A while ago during the Great Recession, there were huge numbers of layoffs across all types of jobs.
People were being fired from jobs they've held for a better part of their lives. This prompted the market to shift to freelancers and independent contractors to take their place in an unsteady economy.
While many people predicted that this would be a short-lived phenomenon, that hasn't been the case at all. In fact, 57 US Million Workers are part of the gig economy according to Forbes.
Many people have flourished being freelance writers, online tutors, or food delivery drivers and they feel that it is the way forward. Clocking in and out of work has seen to be less desirable these days compared to earlier.
Gig Economy Jobs List 2021
So how can you profit in the gig economy? Here are more than a few of the best gig economy jobs to try to earn extra money on the side. This list is curated by us to maximize your profit for the effort you put in and over a wide variety of different things you can get done. Let's take a look at them.
---
Want Free Money?
Aspiration: Want to get spotted a $150 for free? Simply sign up for Aspiration, and the free banking app will give you cash for free, you just relax while it gives you $150 just for opening a new debit card. There's no catch. This bank account is legit and only takes two minutes to sign up for an account.
---
Pro tip:
 Surveys are quick, easy, and can pay you cash from the comfort of your home. No wonder they are so popular.
Survey Junkie
,
Branded Surveys
,
Swagbucks
, and
InboxDollars
are just a few of the best survey sites to make money.
Gigs On Wheels
If you have a car then you are set to make money in the gig economy. Here are some of the top-paying gig economy jobs that require a car.
1. Deliver Food Around Your City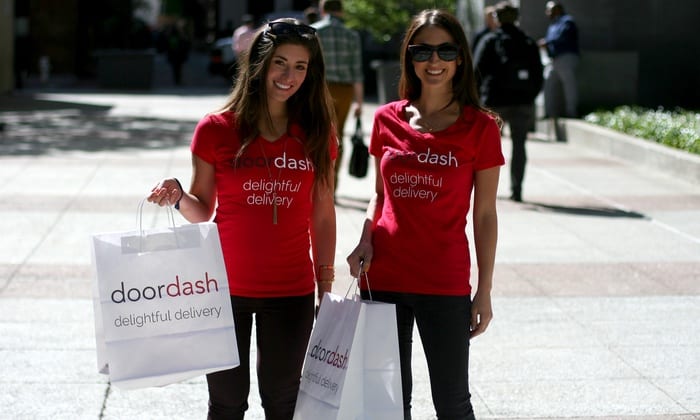 Looking for a new way to bring home the bacon? You can look into start delivering food today and make up to $25/hour with DoorDash. You probably know by now that the best food delivery apps are being used even more due to COVID-19 and you can cash in on the food delivery boom. You can make money by delivering breakfast, lunch, dinner and more from restaurants right to people's doorstep with DoorDash – and make up $25/hour.
DoorDash launched in San Francisco and has since expanded to 56 markets and more than 600 cities across North America and will deliver your food from hundreds of great local restaurants in your area in 45 minutes or less.
Here's how DoorDash works:
Get activated: Give them your info and they'll do a background check to get you on your way.
Get ready: Pick up the basics of Dashing, some gear, and the iOS or Android app.
Get paid: Turn on the app, accept some orders, and start bringing home the bacon.
Most DoorDash Dashers also sign up to become an Instacart Shopper and Postmates Delivery Driver to maximize earnings.
2. Drive People Around in Your Car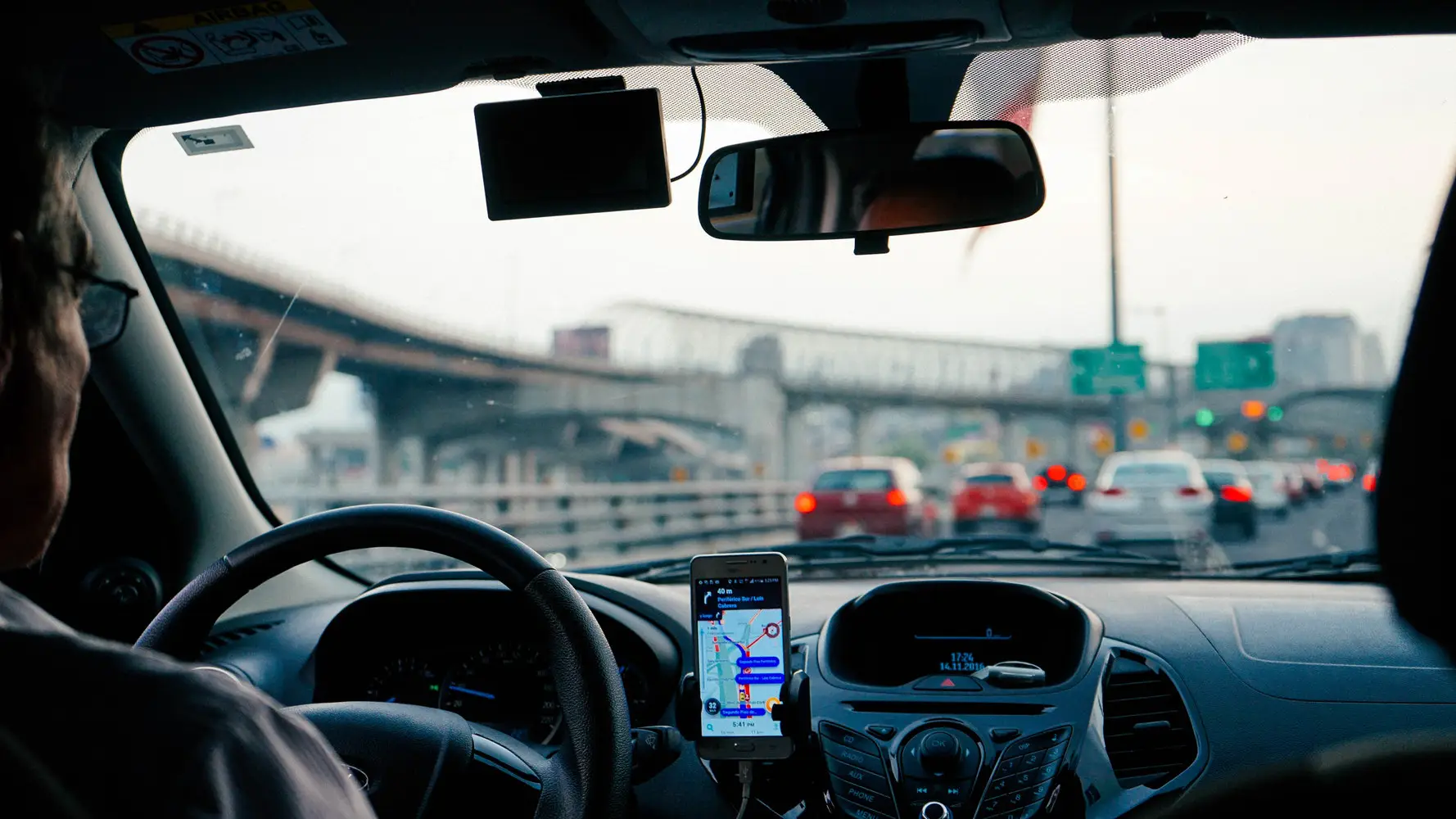 If you're free nights and weekends, you can make money driving your fellow citizens around. You can make money by becoming a Lyft or Uber driver — if you have a car, it's a perfect way to make a good amount of extra money whenever it's convenient for you.
A lot of people do this gig economy job full time, so you can imagine that's it definitely possible to do this on the side and make an extra $1500 per week plus claim a $1,000 driver bonus that they regularly offer.
Pro-tip: If you don't have a car to drive for an on-demand app you can always rent one out easily with apps like Hyrecar. They let you rent a car to drive for Uber, Lyft and food delivery with no contracts, signup fees and no commitment. Just sign up and use the car and start making extra cash today.
3. Rent Your Car Out as a Gig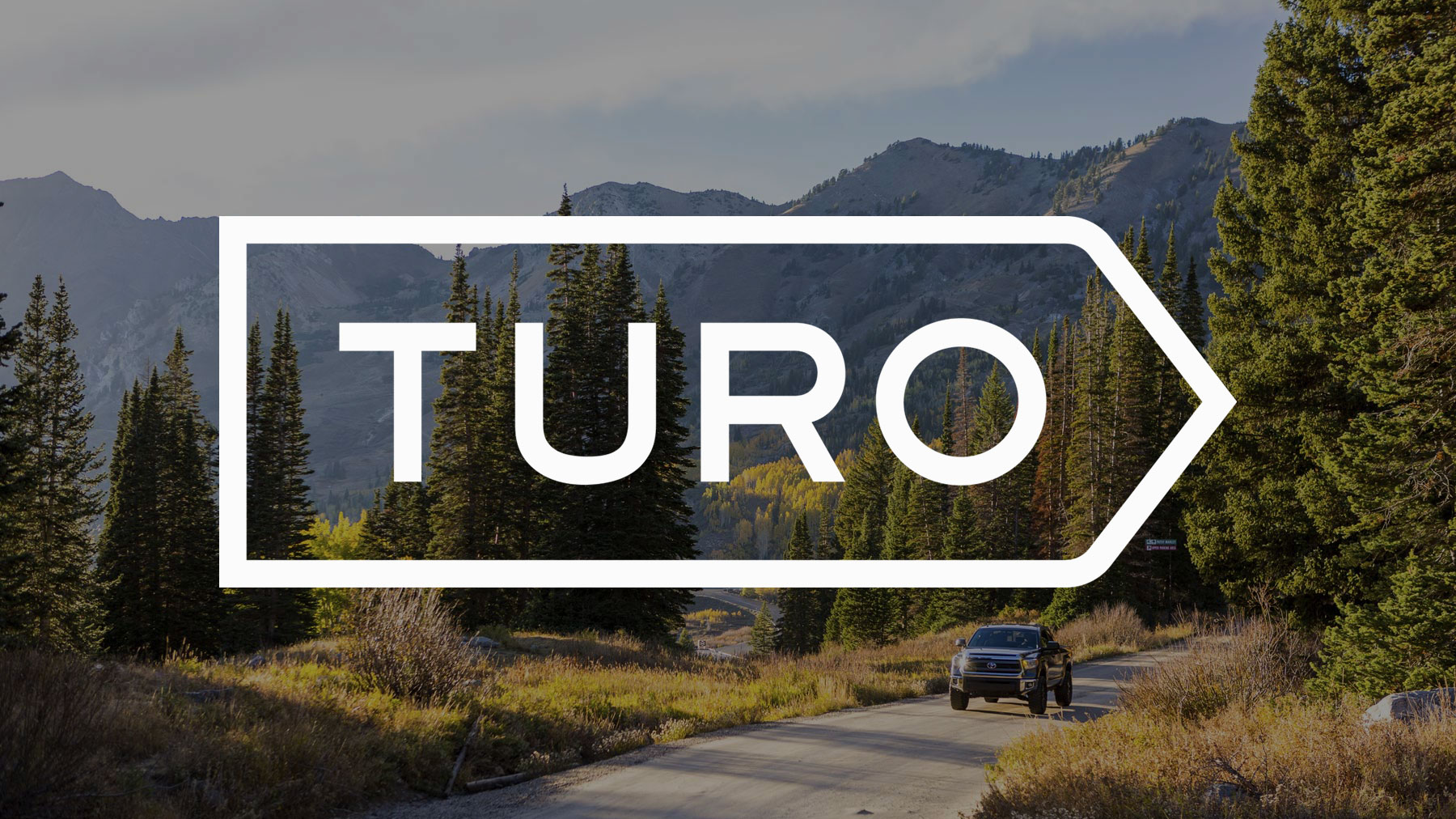 Did you know that you can rent out your car when you're not using it? And that you can bring in a lot of extra cash in your wallet by doing so? If so, renting out your car while you're not using it could be an easy way to make passive income. A well-known company, Turo, which has signed up nearly 5 million users to its website, according to Bloomberg, lets you do just that.
It's also really simple to do (and free). Listing your car is quick and easy and takes less than 10 minutes to set up. According to a recent Turo review, somebody listed their car for 5 days every month and made $3,496 in a year. Sounds pretty good to me. Oh, and they also protect your car against physical damage, so you're fully covered. You can also rent out your car using Turo alternatives like Getaround and Hyrecar.
4. Advertise on Your Car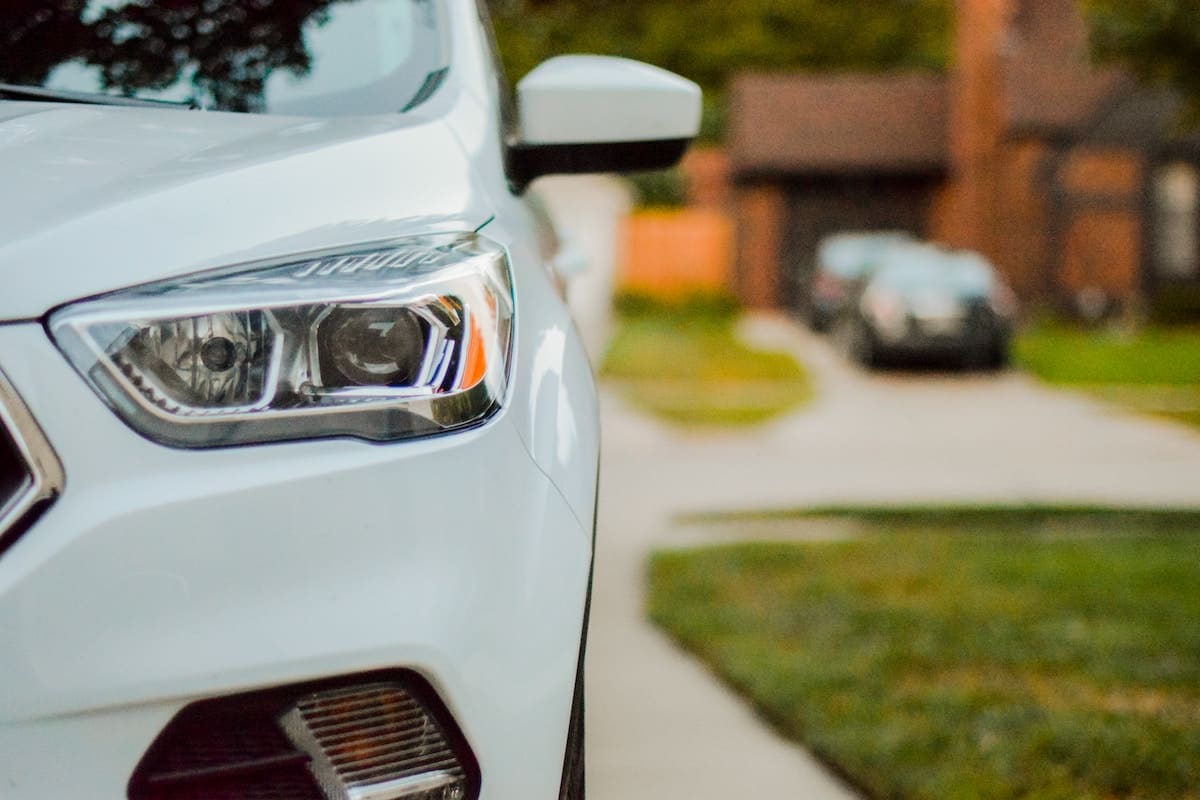 This is some seriously passive income. Companies such as Carvertise, Sticker Ride, Wrapify, Pay Me For Driving, Free Car Media and ReferralCars will pay to put a wrap on your car, and then pay you to simply drive you regular routes with the advertisements on your car.
You can get the right to say "no" to a particular ad you're uncomfortable with the content of the ad. Most companies pay you up to $400 a month to advertise on your car. Not too bad for an easy gig job that requires little to no work.
Pet Care and Home Sharing
If you love dogs or have a spare room to share, then these side gigs are for you.
5. Become an Airbnb Host
If you are looking for a way to support yourself full time in the gig economy you can look into Airbnb. There are good chances that you've come across Airbnb and even used their services when you've traveled.
Airbnb is a good place to consider earning cash if you have a spare room or a house that you have to rent. They give you extensive cover including $1 Million in property damage and another $1 Million for insurance against accidents. With Airbnb, you can earn income and retire in style with our Airbnb Hosting Guide.
6. Pet Sitter with Rover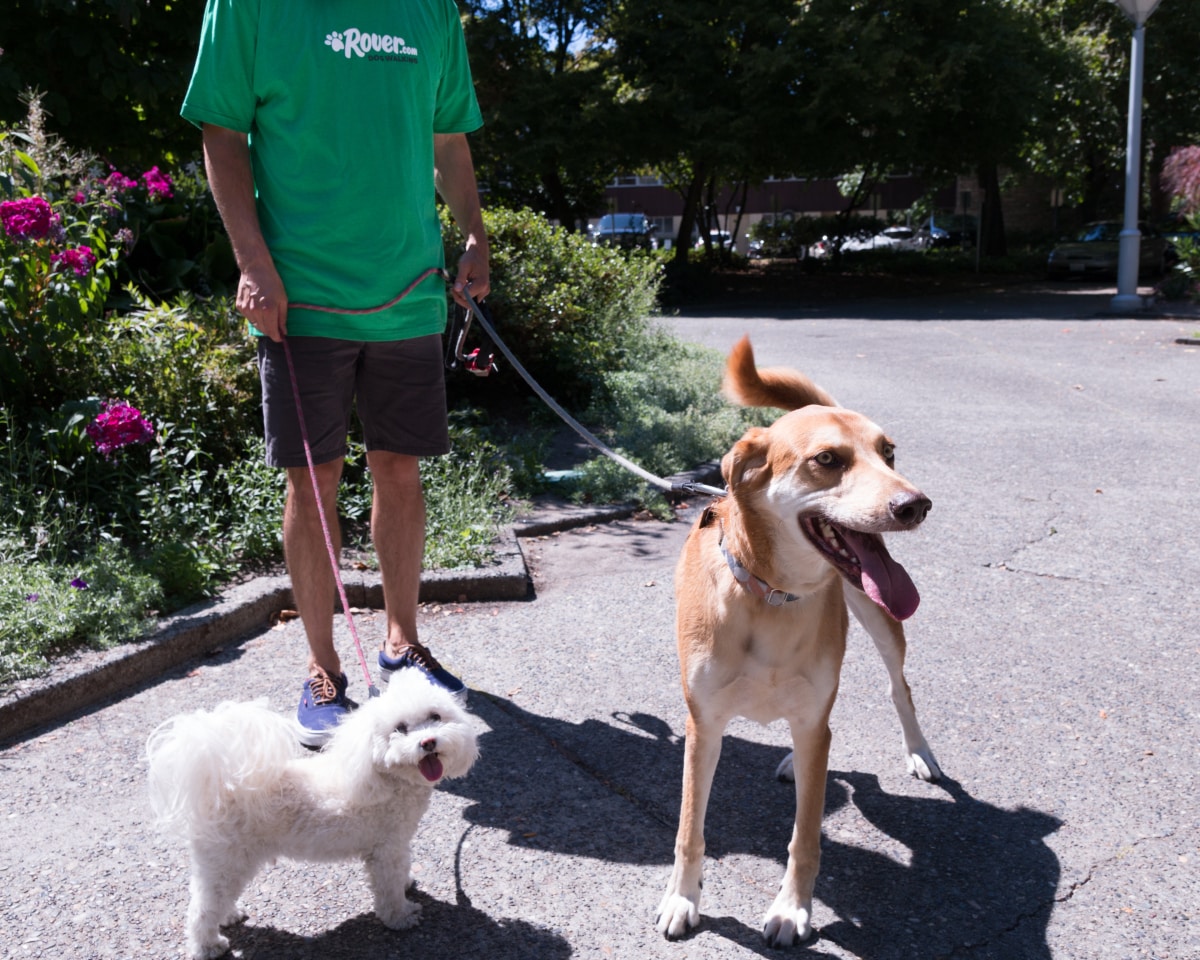 This one is for all the animal-lovers out there! Dog-walking has 3 lucrative benefits – You get to spend time with your four-legged friends and you yourself get some exercise. You can find dog-walking gigs on Rover.
They are one of the nation's largest networks of pet sitters and dog walkers. Users can easily search for the services they need, connect with a sitter or dog walker, and even book and pay securely without the need for cash, checks, or tips.
Online Gigs for Money
Check out the list below for ways to make extra money right now in the side gig economy online. All of these you can do from home in order to make money online fast.
7. Take Paid Surveys at Survey Junkie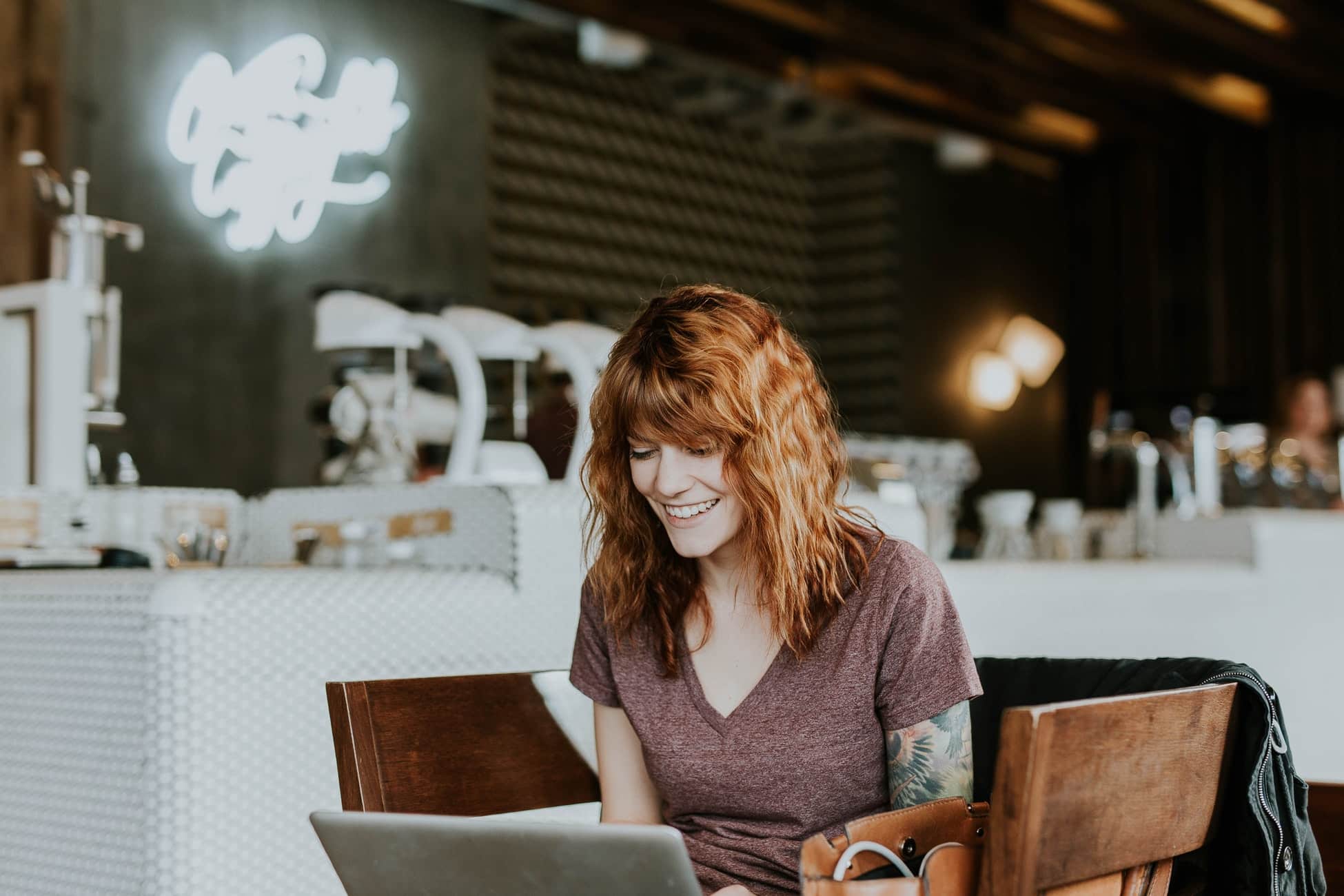 Survey Junkie gives out cash for taking surveys on different products and services. You also unlock rewards for virtual points that accrue as you take surveys. There are a variety of different products that you can choose based on your preferences.
As you build your profile, more choices open up adding incentives to keep at it. A great simple online gig that'll really pay you in cash. You can check our Survey Junkie review here if you wanted to learn more.
8. Install an App and Claim $50 with the Nielsen Mobile App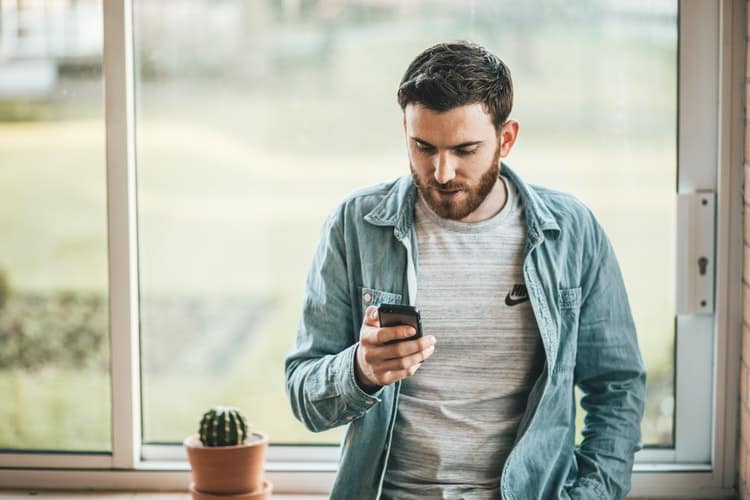 This is an interesting gig economy gig that Nielsen offers – all you need to do is install it on registered mobile devices.
It unobtrusively works in the background and collects certain statistics about browsing habits for which you get paid by them.
Description
Go
Nielsen Mobile Panel
Price: FREE



This company will pay you $50 a year to keep their app on your favorite internet browsing device and they also give away $10,000 each month. You don't have to do anything other than initially registering your computer or phone.





JOIN, GET $50



9. Join a Top Rewards Site Like Swagbucks
If you browse the internet a lot, this could actually turn your past time into a moneymaking endeavor. Swagbucks rewards you for shopping online, watching videos, searching and answering surveys.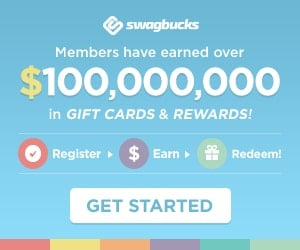 You are credited with points that you can then redeem with your favorite e-tailers online including Pay Pal, Amazon, Walmart or cash via PayPal. This is one of my favorite side gigs that pays cash instantly. You can check my Swagbucks review here if you wanted to learn more.
Description
Go
Swagbucks
Sign up bonus: $10 welcome bonus

Swagbucks offers a variety of ways to earn money online. You can take surveys, play games, surf the web, watch videos and more to earn points towards gift cards or cash.



OPEN ACCOUNT, FREE $10



10. Become a Real Estate Investor on Fundrise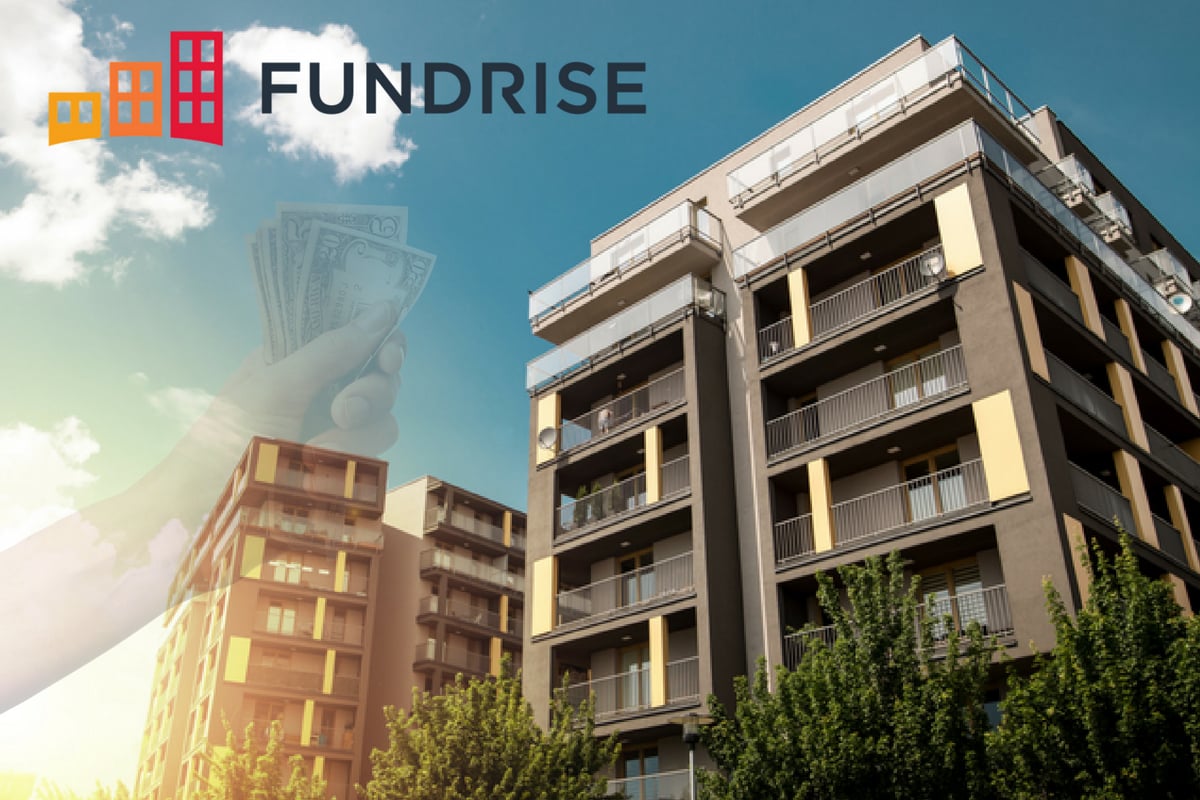 Are you fascinated with investing into billion-dollar businesses but never knew where you could get started? Fundrise can help you get your feet wet with high-value real estate investments.
Here, it is all about investing in private markets rather than the public. They have an expert team of investment professionals who can help you with smart investments into several high returns businesses. I included more information about this opportunity in my Fundrise review.
Description
App

Fundrise



With Fundrise, you can invest your money in a portfolio filled with real estate investments with only $500.


Minimum Investment: $500
Fees: 0.85% asset management fee per year

START INVESTING



11. Start Investing with Robinhood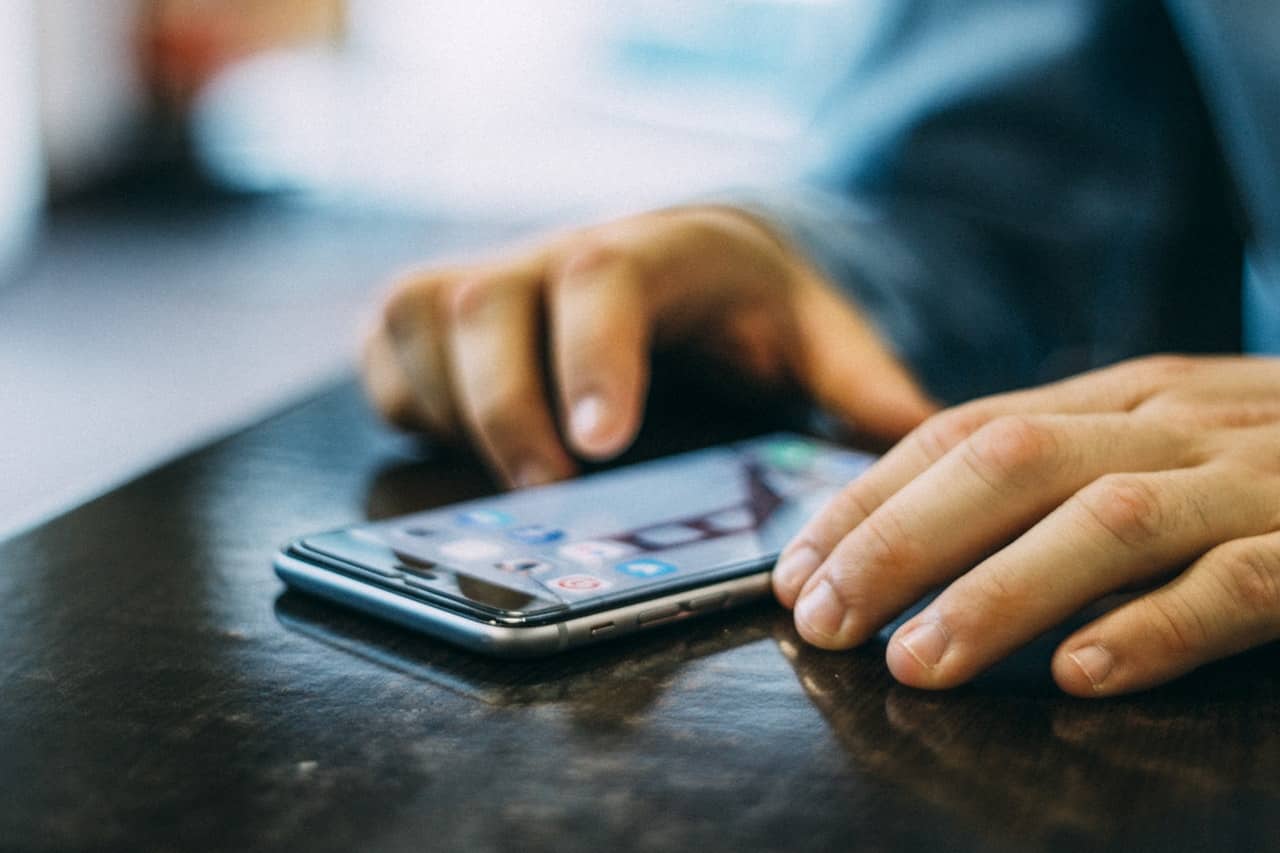 The investing app you should know about is Robinhood. It's easy, it's fee-free, and it's a bright idea to start investing to make extra money as a freelancer or independent worker.
Not-so-newsflash: Fees are frustrating and they can keep people from investing. It's why Robinhood charges $0 in transaction and management fees. So there's no reason not to start investing.
If you get started with Robinhood, they'll give you a free stock up to $500 to start investing. This is beneficial for those self-employed workers without an employee-sponsored 401K to utilize.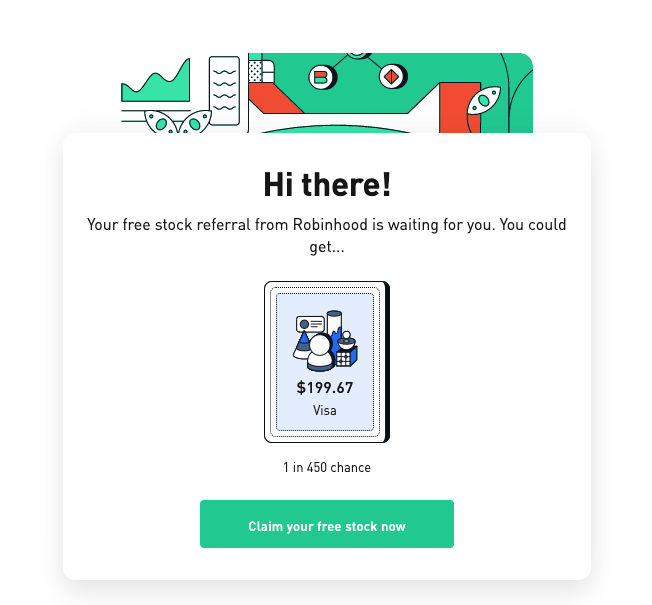 You don't have to be a pro to invest like one, so get trading. Get a free stock (just for signing up) when you sign up through this link.
At a glance
Go
Robinhood
Offer: Get a free stock worth up to $200

Robinhood has commission-free investing, and tools to help shape your financial future. Sign up and get your first stock worth up to $200, free.



OPEN ROBINHOOD ACCOUNT



12. Save as a Gig Worker Using Truebill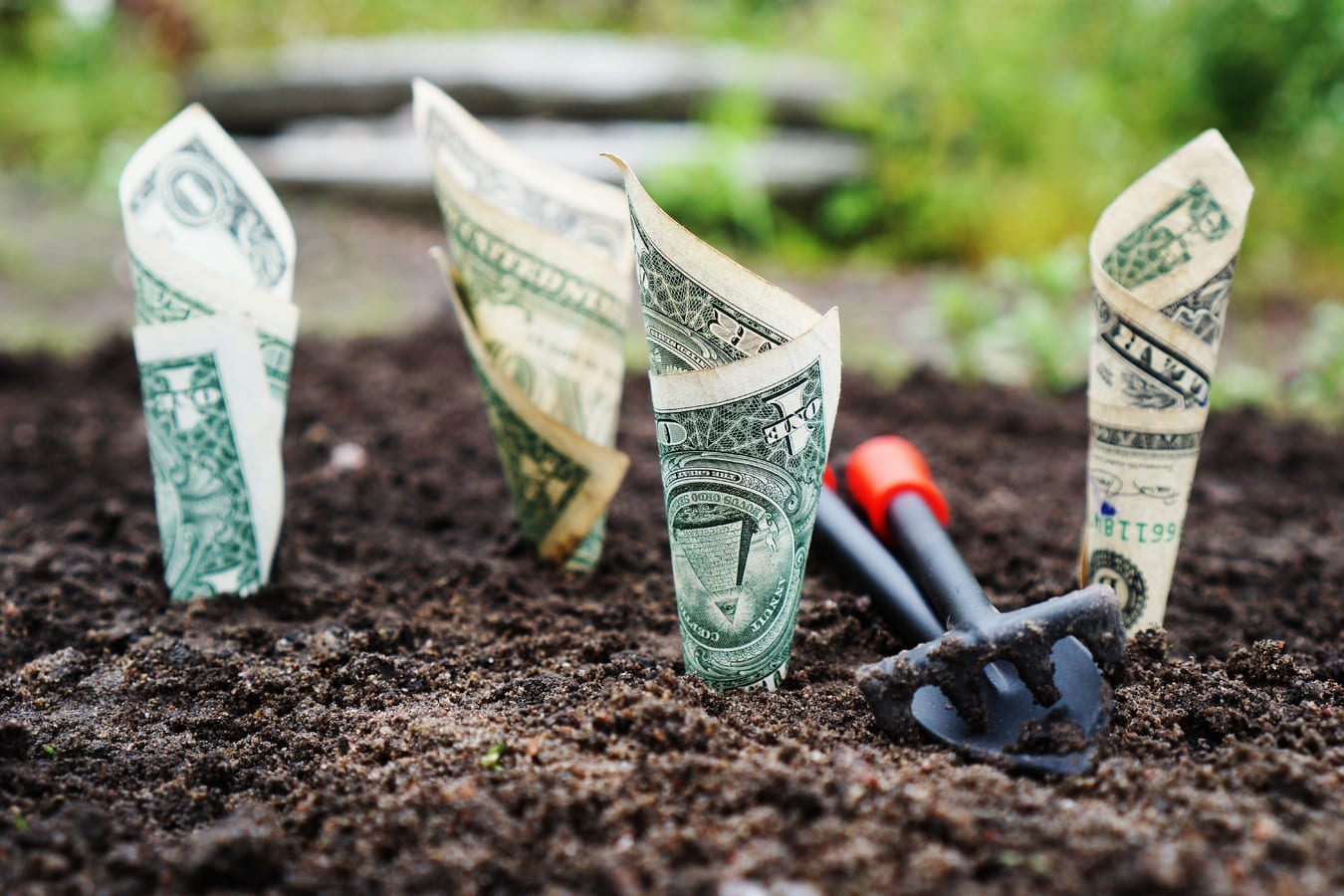 Truebill is a high-tech AI assistant that you can use which streamlines your financial requirements. Automation is the key phrase here – Truebill can help you save money by effectively automating a user's everyday spends.
It has some features that will surprise you like automatic Comcast bill negotiation. Truebill trims the excess fat from your spending habits and keeps your financial profile lean and mean!
13. Get Paid for Your Opinion at MyPoints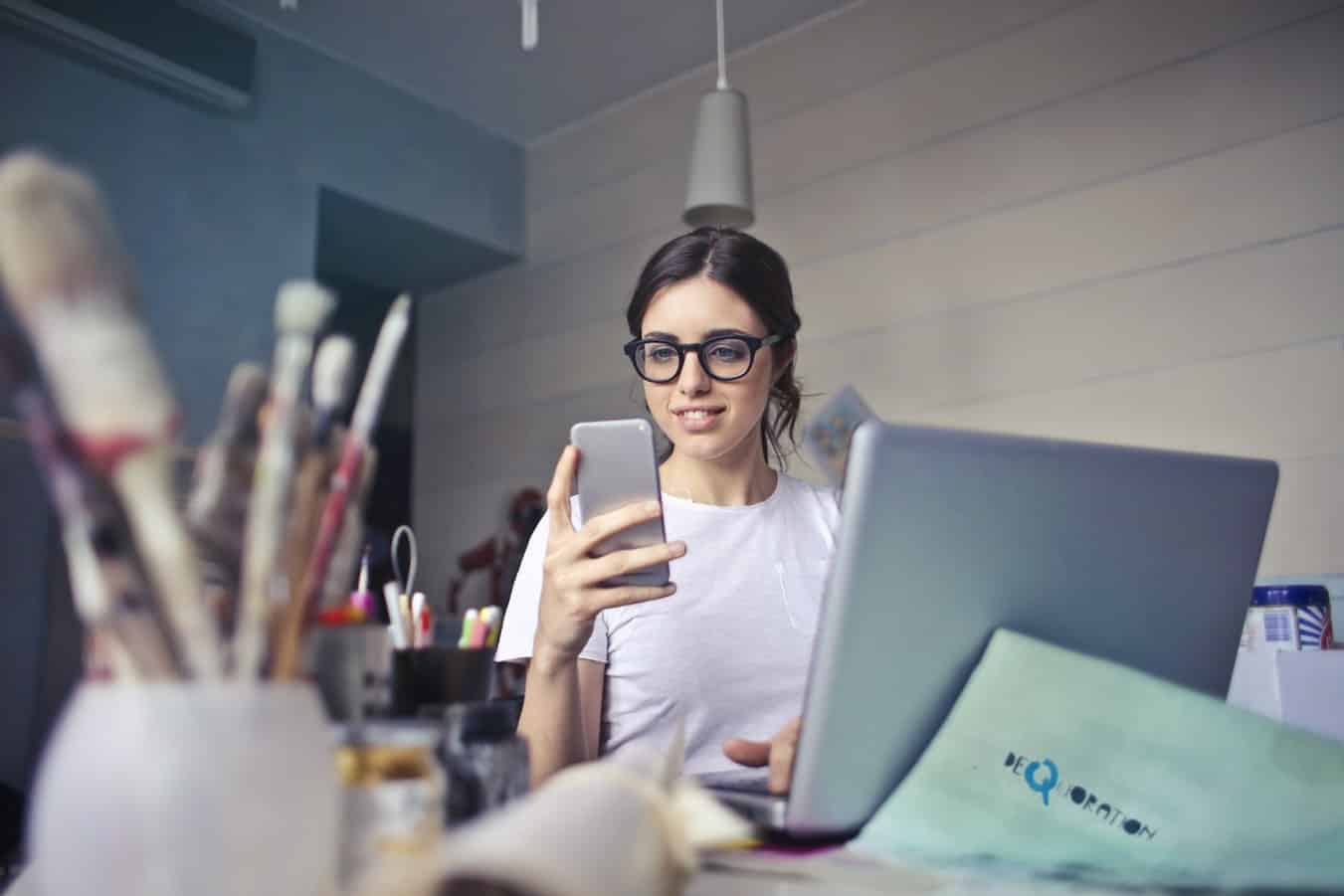 If you are a fan of getting rewards for purchases online, then you'll love MyPoints. You can take surveys, watch videos, read emails and more to earn points that you can reimburse for various online services.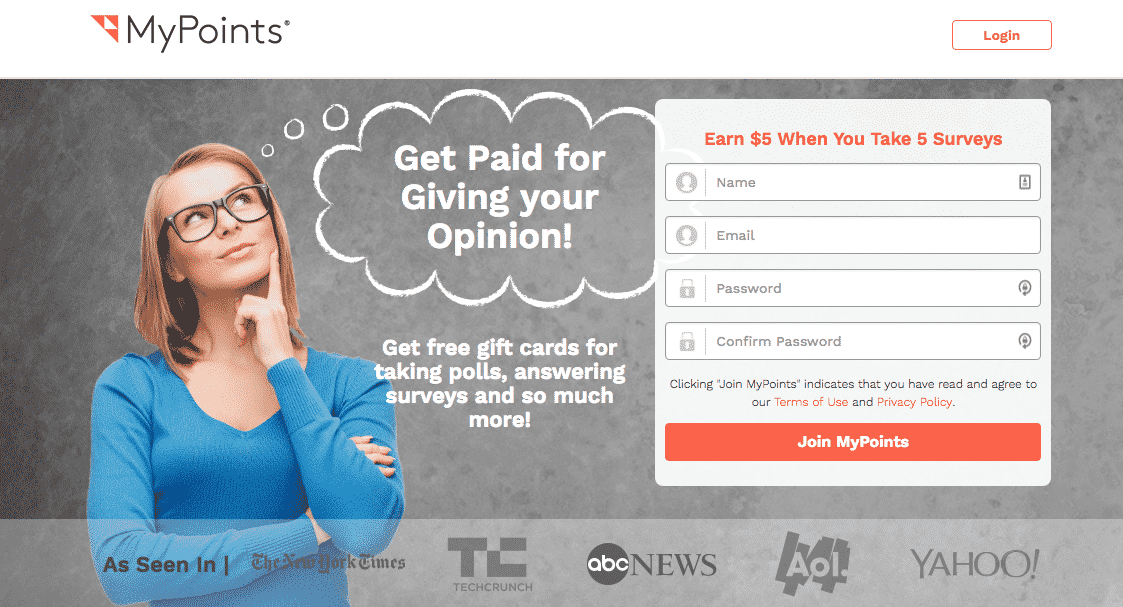 They are also partnered with Swagbucks who was mentioned earlier. You can even redeem your points for cash and travel miles which makes it more flexible.
14. Earn Cash at InboxDollars
InboxDollars is a survey-based website app that offers attractive rewards for taking surveys. They payout real cash after you complete watching videos or taking surveys.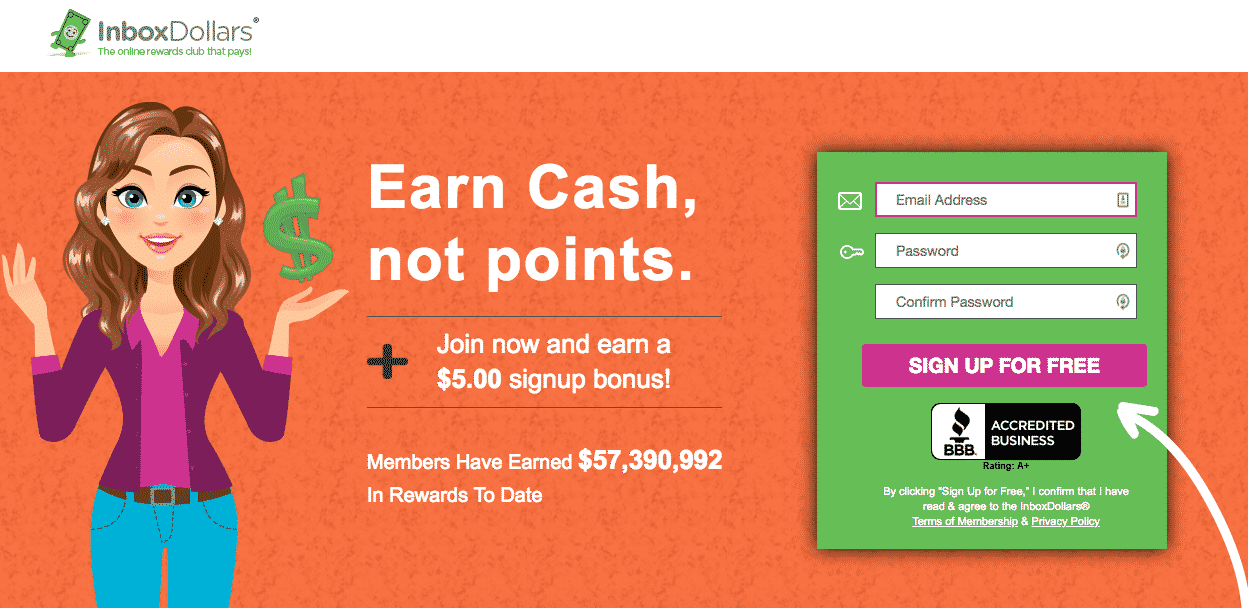 They have great reviews from their customers and look like they revert with payments quickly. An award-winning company, they have paid out $57 million in cash rewards so far.
15. Get Paid to Take Surveys at Vindale Research Mobile
Vindale Research is a legit survey website where you can get rewarded cash either through checks or PayPal and not points. This website is also optimized for mobile platforms so you can take surveys on the move.
They have great reviews with Trustpilot and have paid our close to $7 million to customers already.
16. Get Compensated for Paid Surveys at Panda Research Surveys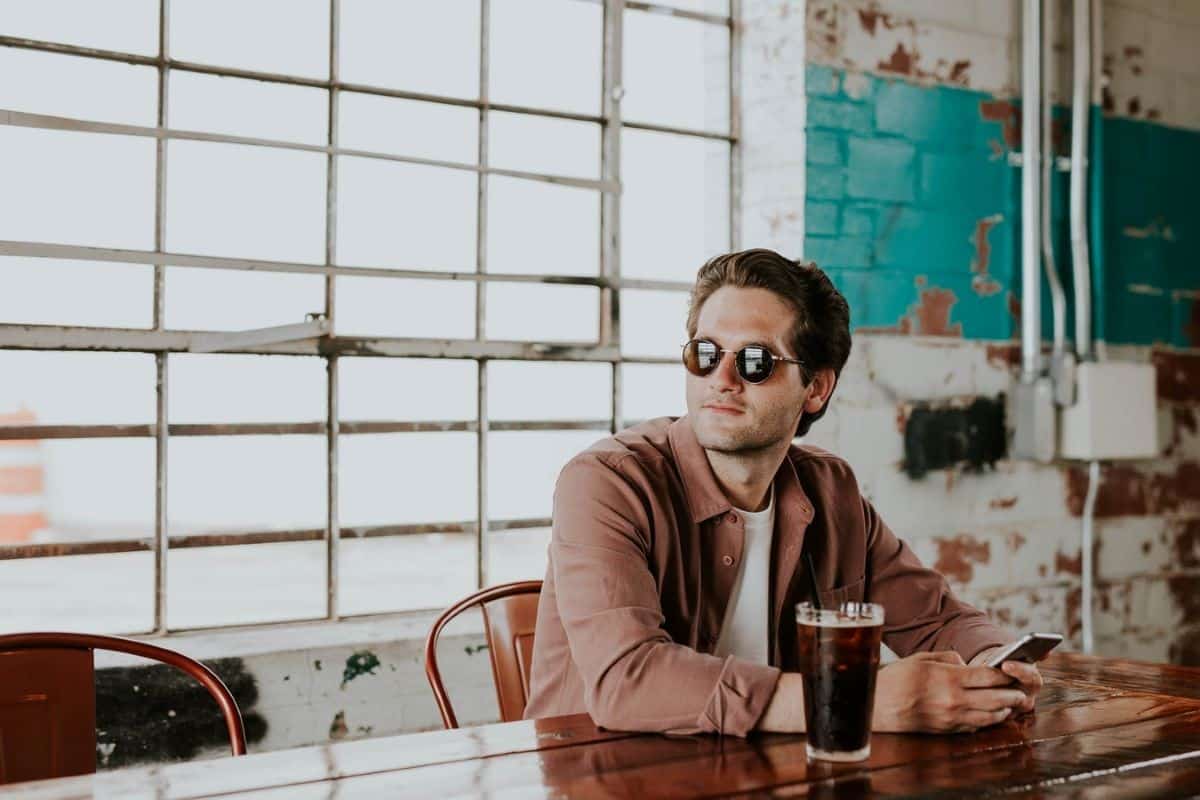 Another survey site, Panda Research is an up and coming brand that has already paid out more than $2 million to its customers.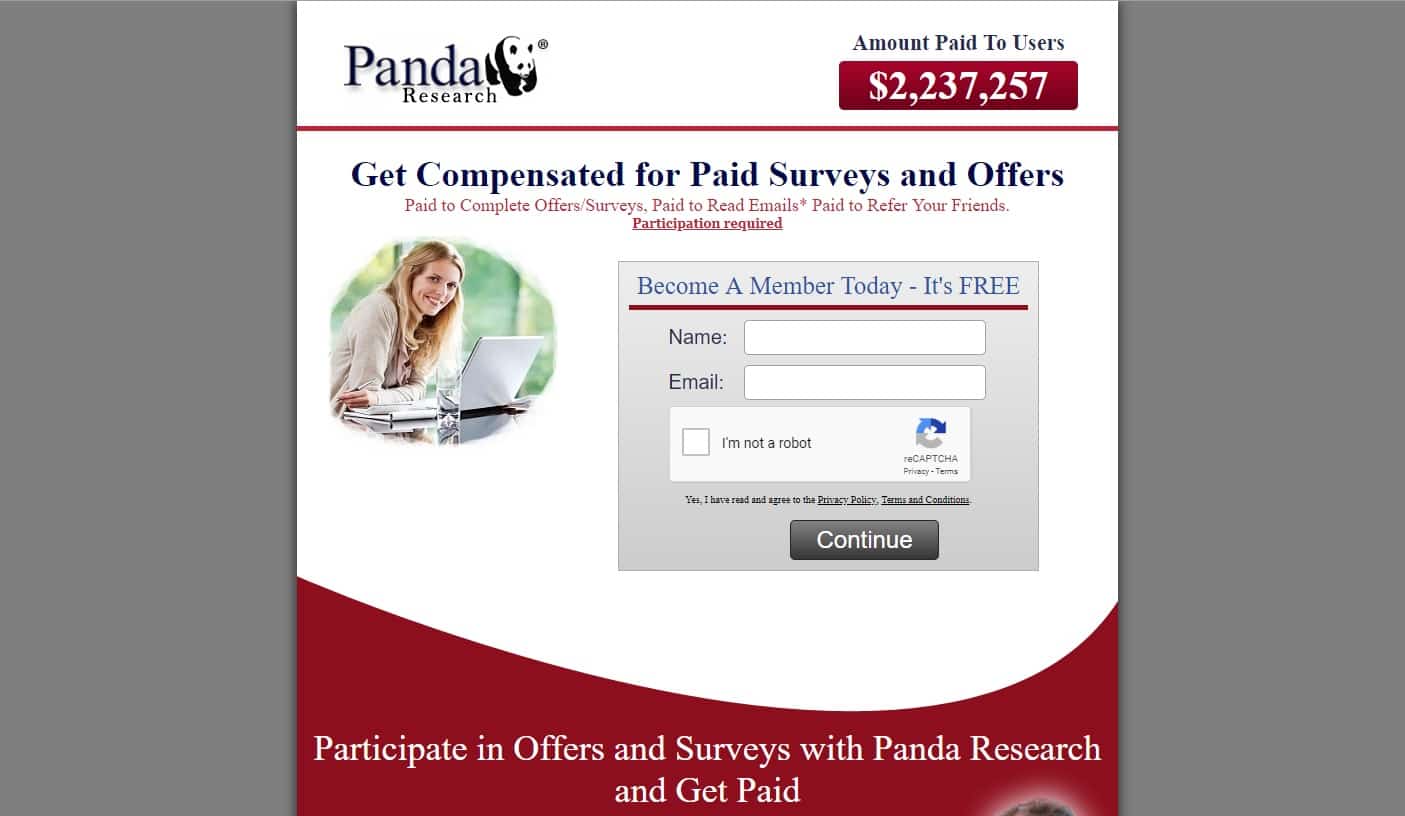 This website only deals with surveys and nothing else – so if you have a keen eye for surveys, you should try this.
17. Get Paid for Your Smarts with SwagIQ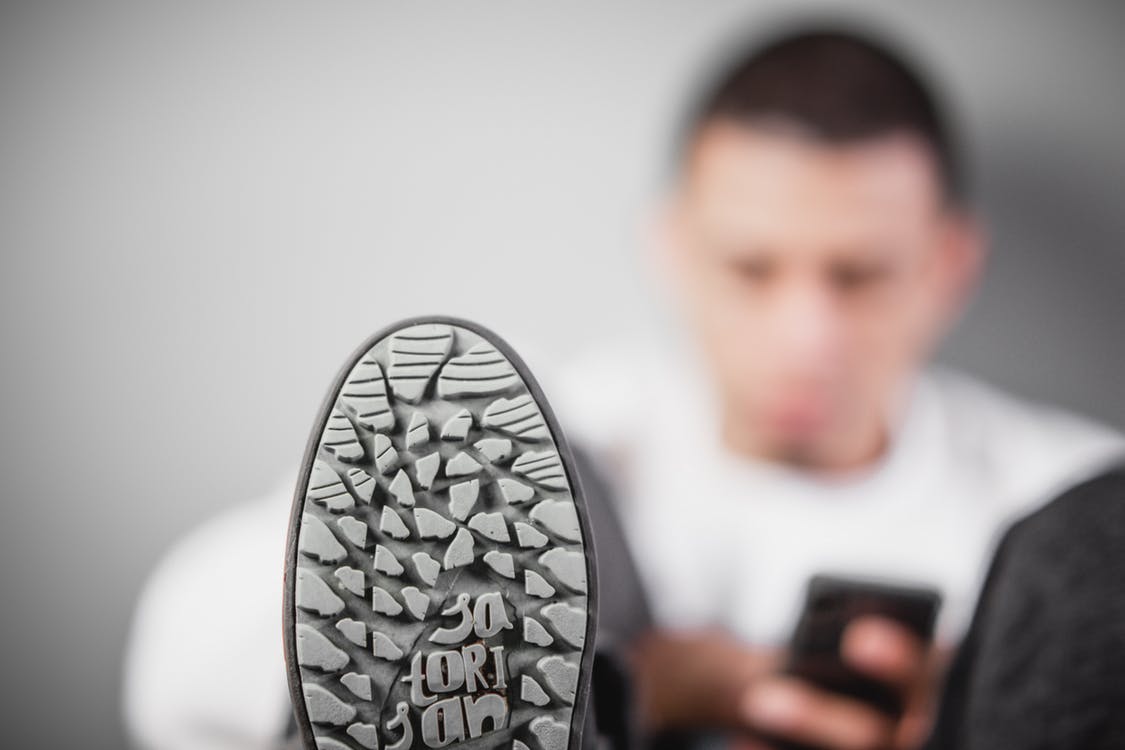 Have genius-level IQ and looking to test it out? Well, we've got just the thing for you. SwagIQ gives you the option to satiate your thirst for trivia and also win prizes.
You'll win Swag IQ's digital currency which you can then use to redeem gifts off their website.
Gig Economy Examples
We are smack dab in what we call the Gig Economy – where independent contractors and side-hustlers are doing just as well for themselves compared to the people working regular shifts at a job. This has impacted the economy considerably – the Freelancers Union has over 300k members meaning over 35% of the total US workforce are freelancers. This equates to about $1.4 trillion last year.
What this means is that more people are inclined to create their own jobs. There is a lot of debate about this and how it affects the economy in the long run, but gig workers are quite upbeat about it. According to HustlerGigs.com, some freelancers feel that working gigs can even lead to better work opportunities.
Jobs in the Gig Economy
There are a plethora of opportunities out there for you if you are a talented freelancer. There are a few things that you need to keep track of to survive in the economic climate today. We are going to list a few of them here and help you plan your independent contracting career.
Proper Budgeting
This is perhaps the most important part of your freelancing stint, and this can make or break your plans. Budgeting is especially tough because your income stream is going to be intermittent for quite some time. It is advisable to start small in any case – if you've never freelanced before, set a low budget while keeping spending to a minimum.
One valuable tip is to focus on what you can control when it comes to your budget – this includes everything from utilities to food and even entertainment. You need to keep this number as low as possible or until you start to get more steady-income stints on your freelancing platform. This step is critical because it sets the minimal basic budget for jobs. You can even accept gigs for a few months and then work out your budget from your lowest earning month.
Flexible Financial Goals
While the gig economy is a great enabler for people who thrive on being their own boss and setting their own goals, the opposite is sometimes true as well. Some people who are not used to this kind of freedom might find it too unstable for daily functioning. What is required here is proper goal-setting which also needs to be able to flex a bit in response to your changing requirements.
Working gigs can be, for the lack of a better word, temperamental. For instance, there might be a steady client who might uncharacteristically request a whole bunch of revisions because they have a new engagement with stricter guidelines. This means that payment would be delayed and you need to sort things out. It would be best if you allowed your budgeting and goals to be a bit more flexible compared to a regular 9-5 stint. This means initially when you are still learning the market, you should make sure that you don't "rock the boat" too much.
Plan for the Endgame
You can't work endlessly, and you need to hang up your boots – regular office goer or freelancer. You should focus on planning for this inevitability, and you need to keep adding to your emergency savings fund as well as for your retirement. A lot of financial experts have said that you need to save at least 15% of your income for a decently sized nest egg.
The key is to route your spending effectively so you can put away enough for your retirement. You cover basic expenses first, then you route it to your emergency savings and the rest you put it into your retirement fund. If you have debts of any sort, that should come way before anything else on the list.
Finally, don't forget to apply for insurance. Insurance requirement for freelancers are slightly different and most professional insurance companies can help you out with this. You can take a look at online insurance quotes from Simply Insurance – they have several options you can choose from. They can give you the most effective coverage you need to set up your own home workspace so you can have complete peace of mind.
The Gig Economy is Alive and Well
If you don't like your job but are paranoid about making money in a side gig economy, don't be.
As you can see, there are many ways where you can make money, and you don't have to be stuck in a dead-end job for you to lead a comfortable life.
I hope that this article gave you some tips on how you can make side gigs work for you in the gig economy!
Popular Side Hustle Ideas
| Logo | Description | go |
| --- | --- | --- |
| | DoorDash allows you to get paid to deliver food. The great thing is that you get to keep 100% of the delivery fees! DoorDash makes money by charging the restaurants, not you! | |
| | Branded Surveys lets you get paid for answering simple surveys for Fortune 500 companies like Walmart, Apple, FedEx, and more! | |
| | Getting paid to watch viral videos is a real way to earn cash, and you can do it with a company called InboxDollars. | |