You're in for a treat once you learn about the best real estate apps that every investor needs on their phone.
Technology has so many applications nowadays. It's difficult to find an industry that's not influenced by the advancements in technology.
The real estate sector has undergone many changes because of technological progress. It's now common to see buyers browsing the Internet for properties. Realtors utilize social media and online marketing strategies to grow their network and engage clients. Real estate transactions can be initiated and completed using a mobile device.
Without a doubt, technology has changed the real estate industry in so many ways.
Best Apps for Real Estate Investing
If you think that you can only use technology to buy, rent, or sell a house, think again. One more way you can leverage technology in real estate is by investing through various apps and tools.
These apps and tools will make it easy for accredited investors and non-accredited investors to invest in real estate.
| | | |
| --- | --- | --- |
| | Best for low minimum investment | |
| | | |
| | | |
| | | |
Best for low minimum investment
1. Best for REITS: Fundrise
Summary: With Fundrise, you can invest your money in a portfolio filled with real estate investments with only $10.
Minimum Investment: $10
Fees: 0.85% asset management fee per year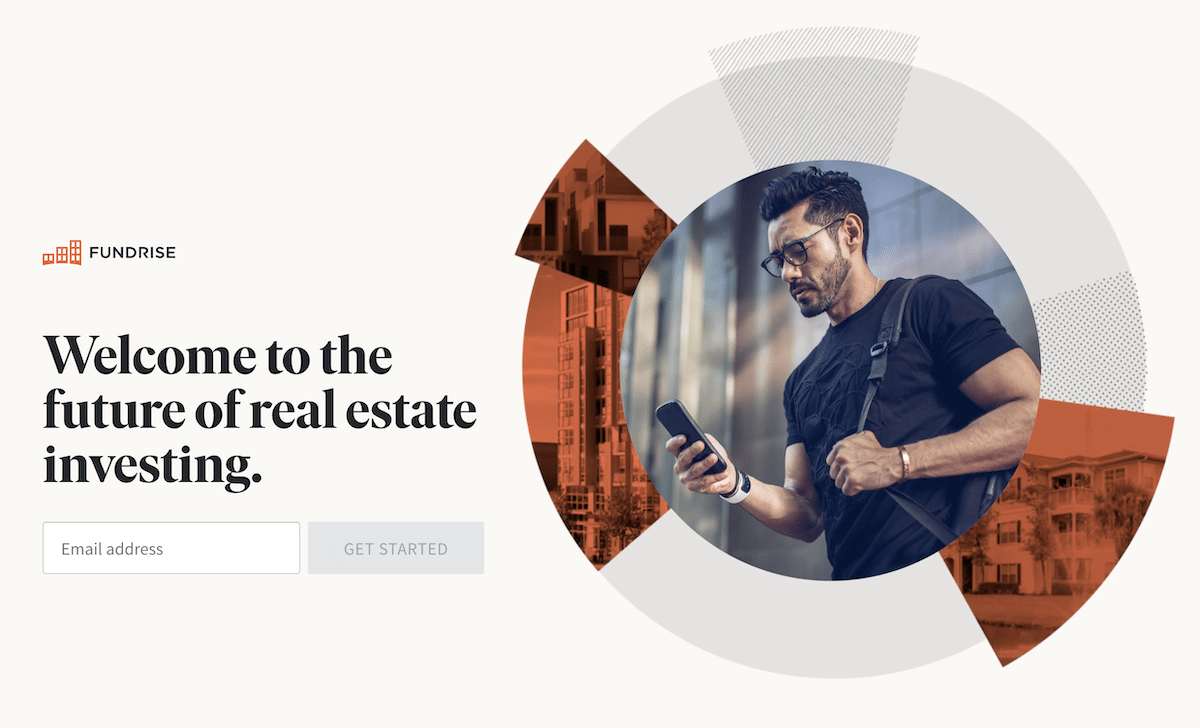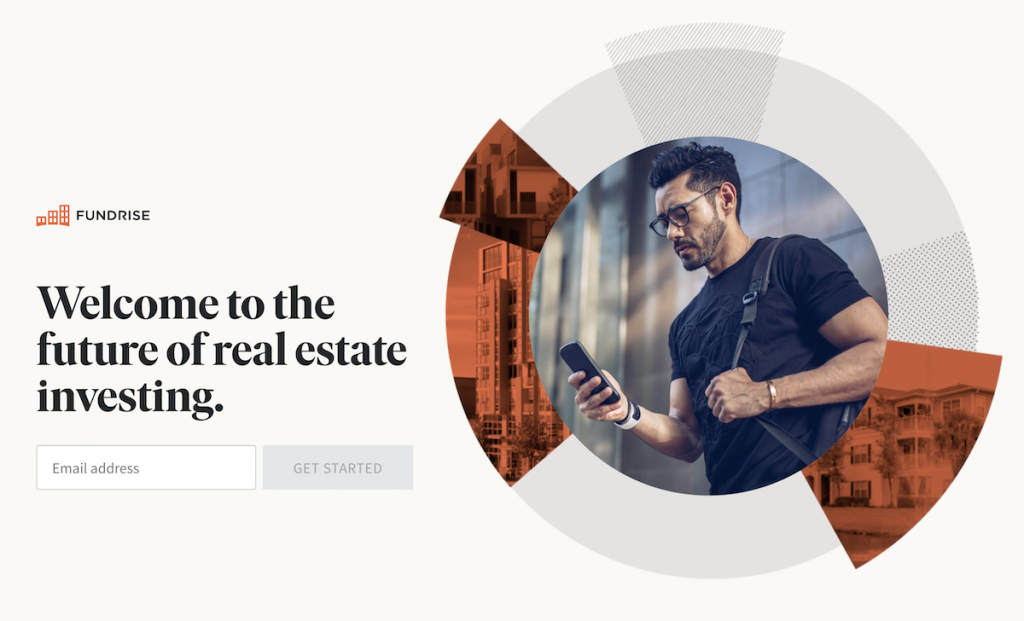 Fundrise is a crowdfunding platform suitable for new real estate investors because of its initial minimum investment of $10. Similar to other crowdfunding real estate apps, investors pool their money to buy residential and commercial properties.
After a quick signup and filling out your investor profile, you can access and monitor your Fundrise investment account's performance, explore real estate investment options and be updated with the latest real estate developments in your newsfeed.
Fundrise's goal is to build the best real estate investing experience and offers a 90-day money back guarantee, making real estate a smart choice for any investor's portfolio. There are a few Fundrise alternatives on the market, but nobody beats them.
Best for REITs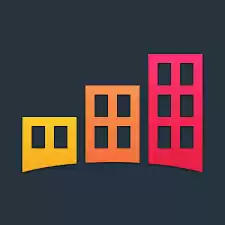 Fundrise
Fundrise is a very easy-to-use app that allows individuals to access crowd-funded real estate investing. This option is best for users who want to make money consistently and let their money make them money.
Open Account
Fundrise Review
2. Best for Low Minimum Investment: Arrived Homes
Summary: Easily invest in rental homes and start collecting property dividends immediately.
Minimum investment: $100
Fees: 1% annually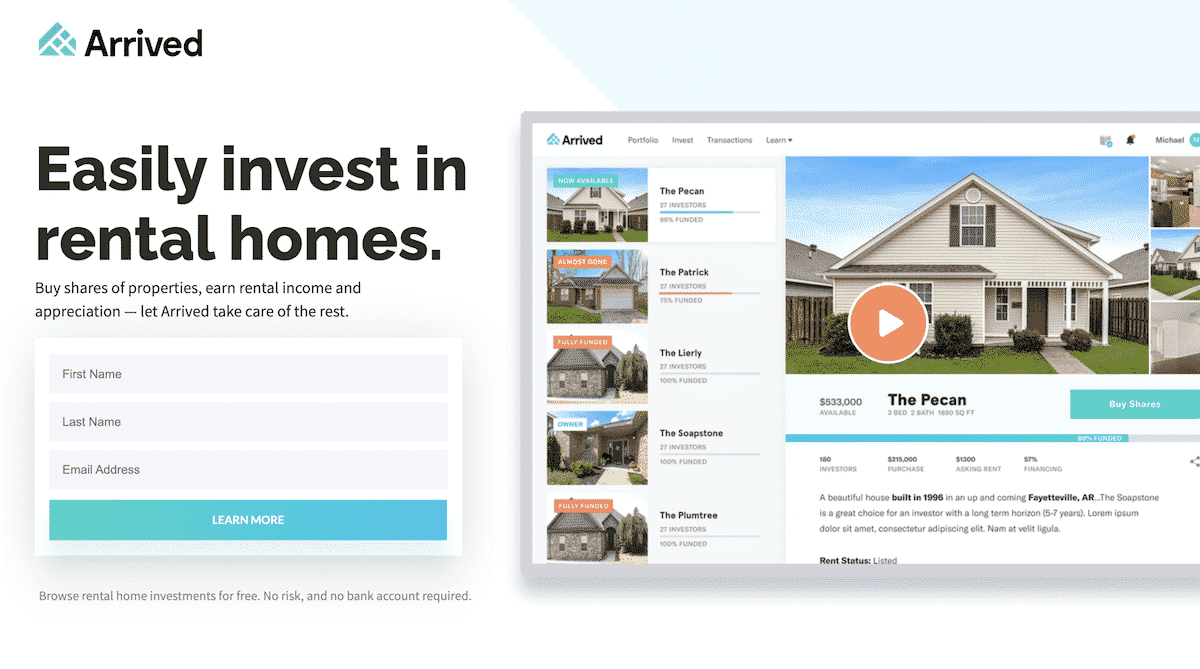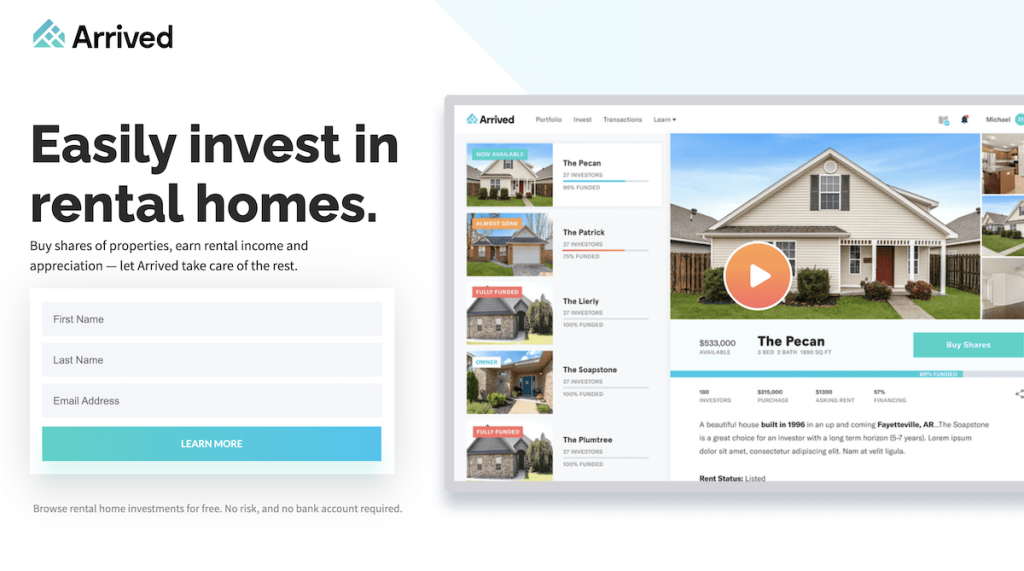 Arrived is a great real estate investing platform to use if you want a low minimum investment threshold for real estate investing. You can get started with as little as $100.
It's an especially useful tool to use if you want to diversify your portfolio and have someone else handle all the work that comes with being a landlord. All you really need to do is sign up, and collect your rental income each quarter.
The management fee is a modest 1% asset management fee, but it's worth it considering how easy it is to get started. You can sign up for free and view the different properties available to invest in. Buy shares of properties, earn rental income and appreciation — let Arrived take care of the rest.
Best for low minimum investment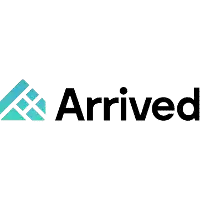 Arrived
Arrived is a very easy-to-use platform that allows individuals to invest in real properties for as little as $100. This option is best for users who want to make money consistently and let their money make them money.
Open Account
Arrived Review
3. Best for Ease of Use: Ark7
Summary: Invest in real estate online and buy shares in rental properties. Earn passive income through Ark7 with no hassle.
Minimum Investment: $20
Fees: 3%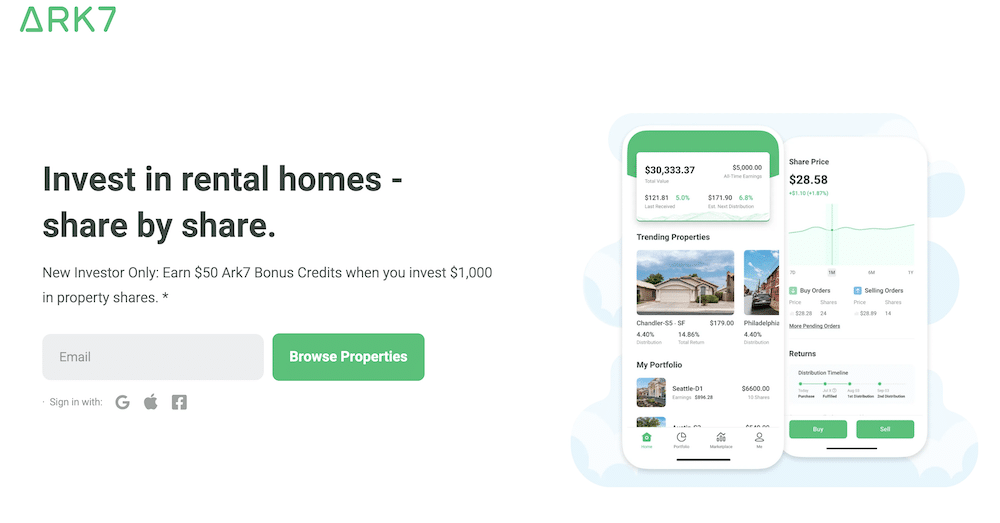 Ark7 is best for investors looking to have a greater say in their own real estate portfolios. It can also be a way for beginners to invest in real estate without breaking their investment budget.
Investments are open to all investors, accredited or not, and individuals can buy shares in curated properties for as low as $20.
While there are low minimum investment thresholds, you can expect an average annual return rate of 5.04%. Some returns even peak at above 6%, rivaling any high-yield savings account rate of return numbers.
However, Ark7 does require that you hold your shares for at least one year before you redeem them without penalty.
Investors are free to sell their shares after a minimum holding period of 1 year, or shorter if specified, through the secondary market. It can be accessed directly from the marketplace.
Properties that have been fully funded during the initial offering will be introduced to the secondary market in phases.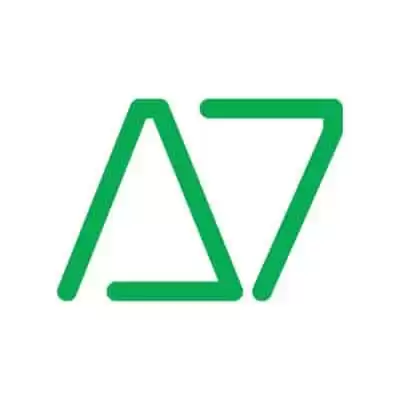 Ark7 - Invest in Rental Homes
Ark7 helps you invest in real estate as easily as buying stocks. Browse vetted properties, diversify your portfolio, and earn passive income. Ark7 can offer you some of the best features in the marketplace for investing in rental real estate, especially when it comes to investing directly in a rental property.
Open Account
Ark7 Review
4. Best for Alternative Investing: Yieldstreet
Summary: Get access to real estate, commercial, marine, legal and art investments.
Minimum Investment: $10,000
Fees: 1% – 2.5% in management fees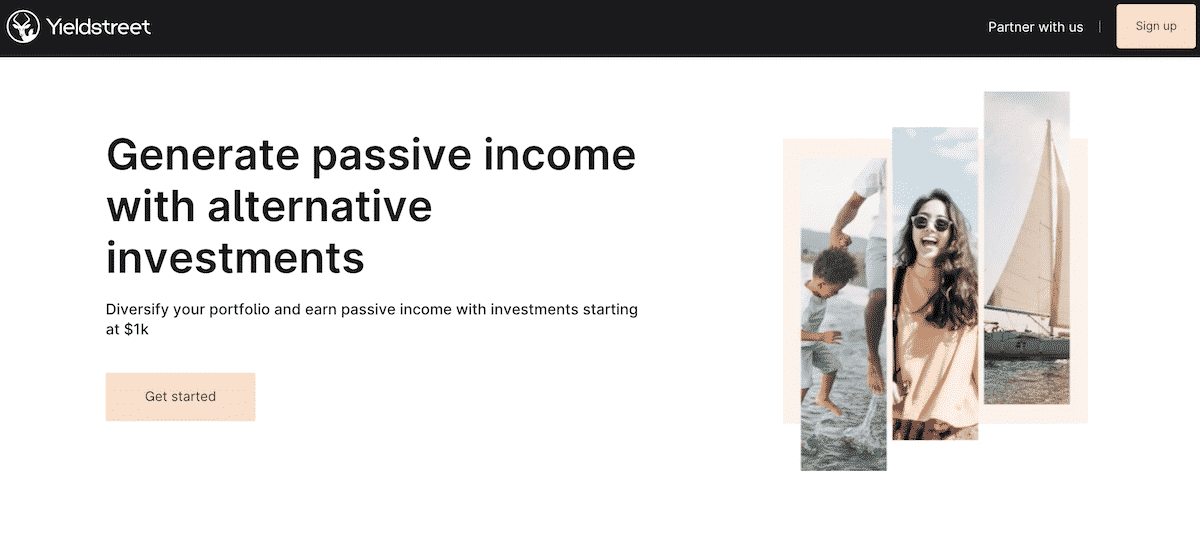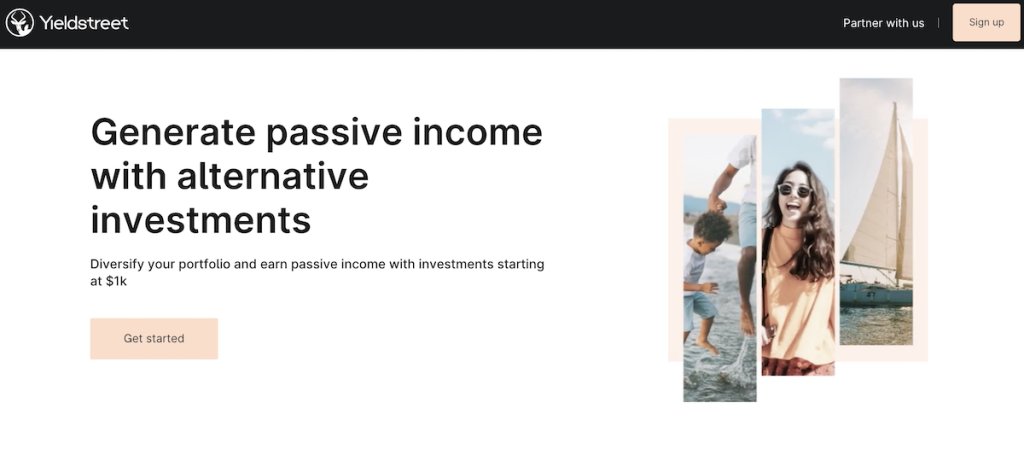 Yieldstreet is an alternative investment marketplace that brings private investment opportunities to retail investors. These alternative investments have typically been dominated by hedge funds and the ultra-wealthy.
Yieldstreet provides a marketplace where individuals can invest in privately structured credit deals, which are typically inaccessible to retail investors. There is no other platform that lets you invest in real estate, art investments, legal finance, and more.
As of last year, $1.5 billion had been invested in the platform. Yieldstreet was placed 46th on the 2020 Inc. 5000, a list of the fastest-growing privately held businesses in the United States.
Although most transactions are limited to accredited investors, Yieldstreet launched the Prism Fund in August 2020, which is accessible to nonaccredited investors with a $2,500 minimum investment.
Best for alternative investing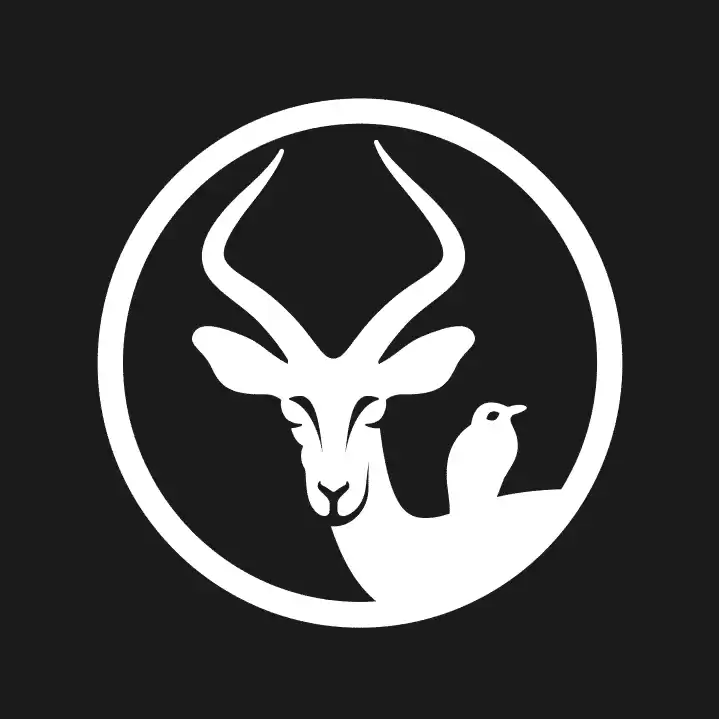 Yieldstreet
Traditional investments that were reserved for the ultra-wealthy are now available to you. Wealth professionals recommend allocating 15-20% of your portfolio to alternatives. Diversify your portfolio and earn passive income with investments starting at $10,000.
Open Account
5. Best for Fractional Investment: Groundfloor
Summary: Groundfloor offers short-term, high-yield real estate debt investments to the general public.
Minimum Investment: $10
Fees: No fees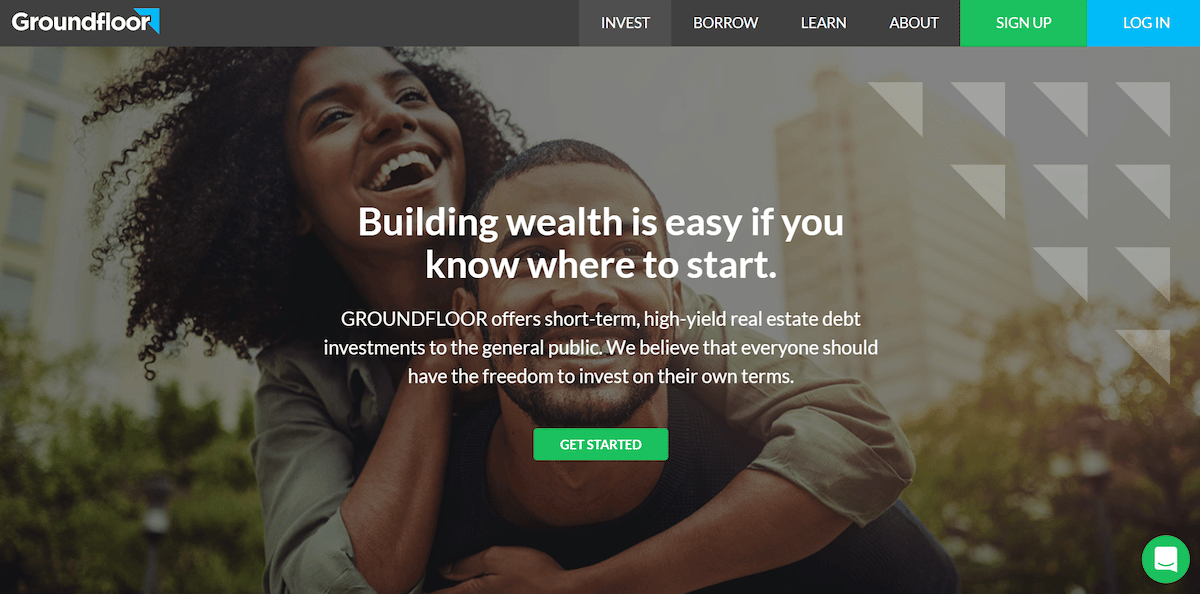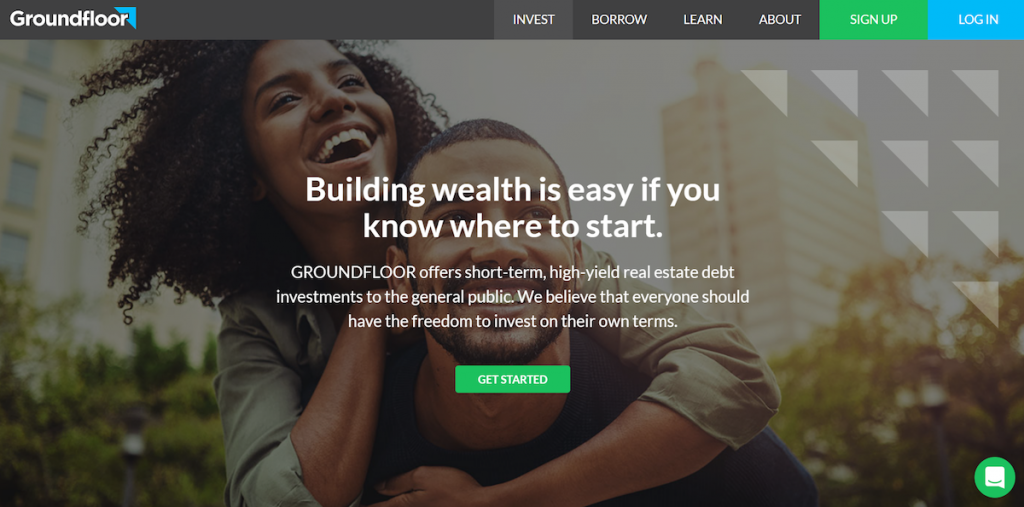 Groundfloor is a peer to peer real estate lending platform for fix-and-flip properties open to all investors. The low minimum investment of only $10 opens up direct access to private real estate deals to you — and allows you to spread your risk and make great returns.
Setting up your account is quick and easy. Choose the amount you'd like to invest and get started with a little as $10. Build your own portfolio of short term, high yield, real estate debt investments based on your own personal risk/reward profile. Or let the investment wizard guide you. That's all it takes to start earning passive income.
The great thing about Groundfloor is that — unlike most other platforms or eREITS — you can invest with as little as $10. This means that an initial $100 (which you can earn within a day) investment allows you to diversify into 10 different opportunities, and you can easily try out the platform if you're new to real estate investing.
Debt products inherently carry less risk, which is why Groundfloor has been able to generate consistent 10%+ returns for its investors over the past six years, with repayments received in 6-9 months on average.
Best for fractional investment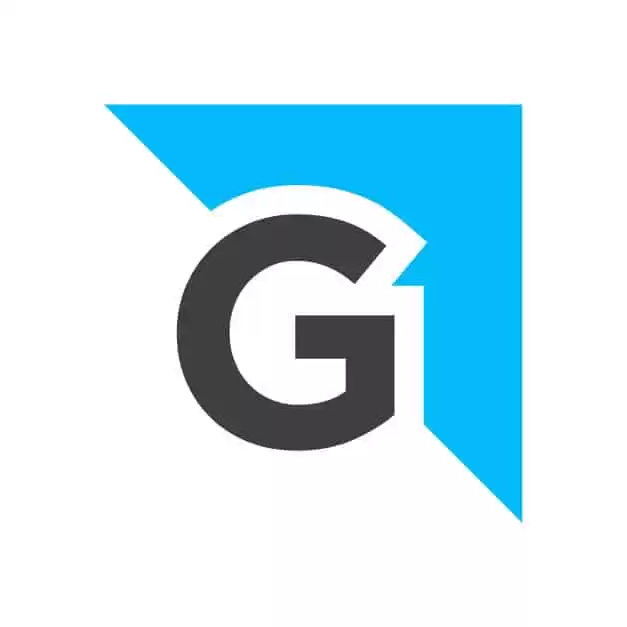 6. Best for Accredited Investors: EquityMultiple
Summary: EquityMultiple is a real estate crowdfunding platform that gives investors access to professionally managed commercial real estate.
Minimum Investment: $5,000
Fees: 0.5% – 1.5%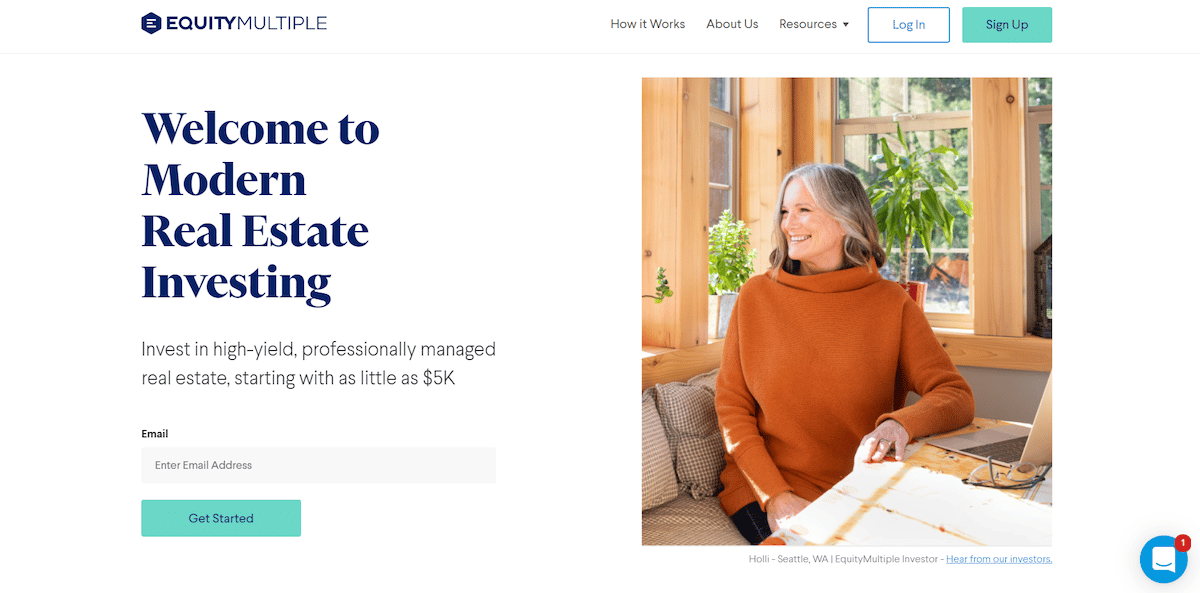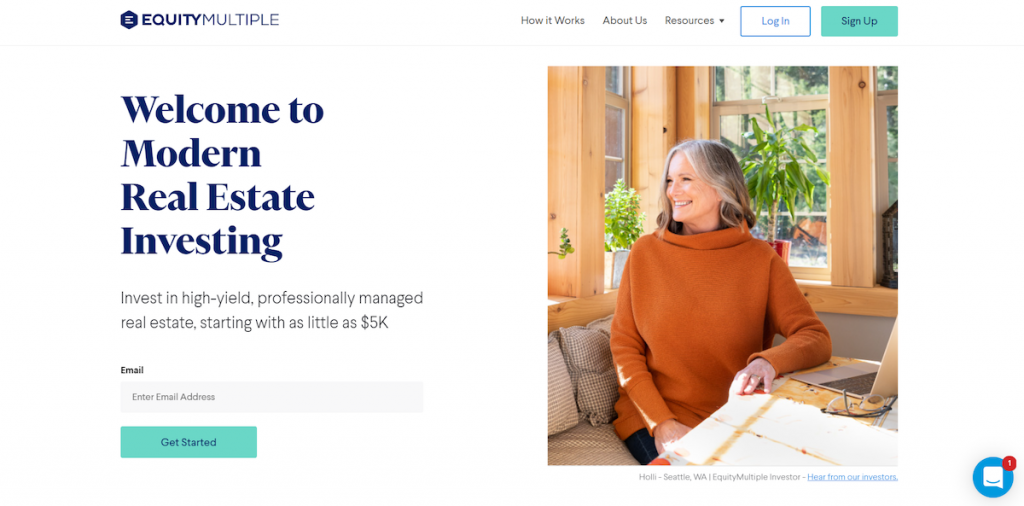 EquityMultiple makes real estate investing simple for accredited investors ⓘA accredited investor is an individual with a net worth, or joint net worth of over $1 million, or an annual income of over $200,000 ($300,00 with a spouse).. It is a blend of crowdfunding and a more traditional real estate investment approach which means higher returns for investors. The minimum amount required to open an account is $5,000, which is higher than Fundrise and Groundfloor, in comparison. However, you stand to make higher rates of returns (learn more here).
By opening an account you can get access to commercial real estate investments, an easy-to-use website, likely high rates of return. EquityMultiple has returned $39.2 million to investors and stands out from other real estate investing apps by offering equity, preferred equity and senior debt investments.
Best for accredited investors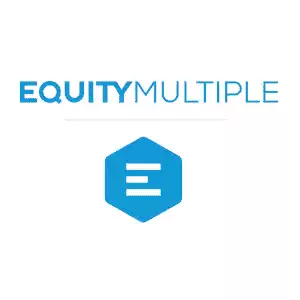 7. Best for Vetted Projects: CrowdStreet
Summary: CrowdStreet gets you unparalleled access to institutional-quality real estate deals online. Register for a free account and start building your real estate portfolio.
Minimum Investment: $25,000
Fees: 0.50% – 2.5%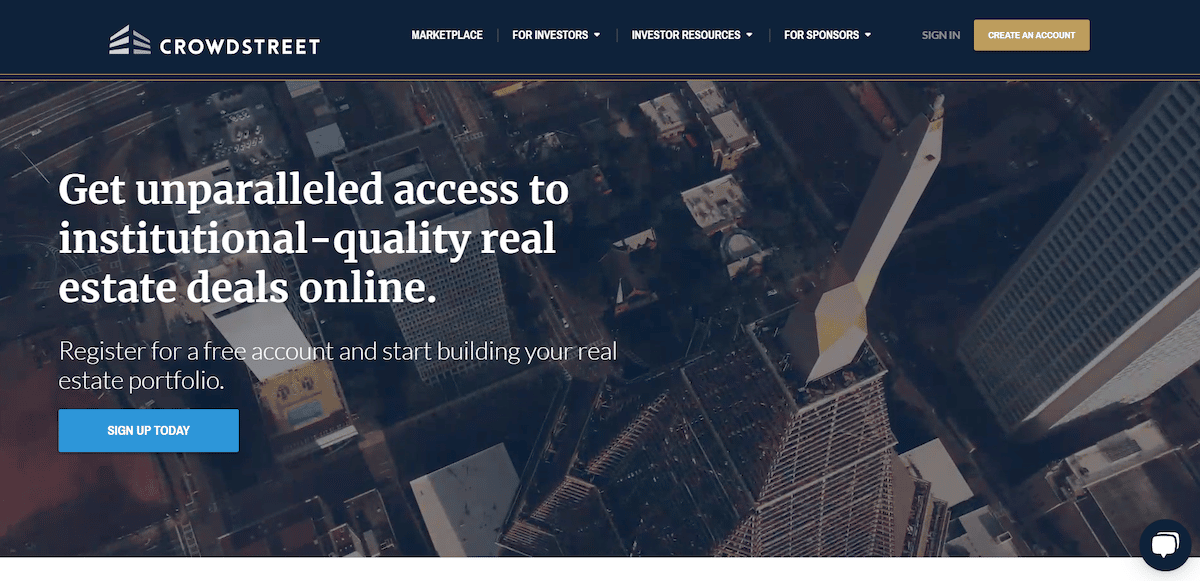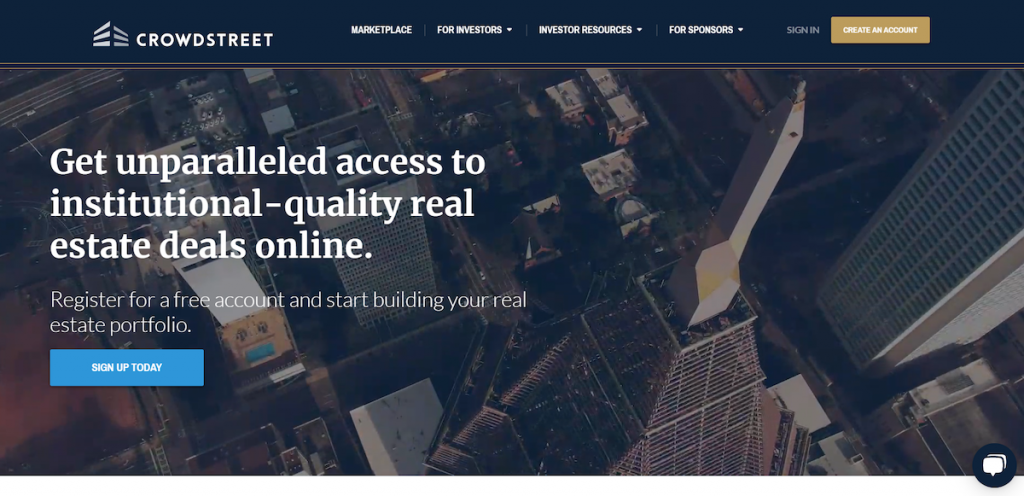 CrowdStreet is a crowdfunding platform that lets regular folks invest in the real estate industry, which was once reserved for wealthy people. Through CrowdStreet's Marketplace, investors have access to dozens of deals across every asset class and risk profile, allowing them to choose the right investment opportunity for them and their portfolio.
CrowdStreet is an online marketplace where accredited investors can choose from available real estate investments.
CrowdStreet is an excellent platform for investors who want to diversify their portfolio with real estate assets. It offers valuable information to make real estate investments easy to understand.
Each deal undergoes a comprehensive review process for inclusion on the Marketplace and CrowdStreet shares much of the information they gather with investors so they can make more informed investing decisions.
CrowdStreet has some of the highest deal flow volume of any online platform, and it's important that investors understand they do so while maintaining its commitment to only presenting them with institutional-quality deals.
Want to get unparalleled access to institutional-quality real estate deals online? Register for a free account and start building your real estate portfolio.
Best for vetted projects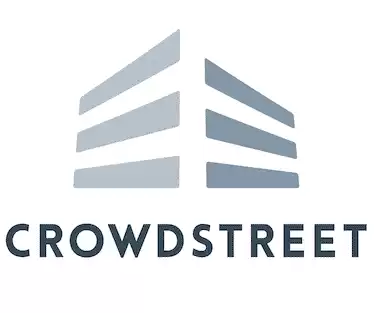 CrowdStreet
Join the nation's largest online private equity real estate investing platform, ranked Best Overall Crowdfunding Site of 2023 by Investopedia. Get unparalleled access to institutional-quality real estate deals online. Register for a free account and start building your real estate portfolio today.
Open Account
CrowdStreet Review
8. Best for Public Nontraded REITs: RealtyMogul
Summary: With RealtyMogul, you can diversify with thoroughly vetted commercial real estate with the potential to generate income and grow in value.
Minimum Investment: $5,000
Fees: 1% – 1.25%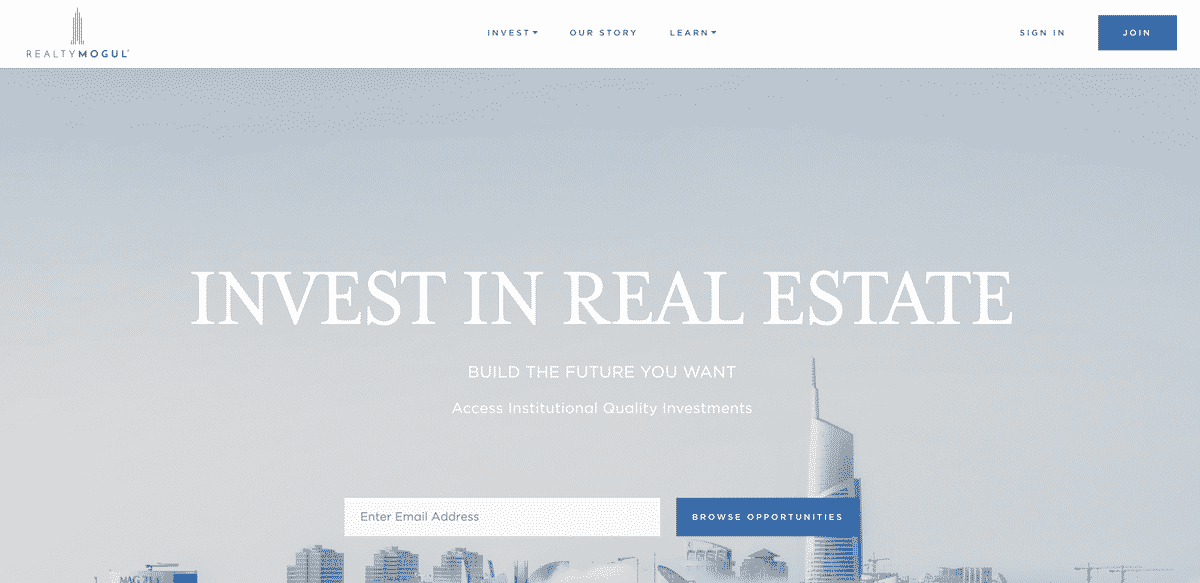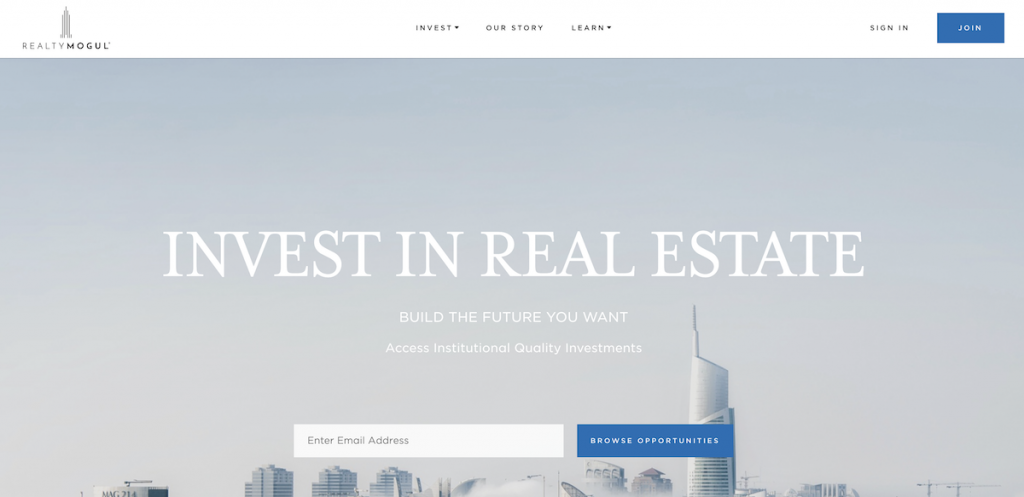 RealtyMogul offers real estate crowdfunding for nonaccredited and accredited investors. RealtyMogul offers you another way to access real estate deals that have more liquidity than other real estate investing apps. It has a higher than average account minimum of $5,000 and typical management fees of 1% to 1.25%. If you wanted to diversify and can meet the investment minimums, RealtyMogul can help you do just that.
It's innovative platform streamlines commercial real estate investing and offers a wide variety of options for investors. If you wanted to grow your portfolio then RealtyMogul is one of the most user-friendly Fintech platforms on the market.
Best for public nontraded REITs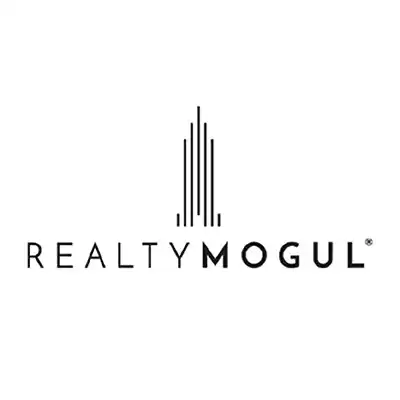 RealtyMogul
Diversify with thoroughly vetted commercial real estate with the potential to generate income and grow in value.
Open Account
9. Best for Long Term Investors: DiversyFund
Summary: DiversyFund lets you build your portfolio with tangible private market assets.
Minimum Investment: $500
Fees: No management fees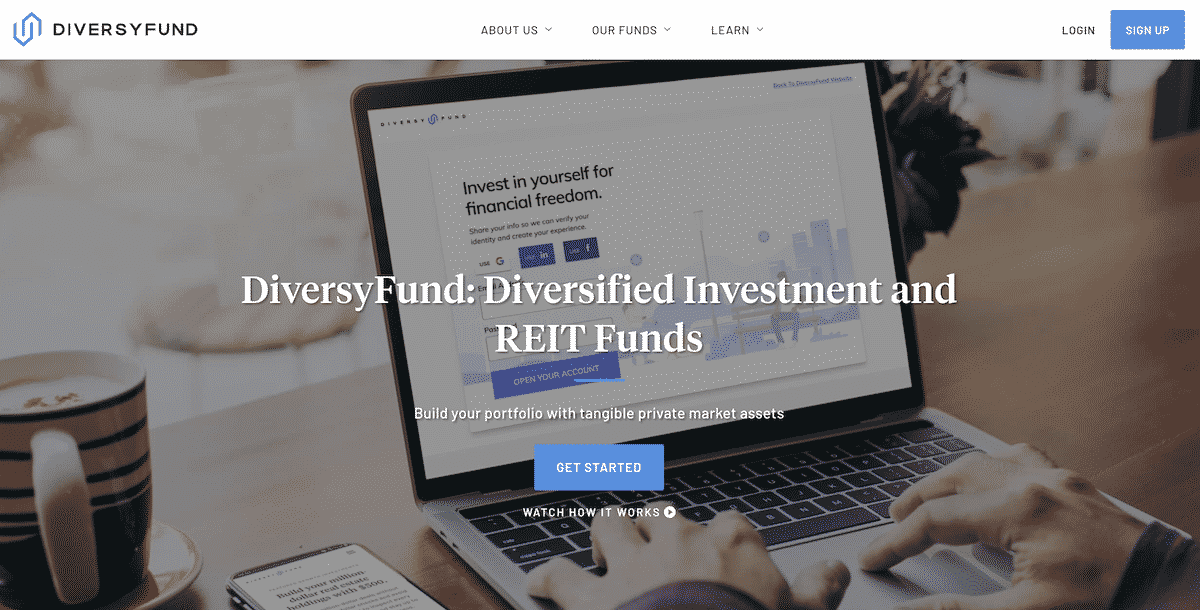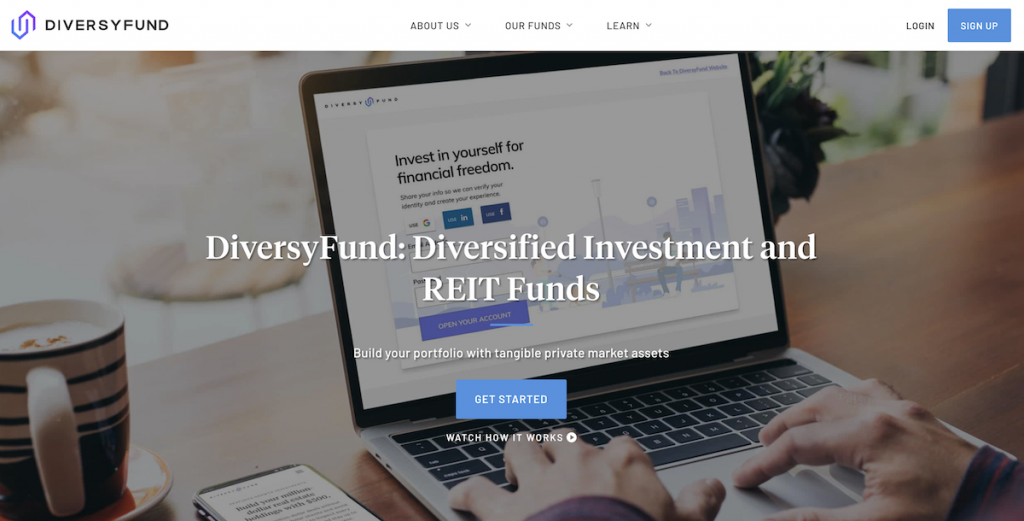 DiversyFund is a financial technology company specializing in alternative investments. They help everyday people achieve the American dream by giving them access to wealth-building opportunities that have previously been reserved for the 1%. They offer people the chance to invest in apartment complexes prime for improvement from only $500.
At DiversyFund, they make it easy to buy shares in a portfolio of fully vetted, multifamily real estate. With the click of a button, you could own a piece of a real estate investment trust (REIT), across multiple properties, just like Fundrise.
DiversyFund provides only one type of investment: The Growth REIT. This real estate investment trust focuses on offering investors income by investing in residential apartment buildings.
Unlike other crowdfunding platforms, DiversyFund invests in commercial properties and owns them outright. This saves the investor from hefty commission fees that come with other crowdfunding sites.
Investors don't have the option of selling their investments and must wait until the company liquidates to make a profit. The investment term may be at least five years in duration. You can learn more here.
Best for long term investors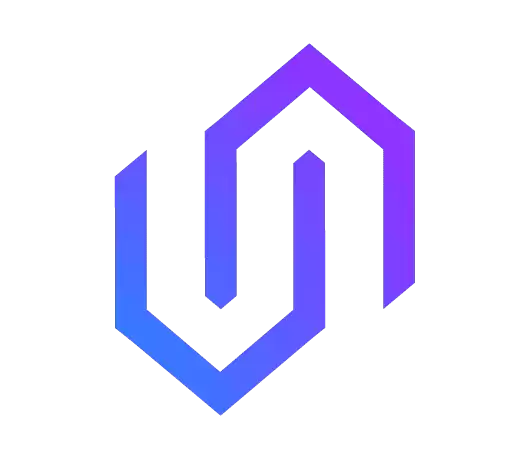 DiversyFund
DiversyFund opens opportunities for the everyday investor to access high value private real estate investing through its non-traded REIT (real estate investment trust).
Open Account
10. Best for High-Yields: PeerStreet
Summary: The first marketplace for investing in real estate debt. Inveset in the loans made to borrowers, and as they pay back their loans, you make money.
Minimum Investment: $1,000
Fees: 0.25% – 1.0% setup fee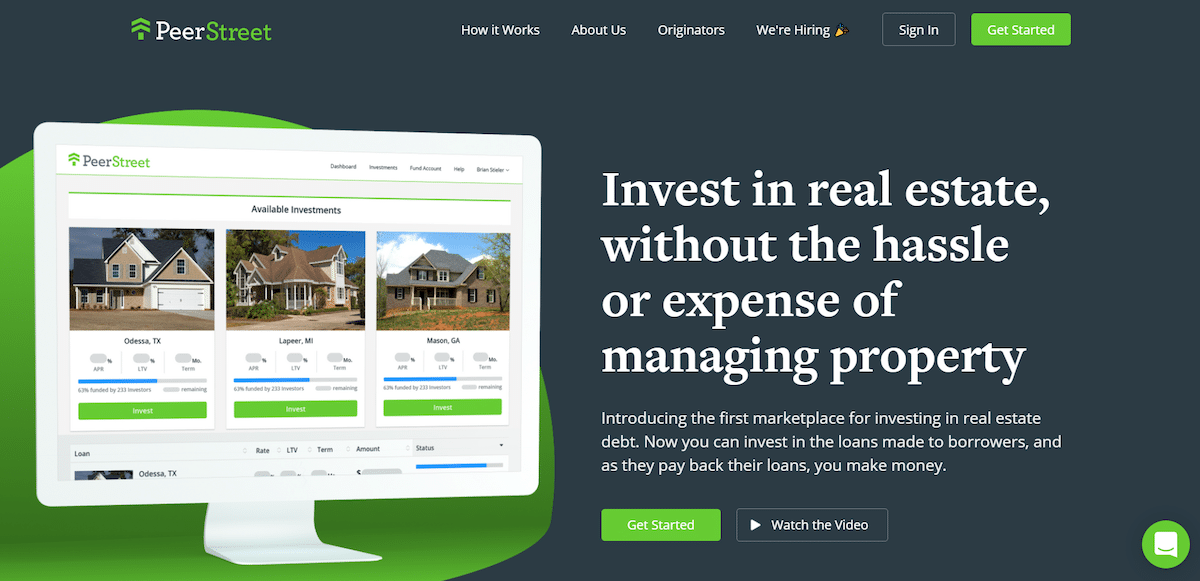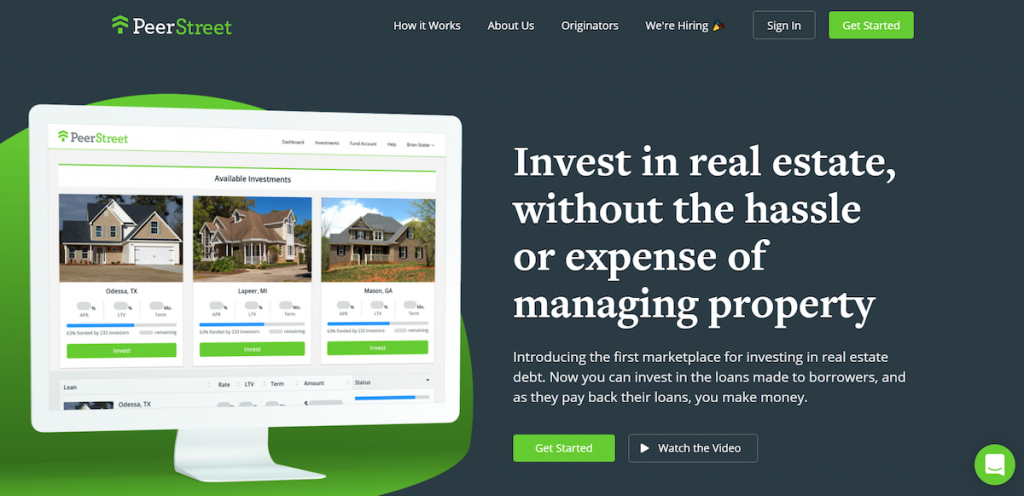 PeerStreet allows anyone to invest in real estate, without the hassle or expense of managing property. Introducing the first marketplace for investing in real estate debt. Now you can invest in the loans made to borrowers, and as they pay back their loans, you make money.
It's simple. Borrowers pay monthly interest on real estate loans, and you get your share of those payments as they are received. That is real estate debt investing.
PeerStreet has a low required minimum of $1,000 and a diverse portfolio of offerings. The PeerStreet Credit Opportunity Fund targets returns in the 8% to 15% range, however, it's only for accredited investors. Start here to create your investor account and you can be investing in moments.
Best for high-yields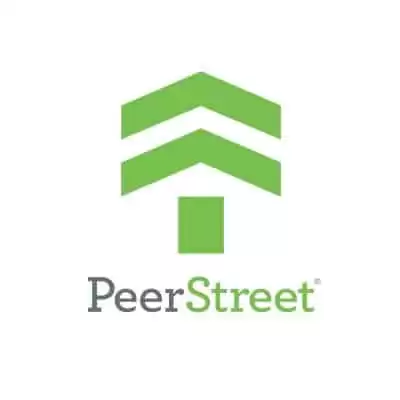 PeerStreet
PeerStreet is an award-winning, Andreessen Horowitz-backed, platform focused on democratizing access to real estate debt. The company provides investments in high-yield, short term, real estate backed loans.
Open Account
11. Best for Rental Income: Roofstock
Summary: Roofstock allows you to evaluate, purchase, and own a single-family rental home with confidence from anywhere in the world.
Minimum Investment: $5,000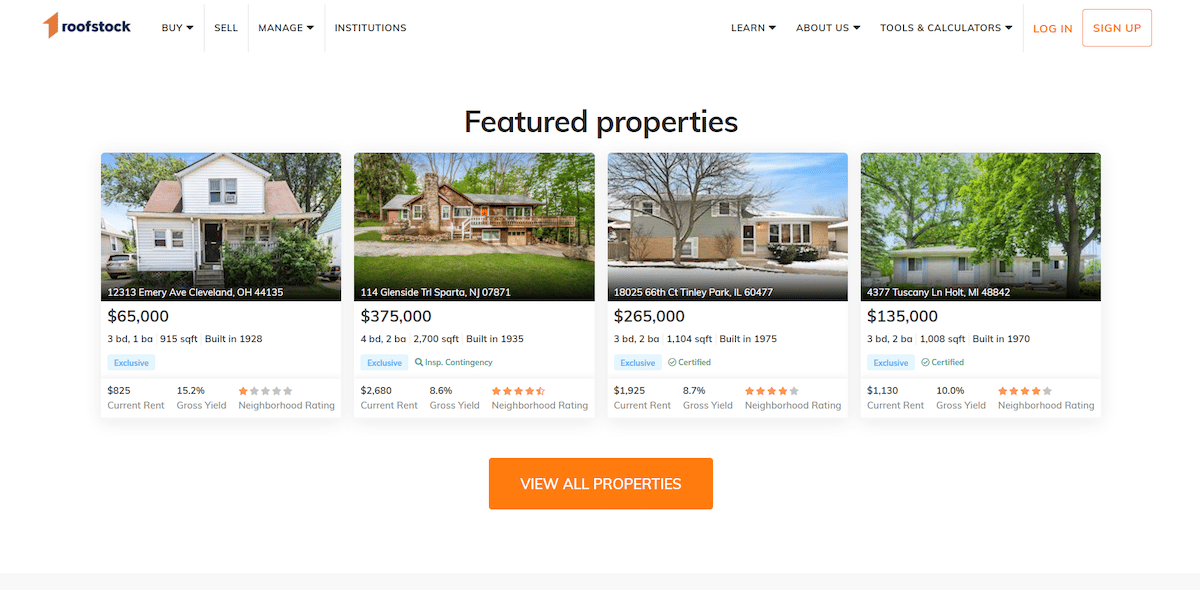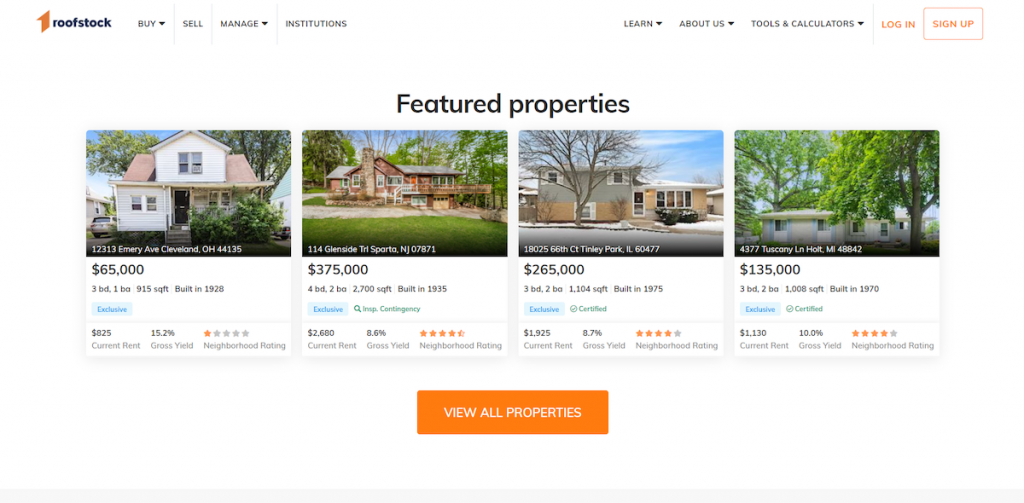 Roofstock is a real estate investing platform that lets you analyze, buy and manage properties. If you are looking to expand your portfolio by remotely investing in single-family properties — Roofstock can help.
Instead of meeting up with real estate agents, it's easier to start using Roofstock when buying rental properties. To get started simply sign up and create your investor profile.
Roofstock also offers a 30-day money-back guarantee and vacancy protection on certain Roofstock-certified properties.
12. Best for Stability: HappyNest
Summary: Get access to an REIT that invests in commercial properties.
Minimum Investment: $10
Fees: None
HappyNest lets you start investing in real estate from anywhere, beat the system and start investing in real properties right away. The company was founded in 2017 but has positioned itself as one of the best real estate investment apps for beginners who want to work towards financial freedom.
HappyNest allows you to begin investing in real estate with as little as $10. The process couldn't be simpler and the app has $0 broker commissions and $0 platform fees. Other investors have given it stellar reviews on both the Google Play Store and the App Store.
Ultimately, it's a great option for those who want to start investing in a high-quality real estate portfolio for only $10 a month.
13. Best for Beginners: Concreit
Summary: With Concreit, easily and securely invest within minutes with no minimums.
Minimum Investment: $0
Fees: 1% asset management fee per year
Concreit is a mobile-based investment platform that allows anybody to invest in real estate and potentially earn passive income. This real estate apps aspires for an easy-to-use interface that encourages anyone to invest in a fully verified real estate funds.
Concreit investors can earn weekly dividends or reinvest their money in the fund to increase their gains. If you're searching for a real estate investment platform that makes investing simple while also providing access to a thoroughly vetted real estate portfolio, Concreit might be the answer.
Other Apps for Real Estate Investors
These are the best real estate apps for buyers and sellers that are key ingredients for making it in the real estate industry. Whether you want to as little as $10 or invest $10k in real estate — these apps can help.
14. Stessa
If you're already into real estate investing, you need a tool to keep all your properties in check. Stessa is an online tool that lets you monitor and analyze all your real estate-related investments in one place.
It also provides the latest news and valuable information to real estate investors. Among the different things that you can do with Stessa, here are the most important:
Monitor all your properties in one platform
Manage income and expenses of properties
Generate monthly reports
Organize and keep crucial real estate documents
Stessa can help real estate investors maximize profits through smart money management, automated income and expense tracking, personalized reporting and more.
Rental property finances made easy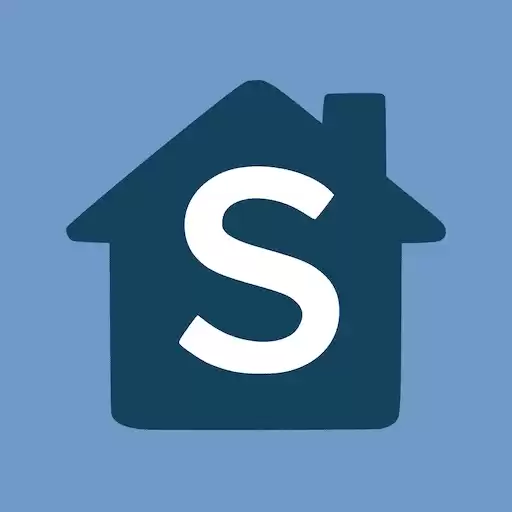 Stessa
Rental property finances made simple. Now real estate investors can easily maximize profits through smart money management, automated income and expense tracking, personalized reporting and more.
Sign Up Free
15. Millionacres: Real Estate Winners
Ready to build real wealth? If you're ready to rack up returns like 13.4%, 14.1%, and 16.7% per year – Real Estate Winners can help. You can benefit from real estate's supposedly unfair advantages like almost unbelievable tax breaks, government-mandated payouts, and limited supply without ever becoming a landlord and swinging a hammer!
Armed with investment alerts, you can create a real estate portfolio with just a few clicks and start building real wealth today. Priced at $149 per year, Real Estate Winners teaches subscribers how to build a real estate portfolio and develop real wealth.
Unlike the other Millionacres subscription service, Mogul ($3,000 per year), Real Estate Winners is an affordable way for investors to dip their toes into the space, learn more, and get started – even if they have limited or zero real estate investing experience.
Real Estate Winners can benefit from:
New stock recommendations each month.
Regular updates on recommended stocks following earnings and other events.
Top 10 Investment Alerts delivered each quarter.
$100 off for new members

16. BiggerPockets
BiggerPockets brings together education, tools, and a community of more than 2+ million members—all in one place.
This online resource is suitable for new and experienced real estate investors. BiggerPockets aims to help regular folks build their wealth by investing in real estate and the following:
Learn about investment strategies
Analyze properties in minutes
Connect with investor-friendly agents
BiggerPocket's massive community and years of experience in real estate investing make it one of the largest online communities of real estate investors, ever.
17. Rocket Homes
Rocket Homes makes it easy to search for homes, connect with a real estate professional and obtain mortgage approval through sister company Rocket Mortgage.
Homeowners who want to sell their property will be able to Rocket Homes Seller Solutions which includes:
Using ForSaleByOwner.com to go through the process on their own
Connect with on-staff Rocket Homes Real Estate Agents to help with the most complex parts of the real estate transaction (currently available in some areas)
Leveraging the Rocket Homes Verified Partner Agent Network of trusted and vetted professionals
Home buyers can easily use the Rocket Homes website or app to do the following:
View listings from all 50 states
Read through Housing Market Reports that provide deep insights and trend information
Utilize proprietary credit monitoring tools
18. Zillow App
If you're searching for an app that lets you compare realtors in your area, the Zillow app is your best bet. The Agent Finder tool of Zillow helps you search and filter real estate agents by star rating.
The Zillow app offers plenty of features that every real estate investor can use, such as:
Access multiple listings right in your mobile phone
Compare the costs of similar properties by generating price reports
Monitor if your existing property is sold and discover new real estate assets to put your money into
Allows you to sell your home online with a for sale by owner listing
19. Xome app
Investors and real estate agents can utilize the Xome app by installing it on an iOS or Android-powered device.
The Xome app may seem like the typical run-off-the-mill online real estate tool at first glance. But, what sets Xome apart from other apps is its auction feature.
You can look up auctioned homes and make a bid before the general public sees the listing.
20. Auction.com
Auction.com claims to have the largest selection of foreclosure and bank-owned residential properties. Using the Auction.com app, you can start searching their listings wherever you are.
Simply create an account at Auction.com and download the app to start bidding on investment-worthy properties from your mobile phone.
The Auction.com app also lets you:
Receive real-time updates and notifications for properties on sale through the Foreclosure Interact™ feature
Communicate with real estate agents through the app
Access the Property Information Report and Title Information of selected properties
21. Ten-X Commercial App
The rise in the number of real estate apps is a testament that technology is powerful. Buying and selling real estate in the past required the buyer and seller to transact face-to-face. Ten-X Commercial uses data-driven technology to improve the way electronic transactions are performed.
You can take advantage of Ten-X Commercial's extensive network of properties for buying and selling real estate and live bid feature allows you to get a sale on your preferred close date
22. Property Fixer
Not all real estate investing apps are about putting your money in investment trusts and foreclosed properties. Property Fixer app is a mobile app if you're into flipping houses and want to find out whether a property is worth investing in.
Property Fixer app also has a property analysis tool and a holding period tool so that you can determine how much profit you can earn from fixing a property.
23. 10BII Calc HD Financial Calculator App
A real estate calculator can make your life as an investor easier. A standard calculator may suffice, but 10BII Calc HD Financial Calculator is a tool that'll make computations simpler and more accurate for real estate investors.
Compared to a standard calculator, 10BII Calc HD Financial Calculator is a business calculator that lets you compute the following quickly:
Loan payments, amortization, and interest rates
Time value of money feature helps you with discounting and compounding calculations
Cash flows and business percentages
Real Estate Investing Common Questions
Invest in Real Estate Now
Investing in real estate or stocks is a very lucrative venture. Fortunately, the availability of real estate investing apps and tools makes it easier to diversify your portfolio of assets, whether you're an experienced or new investor.
Resources
Our Pick