Apply online in just minutes with the best money market accounts:
Oh my, you will love this of the best money market accounts.
If you want to earn more interest on your savings, then a money market account is worth considering.
Money market accounts work similarly to savings accounts, and you can open one up at most banks. However, the best rates can be found at online banks.
A money market account may be an excellent location to store your cash, your emergency fund, a portion of your down payment for a house, or any other significant amount of money.
The best money market accounts strong rates and low fees to help you grow your bank balance.
So what are the best money market accounts to get?
Best Money Market Accounts
Here they are, the best money market accounts you can open.
With a 5.15% APY interest rate, Ponce Bank's High Yield Money Market Account has no minimum balance requirements or tiers to trek through. You'll only need $1 to open an account.
Raisen is the provider of this account, which allows you to manage savings products from several FDIC-insured banks in one location using an online platform. However, you must have a linked bank account in order to receive money.
American First CU Money Market Account is a great credit union to consider if you're looking for somewhere to park your savings!
With a 5.15% APY, American First Credit Union is one of the top banks to offer a high interest rate on their money market accounts. This nationwide credit union only requires that you make an opening deposit of $1.
3. Quontic – 5.00% APY
Quontic Bank offers you the ability to accrue an APY that's over 10x higher than the national average.
Quontic was named one of the Best Money Market Accounts in 2022 by Go Banking Rates. This is primarily because you won't be charged for maintaining or over-drafting your account ever. Plus, you can open an account online in just 3 minutes and with only a $100 opening deposit.
Your money is FDIC insured to the maximum legal limits and includes advanced security monitoring.
4. Lemmata – 5.03% APY
Lemmata Savings Bank offers a digital-first banking experience rooted in competitive savings products that help you on your journey toward financial growth and empowerment.
The name Lemmata is inspired by the concept "lemma," which describes tackling a big problem or challenge by dividing it into smaller aspects first, echoing how reaching your money goals involves many steps along the way.
Here, you can get a 5.03% APY Money Market Deposit Account, which is 16.9x times the national average APY.
Grow your funds with no fees, $1 minimum deposit, and 24/7 online access to funds. Lemmata gives back through charitable donations when you save.
mph Bank has one of the highest interest rates for money market accounts, and the "mph" in mph Bank stands for "Make People Happy." You can earn up to 4.70% APY for opening an account with only $1.
You won't pay any monthly fees or be subject to minimum balance requirements through this FDIC-insured bank.
6. UFB Direct – 4.81% APY
UFB Direct is an online bank with an excellent reputation for providing some of the best savings and money market rates.
No monthly maintenance fees with a $5,000.00 balance, otherwise the fee is $10.00 per month. This bank offers 4.81% APY on its accounts and doesn't require you to have a minimum balance.
It's historically known for having high-interest rates on its savings and money market accounts, so it's a great bank to partner with if you have lofty savings goals. Even if you have over $100K plus — you'll still earn this high rate.
However, if you're looking for a checking account or CD, UFB Direct isn't the right financial institution for you since they don't offer these accounts.
Overall, most people would be able to grow their funds with its 5.02% APY and low-to-no monthly maintenance fees.
7. U.S. Bank – up to 4.25% APY
U.S. Bank, established in 1863 and headquartered in Minneapolis, MN, provides the U.S. Bank Elite Money Market Account, which can be availed in 26 states throughout the United States.
The U.S. Bank Elite Money Market Savings Account has tiered interest rates that pay more for higher balances. U.S. Bank money market offers an APY of up to 4.25% on balances $25,000+.
Experience banking made convenient with U.S. Bank. Enjoy a hassle-free and speedy application process online to get you started on your financial journey. Plus, with its cutting-edge U.S. Bank Mobile App, you can bank anytime and anywhere, right at your fingertips.
Related: U.S. Bank Promotions and Bonuses
SkyOne Federal Credit Union has been established for over seven decades and is now expanding its reach by offering more competitive online products. As of right now, they have one of the highest money market account interest rates available.
With a 3.75% APY interest rate, Skyone Federal Credit Union only requires a $1 minimum opening deposit for its money market account. This bank has been in business for over 70 years and is FDIC-insured through the NCUA. There are no monthly fees or minimum balance requirements.
CIT Bank aims to be your go-to online banking solution. While they don't have local branches you can walk into, they do offer easy-to-open accounts with low opening deposit requirements. CIT Bank is great for people who like the convenience of using your phone or computer to make banking transactions. You can access their accounts from almost anywhere 24 hours a day.
The CIT Bank Money Market Account offers a 1.55% APY interest rate for its money market accounts that require $100 to open. With a CIT Bank Money Market Account, you'll pay quite a few transaction fees, but the company offers CIT bank promos for new customers that make it worthwhile.
Other Money Market Accounts
Honorable mentions include:
Patriot Bank is a leading community and commercial bank headquartered in Stamford, CT with branches in the Connecticut counties of Fairfield and New Haven, as well as in Scarsdale, New York.
Patriot Bank offers a 5.02% APY high-yield MMDA which 15.6x higher than the national average.
They also offer financial solutions to help you do more of what you love. FDIC insured. No fees.
Established in 2000, Axos Bank offers its Money Market account for individuals who have at least $1,000 to open the account. Keep your account balance above $1,000 to avoid the $8 service fee. Axos allows you to write checks from its Money Market account, and there are no minimum balances or monthly maintenance fees.
With a 0.25% APY interest rate, Axos is FDIC insured to protect your investment.
If you've got $250 in savings, you can open an ableBanking Money Market. You'll only need to keep an account balance of $0.01 to retain your account and you can access it easily with your smartphone. This money market account offers a 0.10% APY interest rate but does include a lot of transaction fees based on your individual activity.
Enjoy a 3.60% APY interest rate with no minimum balances or monthly fees from Barclays Bank.
Open a Performance Savings account to take advantage of the 3.40% APY offered by Capital One 360. This account also includes Capital One promotions for new customers, including zero monthly fees and no minimum balance required.
Discover offers two different interest rates based on your account balance. You'll only earn 3.40% APY in interest for balances under $100,000, but if you're over this amount, you'll earn 3.45% APY. You'll need at least $2,500 to open a money market account with Discover.
There are no fees associated with a Discover Bank money market account. You'll also have access to a large ATM network.
You can access a 3.56% APY interest rate through First Internet's money market account tiered structure. Your funds are FDIC-insured and you'll only need $100 to open an account. The minimum account balance you'll need to avoid a $5 monthly maintenance fee is $4,000. First Internet also has a mobile app and refunds your ATM fees up to $10 per month.
17. Marcus – 3.75% APY
Take advantage of a 3.75% APY interest rate from Marcus, an online bank run by Goldman Sachs. With this account, you'll never pay transaction fees or be held to a minimum deposit amount.
Sallie Mae's money market account earns you 3.80% APY on your balance. This account can be useful if you have student loans through Sallie Mae as well. Your funds are FDIC-insured and though transaction fees may apply, you won't pay any monthly maintenance fees or be held to minimum balance requirements.
What is a Money Market Account
Money market accounts allow you to get a better interest rate on your savings. These accounts operate similarly to savings accounts and are available at most banks. Like savings accounts, they're typically insured up to $250,000 by the FDIC or NCUA. Additional perks include the potential for a debit card and/or check-writing capabilities.
Basically, money market accounts are a hybrid of a checking account with perks and a savings account with a high interest rate, all rolled into one. When you open a money market account, you can take advantage of a higher interest rate to increase your savings.
You won't have to worry about market trends and taking risks when you open a money market account. Instead, your money sits in your account and accrues interest as the years go by. You can take it out any time and do with it what you please.
However, when compared to a savings account, money market accounts are limited to a maximum of 6 withdrawals per month. You may also have a limit on how many checks you can write and transfers you can make, depending on where you open your money market account. Most banks, credit unions, and investment firms offer money market accounts to their customers.
When compared to CDs, money market accounts score higher in terms of liquidity. While CDs might have a higher interest rate, you will have to keep your money locked up for 5-10 years and you'll pay a penalty for cashing in before the expiration date. But where CDs are always FDIC-insured, you might come across a money market account that is not.
What to Look For in a Money Market Account
All money market accounts were not created equal. Here are a few characteristics you'll want to keep an eye out for when considering money market accounts:
Interest rates: Banks may advertise a killer interest rate, but be careful to read the fine print. These introductory rates won't last long and typically give way to lower ongoing rates. You should also do your research when it comes to interest tiers, which can get complicated fast.
Fees: These include monthly maintenance fees, minimum balance fees, transfer fees, etc.
Minimum balances: The balance required to open an account is not the same as what might be required within the account once it's established. Keep an eye on these numbers to prevent unseen fees for having less in your account than is required.
Restrictions: Most money market accounts are limited to 6 outgoing transfers, but check with your financial institution to see what their policy is.
Perks: Banks will offer specific perks to stand out from their competitors. These include the ability to write checks from your account, a corresponding debit card, ATM fee reimbursement, or online tools.
You might have heard of retirement money market accounts. These accounts provide you with tax advantages if you pair them with an IRA and can be good for liquidity in the case of an emergency. Ask your bank if they offer these types of money market accounts if you're interested in setting one up.
Many major banks will offer traditional money market accounts, but you can also find money market accounts from online-only financial institutions as well. If you find that your funds go above the FDIC-insured limits for your new money market account, consider spreading out your wealth to several accounts for ultimate protection.
How to Open a Money Market Account
Opening a money market account isn't much different from opening a checking or savings account, though there are certain aspects that vary slightly. Let's take a closer look at how you can open a money market account today.
Search out money market rates from banks you trust. If you're not sure which banks to consider, check out our list below. We've got over a dozen listed to help you get started with a money market account.
Once you've decided on a financial institution, it's time to complete an application. The application varies from one bank to the next but includes some of the same basic information. Examples include your ID (such as a driver's license), your birth certificate, a social security number, your phone number, and/or proof of address. You can typically complete an application online or in person unless otherwise noted by your financial institution of choice.
Funding your account comes next. This is common for most money market accounts, but not always necessary. If you are applying online, you'll likely need to do an electronic transfer. However, you can also pay with cash or a check if you open a money market account in person.
Depending on the terms of the money market account, you may need to set up banking and/or direct deposit to complete the sign-up process. Link your accounts as necessary and you should be ready to use your money market account any way you wish.
Now that you know how to open a money market account, let's take a look at a few you'll want to take advantage of to get the best interest rate possible. While other perks can certainly help offset a lower interest rate, it's a good idea to go after money market accounts that offer you a high interest rate from the get-go.
FAQs
Make the Most of Your Savings with Money Market Accounts
Now that we have shown you our candidates for the best money market accounts, hopefully, you understand what features you should look for when deciding between them.
These features can make or break a money market account, especially if you're looking for something in particular.
We hope you've found this article on money market accounts useful. These accounts can be a great way to earn more interest on your savings than even high-yield savings accounts.
Plus, you'll have access to unique features from each financial institution, depending on where you bank. With the right approach, money market accounts can round out a portfolio for a solid investment strategy.
Earn $200 bonus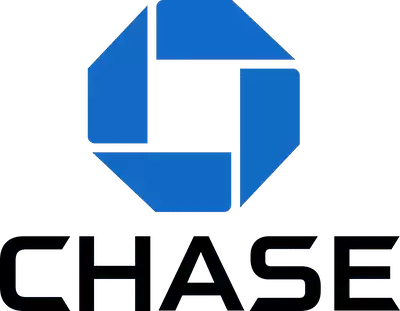 Chase Total Checking®
Secure a $200 bonus in a mere 15 business days when you establish your direct deposit within 90 days. Dive into unparalleled convenience with access to over 15,000 ATMs, 4,700+ branches nationwide, intuitive online banking, and a top-rated app. Offer expires 10/18/2023, so act fast!
Redeem your $200 here