Do you want to get paid today?
That is a million-dollar question. Maybe because everyone wants to make 7 figures overnight — but the question still stands, do you want to get paid instantly?
If your answer is yes, then you're reading the right article.
We've all gone through that moment when you check your bank account balance and see the number dangerously approaching zero with no help or bailout in sight. You need money now.
The moment when we all wished and hoped that we had made better spending choices so we wouldn't be wondering where the next check would be coming from.
We've all been there. Fortunately, there are a ton of ways that you can get paid today and a ton of ways to avoid that moment.
Without further ado, here are 14 ways to change your life.
Use Get Paid Today Apps
Apps you can use to make money can sound like a pipedream or something straight out of a Ponzi scheme, but they are genuine, and you can use them to get paid daily.
The sheer number of apps with different functionalities and methods of earning that you can use and get paid for is staggering.
Here are nine of my personal favorites:
The Empower App is a cash advance app that lets you borrow a small amount of money.
Borrowing can be as low as $10 and as much as $250 with no minimum credit score requirement.
And if you like to plan ahead, especially with your income, Empower offers free budgeting tools.
And for a small subscription, Empower's Debit Card and Automated Savings feature become available to you.
These features are specifically designed to help you make the most of the cash you are offered.
Cleo is one of the more exciting apps on this list with its approach to managing your finances.
Budgeting, spending, tracking, and saving goals, Cleo does it all. Cleo also comes with a chatbot with a unique system to explain your finances.
If you happen to be a freelancer or a gig worker, Cleo is just the perfect fit for you.
In her words, "she's the no-bullshit AI making the money thing easy." And she's right. Sign up with Cleo today and get a chance to improve your financial situation.
There's also a $100 in it for you when you sign up and sign up for Cleo Plus which is $5.99/month.
3. B9
If you often transfer money or require an advance on your salary, B9 can be a worthwhile option.
It is a membership-based service that enables you to collect up to 15 days in advance on your paycheck. B9's membership level service prices range from $9.99 to $19.99.
All you need is an FDIC-insured B9 checking account and set up payroll direct deposit with your employers.
And once you receive your first paycheck into that account, you can apply for a B9 advance.
The B9 app is available in the App Store and Google Play, so sign up right now to enjoy these benefits.
Dave is a banking app that offers ExtraCash™ advances of up to $500 with no interest or late fees for as low as $1 per month.
It's a reasonable choice for people who want to avoid overdraft fees. Dave offers automated budgeting tools to help you manage your finances better.
And for freelancers, this app also offers advice on finding side hustles so you can earn some extra money.
Over 7 million people use Dave on a daily basis to help them achieve their financial goals and you can do the same.
The mobile personal finance app MoneyLion gives users the tools to track their finances. It also gives you a low-interest loan if you need urgent cash for emergencies.
MoneyLion provides numerous benefits to its subscribers, including interest-free personal loans and extensive access to fee-free ATMs. Additionally, you get access to investing, cash-back incentives, and fast direct payments.
With all this, MoneyLion is a reliable, feature-rich financial app that deserves consideration. Plus, signing up is stress-free.
Brigit is an app that can help you get your finances on track while allowing you to get paid today.
Join 4 million+ members who get up to $250, build their credit, and save smarter with Brigit. It only takes 2 minutes. No credit check required. No interest.
Download Brigit on either your iOS phone or Android device to have the chance at up to $250 in cash advance funds without a single credit check.
Plus, you won't pay interest on your advance or any hidden fees. Check out Brigit to see what else the cash advance app can offer you.
Chime SpotMe is an excellent banking app to get an advance on any payment you expect.
As the name specifies, it spots you cash on your debit card purchases, and this comes with zero overdraft fees.
Users that are set up with SpotMe could overdraft Chime by $20 straight away and depending on your account behavior and history, that number might rise to $200.
If you refer a friend, you and your friend get $50 upon signing up for a fully digital Chime account.
This app is best for regular salary earners as it gives you the ability to withdraw small amounts of your wages before your payday, and without interest.
Earnin's cash-back feature is great if you can get out of a bind fast and have no other income source.
It could also help if you're trying to avoid the dreaded overdraft fee, which can cost up to $35 on average. Sign up today for absolutely zero fees if you earn a constant paycheck. It doesn't get better than this.
Take action towards attaining financial stability by using the Albert app. This app provides a cutting-edge algorithm that can analyze and manage your account information, making it easier for you to manage your finances.
With Albert, you can also request up to three cash advances per pay period of up to $250 without any late fees, interest, credit checks, or hidden fees, as long as you have a paycheck and have repaid past advances.
Moreover, you can enjoy cash-back rewards and other services without fees, or opt for additional functionality by paying $8 per month. If you're looking for a convenient and profitable way to manage your finances, try the Albert app.
Other Ways To Get Paid Today
Apps that offer financial advice or quick cash are not the only ways to make money in this economic ecosystem.
There are a lot of other paying activities that you can engage in, which include but are not restricted to the following;
10. Take Online Surveys
Online surveys are a great pastime for making some cash and getting your opinion about specific topics.
All you have to do is fill out some forms and get paid for them.
Switch out Candy Crush for something more financially fulfilling today.
Here are a couple of recommended survey apps and websites you can visit:
Survey Junkie is a market research company that offers rewards in exchange for its users filling out online surveys. You can earn points which can be obtained as either gift cards or cash. This is a great way to earn passively, as you can withdraw once you hit $5.
With Swagbucks, you can do more than take online surveys for cash. You can also visit their online shop, which offers great deals on items or use the points from answering surveys to buy stuff. You could also watch videos and browse the web while you earn. All of these are great incentives to become a Swagbucks member now.
This might look like just another survey reward app, but Inbox Dollars not only offers rewards for answering surveys but also for basically everything you would typically do on your phone or laptop. Be it watching a movie or playing a game; you earn points for them. So why not make your free time profitable and sign up with Inbox Dollars now?
11. Deliver Food With DoorDash
DoorDash is a food delivery company. And, like every delivery company out there, it is always on the lookout for good drivers.
Working with DoorDash makes you a service provider and subcontractor. This means that you get to choose your working hours. It is not like a stressful 9-5s.
On average, DoorDash drivers can earn a decent living. Even though there is a set delivery salary, this is often calculated by hours worked.
As a result, it is a good way of earning as you get to choose your hours and work at your own pace.
12. Use Game Apps To Win Real Money
If you are a gamer, you could turn those gaming skills into a real money maker with games that pay real money.
In this case, it is not about e-sports which can be overly competitive. This is about you playing a game from the comfort of your house or workplace and earning real-world cash as you play.
Although it might seem like a tall tale, however, there are two examples of this, which are:
In Blackout Bingo, you are given a chance to play against real opponents in up to two-minute matches. All you need to do is match five numbers in a row to get a bingo, and you get a reward in the form of points. You can earn up to $5 in extra cash for the first match if you win. And if you're not avidly into gaming, you can also play as it is easy to pick up. Blackout Bingo is available on your device's app store.
In Solitaire Cash, you can participate in tournaments with cash prizes up to $83 per game. That's a lot of incentive to learn Solitaire right now. And if it's too hard for you, you have access to several practice rounds and tutorials to help hone your skills.
13. Get Free Stocks
Here are a few platforms that offer free stocks that can earn you a giant or steady paycheck today:
The goal of the Public is to make investing accessible to everyone. To make sure that everyone has the tools to earn. Trading can be a capital-intensive side hustle, but Public offers a service that allows beginner investors to make money while better educating themselves on the craft.
Webull is a good brokerage app with a slick UI that can provide you with the tools to trade effectively and efficiently. It is relatively low cost to access, and it comes with a wide array of functionalities, including access to cryptocurrency. Although going to trading as a beginner with Webull could be quite difficult at first, however, with time, you are sure to start reaping the full rewards of your labor.
Although this might sound like a silly name, be rest assured that this free stock service offers one of the best ways to earn money trading. It collects zero commissions, so traders pocket the full profit of their trades. And If this sounds too good to be true, then all you have to do is try it out and see.
14. Invest In Real Estate
Real estate is a great way to earn money in these modern times. The value of landed assets never depreciates, so profit always accrues on whatever piece of real estate you decide to buy. Here are a few real estate investing apps that grant you seamless access to the world of real estate investment:
Arrived Homes lets you invest in the best properties for as low as $100. As such, it is a great option if you want to invest your income in rental units. It is a great way to earn passive income through quarterly dividend income on whatever property you decide to invest in.
15. Freelancing Online
Freelancing is a unique and fascinating way of earning either a part-time income or full-time income.
With freelancing, you get to set up your work hours, work at your rate and pace, and get paid per work you deliver.
All you have to do is sign up on a freelancing website like Upwork or Fiverr, Freelancer, to mention a few.
And if you have a particular set of skills to offer, there is always someone in need willing to pay for them.
16. Sell Your Stuff
If all the other ways seem like too much stress or they just don't work out for you, then a yard sale might not be a bad idea.
Who says you can't sell that antique vase you've been keeping for years? There's always Facebook Marketplace, eBay, sites like Craigslist or selling apps.
Selling your stuff can be much easier and even get you that much-needed cash faster. And you never know; that useless piece of junk you want to get rid of could be someone else's gold mine.
Why Do You Need To Get Paid Today?
Well, It's okay if you're still reading and don't seem interested in any of the ways you can get paid, even selling your stuff.
You probably don't realize how important it is to have a side hustle, to have something you can always rely on for quick cash, and that's okay.
But truth be said, it's a dangerous thing because every single method mentioned in this article has been carefully selected to appeal to various modes of thought and every type of emergency.
Bad things happen; sometimes, a dollar-shaped cushion can mean the difference between a bad day and a horrible one.
So, once again, with the million-dollar question: do you want to get paid today?
Earn up to $100 today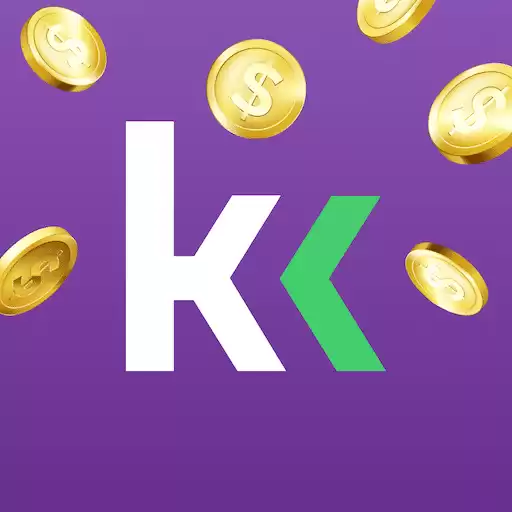 KashKick
Trusted by 2M+ users like you
This site pays you cash to play mobile games, save money, take surveys, and see offers — make $100 today. Over 2 million users agree that KashKick is a fresh and lucrative way to earn money and get paid directly to your PayPal!
SIGN UP & START EARNING NOW