Are you looking for the best budgeting apps or just alternatives to Quicken? Most people believe in the power of budgeting; some people think it's just an excuse to avoid the real solution.
In correspondence with Richard Quinn, a retired VP of Compensation and Benefits with over 50 years of experience in managing pension and 401k plans for a fortune 200 company, he offered some profound advice.
One particular thing he mentioned about budgeting tools struck a chord with me. According to Quinn, "Nobody needs an app. They don't even need a budget. They need to do a few simple things: Take their net pay and save 10% or more, throw away all credit cards, buy what you can afford only and spend all you want after fixed expenses. No budget needed."
What Quinn suggests may shock some at first, but it makes sense. Essentially what he is asking is for you to be smart with your money. Stop spending it first and start saving it first.
Yet, there remains a virtue in budgeting apps that I think might be overlooked in Quinn's suggestion. What a budgeting app does is it disciplines and trains you to be the type of spender that Quinn envisions.
If you have already achieved a high level of self-control, you don't need an app; in that case, as Quinn says, you don't even need to manage your budget.
For the rest of us—those who are still learning to spend wisely and save regularly—we need a bit of help. Here are the best budgeting apps for those who need extra help.
The Best Budgeting Apps of 2023
Here are the best budgeting apps for college students, millennials, or anyone who wants to learn how to spend wisely with the best budgeting apps.
1. Quicken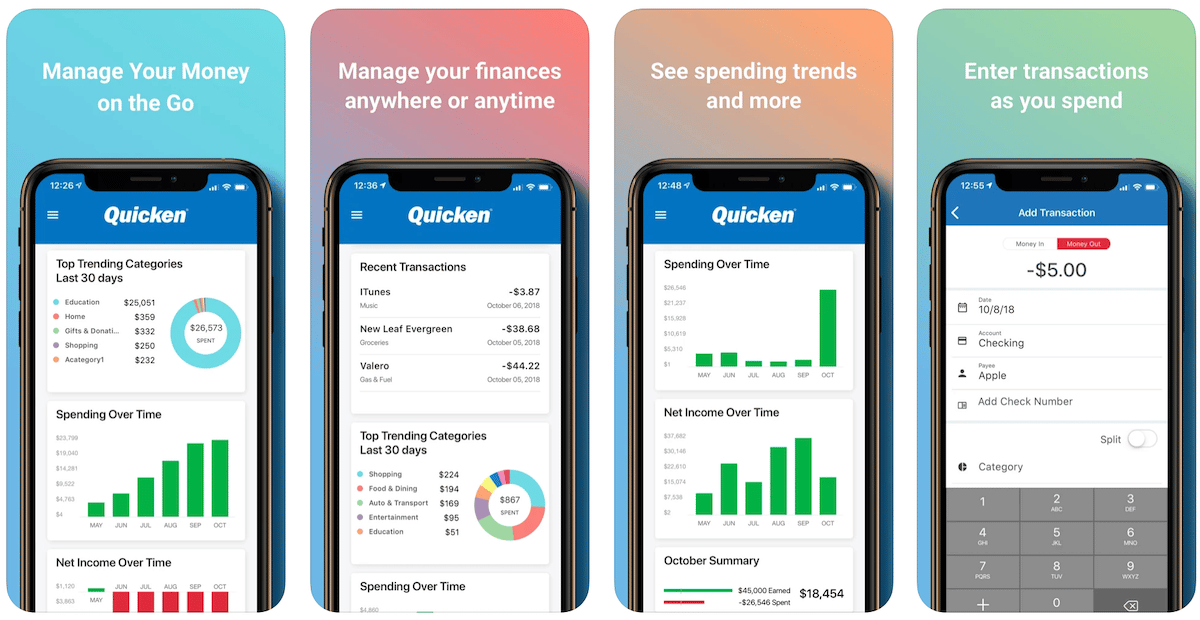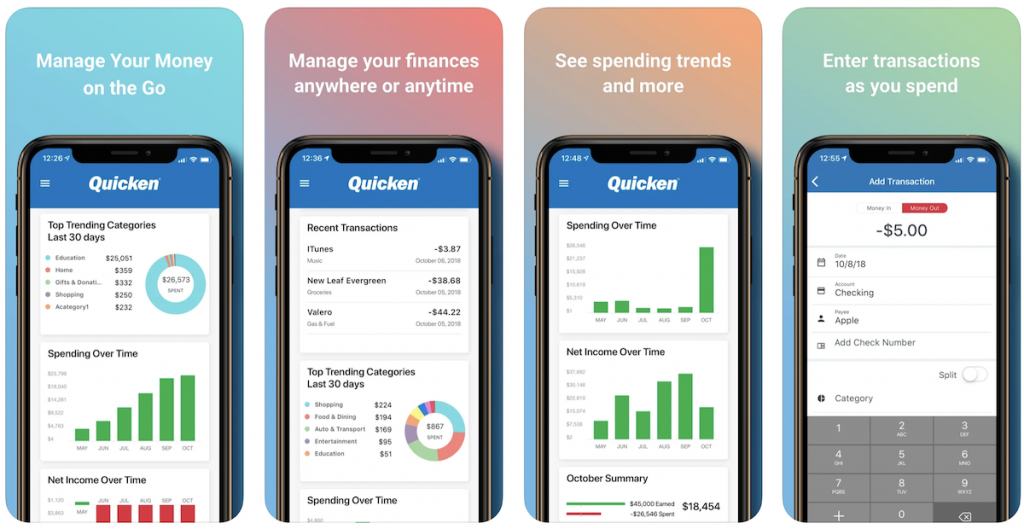 Quicken lets you take control of your finances. By using it you can plan for today and tomorrow with one solution to manage all of your finances.
The Quicken app lets you see your financial life all in one place.
That's right, the app lets you get your complete financial picture at a glance. With Quicken, you can view your banking, investment, retirement, and credit card accounts – all in one place. Stay on top of your spending by tracking what's left after the bills are paid. Make more informed money decisions by creating custom budgets you'll stick to with this budgeting app. Quicken Mobile Companion App is a free personal finance app to use with your Quicken desktop software.
The app has it all and you can start with a free trial otherwise you'll pay an annual fee, but Quicken Deluxe includes excellent reports, transaction tracking, short and long-term planning, and good support.
If you're not a fan of paying — you can see a long list of Quicken alternatives to better manage your money.
2. YNAB (You Need a Budget)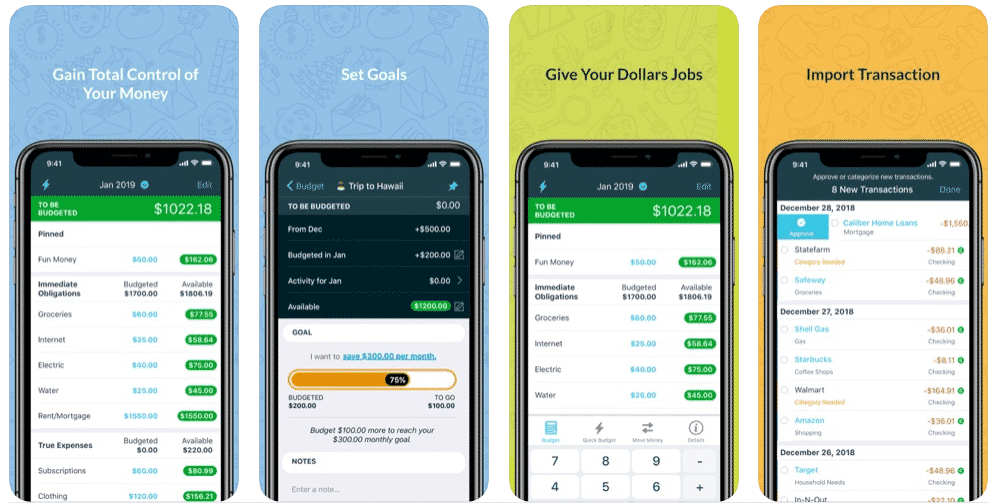 Budgeting apps come in all shapes in sizes. The best one will mostly depend on your personal taste, but for Larry Ludwig, Founder of Investor Junkie, "YNAB is the clear winner." Ludwig explains that YNAB is his favorite for its simplicity and lack of confusing "bells and whistles" and notes that "for a first time budgeter, it's important not to intimidate them with a complicated user experience."
The app's website explains its method in three simple steps: "Get some dollars, prioritize those dollars, and follow the plan." Those who are in debt are often swamped by numbers and projections of how much they need to spend or save. YNAB is a simple solution to get you back on track or stay on track.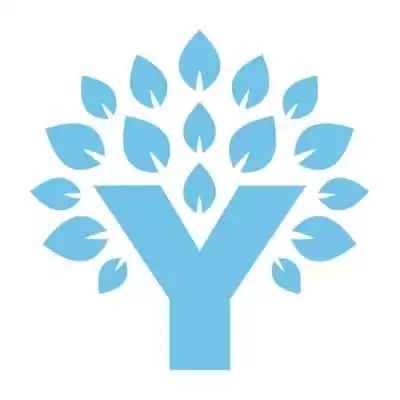 YNAB
Money doesn't have to be messy. The YNAB budgeting app and its simple four-rule method will help you organize your finances, demolish your debt, save piles of cash, and reach your financial goals faster.
Open Account
3. Acorns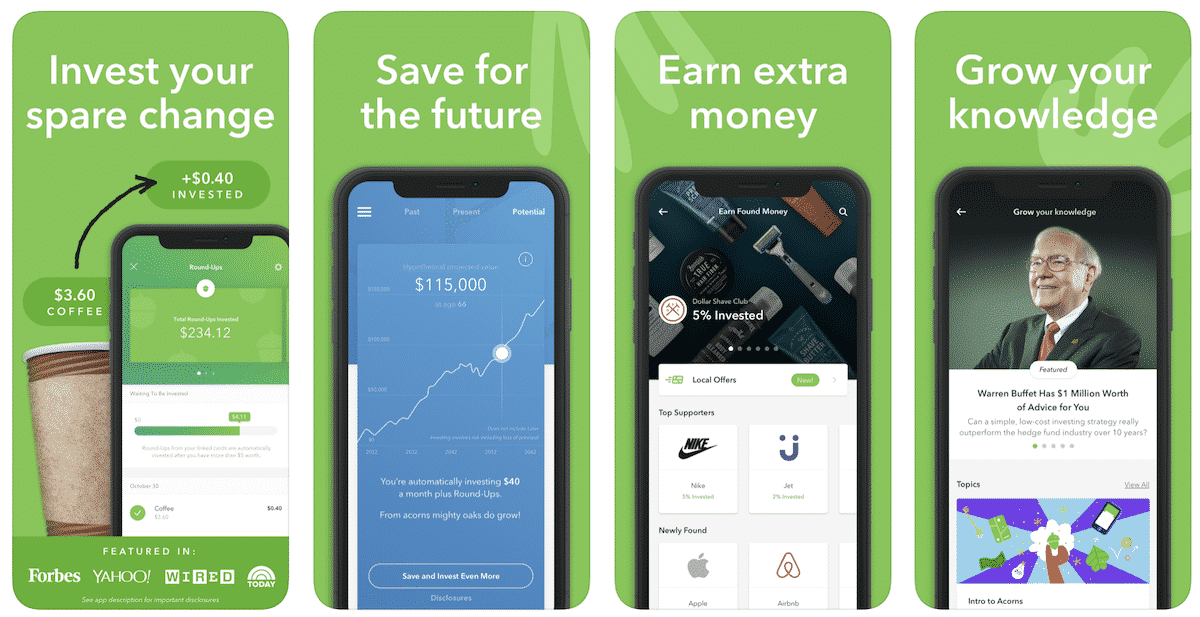 Acorns is not directly a budgeting app but serves as a super helpful savings tool. According to a recent article in Forbes, it is one of the best round-up apps for saving money. The mobile app was launched in 2014 to help you invest your spare change: "With five million users, Acorns has expanded beyond micro-investing and now has five products."
Not only can you invest your spare change and put it to work, but you also can save for retirement and spend smarter while investing for your future. If you wanted to try out Acorns, they offer new users a $5 sign up bonus.
4. Honeyfi
One of the coolest new budgeting apps is called Honeyfi, made for not only helping one person manage finances, but helps two at the same time. Most married couples have a hard time negotiating spending limits, individual allowances, and other finance rules. In the words of Sam Schultz, Co-Founder of Honeyfi, the free app seeks to solve that problem by helping "couples save more money, pay down more debt, and make better decisions."
Featured in HuffPost, MSN, and Entrepreneur, Schultz explains that the app does "spark a lot of communication IRL" and that it also allows "users to decide how much to share with their partner for each account (balances and/or transactions)." If you're a couple looking to manage not one, but two different budgets, Honeyfi is a great option.
5. Mint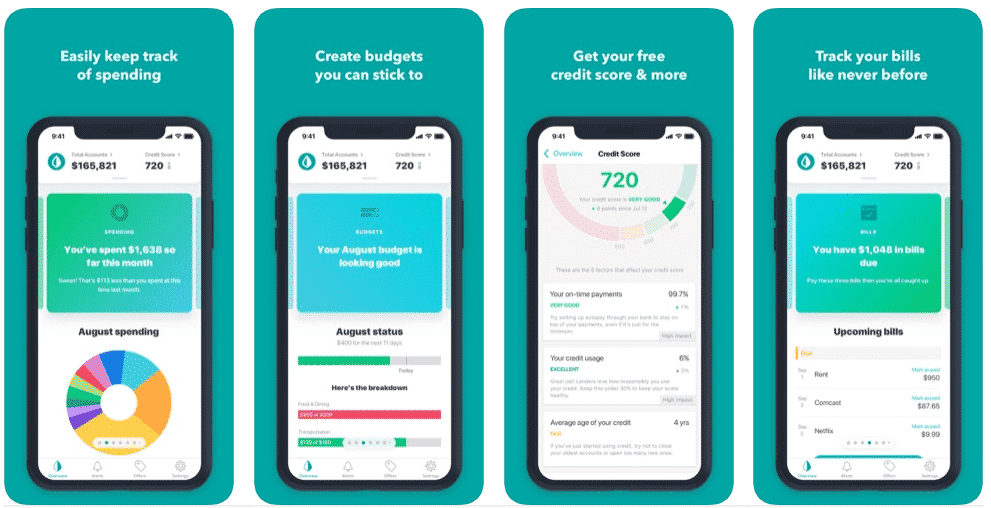 According to Brian Bartold, a licensed insurance professional with VFG Associates in Livonia, MI, the best overall budgeting app is Mint. This app lets you link "everything to the app including your credit cards, bank accounts and any brokerage or IRA accounts you have." Though it might not have the specialty in helping couples like Honeyfi, Mint allows for more in-depth budgeting. Bartold also explains that Mint "also works with TurboTax and QuickBooks, two very popular programs for managing your taxes and bills."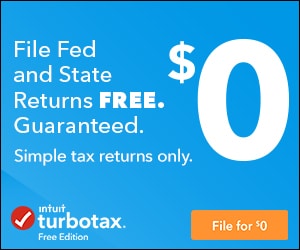 Even though Mint isn't quite as cut and dry as other apps, it does simplify more complicated budgeting issues in a very helpful way. This simplification is possible because the app puts all financial processes in one place. Bartold explains this, saying "you may work with an insurance agent, stock broker, someone in your 401(k) department, all while doing stuff you are doing on your own. All those things are not being managed in one specific area. Using an app that combines everything you're doing can make planning and budgeting simpler." Mint is a great option for those with more money to budget and more financial issues to maneuver. And for more great ways to be savvier with money, here are Fun and Easy Ways to Make Extra Money Today.
6. PocketGuard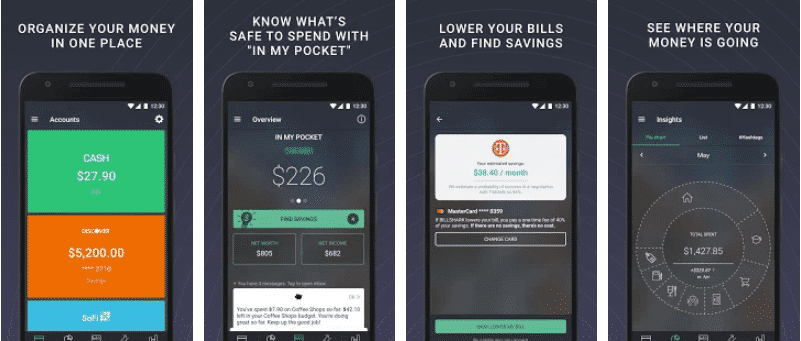 The best part of the PocketGuard app is that it lets users link directly to their bank accounts so that all transactions and balances are current. As opposed to many other budgeting apps, PocketGuard is more focused on spending projections than it is past history. Because of this, the app can let you know how much pocket change you have to spend on any given day or even month. The app is a great alternative to Mint or YNAB if those apps aren't to your liking.
As Richard Quinn pointed out, the best budgeting system available is your own persistence and determination. The purpose of a budgeting app should be to make your savings methods become habitual. Whether it's Mint, PocketGuard, Honeyfi, YNAB, or some other budgeting app, make sure you are learning self-sufficiency and responsible spending. The most efficient budgeting tool should be your habits.
7. Qube Money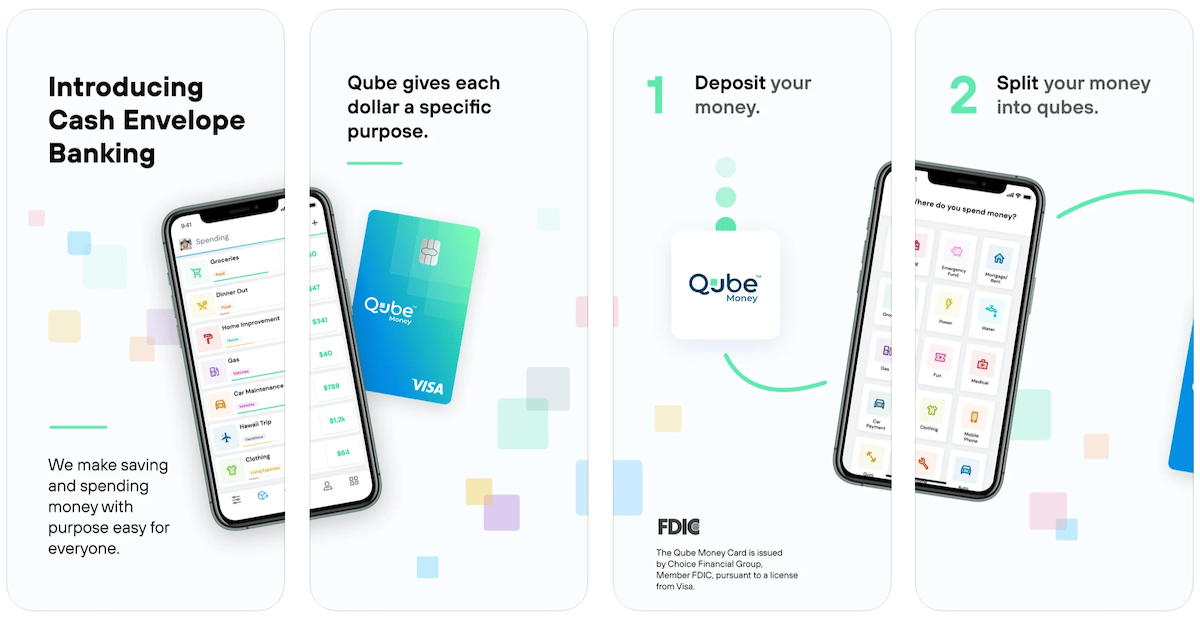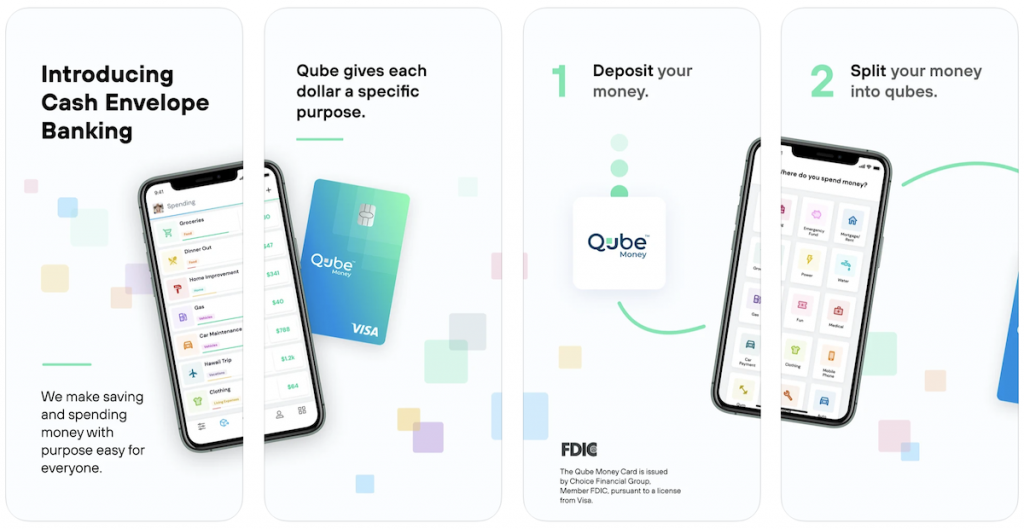 Qube Money offers affordable rates (including a free basic plan for individual users) and a host of useful features, which makes downloading this app a no-brainer.
Qube Money has several unique features, making it one of the most efficient apps to track expenses. For one, the platform allows several people to connect to the same account. This comes in handy for couples and families looking to improve their spending and saving habits. Couples who struggle with mismatched financial priorities, secret spending, impulse buying, and credit card debt are all too familiar with the rift money can create.
Budgeting doesn't have to be complicated or unpleasant with this new budgeting app.
Read our full Qube Money review here.
8. Spreadsheets
Whether it's Google Sheets or Excel, nothing can beat the classic spreadsheet. True, it may not come with all the bells and whistles that you would expect in a finance tool, but it works well.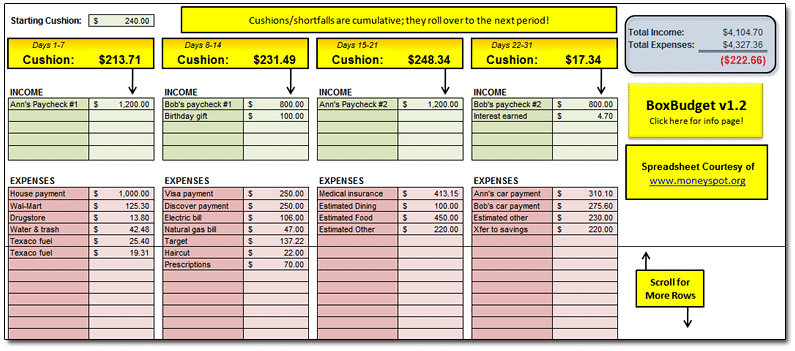 One of the obvious plus-points of using a spreadsheet is users have complete control over how they can track data. Plus, it is a safer option since you don't have to integrate your financial accounts online.
Need help setting up your spreadsheet? Tiller Money automatically imports daily spending, account balances, and transactions into Google Sheets and Microsoft Excel. You can customize the spreadsheet to your liking or they also have free budget templates you can use. Tiller Money keeps you up-to-date on your spending with daily account activity emails.
Tiller Money costs $79 a year. Try it out at no cost with a free 30-day trial.
The Bottom Line
That's the list for the best budgeting apps. Take this newfound focus on your finances and channel it into using the best ways to spend less money we've found so you can save more money, period.
Our Pick

Rocket Money
Navigating your finances can be challenging. Why tackle it solo? A staggering 80% of individuals have discovered savings by utilizing Rocket Money to identify and eliminate unnecessary subscriptions. More than just subscription management, Rocket Money equips you with the tools to maximize savings, minimize spending, gain a comprehensive view of your finances, and reclaim mastery over your financial well-being.
Start Saving Now
Read Review