Investing in stocks can be a great way to begin your investment portfolio, or even add to it for a little diversification. There are many fees associated with purchasing and selling stocks, and in some cases, it can take years of learning about them to truly get a sense of what they are. At the same time, getting stocks for free can help decrease your investment overhead and potentially even propel your earnings forward.
Earning free stocks can also help you increase your net worth. In some cases, you may be able to trade the stocks you get for free for other stocks you find more valuable. It all depends on which platform you choose and what types of stocks you get for free. Knowing which one can help you the best, however, can be a difficult decision. That's why we've put together this guide.
Our list of free stocks includes several platforms that reward you for signing up. You may get a few stocks or you may be eligible to earn more than 10. Before you sign up, however, it's essential to know what guidelines you'll need to abide by to get your free stocks. Depending on your goals, you may find some aren't worth the trouble. At the same time, you could get free stocks that begin a rewarding and lucrative experience.
Are you ready to see what free stocks you can get? Let's get started.
How to Get Free Stocks
Many companies offer free stocks in exchange for creating an account on their platform. In some cases, this may be enough to earn free stocks. However, other companies require you to complete further steps to gain free stocks, which may be pre-determined or decided on by chance.
Earning free stocks can be a great way for beginners to get into the stock market without having to worry about choosing "the right stock." A few of the companies listed below will require you to deposit a certain amount to earn one or more free stocks. These deposits should fit into most budgets without breaking the bank. At the same time, you should consider whether the amount you deposit makes it worth the exchange.
If you're looking to make the most of these opportunities, you can also sign up for accounts with multiple companies. This can help you take advantage of multiple offers at once. On the other hand, you'll have to keep track of multiple investments, though this could be a good way to add diversity to your investment strategy.
No matter how you choose to invest, be sure to check the fine print. Promotions come and go, while new ones may pop up as well. After all, knowing what you're investing in and what terms you're agreeing to are part and parcel of an investment opportunity.
Where to Get Free Stocks
Here are the top platforms willing to reward you with free stock. As you look through the list, write down which ones you want to pursue. Remember, you can potentially maximize your returns by investing in different stocks on several platforms.
1. Robinhood – Between $5 and $225

Robinhood is well known for its commission-free trades and a wide variety of investment options to choose from.
You can invest in stocks, ETFs, options, and cryptocurrency with Robinhood. Bitcoin and Ethereum are popular investment options for cryptocurrency but you can also invest in fractional shares if you prefer.
How to earn free stocks with Robinhood:
To earn free stocks with Robinhood, simply sign up for an account. There are no fees or minimum deposits required. You'll need to open the account within 24 hours of signing up. Once your account is approved, you'll get a free share of stock ranging in value from $5.00 to $225.
Robinhood carries a strong reputation as one of the more beginner-friendly platforms. The simplistic interface may not offer experienced investors the same benefits, but it's definitely a good place to start if you don't have a lot of money to invest as well.
Other platforms offer more options when it comes to cryptocurrency, but Robinhood does offer cash management services as well. These services can help you earn interest on your money and even pay your bills.
With much to gain from opening a Robinhood account, we recommend taking it for a test drive. You can invest in stocks for as little as $1 if you're not happy with the ones you got for free. The platform allows you to buy and sell stocks directly.
Plus, you can use the free "Investing basics" training Robinhood offers to begin your stock investment journey. If you only sign up for one account to earn free stock, Robinhood earns our approval.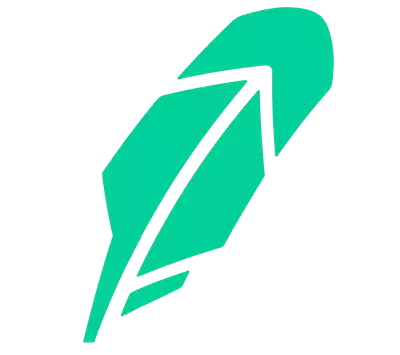 Robinhood
Robinhood has commission-free investing for stocks, options, ETFs, crypto, and tools to help shape your financial future. Sign up and get your first stock worth between $5 and $200, free.
View Free Stock Offer
Robinhood Review
2. Webull – Up to $30,000 Worth of Free Stocks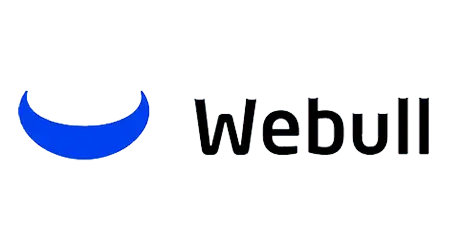 With both a desktop version and a mobile app, Webull lets you bring your investments anywhere.
You can invest in options, ETFs, cryptocurrency, and stocks. Plus, there are no minimum balances required and your account is free.
How to earn free stocks with Webull:
Sign up to earn two free stocks of varying values. When you fund your account with any balance, you'll have a chance to earn anywhere from 4-10 additional stocks, for a combined total of stocks worth up to $30,000.
Like Robinhood, Webull offers investors the opportunity to purchase both fractional and full shares. With extended trading hours and 24/7 online support, you can always contact Webull customer service if you run into problems.
While Webull does offer several tools, reports, and analysis on various investments for beginners, experienced investors can also benefit from the platform as well.
In addition, Webull puts on several promotions that allow you to earn free stock for participating. These extend beyond the sign-up bonus, so you may potentially earn more in free stock than you get initially.
Webull allows you to purchase stocks and ETFs for as little as $5, so it's a great alternative to Robinhood if you're still looking for the right fit.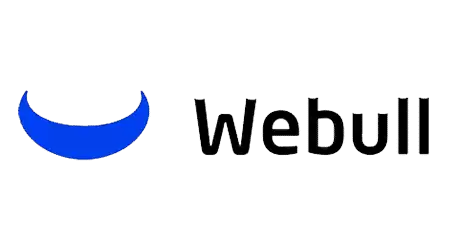 Webull
Expand your stock portfolio & own fractional shares of your favorite companies at a $5 min. Pay $0 in commission & management fees when you trade fractional shares with Webull.
View Free Stock Offer
3. Acorns – $10 Bonus

Acorns knows that investing can be difficult sometimes. After all, how much should you invest, how often, and in what stocks can be several of the questions that plague beginner investors especially.
Acorns allows you to invest by rounding up your purchases and automatically investing them.
How to earn free stocks with Acorns:
Sign up for a free account and earn $10 after you make your first investment.
Though Acorns doesn't technically reward you with free stocks, you can easily use the $10 bonus to begin your investment journey. However, rather than investing in individual stocks, Acorns makes you choose from professional portfolios. You can contribute to these portfolios manually or set up an automatic recurring contribution as well.
Unfortunately, there is a small subscription fee ($3 per month) associated with your Acorns investment account. At the same time, you can also take advantage of Acorns Early to save and invest for your children, or the Acorns Spend checking account to keep your banking in one place.
However, unless you're drawn in by the automatic investing component, we think you're better off avoiding any account fees by investing in other opportunities.
Get $10 Welcome Bonus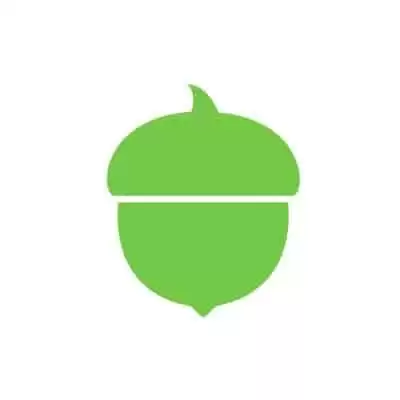 Acorns
Your guide to financial wellness
Help you invest, save and spend smarter starting at just $3 per month
Invest without even knowing it just by rounding up your purchases
Let your money make you money
View Free Stock Offer
4. Moomoo – Up to $30,000 in Free Stocks

Moomoo offers free trades, courses, and tutorials for investors looking to get into the stock market.
With fully extended trading hours and plenty of data and research tools to add to your knowledge, Moomoo serves both new and professional traders alike.
How to earn free stocks with Moomoo:
Sign up for a new Moomoo account to earn up to 15 free stocks worth up to $30,000. You'll get more free shares as you fund your account.
You won't pay any commissions on stock and ETF trades with Moomoo. There are over 9,000 OTC stocks to choose from, giving you plenty of opportunity to see what's out there. Savvy investors may want to add Moomoo to their portfolio as a bit of a wild card.
However, you will have to pay for upgrades such as advanced charting tools and customizable stock screeners.

Moomoo
Moomoo offers zero-commission trading for stock, ETFs, and options on an advanced trading platform with robust research and analytical tools. New users can get up to 15 free stocks worth up to $30,000.
View Free Stock Offer
5. Public – Up to $300

Similar to Robinhood, Public offers investors commission-free trading on fractional and full shares, as well as alternative investments like fine art, collectibles, and NFTs.
You can even invest in over 25 cryptocurrency tokens as well. There's no minimum deposit or balance required.
How to earn free stocks with Public:
As long as you're 18 years of age, you can open an account with Public. As long as you make an initial deposit to fund your new account, you can earn stock worth up to $300. You can also earn stock by referring friends as well.
Public sports an active community within a user-friendly platform. With Public, you can follow other investors to see what they're investing in, share your insights, and connect with new people. Public even allows you to participate in group chats, where you might speak to an executive of a publicly traded company.
If you're looking to learn more about investing, including connecting with others to share knowledge, give Public a try. You can also take advantage of Public's "themes," which group together companies that have a commonality.
These are ideal for novice investors who don't want to pick random stocks but stick to what they know instead. With so many possibilities at play and a community to lean on, Public certainly makes it worth your while to earn free stock.

Public
Invest in stocks. Learn from others. Public lets you invest in stocks with any amount of money and see what others invest in. Public.com is a fusion of investing and social media, all with $0 commissions.
View Free Stock Offer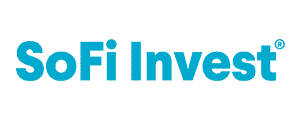 Invest in fractional shares and margin trading with SoFi Invest.
You can also choose from several other investment opportunities that suit your needs. Trades are always free with SoFi Invest.
How to earn free stocks with SoFi Invest:
Open a new SoFi Invest account to get a chance at earning a $10-$1,000 bonus.
Investors looking for a platform that allows you to choose a wide variety of investment options should look into SoFi Invest.
This platform offers a straightforward approach, though it may lack the learning tools other platforms supply. You can invest with as little as $5, so it might be one of many platforms you leverage for a diversified stock portfolio.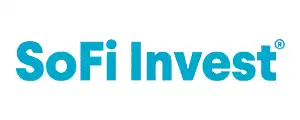 SoFi Invest
Become an investor— without commission fees
Make your first trade or your next trade with active investing
Learn the market as you do-it-yourself buying hot IPOs or cryptocurrencies
View Free Stock Offer
7. Stash – $5 Bonus
Please note that Stash has additional fees such as the monthly subscription fee described below.

Invest in ETF index funds and stocks through this micro-investing platform. Stash allows you to purchase fractional shares as well as earn stocks by opening a Stash checking account.
How to earn stock back:
Open a Stash account and sign up for a monthly plan that fits your budget and needs. You'll pay either $3 or $9 per month, depending on which account you choose. Once you link your bank account and fund your new Stash account with $5, you'll get $5 in return.
Stash also offers the Stash "Stock-Back" rewards program1. When you use your Stash Stock-Back Card2 at any one of the many participating retailers, you can earn a fractional share of the company you spent money with. If the company isn't listed within the directory, your purchase will go towards a diversified index fund instead.
Stash allows you to use your bonus to purchase fractional shares once you earn it. At the same time, you may find free accounts on other platforms more lucrative without the added expense. This is especially true for beginners who want to get into the stock market but don't want to spend too much up-front doing so.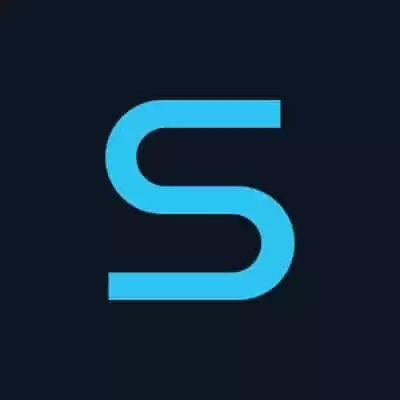 Stash
Stash is one of the best investing apps for beginners, with a ton of options, a low price point, and personalized guidance.
Visit Stash
Paid non-client endorsement. See Apple App Store and Google Play reviews. View important disclosures
Nothing in this material should be construed as an offer, recommendation, or solicitation to buy or sell any security. All investments are subject to risk and may lose value.
1 All rewards earned through use of the Stash Stock-Back® Debit Mastercard® will be fulfilled by Stash Investments LLC and are subject to Terms and Conditions. You will bear the standard fees and expenses reflected in the pricing of the investments that you earn, plus fees for various ancillary services charged by Stash. In order to earn stock in the program, the Stash Stock-Back® Debit Mastercard must be used to make a qualifying purchase. Stock rewards that are paid to participating customers via the Stash Stock Back program, are Not FDIC Insured, Not Bank Guaranteed, and May Lose Value.2 Stash Banking services provided by Stride Bank, N.A., Member FDIC. The Stash Stock-Back® Debit Mastercard® is issued by Stride Bank pursuant to license from Mastercard International. Mastercard and the circles design are registered trademarks of Mastercard International Incorporated. Any earned stock rewards will be held in your Stash Invest account. Investment products and services provided by Stash Investments LLC and are Not FDIC Insured, Not Bank Guaranteed, and May Lose Value.
8. Tornado – Up to $1,000
Allocating your portfolio with a single click is possible with Tornado. This platform allows you to invest in fractional shares to grow your wealth. You can also use the simulated trading application to see how your investments may grow over time.
How to earn free stocks with Tornado:
Create an account and Tornado will choose your bonus at random. You can earn free stock worth anywhere from $8 to $1,000. As long as you place a trade within two months, you'll earn a bonus. However, you will need to keep the bonus within your account for 12 months before you can withdraw it.
Tornado also offers the Learn and Earn program. Complete lessons about investing tailored to your experience level to earn up to $50. You can use this money to invest further in fractional shares to increase your rewards. You can also earn additional rewards by referring friends and family.
Since your account is free and you can earn at least $8 in stock, we'd say Tornado is a good platform to have on your list. You'll be able to see insights from other investors and connect with them as well. Plus, there are no monthly subscription fees. All you have to do is keep your account open for a year and see where it takes you.
FAQs
How can I get free stocks?
Robinhood, Webull, Acorns, Stash, and Moomoo offer free stocks for signing up and creating an account. Some like Robinhood don't require a minimum balance, while others like Stash require a $5 minimum deposit to get started. 
How long does it take to get free stocks? 
Earning free stocks can be practically instant after you sign up for an account or you may have to wait a specified amount of time to receive them. It all depends on what platform you choose and what stipulations they establish. 
Can I sell any free stock I get? 
Generally speaking, you can sell the free stock you earn. Certain platforms will require that you hold the stocks for a specific amount of time, but this isn't always the case. Check the fine print of the platform you sign up for to see what their terms are. 
Do I have to pay taxes on the free stocks I earn? 
Yes, you have to pay taxes on your free stocks as long as you make a profit from selling them. If you hold onto them and they didn't make any dividends, you're not required to pay taxes on them. If you're unsure about whether or not your free stocks require tax payments, consult with a licensed accountant. 
Earn Free Stocks Today
Getting rewarded with free stocks can really help you jumpstart your investment experience. There are plenty of opportunities to earn free stocks, as you can see from the list above. We hope this article has helped show you what you can earn just by signing up and funding your account.
Though you may not receive a stock that will make you an instant millionaire, even the largest fortunes started with a small sum. Develop your investments as you learn more about stocks and you could potentially turn those free stocks into investments that pay rewarding dividends. Take the first step towards growing your financial wealth with free stocks. You never know where the journey will take you.
Want to Get Free Stocks?
| Bank/institution | MMG Rating | Price | Learn More |
| --- | --- | --- | --- |
| | | | |
| | | | |
| | | | |