Personal loans are the best alternative for all those who are looking for a cash loan with the minimum requirements.
They are invented to be approved easily and quickly, which prevents you from waiting for a long time. In the United States, you can get personal loans relatively easily. Although banks are still the best-known option, there are various ways of borrowing money that are safer and more approachable to people who don't have the requirements that banks ask for.
Most of these loans have flexible services and payment plans that are tailored to each person. When a person does not have a credit history, the personal loan is a good opportunity to start it. In this article, you will learn about the best personal loans for those with bad credit.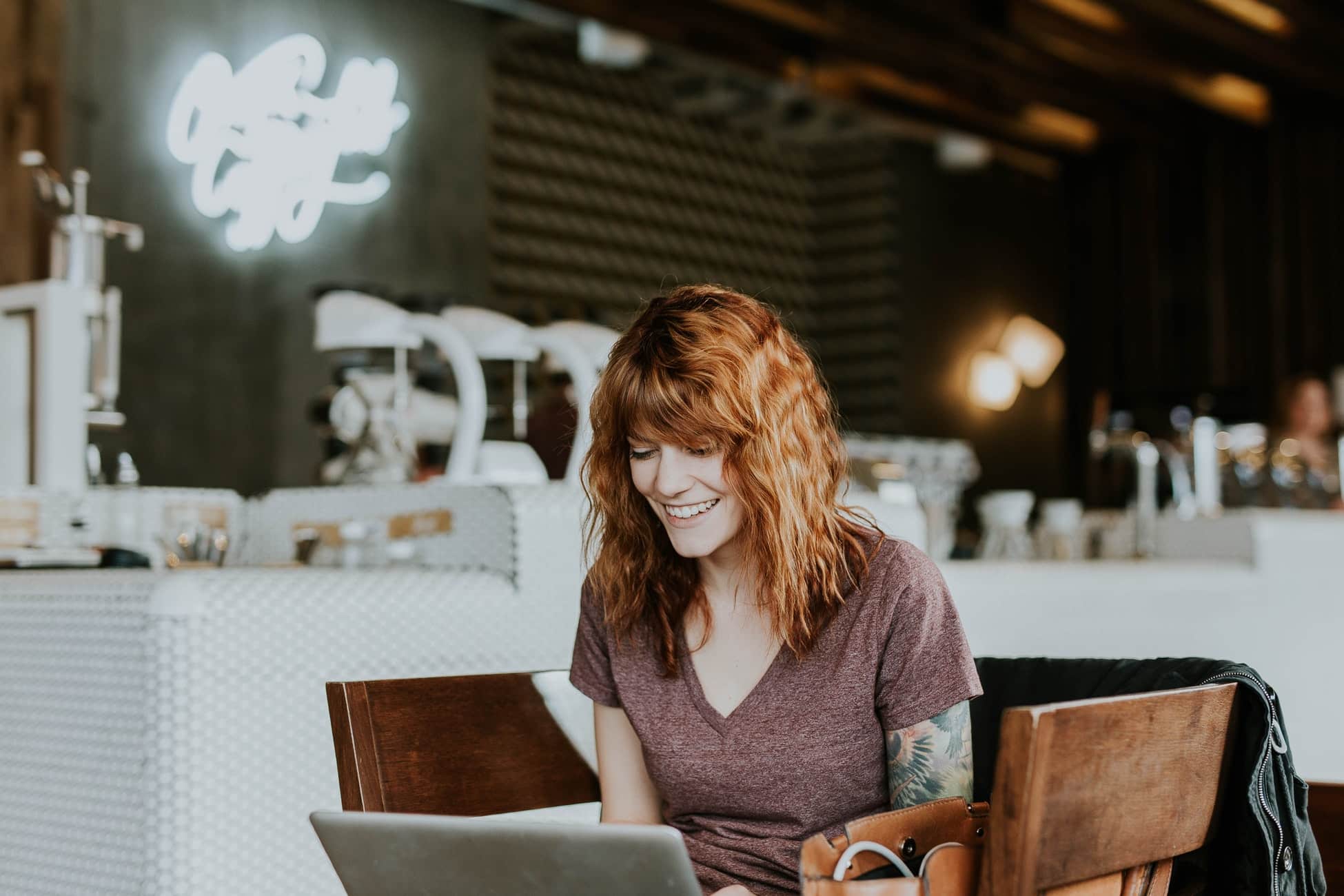 Best Bad Credit Loans for 2022
Below, you can see the list of best personal loans for those with bad credit.
| LENDER | BEST FOR: | MIN. CREDIT SCORE | EST. APR | MIN. LOAN AMOUNT | MAX. LOAN AMOUNT |
| --- | --- | --- | --- | --- | --- |
| 1. Bad Credit Loans | Poor credit scores | Not specified | 5.99%–35.99% | Not specified | $10,000 |
| 2. Upstart | Limited credit history | 600 | 8.69%–35.99% | $1,000 | $50,000 |
| 3. OneMain Financial | Secured loans | Not specified | 18.00%–35.99% | $1,500 | $20,000 |
| 4. TD Bank | Low rate caps | Not specified | 6.99%-21.9% | $2,000 | $50,000 |
| 5. Avant | Range of repayment options | 580* | 9.95%–35.99% | $2,000 | $35,000 |
| 6.LendingPoint | Small loans | 585 | 9.99%–35.99% | $2,000 | $25,000 |
| 7. Upgrade | Fast funding | 620 | 7.99%–35.97% (with autopay) | $1,000 | $35,000 |
| 8.LendingClub | Online experience | 600 | 8.05%–35.89% | $1,000 | $40,000 |
Want more options? Here are other lenders that you can consider if you have credit under 600.
CashAdvance
CashAdvance.com offers quick loans such as fast cash loans and payday loans. The site works online only and it provides ethical & honest dealing with applicants. Their mission has never been to induce applicants to obtain a loan they do not want, but to help them find the best short-term loan options in times of financial need. To apply for an advance loan or payday loan with CashAdvance, fill out a simple online form and your inquiry will be sent to a wide network of lenders. 100% security is guaranteed.
They use the most advanced data encryption technology required by law. They protect your data and privacy vigorously. They are certified by two independent services to ensure that your personal information is safe at all times. Through its secure technology, you will find a lender in your network who is willing to work with you based on the information you send.
Each lender in your network has made the approval process fast and easy, usually without complicated documentation, and a loan contract that you can review and sign online. Once you find a provider ready to work with you, you will receive an approval in a matter of minutes. If you get an approval, but you do not like the terms provided or the amount offered, you can cancel the application. You are not obligated to accept the loan, nor will there be any type of payment. If you accept these terms, the associated lender will deposit the amount of money electronically in your bank account as soon as the next day.
The amount they grant ranges from $100 to $1,000. The deadline to pay is 2 to 4 weeks. (The exact amounts and terms to pay to vary according to the programs and your state of residence).
The lenders associated with CashAdvance grant quick loans online in the following states: Alaska, Alabama, Colorado California, Delaware, Florida, Illinois, Idaho, Hawaii, Iowa, Indiana, Kansas, Kentucky, Louisiana, Michigan, Minnesota, Missouri, Mississippi, Montana , Nevada, Nebraska, New Mexico, New Hampshire, North Dakota, Ohio, Oregon, Oklahoma, South Carolina, Rhode Island, Texas, Tennessee, Utah, Virginia, Washington, Wyoming and Wisconsin.
Click here for a full review on CashAdvance.com.
CashNetUSA
CashNetUSA is a direct lender in each of the states it serves, except Texas and Ohio. In other words, in these two states, they use third parties to lend. They grant loans only online and provide them quickly and easily. An application takes only a few minutes and receives an instant decision about its acceptance. Once you sign the loan agreement, you can have your funds as early as the next business day.
CashNetUSA is a reputable online lender with a state license that has served more than 3 million customers. This company stands out by providing an unsurpassed level of customer service, 100% security and a brand in which consumers can trust.
They offer fast loans (advance or payday) only online in several states, including California, Florida, Michigan, Alabama, Alaska, Hawaii, Illinois, Louisiana, Maine, Minnesota, Nevada, North Dakota, Ohio, Oklahoma, Oregon, Rhode Island, Texas, Washington, and Wyoming.
They grant between $100 to $1,000 dollars, to in between 15 to 30 days (according to state). If an online payday loan is not available in your state, they may be able to loan you a product that suits your needs, such as a longer-term loan or a flexible line of credit.
iCashLoans
They provide $100 to $1,000 with an expiration date to repay between 2 to 4 weeks, subject to the laws of your state. If you are approved and do not like any of the terms offered, you just have to cancel the application and there is no charge or obligation.
ICashLoans has been a trusted resource for many years for short-term loans. They work with a large network of lenders in the USA. Once you complete and submit a short online application, you will be connected to several lenders in this network. These compete with each other to lend you money with the best possible offers. They will review your request.
They provide total security in the application and approval process. Your information is rigorously protected. They use the most modern data encryption technology mandated by law.
They only operate over the Internet. If you live in any of the 36 states in which you operate, you have the option to fill out an online form and it takes less than 10 minutes to complete. They have simplified the application process so you can receive your funds within 24 hours or less once approved.
They operate granting money loans urgently in the following states of the USA: Alaska, Alabama, California, Colorado, Delaware, Florida, Illinois, Idaho, Hawaii, Iowa, Indiana, Kansas, Kentucky, Louisiana, Michigan, Minnesota, Missouri, Mississippi, Montana , Nevada, Nebraska, New Mexico, New Hampshire, North Dakota, Ohio, Oregon, Oklahoma, South Carolina, Rhode Island, Tennessee, Texas, Utah, Virginia, Wyoming, Wisconsin and Washington. Check below the requirements, documentation, and advantages of requesting and receiving a quick loan online with iCashLoans.
How Do You Get a Personal Loan?
After choosing a financial institution, it will be necessary to follow the corresponding steps to process the loan application. Some companies carry out online applications, while in others it is necessary to go in person to the nearest branch.
Personal loans can be used for anything from an emergency to business investment. For example, if you want to change your old, worn-out motorcycle helmet to a new, awesome motorcycle helmet, you can use a personal loan.
Summary
As explained at the beginning, the entities listed above make fast online loans from $100 to $1,000 dollars, with a term to pay between 2 to 4 weeks, subject to the state where you reside. With that type of lender, you do not have to have a super good credit history, however, you are asking at least to have a credit score of 580 up. Another option except a personal loan is to choose the best credit card and use it to buy the things you need.
Remember! Requesting and getting the money you need is that easy, however, when it comes to borrowing money you must always do it responsibly!
Keep in mind that quick personal loans, such as payday loans, carry a higher interest rate than conventional personal loans. This is because they are considered risky loans since they are adjudicated without taking into account the credit history of the applicant.
Best Cash Advance Apps
Pros:

App Store: 4.8 – 51K reviews

Pros:

App Store: 4.6 – ‎122.4k reviews
Pros:
App Store: 4.8 – 51K reviews
$150 Welcome Bonus
Pros:
App Store: 4.6 – ‎122.4k reviews