Since 2005, the popularity of work from home online jobs has skyrocketed by 115 percent. It's not hard to see why, either — modern technology means we can perform many types of work from home that was traditionally performed in an office setting.
An estimated three percent of America's workforce now consists of telecommuting employees or people who work from home, according to a survey conducted by FlexJobs.
Regardless, if you've been wondering what it might be like to dip your toes in the work from home waters, there's never been a better time to try with these legitimate online jobs.
Online Jobs For College Students, Moms, Dads and More
Do you want to grab a high paying work from home job and earn money online? Want to find an online job that pays daily? Whatever it is — work from home jobs can lead to a happier more fulfilled life.
Whether you're a stay at home mom, a college student, or merely working part-time, you can leverage even the smallest window of opportunity to earn a liveable wage from home.
Here are some of the legitimate work from home online jobs for you to consider.
30 Legitimate Online Jobs With No Fees
Here are 30 of the best opportunities to consider. Jump to your section:
Online Jobs [for Anyone]

There's no shortage of traditional ways to make money, but you probably already know all about those.
Or you go looking for a job, you jump through all the interview hoops, and then you spend the rest of your days clocking in at 9 and clocking out at 5. Money rich (if you're lucky!) but time poor, you throw something in the microwave when you get home and pass out in front of the latest Netflix show you're trying to catch up on.
Draining, right?
But what if there were other ways for anyone to make money online? Better yet, what if you didn't even have to leave your home? With technology at your fingertips and the world wide web awaiting you, you can do just this with the following online jobs.
1. Blogger
Pay: $1,000.00 – $30,000.00 per month if you can get to 100,000 page views per month
As long as people search for things online, bloggers have a place in the online space to make money. A blog is a "personal" website where you create content based on a subject matter that people will find useful. With your blog, you get full control over what you say and how you make money. It's truly the ultimate online business that you can run entirely by yourself, work on your free time, and grow it over the years. The one thing I recommend is to pick a blog topic you love.
Here are a few actionable tips to create a revenue-rich blog:
Don't already have a blog set up? You can start up in a matter of minutes:
If you want to get started on your blog now, take a look at my free blog starter guide to get your site set up in less than 15 minutes.
2. Drop shipper
Pay: $20.00 – $450.00+ per item sold
A drop shipper is someone who sells things online without ever needing to touch the product. You as the drop shipper "organize" everything and work with a company who will package and label the product and ship it out. The company could be half way around the world! A popular type of product that can be dropped shipped is vitamins and other health products.
With the likes of Shopify and Oberlo there's never been an easier – or better – time to take up drop shipping.
Simply set up your online storefront with Shopify, and then use Oberlo to quickly and easily import the products you want to sell into your store. No hassle. No fuss. It couldn't be easier!
3. Product tester
Pay: $10.00 – $20.00 per hour
A product tester is someone who tests physical products (and digital products sometimes too). You evaluate them and give your feedback. The main purpose of product testers is to get the product into real peoples hands so they can assess the product and help the creator iron out bugs and make the product as good as possible before it goes to market.
You can register yourself as a user tester and pick up projects through these Websites:
4. Provide a service on Fiverr
Pay: $5 – $100+ per gig sold
Fiverr is one of the world's biggest online service marketplaces – with around a million purchases every month. Fiverr is a website where you offer "gigs" in exchange for money. Gigs are jobs people need to be done. A few common gigs are article writing, logo making, video editing, or transcribing a video. It's a very popular marketplace to make money because a ton of people need work done and will outsource that work by going to Fiverr to find someone who can do it for them. Set-up a gig today and you could earn your first sale within 24 hours.
5. Survey taker
Pay: Up to $50 per survey
You can make money online by filling out paid surveys. Many websites offer survey options that make you a few dollars or more per survey filled. It's super easy to do and you get rewarded quickly. You can do it while you're watching TV, eating dinner or anytime you're on your phone or computer.
These are all good resources if you want to make money as a survey taker:
$1.6M+ monthly payout to its members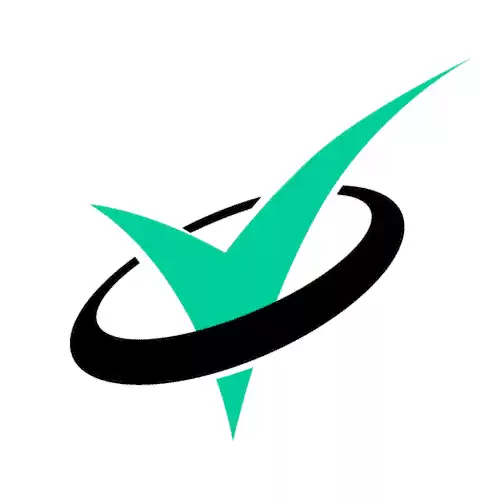 Survey Junkie
Over $55,000 Paid to Survey Junkie members daily
Survey Junkie is one of the highest-paying survey sites available. Complete three or more surveys a day, and you can earn as much as $100 monthly. With $76 Million paid out to date, Survey Junkie is one of the best survey sites available.
Start Earning
Survey Junkie Review
6. Affiliate marketing
Pay: Over $50,000 in affiliate income per year
Affiliate marketing is when you promote a product/service for a commission. It's a great way to make money online because you don't need to create your own product. Affiliate marketing can be a full time online job or you can do it part time, and there are various ways to go about it. One of the most popular ways is to have your own website where you can recommend products/services for a commission.
Here is a resource that will help you to make money out of affiliate marketing programs:
7. Online coach
Pay: $11.37 – $103.50 per hour
If you're an expert in anything, chances are you can help someone by coaching them. There are all sorts of people looking for help and coaching, who want more success, better relationships, and more money. A popular place to coach others and maintain dialogue is through a Facebook group or Instagram. You'll definitely want your own website where people can read and learn more about you and what you offer.
8. Podcaster
Pay: $15.00 – $30.00 per 1,000 listens
Do you just love talking about stuff? Then maybe podcasting is for you. You can create your own show on just about any topic nowadays. There is a niche for everything. And as you gain listeners and followers, you'll become an influencer and can make money by recommending them products and services that will help them.
In this article we walk you through every stage of launching your new podcast show, from planning to publishing:
Online Jobs for College Students

College is an amazing time in a person's life. It is the first real time you are out on your own. You are meeting new friends. Learning new things. Building a foundation for your career and so on.
College is also the perfect time to get started with your first job, part-time or full-time. College schedules can be quite erratic so a normal job can be difficult to maintain. This is especially true in one of the tougher disciplines like engineering or medical.
College is also very expensive so having a source of income is necessary. This is where an online job fits the bill perfectly.
A full-time online job or even weekend job allows you two main things. One, to set your own schedule. Two, make some good money!
Starting your first job is basically your first step towards adulthood. You are the "owner" of your money and you run the show. Our ideas below will revolve around those college students who have an entrepreneurial spirit.
If you have no idea what online jobs for college students are right for you then read below:
9. Freelance writer
Pay: $29.72 per hour on average
If you enjoy writing and are good at it, you will virtually never be out of an online job because writing is an incredibly in-demand skill. Business and websites need fresh content constantly and don't have time to create it themselves. That's where you can be of use! You can find online writing gigs by reaching out to websites offering your writing services or joining a website like Upwork where you can find writing jobs.
10. Social Media management
Pay: $50.00 – $103.00 per hour
Virtually every business has an online presence today and they all need to get popular to attract traffic. The problem is, these people generally have no clue on how to get more traffic through online social media channels. That's where you can help a person or business manage their online presence. All you need to do is reach out to companies who have a poor presence online and tell them how you can help them. You will find an unlimited amount of businesses who need help.
11. Web designer
Pay: Average salary of $42,934 for an entry-level website designer
A web designer is someone who has skills in creating and editing all types of code related to websites. Web designers are in high demand because websites consistently need to be updated, altered, and changed continually. You could become a full time web designer for a company (harder job to get) or set up your own freelance gig by helping edit/fix people's blogs/websites for a fee. I paid $50 for 3 minutes of edit work to a freelance web designer a few years ago to fix a quick problem.
12. Amazon Mechanical Turk
Pay: $6.00 – $10.00 per hour
This odd name is actually a great place to make a little bit of extra money online. You perform really simple tasks for Amazon and get paid for it. The pay is small but the tasks are incredibly simple and easy to perform.
If you are a student looking for a legit online job that you can do and earn money, then Amazon Mechanical Turk (mTurk) is the answer.
13. Product flipper
Pay: $10,000.00+ a year
A product flipper is someone who buys things at a lower price, often at bulk, and then sells it online at a higher price. There are a lot of ways to go about this. But the main thing you need access to is the ability to buy things people want to buy at a very low price. If you can do this, then flipping online is a matter of finding a platform to sell it on. You could even use Craigslist for a free place to sell online too!
In fact, did you know that you can make $13,653.48 (or more) extra a year just by flipping cell phones on a monthly basis? I detail how did it and you'll learn how to make money simply by buying and reselling cell phones for a profit here:
14. Write ebooks for Amazon
Pay: $10,000.00+ a year
Amazon is the king of books online and writing for them is actually easier than you probably think. You can write ebooks on just about anything and upload and be paid when people buy it. You can create full-blown books but it may be better to create simple 20 page books on a subject matter that's important, like investing for example. You could charge a dollar for it and it really adds up if many people buy it.
Learn more about writing eBooks for Amazon here:
15. Data entry
Pay: $17.00 – $25.00 per hour
Companies still need manual data entered into spreadsheets and that's where you can step in and do it online from the comfort of your own home. The pay isn't overly high compared to other online job ideas however it's an easy job to get and doesn't require a lot of skill.
16. Create courses for Udemy
Pay: $1,500.00 – $3,000.00 per month on average for new instructors
Udemy is an online marketplace where they host courses and classes on a ton of different topics, from investing to photography. It's a mature marketplace so you get their infrastructure and existing traffic to work with rather than creating your own. You'll find all sorts of courses on there when you look around. If you feel you can add something that fills in a hole, that could be a great way to earn extra income online.
17. Software and app tester
Pay: $10.00 on average for each completed app test
Testing software and apps are not the first things you think about as a "job" but it is definitely a thing. Companies put out tons of apps and different software that need real users to use them to find any kinks and quirks so they can be improved before it goes to market.
Online Jobs for Teachers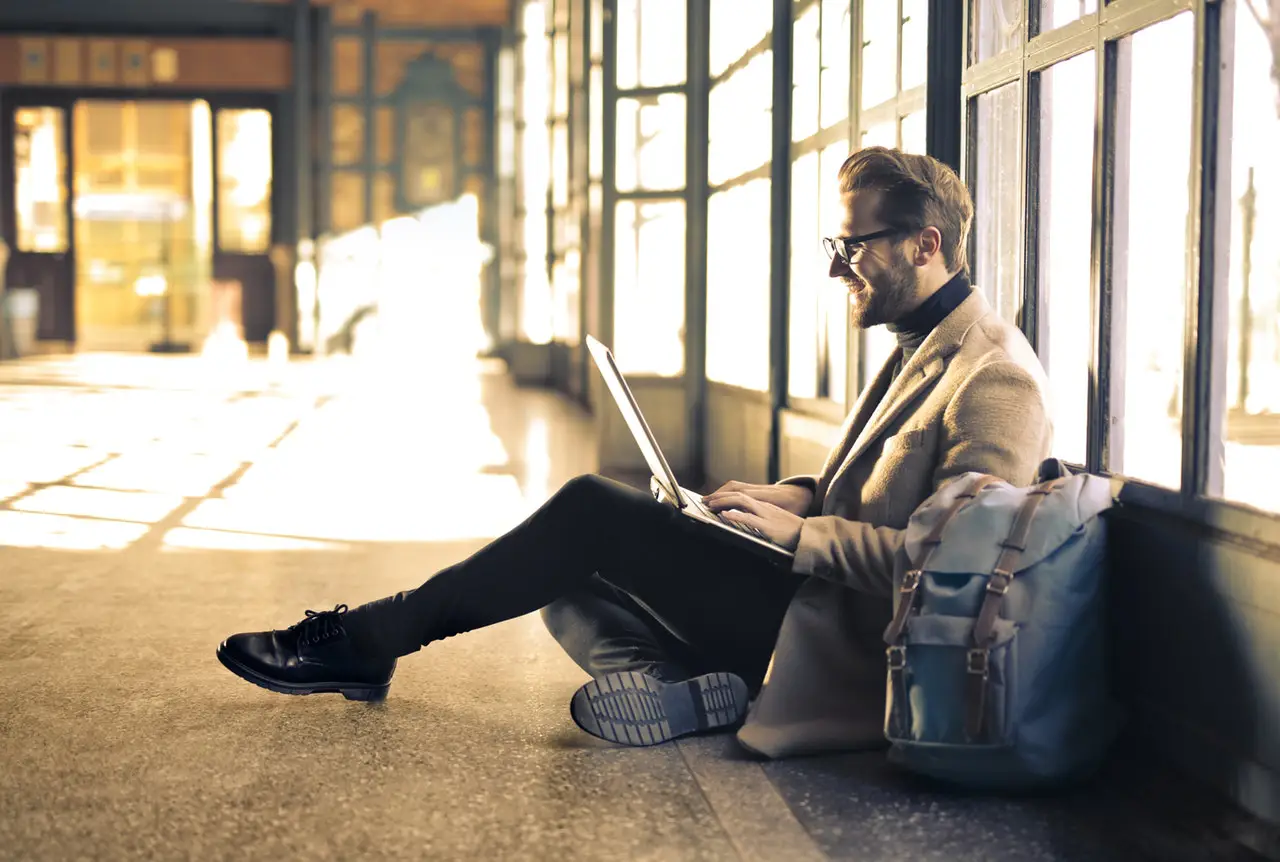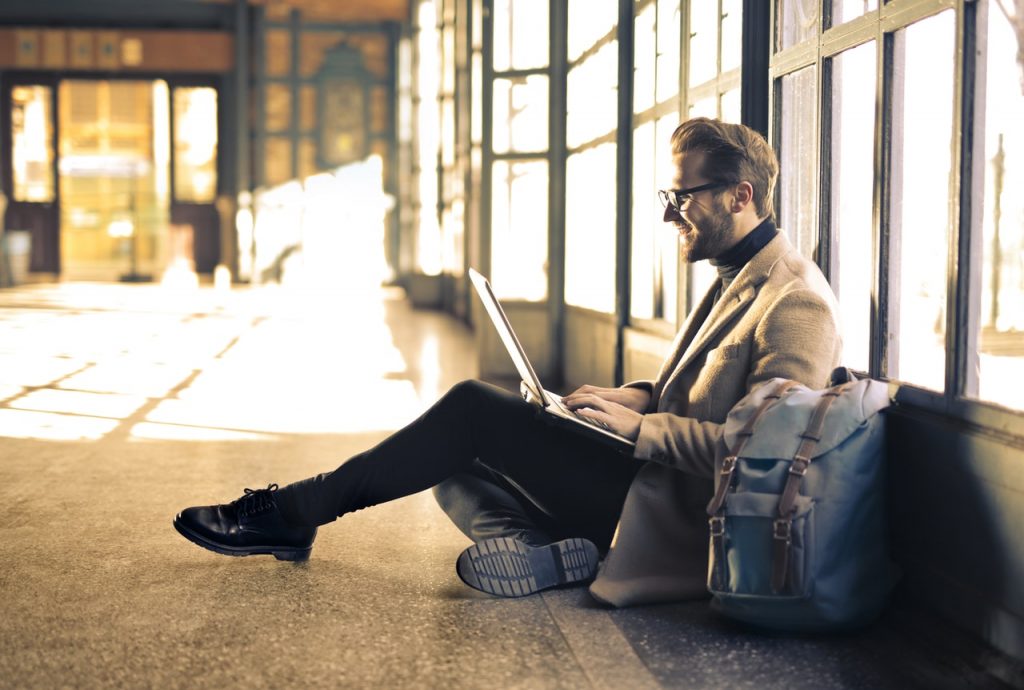 Applying for online jobs for teachers is a great way to earn a living — not to mention accrue meaningful experience if you're an aspiring educator. And who doesn't like imparting knowledge to curious minds? If you're looking to become a tutor, you've got some options: engage in face-to-face tutoring or get involved with virtual tutoring using a platform like Skype.
The BLS indicates tutors (or "self-enrichment education teachers") earn an average of $21.62 per hour. Responsibilities include helping individuals or small groups improve their grades, prepare for exams or improve their understanding of critical subjects. Those who wish to pursue a work from home job as a tutor must have at least graduated from high school. Depending on the employer, you may need a bachelor's degree or certification from an organization like the American Tutoring Association.
18. Tutor online
Pay: $20.00 – $25.00 an hour on average for new instructors
Did you know you can tutor students online? On a website like tutor.com, you can teach typical subjects like math and science to students online. You'll want to sign up and get interviewed to begin teaching.
If are you considering becoming a tutor, be sure to put your heart into every session—a short tutoring session can easily turn into the highlight of your day. Not only can it advance your knowledge but you can also add it to your resume.
Here are a few sites that can help you set-up your online tutoring career:
19. Teach English online
Pay: $15.00 – $22.00 an hour on average for new instructors
One of the best online jobs is to teach English from the comfort of your own home, or anywhere in the world for that matter. Many countries want to learn English as a second language and students are going online to get the 1 on 1 experience. You don't need to go overseas anymore! You can expect to earn $15-$22 an hour working for companies like VIPKid. VIPKid may be the perfect online job for you to make extra cash working from home.
20. Create an online course on Teachable
Pay: Up to $1,000.00 per month
I touched on creating courses earlier but this one is more about creating an online course that you host yourself and fully control, rather than creating an online course to host on someone else's platform (like on Udemy). This way you get more control over how your course looks and feels, how it's delivered, and most importantly, what you want to charge for it. A popular website like Teachable.com is a great place to host your own courses.
21. Teach music online
Pay: Up to $550.00 per week
Love the guitar or piano? Well, you're in luck if you're also into teaching music. Instead of going to someone's house or inviting people to yours, you can teach students how to be a better musician online. The money you make will vary widely depending on what website you sign up on and what skill level you are at. A website you can check out is Preply.
Online Jobs for Moms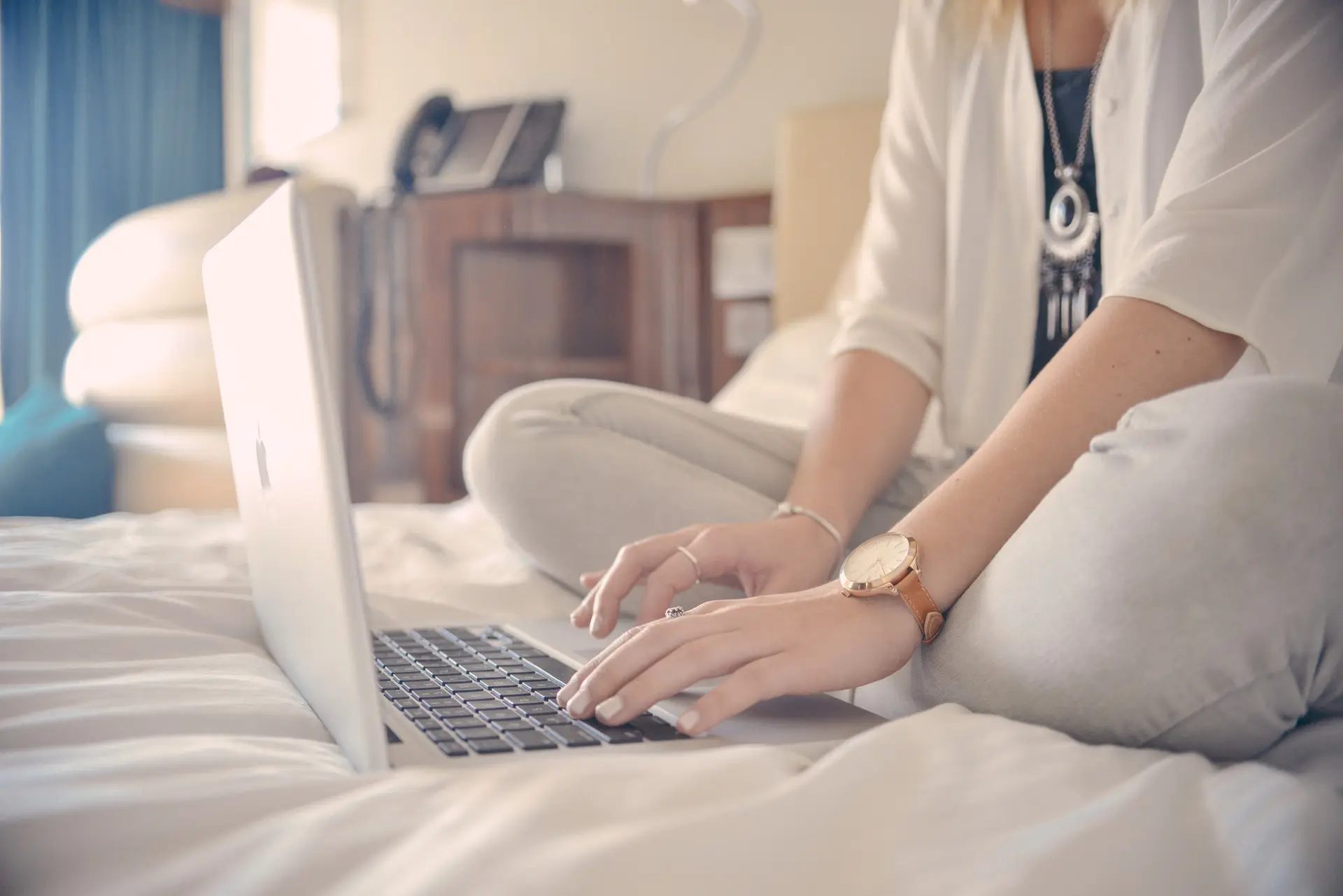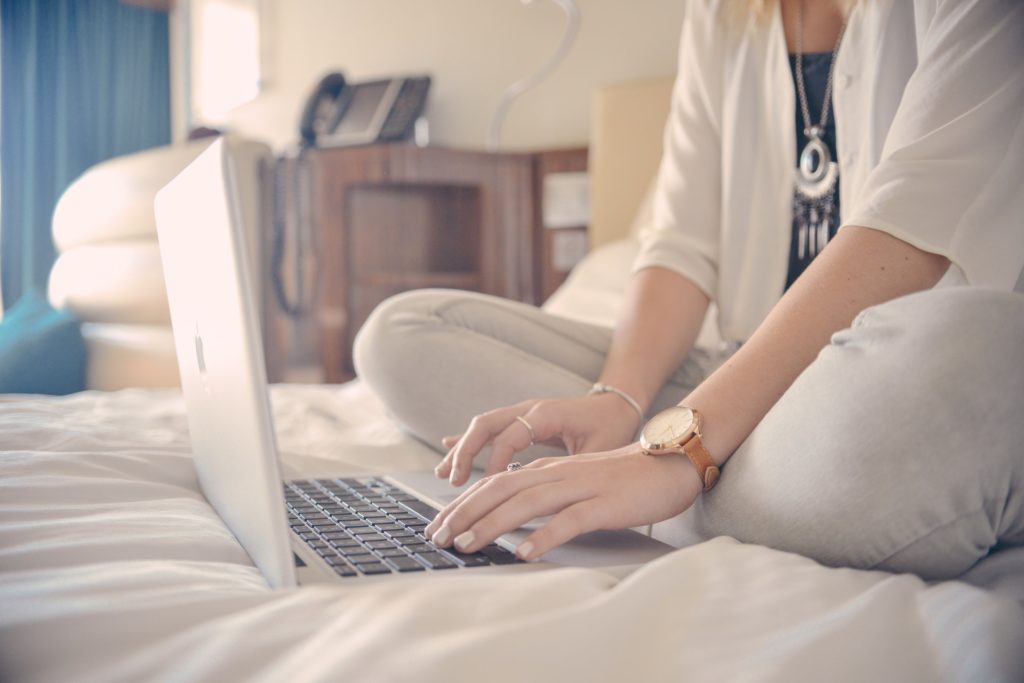 Several organizations in the US and elsewhere are allowing women to choose work hours will foster gender equality in wealth and employment distribution. Internet giant Yahoo! is a great example of work-from-home being adopted by large corporations. The company CEO Marisa Meyer dispensed with the need for its employees to report to the office, wherever possible. Instead, they can now work from home.
As a woman, you too can find ample opportunities to work from home. It offers myriad benefits such as the flexibility to choose work hours and the option to work on crowdsourcing or freelance jobs, when possible. Here we explore the top work-from-home jobs for women.
22. Virtual assistant
Pay: $20.00 – $40.00 per hour on average
A virtual assistant (VA) is someone who helps another person or business online perform various types of tasks. The tasks can be incredibly varied, from writing, proofreading, responding to emails, or managing social media accounts. There are so many industries to work in from being a real estate virtual assistant to working in the beauty industry. Because the scope of the job is so varied, the income potential is varied too. The best way to find virtual assistant jobs is to email businesses to inquire about possible positions and to check the career section of businesses.
You can also pick up projects from sites like Upwork, Fiverr, and Freelancer.
23. Online travel agent
Pay: $40,840 per year on average
A travel agent is someone who helps others plan their travels and holidays. Since this is mainly an online job, you can easily perform a job like this without ever need to get face to face with a client. Search online for travel agencies to find career opportunities. Or take it up a step and become your own travel planner. You can set up your own shop online and become your own self run travel planner.
24. Graphics designer
Pay: $22.07 per hour on average
A graphics designer is someone who creates all sorts of graphics for people and businesses who need imagery for all sorts of business-related needs. To find these jobs, you can respond to ads online and also create your own website to advertise who you are and display your graphic designing skills. An example of something you can create is a logo for a company.
25. Sell on Etsy
Pay: Up to $40,000+ per year
Etsy is a very popular online marketplace most known for their cute arts and crafts people just like you and me can make and sell on it. It's really as simple as it sounds. If you're into making stuff then consider doing just that and selling it on Etsy. Hopefully you'll make stuff that hit well with the buyers and make good profit margins!
26. Tech support
Pay: $18.13 per hour on average
You can help companies provide tech support from the comfort of your own computer. Companies are doing away with offices and buildings and are outsourcing tech support to be done by people online. It's cheaper this way. I recommend finding companies you can work for that fit your tech skills and check their career section for opportunities.
Easy Online Jobs for Teens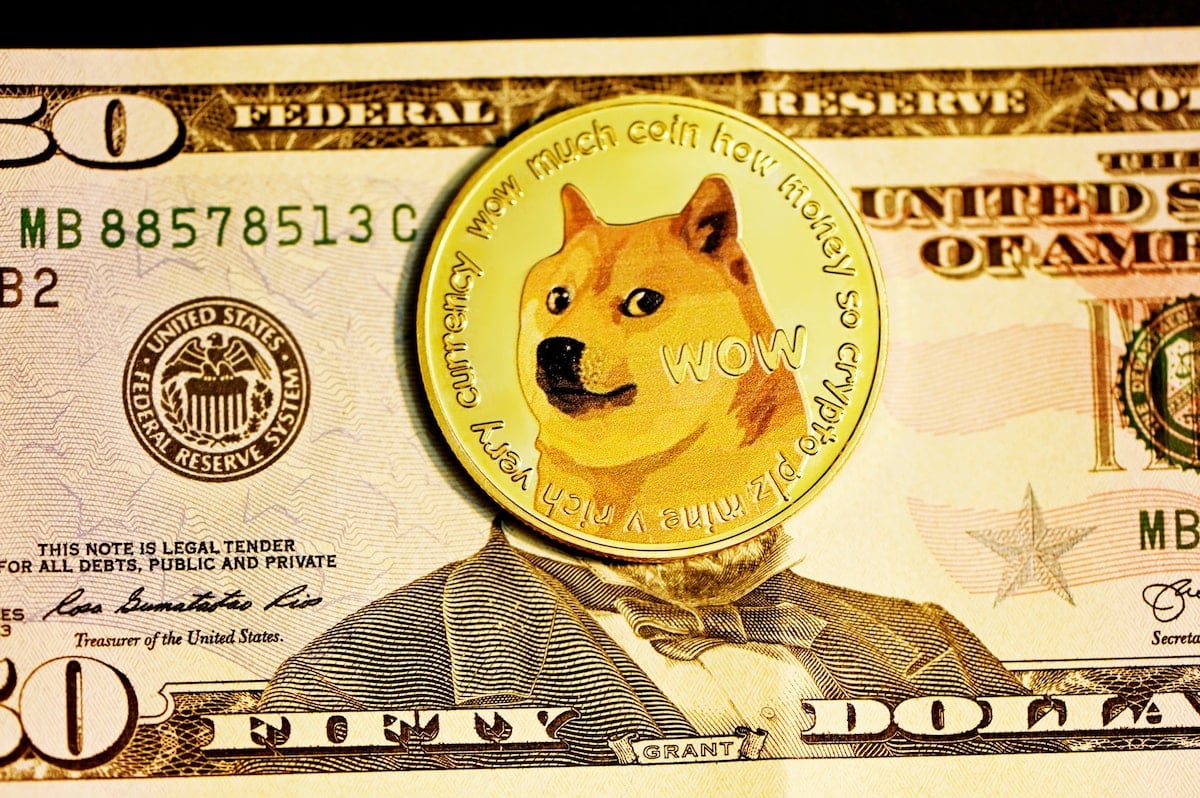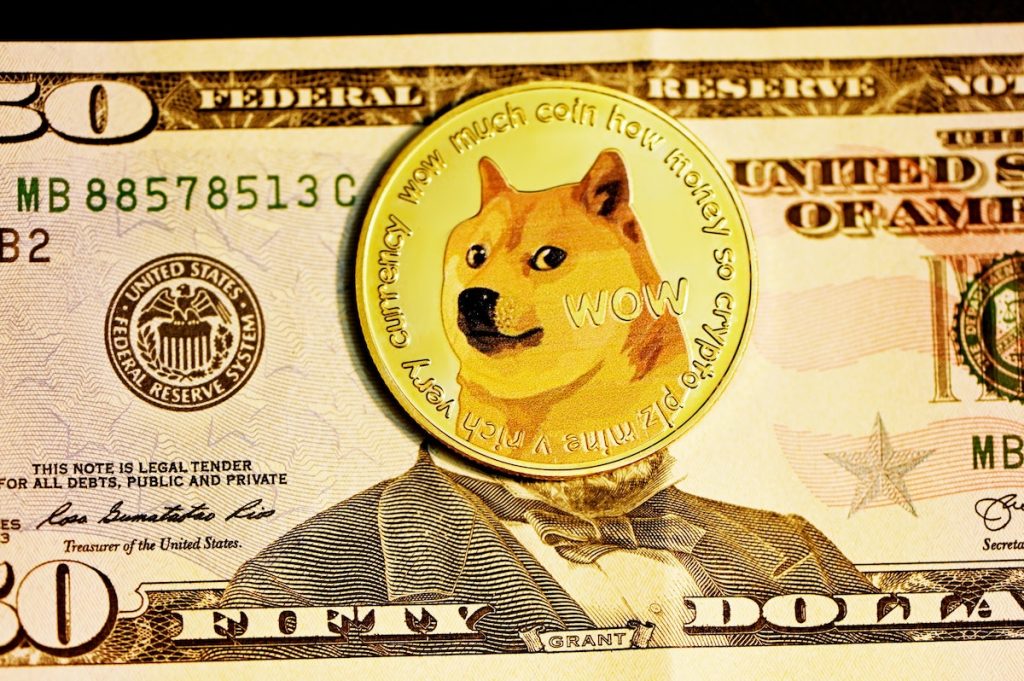 There are a few ways you can make extra cash each and every weekend that you may not have even considered legitimate online jobs for teens.
There's no shortage of traditional ways to make money as a teen, my first job was working part-time as a cashier at a supermarket.
Draining, right?
But what if there were other ways to make a bit of money right now without heading to a supermarket? Better yet, what if you didn't even have to leave your home? With technology at your fingertips and the world wide web awaiting you, you can do just this.
So forget about changing out of your PJ's this weekend, and instead give this list of hobbies that make money from the comfort of your own home a look. There's bound to be more than a few ways you could be making extra cash with an online job that you may not have even thought of.
27. Sell photos online
Pay: $0.25 – $0.45 per image on average
If you're a photographer then consider taking photos to sell on stock websites. You are paid in a number of ways that will depend on the website itself and what you choose. For example, you could be paid on a royalty base where you are paid every time your photo is downloaded or paid a flat fee for a photo you sell.
Here are a few sites where you can sell your photos online:
28. Instagram Influencer
Pay: Up to $10,000 per post (if you get to 1 million followers)
Is there anything cooler than being your own boss on Instagram? Making money with brands and businesses by showing off their stuff? Traveling the world for free in exchange for showing off hotels and cities? That's the life of an Instagram influencer. It's a heavily competitive place to make money but it's the life everyone practically wants. Check out some of these travel Influencers to get an idea of what this type of life is like.
29. YouTube Channel Creator
Pay: Up to $2,000 per every million views
Youtube is the place to be if you love creating videos. A successful Youtube channel is all about creating content that people will engage with and want to see. It could be informational content or just plain entertaining content. As long as people want to watch it, they will click on ads. You can also perform affiliate marketing through your videos where you recommend products/services and also do sponsorships where you mention and talk about business products/services in exchange for money.
In case you are thinking about how to go about it, these resources might help you:
30. Amazon seller
Pay: $1000.00 – $10,000.00 per month
We all know what Amazon is and know they sell just about everything under the sun. Selling on Amazon is a great way to earn extra income online because you have Amazon's incredibly optimized website to build trust and funnel those dollars into your bank account.
Here is a resource that will help you to make money out of becoming an Amazon seller:
Benefits of Work-From-Home Jobs
Various surveys indicate employers save up to $11,000 per employee every year by offering work-from-home jobs.
The money is saved by means of commuting allowance and decreased productivity caused by long travel between home and office.
Work-from-home employees earn an average of $4,000 or more extra income per year from a fixed job. This money is earned as incentives for high performance.
Legitimate Online Jobs at Home Are Not Hard To Find
That's right. Finding an online job is easy and you can start working from home today with just a laptop and a desire to hustle. Get started by figuring out what your hobbies and talents are and find an online job that combines them all.
The bottom line is that online jobs are plentiful, it's all about finding one that works for you. Working online in the modern era is becoming more and more common. If your goal is to escape the rat race and work for yourself, then it's possible with these legitimate online jobs.
Up next:
Want a remote job? Get a FlexJobs membership just for $2.95!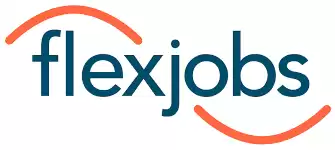 FlexJobs
Get access to vetted remote job listings for just $2.95 for 14 days
Enjoy partner discounts on products

Extensive job search resources & support
Click to Get $2.95 Deal