In today's digital age, a reliable checking account isn't just a convenience—it's a necessity. Beyond the basic functionality, many checking accounts now seamlessly integrate with savings and investment platforms, serving as your financial command center. Whether you're dissatisfied with your current bank or on the hunt for your first checking account, you're in the right spot.
Our meticulously curated guide showcases banks that aren't just passively open for business but actively woo you with their offerings. From zero monthly fees to attractive sign-up bank bonuses, we've got it all covered.
The cherry on top?
We've distilled the essence of each account, highlighting who it's perfect for, ensuring you make an informed decision tailored to your needs.
So, are you geared up to uncover the best checking accounts of 2023? Dive in!
17 Best Checking Accounts of 2023
In no particular order, here are our picks for the best checking account. Make a short list of your favorites to see which banks work best for you.
Paying for unauthorized purchases doesn't happen when you've got Zero Liability Protection from Chase. This service reimburses you for fraudulent purchases as long as you promptly report them. There's no need to enroll in Zero Liability Protection, as it comes standard with the Chase Total Checking account.
Other standard features on this checking account from Chase include the ability to manage your money, from depositing checks to paying bills with the Chase Mobile app. Take advantage of over 15,000 ATMs and nearly 5,000 physical branches you can visit. Chase also offers the chance to send money with Zelle and set up account alerts to notify you of any activity.
If you're looking for how to improve your credit score, you might check out Chase Credit Journey. This feature lets you see your free credit score, which is updated twice a month to reflect your changing balances. You can also use Chase QuickDeposit to deposit checks through the Mobile app. Chase also offers Overdraft Assist and the ability to lock and unlock your debit and credit cards.
Chase charges a $12 monthly fee that you can waive if you complete one of the following for the month:
Deposit $500 or more from a payroll source, government benefits, ACH network, Real Time Payment network, or a third-party service that uses the Visa or MasterCard network.
Have a minimum balance of $1,500 each day
Have an average beginning balance of $5,000 or more across your linked accounts (including investments)
For most checking account holders, it's easy to meet these requirements.
Related: Chase Bank Promotions and Bonus Offers
As more banks move away from physical branches, ATMs are disappearing as well. However, with an Axos Rewards Checking account, you'll have access to over 91,000 ATMs. Plus, any ATM fees you rack up at other machines are automatically reimbursed so you never have to worry about whether or not a machine will charge you.
To open an Axos Rewards Checking account, you'll need at least $50. However, you can earn up to 3.30% APY on balances up to $50,000, though there are some hoops to jump through for this high of an APY.
You'll need to direct deposit $1,500 or more on a monthly basis and use your Visa debit card for at least 10 transactions per month. At the same time, you can earn up t a $300 sign-up bonus when you open an account. There are no monthly maintenance or overdraft fees to worry about either.
Axos provides a convenient dashboard for members to set up automatic payments and they never charge for non-sufficient funds (NSF) fees. However, any balances over $50,000 do not accrue interest. Keep this in mind if you plan on depositing more than $50K into your new Axos Rewards Checking account.
Related: Axos Bank Promotions and Promo Codes
SoFi is an online-only bank that lets you save and invest as well. Get paid up to two days early and no overdraft fees. From the mobile app, you can freeze and unfreeze your card, set up real-time alerts, deposit checks, change your PIN, and more.
Checking & Savings accounts are insured up to $2M through SoFi and a network of partner banks through the SoFi Insured Deposit Program.
When you open a new SoFi Checking and Savings account, you won't need to fund it right away and SoFi does offer up to 4.50% APY.
Members will be able to unlock the highest savings rate with direct deposit or by depositing $5,000 or more every 30 days.
Moreover, there are over 55,000 ATMs within the Allpoint® Network within the All to choose from across the nation and plenty of cashback offers to take advantage of as well.
Bonus: Don't miss out on the chance to earn $250! Simply set up a qualifying direct deposit and you'll be eligible for this amazing offer. But hurry – this deal is only available until 12/31/2023 through this link.
There are no physical branches to visit to open a CIT Bank Checking Account, which requires a $100 minimum deposit. Signing up for an account doesn't come with a bonus, but you won't pay any monthly fees as a trade-off. CIT Bank also allows you to use any ATM without incurring charges, as you'll get reimbursed up to $30 per month for any ATM fees you rack up.
As long as you have a balance over $25,000, you can earn up to 0.25% APY. Any balances less than that still earn you 0.1% APY. CIT Bank has a mobile app that makes it easy to manage your account, including depositing checks and transferring funds. You can also make payments with Zelle, Apple Pay, Bill Pay, and Samsung Pay.
5. Current – Best for Building Credit
We've named Current one of the best digital banks, but it's also recognized for banking that builds your credit. They made credit building easier by offering a Build Card where you can get credit for every swipe. There are no monthly fees or annual fees either.
You can reach customer support through email, chat, or call 24/7, 365 days a year. With a Current checking account, you'll also have the chance to get paid up to two days early with qualifying direct deposits. You should get Current because you can build your credit safely, get paid 2 days faster, and earn up to 4.00% APY and all with no fees.
Related: 10 Best Debit Cards for Kids
The quest to find out how to avoid bank fees is over with Acorns Checking. With this account, you won't pay for overdrafting your account. There are no hidden fees or minimum balances to meet. Choose from over 55,000 ATMs to visit with an Acorns account. Acorns doesn't require you to have any balance to open an account but does reward you with a $10 sign-up bonus.
Acorns doesn't pay you any interest on your checking account balance. However, you can automatically invest a portion of your paycheck and even invest as you spend. Plus, you can get paid up to two days early with direct deposits. All of this costs only $3 per month, and you can link your checking, investment, and retirement accounts in one place.
This UK-based bank takes the cake when it comes to an all-in-one app that features tons of budgeting tools. Revolut is an online-only bank that offers FDIC-insured accounts up to $250,000. With a Revolut Spending Account, you can also get paid up to two days early and even organize your subscriptions in one place.
Revolut offers many discounts and cashback offers you should take advantage of. There's no minimum amount required to fund the account and you can even personalize your new debit card. Revolut lets you buy and sell crypto from your new Spending Account and you'll never pay a commission for trading stocks either.
Set up Savings Vaults with Revolut to earn up to 2.5% APY on your balance. Premium and Metal card holders can earn up to 3.9% APY. You can also download an app and receive a card designed for your teenagers aged 13-17. Account holders at Revolut transfer money for free and you'll never pay a hidden fee to send and receive money outside of the Revolut network.
To qualify for up to 1.1% APY with Quontic, you'll need to make 10 qualifying transactions with your new debit card of $10 or more each. If you don't do this each month, you can still earn 0.1% APY. Both compound daily, giving you the best return on your money. Quontic allows you to apply for an account online and offers FDIC insurance for your funds.
You'll need at least $100 to fund your new Quontic High-Interest Checking account. With this new account, you can sign up for Mobile Banking, Online Banking, and a debit card. This debit card allows you to access over 90,000 ATMs. There are no monthly fees to pay with a Quontic High-Interest Checking account and is one of the few banks that lets you overdraft without fees.
Did you know that you can purchase a Quontic Pay Ring to pay for things without having to use your debit card? Quontic also offers bill pay, account transfers, receipt tracking, and remote check deposit. Plus, advanced security monitoring protects your account from hackers.
A Chime Spending Account offers plenty of perks, but it's the Chime SpotMe service that can help out most account holders. This service offers overdraft protection up to $200, meaning you can overdraft your account to this amount without paying a fee.
With SpotMe in your pocket for a rainy day, Chime sees to it that the Spending Account brings as much value. There are no minimum deposits to worry about, no hidden fees to watch out for, and no minimum balances to adhere to. Chime doesn't offer a sign-up bonus at this time, but they don't charge monthly fees either.
With Chime, you can earn up to 2.00% APY on your balances. You can even get paid up to two days early. Use the modern and user-friendly banking app to deposit your mobile checks, but be sure to check eligibility requirements first. Chime also offers automatic savings options to help you plan for the future.
Capital One's 360 Checking Account takes advantage of the user-friendly mobile app to offer account holders a better banking experience. There are no fees associated with this account or minimum balances. Plus, your first checkbook is free. As long as you fund your account with even $1 within the first 60 days, your account stays open.
You can earn 0.1% APY on your checking account balances, which are FDIC-insured. Your new CapitalOne 360 Checking Account gives you access to real-time alerts and the chance to get paid up to two days early. You can also deposit checks with the mobile app as well as unlock and lock your debit card.
Capital One offers access to over 70,000 ATMs as well as branches and cafes you can visit for in-person assistance. Visit any CVS to add cash to your account. From your dashboard, you can even pay bills, send cash with Zelle, or choose overdraft protection that fits your needs.
Related: Capital One Promotions, Bonuses, and Offers
There's a lot to love about the Aspiration Spend & Save account, including that it's a free checking account. You only need a deposit of $10 to open the account, which separates your checking and savings balances for you. Aspiration doesn't offer a sign-up bonus at this time, but you do have the chance to earn up to 10% cashback on debit card purchases and up to 1% APY on your savings balance.
Aspiration makes this versatile checking account to reduce your carbon footprint as well. Their customer service makes them a favorite among members, in addition to the lack of fees. You'll never pay for depositing checks, overdrafting your account, maintaining your debit card, or having an inactive account. Plus, 10% of every dollar you spend with Aspiration goes to charities.
Checking account members have access to over 55,000 ATMs with an Aspiration account, which lets you use a digital debit card while you wait for your physical card to show up. You can even deposit and withdraw cash from these ATMs as well, which isn't something you can typically do with an online-only bank.
As long as you've got $25, you can open a Wells Fargo Everyday Checking account. The account comes with a $10 monthly fee, but you can waive it in a few different ways:
Maintain a $500 minimum daily balance
Receive $500 in qualifying direct deposits
Account owner between the ages of 17 and 24
Account linked to Wells Fargo Campus ATM Card or Campus Debit Card
Wells Fargo's checking account dashboard lets you pay bills, make mobile deposits, and turn cards on and off. You can also write checks from this account and opt for Overdraft Protection. Wells Fargo has over 12,000 ATMs you can visit and also offers credit cards and savings accounts. You can apply online or in-person for an account, which also comes with 24/7 fraud monitoring and Zero Liability protection.
NorthOne is an online-only bank that has been named one of the best banks for freelancers. Their Business Banking is the only account you can open, but it allows you to make unlimited transactions as well as generate and pay invoices. The $10 monthly maintenance fee cannot be waived, but NorthOne is offering a $20 sign-up bonus for new account holders.
You'll need at least $50 to open a NorthOne Business Banking account. Balances don't earn interest but there is no monthly balance requirement to worry about either. NorthOne offers several tools to help you manage your business, including mobile check deposits and integration with Stripe, QuickBooks, Shopify, and Square. However, NorthOne doesn't allow you to send or receive international wires.
Open a new LendingClub Bank Rewards Checking account to earn unlimited 1% cashback on purchases. The account requires a $100 minimum deposit but there are no monthly or hidden fees to worry about. LendingClub doesn't charge overdraft fees or require a minimum balance either.
In addition to unlimited cashback, LendingClub account holders also receive unlimited refunds on ATM fees. You can also get paid up to two days early and deposit checks with the app. The dashboard allows you to pay bills, transfer funds, view transactions in real-time, and even track your spending as you manage your budget.
Balances in your LendingClub Bank Rewards Checking earn you anywhere from 0.1% APY to 0.15% APY. However, you'll need to have at least $100,000 in your account to earn the highest APY. Plus, your interest compounds monthly, not daily like other banks. This puts you at a slight disadvantage, but the cashback rewards could make up for it.
15. Ally Bank – Best for the Budget-Minded
"No" is a big word at Ally Bank. As in, there are "no" monthly fees and "no" minimum deposits. Admittedly, there is "no" sign-up bonus, but you can earn up to 0.25% APY on your savings. Ally Bank is also well-known for great customer service and plenty of money management features to help you keep an eye on your finances.
Ally lets you set up automated savings, in addition to rounding up your purchases to save as you go through life. Many members find that Ally Bank is best for budgeting too, as it can help you stay on track by sorting your expenses into categories. Ally Bank is all online, so you can't deposit cash, but if you're looking to open a checking and savings account in the same place, it's definitely a contender.
At nbkc Bank, members are like close friends. Banking isn't about stiff suits at nbkc. Instead, it's about making life better by giving members a better banking experience. This comes from doing away with monthly fees and minimum balance requirements. Plus, there are no hidden fees to worry about. This bank does have several physical locations and has been in the business for over 20 years.
As an nbkc member, you can easily bank with your phone. You can also avoid hidden fees while still knowing that your funds are FDIC-insured. Plus, there are over 37,000 ATMs to visit and all MoneyPass ATMs are free. The nbkc Bank Everything Account comes with a MasterCard debit card you can use to pay bills. You can also set up auto-pay for those bills from your account as well.
The nbkc dashboard also gives you a chance to transfer money in and out of savings without hassle. Savings rates are currently 1.26% APY on all balances. You can even set up personalized savings goals to keep your finances on track.
17. Heritage Bank NA eCentive Checking Account – Best for ATM Rebates
If you're looking for a basic checking account, look no further than the Heritage eCentive Checking Account. You'll need at least $100 to fund the account but you can earn up to 2.02% APY on your balance. To earn the APY (annual percentage yield), customers must make at least $500 in debit card purchases per month (excluding ATM transactions), have one direct deposit or automatic payment per month, and receive monthly electronic statements. The account has no monthly service charges if opted into electronic statements (otherwise there's a $4 monthly fee) or minimum balance requirements.
Customers can access their account information through the bank's app, mobile browser, or text inquiries and alerts. The online banking service also allows customers to make person-to-person payments using Popmoney. Additionally, the bank refunds up to $25 per month in ATM fees, and customers can interact with live video tellers during certain hours using the bank's "hybrid" ATMs.
Although Heritage Bank only has seven branches located in Minnesota, Iowa, and South Dakota, they have made their products accessible to customers nationwide through their online platform.
How to Choose a Checking Account
As you look through the checking accounts above, here are a few characteristics you'll want to pay attention to. These features can help you pick the best checking account for your situation:
Monthly maintenance fees: Most checking accounts come with a wide range of monthly fees to maintain the account. However, the best checking accounts give you the option of waiving that fee by completing various tasks.
Account minimums: Consider minimum balances to open the account, as well as to maintain the account. Some banks will charge you if your balance falls below a specific amount.
Interest rates: Obviously finding the highest annual percentage yield (APY) is the goal. However, the best checking accounts let you earn interest on your balance, even if it's just a few percentage points.
Customer service: Contacting customer service through chat, email, and phone can set the best banks apart from the rest. Sometimes paying a bit more for a checking account that has superior customer service is worth it.
Digital experience: User-friendly mobile apps help make checking accounts easy to access and navigate. The best checking accounts are those you can access on the go with a dashboard that has everything you need.
Safety: Depending on the type of bank (credit unions vs. banks), your funds will either be insured by the FDIC or the NCUA. The best checking accounts reimburse you for unauthorized purchases and let you freeze and unfreeze accounts and cards to prevent fraud.
Depending on what you're looking for, you may even seek a checking account that offers brokerage account access as well. That way, you can have all your accounts in one place for easier navigation.
Is Online Banking Safe?
When it comes to online banking, unfortunately, the most popular news is often bad news. You've likely heard horror stories about online banking, but the truth of the matter is that it's like anything else. As long as you do your due diligence, chances are you and your money will survive.
The thing to remember when wondering, "is online banking safe?" is that these banks do not have physical locations you can visit. That means any time you need assistance, you're going to have to call the bank, chat with them online, or send them an email. The aim of online banks is to make banking easier, and the best online banks streamline their processes to integrate seamlessly into the lives of their customers.
FAQs
Certainly, here's an expanded FAQs section for your article on the best checking accounts, incorporating more of the provided keywords for SEO purposes:
Q1: What is the difference between checking accounts and savings accounts, and how do they work?
Checking accounts and savings accounts are both essential financial tools, but they serve different purposes. A checking account is primarily designed for everyday transactions, allowing you to deposit, withdraw, write checks, and make debit card purchases.
Conversely, a savings account is intended for accumulating funds over time, typically offering a higher annual percentage yield (APY) than checking accounts. Savings accounts often have limits on the number of withdrawals or transfers allowed per month, making them suitable for building an emergency fund or saving for specific goals.
Q2: Do checking accounts charge foreign transaction fees when used abroad, and how can I avoid them?
Foreign transaction fees are additional charges incurred when you use your debit card in a foreign country or conduct transactions in a foreign currency. To avoid these fees, consider choosing a checking account that offers no foreign transaction fees or reimburses them. Many online banks and credit unions offer accounts with these benefits, making them ideal choices for frequent travelers.
Q3: What are monthly maintenance fees, and how can I prevent them from eating into my account balance?
Monthly maintenance fees are recurring charges levied by financial institutions for the upkeep of your checking account. These fees can vary widely, but you can often avoid them by meeting specific criteria, such as maintaining a minimum balance, setting up direct deposits, or enrolling in e-statements. Be sure to review the terms of your chosen checking account to understand how to waive or minimize monthly maintenance fees effectively.
Q4: Should I opt for a bank or credit union for my checking account, and how do they differ?
Choosing between a bank and a credit union for your checking account depends on your preferences and needs. Banks are for-profit institutions, while credit unions are member-owned, not-for-profit organizations. Credit unions may offer competitive interest rates, lower fees, and a more personalized customer service experience. Banks, on the other hand, may provide a broader network of ATMs and branches. Consider factors like ATM accessibility, account fees, and interest rates when making your decision.
Q5: Can checking accounts earn interest, and what is the annual percentage yield (APY)?
Some checking accounts offer interest, albeit at lower rates compared to savings accounts. The APY represents the interest rate you'll receive on your balance over a year, taking into account compounding. While checking accounts may not offer high APYs, they can still help your money grow over time, especially if you maintain a higher balance.
Q6: How can I avoid overdraft fees, and what are overdraft protection options?
Overdraft fees occur when you spend more money than you have available in your checking account, resulting in a negative balance. To avoid these fees, keep a close eye on your account balance, set up alerts for low balances, and consider linking a savings account or a line of credit for overdraft protection. Overdraft protection options can help prevent declined transactions and costly fees.
Q7: Do banks and credit unions offer ATM fee reimbursement or access to a vast network of ATMs?
Some checking accounts, especially those from online banks and credit unions, provide ATM fee reimbursement, either for all ATM fees or specific networks. Others offer access to a large network of fee-free ATMs. These benefits can save you money and provide convenient access to cash when you need it.
Q8: Are there minimum balance requirements for checking accounts, and how can I meet them?
Many checking accounts have minimum balance requirements to waive monthly service fees. To meet these requirements, ensure you maintain a balance above the specified threshold. Some accounts may require direct deposits or a combination of factors to waive fees, so carefully review the account terms to meet these criteria effectively.
Q9: What is the National Credit Union Administration (NCUA), and how does it impact credit union accounts?
The NCUA is a federal agency that insures deposits in credit unions, similar to how the FDIC insures bank deposits. This insurance provides security for your funds held in a credit union account, safeguarding them in the event of a financial institution's failure. Knowing that your deposits are NCUA-insured can offer peace of mind when choosing a credit union as your financial institution.
Q10: Is it possible to maintain multiple checking accounts, and what are the potential benefits or drawbacks?
Yes, you can have multiple checking accounts, and the decision depends on your financial needs and goals. However, it's essential to be aware of potential fees associated with multiple accounts. Managing several checking accounts can provide flexibility in budgeting, separating personal and business expenses, or taking advantage of different banking features. On the downside, it may also lead to increased complexity and potential fees if minimum balance requirements are not met. Carefully consider your financial situation and the specific benefits and drawbacks of maintaining multiple checking accounts before opening additional ones.
By understanding these key aspects of checking accounts, you can make informed decisions about the best checking account for your financial goals and preferences. Be sure to review the specific terms and conditions of the account you choose to ensure it aligns with your needs.
Check Out These Checking Accounts of 2023
Opening a checking account can be an exciting experience. This is especially true if you find a bank that rewards you for banking with them. We hope our list of the best checking accounts of 2023 has helped you compare banks to find the best value for you. Whether you're looking to link several other accounts with the same bank or just want a simple checking account you can depend on, there's a checking account out there for you. All you need now is to fill up that checking account to achieve your financial goals.
Earn $200 bonus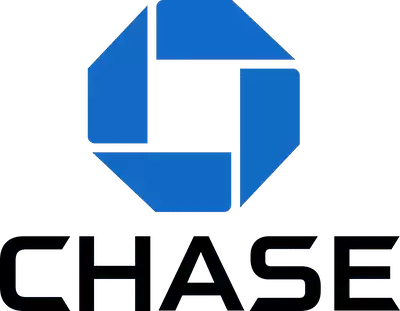 Chase Total Checking®
Secure a $200 bonus in a mere 15 business days when you establish your direct deposit within 90 days. Dive into unparalleled convenience with access to over 15,000 ATMs, 4,700+ branches nationwide, intuitive online banking, and a top-rated app. Offer expires 10/18/2023, so act fast!
Redeem your $200 here