Some people don't really pay much attention to their credit score.
It would seem like the last thing on your mind is your credit score, establishing a credit history, or how to improve your credit score.
Your credit score should always be on the back of your mind though if you ever plan to purchase a home, or plan on getting a loan for a vehicle as your credit history determines what loans you will qualify for and the interest rate you will pay.
Why Having Good Credit is Important
Almost a third of all Americans have a credit rating that is 601 or less (see the credit score ranges here), which means they have poor credit. Unfortunately, this is a trend that doesn't seem to be changing much.
If you find yourself in this percentage, you may wonder why it matters and why it's important to increase this rating. If this is the case, then keep reading. Here you can find out why your credit score matters and how it can affect your life.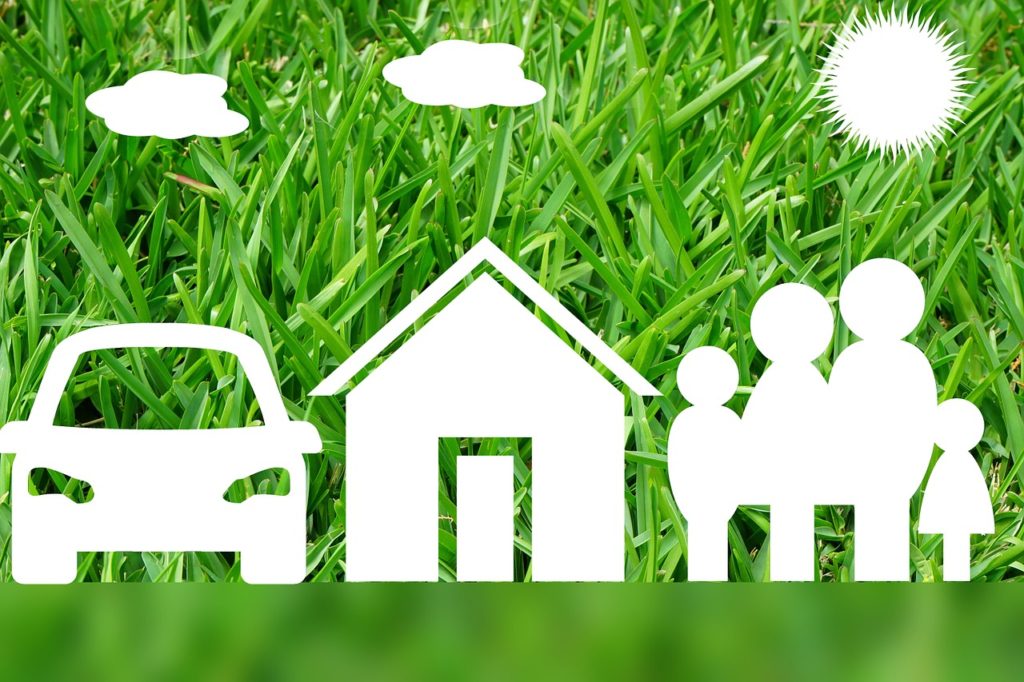 Do You Know Your Credit Score?
Do you have any idea what your credit score is at this moment? If not, the first thing you should do is access your credit report. You can get this from all three reporting agencies, for free, at the Annual Credit Report website.
Once you know what your score is, it's time to move on and find out how this may impact your life, both now, and in the future.
Having a good credit score is important because:
To Buy a House
Buying a house is the biggest investment that most people are going to make in their life. It's also something that can be extremely difficult to do if you don't have a good credit rating.
Even if you aren't ready to buy a home, you need to know, when you are, the lender is going to access your credit report. If there are issues such as a low credit rating, delinquent payments, or other issues, then your ability to get housing may be minimized significantly.
To Buy a Car
Another important purchase for most people is their vehicle. Just like a home loan, a car loan requires (in most cases) a credit check. While it is possible to get a car loan without stellar credit, you are going to pay more, as a lender is going to give you a higher interest rate than what they give someone with good credit.
This means that you may pay several thousand more dollars for the same car as your friend with good credit. There's no reason to throw your money away. Improve your credit score to get a fair and affordable loan.
See Related: Auto Financing For Smart People
To Start a Business
Are you thinking about starting a business in the near future? If so, you are likely going to need a business loan. This is another time your credit score and your credit history are going to have an impact on whether or not you can get the business financing you need.
It doesn't matter if you are trying to start a new business or expand an existing one, your personal credit score is going to impact your ability to get funding.
To Get a Job
There are quite a few employees who run credit checks on potential employees before they hire them. This is especially common for people seeking jobs in the financial or government sectors.
If there's a job you really want, then you may need good credit to get it. Don't let bad credit keep you from your dream job.
To Receive Lower Interest Rates
While having a good interest rate is crucial to get a loan of any type, there are some lenders that will provide money to those with poor credit. Unfortunately, there's a caveat. If you have bad or poor credit, you are going to have to pay more interest than someone with good credit.
The Role of Your Credit Score
As you can see, there are several ways that your credit score is going to impact your life. Be sure you maintain good credit to ensure you can buy the things you want and get the job you really want.
Lenders get your credit history by obtaining your credit score. You will most likely need to borrow funds from a lender when buying a house or a car. This is why credit is such an important component of the home buying and car buying process.
In the land of credit scores, FICO is most prominent. The bulk of banks in the United States use FICO scores to decide whether to offer you credit and interest rates.
FICO has a major global presence, as well. According to the company's testimony before a House Financial Services subcommittee, FICO scores are used in about 10 billion decisions worldwide each year.
So how does FICO come up with this widely used credit score?
Well, the exact calculation of the FICO credit scoring system is not publicly available information, the company does disclose the general components of a FICO credit score.
Here's a breakdown of the five elements of the FICO score:
The Five Components of Your Credit Score
Payment History
Amount Owed
Length of Credit History
Inquiries
Types of Credit Used
How to Improve Your Credit Score
If you need help building your credit, you can try using the Extra Debit Card — a new company that makes credit building easier and accessible while also providing the same features and benefits as your everyday debit card.
Extra uses your spending to build up a credit history with major credit bureaus. What Extra does is make you look like less of a risk to lenders by taking your transactions and reporting them as timely payments, also known as positive information.
They report this positive information on a monthly basis, which can help you increase your credit score. This is one of our favorite credit building apps.
Payment History
The bulk of your score is made up of your payment history. Always paid your credit card on time, without carrying a balance?
Good.
35% of your entire credit score is determined by how timely you are on paying your bills.
Whether it's utility bills or auto loan bills or even mortgage payments, as long as you're making payments on time, your credit score will strengthen.
Credit Utilization
The second biggest chunk, weighing in at 30% is your utilization.
Credit utilization refers to how much of your available credit you're actually using. If you have over $100k of credit available but are only using $10k, you'll have a utilization of 10%.
Generally speaking, the lower the utilization the better because if you have high utilization, you're relying on credit to keep you afloat too much.
Financial institutions are usually wary of customers who tend to utilize too much of their available credit.
Length of Credit History
If you're just turning 18, you probably don't have any credit to report. That's good. But now, you have to start working on building up your credit history.
The age of your open accounts determines 15% of your credit score. The longer you have a credit card open, or the longer you have a mortgage under your name, the better your credit history.
Inquiries
Opening a large number of credit cards in a short period won't help your score.
Just because you're pre-approved with 0% APR for 6 months doesn't mean you should go ahead and apply for that card.
New credit, or opening new loans in a short period of time has a negative impact on your credit history because companies will issue inquiries on your credit report to determine if you're eligible to receive credit.
It also determines 10% of your total history, so stay away from opening 4-5 cards too quickly just because you started working.
Types of Credit Used
So you have a couple of credit cards open. You're making timely payments but your credit score won't budge past the 750-775 mark. Why? Because your credit isn't diversified.
You need a wide diversity of credit to make your credit score rise. That wide diversity includes auto loans, mortgage loans, utility payments, and credit cards.
Your Job in Maintaining and Increasing Your Credit Score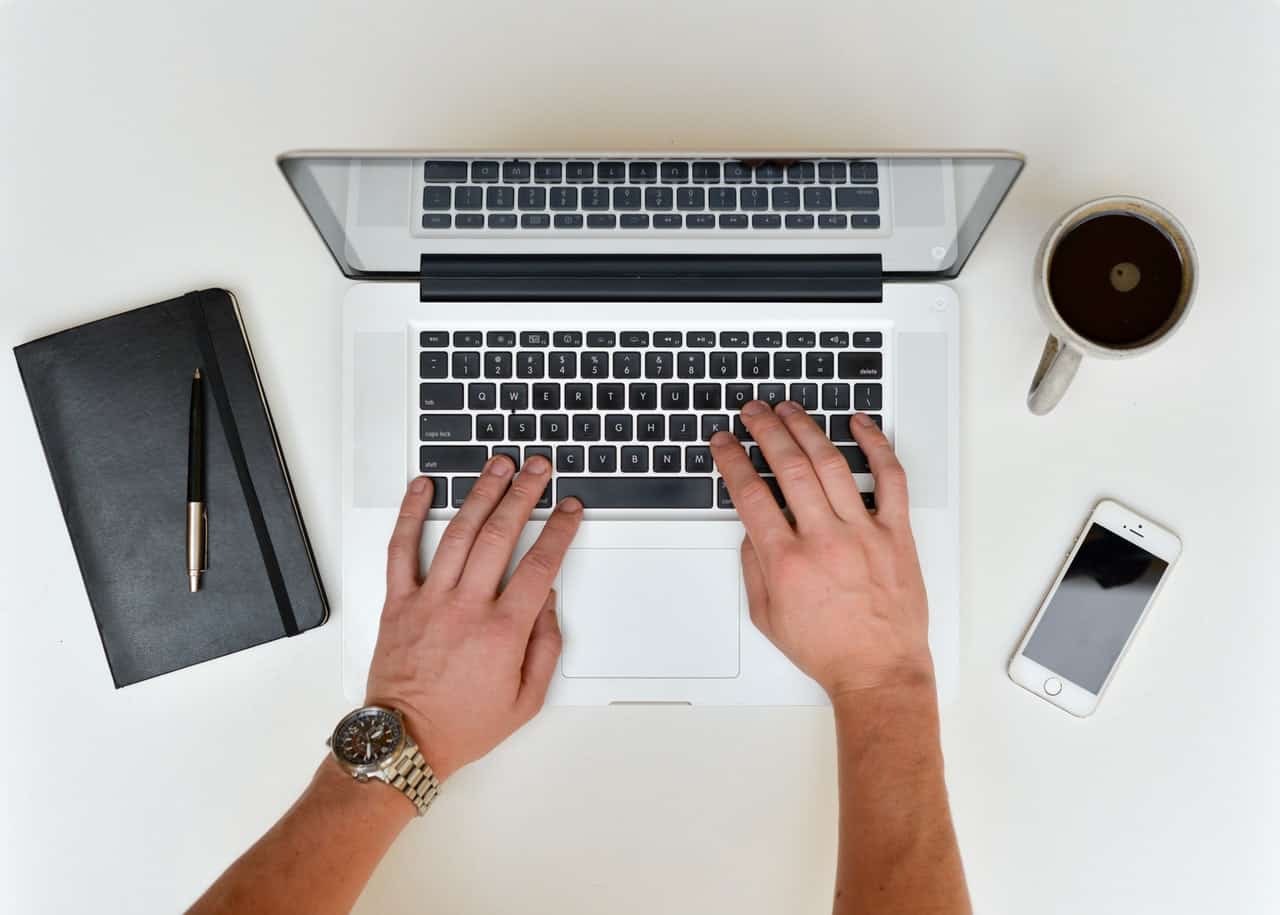 Now that you have an idea of what actually makes up your credit score, it's time to delve into what you can do to strengthen it. You don't automatically start with a score of 850 and get hit every time you miss a payment. When you have nothing to report your credit score will actually be towards the lower end of the spectrum.
There are many benefits of learning how to get a good credit score, such as enjoying a lower interest rate on your credit cards and loans.
A high credit score also allows you to save money on loans, rent, insurance, and security deposits on new utilities and cell phone service.
Using your credit wisely and responsibly is what helps you to maintain a good score.
Could your credit score use a little improvement?
Having a bad credit score isn't the end of the world, but it can have a negative impact on your life.
Therefore, it makes sense to try and improve it where you can.
To help, here you'll discover 5 tips for looking after your credit score, helping to turn it from bad to good.
Check That All Information Is Accurate
Just like there are five components of what makes up your credit score, there are five, simple things you can do to strengthen that credit score:
Have at least one credit card account and try to maintain a good payment history on that account. Make sure you pay off your total balance on time and ideally in full. You can shop around for which credit card is best for you depending on what types of purchases you make. Your first credit card ideally should have no annual fees.
Keep balances low on credit cards and other revolving credit.
Pay off debt rather than moving it around.
Don't close unused credit cards as a short-term strategy to raise your score.
Don't open a number of new credit cards that you don't need, just to increase your available credit.
Did you know that errors are actually pretty common on credit reports? The trouble is, if there is an error on yours that you aren't aware of, it could be having a negative impact on your score.
So, it's worth double-checking your report to see that everything is correct. This includes addresses, creditors, and any people associated with your name (such as an ex-partner).
Pay Your Bills on Time
Thirty-five percent of your credit score is based on your payment history, and late payments can hurt your score. It's easy to solve this by setting up auto payments and reminders so that you don't ever miss a payment.
You need to treat your rent just like any other bill – it needs to be paid on time. If you don't pay your rent or if you're late with your payments, your landlord can report you to the credit bureaus.
Also, rent payment history is becoming an important part of calculating credit scores. Proactively reporting monthly rent payments to the major credit bureaus enables you to build and boost your credit score.
When it comes to choosing the best rent reporting services, one name stands out from the crowd: Boom.
Launched in 2020, Boom has been transforming the lives of countless customers by helping them improve their credit scores with ease.
With its user-friendly app available for download on both the App Store and Google Play Store, Boom offers a seamless experience for tenants looking to make a positive impact on their creditworthiness.
Our Pick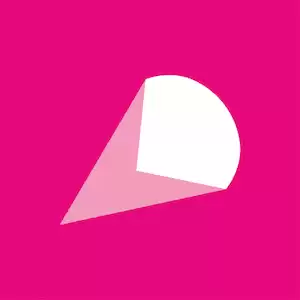 Boom - Build Credit With Your Rent
Boom is an app that helps users build credit with their rent. Users report current and past rent payments to all 3 credit bureaus with Boom.
Pros:
Report your payments to all 3 credit bureaus

Credit report will be updated within as few as 10 days from the time of checkout

Boom users have seen their scores increase by over 105 points, with an average increase of over 28 points in 2 weeks
Cons:
Only works with rental portals or bank-linked methods: cash payments are not reported
Open Account
Make Payments on Time, Every Time
One of the main things which hurts a credit rating, is missed payments. Unless you have direct debits, it's easy to forget about some bills. The more missed payments you have, the worse your credit score will become. So, always aim to pay your bills on time, every time. It can also help to pay more than the minimum if you're repaying loans and a credit card.
Become an Authorized User on Parents or Spouse's Card
If they have good credit, being an authorized user and paying those debts on time adds positive credit history to your own credit files, even before you can qualify for your own card. And when you can get your own credit card, use it responsibly. Beware of applying for multiple credit cards especially in a short period of time. Each of the related 'hard inquiries' can hurt your credit score and if you could also be seen as a risky borrower.
Monitor Your Credit Score
You can use free credit score apps or your credit card will usually give you a free update each month.
My Discover It Credit Card provides me with my credit score every month on the monthly statement. If you wanted to sign up for the Discover It credit card and get your free FICO score monthly, you can sign up with Discover It and get $50 just for being a reader of my blog!
Our Pick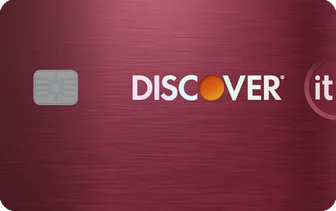 Discover it® Cash Back
0% for 14 months on purchases and balance transfers. No annual fee.
- INTRO OFFER: Unlimited Cashback Match – only from Discover. Discover will automatically match all the cash back you've earned at the end of your first year! There's no minimum spending or maximum rewards. You could turn $150 cash back into $300.
- Earn 5% cash back on everyday purchases at different places each quarter like Amazon.com, grocery stores, restaurants, gas stations and when you pay using PayPal, up to the quarterly maximum when you activate.
- Plus, earn unlimited 1% cash back on all other purchases - automatically.
- Redeem cash back in any amount, any time. Rewards never expire.
Apply Now
Fine Tune Your Financial Life
Whether your credit score is already above 800 or not, it's important to keep track of your finances to build great wealth over time. Sign up with Empower, a free online platform which aggregates all your financial accounts in one place so you can see where you can optimize. Before Empower, I used Mint to manage my finances however that was a waste of time.
Now, by using Empower, I can clearly see how my investments (401K, Roth IRA, Investment Accounts) are doing as well as my regular banking, credit cards, and also see how my net worth is progressing. I can also see how much I'm spending every month. There is no better financial tool online that has helped me more to achieve financial freedom. It only takes a minute to sign up.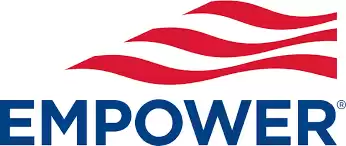 Empower
Take control of your finances with Empower's free personal finance tools. Get access to wealth management services and free financial management tools.
Open Account
Empower Review
FAQs
What is a good credit score?
For a score with a range between 300-850, a credit score of 700 or above is generally considered good. A score of 800 or above on the same range is considered to be excellent. Most credit scores fall between 600 and 750.
What is a bad credit score?
A score from 650 to 700 is "fair", and a score ranging from 300 to 649 is "bad."
Improving Your Credit Score Summary
As you can see, it's actually quite easy to get started on improving your credit rating. The above are just 5 steps you can take to boost your score. Remember, if you are struggling with debt, there is lots of help available these days. Contacting a debt charity can help to give you peace of mind and help to get your finances back on track.
Those who have low credit scores are vulnerable to predatory lending and face significant challenges in accessing most mainstream credit markets. To avoid being among the credit invisible for long, it's never too early to start building and improving that credit score now. With 15 percent of your score based on your credit history, it's important to take action today.
Knowing the various weights given to components of a FICO credit score give borrowers a better idea of where to focus their attention. So to get a good score you mostly need a credit history with no reported late payments, as well as low reported balances currently on any credit cards.
It is very important to monitor your credit. I'm shown my credit score on my monthly statements for being a Discover It credit cardholder. In addition to getting my free credit score, I really recommend it as I think it's one of the best cashback credit cards I own. Plus, if you signed up today you are eligible for $50 for free, all you have to do is sign up through my link.
Thanks for being an MMG reader and I hope you are able to raise your credit score! It's possible and very straightforward when using the advice outlined in this article.
Do you have any good tips on how to improve your credit score?
Best for luxury benefits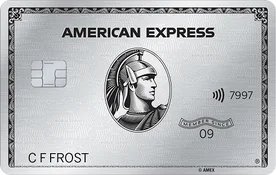 The Platinum Card® from American Express
INTRO OFFER: Earn 80,000 points (worth $1,600)
Earn 5X Membership Rewards® Points for flights booked directly with airlines or with American Express Travel up to $500,000 on these purchases per calendar year.
Earn 5X Membership Rewards® Points on prepaid hotels booked with American Express Travel.
Apply Now