Checking accounts haven't looked the same for a while now, and we're not just talking about your account balance. Did you know that experts predict the online banking industry will be worth $30.1 billion by 2026?
If you haven't already opened an online checking account and want to, we can help. Our guide to the best free checking accounts includes a few online-only banks that offer several perks that national banks can't.
However, many people still prefer the traditional checking accounts of old. We're talking about the ones that come with FDIC insurance and the comfort of knowing you can visit a local branch if you have any issues.
Either way you slice it, you can still take advantage of the best free checking accounts, traditional or online-only. Not paying for your checking account can help you save more and achieve your financial goals.
Just know that some of these checking accounts may require you to meet specific criteria to waive the monthly fees. Meet those requirements, and you're in the clear.
Are you ready to learn more about the best free checking accounts? Let's get started!
Best Free Checking Accounts
The best free checking accounts come with several perks, several of which last the lifetime of your account.
Sometimes the best bank account bonuses are available to you daily rather than as a welcome bonus.
When it comes to checking accounts and savings accounts, banking in one place can help you keep your funds straight. That's one of the many reasons SoFi Checking and Savings made our list of the best free checking accounts.
Another reason is that this account comes with competitive rates for both checking and savings accounts. However, you must set up a direct deposit to obtain these high APYs.
SoFi doesn't require a minimum deposit or a monthly fee. In addition, it offers access to one of the largest ATM networks in the nation and offers several SoFi promotions to claim.
Your new SoFi free checking and savings accounts come with the chance to get paid up to two days early. You qualify for overdraft protection if you have $1,000 in direct deposits each month.
Earn $250 bonus

SoFi Checking & Savings
Earn more on your money with up to a 4.60% APY on all your savings balances and .50% APY on all your checking balances, too. Plus, pay no account or overdraft fees, get 2-day-early-paycheck, and more.
Open Account
You must deposit at least $100 into your new Quontic Bank High-Interest Checking Account. This online-only bank lets you earn 1.10% cash back on qualifying debit card purchases.
Deposits under $150,000 earn an above-average APY. You must also make at least 10 qualifying transactions of $10 or more each month to earn this superior APY.
In addition to these perks, Quontic offers bill pay, mobile check deposits, and peer-to-peer transfers. You can access your funds via 90,000+ ATMs nationwide.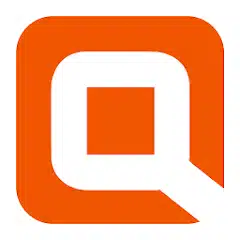 Quontic Bank High-Interest Checking Account
Earn 1.10% APY on all balance tiers when you make at least 10 qualifying debit card point of sale transactions of $10 or more per statement cycle. Open an account online in just 3 minutes and with only $100 opening deposit.
Open Account
Best for No Fees: Current
Many wonder, "Is online banking safe?" Current is here to answer that question with a free checking account that makes online banking safe and convenient.
This free Current checking account is FDIC insured up to $250,000. It also allows you to get paid up to two days early.
Current checking account owners can access their funds via 40,000 Allpoint ATMs. However, you must visit a third-party retailer to deposit cash into your account.
Each time you deposit cash, you'll have to spend $3.50. With that said, you can earn points for the purchases you make at select retailers.
To take advantage of this offer, you'll need to visit the Current app before you make a purchase. Activate the offer within the app, make your purchase with your Current debit card, and you'll rack up points.
You can redeem these points for cash or various products. Current also offers budgeting tools and educational resources you can use to improve your finances.
Note that Current checking accounts don't accrue interest. This online-only bank doesn't offer a welcome bonus either.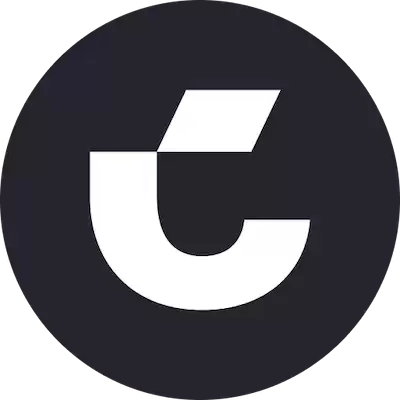 Current
Current is a mobile banking app with a Visa debit card that lets you build your credit, gets you paid up to two days faster with direct deposit and gives you free overdraft up to $200 with no hidden fees. Earn up to 15x points on purchases that are redeemable for cash back, 55,000 fee-free in-network ATMs, and instant gas hold refunds.
Open Account
Chase offers several checking accounts and Chase Bank promotions tailored to various customers. The Chase College CheckingSM account is specifically designed for college students.
You can avoid monthly fees on this account if you are a student aged 17 to 24 that can show proof of your student status. If you are over 24, Chase allows you to waive the $6 monthly fee if you have at least one direct deposit or maintain an average daily balance of $5,000 or more.
On most of its checking accounts, Chase offers several new account holder bonuses yearly. When you open a Chase College CheckingSM account, you can add a Chase SavingsSM account without incurring any additional monthly fees.
However, this Chase checking account doesn't earn interest. Chase doesn't reimburse non-network ATM fees either.
Chase operates over 4,700 branches and 15,000 ATMs nationwide. Eligible Chase checking accounts come with Overdraft AssistSM. This overdraft protection allows you to overdraw your account by $50 or less without incurring an overdraft fee.
You can bank online and through your smartphone with Chase. The Chase mobile app features mobile check deposits and money transfers through Zelle.
Earn $100 bonus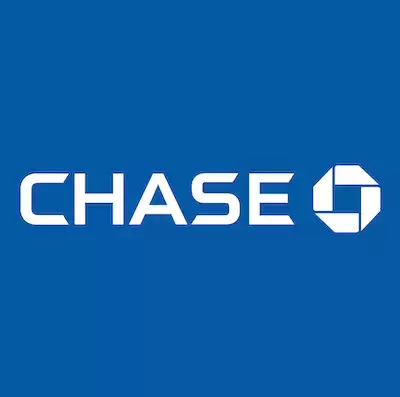 Chase College Checking℠
Open a Chase College Checking℠ account to earn a $100 bonus. To qualify for this promotion, you'll need to make at least 10 transactions within the first 60 days between debit card transactions. You'll receive your bonus within 15 business days.
Open Account
Axos Bank® Rewards Checking has been ranked as one of the best rewards checking accounts, and although the account is free, it does require a $50 minimum deposit. You can also earn an impressive 3.30% APY on balances below $50,000.
To earn this high-interest rate, you must meet specific monthly requirements. These include:
Direct deposit balance amounts
Average daily balances
On-time loan payments
A set number of debit transactions
Signing up for a Personal Finance Manager
Axos Bank compounds interest daily and pay out monthly. Unfortunately, Axos Bank doesn't pay any interest on checking account balances over $50,000.
However, you can link your savings or money market account to your Rewards Checking account to avoid non-sufficient funds fees. If you don't link a savings or money market account, Axos will use an overdraft line of credit to cover your overdrafts.
This bank also reimburses you for non-network ATM fees with no monthly caps and has several Axos Bank promotions to consider.
Earn $300 bonus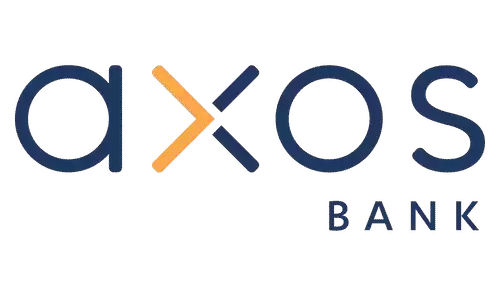 Axos Bank® Rewards Checking
A free account with unlimited ATM fee reimbursements. You don't have to worry about keeping a minimum balance with Axos' Rewards Checking. As with the bank's other checking accounts, there are no monthly fees, and all fees charged by domestic ATM operators are reimbursed. Axos doesn't charge any ATM fees itself.
Open Account
Read Review
Best Online-Only Bank: Albert
Albert has been ranked as one of the best digital banks, offering ample ATM access and perks for an online-only bank. It also provides a free checking account that you can use to get paid up to two days early.
If you want to get more out of your account, you can opt for an $8 monthly fee to sign up for the Genius plan. This plan includes:
24/7 access to financial experts
Up to 20% cash back on select purchases
55,000+ free ATMs
Guided investing starting at $1
You can stick to the free checking account, which has no monthly fees, minimum deposits, or minimum daily balance requirements. Albert is known for superior customer service and helpful saving and budgeting features.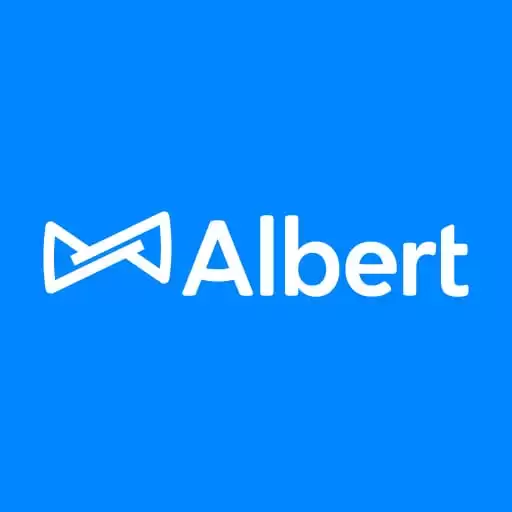 Albert
$8 per month after a 30 day free-trial
Albert, an online fintech banking platform, is an all-in-one app that helps users save, spend, borrow, and invest. It's popular for its fee-free cash advance, and it also offers numerous tools to help you save money and budget.
Read Review
If you want to automate your savings and hold a free checking account, Chime could be your new best friend. This online-only bank can automatically round up your debit card purchases to increase your savings.
This free checking account comes with the Secured Chime Credit Builder Visa® Credit Card. This secured credit card has no annual fees or credit checks.
A security deposit isn't required, but what you do put down sets your credit limit. To apply for the Credit Builder card, you must have at least $200 directly deposited into your account.
You can also open a Chime savings account, but the APY rates aren't anything to write home about. Holding a Chime account allows you to access over 60,000 ATMs.
This account is also compatible with Apple, Samsung, and Google Pay. Additional features include bill pay, peer-to-peer transfers, and mobile check deposits via the mobile app.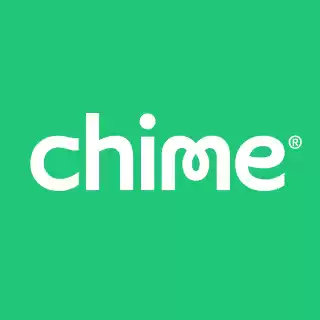 Chime
Chime is an award-winning mobile banking app with no monthly fees that can get you paid up to 2 days early with direct deposit. With over 135,000+ five-star reviews, Chime makes mobile banking easy with a modern and intuitive banking app that handles everything from tracking your spending and savings to paying friends.
Open Account
Finding a free business checking account can feel like winning the lottery. Novo offers a free business checking account that doesn't require a minimum opening deposit.
However, a $50 deposit can help you take advantage of Novo Boost, one of the bank's most popular business checking account promotions. With Novo Boost, you get paid up to two days early when you connect your Stripe account.
Speaking of connections, Novo integrates with several other business apps, including Slack, Xero, QuickBooks, and Shopify. You can easily apply for a Novo Business Checking account online in just a few minutes.
This business checking account comes with no deposit limits, monthly fees, and no fees for debit cards, paper statements, or ACH transfers. You also won't pay for stop and bill payments, wire transfers, or physical checks.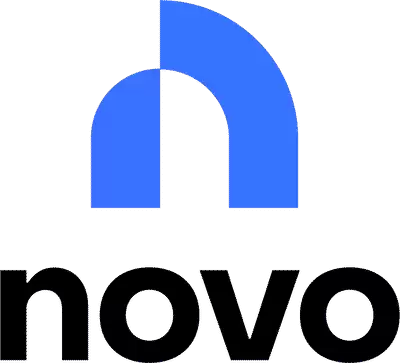 Novo
Get a business edge with an award-winning, free business checking account from Novo. With no monthly fees, unlimited refunds for ATM charges and a focus on digital banking, Novo business checking is a great option for small-business owners on the go.
Open Account
You can find some of the best checking accounts for overdrafts at Fifth Third. This bank also lets you get paid up to two days early, which can be useful when you need money and can't wait.
Fifth Third offers mobile and online banking. The Fifth Third Momentum® Checking also includes a welcome bonus and no minimum deposit requirements.
Fifth Third doesn't charge overdraft protection fees if you were to overdraft your account. However, Extra Time gives you a full business day to pay back your overdrafted amount without penalty.
Fifth Third operates a network of 50,000 ATMs. You also get unlimited check writing with this free account.
Unlock a $350 bonus with Fifth Third Bank!
Fifth Third Momentum® Banking
Special Offer: Open an account online now and pocket a generous $350 bonus. Your next financial move is just a click away.
Discover the perks of the Fifth Third Bank Momentum Checking account. Enjoy zero monthly service fees and say goodbye to minimum deposits or balance stress. Experience the advantage of receiving your paychecks and tax refunds earlier with the Early Pay feature. And when life's unexpected expenses catch you off-guard? Rely on MyAdvance for swift cash advances, no credit checks required.
Open Account
Advantages and Disadvantages of Free Checking Accounts
They say you get what you pay for. Could a free checking account be that bad?
Pros:
Some free checking accounts pay interest on your balance
You can link your savings or money market account to cover overdrafts and avoid fees
ATM fee reimbursements
Get paid up to two days early
No or low minimum balance requirements
Free personal and business banking accounts for all your needs
Cost-effective
Cons:
Limited features
Additional services may require a different account
Some accounts come with a high minimum balance or opening deposit requirements
Customer service can be lacking for unpaid customers
Fewer sign-up bonuses and welcome offers
Best Free Checking Account FAQs
Which banks offer free checking accounts?
Axos Bank, Chase, Current, and SoFi offer free checking accounts. You can also open a free checking account with Chime, Albert, and Quontic Bank. 
What other features do free checking accounts offer? 
Free checking accounts offer several perks in addition to no monthly fees. These include low or no opening deposit requirements, no minimum balance requirements, nationwide availability, an extensive and widespread ATM network, several additional account types, discounts, and either FDIC or NCUA insurance on account balances. 
What other fees come with free checking accounts? 
Additional fees that may come with your free checking account include non-sufficient funds (NSF) fees, ATM usage fees, account closing fees, overdraft fees, and paper statement fees. Most of these fees are listed in the checking account agreement that you sign when you open the account. 
Which of the free checking accounts is the easiest to open online? 
A Chime® Checking Account is the easiest to open online. You don't have to do a credit check, and there are no minimum balance requirements. 
Free-Falling Into the Best Free Checking Accounts
In this guide, we covered quite a few free checking accounts you can open with $100 or less. These accounts are some of the best checking accounts nationwide, from online-only and traditional banks.
We hope this list helps you find a free checking account to manage your money without the penalty of a monthly fee. The more you can save on your checking account, the more you can put into a savings account for a rainy day.
Speaking of savings, many banks offering free checking accounts also let you open a savings account. Linking these two can help you create better money management habits that will benefit you in the future.
These free checking accounts also come with additional perks, such as no minimum deposit or minimum balance requirements. Check with each bank to confirm any welcome bonuses or other perks you receive as an account holder.
Which of the best free checking accounts will you open?
Earn $200 bonus