Residual income is something that most people strive for but often don't understand.
I should preface, you're not going to become the next Warren Buffet with residual income alone, but you can surely earn a passive income every day that can help you reach your financial goals and grow your net worth.
We're a big fan of residual income here at My Millennial Guide — the ones we're sharing are all pretty simple too, like Fundrise (review) – you can start investing in real estate with only $10. It's one of our favorite ways to build residual income.
Today, I will share with you ways you can make extra money while juggling the chaos of a full-time job. Learn how to make passive income through these residual income ideas.
If you wanted to start earning residual income, let's get started with the basics.
What is Residual Income?
To get you started, we want to get into what exactly residual income is.
So what exactly is residual income? Residual income refers to the amount of income you generate even after you have provided your product or services.
It is a stream of income you get after your work has been delivered. It is basically interchangeable with the term passive income.
For example, writers and artists release a book or a song on a particular day and a particular year but get paid for that piece of work for many years after. The royalties they get paid are their residual incomes.
Residual incomes are a great way to make money "passively". This way you can have a source of income to rely on even when other sources of income are spent on bills.
Let's look at specific examples next.
Make Residual Income Investments
I'll share some of the best residual income investments I've found that you can take advantage of easily.
It's a common misconception that when people hear about investing they believe that they need "wealth" in order to invest when actually the opposite is true.
You don't need millions of dollars or even tens of thousands of dollars in order to begin making residual income.
The best time to start investing is when you are just starting out with modest savings.
The reason for this is the magic of compound interest.
Compound interest is when you earn money on a deposit (a percentage that varies depending on the type of account), and then you earn more interest on that interest from the initial deposit, and then this process keeps continuing for 10, 20 or 30 years until your money has greatly increased in value!
Example of Compound Interest:
You invest $1,000 as an initial deposit into an account that pays a 6% interest rate (slightly lower than the average of the stock market), and then you deposit $300/month (About 10% of $50k/year salary).
After 10 years you would have $50k, then $141k after 20 years, and $307k after 30 years. And this is even without increasing your savings relative to your rising salary!
The best part is that you can start doing this right now with micro-investing apps available to the average person.
"SO YOU'RE TELLING ME THAT THERE IS AN ACCOUNT OUT THERE THAT WILL ALLOW ME TO GROW MY MONEY THAT MUCH?"
And my answer to this question is yes.
And the best part is that you don't have to buy expensive blue-chip stocks (Apple, Amazon, Google, etc.), a life insurance policy, or an expensive rental property to generate this extra income.
All you have to do is deposit your extra savings from living cheap each month and be patient as time is your best friend.
When you only small deposits from your savings each month, over a 10, 20 or 30 year period you can grow your savings into multiple six figures.
Do Research on Dividend-Paying Stocks
If you wanted to get into more advanced investing options, then take some time to learn about dividend stocks. It's been said that the average millionaire has seven streams of income.
Dividend stocks are usually always in the mix.
Dividend stocks are similar to regular shares of stock, but they pay you a small portion of the companies earnings monthly or quarterly.
So it's wise to build a portfolio of dividend-paying stocks that will give you passive income, or give you passive income while you're sleeping!
If you ready to get hip to dividend investing, check out Webull:
Webull makes it really easy to invest in dividend stocks, while still having plenty of features as you get more comfortable with investing.
Plus, they'll give you a free stock valued up to $1,000 just for joining.
The process is easy, just sign for a new Webull account using this referral link, after registering — you can download the app and in the menu hit "my free stock" to see which stock you got.
The stock will be worth between $3 and $1,000 and credited within 5 trading days and you can sell it right away and withdraw the money to your bank account if you wanted too.
Or you can take a look at some other investment opportunities that will provide a steady stream of residual income.
1. Take Advantage of a Residual Income Opportunity with Fundrise
Real estate investing is one of the most popular ways to generate residual income. Real estate investment might seem big or only for the wealthy but the truth is, there are other ways an investor can generate residual income despite income stream.
Apps like Fundrise offer a platform that provides investors with an opportunity to make efficient investments with a minimum income. One of the best parts about Fundrise is that the platform provides a diversified investment to anyone in the United States. This diversification is great because it can help build a viable and stable stream of residual income.
Best for REITs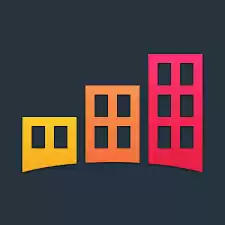 Fundrise
Fundrise is a very easy-to-use app that allows individuals to access crowd-funded real estate investing. This option is best for users who want to make money consistently and let their money make them money.
Open Account
Fundrise Review
2. Earn Competitive Returns Investing
Everyone knows that investing can make you residual income, but what websites or apps are the easiest to use? Well, we recently ranked and reviewed the top investing apps that are easy, fee-free, and a bright idea to use to earn residual income.
Not-so-newsflash: fees are frustrating and they can keep people from investing. It's why these investing apps like M1 Finance and Webull charge $0 transaction and management fees. So there's no reason not to start investing.
Also, if you get started with an app like Acorns they'll give you $5 to start investing.
You don't have to be a pro to invest like one, so get trading. Check out our top picks for investment apps.
Best for automated investing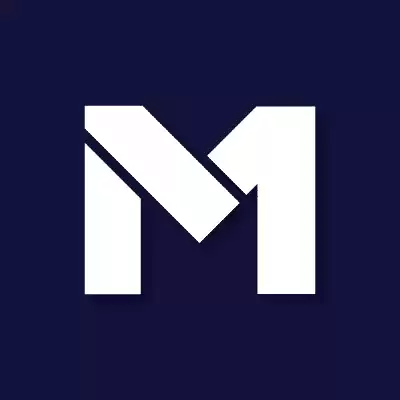 3. Get Paid to Store Things
Do you have a garage, basement, attic, driveway, or even a closet that is empty for most of the year? Try renting it out with Neighbor.com.
Neighbor is a peer-to-peer storage marketplace that connects people with unused space to people in need of storage. Homeowners turn their garages, basements, and driveways into extra income and renters can find cheaper and closer storage.
Earn thousands of dollars a year renting out the space you don't use to neighbors who need to store items or vehicles. The best part is that it's free to list your space.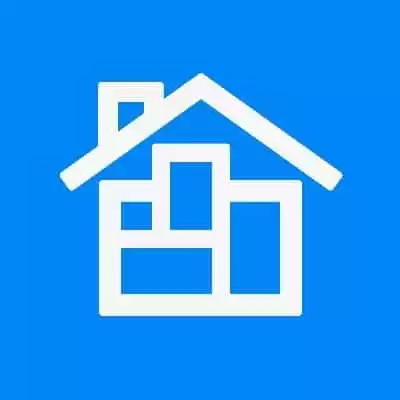 Neighbor - Get Paid to Store Things
You can generate $100-$400 every month by making use of unused space you have. Additionally, you will be provided with $1,000,000 host liability protection. You can select the individual, the items, and the time-frame in which things are stored. This is a great way to support your local community members who need extra storage space. It is an effortless and passive income stream that can be directly deposited into your bank account on a monthly basis.
List Your Space
Residual Income Ideas
A lot of people learn about residual incomes and decide to also find a source – this is understandable considering residual income boosts your finances. Some residual income ideas include:
4. Shop on Amazon? You Need This Free Browser Extension
If you are looking to earn cash easily then Capital One Shopping is your go-to extension. It is a fun way of earning some cash and exciting prizes.
As the name indicates, when you're checking out a product on Amazon, the browser extension checks out hundreds of other retailers to see if they can find you a better price. You'll see a notification if we find a better offer. Follow the notification link and your coupon codes will be automatically applied to your shopping cart.
Take action: Learn more, it's free!
Capital One Shopping compensates us when you sign up for Capital One Shopping using the links provided.
5. Make Residual Income by Blogging
I've tried over 100+ creative side hustles to make money and found that blogging is #1 in making passive income.
It's very rewarding to share my passion (personal finance) with my readers, but I also rake in thousands of dollars a month from it — and it's so easy to do!
I put everything I learned in the past 8 years of blogging and experience from running 4 different profitable blogs in an easy-to-digest 7-day FREE email blogging course. Don't worry it's totally free, I just wanted to share my experience on how to start a blog.
If you would like additional information about setting up a profitable blog as well as making money from it (in the first 30 days), I recommend that you sign up for my free blogging e-course below.
The best part? Starting a blog is easy. You can get the initial set up done in under 20 minutes.
If you don't have time right now to set up your blog, you can sign up for my how to start a blog email course. It'll teach you how to start your own profitable blog and generate passive income within the first 30 days.
Sign up here for the free email course:
6. Score Money Playing Fun Games on Your Phone
We all heard the old saying "time is money" right?
Instead of playing games on your phone like everyone else and feeling bad for wasting your time — now you can get paid for it.
Getting paid for playing games sounds like a dream. But if you download a free new app, and then download games from it and play, you earn money.
As you level up you can earn more money for cash rewards or gift cards.
This is a great opportunity for those looking to get paid for something they enjoy, like winning free gift cards and cash for playing games. I use it and it is legit and has over 35,404 positive reviews in the Google Play store.
If you're interested, I recommend you download the app from the Google Play store for free by clicking here.
100% free, no deposits required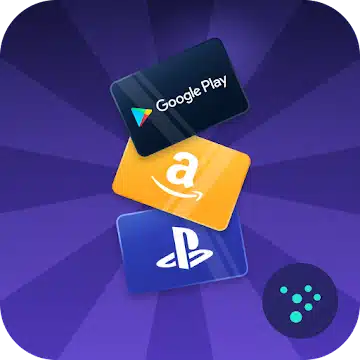 Mistplay (Android Only)
Earning money by playing games on your phone sounds like a dream. But Mistplay really pays you for playing new games with free gift cards. It is 100% free to play and you never have to deposit any money.
Start Playing
Mistplay Review
7. Rent Out Rooms Through Airbnb
If you have a spare room or apartment, you can list it out on Airbnb to get tenants. The best thing about this idea is, the tenants are temporary. This way they can stay for a short period and leave so you can decide on whether to keep renting or not.
Despite being interchanged often, there's a difference between passive income and residual income.
While passive income is the income gotten with little or no effort(from stock investment property investments and so on), residual income is a leftover income you get after you have done your work. Passive income is good because it requires little or no effort to generate the income but with residual income, even after you've paid up all your bills, you still have some "disposable income".
Best Residual Income Apps
To get you started with earning passive income on your phone, here are some of our favorite residual income apps or the best apps to make money fast:
8. Earn Money for Watching Videos
Many of you have come here by searching "make residual income."
Well, here you go. This has got to be one of the fastest and most legitimate ways to make passive income.
You can actually get paid to watch movie previews, celebrity videos, news, and all sorts of other videos.
You can sign up for sites like Swagbucks and Survey Junkie that will pay you to watch certain videos.
They will tell you how many minutes you need to watch the video for and you might also be asked to like the video.
While you not going to make a career out of it, it's very easy money for pressing a few buttons on your phone in your free time.
There really is no limit when it comes to the question of how to make money online.
Earn around $50 to $1,000 per year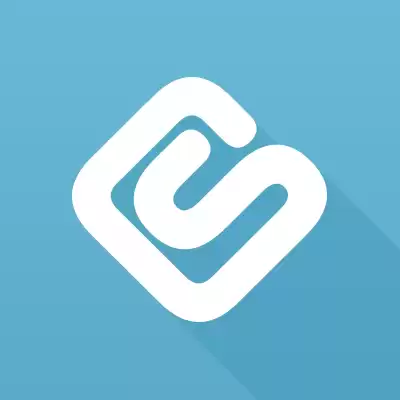 Swagbucks
Swagbucks offers a variety of ways to earn money online. You can take surveys, play games, surf the web, watch videos and more to earn points towards gift cards or cash.
Start Earning
Swagbucks Review
9. Let This App Get You Lower Prices
If there ever was a passive income app you should have in your life, it should be Capital One Shopping.
Here's why: I bought Keurig cups online from Target the other week. The price of the Keurig cups I purchased dropped in price, after the fact. I effortlessly got refunded the price difference without doing a thing.
…I didn't have to do anything, other than originally sign up for Capital One Shopping.
This free app will scan your emails for any purchase receipts from dozens of online retailers.
You don't even have to know about the price drop in order to get your refund.
I pocketed around $50, in the first few weeks of signing up. Remember, it's 100% free.

Capital One Shopping
Capital One Shopping helps you save money while you shop online. Free for everyone - no Capital One account required. With Capital One Shopping: It does the work for you -- it's kinda genius. In the last year alone, Capital One Shopping found over $160 million in savings. Capital One Shopping is just another way Capital One is looking out for you and your money.
Pros:
Find deals and savings from stores you love

Earn Rewards and redeem for gift cards

Easily find and apply available coupon codes
Learn More
Capital One Shopping compensates us when you sign up for Capital One Shopping using the links provided.
10. Get Cash Back for Your Amazon Purchases
You'd be silly not to get cash-back for items you would have bought anyway. You can do this by shopping online with Rakuten.
Rakuten is my favorite way to make money when I shop online and right now they are offering a $10 sign up bonus through this link.
Every time I shop online, I start at Rakuten and then I get cash back deposited into my PayPal account.
Hello, free money!
11. Build Your Savings Without Trying
Rocket Money is a real, much better, and desirable alternative to all the other money saving apps on the market.
With Rocket Money, they have saved over $15M for its users on their bills (think cable or cell phone bills) and canceling forgotten subscriptions.
Have a cable bill that has been increasing over the years? You can now simply download a free app, and they will negotiate it down for you.
Rocket Money will help you take control of your money, users have saved over $15M to date, and all without being a financial expert or dealing with staying on top of your bills, which can be a full-time job.
There is a reason why they currently have over 50,000+ users, this app really gets you back free money.
If you're interested, I recommend you sign up for more information from Rocket Money by clicking here.
#1 Money Saving App

Rocket Money
Rocket Money is free to use
Rocket Money helps 3.4+ million members save hundreds. Get the app and start saving today. Save more, spend less, and take back control of your financial life.
Start Saving Now
Read Review
12. Unlock $100 Rewards by Exploring New Apps!
With KashKick, your everyday online activities are rewarded. From answering intriguing surveys to downloading exciting game apps, you could earn up to $100 per app.
Not just that, there are opportunities to earn while playing games, watching videos, and even simply reading emails. Although surveys remain a major earnings avenue, the sky's the limit with the variety of tasks available.

The best part? As soon as your balance hits $10, you can swiftly cash out through Paypal. Picture this: making some extra cash while lounging comfortably, phone or computer in hand.

Ready to dive in? Signing up is a breeze, and as a warm welcome, you'll instantly receive $1 just for completing your profile. One step closer to your rewards!
Earn up to $100 today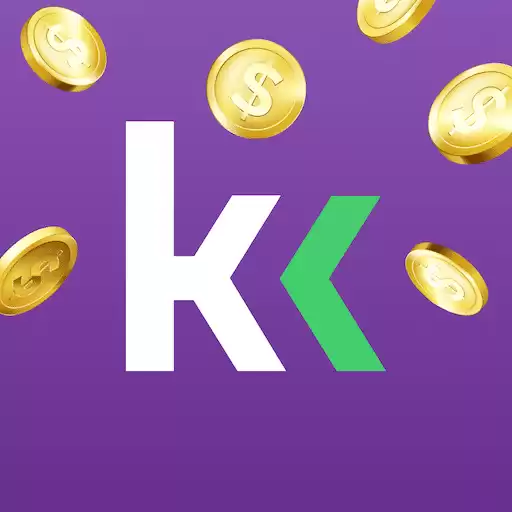 KashKick
Trusted by 2M+ users like you
This site pays you cash to play mobile games, save money, take surveys, and see offers — make $100 today. Over 2 million users agree that KashKick is a fresh and lucrative way to earn money and get paid directly to your PayPal!
SIGN UP & START EARNING NOW
13. Get Paid for Things You Would Have Bought Anyways
Let's say you're going to Walmart or Target later — if you have the Shopkick app downloaded you will get rewarded just for going to that store.
It's that simple, and all the major stores are available to receive points for. You then can redeem those points for gift cards to major retailers, including Amazon, Target, Walmart, Best Buy and more.
You'll get even more "kicks" the app's currency for scanning your receipts and any online purchases. You don't have to do much as your linked cards will add your kicks for you.
It'll actually be difficult to not to earn easy money with the Shopkick app.
14. Earn $50 in Residual Income for Downloading an App
By using the internet as you do every day, Nielsen invites you to make a difference – and you can make money too.
I downloaded this app and make around $50-100 passively… it's a legit app. You don't have to do anything other than initially registering your computer or phone.
Get $60 for installing app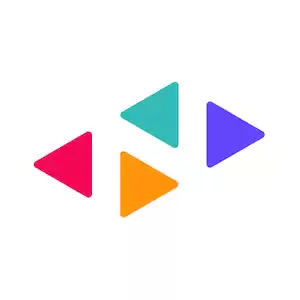 Nielsen Mobile Panel
This company will pay you $60 a year to keep their app on your favorite internet browsing device and they also give away $10,000 each month. You don't have to do anything other than initially registering your computer or phone.
Start Earning
Nielsen Review
15. Rent Out Your Car to Make Residual Income
Did you know that you can rent out your car when you're not using it? And that you can bring in a lot of extra cash in your wallet by doing so?
Do you plan on heading on a vacation soon while your car sits unused at your home? Do you sometimes not use your car on the weekends? If so, renting out your car while you're not using it could be an easy way to make passive income.
A well-known company, Turo, which has signed up nearly 5 million users to its website, according to Bloomberg, lets you do just that.
It's also really simple to do (and free). Listing your car is quick and easy and takes less than 10 minutes to set up. According to a recent Turo review, somebody listed their car for 5 days every month and made $3,496 in a year.
Sounds pretty good to me.
Oh, and they also protect your car against physical damage, so you're fully covered. You can sign up here and start making money with your car.
16. Make Passive Income Playing Trivia
What is the most popular drink in the world that does not contain alcohol? What the official national anthem of the United States of America? What is the Capital of Australia?
If you answered coffee, star-spangled banner, and Canberra, then you may want to look into the new trivia app that pays you huge cash prizes for your smarts.
Today's prize is worth over $1,000! I'll be playing, will you?
Click here to download the free trivia app and start winning cash daily!
Daily prizes over $1,000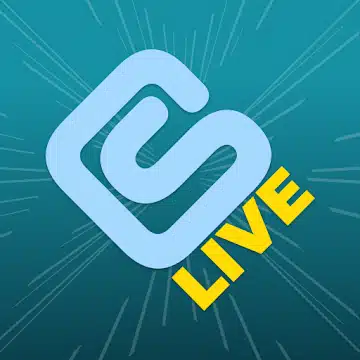 17. Get $5 Bonus for Linking a Credit Card
Looking for easy money?
The Dosh app is the free cash back app that finds you money for shopping, dining out, and booking hotels and travel activities with more than 100,000 merchants and brands nationwide.
This company not only allows you to get cash back on everyday purchases, but no receipt scanning required!
Click here to get started with Dosh and get a $5 sign up bonus.
Need Money Now?
If you actually need money now, then you can opt for a personal loan. When you need money in a hurry ZippyLoan is where to go.
You apply for a loan through the Zippy Loan site, if approved they send your loan application to one of many loan providers.
You review the loan details and e-sign if you like what you see. No risk in checking what offers you'll get. You can borrow between $100 and $15,000 as soon as tomorrow.
Loans service up to 60 months.
ZippyLoan connects borrowers to lenders through their network of lenders. They'll find you the lowest interest rate and is one of the best no credit check loan. You can visit ZippyLoan here.
Loan options for poor credit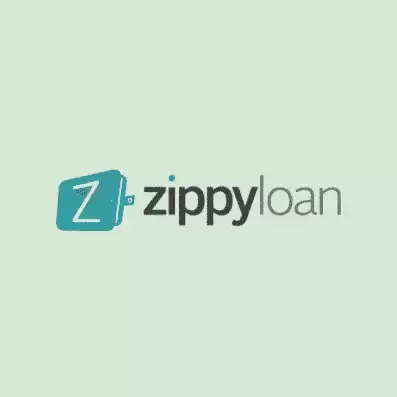 ZippyLoan
Borrow between $100 and $15,000
No risk in checking what offers you'll get
Quick approval and fund disbursement (if approved)
No minimum credit score requirement
Apply Now
Our Zippyloan Review
What to Do with Your Residual Income
Many of us have or are looking to develop, residual income to supplement the income from our main jobs.
But how should you categorize your extra income? Make sure every dollar from your side hustle income has a purpose with these 4 strategies:
Don't Double Count Your Earnings
I recall my first non-wage residual income. It was the simplest introduction possible: I started selling my old stuff on eBay. My primary motivation wasn't even the income, but rather the decluttering that selling my stuff would facilitate. I was looking to ditch dead weight, and focussing on physical clutter seemed like one way to begin.
But, when the sales actually began hitting my PayPal account, I began thinking of all the things that new income stream could offset. And I do mean all the things. I was full of excitement about how that $75 I earned selling an item could cover my groceries for a week! And half a plane ticket to Vegas! And a nice restaurant meal out! I needed to slow down and realize it might offset one of those areas of spending, but not all. And that it ultimately represented a net loss anyway given the item sold probably cost over $200 new.
Once your residual income starts flowing, check that you're not allocating it to more than one area. Give each dollar a singular purpose, be it covering day-to-day spending, bulking up your emergency fund, or investing.
Don't Spend it Before You Earn It
Closely correlated to the above, be mindful about adjusting your spending upward, especially before your residual income really starts materializing. My preferred way of looking at it is, earning residual income is not a good reason to spend recklessly, or in a way, you wouldn't have done otherwise.
An example of this is income earned from Airbnb, particularly if it's only when you travel. I list my apartment on Airbnb when I go away on travel, but I only do so for trips I would've taken (and would've been able to afford) anyways. If I started taking trips just for the purpose of earning more Airbnb cash, I'd want to be very mindful of the overall cost of that travel, relative to the potential income generated.
With that in mind, I would recommend Airbnb as a great way to make extra cash as it's worked for me. If you wanted to try to list your spare bedroom, sign up to become an Airbnb host here.
The same could be said of buying items to flip, which is a really interesting area to look into. Just be conscious that the inventory you bought doesn't represent actual cash until you've successfully flipped it. And it should go without saying, but please don't go into debt chasing residual income.
Budget for Taxes
Depending on the character of your residual income, you may need to report it as self-employment income. One way or another, in most cases it will ultimately end up on your tax return. One exception would be when you have a loss on the sale of personal-use property, such as your car, home furnishings, or clothing (i.e. that $200 product I sold for $75), which is not reportable, as it's not a deductible loss. In general, any source that has paid you more than $600 is required to issue you a 1099, which is reported to the IRS, and is then your responsibility to report on your tax return.
For a broad overview, the Turbotax blog provides a summary of what to think about. You should consult a tax professional for the specifics on this as related to your personal circumstances.
Enjoy the Process
I've found delving into different residual income ideas to be a really fun process. Even just those first few eBay sales started building up my entrepreneurial drive. My residual income muscle, if you will. It's remarkable how different it feels earning your first independent income, versus getting the same old paycheck you're used to.
I've found, and have noticed in others, that it tends to spark the desire to do more, to seek out new opportunities, to optimize other areas of life.
As millennials, we've tapped into the power of developing multiple income streams, and we certainly love the freedom and flexibility that allows. Keeping a few key concepts in mind as we do this will serve us well as those income streams grow and change over time. Whether your goal is to replace your day job income, pad your savings, or fund your next adventure, thinking more like an entrepreneur is going to get you there faster.
Looking for more ideas? We put together a list of Ways to Make Money with Passive Income Ideas.
Have you started making money through residual income ideas? How's your residual income going?
Earn up to $100 today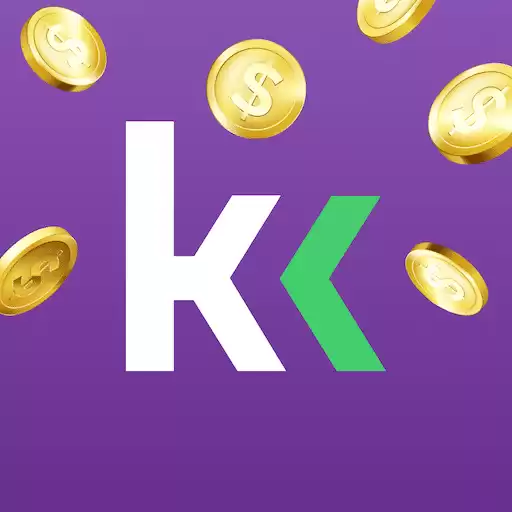 KashKick
Trusted by 2M+ users like you
This site pays you cash to play mobile games, save money, take surveys, and see offers — make $100 today. Over 2 million users agree that KashKick is a fresh and lucrative way to earn money and get paid directly to your PayPal!
SIGN UP & START EARNING NOW