Life is full of unexpected expenses, no matter how well we prepare. Having access to funds in an emergency can help bring your stress levels way down. That's where a cash advance comes in. At the same time, most cash advances come with hefty fees and strict repayment terms. If you do have to take advantage of this resource, you'll often pay a steep price.
That's not always the case with cash advance apps. In fact, these apps won't subject you to the same fee structures and repayment terms most other cash advance opportunities do. Many of them work with you to provide a valuable service if you're ever in need. Plus, they can also help you stay on top of your finances by tracking your spending and setting up a budget.
These cash advance app developers know that it's about much more than lending money; it's providing a handy service when you need it. If you're not sure what cash advance apps are right for you, though, you've come to the right place. Our list of cash advance apps includes many with varying terms and conditions to fit your lifestyle. No matter what you need a cash advance for, these apps are here to save the day.
Are you ready to find out what the best cash advance apps are? Let's get started.
How are Cash Advance Apps Different
Cash advances are sums of money taken from your pending paycheck to help you offset expenses. The most important characteristic of cash advances is that it's your own money you're borrowing, you just haven't received it yet as the bank is still clearing the deposit. They can also be funds you borrow against your credit limit, albeit with a price.
Yes, cash advances do have caveats. If you initiate a cash advance through your credit card, you'll pay higher APR fees than you would for traditional credit card balances. In addition, you may be subject to transaction fees and other charges along the way. The idea is that creditors are willing to lend you this type of emergency money, but not without paying the price.
Cash advance apps, on the other hand, provide a similar (if not better) service without all the unnecessary fees and repayment term restrictions. You'll still have access to your funds (whether via paycheck or credit card) early, but you'll pay zero interest in most cases. While these repayment terms last only so long in most cases, they can really help you get a leg up when you need it most.
In contrast to payday and personal loans, cash advance apps incorporate shorter repayment schedules into their fine print. In most cases, your repayment balance comes out of your direct deposit as soon as it hits your account. At the same time, some people may find this type of arrangement preferable to creditors who don't care how much you rack up in expenditures. You'll also receive your funds quickly, typically within 2-3 business days at most.
Pros
Here are some of the best features of cash advance apps:
Receive the money you rightfully earned quickly
Costs less in interest payments than payday loans
Won't negatively affect your credit score
Zero-interest terms can help you pay back the advance without any interest
Cons
You should also consider the following if you're contemplating using a cash advance app:
It's not a good idea financially to spend what you don't have.
Misuse of cash advances can exponentially increase your debt.
It's still possible to overdraft your account, even with a cash advance.
12 Best Cash Advance Apps
The following cash advance apps are all available on the App Store and Google Play Store for download.
You can request up to $250 through up to three cash advances per pay period with Albert. This cash advance app also rewards new members with $150 cash, as well as $150 more for each person new members refer. Cash advances with Albert come with a small fee if you want your money instantly. Otherwise, you'll pay nothing to get your advance within two to three days after requesting it. To keep using Albert after the 30-day free trial, you'll have to pay a monthly subscription of $4.
Get up to $250 and $150 welcome bonus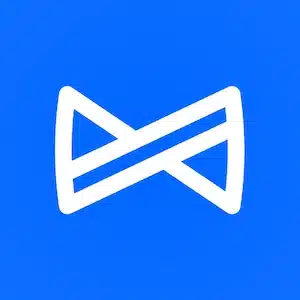 Albert
Get a no-fee and interest-free cash advance of up to $250
Pay a small fee to get your money instantly or get cash within 2–3 days for free
Costs $8 per month after a 30 day free-trial
Get Your Bonus
Albert Review
Get an advance of up to $500 with B9. This company offers zero-fee cash advances up to 15 days in advance. Plus, your money is FDIC-insured, which isn't always common with cash advance apps. B9 also offers money transfer services and a Visa credit card you can use to earn up to 4% cashback.
B9's target market includes those underserved and underbanked, who have access to cash advance options. The basic B9 plan lets you borrow up to $300 instantly with no fees, but costs $9.99 per month. The Premium plan costs $19.99 per month but allows you to advance 100% of your paycheck if you'd like.
Get up to 100% of paycheck*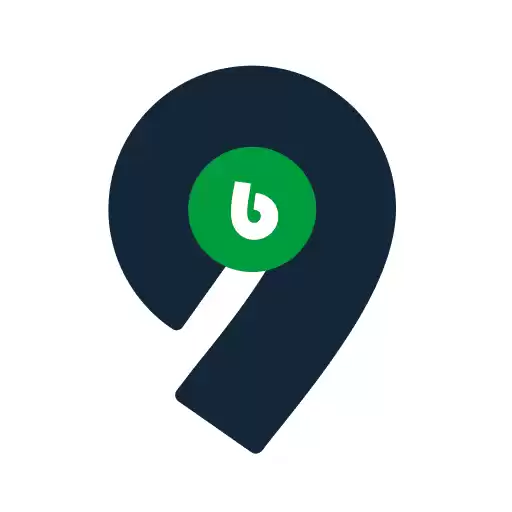 B9
Up to 100% of your paycheck instantly with premium membership*

No overdraft fees on checking account

Monthly membership fees:

$9.99 for advance plan or $19.99 for premium plan
Open Account
3. Branch
You can advance up to $500 per paycheck with Branch. This service includes a mobile wallet that allows you to manage your cash flow and spend it nearly anywhere. As long as you have a direct deposit going to your Branch Wallet, you qualify for an advance.
Download Brigit on either your iOS phone or Android device to have the chance at up to $250 in cash advance funds without a single credit check. Plus, you won't pay interest on your advance or any hidden fees. Check out Brigit to see what else the cash advance app can offer you.
Get up to $250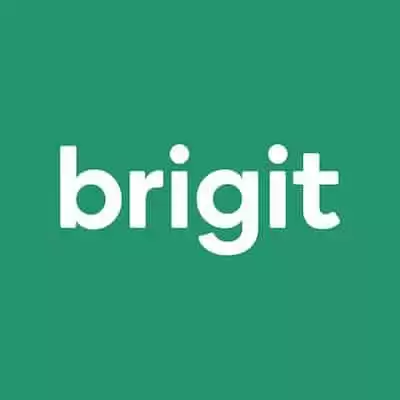 Brigit
Tap to get an advance within seconds
Get up to $250
No credit check is required and no interest
Pay it back without hidden fees or "tips"
Open Account
5. Chime SpotMe
Unlike some of the other cash advance apps on our list, Chime SpotMe lets you overdraft your account up to $200 without any overdraft fees. That's a great way to add a safety net each month, especially if you're living close to within your means. Chime also works with several apps so you can take advantage of that flexibility wherever you go.
Chime SpotMe doesn't charge any monthly fees or require a minimum opening balance. In addition, you can also get paid up to two days early when you set up direct deposit with Chime SpotMe.
To access up to $100 in cash advance funds, you'll need to subscribe to Cleo Plus. It will cost you $5.99 per month but you'll have access to cashback rewards as well. Cleo lets you choose your repayment timeframe, from three days to 28 days. Plus, your cash advance won't affect your credit score.
If you don't want to pay for access to a cash advance, the basic version provides free tools for managing your money. These include a budgeting tool, a digital wallet, and a weekly quiz you can take to earn cash rewards. Cleo also lets you earn interest on your savings as well.
Get paid up to two days faster with Current. You'll also gain access to up to $200 in cash advance funds with this app as well. There are no minimum balances or hidden fees. Current doesn't perform a credit check either, keeping your credit report free from soft pulls.
To qualify for up to a $200 cash advance, you'll have to apply for the Overdrive feature. Similar to Chime SpotMe, the cash advance really acts as overdraft protection to help you avoid extra fees. Current also gives you access to over 40,000 Allpoint ATMs as well.
8. Dave
With zero fees, credit checks, or interest, Dave offers members up to $100 in cash advance funds. Over 7 million people use Dave on a daily basis to help them achieve their financial goals and you can do the same. Dave lets you build your credit history and even get paid up to two days early. For as low as $1 per month, you can use Dave's budgeting tools and cash advance feature to protect yourself from unnecessary bank fees.
Unlike other cash advance apps on our list, Earnin does things differently. Rather than set a monthly subscription fee, they invite members to join and pay what they want to support the service. This includes paying them nothing!
Accessing cash advance funds is easy with Earning. The first step is to connect your bank account and notify Earnin where you work. Representatives will confirm the hours you've worked so that you can use them for a cash advance. When payday comes, Earnin will debit your account for the amount you borrowed. You can get an advance of $100 each day from the pay you've already earned.
Earnin doesn't charge any hidden fees or interest. There are no monthly subscription fees, penalties, or waiting to get your funds. Plus, you can get up to $500 of your paycheck per pay period if you like. If you connect a debit card to your Earnin account, you can eliminate the wait time as well.
Download Empower to get up to $250 in cash advance funds. There's no application to worry about. Empower doesn't charge interest or late fees and they don't check your credit either. This can be helpful if you need a cash advance but don't qualify for competitive rates because of your less-than-perfect credit score.
Empower also lets you set aside money automatically with AutoSave. The cash advance app offers a 14-day free trial, but after that, the monthly subscription costs $8. Note that Empower, like many of the other cash advance apps on our list, will garnish your cash advance sum once you receive your next direct deposit.
Best cash management account
Empower
Get a no-fee and interest-free cash advance of up to $250
Use AutoSave to automatically set money aside every week
Costs $8 per month after a 14-day free trial
Open Account
11. Klover
You'll need to have at least three consecutive direct deposits within the last two months, with no gaps in pay with the same employer, to qualify for a cash advance of up to $100 with Klover. Though this app doesn't offer a whole lot beyond the simple cash advance framework, it's a powerful tool you can use to cash in on a cash advance.
MoneyLion works with Instacash to get you up to $250 with no interest or associated fees. You can apply for a MoneyLion account online, but you'll have to link your checking account to qualify. There's no monthly fee with a MoneyLion account. You can get paid up to two days early with RoarMoney. Plus, the platform offers several ways to borrow, invest, earn, and save. You'll never complete a credit check either, keeping your score intact.
Get up to $250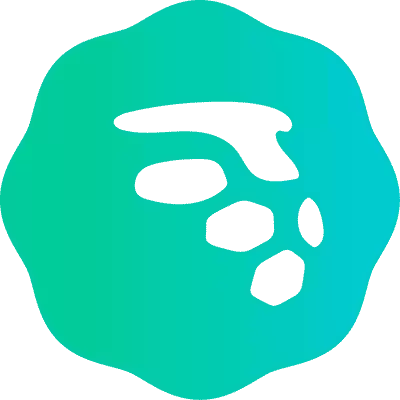 MoneyLion
The maximum advance is $250
No interest. No monthly fee. No credit check
Link your checking account to qualify for 0% APR cash advances
Open Account
FAQs
Which apps give you cash instantly?
Albert, Cleo, Empower, Dave, and Current provide members with an instant cash advance, albeit with a price. In some cases, you only have to wait 2-3 days to get your cash advance without having to pay an expedite fee. 
What are the best cash advance apps?
The best cash advance apps are those that suit your needs. Features of the best cash advances include zero-interest terms, higher advance limits, and plenty of financial tools to get back on track. 
Do I have to pay interest on cash advances? 
Cash advances typically require an interest payment. However, cash advance apps do not always have an associated interest rate, as many of them offer free interest for a specific amount of time. 
Are cash advances better than personal loans or payday loans? 
The best type of loan or advance for you will depend on your individual situation. However, you can expect lower interest rates and more flexible repayment terms with a cash advance, whereas personal and payday loans are more restrictive in their approach. 
Get a Cash Advance on Your Paycheck
We hope you've found this article useful in finding out how you can take out a cash advance on an app without agreeing to high interest rates and long repayment terms. That's why many individuals choose to download and use a cash advance app over payday and personal loans.
The best cash advance apps, however, are those that ensure they're simply one part of the financial journey their members are on. They often provide financial resources members can take advantage of to get back on track and provide a brighter financial future for themselves. How will you use your new knowledge of cash advance apps to achieve your financial goals?
Best Cash Advance Apps
Pros:

App Store: 4.8 – 51K reviews

Pros:

App Store: 4.6 – ‎122.4k reviews
Pros:
App Store: 4.8 – 51K reviews
$150 Welcome Bonus
Pros:
App Store: 4.6 – ‎122.4k reviews