Looking for actionable first-time landlord tips? Are you ready for the responsibility that comes with being a landlord?
Many people are afraid to put their homes for rent. However, the increasing costs of living make them rent out their property in order to make some extra money each month.
Either people purchase a house to live in or for investment purposes. The benefits of renting out a house attract both types of homeowners.
Renting out a house is not only about signing a few legal contracts. You have to consider a number of factors before putting your house on rent. Let's have a look at some tips that can benefit homeowners aiming to rent.
First Time Landlord Tips
Ready to start collecting rent checks? Follow these guidelines for first time landlords looking for tips to rent out your house for the first time.
1. Run Your Rental like a Business
This may seem obvious but it's important to treat your rental properties as a business and not just a source of extra income. This means keeping clear and organized records, setting and enforcing rules and policies, and consistently maintaining the property.
Doing these things will not only help you stay on top of any legal and financial responsibilities, but it will also attract responsible tenants and potentially increase the value of your property.
2. Find a Renter
When it comes to renting out your house, the major headache is to finding the right tenant. A wrong choice can create overwhelming problems for you and you may not receive a suitable rental income for your property.
Thankfully, the Internet facilitates you to find out the most suitable website to rent out your own home. Reliable real estate apps and websites can help you find the right tenants who are pre-screened and won't harm your property through misuse. They also help you save the costs you would have to pay to a real estate agent otherwise. Then you can use the best apps for landlords to help with rent collection and other tasks.
3. Always Screen Tenants
Vetting potential renters is one of the most important steps a landlord can take to protect their property and ensure a good rental experience. Thorough background checks should include credit history, employment verification, and rental history. This helps you avoid potentially problematic or unreliable tenants.
4. Don't Collect Rent in Person
While it might appear considerate to collect rent in person, more often than not it's quite the time commitment. With conflicting schedules, last-minute emergencies and rain checks, you may find yourself waiting awhile for your rent payment.
Save yourself the headache and go with one of the many other choices for rent payments – like online collection or money transfer apps – that takes less time and is less trouble overall.
5. Renovate Your House
With so many choices available, renters have become more attentive when selecting a house to live in. Make sure that the structure of your house is intact and the interior and exterior designs are attractive. Renovating your house before renting it off helps you increase your monthly earnings. If you intend to rent out just a single room or a portion of your home, then it should have a separate entrance to ensure privacy. Paying attention to such details will save you from worries and you can get a good price when renting your house.
6. Consult Legal Advisors
It is not advisable to rent out your house without filling out legal forms. It ensures that all the terms for renting the house are in written and the renter must abide by them. In case of any violation, you can take legal action against them. You can consult a legal advisor to prepare a property rental agreement. You can specify rent as well the due date of payments. You can also enforce a fine if they do not make a payment on the due date.
7. Increase Property Value
You can increase the value of your property by equipping it with safety tools. Firefighting tools, fixtures, and furniture can efficiently increase the value of your home. However, avoid wasting money on items that have no influence on the rent. You can also look at the benefits of a long-term TV rental by installing a modern HDTV set for your tenant to increase your home value.
8. Check Local Market
It is a recommended practice to go through listing websites to find out the average rental range for houses in your area. You can also ask other homeowners and professional real estate agents to propose a competitive price for your property. You will end up losing a significant amount of revenue if you set a rent below average market value. On the other hand, setting a price higher than the market range will lower the interest of potential tenants.
9. Buy and Sell Investment Properties
After you're set with your first rental, why not build an empire?
Wouldn't it be great if you could become a landlord of rental properties without dealing with all the hassle of buying, improving, and re-selling real estate?
You don't have to be a millionaire to invest in these types of properties. You can now find your inner property owner with Ark7.
As with any other rental property, investors earn returns from the rental cash flow and any appreciation in the property value when it's sold, and all without painting a wall or getting your hands dirty.
There is a reason why the number of investors on its platform increased last year, the sector is booming with investors clamoring to get a return outside of stocks and bonds.
If you're interested, I recommend you sign up for more information from Ark7 by clicking here.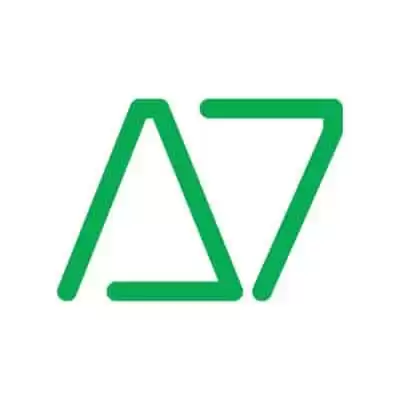 Ark7 - Invest in Rental Homes
Ark7 helps you invest in real estate as easily as buying stocks. Browse vetted properties, diversify your portfolio, and earn passive income. Ark7 can offer you some of the best features in the marketplace for investing in rental real estate, especially when it comes to investing directly in a rental property.
Open Account
Ark7 Review
Summary
Being a first time landlord can be daunting, but by treating your rental properties like a business, effectively communicating with tenants, thoroughly screening potential renters, staying up to date on landlord-tenant laws, and maintaining the property regularly, you can set yourself up for success. Don't forget to also make rent collection easy by utilizing online payment options. With these tips in mind, you'll be on your way to becoming a successful landlord.
With this first-time landlord tips in mind, are you ready to start collecting rent checks?
If you have any questions about these first-time landlord tips, just leave a comment below.
Get up to $250 today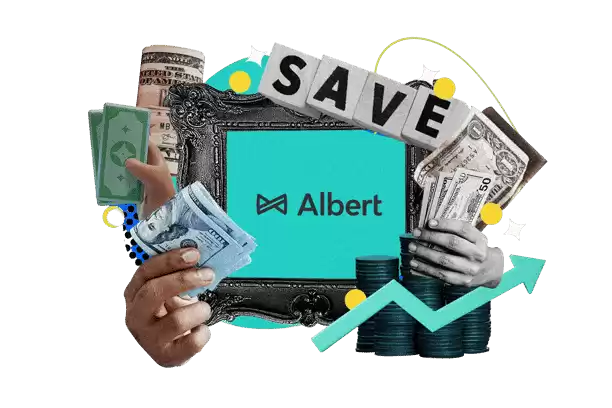 Albert
Get spotted up to $250 without fees
Join 10+ million people using the finance super app
Banking with instant discounts on gas, food delivery, groceries and more
Start investing, saving, and budgeting for free
JOIN ALBERT NOW