Want to earn more money, meet new friends, and be part of one of the world's most trusted beauty and lifestyle brands?
Then you should consider becoming an Avon representative.
Thousands of women have been able to turn direct selling into a steady source of secondary income or even a full-time career.
If you're interested in how to sell Avon and want tips on how to build your clientele, it's pretty simple to get started.
To begin selling Avon online, you can visit https://youravon.com/home/signup and a person from Avon's corporate office will get back to you.
However, in this Avon review article, we'll learn more about the opportunity and if it is the right fit for your lifestyle.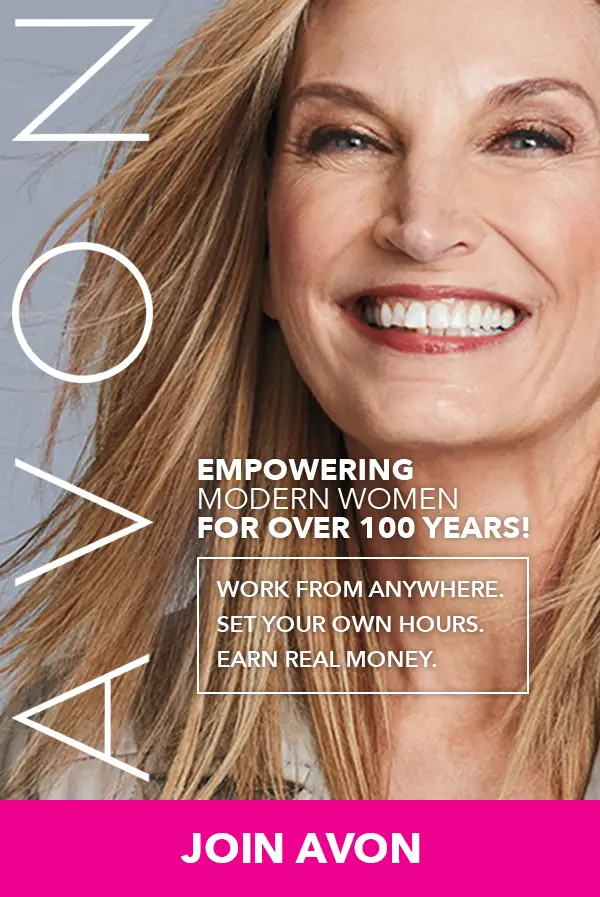 What is Avon?
Avon is the leading social selling beauty company in North America. They are one of the oldest and largest 'Direct Sales' distribution companies in the world. They offer work from home opportunities for men and women looking to make extra money or even full-time income.
Why Should I Sell Avon?
You may be surprised to know that selling Avon has perks to it. Earning extra income is just the beginning, you'll also have access to some top-rated benefits.
As an Avon representative, you'll have access to healthcare benefits, retirement benefits, and even educational benefits! Here's exactly what you'll get as a new Avon representative in 2021:
Healthcare benefits: The Independent Contractors Benefits Association (ICBA) designed specifically to meet the unique needs of Avon Representatives. Health options are available starting at under $32.51 per month and may include wellness visits, major medical, dental, vision and even disability coverage. ICBA offers a free benefit – the WellCard Savings Health Discount Program which offers members discounts on travel, car rental, theme park tickets, movie theaters, flowers and more!
Retirement Benefits: The Avon Independent Representative Retirement Program (AIRRP) offers Representatives a savings plan designed to meet their needs! You choose how much you want to contribute from eligible earnings each campaign.
Education benefits: Capella University, a fully accredited university, services more than 37,000 students through online virtual technology. In 2018, Capella is offering Avon Representatives and their family members:
$8,000 Learner Success grants for full-time Undergraduate degree programs.
$4,000 Learner Success grants for part-time Undergraduate degree programs.
Overall 10% tuition discount and waived application fee.
Free professional development webinars
And more!
Okay, benefits are great but how much money can you make selling Avon?
How Much Do You Make Selling Avon?
As a new Avon representative, you can expect to make money by selling products. The commission you receive is based on the product price. Here is the standard pricing structure:
$0 to $149.99 – 20% commission on sales
$150 to $299.99 – 30% commission on sales
$300 to $499.99 – 35% commission on sales
$500 or above – 40% commission on sales
I could write out all of the ways you can earn and how you'll get paid by being an Avon representative, but Lisa couldn't have explained it any better in her video.
Take a minute and watch it below if you're interested in the ways to earn and how you can get paid as an Avon representative:
How Much Does It Cost to Become an Avon Rep?
Most people want to learn how much it costs to sell for Avon or is it free?
You might have guessed that selling for Avon isn't free. You must buy the products and then sell them to your customers.
In order to become an Avon sales rep, you'll have to buy a starter kit that includes forms, brochures, and access to your own personalized Avon website that'll help you make sales. The kit starts at $25 but you can also get kits that range from $50 to $100.
How to Sell Avon from Home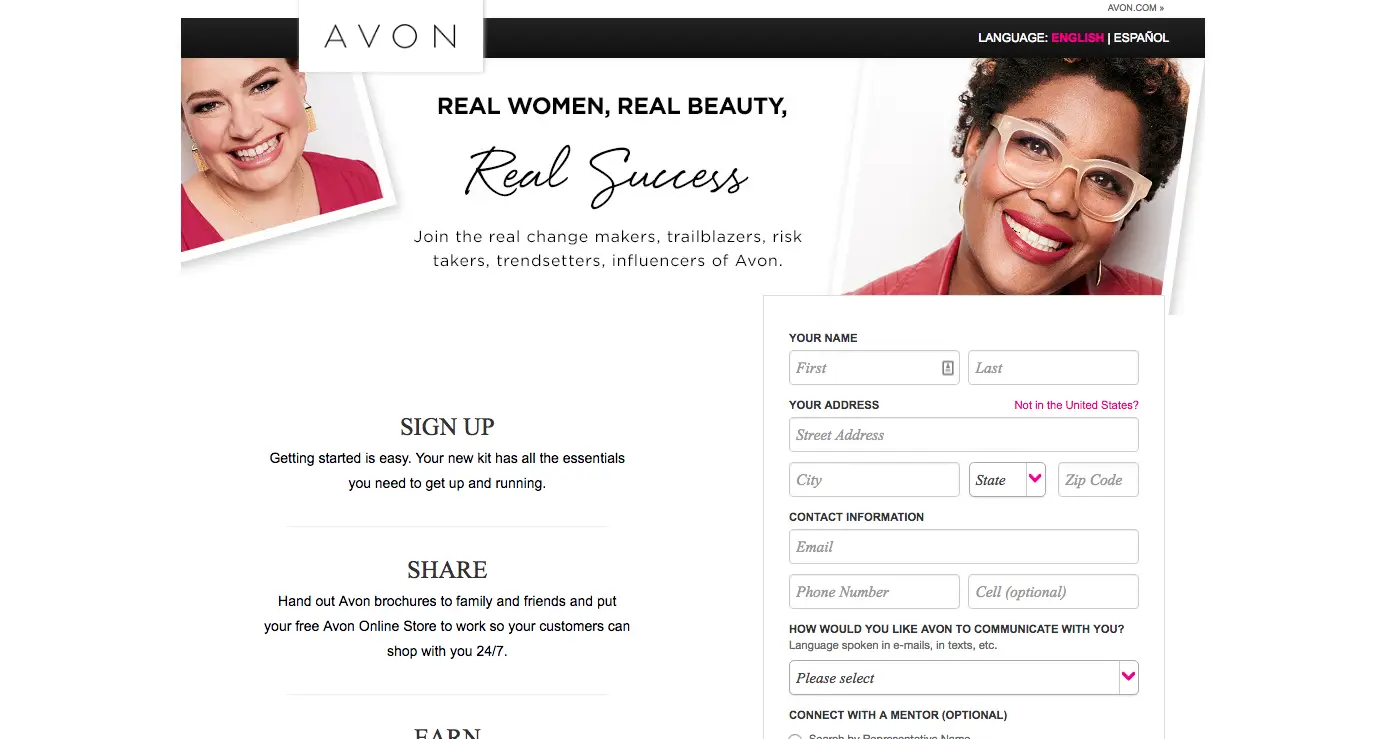 Do you think you want to give it a go? A kit is not that expensive and the process can be very profitable if you can sell the product. If you are interested in how the signup process would look like, here's how it works:
Go to the "Avon's Selling Portal" and click on "Apply Now." You will need to supply your name, address, contact information, and preferred language (currently, you can choose English or Spanish).
Click "Submit" and wait to be contacted by an Avon representative to complete the sign-up process.
Alternately, you can contact an Avon representative and sign up with them. If you know someone selling Avon, ask them to help you sign up. They receive incentives for recruiting other members.
Short Description of Avon

Great products.
You make your own schedule.
People love the products once they try them.
The investment is very little.
There are only monthly meetings vs weekly.
If you are serious and work at like a part-time job, you will make money.
Tips For Selling Avon in 2021
If you decide to sign up, you will be contacted by an Avon representative and that will get you started on the process of becoming an Avon representative.
You will receive a new kit has all the essentials you need to get up and running.
You'll want to do a few things from the beginning in order to secure your success in the Avon selling game.
Here is what you need to do:
1. Don't Just Use Brochures – Customize Them!
Avon will provide you with booklets and flyers that showcase different products. You can hand them out, but if you really want to get your customer's attention (and loyalty!) try to get to know the customer and give personalized recommendations. Use post-its to mark the products that you feel she will like the most. If you want, you can add a note. You'll direct her to what she really needs and make her feel like a valued customer!
For example, Gigi R. – who's been selling Avon for five years – says she will remember her customer's makeup preferences or even details from their social media posts or personal conversations with them. "I will tell somebody, 'Hey you mentioned it's your mother-in-law's birthday! She might like this.' Or, 'As soon as I saw this eyeshadow shade I knew it would bring out the color of your eyes.'"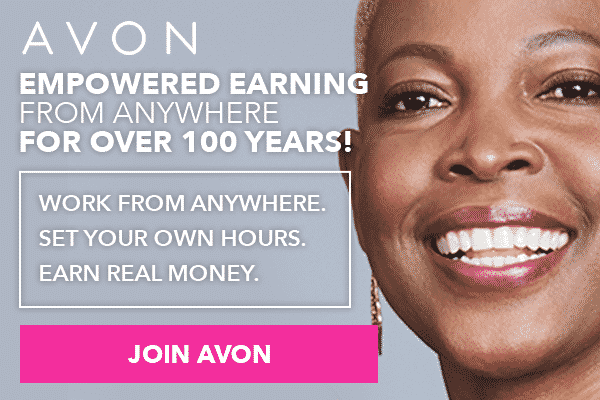 2. Try the Products So You Can Give Real Reviews
You can't sell what you don't know. Customers know when you're just parroting product benefits versus real experience where you can really describe how a beauty product works and how it feels or smells. It's also important, to be honest, and sincere.
Don't push blindly and give superlatives about how everything is "amazing!" Be specific and straightforward. "I really love this lipstick because it's creamy. I need to reapply it after I eat, but it's worth it because it doesn't dry out my lips."
3. Do the Modern Version of the Avon Party
Those parties where you invite friends over to try products do work but may be more difficult to organize if you're selling to busy women or people from different locations or circles.
If you can't synch schedules, look for modern (and digital) alternatives: posting a photo or video of yourself with an Avon makeup look on social media, or asking happy customers to share their Avon makeover pics in exchange for a free sample or discount. You can also do mini-get togethers, like gathering coworkers in the pantry over a lunch break, or organizing a "home spa day" with your fellow carpool moms. That's one way how to sell Avon to a group of people!
4. Make Avon Gift Baskets
If you're good with crafts or know someone who does, why not create a gift basket with related Avon products?
You can charge a little extra or offer it as "free packaging" for buying several products (just calculate the costs). For example, create an Avon gift basket for new moms, or combine different makeup products that suit a particular skin tone or can recreate a trendy makeup look.
5. Include Personalized Free Samples
Reward loyal customers by sending free samples when they order. The samples not only make them feel special, but encourage them to purchase the full size.
6. Ask Customers to Help You Spread the Word
Every new Avon representative asks how to sell Avon to a wider network – meaning, beyond friends, family and coworkers. One tip is to encourage existing customers to recommend or introduce you. You can give them group discounts for group purchases, or give referral discounts.
Is Selling Avon Worth It?
Today there are more than 10,000 direct selling companies worldwide earning hundreds of billions in revenue. According to Forbes, over five thousand people, a day continue to join companies like Avon to make money.
Whether you want to do it part-time or full-time, you can sell Avon anytime and earn up to 40% on all sales. This is not a bad side hustle and one of the top money-making options we listed in our ways to make money guide.
Avon makes it easy to become a beauty expert and grow your business fast with free training courses and tutorials on AVON U, the site's exclusive online learning center.
Earn up to $100 today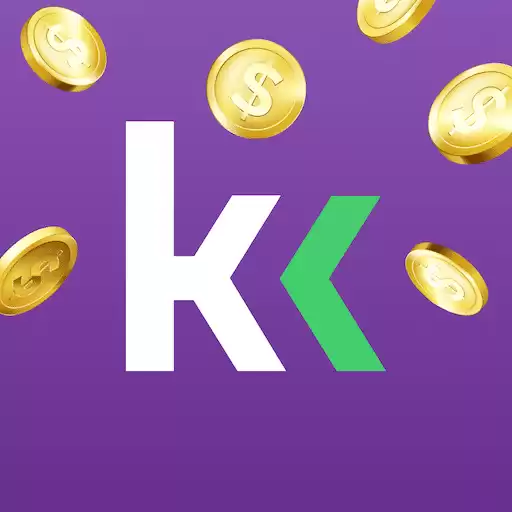 KashKick
Trusted by 2M+ users like you
This site pays you cash to play mobile games, save money, take surveys, and see offers — make $100 today. Over 2 million users agree that KashKick is a fresh and lucrative way to earn money and get paid directly to your PayPal!
SIGN UP & START EARNING NOW