Are you interested in having access to a net worth calculator to know your net worth?
A net worth tracker is useful if you want to calculate your net worth and grow it. And, if you're on this blog post, it's likely that you are.
Most savvy consumers will want a net worth tracker where you can include all of your assets, all of your liabilities (like credit card debt, mortgages, etc) and it'll give you a picture of where you stand.
For me, I've been using Empower for years but you may have your own preference on which net worth tracker to use.
Today, I'll tell you about the nine best net worth trackers and how they can help you build wealth.
What is Net Worth?
The term "net worth" is used to describe the value of a person or company based on assets minus liabilities.
Net worth is often used to measure the overall financial health of a person or company. Net worth is an important concept, one that you should be paying attention to long before you are thinking about how much you are worth when you retire.
Learn about how to calculate and track your net worth, how to measure your progress, and how to grow your net worth. Your future self will thank you for your early efforts!
When you start the process of learning about and growing your net worth, it can be very exciting to watch it increase over time and get you closer to your ultimate goals like building generational wealth.
How to Calculate Net Worth
Basically, net worth is calculated by adding up the value of all assets and subtracting the value of all debts or liabilities.
Assets would include cash in bank accounts, equity in real estate investments, stocks, bonds, investment and retirement plans, and ownership of any specific items that may have a clear market value and could be easily sold to liquidate the value (such as a classic car, artwork, etc.).
Debts and liabilities would include the balances on any mortgages, auto loans, personal loans, student loans, medical responsibilities, and credit cards, or any other debt that a person or company is responsible to pay back.
Why Track Net Worth
Tracking net worth is important because having an understanding of your overall net worth gives you a fairly clear picture of your overall financial health.
It's easy to know how much money you make from your salary, and how much money you spend each month using budgeting tools, but knowing your overall net worth is an important part of the picture.
How to Track Net Worth
There are several ways to track net worth. First, make a list of everything you own, and all of your assets. Be sure to include bank accounts, investments, real estate equity, retirement accounts, and any valuable property.
Next, make a list of the debs you have. Be sure to include mortgages, auto loans, student loans, medical debt, personal loans, credit cards, and any other debt you may have. Then, subtract the amount of debt from the amount of assets. This will be your net worth.
Or, if you're like me, you will want to use a net worth tracking app to get it done automatically for you!
Best Net Worth Trackers to Build Wealth
Calculating net worth is easy with these apps:
Best for Free, Automated Net Worth Tracking: Empower
Empower is a free net worth tracking app that allows you to sync your assets and liabilities.
I've been using it for years now and it has everything you would need. Once you create an account, this app will be an effortless way for you to link your accounts and track your entire net worth.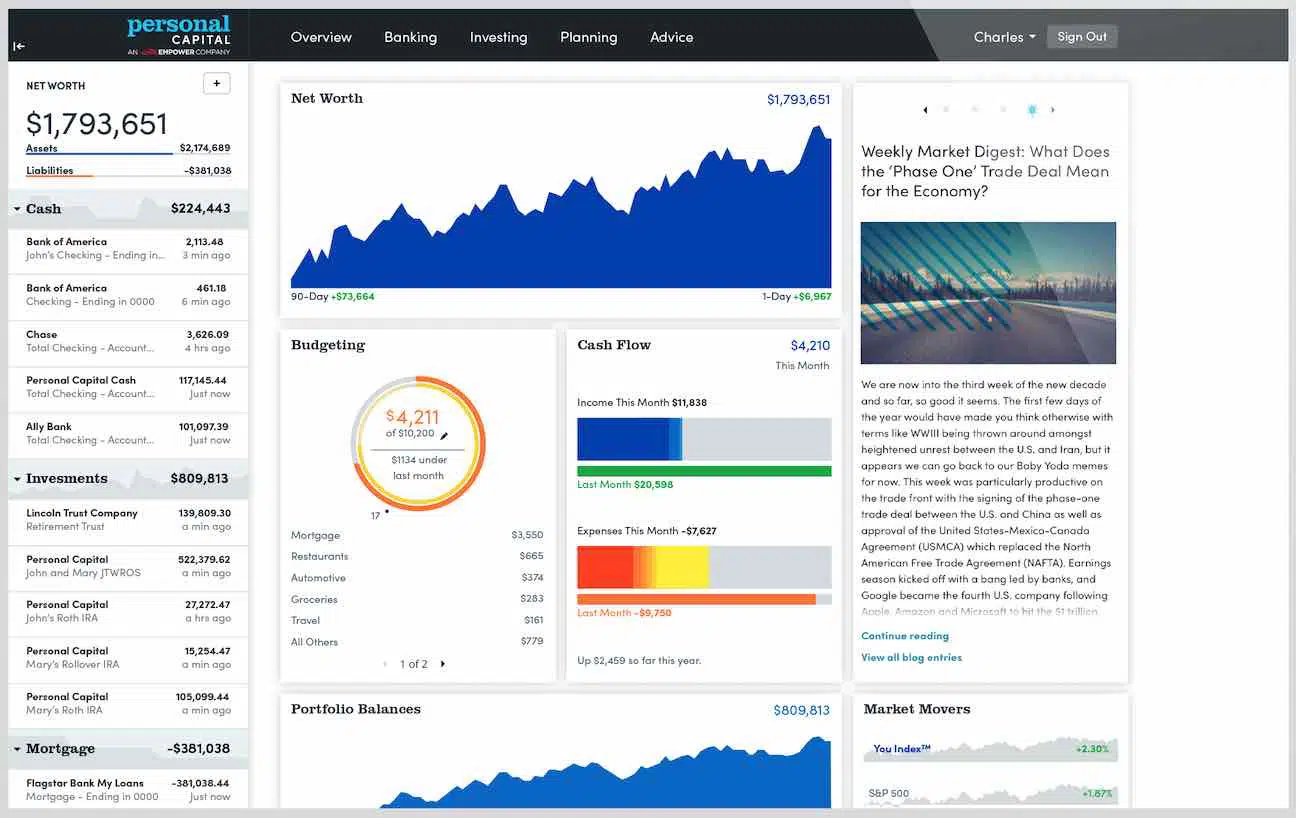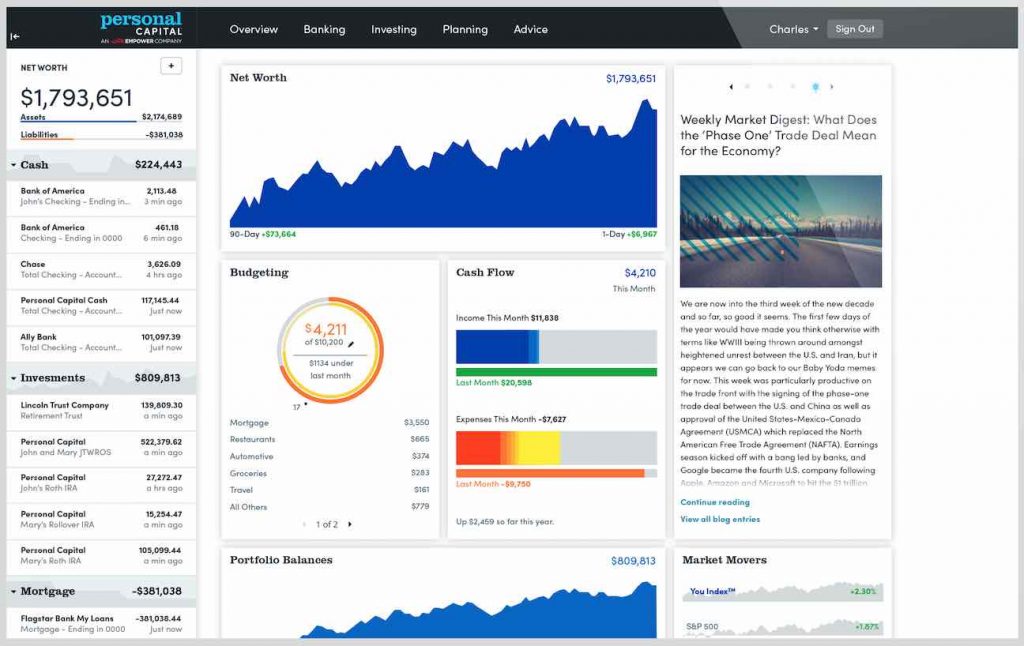 Empower combines smart tools with the personalized touch of a financial advisor to give you an investment strategy that fits your needs through its investment advisory services.
Overall, when you create your account, it will walk you step by step through entering each and every asset and liability, allowing you to easily keep track of your net worth—for free! You can also use their free retirement planning tool to help find out how much money you need to save for retirement.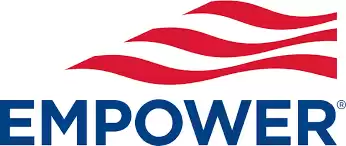 Empower
Take control of your finances with Empower's free personal finance tools. Get access to wealth management services and free financial management tools.
Open Account
Empower Review
Best for Investing Integration: Betterment
Betterment can help grow your money by making saving and investing easy. The app and web platform can allow you to invest in a tailored portfolio, set buckets for your goals, and earn rewards.
Betterment can also help you track your net worth, while also providing some financial advice that can help you make smarter personal finance decisions.
Learn how to manage your money and grow your net worth while also investing and doing some retirement planning with Betterment.
The company recently added its Betterment Checking account, a mobile-first checking account and Visa debit card for your daily spending.
If you choose to invest through them, Betterment charges a 0.25% management fee for its basic service, which it calls Betterment Digital, or 0.40% for its Premium offering or you can get one year managed for free through this link.
Best for Collaboration with a Partner or Financial Advisor: Monarch Money
Monarch Money offers a cool option that allows you to share your account with a partner, each having separate logins.
This can allow a couple to share the responsibility of watching how their money comes and goes, and how it grows.
Make a budget that you can stick to together and watch your net worth grow. Or share your information with a financial advisor and they can offer you more customized advice.
You can try Monarch Money for free for 7 days through this link without a credit card required, after that it'll cost you $9.99 per month or $89.99 per year ($30 savings).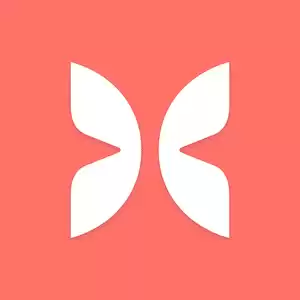 Monarch Money
Monarch is a modern and all-in-one finance tracker that helps users manage money, track expenses, savings, and investments with ease through a customized dashboard.
Open Account
Best for Spreadsheet Net Worth Tracking: Tiller Money
Tiller Money is a tracker that uses a simple spreadsheet that makes keeping track of your personal finances straightforward.
You can automatically download your financial information or manually enter it, whichever is more comfortable for you.
Only Tiller automatically updates Google Sheets and Microsoft Excel with your daily spending, income, and balances.
How much does Tiller cost? Tiller costs $79 per year. You get a free 30-day trial through this link.
Best for Tracking Traditional & Crypto Portfolios: Kubera
Kubera also offers a net worth calculator and dashboard to help you sync all your assets and liabilities and track cash flow.
Looking to track your net worth and include any crypto portfolios? Kubera is the perfect tool for you.
This program will also track your crypto investments, including any rise or fall in the market, and figure that into your overall net worth on a running basis.
Kubera is on the higher end of net worth trackers coming in at $15 per month or $150 per year ($30 savings).
However, if you do have crypto in your portfolio, it may be worth trying it for free for 7 days to see if it is worth the cost.
Best for Budget Integration: YNAB (You Need A Budget)
You Need a Budget (YNAB) is a great net worth tracking system that allows you to track all of your spending and calculate your net worth.
It is simple to use and keeps you aware of everything since you have to manually update your account balances each month.
For some, this is inconvenient, but it doesn't take much time and helps many people stay fully aware of where their money is coming in and going out.
YNAB costs $14.99 per month of $98.99 per year ($80 savings). YNAB offers a 34 day free trial.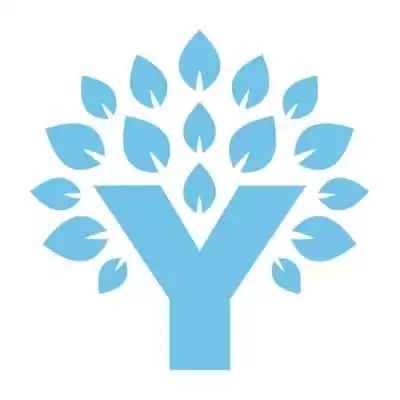 YNAB
Money doesn't have to be messy. The YNAB budgeting app and its simple four-rule method will help you organize your finances, demolish your debt, save piles of cash, and reach your financial goals faster.
Open Account
Best for Total Customizability: PocketSmith
PocketSmith is a terrific way to track your net worth. PocketSmith offers customized financial tracking, as well as forecasting tools for predicting patterns in your net worth.
Reports are available to look at your history, as well as your future.
PocketSmith offers three options: free, Foundation, Flourish, and Fortune. The free plan allows adding up to two accounts and requires you to manually import bank details.
However, you'll likely want the Foundation plan which is $9.99 per month and offers a ton of more options. You can see the pricing page and different plans here if you're interested.
Best for Simplicity: Mint
Mint is a very popular and well-established net worth tracker that provides options to track your net worth over time.
It was the first personal finance budgeting app I started using and I'm still using it.
It may not have all the bells and whistles of some of the other net worth trackers, but it is tried and tested, and extremely simple to use.
You can connect all your financial accounts and investment accounts and it makes it easy to track your net worth.
If you find technology overwhelming, then try Mint as your option for net worth tracking and it's 100% free.
Best for Crypto Round-Up Integration: RoundlyX
You can use RoundlyX to not only track your net worth (including crypto investments), but also invest spare change into new assets each time you use your credit or debit card.
Each purchase that you make daily will help you to grow your investments.
You have the option to add the rounded-up amount to add to your own investments or donate to your favorite charity.
This helps keep your records seamless and smooth and helps people improve their ability to contribute to organizations in need.
For the services that it provides, the pricing of only $1 a month is a steal. Micro-investing apps like Acorns charges three times more at $3 per month, and that's still an outstanding deal.
How Does Your Net Worth Stack Up?
How should you target the growth of your net worth? And how do you compare to others in your age group?
There are a few good guidelines to follow if you want to secure your financial health for the future. You'll first want to learn how to grow your wealth and then see statistics about the average net worth by age.
The chart below shows the median net worth of Americans in different age groups. Check to see how your net worth stacks up against these statistics to start planning now.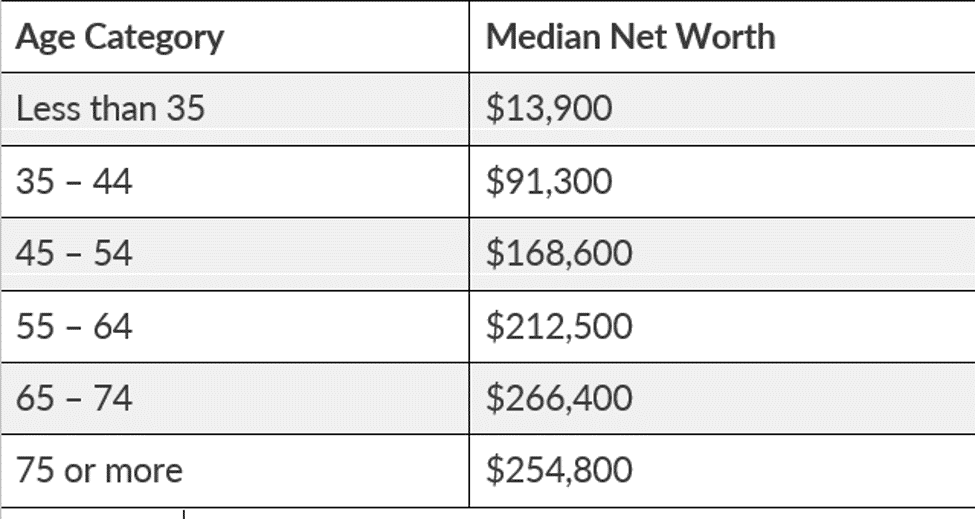 Financial experts generally recommend starting to save as early as possible. They typically will strongly suggest that you have certain amounts of savings in bank accounts and investments (outside of real estate or valuable property) at different ages.
Consider the following plan when planning your retirement—these goals will significantly help to grow your net worth over time.
By the time you are 30 years old, aim to have at least one-half of your yearly salary saved in bank accounts or investments.
Keep saving though, because you should aim to have twice your annual salary saved by the time you turn 40.
Don't slow down, because it's a good idea to have FOUR YEARS' worth of your salary saved by 50, and SIX YEARS' worth by the time you turn 60.
This may seem like a lofty goal, but you will thank yourself in the future if you start planning early and hit these goals.
Most people are aiming to be comfortable in their retirement years, and hopefully be able to do things they enjoy once they stop working a regular job. This cannot happen if you do not focus early on your financial health.
If you have passed some of these milestones already, it is never too late to focus on your financial future. You can always continue to grow your net worth if you are disciplined and determined, and responsible with your money and investments.
Apps to Grow Your Net Worth
Want to grow your net worth over time? Check out these great apps that can help keep you on track!
Yieldstreet
Yieldstreet is an app that offers you options to invest in real estate, art, and other big investments that can help grow your net worth.
These types of investments tend to increase in value over time, making your initial investment larger more quickly than a savings account or even stocks and bonds.
Plus, you will always have the asset, until you sell, so that investment is protected by collateral. These investments, however, are not for everyone.
You need to have enough money that you can tie up in a non-liquid manner for a decent period of time if you want to see growth in value.
Don't invest money that you cannot afford to have any access to until you sell something.
Best for alternative investing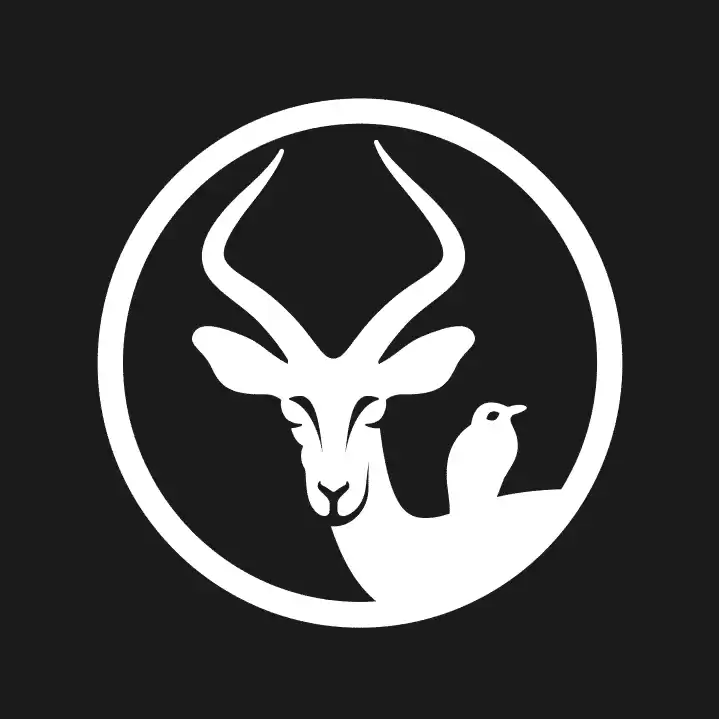 Yieldstreet
Traditional investments that were reserved for the ultra-wealthy are now available to you. Wealth professionals recommend allocating 15-20% of your portfolio to alternatives. Diversify your portfolio and earn passive income with investments starting at $10,000.
Open Account
Betterment
Betterment is a robo advisor app that offers you multiple options for investing your money and allowing it to grow in your portfolio.
The fees are quite low, and you do not need to invest large sums to have your money grow. Low account minimums make this app accessible to more average investors.
Financial planners are available to advise you regarding the best investment strategies for your unique situation.

Betterment
Multiple portfolio options and customization
Low account minimum and fees
Fractional shares mean all your cash is invested
Robust goal-based tools
Learn More
Acorns
People who struggle to save money may truly benefit from Acorns as an investment tool. This app will take your spare change, literally, and invest it for you.
Each time you make a purchase at certain retailers, you can round up to the next dollar amount and that amount is invested.
Although this seems small and slow, you would be surprised at how quickly you can build up a nice little nest egg, and most people will not notice the money coming out of their budget because it's such a small amount each time.
This is a great option for those who are not good at saving money on a regular basis.
Earn $20 bonus

Acorns
With Acorns, you can easily invest your spare change. Anyone can "squirrel" away some money and become an investor with Acorns. Enjoy a $20 welcome bonus when you open a new Invest account and set up recurring investments.
Open Account
M1 Finance
If you have become comfortable with investing and think you are ready to make some bigger moves that might be more aggressive or risky, and can afford to take those risks, M1 Finance can help you customize your portfolio and expand your investments in different ways.
M1 Finance will manage your account and offer you a wide variety of investment strategies to help grow your portfolio.
The fees are fairly low compared to some other investment apps, and you will get help and advice that can lead you in the right direction and provide the right flexibility for your situation.
Best for automated investing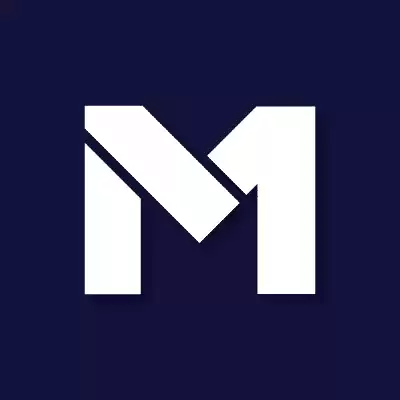 Best Net Worth Trackers: Summary
Net worth is an important thing to focus on, beginning at a young age. Don't wait until you are considering retirement to start tracking your net worth.
When you plan early, you have the advantage of being more flexible, more aggressive, and taking more risks that can lead to higher rewards.
Even small amounts invested at a young age will make a difference. Some experts claim that saving $5,000 at age 20 can turn into $50,000 by age 50. Imagine the growth you would see if you continued to invest regularly throughout that time.
Consider these different net worth tracking systems to help you get on the right track to having a high net worth. Your financial health is extremely important, and the importance only grows as you get older and near retirement age.
If you want to be comfortable, you need to start focusing on your net worth and ensure that you are on a schedule that will leave you comfortable. Not everyone needs to be a millionaire, but what if you could be, just by starting to save and invest early?
Financial responsibility, with regard to spending and saving, is something everyone should be thinking about. If you have a high debt load, make every effort to pay off those debts, because in addition to your savings, this will greatly improve your net worth.
Get Out of $30,000 or More of Credit Card Debt