| | | |
| --- | --- | --- |
| | | |
| | | |
| | | |
| | Monthly fee: $12 (waiveable) | |
| | | |
| | | |
1% unlimited cashback
Monthly fee: $12 (waiveable)
According to a recent survey, 10% of consumers say it's too much of a hassle to switch their checking accounts, which is why they've stuck with the bank they've always worked with. What if we told you that switching to a bank that offers a rewards checking account could be worth the hassle and earn you more?
The best rewards checking accounts help you manage your money and earn something extra at the same time. You could earn cashback, ATM fee reimbursements, high interest rates, or additional perks.
These checking accounts aren't for private clients either. You can open a rewards checking account like your typical bank account—but gain a lot more in the process.
Are you ready to learn more about the best rewards checking accounts? Let's get started!
What kind of perks do the best rewards checking accounts offer?
Rewards checking accounts offer several perks, depending on what the financial institution backing the account provides. These perks can include ATM fee reimbursements, cashback on debit card purchases, and high interest rates on your checking account balance. 
Do rewards checking accounts come with monthly fees? 
Most rewards checking accounts don't come with monthly fees. The accounts that do often let you waive the monthly fee if you meet specific requirements. 
How are rewards checking accounts different? 
Rewards checking accounts take your banking to the next level. These accounts are just as capable as traditional bank accounts, with additional perks like earning cash back or receiving monthly ATM fee reimbursements. 
10 Best Rewards Checking Accounts
The best checking accounts make banking a breeze, but the best rewards checking accounts offer something more. Keep reading to see which perks you can access with a new checking account.
If it's cashback rewards you're looking for, the Upgrade Rewards Checking Plus account has tons of cashback offers you can take advantage of. These include:
Up to 2% cash back on debit purchases from restaurants, subscriptions, convenience and drug stores, fuel, and utilities (up to $500 in rewards annually)
1% cash back on everyday purchases
Unlimited 0.5% cashback on everything else
Once you've met the $500 cashback rewards limit, you'll still earn 1% cash back on select purchases. You can also access additional Rewards Checking account benefits if you receive $1,000 or more in monthly direct deposits.
Pros
No monthly fees
Up to 2% cashback
No min. opening deposit
Get paid up to two days early
No wire transfer fees
Cons
$500 annual limit on 2% cashback rewards
No cash deposits
$1,000 min. balance to earn the best APYs

Upgrade Rewards Checking Plus
Upgrade Rewards Checking Plus users enjoy no monthly or overdraft fees and get ATM fee reimbursements. The rewards don't stop there: Users can earn up to 2% cash back on daily expenses with a monthly direct deposit of $1,000 and 1% cash back on other select purchases.
Open Account
Chase offers some of the easiest-to-earn account opening bonuses, no minimum balance requirements and low requirements to waive monthly fees. You can use several promotions throughout the year to make switching over worthwhile.
The Chase Total Checking® account is among the most popular checking accounts. You can waive the $12 monthly fee by:
Receiving at least $500 in monthly direct deposits
Maintaining a $1,500 minimum daily balance
Maintaining a $5,000 minimum balance across your eligible accounts
Your new Chase Total Checking® account comes with the full suite of services that Chase offers, including credit cards, investment accounts, CDs, and savings accounts. Chase also offers various business banking services to support your small business.
If you refer a friend to Chase, you can earn a $50 bonus. You can earn up to $500 in referral bonuses annually.
Pros
Large branch and ATM network
No min. opening deposit
Excellent customer service
$200 signup bonus (claim here) after you open your account and set up direct deposits
Cons
Non-interest account
Monthly fees, though they can be waived
Earn $200 bonus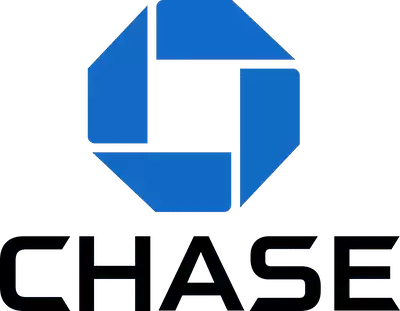 You don't have to keep an eye out for Axos Bank promotions to open an Axos Rewards Checking account. This account comes with up to 3.3% APY if you meet the following requirements:
Make at least 10 transactions of $3 or more each month with your Axos Visa debit card or sign up for Personal Finance Manager (PFM) "Account Aggregation" in Online Banking
Maintain a $2,500 average daily balance in your Axos Invest Managed Portfolios Account and Self-Directed Trading Account
Receive $1,500 or more in direct deposits each month
Use your Rewards Checking account to make a payment on your mortgage, auto, or personal loan through Axos Bank
You must deposit $50 into your new Axos Rewards Checking account when you open it. After that, there are no monthly fees or minimum balance requirements.
In addition, Axos Bank also offers unlimited ATM fee reimbursements and doesn't charge overdraft or non-sufficient funds (NSF) fees. You can also earn $20 for every referral you make.
Pros
No monthly fees
ATM fee rebates
$300 signup bonus (claim here)
24/7 customer service
Overdraft buffer
Competitive rewards checking account
Cons
No branch access
Requirements must be met to earn strong checking rate
Earn $300 bonus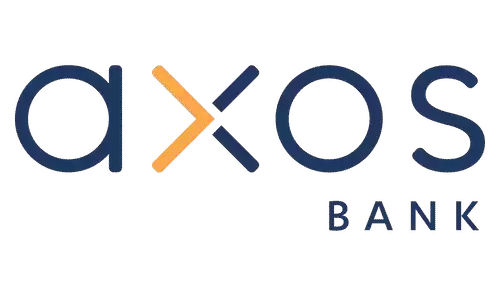 Axos Bank® Rewards Checking
A free account with unlimited ATM fee reimbursements. You don't have to worry about keeping a minimum balance with Axos' Rewards Checking. As with the bank's other checking accounts, there are no monthly fees, and all fees charged by domestic ATM operators are reimbursed. Axos doesn't charge any ATM fees itself.
Open Account
Read Review
4. M1 Finance
M1 Finance, a multifaceted financial app, offers investing, banking, and borrowing. Its flagship offering, M1 Spend, functions like top-tier bank accounts but boasts superior features.
With no monthly fees or minimum balance, it ensures FDIC protection and offers perks like a Visa debit card, direct deposits, and 4 ATM fee reimbursements each month.
The account also provides electronic check services, connects seamlessly to investment portfolios, and delivers a notable 5.00% APY on savings. M1's emphasis on user-friendliness is evident through features like smart transfers and easy bill payments.
M1 Finance offers a mix of automation and manual investing, which gives investors flexibility over their investment decisions. M1 Finance is a good option for people who:
Want to integrate their investing and spending into a single account
Want easy access to margin loans
Want to build their retirement savings
Are not frequent traders
For those seeking more, there's the M1 Plus account with a $125 annual fee—though a free trial is available. M1 Plus members using M1 Borrow enjoy a 1.5% APR discount on loans. The platform's banking services are FDIC-insured via Lincoln Savings Bank.
Pros
5.00% APY is market-leading
1.0% cashback on spending
No account minimums
No fees for trading or account management
No credit check for portfolio loans
No ATM fees
Cons
You need an M1 Invest account to use M1 Spend
Must have M1 Plus for best rates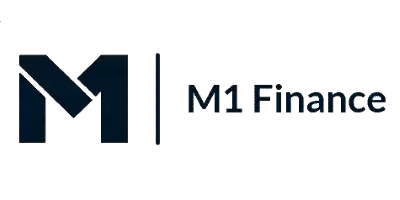 M1 Finance
M1 Spend is a checking account and debit card offered by M1 Finance, a brokerage platform. M1 Spend is FDIC-insured and has no monthly fee or minimum balance. M1 Spend offers 1% cash back on qualifying purchases with the debit card and early access to direct deposits. It can be used as a standalone account or in conjunction with M1 Borrow and M1 Invest.
Open Account
5. Citibank: Account Package
Citibank has been named one of the best digital banks and offers account holders a variety of perks. You can apply for the "Thank you from Citi" program to earn points for your banking activities.
Once you enroll and complete the criteria, you'll earn points on qualifying direct deposits and bill payments. You can redeem these points for:
Shopping rewards
Gift cards
Cash
Charity donations
Travel rewards
Keep a $10,000 monthly balance across your linked eligible Citibank accounts, and you can waive the $25 monthly fee. Citibank doesn't charge you to use out-of-network ATMs if you meet specific minimum balance requirements, and you can also earn 0.01% APY on your balance.
Pros
No minimum deposit for checking and savings accounts
Large, free ATM network
Large branch network
No overdraft fees
Cons
Monthly fees, though they can be waived
High minimum balance requirements to avoid fees
Service fees are on the higher end
6. Consumers Credit Union: Rewards Checking
If earning up to 5% APY on your rewards checking account balance sounds like a great perk, check out Consumers Credit Union (CCU). You must meet eligibility requirements to open an account with this credit union, but your funds are insured by the National Credit Union Administration (NCUA).
When you open a Rewards Checking account with CCU, your base APY starts at 3%. However, you can up the rate to 5% APY by meeting the following requirements:
Enroll in eDocuments
Make 12 monthly debit card purchases
Receive at least $500 in monthly direct deposits, ACH credits, or mobile check deposits
Spend $1,000 or more with your CCU Visa credit card
The 5% APY only applies to balances below $10,000 or less. The APY decreases significantly the higher your balance grows.
Pros
No monthly fees
High variable APY
Low minimum opening deposits
Free debit card
Available in all 50 states
Easy to join
Cons
Expensive overdraft fee
Higher than average wire transfer fees
Charges a fee on out-of-network ATM transactions
7. Discover Bank: Cash Back Debit
Among online banks, Discover is best known for offering rewards credit cards. However, you can open a Discover online checking account that comes with a cashback debit card.
You can earn up to 1% cashback on up to $3,000 in eligible monthly purchases. That gives you a potential savings of $30 monthly or $360 annually.
The Discover online checking account also has no minimum balance requirements, opening deposit, or monthly fees. You can also avoid NSF fees and receive free debit card replacements if your card gets lost or stolen.
Discover is one of the best national banks that dominates the online space. You can also access 24/7 customer service to help with your banking needs.
Pros
No minimum deposit or balance requirements
No fees, including no maintenance fees, insufficient funds fees, or stop payment fees
Large, free, nationwide ATM network
24/7 customer service
1% cash back on up to $3,000 in debit card purchases each month
Perks of online and mobile banking
Cons
Limited account options
No interest-bearing checking account
Can't bank in person
8. Level Bank
Want to get paid up to two days early? With Level Bank, you can open a checking account to access this perk and obtain an interest-free cash advance of up to $500.
Level Bank offers its Perks program, which rewards you with increased cashback when you buy from select merchants. You can view your Perks status through the mobile app available for Android and Apple devices.
You must pay for the Plus or Premium membership to qualify for up to 5% APY and the cash advance. Plus accounts are $5 monthly, while Premium accounts cost $15.
Level Bank also offers refunds on ATM fees up to $4 per transaction and no overdraft fees. You also get 1.5% cash back on everyday purchases in addition to this bonus.
Pros
No monthly fees
0.50% APY on deposits
No minimum balance requirement
Unlimited 1.0% cashback on qualifying purchases
One ATM fee reimbursement each month
Cons
No signup bonus
Does not offer mobile check deposits
Generally cannot make cash deposits
9. TD Bank Beyond Checking
Open a TD Bank Beyond Checking account with no minimum opening balance or minimum balance requirements. You can also waive the $25 monthly fee by:
Receiving direct deposits of $5,000 or more each month
Have a $25,000 combined balance across your eligible TD Bank accounts
Maintain a $2,500 daily balance
You can also earn 0.01% APY on your balance with Payback Plus. TD Bank also refunds your ATM and overdraft fees if you maintain a $2,500 average daily balance.
Your TD Bank checking account may also be eligible for overdraft payback, which refunds your first two overdrafts each year, up to $70. Give TD Bank a look to see if this checking account perks align with your banking needs.
Pros
TD lending discounts
Waived monthly fees on other deposit accounts
Automatic reversal of overdraft fees up to two times per year
Free paper checks
Reimbursement of non-TD ATM fees when you keep at least a $2,500 daily balance
Home equity and personal loan rate discounts
Cons
A monthly maintenance fee of $25
Overdraft fees of $35 per item, up to three times per day
Non-TD ATM fees are reimbursed only if you keep at least a $2,500 daily balance
10. Varo Bank Account
Varo offers several checking and savings accounts you can open to manage your money. These accounts include a free checking account and a high-yield savings account with a standard 3% APY.
You can also make ends meet with several cash advance apps that work with Varo. These cash advance apps make accessing extra funds before your paycheck arrives convenient during stressful times.
If you want to deposit cash into your Varo bank account, visit a Green Dot Reload location, like those found in Walmart, Walgreens, Kroger, and Safeway. You can also withdraw money from over 55,000 Allpoint ATMs for free.
The Varo no-fee checking account has no minimum balance requirements. Varo also doesn't charge you fees for foreign transactions or transfers.
Keep a positive balance in your checking and savings accounts and receive $1,000 or more in direct deposit each month, and you can earn up to 5% APY on your balance. However, that APY rate only applies to balances of up to $5,000.
Pros
No monthly fees or minimum deposits
Competitive interest rates on savings accounts
No overdraft fees
Large, free ATM network
Ability to borrow up to $250 with Varo Advance
Cons
No physical locations
Requirements to earn strong savings rate
Limits on cash deposits
What to Look For in a Rewards Checking Account
You should consider several key factors to maximize the benefits and convenience of any rewards checking account. Here are some key features to look for:
Interest Rates: A competitive APY can help your money grow faster over time.
Rewards: Opt for an account that aligns with your spending habits and offers valuable rewards.
Fees: Look for an account with minimal or no monthly maintenance fees, overdraft fees, or ATM charges.
Balance requirements: Some accounts require a minimum balance to earn rewards.
Transaction requirements: Some accounts offer higher rewards when you meet specific transaction requirements.
Accessibility: The best rewards checking accounts provide convenient access to online banking, mobile apps, and a vast ATM network.
Customer service: Prompt and reliable support can be crucial when you encounter issues or have questions, especially with digital banks.
FDIC or NCUA insurance: Verify that the bank is FDIC insured (or NCUA insured if it's a credit union) to protect your deposits up to the maximum allowed by law.
Account restrictions: Read the fine print to understand any limitations or restrictions on reward redemption or account usage.
Rewards checking accounts can be beneficial, but be careful not to overextend your finances to meet eligibility requirements. Identify rewards that make sense and mesh with your personal financial goals.
---
FAQs on Rewards Checking Accounts
1. What are rewards checking accounts?
A rewards checking account is a type of bank account that offers consumers benefits, often in the form of cash back, interest earnings, or other perks, based on certain qualifying activities like debit card purchases, setting up direct deposits, or maintaining a minimum balance.
2. How do rewards checking accounts work?
Typically, account holders need to meet certain requirements each statement cycle, such as making a certain number of debit card transactions, to earn the full rewards or the highest APY (annual percentage yield) offered by the financial institution.
3. What is the difference between Axos Bank Rewards Checking and Chase Total Checking®?
Both are reputable options, but they offer different benefits. Axos Bank Rewards Checking is known for its competitive APY, unlimited ATM fee rebates, and cash back rewards. Chase Total Checking® might offer other benefits like sign-up bank bonuses for new customers or integration with a vast network of physical branch locations.
4. How do I earn cash back with my debit card?
Debit card transactions, including eligible debit card purchases, may earn cash back rewards based on the rewards program of the bank. For instance, Discover Cashback Debit account provides cash back on qualifying purchases.
5. Are there monthly maintenance fees associated with these accounts?
Monthly maintenance fees vary between banks. While online-only banks like Axos often waive these fees, other financial institutions might charge a monthly service fee unless certain requirements, such as a minimum balance or qualifying direct deposit, are met.
6. What's the difference between an online bank like Axos and banks with physical locations?
Online banks typically have lower overheads, which might translate to higher interest rates, fewer fees, and more benefits. However, they might lack the convenience of local branch access that traditional banks and credit unions provide.
7. How do ATM fee rebates and reimbursements work?
Many rewards checking accounts offer unlimited ATM fee rebates or reimbursements for out-of-network ATM fees. This means if you're charged a fee for using an ATM outside your bank's network, the bank may refund that fee back to your account.
8. Are credit unions a good option for rewards checking accounts?
Yes, credit unions, such as Consumers Credit Union, often offer competitive rewards checking accounts. They might have higher APYs and lower fees than some traditional banks. However, joining might require membership in a specific group or community.
9. How important is the APY when choosing a rewards checking account?
APY is crucial if you plan to maintain a significant balance in your account. A higher APY means you'll earn more interest over time. However, if you're more interested in other benefits like cash back, ATM fee rebates, or other perks, then APY might be less of a priority. It's essential to consider your personal finance goals when comparing rewards checking accounts.
10. Can I link my rewards checking account to a savings account?
Yes, many financial institutions allow account holders to link their checking and savings accounts. This can be advantageous for automatic transfers, overdraft protection, or even to meet specific account requirements.
Reward Yourself with the Best Rewards Checking Accounts
Checking accounts help us manage our funds, pay our bills, and transfer money to our friends and family. The best rewards checking accounts, however, offer an extra set of features to make banking even more rewarding.
We hope this article helps you find the best checking accounts with perks to suit your needs. When you find an account that lets you earn cashback, interest on your balance, or even receive ATM fee reimbursements, banking suddenly doesn't seem as tedious.
With several checking accounts to choose from, you have the luxury of comparison shopping to find the best deals. You can also open a rewards checking account to test-drive it and see if you want to switch over completely.
Which of the best rewards checking accounts piqued your interest?
Earn $200 bonus