Medical bills for your furry friend can skyrocket, especially as your pet gets older. Like your own medical expenses, it can be difficult to keep up with paying down balances as those bills stack up.
Most routine veterinary check-ups cost between $50 and $250, but emergency surgery can cost you upwards of $5,000. When you're trying to make ends meet but want to give your pet a fighting chance, it can be hard to put a figure on doing what's right.
With pet insurance, your policy can help you in covering vet visit expenses so you can stress less and enjoy time with your pet instead. However, the best pet insurance companies make it easy to know what's covered as part of your benefits.
If you're curious to know more about the best pet insurance companies out there, you're not alone. We'll give you insight into the various companies you can choose from, and which services they offer that can help you the most.
Ready to find out more about the best pet insurance companies? Let's get started!
Best Pet Insurance Companies
If you want to find a way to spend less money on vet bills, a pet insurance company can help. Check out our list of the best pet insurance companies to find a way to protect your furry friend.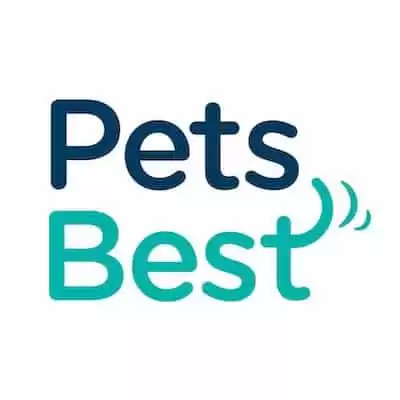 Pets Best
Pets Best offers coverage for both accidents and illnesses, and also provides the option to add coverage for preventative care. Their policies come with reimbursement rates ranging from 70% to 90%, as well as annual coverage limits. Additionally, Pets Best has a shorter than average waiting period for accidents, but a comparatively longer waiting period for cruciate ligament coverage when compared to other companies we've reviewed.
Pros:
Provides a convenient direct payment option to veterinarians

Ensures round-the-clock customer support through a dedicated hotline

Provides an option for unlimited maximum coverage
Cons:
Offers coverage for parasite testing and prevention with certain limitations
VIEW RATES >>
Check out Pets Best if you want a deductible starting at $50. Their pet insurance comes at an average cost of $31.71 per month and offers coverage ranging from $5,000 to unlimited. You'll have various deductibles and reimbursement options to pick from as well.
The best part is, if your vet agrees, Pets Best can pay them directly. Additionally, they provide a 5% multi-pet discount for each additional furry friend you have.
They've got your pet's back with coverage for laboratory tests, MRI, CAT scans, and x-rays. And don't worry about prescription meds or dental care – they'll handle those bills too.
Want more? They offer routine wellness plans for an extra cost. Just note, they don't cover alternative therapies or pre-existing conditions, and there's a six-month waiting period for ligament issues.
Lastly, Pets Best's 24/7 helpline is a valuable resource for emergencies, providing essential assistance whenever you need it.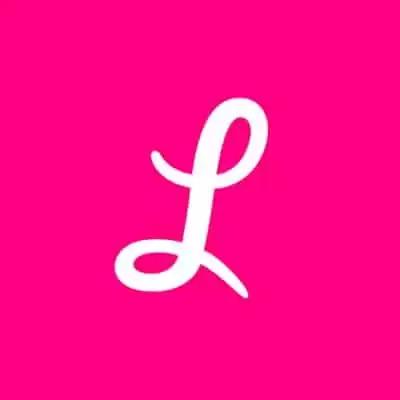 Lemonade Pet Health Insurance
Lemonade is a pet insurance provider that offers competitive rates for those seeking affordable coverage. It's a great option for those looking for low monthly costs. In fact, among the companies we analyzed, Lemonade has the lowest pet insurance rates for puppies and kittens. However, it's important to note that some features may be missing, such as a 24/7 vet helpline. Additionally, coverage for vet visit fees is only available as an add-on.
Pros:
Wide range of coverage add-on options

2 day waiting period for accidents (shorter than competitors)

10% discount for bundling pet insurance with homeowners or renters insurance
Cons:
Age restrictions for enrollment based on pet's breed

Requires recent veterinary exam records for coverage qualification
VIEW RATES >>
Lemonade lets you choose coverage beginning at $5,000 and capping out at $100,000. Depending on which policy you choose, you'll get 70%, 80%, or 90% of your expenses reimbursed once you meet your deductible.
Deductibles start at $100, but you can also choose $250 and $500 if you'd like. Lemonade offers competitive rates across the board, especially if you just adopted a new puppy or kitten.
While Lemonade's pet insurance policy doesn't include a wellness plan, you can add it as an option. Accident coverage comes with a two-day waiting period, which is fairly short for the industry.
Lemonade doesn't offer telehealth sessions or coverage for behavioral or alternative therapies, microchipping, or prescription food. Check to see if Lemonade is available in your state to start coverage today.
3. Pet Assure: Best option for multiple pets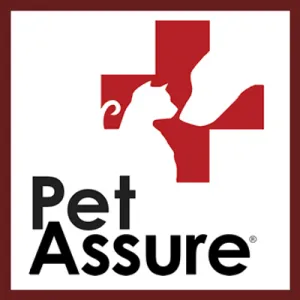 PetAssure
PetAssure offer's wellness plans where you can get money back on vet bills, visit any veterinarian, offers a simple online claim submission and routine wellness coverage. Once your pet has been taken care of by the vet, you can save automatically using your Pet Assure discount card.
Pros:
Use Mint Wellness with or without pet insurance for comprehensive coverage of routine and unexpected pet care services

Submit your invoice online

No pets are excluded for pre-existing conditions

All types of pets are eligible for coverage
Cons:
Only some vets are "in-network"
VIEW RATES >>
Pet Assure's offers a Mint Wellness plan which is an affordable pet wellness plan that prioritizes simplicity and ease.
Plans start at $18 a month with include an office/wellness visit, vaccinations, routine bloodwork, and fecal test/urinalysis with no age restrictions.
Pet owners can choose their coverage level, register their pets, and access routine veterinary services such as office visits, vaccinations, bloodwork, and grooming.
Reimbursements for wellness care are quick, with a maximum payout limit. Unlike some plans, pre-existing conditions are not excluded. Pet Assure, established in 1995, also offers a Veterinary Discount Plan for instant medical service discounts.
3. Wagmo: Best for most wellness plan options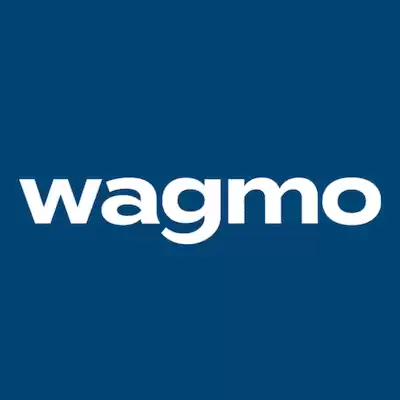 Wagmo
Wagmo is primarily a provider of wellness coverage, but it offers traditional pet insurance that covers accidents and illnesses as well. Wagmo offers an easy claims procedure and no upper age limit for coverage.
Pros:
100% reimbursement option available

Three wellness plan choices

10% multi-pet discount offered

15% discount for claim-free years
Cons:
Not available in Alaska, Florida, Kentucky, Minnesota, and Rhode Island

Claims reimbursement takes up to two weeks after approval.
VIEW RATES >>
Wagmo offers three wellness plans varying from $20 to $59 per month. This coverage pays for vaccines, fecal tests, routine office visits, and routine blood work. 
While there is an unlimited payout option you can choose from and reimbursements come either in the form of a direct deposit or Venmo or PayPal transfer. You'll get a 5% discount if you insure more than one pet.
If your pet is older than 15, they are only eligible for wellness plans. Wagmo does not cover international travel, breeding fees, or cosmetic procedures.
Best Pet Insurance Companies Honorable Mentions
While the article has highlighted the crème de la crème of pet insurance companies, it's worth noting that the market is teeming with a plethora of other honorable mentions that have also earned recognition for their comprehensive coverage and customer-centric approach.
These honorable mentions may not have made it to the top of the list, but they certainly deserve a mention for their unique offerings and commitment to safeguarding our beloved furry companions' well-being.
Each of these insurance providers brings its own set of advantages to the table, catering to the diverse needs and budgets of pet owners.
Whether you're seeking specialized coverage for exotic pets, looking for budget-friendly options, or desiring exceptional customer service, these honorable mentions showcase the diverse and ever-evolving landscape of pet insurance, ensuring that responsible pet parents can find the perfect plan to protect their four-legged family members.
Let's explore these notable contenders that stand ready to shield your pets in times of need.
If you're an AARP member, active in the military, a veteran, or an employee, Fetch Pet Insurance offers you discounts on your pet insurance. You can also catch a break if you adopt a shelter or rescue pet.
Fetch offers several policies that cover accidents and illnesses, in addition to physical and behavioral therapy. However, Fetch doesn't offer wellness coverage for annual visits.
If you want to renew your Fetch pet insurance, you'll need to visit your vet on an annual basis. While this can seem backwards if they don't cover wellness visits, most annual visits are often within budget.
If you want to know how to save money on car insurance and pet insurance as well, Nationwide is at your side. This company offers policies for birds, small mammals, and reptiles as well.
If you have home and car insurance through Nationwide, you can qualify for discounts on your pet insurance policy. There are several types of plans to choose from, with the option to cover some existing conditions.
Nationwide is one of the more expensive companies to insure with, especially as it caps out enrollment at the age of 10. In addition, you'll have to purchase a separate policy for wellness coverage.
Figo is one of many pet insurance companies to offer unlimited coverage and up to 100% reimbursement. Deductibles start at $100 and there is a one-day waiting period for accident coverage.
Routine wellness plans are an extra fee with Figo. However, you have 24/7 telehealth access at your fingertips and Figo processes most claims in less than three days.
With Figo Pet Cloud, you can connect with other pet owners and get help identifying pet-friendly places. Figo will also let you cover prescription food costs if you purchase the Vet Exam Fees for Accident and Illness Visits add-on.
The ASPCA is not affiliated with this health insurance company, which licenses its name only. With ASPCA Pet Health Insurance, you can choose a Complete Coverage and Accident Only policy to work against annual coverage limits, rather than per-incident.
Multiple pets earn you a 10% discount with ASPCA Pet Health Insurance. This insurance company also covers horses, hydrotherapy, and rehabilitation.
ASPCA also includes microchipping and prescription food. Claims can take up to 30 days to process but often move quickly.
Switch to ManyPets from another pet insurance company and you could reduce the waiting period for accident and illness coverage from 15 days to 24 hours. ManyPets coverage is available in over 40 states and offers competitive pricing.
Get up to 90% of your vet bills reimbursed with ManyPets, with deductibles starting at $100. You can also opt for unlimited coverage.
ManyPets doesn't offer telehealth support or coverage for most therapies. You'll also have to purchase a separate wellness plan if you want the option.
If you're looking for pet insurance with no age restrictions, Odie should be at the top of your list. This pet insurance carrier processes most claims within four to five days and offers a 5% discount for multiple pets covered under one policy.
Odie also covers your pets when they travel with you. There is 24/7 telehealth support to rely on and the wellness waiting period is only a single day.
Though not available in Alaska, Odie does allow you to add on wellness coverage. You'll have to pay for office visits, prescriptions, and alternative therapies otherwise.
You can choose a policy that works best for you with Prudent Pet. This carrier offers preventative care coverage as well as an Accident-Only policy for coverage of up to $10,000 per year.
Prudent Pet will also cover reimbursements for things like mortality costs, vacation cancellation fees, the replacement of lost or stolen pets, and boarding fees. A 10% multi-pet discount means you can cover every pet in your house and 24/7 telehealth support is there when you need it most.
The Ultimate Plan from Prudent Pet includes practically anything you'd need with unlimited annual coverage. This includes microchipping, vaccinations, and deworming.
Current USAA members can get an immediate 15% off their pet insurance premium through a partnership between USAA Insurance Agency and Embrace. If you have multiple pets, are on active duty, or are a veteran, you can get an additional 25% off your pet insurance premiums.
Embrace provides up to 90% reimbursement for your veterinarian costs. Plus, if you don't submit a claim for a year, your deductible is lowered by $50 the next year.
Accidents and illness coverage through Embrace also comes with the freedom to choose which vet you want to visit. The Wellness Rewards program also reimburses you for microchipping, blood work, flea, tick, and heartworm treatment, spaying/neutering, and vaccinations.
With Spot, you can easily adjust your benefit levels to suit your needs. This plan is similar to what you saw with the ASPCA but it offers different annual limits and deductibles.
Spot pet insurance does cover microchips, illnesses, and accidents. However, a wellness plan is optional.
Multiple pets get you a 10% discount on your Spot policy, though you'll have to wait 14 days for the waiting period to expire.
For unlimited coverage, reimbursements up to 90%, and deductibles starting at $100, check out Healthy Paws. This insurance company processes most claims within two business days and offers a 30-day money-back guarantee.
Healthy Paws doesn't offer discounts for multiple pets or wellness coverage. However, you can set up Healthy Paws to pay your vet directly.
Embrace offers several benefits for their pet insurance policy, including up to 90% reimbursement. Plus, you can earn $50 off your deductible for every year you don't make a claim.
A pet policy with Embrace covers accidents, illness, and exam fees. You can file claims with the mobile app but are fairly limited in what policies you can choose from.
Embrace insures pets of any age, but if your pet is older than 14, you can only qualify for accident-only insurance. There is also a two-day waiting period for accident coverage.
If you have a senior cat or dog, Pumpkin could be the right pet insurance company for you. With unlimited coverage and potential reimbursement of up to 90% of costs, Pumpkin makes it easy to cover your loved one.
Pumpkin does not have an extended waiting period for issues with ligaments and hip dysplasia. Coverage includes illness, accidents, and an optional wellness policy.
You can get a multi-pet discount with Pumpkin. However, you won't have access to telehealth or an accident-only plan.
What is Pet Insurance?
Pet insurance is a valuable and practical policy designed to provide financial assistance to pet owners in managing unexpected veterinary expenses for their beloved companions. Much like human health insurance, pet insurance aims to alleviate the financial burden associated with veterinary care, making it more accessible and affordable for pet owners.
Pet insurance plans typically cover a range of essential veterinary services, such as medical care for serious illnesses, injuries, accidents, surgeries, diagnostic tests, emergency care, hospitalization, and prescription medications. Some insurers may even offer additional coverage options for alternative and rehabilitative treatments, behavioral therapies, and congenital or hereditary conditions, depending on the plan selected.
To obtain pet insurance, pet owners pay a monthly or annual fee, which varies based on factors such as the species, breed, age, location, and chosen coverages and deductibles. It's essential for prospective buyers to carefully compare and evaluate different plans to find the most suitable one for their pet's needs.
Why Buy Pet Insurance
Buying any type of insurance is all about money management and finding out a way to reduce healthcare costs. Though paying monthly premiums can be a drag, one of the best ways to save money is to take out an insurance policy.
Pet insurance policies are no exception. Coverage typically includes injuries and accidents, as well as hereditary and congenital conditions.
Most pet insurance policies can be compared based on reimbursement percentages. The best policies reimburse you above 70% and may even give you the option to pay the vet directly instead of waiting for a reimbursement payment.
Pet insurance companies vary in benefits and add-ons as well. There is a deductible you'll have to pay before the coverage begins, but some policies come with unlimited coverage.
The cost of your particular pet insurance policy also depends on your pet's characteristics, from age and gender to where you're located. A puppy located in San Francisco will not cost as much as an older dog in New York.
What Doesn't Pet Insurance Cover?
Pet insurance provides extensive coverage for various aspects of veterinary care, including accidents, illnesses, surgeries, diagnostic tests, hospitalization, and prescription medications for pets like dogs, cats, and sometimes other animals.
Some policies may even include coverage for alternative treatments such as acupuncture and behavioral therapies.
However, there are several exclusions and limitations to be aware of when considering pet insurance.
Pre-existing conditions: Pet insurance typically does not cover pre-existing conditions, which are health issues or illnesses that your pet had before obtaining the insurance policy. If your pet has a pre-existing condition, it won't be eligible for coverage under the insurance plan.
Routine care: Routine care or wellness coverage, which includes regular check-ups, vaccinations, and preventive treatments, is usually not covered by pet insurance. Pet owners would need to pay for these routine expenses out of pocket.
Congenital or hereditary conditions: Some pet insurance plans may exclude coverage for certain congenital or hereditary conditions that are known to affect specific breeds or species.
Grooming expenses: Expenses related to grooming or cosmetic procedures are typically not covered by pet insurance policies.
Certain non-veterinary fees: Some non-medical fees, such as administrative charges or pet owner-related expenses, may not be covered by pet insurance.
Specific species and breed restrictions: Certain insurance plans may have restrictions on coverage for specific species or breeds, and it's essential to check for any breed-specific exclusions before purchasing a policy.
Cruciate ligament problems within the first year: Some policies may exclude coverage for cruciate ligament problems, a common orthopedic issue in pets, during the initial period of insurance coverage.
Waiting periods for certain conditions: Some conditions may have a waiting period before they are covered by the insurance policy. During this period, expenses related to those conditions won't be reimbursed.
Limitations and co-insurance: Pet insurance plans may have certain limitations on the amount they will reimburse for specific treatments or procedures. Additionally, co-insurance, where the pet owner is responsible for a percentage of the costs, may apply to certain claims.
To ensure that you fully understand what is covered and what is not covered by a specific pet insurance policy, it's crucial to review the policy details, including any exclusions and restrictions, before making a decision. This way, you can make an informed choice that best suits the needs of your beloved pet and your budget.
How Does Pet Health Insurance Work?
Pet health insurance operates similarly to human health insurance, providing coverage for various veterinary expenses for pets like dogs, cats, and sometimes other animals.
Here's how pet health insurance typically works:
Coverage Levels and Types
Pet insurance offers different coverage levels and types. The three main categories of coverage are accident-only, accident and illness, and wellness plans. Accident-only plans focus on covering expenses related to accidents and injuries. Accident and illness plans extend coverage to include medical care for illnesses and chronic conditions. Wellness plans, on the other hand, provide coverage for routine care and preventive treatments.
Exclusions and Restrictions
Most pet insurance policies have exclusions and restrictions. Common exclusions include pre-existing conditions, hereditary or congenital disorders, grooming expenses, and certain non-veterinary fees. Each policy may have its own set of exclusions, so it's crucial to review the details before purchasing a plan.
Cost and Payment
Pet owners pay a monthly or annual premium for their chosen pet insurance plan. The cost of pet insurance can vary depending on factors such as the species, breed, age, location, and the coverage options selected. Dogs are generally more expensive to insure than cats. The premium can also differ between different insurers and regions.
Reimbursement
When your pet requires medical care, you first pay the vet directly for the services provided. Afterward, you submit a claim to your pet insurance company with the relevant documentation, such as invoices and medical records. The insurer then evaluates the claim and reimburses you for a portion of the eligible expenses based on the policy's terms.
Age Limits and Waiting Periods
Some pet insurance plans may have age limits for new pets, meaning they must be enrolled within a certain age range. Additionally, certain plans may have waiting periods before specific conditions are covered. Waiting periods ensure that claims related to certain health issues are not made immediately after obtaining the insurance.
Coverage for Various Pets
While pet insurance primarily covers dogs and cats, some insurers extend coverage to other pets like horses, birds, reptiles, snakes, and rabbits. However, the coverage options and eligibility may vary for these non-traditional pets.
In summary, pet health insurance provides financial support for veterinary expenses, allowing pet owners to focus on their pets' well-being without facing overwhelming medical costs.
By understanding the specifics of their chosen policy and considering the exclusions and restrictions, pet owners can make the most of their pet insurance and ensure their pets receive the necessary care when needed.
Types of Pet Insurance Coverage
As you compare insurance policies across carriers, you'll find there are a few common coverage types:
Comprehensive: As the name suggests, comprehensive covers everything from the tips of their ears and nose to the last hair on their tail. This type of coverage includes wellness visits, accidents, illnesses, and more.
Accident and Illness: This policy includes vaccinations and flea and heartworm prevention. Add a wellness plan to cover routine visits.
Accident-only: This one is self-explanatory, as it doesn't include wellness visits or anything other than accidents.
Wellness: Sometimes these policies are a standalone offering, while other times they are included or can be added on. This coverage pays a percentage of wellness visits for your pet.
Each pet insurance carrier will offer a mix of coverage for their separate policies. Sometimes the choice is as easy as going with the single carrier that matches your needs.
FAQs
Is pet insurance worth it? 
Pet insurance is worth it if you're struggling to pay your vet bills. Though you're still responsible for your monthly premium, pet insurance policies can cover major expenses that could otherwise bankrupt you.  
Am I required to have pet insurance? 
You are not required to have pet insurance. However, it can be helpful in most cases. 
How much does the average pet insurance policy cost? 
The average pet insurance policy depends on several factors, including your pet's age and gender, and whether or not you have multiple pets on one policy. However, most pet owners spend about $50 per pet per month. 
Can pet insurance cover other pets besides cats and dogs? 
Yes, pet insurance can cover other pets besides cats and dogs. Nationwide covers reptiles and small mammals under its exotic pet health plan, but not all species are covered. 
Partner with the Best Pet Insurance Companies for Your Pets
Having a pet in your life can help you overcome adversity and make new memories. Just like us, pets can get sick, have accidents, and require emergency attention.
If you want to avoid costly vet bills that threaten your budget, the best pet insurance companies work with you to provide coverage that works and makes sense. You may even find that you save more money than you pay each month or even year by having a pet insurance policy.
We hope this article has helped you to discover what's out there when it comes to pet insurance. While we never want to see our pets sick or injured, it's good to know you're covered in times of need.
Now that you've got your pet covered with insurance, what new memories will you make?
Our Pick

Rocket Money
Navigating your finances can be challenging. Why tackle it solo? A staggering 80% of individuals have discovered savings by utilizing Rocket Money to identify and eliminate unnecessary subscriptions. More than just subscription management, Rocket Money equips you with the tools to maximize savings, minimize spending, gain a comprehensive view of your finances, and reclaim mastery over your financial well-being.
Start Saving Now
Read Review