Welcome to our guide on the best stock research apps! If you're new to investing and looking for the best stock analysis app for beginners, you're in the right place.
We've spent hours researching and testing different stock research apps to help you find the best one for your needs.
In this post, we'll introduce you to some of the top stock analysis software on the market and give you an in-depth look at their features, including technical analysis tools and resources for conducting your own stock analysis.
Whether you're an experienced investor or just starting out, these apps will give you the tools you need to make informed decisions about your portfolio.
Best Stock Research Apps
Here are 10 of the best stock analysis apps that we found to help you. Each of these apps has something a little different to offer, and each is tailored for different types of investments, so read on to find the one that is best for your situation and goals.
1. Benzinga Pro
Benzinga Pro is one of the top stock research apps because of its excellent capability for screening stocks, charting activity, finding unusual options, and connecting members with one another to expand their educational opportunities.
Live newsfeeds and access to watchlists allow traders to get the best early quotes, especially those looking to trade in the pre-market hours, for stock success and growth. So that you can find the best stocks and cryptocurrencies in real-time, as early as they are available.
Benzinga Pro offers several different membership options, all at different price points and offering different types of access and services, so take a look at the options and see which one fits best for you.
Prices range from $27 per month to $347 per month for this stock screener, based on the level of service you are looking for.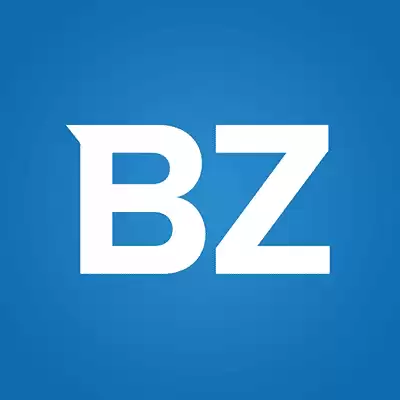 Benzinga Pro
Benzinga Pro is a live stock trading news feed powered by financial news provider Benzinga. Get up-to-the-second news, financial releases, company news, and rumors delivered to your news feed.
Start Your Free Trial →
2. Motley Fool Stock Advisor
Motley Fool Stock Advisor offers a wide range of financial services, including a service that recommends some of the highest growth stock options, and occasionally some blue chip options.
The Motley Fool does not use technical analysis to predict stock price movements. Instead, they believe that the most sustainable path to long-term investing success does not include short-term chart reading.
In fact, The Motley Fool has a great track record for picking high-growth stocks, one of the best in the business (nearly 500% in returns over the past 20 years or so).
Most of the stocks picked by Motley Fool are in the technology, healthcare, consumer, financial, and industrial industries.
Subscribers to Motley Fool will get two picks per month included in their $199 subscription fee, with discounts offered to new members.
Motley Fool recommends that new investors build up a portfolio of 25 stocks that you plan to hang onto for the long term (5 years or more).
They make regular recommendations based on your portfolio. Stocks picked by Motley Fool are generally those with expected long-term gains, so it may not be best for day traders or those who are especially risk-averse, as the growth will fluctuate but likely show excellent gains over the long term, usually 5 years or more.
Special $79 Stock Advisor Introductory Offer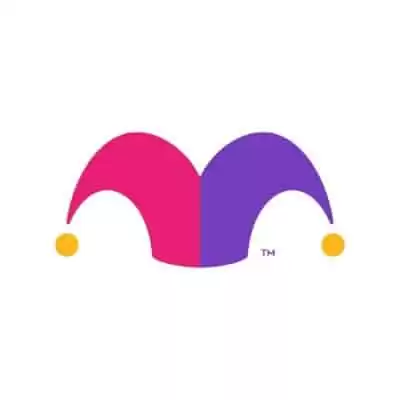 3. Stock Rover
Looking to boost your existing stock portfolio? Stock Rover is a service that will assess your current portfolio and help you add investments that will round it out and maximize your returns.
When your existing portfolio is analyzed, you will have access to charts, projections, ratings, and recommendations.
There are free memberships, as well as paid subscriptions that provide more in depth advice and support.
You cannot trade stocks through Stock Rover, so you would need a separate brokerage account, but if you already have a portfolio, Stock Rover can help you boost your profits.
Stock Rover offers a free option, as well as several paid subscriptions with more in-depth information, with prices ranging from $7.99 per month to $27.99 per month, depending on the features that you would like to be able to access.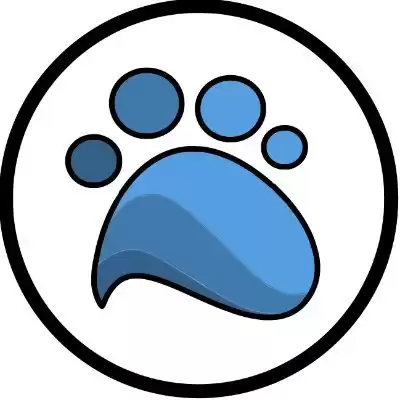 Stock Rover
Stock Rover is an excellent stock screening, research, and portfolio tool for long-term US value, income, and growth investors. Easy to use yet incredibly powerful, Stock Rover is the best stock screener available for US investors.
Free Sign Up →
4. Robinhood
Are you a beginner stock trader? Robinhood is a great option for those just starting out.
Robinhood will help you find the best stocks for your portfolio and provide the support you need to get started with trading.
It is very easy to use and was ranked one of the best crypto exchanges as it has multiple options for investing in cryptocurrency if that appeals to you.
Although frequent trades may be recommended by Robinhood, users should be sure that is best for them before overdoing it.
Most investment advisors will recommend buying stocks that you plan to keep for the long term, so that market fluctuations can more easily be absorbed.
Those with a higher comfort level, and those who are less risk-averse may find success with frequent trading.
Robinhood is also free to use, no subscription is required, so it can be a perfect place to get your feet wet with stock trading.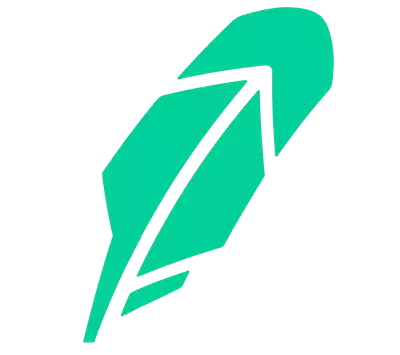 Robinhood
Robinhood has commission-free investing for stocks, options, ETFs, crypto, and tools to help shape your financial future. Sign up and get your first stock worth between $5 and $200, free.
Open Account
Robinhood Review
5. E*Trade
E*Trade is a favorite among new stock investors. It offers plenty of information for stock research, for investors of all experience.
The platform is intuitive and very easy to use, making it a great way to enter into trading. Those with more experience also love E*Trade, as it offers many advanced options, like comprehensive market news, live streaming of Bloomberg TV, and more.
E*Trade is free to use, no subscription is necessary, and offers competitive fees for trading. E*Trade does not offer the capability to purchase fractional shares, so it can be difficult for new investors to get into the higher-valued stocks.
Margins on accounts with low balances are in the middle range compared to all platforms reviewed.
6. TD Ameritrade
One of the best stock research tools and trading platforms available, especially for beginners, TD Ameritrade offers some of the best educational resources available.
Experienced investors also love TD Ameritrade for its comprehensive options, including classes to help learn how to select the best stocks, strategies for trading, basics of investment, and other important skills.
Trading fees are comparable to most other platforms, which helps keep investment costs low. TD Ameritrade doesn't offer fractional shares, but the options for stock research are tremendous.
TD Ameritrade is free to use, but the margins on brokerage accounts can be higher than average when compared with other platforms.
Another plus is that you can find in-person branches throughout the country to interact with real people in real time, if that is something that you need once you begin your stock research.

TD Ameritrade
TD Ameritrade meets the needs of both active traders and beginner investors with quality trading platforms, $0 commissions on online stock and ETF trades and a large selection of mutual funds.
Open Account
7. Webull
Webull is a mobile platform that is designed to help beginners and advanced traders have the most success.
A unique feature of Webull is the opportunity to connect with other investors through forums and chat platforms, allowing people to learn from others within the Webull community, as well as the professionals behind the platform.
New account holders get to start with two free stocks to get their portfolio going. Webull is a free platform to use, and there are no minimum deposits, minimum balance requirements, or low account balance fees.
So the risk of using Webull is quite low, which is attractive to beginners. Invest in stocks or cryptocurrency, but no mutual funds, bonds or futures are available through Webull.
Get up to 16 free stocks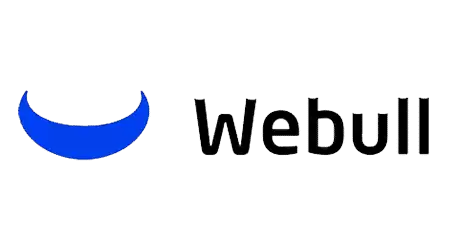 Webull
Expand your stock portfolio & own fractional shares of your favorite companies at a $5 min. Pay $0 in commission & management fees when you trade fractional shares with Webull.
Open Account
8. Moomoo
If you are already an active investor, Moomoo may be perfect for you. Moomoo has many ways to help you make highly informed investment decisions, with excellent stock research, and plenty of support.
Geared more toward the experienced investor, Moomoo is mobile friendly and provides a comprehensive overview of markets all over the world, allowing you to invest in a wide variety of options. Moomoo is completely free to use, no subscription is necessary.
Opening a connected brokerage account through Futu offers users opportunities for live trading, but this is not required to use Moomoo on other levels.
Those looking for new trading opportunities have access to rankings based on a large number of factors, making it easier to find the best stocks to fit your goals.
Moomoo also offers a social network, which operates like a hybrid of Twitter and Reddit, and gives you plenty of opportunities to follow other users, post updates, join in discussions with other investors, and be able to share insights with other users.
Get up 15 free stocks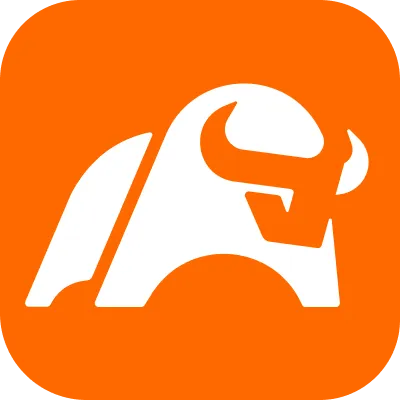 Moomoo
Moomoo offers zero-commission trading for stock, ETFs, and options on an advanced trading platform with robust research and analytical tools. New users can get up to 15 free stocks worth up to $30,000.
Open Account
9. Charles Schwab
Charles Schwab is a company that has long been recognized for financial wisdom and success. It makes perfect sense that this would be an excellent place for stock research.
Charles Schwab is a great place for investors at all levels, from beginner to experienced expert, to research the best stocks available and build an outstanding portfolio.
With excellent resources and customer service support, you can truly find trusted advice here, in both web-based and desktop platforms.
The trading commissions are very competitive, and they offer reasonable margins and interest rates on loans, meaning you can borrow to invest.
There are no minimum balance requirements for accounts, and no monthly fees to keep a brokerage account with Charles Schwab.
10. Seeking Alpha Pro
Seeking Alpha is a platform that provides stock research information in the form of a vast library of articles contributed by different members and experts.
This crowdsourcing approach can offer deep insights to investors into the various markets, allowing them to make very well-informed decisions about how to begin or expand a portfolio.
There is a free version of this stock analysis app that anyone can easily access, as well as a variety of options for a paid subscription that gives access to many different features, including detailed stock ratings, stock tracking, a wide range of ratings from various analysts, and more with the pro version.
You'll also gain access to fundamental analysis tools with this stock analysis software. These tools include earnings per share and factor grades, which can help you compare investment portfolios. Seeking Alpha also offers a tool called "Fundamental Charting" that uses an algorithm to analyze a company's fundamental factors to determine a price per share.
Opt for the pro version and enjoy early access to deals and sneak previews, exclusive content, stock screeners, and no ads.
Subscription rates range from free to $299 per month, depending on the level of access you wish to have. The huge amount of content is well organized and easy to filter to find just what you are looking for.
Why Is Stock Market Research Important for Your Investments?
Are you interested in investing in and trading stocks? Perhaps you are already a serious investor. Beginners need to know that before they do anything, making sure that they have done their research is important.
Most people cannot afford to lose money on their investments, so learning about the best stock analysis software is important. Those who are more seasoned investors are well aware of the importance of preparation and stock research tools.
Whether you are an experienced, serious investor with plenty of knowledge or completely new to the idea of investing in stocks, bonds, mutual funds, futures, forex, international markets, penny stocks, cryptocurrency, and more — one of the most important things about stock trading and investing is picking the right stocks, mutual funds, and index funds.
You may be wondering how to pick the best stocks for your portfolio. Some people are looking for quick returns, while others are in it for the long haul. Either way, you could probably benefit from some advice from the pros, including technical analysis you'd find on stock analysis software tools.
Fortunately, there are several great stock analysis apps that will help you make the right selections so that you can maximize your investment and watch your portfolio grow, whether in the short or long term.
If you start to look, you are going to find hundreds of possible options, and it can be quite overwhelming to sift through all of that information. We have scoured and reviewed many of the stock research platforms that are available today to find out which ones offer the best options and services.
Stock Analysis App FAQs
What are the best stock market websites for beginners?
Here are a few websites that might be helpful for beginners looking to learn about the stock market:

1. Robinhood
2. Ameritrade
3. Fidelity
4. InteractiveBrokers

These are some of the best stock market websites for beginners because they are user-friendly and easy to use, which can be especially appealing to beginners who are new to investing.
What are good questions to ask about the stock market?
Here are a few questions that you might want to consider asking when you are learning about the stock market:

1. What is the stock market and how does it work?
2. How do I start investing in the stock market?
3 What are the different types of investments that are available in the stock market?
4. How do I choose which stocks to invest in?
5. What factors can impact the performance of a stock?
6. How do I diversify my portfolio?
7. What are the risks of investing in the stock market?
8. How do I track the performance of my investments?
9. What resources are available to help me learn more about investing in the stock market?
10. How can I minimize risk while still potentially earning a good return on my investments?

As you become more familiar with the stock market, you may have other questions as well. It is always a good idea to continue learning and staying up-to-date on the latest developments in the stock market.
What are the best stock research tools?
There are many different tools that can be useful for researching stocks, and the best one for you will depend on your needs and preferences. The best stock research websites should contain portfolio tracking, quant rating, stock comparison tool, alerts, customizable watchlists, news and analysis, real-time quotes, and more.
Conclusion
Stock research is an integral part of investing. Learning as much as you can about various opportunities is important for your financial health as an investor. Don't listen to the advice of friends or family when it comes to keeping your money safe and watching it grow. Instead, be sure that you know the important details before diving in head first or investing a lot of money.
Whether you are a brand new investor, a casual investor, or a very serious investor, it is critical that you find reliable and thorough information about the stocks, bonds, futures, cryptocurrency, or whatever you want to add to your portfolio.
When it comes to investing, knowledge is power and the key to your financial success. Using the right tools is an essential part of the process.
Take some time to learn about each of the tools we have discussed above, think about your short-term and your long-term goals, decide how much money you want to invest, risk tolerance, and find the stock research tool that will best fit your needs. Then, get ready to watch your portfolio grow as your investments gain value.