Are you wondering what are some of the best survey sites? There's something appealing about the paid survey sites.
We're on our phones most of the day, so why not earn a little extra money through the best survey apps?
It can be tough to know which ones are legitimate though. We've researched through dozens of platforms to choose the most legitimate online survey sites to help you avoid the scams. It's very possible to make money through these survey apps and survey websites as the industry has really evolved.
If you tried it a few years ago and it was definitely was difficult to earn a few bucks. However, there really are some paid online surveys that you can really make money off!
After reviewing most of the online surveys that pay cash, we can confidently say that these are legitimate paid survey sites.
Best Paid Survey Sites for 2023
When you want to make money online with free paid survey sites, it's important to use legitimate sites that actually pay. But which ones do that? We will go over each of the best survey sites so you can start making money.
1. Survey Junkie
Survey Junkie is one of the most well-known sites to take surveys for money. I use it in my spare time to earn $1-3 per survey and I cash out once I get $5 (500 points).
This survey site has an interface that is super smooth and intuitive (unlike the majority of survey company websites that look like they were built in 1997), and members are paid in cash via Paypal.
Survey Junkie also has an 8.9/10 rating on TrustPilot — the highest of any online survey company. This is one is the more reputable survey companies out there and I use it often.
2. Swagbucks
Swagbucks is a paid survey site that lets you earn money in so many ways like taking surveys, shopping online or playing games. It's that simple.
This is one of the best sites for paid online surveys because you can earn money pretty quickly and get your cash by PayPal.
Or you can also redeem your points for a ton of different gift cards. Many members in the beer money community claim this to be one of the best survey sites out there.
3. InboxDollars
InboxDollars pays members in cash (not points) to read emails, take surveys online, play games, and search the web!
Overall, Inbox Dollars is super easy to navigate. I've tried other paid survey sites and just end up overwhelmed.
It also does a nice job of breaking down the offers into categories. And you'll always see the amount of money you've earned at the top of your window, which is exhilarating! Right now they are offering a $5 welcome bonus just for joining.
4. Branded Surveys
Branded Surveys lets you earn up to $3 per survey for sharing your opinion about new products and services you buy.
They also offer an outstanding referral program and other ways to earn like evaluating products and services (pretty cool).
You can get up to $3 for each completed survey, product, and service reviews. This site really compensates its members to test out products, services and give feedback on those tested. It's free to sign up and only requires a small amount of information.
5. KashKick
From answering surveys to watching videos, there are always great, easy tasks for you to choose from on KashKick. It is a get paid to site (GPT) where you get paid to complete as many tasks as you'd like – there's no limit.
Your insights help companies grow, so they are happy to pay you for your time and effort.
Just sit back and watch the money pile up as you complete your missions. You'll earn around the same as other survey sites on this list, and can get paid biweekly via PayPal once you hit $10. Just make sure to keep your account active or they will deactivate it within 60 days of inactivity.
6. Toluna
Toluna awards points to its members for completing surveys, playing games, and inviting friends. They also have a community where members can create their own polls.
Toluna has an active community and works with major companies like Coca-Cola, Expedia and Amazon. Just install the app on your iOS or Android device and you can start getting paid. You can rack up some points and then cash them out for cash via PayPal or gift cards.
7. MakeSurveyMoney
Get paid to take online paid surveys with MakeMoneySurvey. If you want to direct your full attention to surveys rather than other paid offers, MakeSurveyMoney might be for you.
This platform provides various ways to earn rewards such as live surveys, daily surveys, and offer walls. It is free to become a member of MakeSurveyMoney. Additionally, the platform has a leaderboard where members can compare their earnings and progress with other users.
Because of the company's reliability and solid privacy policy, I feel comfortable recommending MakeSurveyMoney. Plus, new users can get a $5 sign up bonus when they join for free.
8. MyPoints
MyPoints made it on the list of best survey sites as it rewards its members for online activities such as reading emails, playing games, online surveys, printing out coupons among other things.
They pay their members using their own currency known as "Points". These points can be redeemed for online gift cards, cash via Paypal, and travel miles, etc. The minimum payout amount for most rewards is $10, however, PayPal payments start at $25.
Redemption times for your awards vary. When you redeem your points for cash via Paypal, the request is usually processed within 4-5 days. For other prizes, the wait time varies.
9. Panda Research
At Panda Research, you'll earn money and rewards for the things you do online daily. It's a pretty legit website and many say one of the best online survey sites today.
With Panda Research, you'll actually find multiple ways to earn. Get paid to take surveys, read emails, redeem coupons, and refer friends. After completing these tasks, you'll be awarded points that you can redeem through Paypal.
Panda Research claims that they pay the "highest amount online" to their members, with unique ways you can earn that are hard to find elsewhere. It's free to sign up and it only takes a minute.
10. LifePoints
LifePoints is one of the best survey sites that I've reviewed. This paid survey site is legit and is a fun way of earning some cash and exciting prizes. As the name indicates, you just have to participate in the surveys, and you will get paid.
Interestingly, you can get registered for free. There is no membership fee. Join LifePoints, complete the online surveys anywhere and anytime, and you will be rewarded with points.
You can redeem the points for money, gift cards, e-certificates, and some other gift products. Join now and get paid to take surveys.
11. Survey Voices
Survey Voices is one of the easiest survey sites to sign up for. Once you're in you can take surveys and get paid at Survey Voices. It's possible to make $0.50-$5 per survey on Survey Voices.
All you need to do is instantly qualify, then view exclusive offers in exchange for your opinions and get access to paid surveys, clinical trial opportunities, and part-time work offers.
Survey Voices is looking for people to tell major brands what you think about their products and services. And they pay well.
How We Rated the Paid Survey Sites That Pay Cash
There are a ton of websites to take surveys for money, but these are the best. We took into consideration the user's experience, how many opportunities are available on each site, and how much you're able to earn.
Rest assured, these are the most legitimate and highest paying survey sites available.
The best way to earn up to $50/per hour is by becoming eligible for the surveys that pay cash. You can do this by signing up for as many sites as possible below since you won't qualify for every survey, this will increase your earning potential.
Tips for Maximizing Your Online Survey Profit
Just be aware of the following tips when signing up for surveys that pay cash.
Sign up to many survey sites
It's a good idea to sign up for as many as possible. This means that you will always have surveys to answer instead of waiting for one or two to come along every month. There is no harm in signing up to loads and you can always unsubscribe if you don't like the service that one of them is providing.
Set up an alias email
You don't have to do this but we would recommend setting up a separate email for all of your survey site accounts. That way you can log in each day and easily see the surveys on offer (without it clogging up your personal inbox). You should also check your emails regularly as some surveys are only open for a day (sometimes less).
Be honest with your responses
Try and be honest when filling in these online paid surveys as sometimes you can be penalized for contradicting yourself or giving inadequate responses. Also, don't try to second-guess the system by saying that you are a wealthy businessman or woman to get more surveys. It won't work!
Watch out scammy survey sites
A number of sites (we won't call anyone out) advertise dodgy survey sites to students so make sure you avoid them. The ones to watch out for are generally the ones that sound too good to be true! It's also worth noting that you aren't guaranteed to receive products from the product testing site as users are chosen at random so if anyone promises this you should be very wary. Put it this way, there are 1000s of users on each survey site, do you really think that they can afford to send out 1000s of free PlayStations for people to test?
Cash out when you can
Unless you are looking to build up a big amount and aiming for one of the top rewards for which you have time for, then it's best to cash in early with these paid survey sites. Also, be aware that some sites will have restrictions on when you can spend the points and how long they are valid for.
Don't ever pay to join a survey site
All of the paid survey sites listed above are free to apply for and use. You shouldn't get sucked into paying for a subscription to any online survey websites, whatever they promise you. The sites listed on this page have been tried and tested and are genuine. If you are already a member of any of these survey sites or any that aren't listed then please do let us know what you think of them!
Paid Surveys FAQs
Are you in need of some extra cash? Have you ever wondered do paid surveys really work? Money is tight these days, and with all of life's expenses, every penny counts. If you look online for the best ways to earn money fast, you'll come across something called paid survey sites.
Best Survey Sites of 2023
It's true — it is possible to make money through paid surveys as the industry has evolved. The short surveys are getting better/interesting and the payouts are making it incentivizing to do them. I tried it a few years ago and it was definitely was difficult to earn a few bucks.
If you want to try the highest paying surveys on the interwebs, then both Swagbucks and Survey Junkie should be your bread and butter. These companies are legitimate survey sites and do payout in cash via PayPal.
Tip: if you're looking for other ways to make some fast cash, there are a lot of companies that often give out freebies just for signing up, some even offer cash. You can see this list of the game apps to win real money to see some of my favorites.
We hope you've enjoyed our list of the best survey sites to earn rewards and earn money fast. Again, I'd highly recommend joining several of these survey sites at the same time so you have a constant flow of legitimate surveys to take.
But enough of me jabbering on about survey sites. Get out there and start earning some rewards! Another easy way to earn money online is through sites that pay you free money but for not much work! Good luck and have fun.
Most popular ✔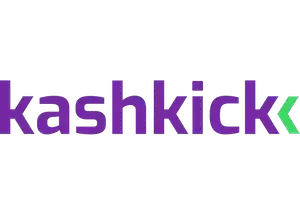 KashKick
Want to earn up to $200 or more in your first month? KashKick pays you for playing games, taking surveys, and more! Earn cash at home or on the go.
Create Your Account