Why is personal finance important? Do you ever wonder how do we use finance in our personal lives or what is personal finance?
In the current economic climate, it's impossible not to think – and worry – about money on a regular basis.
We all like to think that money isn't the be-all and end-all of everything, but in reality, we can't get by without it.
But how do you keep on top of your finances?
Want free money?
Aspiration: Want to get spotted a $100 for free? Simply sign up for Aspiration, and the free banking app will give you cash for free, you just relax while it gives you $100 just for opening a new debit card. There's no catch, just use your card to make at least $1,000 in cumulative transactions within 60 days of opening an account. This bank account is legit and only takes two minutes to sign up for an account.
It can often be an ongoing battle with your mind, trying to plan for the future and arguing that "you can't take it with you".
But what about the loved ones that you'll one day leave behind? You don't want to leave them with nothing, right?
In order to make the most of every penny and still live a fulfilling and happy life, we've pulled together our top tips on how to be more financially stable.
So what is personal finance and how can you manage your money better?
Let's take a look.
What is Personal Finance?
Personal finance is a term that covers managing your money as well as saving and investing.
It encompasses budgeting, banking, insurance, mortgages, investments, retirement planning, and tax and estate planning.
The sooner that someone starts to better manage their money, the better.
When you are financially stable, you are confident and are in control of your financial situation and financial goals. Financial security is that calm and reassuring peace of mind you feel when you don't have to worry about your income matching your expenses.
It can also mean that you have enough money saved up for any emergencies and your average net worth is on par with your peers.
Generally, financially stable people don't have looming debt and have enough money saved up for future goals. It's important to note that financially stable people aren't necessarily rich, they are just living within their means and their finances are in order.
Why is Personal Finance Important?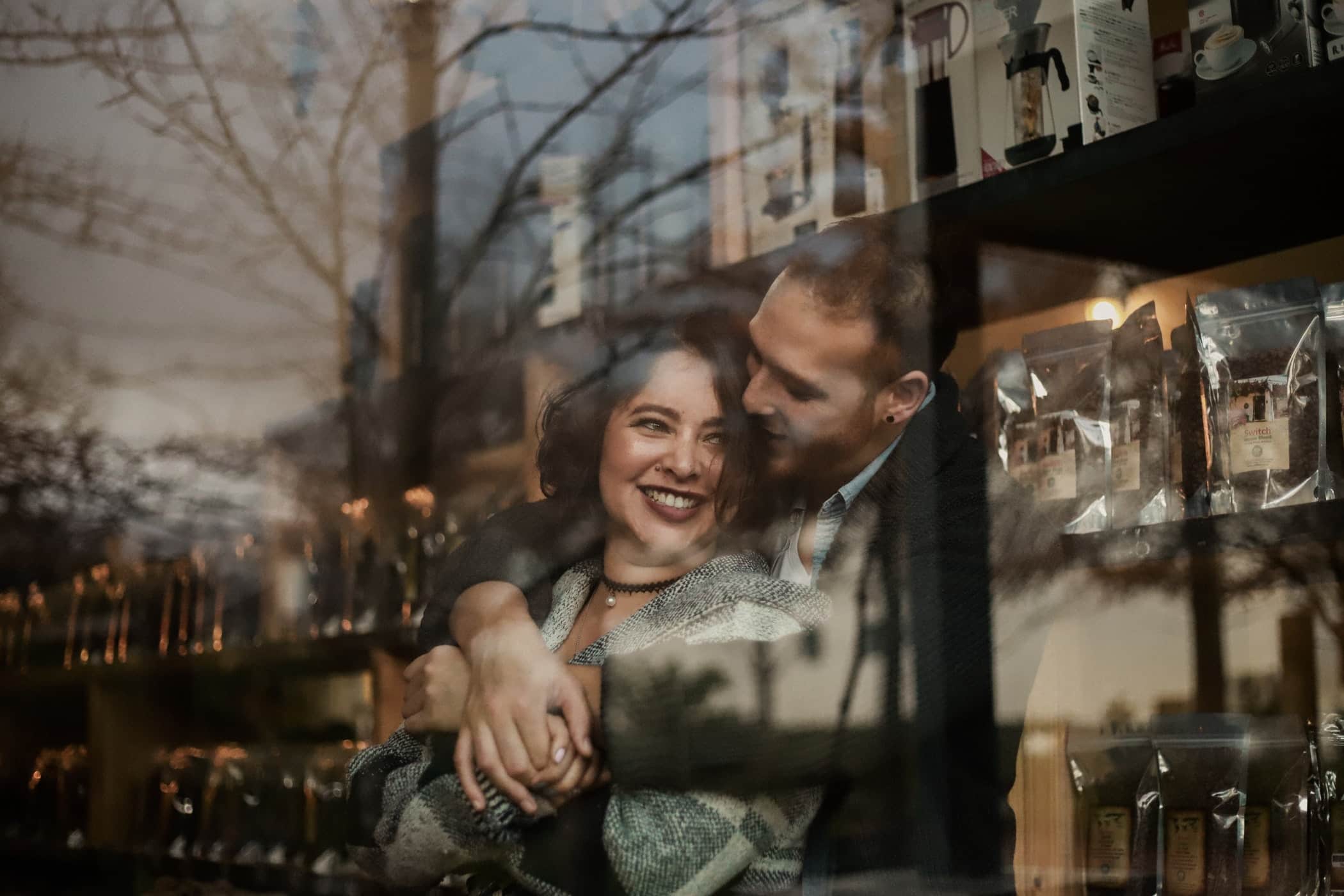 No one is expecting you to know everything about personal finance right away. It is better to ask a few common questions than to end up in severe debt.
Go exploring on the internet and learn about different savings accounts, the best ways to invest, and how to tackle debt.
Ask for better options if fees seem too high. Talk to parents, grandparents, or other financial mentors in your life. If you are totally lost, start working with a financial advisor to help you get started.
---
Games that pay you to play. Yes, we're serious.
These 3 apps will pay you to play games on your mobile device:
Mistplay (Android) - If you have an android device, you can download this app and start getting cash rewards for playing new games.
Solitaire Cube (iOS) - Earning money by playing games on your phone sounds like a dream. But this app really pays you for playing solitaire with cash rewards.
Lucktastic (Android) - This free app offers the same daily scratch-off cards that you find at your local convenience store — but here you can play for free and win real money.
---
A good way to start to learn about why personal finance is essential is reading the list below.
Ensures That You Meet Your Money Needs
Many people are living paycheck to paycheck. Americans may think that saving is impossible with student loan debt and credit card debt.
Unfortunately, many people procrastinate on saving and find themselves in their 40's with nothing in their savings. You should check out the average net worth by age and see how you stack up.
Next, you can start by simply opening a savings account, even if you only save 5% of your monthly income, it can help. Look for one that does not require a minimum deposit and has minimal fees.
You don't need to have large monthly contributions to get in the habit of saving money. Put in what you can each month even if this means giving up a morning coffee one day out of the week.
Easily Manage Your Income
Personal finance is also essential because it eases the burden of overspending your income.
If you don't properly manage your income, it can be easy to overspend and purchase things that you can't afford.
When you are busy running around with work or school, it is easy to spend money that's not accounted for. If you aren't money-savvy about the costs of eating out, filling the gas tank, and stopping in for a haircut, you can easily get into the habit of overspending.
Start by seeing where your money is going by using budgeting tools. Most people are surprised to find out how much money is wasted on everyday expenses. These add up faster than you think.
Budgeting, Spending, and Saving
It can be difficult to get a budget under control. Even those that end up being savvy savers had to start somewhere.
Finances are like anything else, you must learn how to handle them. There are some specific challenges that come with millennial monetary habits.
The issues arise more from lack of knowledge than lack of ability.
With a little education and practice, this generation can prepare for the future as well as their grandparents did and stop making money complicated.
Even if you are making over six-figures, if you aren't budgeting and saving wisely you can still be in a ton of debt if you don't live within your means.
Take some time to sit down and figure out exactly what your income and expenses are each month.
Make sure you're aware of every direct debit and credit that comes out of your financial accounts and work out exactly how much disposable income you need to get by each month.
Put everything down in a free budgeting app so that you can easily keep track where every cent of your income is going.
Personal Finance and Cash Flow
Personal finance is crucial because it'll help you accurately predict your cash flows and know where your money has gone and will be going.
Just remember that every penny counts.
Most larger transactions happen online or while using your debit or credit card, few people carry cash around with them these days.
However, get yourself a money box that can't be opened without smashing it once it's full and you can save $1378 with the 52-week savings challenge.
You'll be amazed at how quickly it adds up, and if you invest that money you will benefit from the power of compound interest.
It pays to start saving every little penny.
Offering Family Security
The ultimate goal for any family is financial security and the peace of mind it'll bring. As you saw in the recent COVID-19 pandemic, many people lost their job and had to rely on unemployment.
This can be a huge burden for any family. To chalk it up, many people tend to estimate their budget in their heads and don't actually use financial planning tools or try to build an emergency fund.
It's all well and good living within your means, but it's important not to live right on the edge of your financial limit. It's a lovely idea to be saving for something like a big holiday or a new car, but you need to always try to keep some money aside for the not-so-nice things such as a family emergency, an unexpected vet bill or an unforeseen issue with your home.
When checks were the norm, kids were taught to manage a checkbook as soon as they got their first job. Everything was exact, but in the modern era, you can track your expenses with apps and financial tools that are free and simple to use. This attention to detail helps you budget your family budget its money and can help you plan for your retirement.
Offers Better Financial Understanding
By being keen on your personal finance skills, you can have a better understanding on money and how it can affect your entire life. Most people don't even know their own credit score.
Even if you do not have a lot of credit lines, it is important to get in the habit of checking your credit score.
Get a free monitoring app like Credit Sesame to get an idea of what is going on and to get alerts when things change on your credit report.
The most accurate information, however, is going to come from your true credit report. You can order this for free once a year.
It is important to understand how each aspect of the algorithm affects your final score and how this affects your ability to get lower interest rates on auto loans, mortgages, and credit cards. It is important to start early when you are planning for your financial future.
Keeps You Off Unmanageable Debts
Even the most renowned financial genius can make financial mistakes. Even if you're already facing financial difficulties, steering clear of financial mistakes could be the key to survival. With how easy it is to rack up credit card debt and incur overdraft fees your money can be at risk.
That's why knowing the importance of personal finance is so crucial, because it can really affect your life and happiness. It can be all too tempting to get another credit card or loan whenever the going gets a little bit tough, but it's best to avoid that at all costs.
Even things such as leasing a car instead of buying one outright can come back to bite you in the end. Put proper plans in place to guarantee you never get to a point where you're relying on high-interest loans or credit to get by.
Growing Your Assets
By being personal finance savvy, you can easily use your assets (cash) to further grow your empire or net worth.
This is generally done by investing in the stock market, real estate or alternative investment options.
Many people shy away from investments because they do not understand how they work. It can be beneficial to find a financial advisor to help you get started or by using free investing apps.
The ultimate goal should by creating passive income sources which is money that comes in without you having to lift a finger.
This can be investments, interest on a savings account, cash back credit cards, or a handful of other passive income ideas.
You might have a decent company pension to look forward to, but it's best not to rely on just that alone. Make sure you're planning for your future by putting money to one side for your retirement.
Be More Financially Stable
While it's common for people to want to "save more" and "spend less," that's often easier said than done. Here are ways you can be more personal finance savvy and do what the financial experts suggest:
Save a set amount each month: Whether it's a set figure or a certain percentage of your monthly income, make sure you put some money aside each month into a high-interest savings account and – more importantly – leave it well alone. CIT Bank provides an outstanding example of what you can receive in an internet bank with their amazingly high APY and their outstanding service, you can learn more here.
Be in the know: It's important that you educate yourself and keep up to date on all the latest news and information that could have an impact on your financial situation. Read the latest personal finance books, take online learning courses, and always aim to improve your level of financial literacy to prevent you from ever getting in any bother.
Take advantage of technology: There are so many apps and websites out there that can make handling your finances a much easier task to get to grips with. If you're self-employed, then accounting software such as Xero can make running a business simple. Plus, there is no end of personal finance trackers that can help you keep on top of your finances with you barely having to lift a finger.
Keep on top of maintenance: Whether it's your house, car, pet, or even yourself, if something's not quite right, get it seen to sooner rather than later. It's much easier to manage smaller maintenance costs than having to fork out the money for a huge emergency bill when you've left something too late to fix easily.
Avoid annual policy renewals: We're all guilty of purchasing home insurance, car insurance, gas, and electric providers and the like and just letting the policy roll over year after year. But honestly? That's the worst thing you can do. There are always better deals out there and you should never let any policy auto-renew itself. Shop around for the best deal every year and make sure you're not paying over the odds.
Conclusion on Why is Personal is Important
Do you want to be better at personal finance? It's possible, in just about any situation, just learn why personal finance is important and you will have one less thing you have to worry about.
Ultimately, if the above options aren't working out for you, then it's vital that you know when to seek help when you need it, be it from a friend, a family member or a professional.
Don't allow yourself to get into any sort of financial mess that you struggle to see a way out from. There are plenty of options out there to ensure you get yourself back on your feet again and improve your financial future.
Hopefully this article can help you get on the road to financial stability.
There should be mandatory classes in high schools and colleges that help young people understand the financial game. It is not uncommon for young adults to be thousands of dollars in debt before they even finish college due to student loans.
Knowledge is key.
For anyone who wants to get better with personal finance, they must be dedicated to learning how to function in the financial realm.
Want free money?
Robinhood is a free investing app for your phone. I really mean free all around – free to join and they don't charge any fees to buy or sell the stock. You can get a share of stock like Apple, Ford, or Sprint for free when you join through this link. The value of the free share may be anywhere between $2.50 and $200 and fluctuates based on market movements. You've got nothing to lose.