Your 20s can be the best and most memorable times of your life. You've just started working and finally have some disposable income to enjoy. This coupled with less responsibility serve to make these years carefree and fun. However, many of us realized later on that the freedom we enjoyed so much came with some serious consequences.
Money determines almost every choice we make, and it can be difficult to accept the fact that we haven't always made the best decisions. For most of us, effective budgeting and money management are easier said than done. This is why following good money habits from an early age is critical. I've compiled a list of tips I wish I'd paid heed to in my 20s.
7 Pieces of Financial Wisdom To Live By
Following these financial wisdom tips can help you save money and make the right decisions regarding your finances.
1. Use Your Credit Card Sparingly
One of the best lessons you can learn is to use a credit card the right way. I probably should have listened to my elders more about this. But sometimes it's good to learn these lessons on your own. Try to avoid credit card overspending that usually results from expenses like clothes, gas, and entertainment. Having a good budget in place is key since it helps you allocates how much you're going to spend each month. You should know where all your money has been spent month after month.
2. Invest No Matter How Much Money You Have in The Bank
There's a misconception that only people who have a lot of money can invest in the stock market. According to a recent study, only one in three millennials is investing. You may not get rich overnight, but investments are a great way to save money and take advantage of the power of compound interest (especially in your 20s). Acorns is a great app to check out if you're a beginner and would like to start investing.
3. Track Your Credit
It's much easier to stay on top of your credit score today than it was 20 years ago. You can monitor it on a regular basis using the free tools available online like Credit Sesame (review here). If your credit score is good (a credit score of 700 or above is generally considered good), you can save tons of money in terms of interest rates and fees. Back in my 20s, I make the mistake of never checking my score and wish I had made more of an effort to improve it.
4. Invest in Real Estate
When I first started working, I considered investing in a small house for about $60,000. But I decided against it at the last minute and used the money for other expenses. Recently I checked the price of the same house online and found that the price has more than doubled to $150,000. If I had purchased it, I would now have a great rental property that would have definitely paid off.
Buying property at a young age is an investment worth looking into. You can also check out companies that allow you to invest in real estate with only $500.00. One company that allows you to invest in commercial real estate passively is the Fundrise (review here).
Best for REITs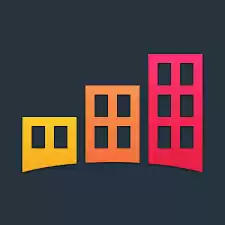 Fundrise
Fundrise is a very easy-to-use app that allows individuals to access crowd-funded real estate investing. This option is best for users who want to make money consistently and let their money make them money.
Open Account
Fundrise Review
Real estate investing not your thing? Other smart ways to invest include:
Acorns: Open a new Acorns account and earn a $10 credit. It's that simple — no minimum deposit or balance is required. You'll receive the sign-up bonus credit after completing your account registration.
Yieldstreet: Yieldstreet is a very easy-to-use app that allows individuals to access alternative investments to build passive income. This option is best for users who want to make money consistently and let their money make them money.
Masterworks: You own shares of Apple, Amazon, and Tesla. Why not Banksy or Andy Warhol? Their works' value doesn't rise and fall with the stock market. And they're a lot cooler than Jeff Bezos.
5. Never Fall into Debt
Debt can really wreck your life and make you feel trapped. Money issues are the number one cause of divorces and can stop you from leaving your job to pursue your passion. The best way to stay out of debt is to learn to live within your means early on in life. Never spend more money than you make.
6. Keep Your Expenses Low
Another mistake made in my 20s is buying things I couldn't really afford. I got my own apartment when I easily could have rented a room or shared it with roommates. As a result, I ended up shelling out hundreds of dollars in rent per month. You can learn about how to live within your means here.
7. Be Consistent with Saving Every Month
When you're young, you have the advantage of time on your side. Putting away a small amount of money every month can add up later in life. Invest this money instead of spending it on an expensive car or rent on an apartment, you can't afford. This way you'll have much more to show financially for all your hard work.
Final Thoughts
While I wish I had a better understanding of my finances when I was younger, I don't regret my past choices. I've learned valuable lessons from every one of my mistakes. The key is to know how to budget and live within your means. I hope the tips mentioned in this article can help you secure a better financial future.
Get up to $250 today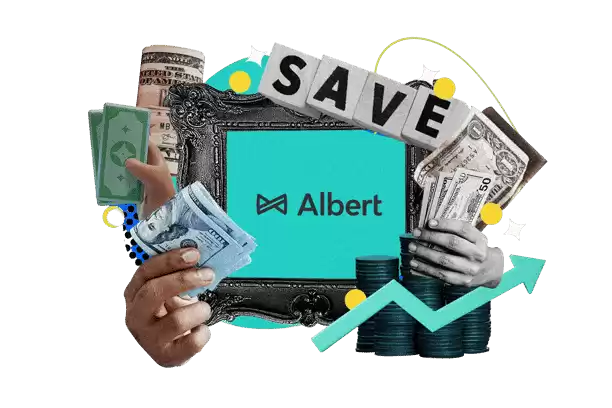 Albert
Get spotted up to $250 without fees
Join 10+ million people using the finance super app
Banking with instant discounts on gas, food delivery, groceries and more
Start investing, saving, and budgeting for free
JOIN ALBERT NOW