If you ever thought to yourself, "Why Can't I Save Money?" then these tips are for you.
A ton of people spend their money and don't save any of it, year after year. The truth is that there needs to be an abundance of money in most cases for people to decide to save. The problem is that most people never have that kind of abundance and they procrastinate the process of starting to save money.
The problem with not saving is that you are living your life in a very dangerous way. You are leaving your life to luck when it comes to any emergencies that could require that you have an emergency fund. In this article, we are going to talking to you about some of the most common excuses that people have when procrastinating their financial planning.
1. You Have No Idea How to Get Started
The initial process of starting to save is a tough one if you aren't used to it and are living paycheck to paycheck.
A good way to do this is the good ole cookie jar method for saving money. Forget those new shoes or that new pair of pants and save that money to put it in this jar. Eventually, you will see that you have enough money in there to stock in your savings account. You can stop using the cookie jar once you get in the habit of saving money and just use your savings account as the cookie jar.
The idea is for you to have something that reminds you of the importance of saving money. This will be very useful for that purpose alone. If you want to start a savings account, you don't even need to go to a bank to open one and can open one online, in minutes. Also, looking for a good licensed money lender can be an option.
2. You Don't Have Enough to Save
This is another reason why people think they can't save money each month. It is quite common and the truth is that the economy can be bad at times and everyone has to work hard just to stay afloat. But a lot of people turn to making extra money on the side or getting a part-time weekend job to make it work.
However, the easiest way to have enough money to save is to trim your expenses. It's important to identify that there is a good chance that you are still wasting money on things you don't need.
Magazine subscriptions, extra TV channels on your cable bill, a Spotify membership, or fast food weekend expenses can add up. These are all things that you can definitely live without having to buy, so the only thing you need is to take the time to check your expenses and cut back on those things. You can also use apps that can comb over your monthly subscriptions and weed out the junk. You can learn more about that in this review here.
3. Life Is Too Hectic
You may feel like your life is too hectic to even have time to sit back and take a look at your expenses.
It's true that we are living in very hectic times and we have now started to count the minutes of each day and not just the hours.
We all have a million excuses as to why we can't do something, but everyone has the same amount of hours per day. I'm sure you can watch one less show, or stop mindlessly scrolling through Instagram or Facebook for an hour, so you can invest your time in starting a good savings plan.
4. You Aren't Educating Yourself
This is also not a good excuse to avoid financial planning. There are many individuals who have saved a ton of money without any financial education. It's important to understand that to save money, all you need is to take the time to set some of your earnings aside and store it in a safe location. The amount is eventually going to grow and you will get the results you want.
The only knowledge you need is to simply understand that you have to start setting money aside for savings. You have to take the time to consider this to be an important thing in your life. You don't need any special training or a master's degree in Finance to save money, so don't use that as an excuse to procrastinate this important change in your life. If you want to be able to learn more on how to work smarter and not harder with saving money, you can check out money-saving apps that help you save money and do all the work for you.
5. You Are Riddled With Debt
When you have a lot of debt, you need to get rid of that debt no matter what. Your first step is to create an emergency fund while still paying the minimum balances on your debts. Once you have an emergency fund built up, you should use the snowball method to pay down your debt.
If you have credit card debt, you need to stop using that credit card or cut it up since you should focus on paying it off and not adding to it. This is going to help you stop the vicious cycle of spending money with it and maintaining that debt and those high interests going.
If you want to get out of debt, you need to make as many sacrifices as possible. People think that their 10-dollar subscriptions to movie streaming services each month are nothing, but the accumulation of all of those small expenses is always going to lead to major expenses that keep you from getting out of debt. Just analyze your situation and your expenses to speed up the process of getting out of debt and achieving your goals.
Non-Obvious Ways Millennials are Wasting Money
When you combine how expensive college is and how much money you waste, having a leak in a budget doesn't sound like a good idea after all. Especially if your college tuition estimates around $30,000 and you take into consideration all the grants and loans.
This, however, doesn't seem to affect our judgment when it comes to money, and we always end up 'making it rain' at Starbucks instead of making coffee at home.
Because of the poor economy, students have to cut down on expenses, not only because those are a burden to pay, but also because student loans tend to stick around for a long time.
So, the solution is to manage money smartly and reduce the amount of money spent on outlandish things, like brand clothing or super-expensive coffee.
That being said, here are some things you may be wasting money on that prevent you from saving money:
6. You Use Uber Instead Of Taxi Services
Before you click away in outrage, take a look at this; according to Lifewire's comparison between Uber and Taxi, it can be concluded that Uber costs more approximately $0.25 to $1.00, depending on the geographical location, time of the day and demands of the ride.
Even though the overall experience of using Uber might be extremely practical and convenient, think twice next time before you call an Uber. Unless you have an Uber promo code, the variables and fluctuations in pricing will leave you in awe.
This is called 'surge pricing' and depends on whether your driving demands are too high or there aren't enough drivers in the areas. Even without surge pricing, UberX can be more expensive than taking a taxi, especially for shorter trips.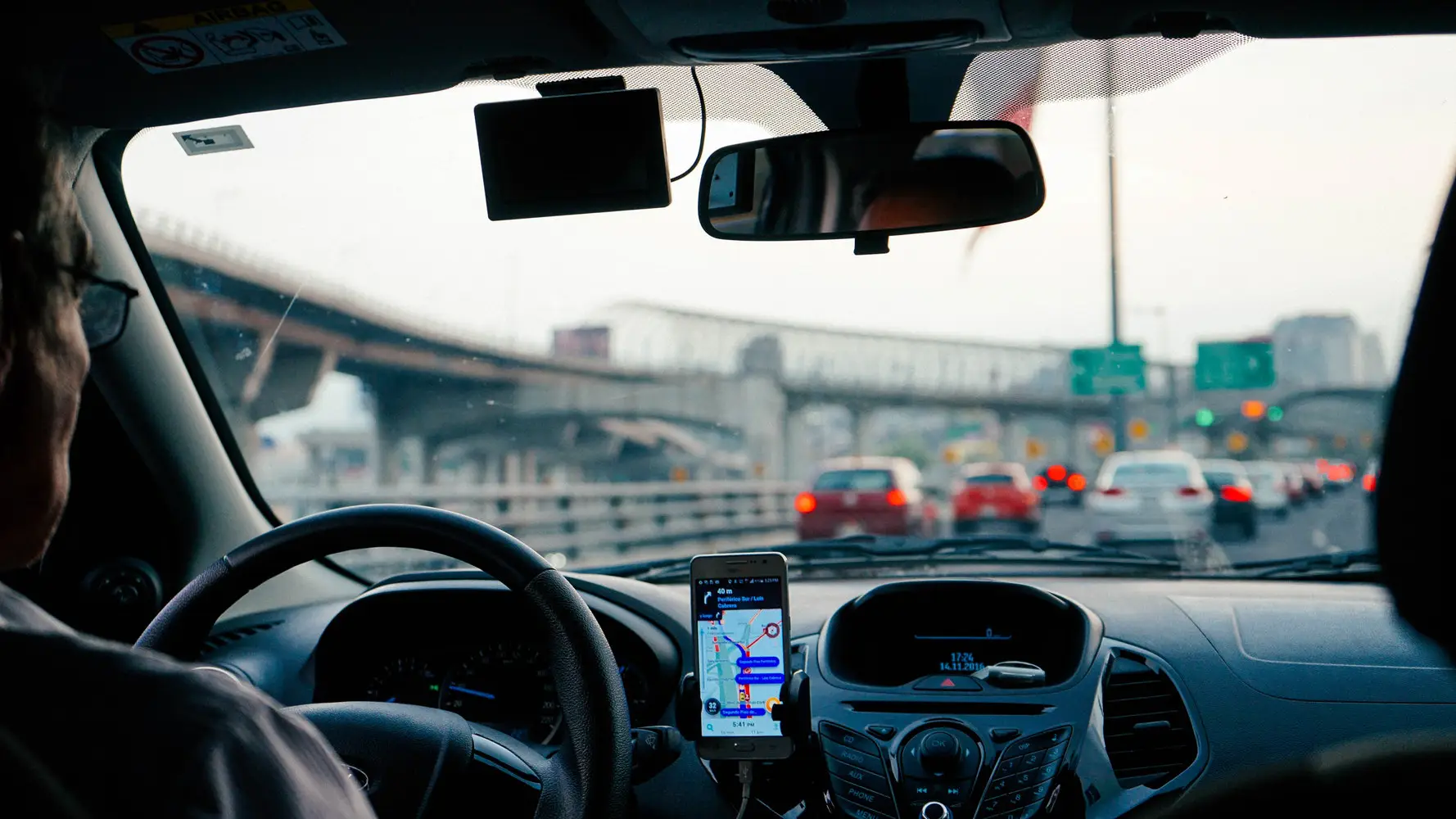 Taxi prices, on the other hand, are regulated and constant, depending on the state and the maximum price that is regulated for that state. The price doesn't change, regardless of the demand or the number of drivers that are available. Not to mention that all taxis have security cameras and GPS tracking systems, and many deem Uber as not completely safe.
7. You Buy Brand Name Products
According to the Private Label Manufacturers Association, the purchase of name brand products has increased by approximately $5 million in the last few years.
This means that people, especially students, turn to brand-name products rather than store and generic brands, which is a massive waste of money.
Regardless of whether you are buying food, clothes, school supplies or even over-the-counter medicine, you are spending around $1 to $2 more on brand name products than you would on generic brand products.
Need proof? Here it is; according to a Dave Ramsey article where there are comparisons between costs of generic-brand and name-brand products, you could save from $2 to $8 by buying generic brand products in a day.
That would be around $20 per week, $80 a month and a whopping $1,040 a year. If you still need proof, then make sure to hit the local grocery store and compare the prices, even the quality and ingredients of the products.
Chances are, the components are the same, which means, you don't have to spend money on big brand names anymore.
8. You Own A Car
If you own a car, then you should consider selling it or stop using it. Why you may ask?
Well, you are a student who already has a lot of expenses, why make car expenses such as maintenance, fueling, insurance, and parking be a part of those expenses when you can use public transportation.
Need proof on this too? Let's check some number then. It can take you around $15,000 to only purchase a car unless you are using your parents' car.
Moreover, it can take up to $22,000 to operate it, without the cost of insurance, which can be pretty high even with student discounts. So, you are pretty much wasting your money on private transportation, when you could be using a bike, public transport or even your feet, which are free.
On average, by reducing your car-owning costs by simply not driving it, you could be saving up around $20,000 over the course of the four years of college. And, you'll be saving our planet too.
9. You Don't Skip On Parties And Social Events
I know, college should be fun. But, I am sorry to disappoint you, college should be associated with education, not partying. And before you click away again, take some time to think about how much money you have spent on socializing, even when you didn't want to. I would guess, a lot.
That is because socializing is expensive. For example, alcohol is extremely expensive, or even worse, joining a fraternity or sorority can be even more costly in the long run. Next time you decide to throw a party, make sure to ask your friends to bring their own drinks, or at least one food item, and watch how much money you'll be saving.
Moreover, if you don't want to ditch your social life altogether, which you shouldn't, make sure to go out and drink during happy hours, or simply, be more responsible about how much you drink.
10. You Buy Textbooks
Everybody knows that buying textbooks from the campus can be too expensive. Each year you need a new textbook for each of the classes, and since one textbook price ranges from $60 to $100, you could be spending a couple of hundred dollars more than you should be doing.
Thanks to the holy Internet (which you can use for free at campuses), you can now find, buy and sell textbooks online through retailers like Barnes and Noble, SlugBooks or Amazon.com so you save money on college textbooks.
You can also rent textbooks, buy used ones or simply not buy them if they are not required. You should never buy new textbooks if you also have the option of splitting costs with your roommates and friends if they attend the same classes or if you can find the e-versions.
Why Can't You Save Money
You are going to have a much easier time saving money once you start making a conscious decision to stop spending money on things that you don't need. This might be hard at first and the first steps to save money and cut back on certain expenses can be difficult, but once you do it, you will develop a habit to prioritize savings and to remember that rainy days will eventually come your way. If you feel your debt is out of control, just look for ways to pay it off faster.
They might take years and even decades, but emergencies will eventually come knocking on your door, and being prepared for them is going to be essential. Once you start saving, you will be glad that you decide to stop spending all of your money day by day without anything to show for it in terms of savings.
More Ways You Can Save Money
Still wondering why you can't save money? Here are my favorite articles on creative ways to save money:
Bank Bonuses Expiring Soon:
Enjoy financial incentives for opening a new checking account with current promos expiring soon: