Where do you stack up against the average American net worth?
Everyone has a net worth. It's a great way to assess your current financial situation. Is your family wealthy? Or do you, like many others, fall for the lazy way of thinking about what being wealthy or rich actually means? The way a lot of people view wealth is material and monetary accumulation. Or, the one who has most stuff (and money) when they die, wins.
Owning stuff does not mean you're wealthy and it might actually mean the opposite. It all depends on how you paid for the things.
I grew up learning the basic duality of wealth, which meant rich = good, poor = bad.
Simple enough.
Why would we need to complicate it more than that? Well, because it's so dang fun! So let's jump in, feet first and let's talk about the term net worth. Are you confused by it? If you want to jump ahead to see how you stack up, click here.
What is Net Worth?
The financial world is full of weird words and ideas that you most likely won't encounter anywhere else. Unless you have very geeky friends, like me. One such idea or such concept is net worth.
To be able to look at the topic of riches for any family or individual we need to learn what net worth means. The simple explanation is that net worth is everything you own minus everything you owe. Simple enough, right?
If it is that simple, can't I stop writing here then?
Well, sure. But I figure I'll explain a bit more and you read on if you feel like the explanation above seems too simple, fair?
How to Calculate Net Worth?
To obtain this figure, you will take all of your assets (add them together) and subtract your debts (liabilities).  Ex:  $75,000 in assets with $73,000 in debt = your net worth should be $2,000.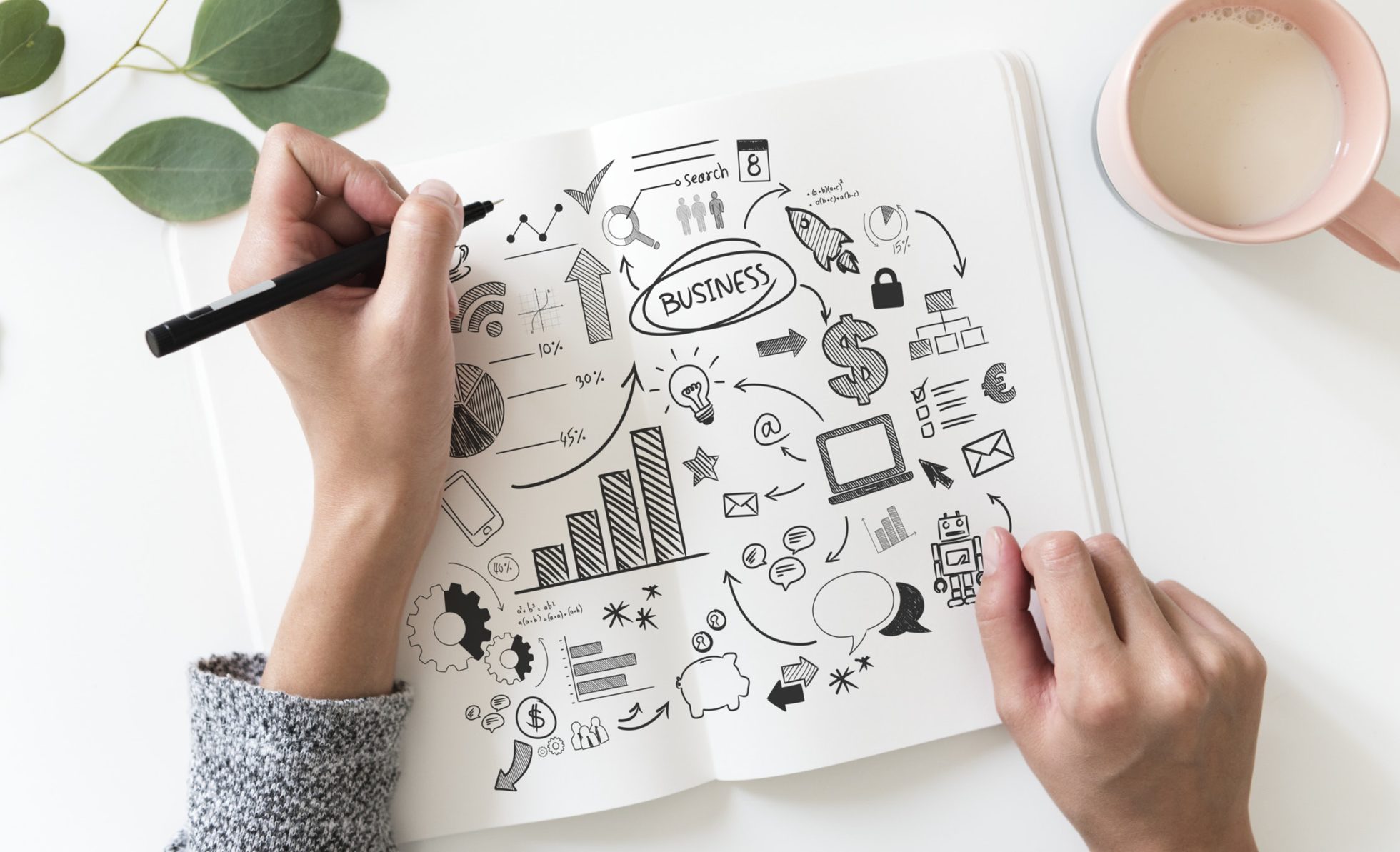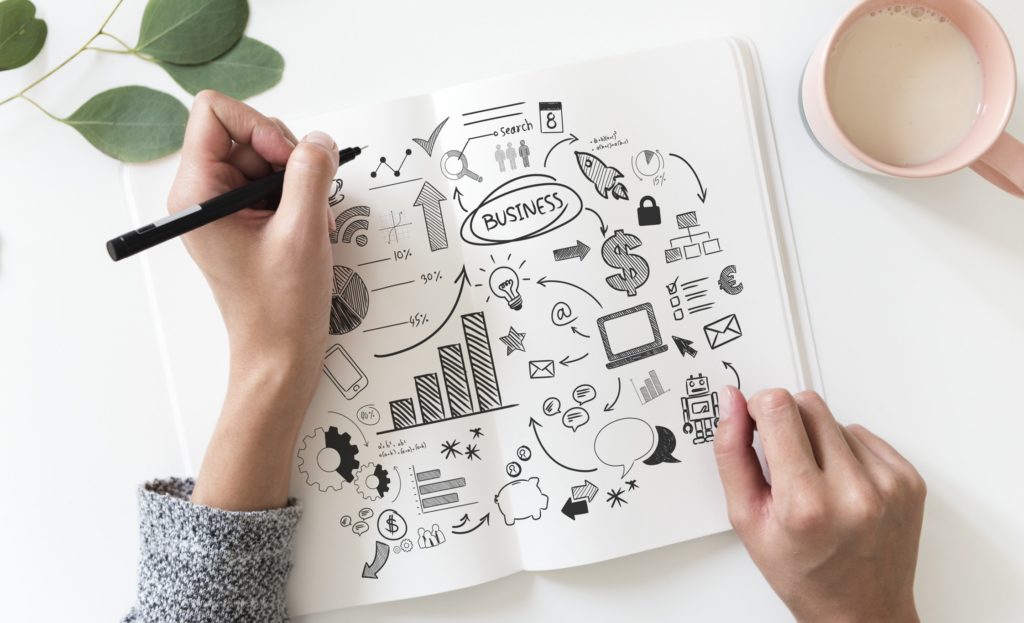 At this point in your life if you are a great investor your net worth should be over six figures, but if you have heavy debt then it's going to be on the lower end or in the red (in debt). However, this also depends on your age. So let's look into the average net worth by age so you can see how you stack up.
Average Net Worth by Age
Before comparing your net worth, just remember that there is mean net worth and median net worth.
Looking at the difference:
"Mean" is the average net worth, what the group's average is in one number.
"Median" is pretty simple, take the middle of all those numbers and that's the value. This value gives you a much better picture of what a financial situation is for an age group.
The "mean" is the "average" you're used to, where you add up all the numbers and then divide by the number of numbers. The "median" is the "middle" value in the list of numbers.
Median net worth and mean net worth obviously vary by age. Let's see by how much.
Age 35 and Under (Millennials) Net Worth:
$11,000 was the 'median' net worth

According to the Federal Reserve, $76,200 in 2016 was the mean for an American household.  The harsh reality though was that $11,000 was the median net worth.  This age group is hampered by the student loan debt crisis related to education countrywide and stagnation in wages.  The financial crisis didn't help either.  Millennials face the burden of high debt levels and interest on debt that builds year after year, that keeps the debt from being paid off. If you're in this age group, just know that the game isn't rigged, here are some legitimate tips to pay off those student loans quickly!
People in this age group have also just started out in careers and lack assets that say someone in their 50's could potentially have.  Americans under 35 typically are renters and not have any equity in the place they live.
Age 35-44 Net Worth:
$59,800 was the 'median' net worth

According to the Federal Reserve, 35-44 head of households have their mean net worth at $288,700 but the median is low at $59,800.  Americans in this group again are burdened with student loan debt.  Other factors come into play but this is the main reason for the low net worth.
They may or may not own a home, but remember, having a mortgage is a debt (liability).  You also may need to do some upgrades or a complete home remodeling before you have any equity thus lowering a net worth.  Child-related expenses also play a role and if you have lots of credit card debt this can also be factored into determining net worth. If you're in this group, remember to look for easy ways to save, because tiny expenses do add up so try to get free or reduced child care and do not use credit cards unless absolutely necessary.
Age 45-54 Net Worth:
 $124,500 was the 'median' net worth

According to the Federal Reserve, $727,500 was the mean net worth and $124,500 median net worth.
Wow!
This group benefits from those high salaries.  They have better home equity, growing their assets, investing wisely in finances and potentially real estate.
This group shows how saving early does benefit in the long run.
Age 55-65 Net Worth:
$187,300 was the 'median' net worth

According to the Federal Reserve, was the $1,167,500 mean net worth!
Although the median is fairly low at $187,300.
These amounts usually come from retirement investments with years and years of compounding interest.
Age 65-74 & over 75 Net Worth:
$224,100 was the 'median' net worth

According to the Federal Reserve, a drop in net worth to $1,066,000 makes this a little different of a group.  They actually are the highest of all age groups to have a high median net worth, $224,100.  This shift is because people retire and are no longer investing money but using it for daily expenses.
The downside is that if you aren't worth a million or more and unable to retire due to finances you will be working into those '70s.  The higher into the '70s and up have about the same net worth and most people are retired.
Net Worth Tracker Apps (Free and Paid)
Are you interested in having access to a net worth calculator to know your net worth?
A net worth tracker is useful if you want to calculate your net worth and grow it. And, if you're on this blog post, it's likely that you are.
Most savvy consumers will want a net worth tracker where you can include all of your assets, all of your liabilities (like credit card debt, mortgages, etc) and it'll give you a picture of where you stand.
For me, I've been using Empower for years but you may have your own preference on which net worth tracker to use.
Today, I'll tell you about the nine best net worth trackers and how they can help you build wealth.
Best for Free, Automated Net Worth Tracking: Empower
Empower is a free net worth tracking app that allows you to sync your assets and liabilities.
I've been using it for years now and it has everything you would need. Once you create an account, this app will be an effortless way for you to link your accounts and track your entire net worth.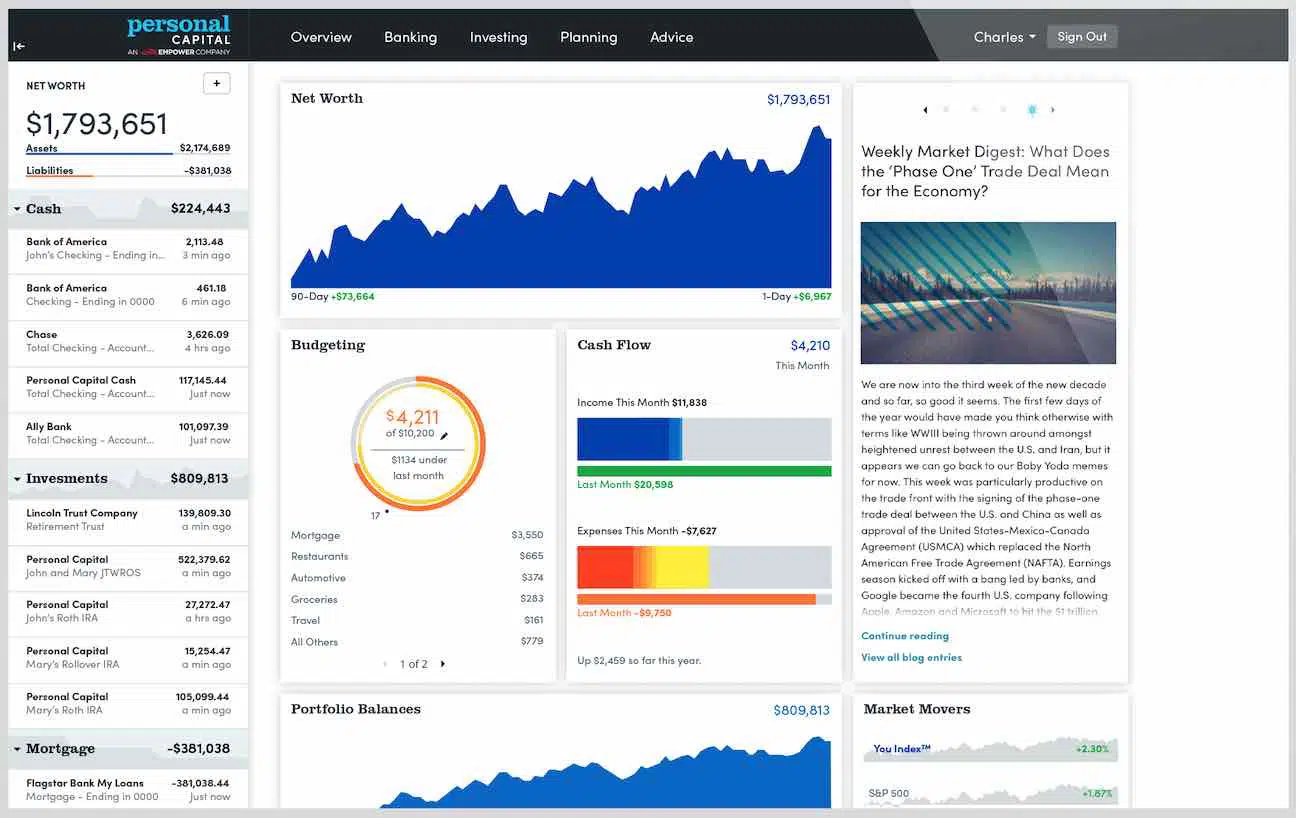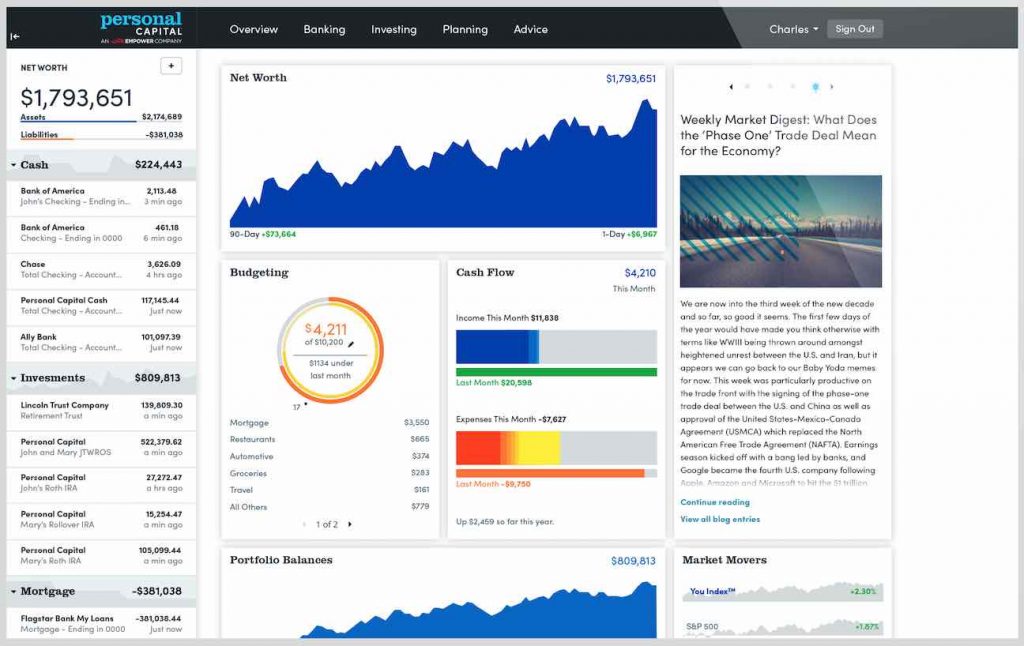 Empower combines smart tools with the personalized touch of a financial advisor to give you an investment strategy that fits your needs through its investment advisory services.
Overall, when you create your account, it will walk you step by step through entering each and every asset and liability, allowing you to easily keep track of your net worth—for free!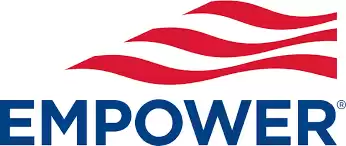 Empower
Take control of your finances with Empower's personal finance tools. Get access to wealth management services and free financial management tools.
Open Account
Empower Review
Best for Investing Integration: Betterment
Betterment can help grow your money by making saving and investing easy. The app and web platform can allow you to invest in a tailored portfolio, set buckets for your goals, and earn rewards.
Betterment can also help you track your net worth, while also providing some financial advice that can help you make smarter personal finance decisions.
Learn how to manage your money and grow your net worth while also investing and doing some retirement planning with Betterment.
The company recently added its Betterment Checking account, a mobile-first checking account and Visa debit card for your daily spending.
If you choose to invest through them, Betterment charges a 0.25% management fee for its basic service, which it calls Betterment Digital, or 0.40% for its Premium offering or you can get one year managed for free through this link.
Best for Collaboration with a Partner or Financial Advisor: Monarch Money
Monarch Money offers a cool option that allows you to share your account with a partner, each having separate logins.
This can allow a couple to share the responsibility of watching how their money comes and goes, and how it grows.
Make a budget that you can stick to together and watch your net worth grow. Or share your information with a financial advisor and they can offer you more customized advice.
You can try Monarch Money for free for 7 days through this link without a credit card required, after that it'll cost you $9.99 per month or $89.99 per year ($30 savings).
Best for Spreadsheet Net Worth Tracking: Tiller Money
Tiller Money is a tracker that uses a simple spreadsheet that makes keeping track of your personal finances straightforward.
You can automatically download your financial information or manually enter it, whichever is more comfortable for you.
Only Tiller automatically updates Google Sheets and Microsoft Excel with your daily spending, income, and balances.
How much does Tiller cost? Tiller costs $79 per year. You get a free 30-day trial through this link.
Best for Tracking Traditional & Crypto Portfolios: Kubera
Kubera also offers a net worth calculator and dashboard to help you sync all your assets and liabilities and track cash flow.
Looking to track your net worth and include any crypto portfolios? Kubera is the perfect tool for you.
This program will also track your crypto investments, including any rise or fall in the market, and figure that into your overall net worth on a running basis.
Kubera is on the higher end of net worth trackers coming in at $15 per month or $150 per year ($30 savings).
However, if you do have crypto in your portfolio, it may be worth trying it for free for 7 days to see if it is worth the cost.
Related: 15 Best Places to Buy Bitcoin and Crypto in USA Safely
Best for Budget Integration: YNAB (You Need A Budget)
You Need a Budget (YNAB) is a great net worth tracking system that allows you to track all of your spending and calculate your net worth.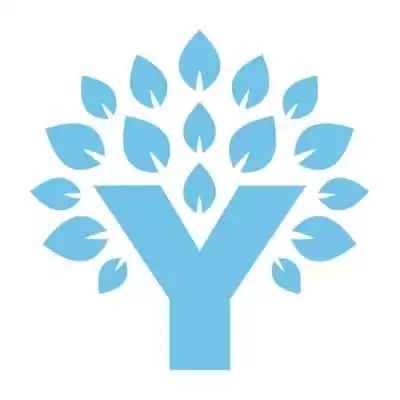 YNAB
Money doesn't have to be messy. The YNAB budgeting app and its simple four-rule method will help you organize your finances, demolish your debt, save piles of cash, and reach your financial goals faster.
Open Account
It is simple to use and keeps you aware of everything since you have to manually update your account balances each month.
For some, this is inconvenient, but it doesn't take much time and helps many people stay fully aware of where their money is coming in and going out.
YNAB costs $14.99 per month of $98.99 per year ($80 savings). YNAB offers a 34 day free trial.
Best for Total Customizability: PocketSmith
PocketSmith is a terrific way to track your net worth. PocketSmith offers customized financial tracking, as well as forecasting tools for predicting patterns in your net worth.
Reports are available to look at your history, as well as your future.
PocketSmith offers three options: free, premium, and super. The free plan allows adding up to two accounts and requires you to manually import bank details.
However, you'll likely want the Premium plan which is $9.95 per month and offers a ton of more options. You can see the pricing page and different plans here if you're interested.
Best for Simplicity: Mint
Mint is a very popular and well-established net worth tracker that provides options to track your net worth over time.
It was the first personal finance budgeting app I started using and I'm still using it.
It may not have all the bells and whistles of some of the other net worth trackers, but it is tried and tested, and extremely simple to use.
You can connect all your financial accounts and investment accounts and it makes it easy to track your net worth.
If you find technology overwhelming, then try Mint as your option for net worth tracking and it's 100% free.
How to Increase Your Net Worth
Your personal net worth is the best way to actually know if you're rich. Or rather, it's the best way to know your actual wealth. Negative net worth is as I said earlier, not ideal, as in bad. It means you owe more than you own and could benefit from some quick money hacks to turn that ship around…
Do you remember the line from the movie Fight Club?
"THE THINGS YOU OWN, END UP OWNING YOU."
Related to net worth, the line would be the things you own, are actually owned by someone else. So, never mind.If you have a negative net worth, I guess that's true. Or, wait, no it's not. The minimalist in me loves that line, though, I suppose.
Even if your net worth is negative, it's good to know. Net worth is one of the best ways to track how your wealth develops and improving your net worth is how to grow your wealth.
In our family, I track my personal net worth with net worth trackers like Empower that I update every now and then.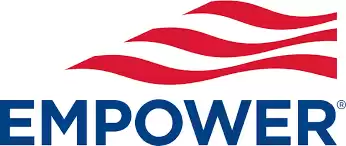 Empower
Take control of your finances with Empower's personal finance tools. Get access to wealth management services and free financial management tools.
Open Account
Empower Review
A few years ago I fell for the myth that owning a house is one of the best investments you can make.
It's not.
Especially not if you have to fix the house.
Looking back, I should have invested money in the stock market using investment apps and held off on buying a house. It would have been better for my net worth as well. Especially if you add compound interest. But that's a story for another day, my friend.
Conclusion
You should by now understand how you stack up against others in your age group by viewing our average net worth by age list. Simply put, to increase your net worth, reduce your liabilities.
Net worth can help you track your path to becoming wealthy and financial independence. Which is also nice to have a visual overview of. I'm on that path. And have very special budgeting tools to track it.
How about you, do you track your net worth? Do you also use lovely budgeting tools?
Our Pick

Rocket Money
Navigating your finances can be challenging. Why tackle it solo? A staggering 80% of individuals have discovered savings by utilizing Rocket Money to identify and eliminate unnecessary subscriptions. More than just subscription management, Rocket Money equips you with the tools to maximize savings, minimize spending, gain a comprehensive view of your finances, and reclaim mastery over your financial well-being.
Start Saving Now
Read Review