Being broke is miserable, and you must be left wondering, "Why am I poor?"
Lacking sufficient money to live comfortably or normally in our society is never a good thing.
One thing is for sure, most of us have had moments in life that led to not being financially stable at one point or another.
The problem with the U.S. economy is there are too many poor people.
But it could be anything, for example, maybe you had a rash of medical bills pile up, made poor financial decisions, got laid off, received an eviction, or collection bills piled up which left you knees deep in debt?
Whatever it is, today I am here to give you 13 steps to help you stop being poor.
In a hurry? Let's get right to it.
Why Am I Poor?
If you want to learn how to stop being broke, it's important to learn why you are in that situation, to begin with. According to the Cato Institute, people are poor for some common reasons which I've explained below.
Laws
Government policies may keep impoverished citizens at that level. In fact, scholars at Vanderbilt University have estimated that overcriminalization and the bias against the poor and people of color in our criminal justice system have increased poverty rates by as much as 20 percent.
Education
Numerous studies show that educational achievement is a key determinant of financial success. Some public schooling in low-income areas are doing a bad job of educating children. If you come from a government-run school and grew up in poverty, you are left with little alternatives than those who are more privileged.
Savings
One of the first steps in learning how to get out of being poor is by saving more, not your consumption. TV and media portray a spending economy that doesn't empower the poor to save money. They rely on instant gratification and do not realize the importance of saving money and building an emergency fund to avoid debt spirals.
How To Stop Being Poor
Now, let's get started. Here are actionable steps to take to get out of poverty and to help rebuild your financial situation in 13 easy steps.
If you implement them over the long term, you may even start building real wealth and putting money in your pocket as your financial situation improves.
1. Don't Settle for Less
This may be tough to hear but your life is determined by the things you do on a daily basis.
Including today, after reading all of these steps below how many actions will you really take?
Most successful people in life aren't lazy, they work hard for what they have and you need to as well.
Never settle, and continue to educate yourself and learn how to grow and better your situation for you and your family. You may benefit from hearing about living below your means.
However, there are support services for low-income families all across the United States.
Federal assistance lifts millions of people, including children, out of poverty and provides access to affordable health care.
If this is something you are not already utilizing that should be your first step.
2. Figure Out How Poor You Are
To better your financial position it's important to get an overall picture of your financial health.
This really means figuring out your net worth. If you do not have a starting point, how can you grow real wealth in the long term?
I would suggest using a free personal finance tool called Empower that tracks all of your bank and credit card accounts so you know exactly where you stand.
You can get started for free here.
3. Start Saving More
Just because a company quotes you a price doesn't mean it's the best one they can offer you. Start by contacting the companies with which you have a regular bill, for example:
Phone
Insurance
Cable
Credit card
If you contact them and explain that you have been offered a better deal elsewhere, they may be able to negotiate a better price for you, especially if you are a long-term, loyal customer.
If they can't offer you a better deal, it may be worth switching providers.
4.

Lower Your Monthly Bills
If you're not the best at saving money, you may need some help from Trim. People just like you use Trim and saved over $1,000,000 in the last month to get their bills lowered.
Trim, available online at AskTrim.com, is a money-saving application that promises people a convenient and straightforward way to gain control over your finances and improve your financial health.
Trim helps you save money on autopilot by:
Canceling subscriptions. Trim sends you a list of your current subscriptions and you can cancel the ones you don't use.
Save on your internet and utility bills. Trim bot negotiates your bill on your behalf and gives you money back in your account in the event of an error.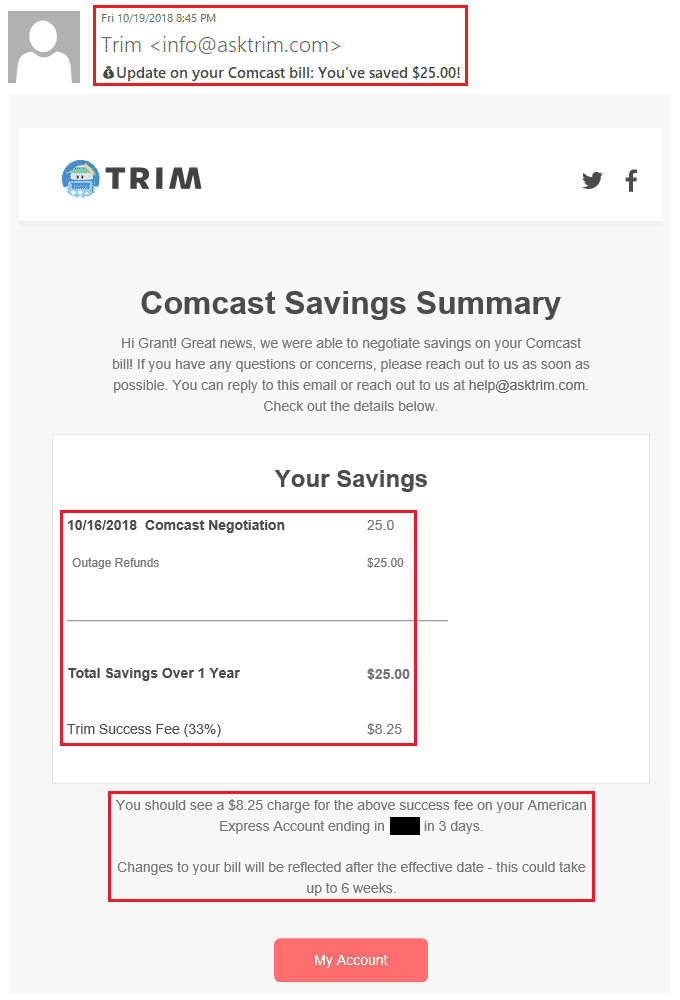 Track your expenses. Easily find out how much you spent this month by asking Trim.
Pay down your debt (new). Now you can pay down your debt faster with TrimPay! It's the easiest way to make additional payments to your credit card—saving money on interest and getting out of debt faster.
Negotiate your bank fees + credit card APR. Trim can negotiate credit card APR and reduce bank fees. They can negotiate interest payments, overdraft fees, minimum fees, and more.
Instead of having to call each company you have a bill with, Trim will do it for you — automatically. If you're struggling to get the bills paid, give this money-saving app a try.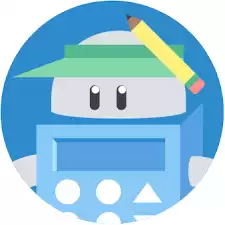 Trim
Use Trim's AI to identify and manage your recurring subscriptions, find savings with your daily expenses and even renegotiate your bills to save you money with month.
Read Review
5. Ignore Online Scams
There is nothing more embarrassing than falling for the online scams that claim you can earn thousands of dollars a month by clicking a link and investing a couple of hundred dollars.
Similar to fad diet pills and online gambling, very few ever make a cent, let alone a living!
What a joke! Don't fall for this.
Becoming rich/comfortable takes time, patience, and discipline, so instead of investing your hard-earned cash into what adverts call "online deals", put that money in some index funds instead.
If you're not already doing so, you can learn more about investing in this beginner's guide to investing.
Every dollar you can manage to save is a dollar you can invest!
6. Find New Income Sources
If you wanted to make more money to pay off debt or bills, why not consider earning side income outside of your 9-5 job?
An estimated three percent of America's workforce now consists of telecommuting employees or people who work from home, according to a survey conducted by FlexJobs.
How does an extra $1,000 a month sound? You can get there and with the most lucrative online jobs and flexible part-time jobs.
7. Shop at Stores That Give You Cash Back
If you do your weekly grocery run and aren't taking advance of cash back deals then you're leaving money on the table.
You can easily avoid this by learning about apps like Ibotta. This cell phone app actually gives you cash back on things you buy every day, even booze!
You heard me right, you can make money for the booze you buy at groceries and restaurants.
Ibotta is a fun rebate app that lets you get cash back on your purchases from major stores like Walmart, Target and almost every grocery store all over the country.
They are conveniently offering a $10 sign-up bonus after uploading your first receipt. So act fast.
However, you do have to be 21 or older to take advantage of the booze deals.
8. Start Investing Even if You Have Little Money
If you don't have money to invest — there are several ways to invest with little money to your name with micro-investing apps.
One of the most popular apps is Acorns — CNBC calls it "the new millennial investing strategy." Once you connect the app to a debit or credit card, it rounds up your purchases to the nearest dollar and funnels your digital change into an investment account.
Once you get the process automated, Acorns investments make your digital change work for you. Interested in investing your own spare change? It's possible.
You can get a $5 bonus when you sign up and make your first investment! The sooner you start investing, the sooner your money can start to grow toward your financial goals.
9. Join the Gig Economy
If you're free nights and weekends, you can make money driving your fellow citizens around with gig economy jobs. You can make money by becoming an on-demand rideshare or delivery driver. If you have a car, it's a perfect way to make a good amount of extra money whenever it's convenient for you.
A lot of people do this full time, so you can imagine that's it definitely possible to do this on the side and make $100 every day and be able to save it. These types of jobs allow you to sign up online and start working pretty quickly. Consider the following food delivery jobs:
Highest paying?
10

. Sell Your Unwanted Items
Do you have an old phone or laptop lying around? I know most of my friends and family do. Decluttr will pay you for them! Or you can try listing your junk on eBay or sites like Craigslist, but this can prove to be quite the hassle.
Either way, selling the things that you don't use anymore can help you earn some extra money. Plus, if you like selling things, you can even turn it into a little side hustle. A lot of people flip items for spare cash on the side.
In fact, I've made thousands flipping iPhones which helped me pay off my student loans.
11. Check Your Credit Score
This can definitely lead to more a prosperous financial future.
By checking your credit score and working to fix any discrepancies or building it higher you can pay less in interest, which will increase your net worth.
If you don't know your credit score, you can use free services like Credit Sesame that gives you your score for free. You can find out your score in under a minute!
12. Make Extra Income with a Spare Room
There is a company out there called Airbnb that can net you over $1,500+ a month just by listing your spare room just a few nights out of the month.
Airbnb is a free room booking app for your phone. I really mean free all around – free to join and they don't charge any fees for you to list your spare room.
See how much people are making from listings in your area, then make your own.
13. Build Your Emergency Fund
Not having an emergency fund is a huge mistake that poor people often make.
And it's odd how people find excuses as to why they don't have an emergency fund. Common excuses being that the money can be used for your retirement or to pay bills.
I would suggest that after all basic needs are meant you should start saving for an emergency fund which is typically 6-month living expenses.
You're likely to get more debt if you don't have an emergency fund readily available and liquid.
You can build up by finding ways to make extra income.
Tired of Struggling Financially?
Have you figured out your answer to "Why am I poor?"
Just remember that you should always live beneath your means and making more money can be helpful.
Also, if you aren't utilizing money-saving apps then do some research on them as they can make saving money easy even if you're broke.
If you are strapped for time, here are some popular money-saving options that we have reviewed recently:
App
At a glance
download
SoFi
★★★★★


SoFi is one of the best money-saving apps that offers everything all within one app. Switch to SoFi Money—a cash management account that earns interest, has no account fees, and more. Get $100 instantly when you switch your direct deposit to SoFi Money.

CLAIM $100 BONUS

Personal Capital
★★★★★


Use the Personal Capital's Savings Planner to find out how much you need to save each year. Plan your retirement savings, emergency funds and progress towards paying down debt while budgeting and saving money.

100% FREE

Truebill
★★★★★


This free app delivers on its promise to save you money effortlessly. You can use it to lower your bills, cancel unwanted subscriptions and bill negotiations.

SLASH YOUR BILLS

Robinhood
★★★★★


Open a new account in the next 24 hours and you could between $5 and $200 in free stock.

CLAIM FREE STOCK
I recently published a new article that details how companies are giving away free money, crazy right? You can learn how to get free app bonuses here.
Our Pick

Rocket Money
Navigating your finances can be challenging. Why tackle it solo? A staggering 80% of individuals have discovered savings by utilizing Rocket Money to identify and eliminate unnecessary subscriptions. More than just subscription management, Rocket Money equips you with the tools to maximize savings, minimize spending, gain a comprehensive view of your finances, and reclaim mastery over your financial well-being.
Start Saving Now
Read Review