In this article, I'll review Credit Sesame's free credit score service and give you a detailed Credit Sesame review to see if it's worth signing up for or not.
Credit Sesame is a website that posts educational content on credit and personal finance. In addition, they provide consumers with free credit monitoring and free credit score which is updated monthly. They also offer more advanced services at a cost, which we will discuss later on.
As of April 2016, Credit Sesame has had over 8 million registered accounts with over $100 billion in loans monitored and analyzed by this company for potential daily savings.
To find out more about Credit Sesame, read this review. We are sure it will help you decide whether this is the right company for you.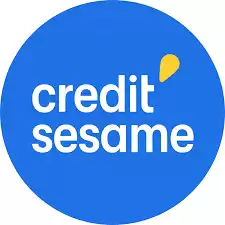 Credit Sesame
Credit Sesame is a personal finance company that provides a free credit score and credit monitoring services to consumers. It also offers tools and resources to help users improve their credit scores and make informed financial decisions. In addition to credit scores, Credit Sesame also provides users with information about their debt, loans, and credit cards, and offers personalized recommendations for financial products such as credit cards and loans based on the user's credit profile.
Open Account
Credit Sesame Review
How To Sign Up
To register with Credit Sesame, you will have to enter your social security number and answer some questions about your finances. This is necessary in order to verify your identity, so be ready to provide some specific information, like the date when you opened your bank account or something along those lines.
When you create an account, you will get access to your financial history as well as your present situation.

Credit Sesame Free Service – What Is Included?
Free Credit Score Report Card
You will receive a credit score report every month, which will help you keep track of your progress and stay informed about each update. The personalized credit report card feature is what you will really love about this free version. It analyzes your report in all five scoring categories that contribute to your score (payment history, credit age, credit utilization, credit inquirie, and account mix).
Credit Monitoring
Credit monitoring is another feature included in the free service. Your financial information is pulled from TransUnion each month to give you an idea of what affects your credit score.
Personalized Recommendations
When your credit report is pulled from TransUnion, you will see your current debt but also receive recommendations on personal loans (car and student loans) that can help you get out of debt, refinance or take out a new loan.
Home Value Estimates
Home value estimates is a tracking tool that will update you on your home's current estimated value. In addition, it will show you how much equity you have earned on your current mortgage.
Financial Goals
If you need help with setting financial goals, you have this possibility as well. Enter the information about what you want to do (e.g. take a personal loan) and you will get alerts about relevant and the most attractive offers.
Identity Theft Protection
Finally, a $50,000 identity theft insurance package and professional help in restoring your ID are an integral part of Credit Sesame free services, which is much better than what most other companies offer.
Credit Sesame Paid Service – Should You Upgrade?
If all of the above perks are not enough, you have three upgrade options. They can be paid month to month or for a full year in advance. If you pay in advance, you will get a discount.
Advanced Credit Plan
Advanced Credit Plan costs $9.95 a month if you pay month to month or $7.95 a month ($95.40) if you pay in advance. Apart from all the free services, you will also get daily credit score updates from one credit bureau and monthly credit score updates and monitoring from all three bureaus.
Pro Credit Plan
The next level of paid subscription is the Pro Credit Plan. For $15.95 a month or $12.95 a month if billed annually ($155.40 in total), you get everything you would get in the previous plan plus credit monitoring with alerts from all three bureaus. You will also get access to 24/7 support from the experts who will be very helpful if there is a need to solve any inaccuracies on your credit report. Credit Sesame advertises this plan as their best value-for-money option.
Platinum Protection Plan
The third and most expensive option is the Platinum Protection Plan and it costs $19.95 per month or $191.40 if paid in advance ($15.95 per month). On top of all the mentioned services, you will get identity theft protection and monitoring services.
Which Credit Score Does Credit Sesame Use?
You might get surprised when you see your credit score on your Credit Sesame account. This is because it does not use the standard FICO score. Instead, it uses the Experian National Equivalency Score, which is based on a different algorithm.
In addition, the score range is somewhat different than the one FICO uses. Instead of FICO's 300-850 range, this model goes from 360 to 840.
Therefore, the number you see in your account will not be exactly the same as what lenders need. So, if you are thinking of getting a loan, you should consider paying a one-time fee for FICO score. Otherwise, this model is great for having an insight into your overall financial situation.
Credit Sesame App
If you are an avid mobile user, you will love the fact that you can download the Credit Sesame app. It is available for Android and iOS operating systems.
The credit score app provides you with an Experian credit score and monthly score updates at no charge and there is no need to use your credit card.
Basically, it gives all the previously mentioned options on your mobile device. Besides the credit score and updates, you will also be able to see how much money you owe, your monthly payments, your home value estimate, credit utilization status and other financial stats.
Monthly updates, trending graphs, money-saving advice and automated alerts ‒ you will get all these features in one app. Your web and mobile accounts will always be in sync since they are automatically imported and updated from Experian data.
A four-digit PIN ensures that your account and personal data are protected and secure. Also, you can easily deactivate mobile access from your profile page on a computer in case something happens to your mobile device.
Credit Sesame Review vs. Credit Karma, LifeLock, WalletHub
These four credit monitoring services are among the best you will find. Still, they differ by some of the features they offer to their customers.
Credit Karma
Credit Karma offers weekly credit monitoring at no charge. It pulls data from two bureaus: Equifax and TransUnion.
LifeLock
LifeLock goes a step further and pulls your report from all three bureaus. However, LifeLock charges its credit monitoring service.
WalletHub
WalletHub provides free daily credit monitoring and pulls your report from TransUnion.
Credit Sesame
Finally, Credit Sesame offers free monthly credit monitoring from TransUnion. But what makes Credit Sesame stand out is the fact that it gives you the option to see your total debt, which is a step ahead compared to other companies.
With all these different services and companies, it can be tricky to choose the right one. The best thing to do is determine what kind of service you really need and compare all the four companies and even more of them that you find online.
If you need a number of great services at no charge, including an insight into your debt, choose Credit Sesame.
Credit Sesame Awards and Recognition
Credit Sesame has been recognized by Today Show, Wall Street Journal and The New York Times, which is rather impressive if you ask us.
It has also been reviewed and included among the top credit monitoring services by a number of personal finance websites, such as Tom's Guide, WalletHub, SmartAsset, Top Ten Reviews, ConsumersAdvocate.org and ElitePersonalFinance.
Reviews such as these can be very useful if you want to find out more about credit monitoring services and compare them.
Finally, Credit Sesame was awarded and recognized as one of the best three companies for 'Financial Publisher of the Year' by the Commission Junction University in 2016.
Is Credit Sesame Legit?
It is. Credit Sesame offers amazing features that can come in handy for everyone who wants to keep track of their financial situation. If you want more advanced features, you can always upgrade to one of the three subscription levels it offers.
You can also check your account while on the go by downloading the Credit Sesame mobile app.
However, it is important to mention that Credit Sesame does not use FICO score to rate your credit. They have their own score range which is not used by lenders and is not considered to be standard.
Finally, we want to emphasize that no identity theft protection service can completely prevent identity theft. Rather, this service is used to alert people that suspicious activity has been detected on their account.
Sign up now to get your free credit score and savings advice at Credit Sesame.
For you: Do you have any questions regarding this Credit Sesame review or what has your experience been with the Credit Sesame?
Best for luxury benefits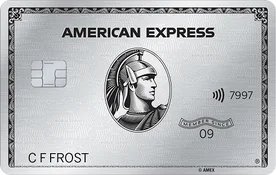 The Platinum Card® from American Express
INTRO OFFER: Earn 80,000 points (worth $1,600)
Earn 5X Membership Rewards® Points for flights booked directly with airlines or with American Express Travel up to $500,000 on these purchases per calendar year.
Earn 5X Membership Rewards® Points on prepaid hotels booked with American Express Travel.
Apply Now