For many people, estate planning is synonymous with retirement—that far-off problem you can worry about later in life.
After all, what's the point of worrying about your estate when you're still paying mortgages, planning your kids' college funds, and only have a few assets to call your own?
However, this isn't true because estate planning should actually be done as early as possible. Although uncommon, planning your estate will make it very easy for you to ward off stress because you'll have peace of mind knowing that whatever happens in life, your investment will not be useless in the end.
The reality is that estate planning is something that everyone should do, even if your kids are still in their infanthood and you aren't sure how much property you have to bequeath when you die.
Few things are worse than a family plunged into chaos after the death of a loved one because there is a dispute over who gets the beloved family home or a savings account in your name.
By taking steps now, you can keep everyone in your life safe, happy, and well-cared for…long after you've left this world.
Top Tips for High Net Worth Individuals
Estate planning can seem daunting, particularly if you are a high-net-worth individual. Taking the time to review your affairs is essential.
Here are top tips to take you from a standing start, to getting your family's affairs in order.
Stop to think about the extent of your wealth
We all know that clients spend their lives working hard to acquire a decent wage or develop their own company. Working may be hectic, and the demands of everyday life can prevent you from assessing your assets. Others may inherit assets after a death, when it's difficult to consider the financial worth of your inheritance.
Taking a minute to consider the size of your assets and the consequences for you and your family, regardless of the source of your money, is the first step.
Sort out the basics – for you and your family
Begin with the basics. A will and power of attorney (POA) should be prepared for everyone. This ensures that you are cared for if you become incapacitated or pass away. A will specifies who gets your possessions when you die, but it also allows you to name guardians for your children if you die before they reach the age of 16.
They should also have a POA in place. You should consider protecting family money from relationship breakdowns as well. This may be for you, but it may also apply to your children's relationships. It is a good idea to think about pre-nuptial or cohabitation contracts.
America's #1 Estate Planning Software
Use this tool to create your online living trust. Make sure that your property bypasses lengthy and expensive probate proceedings and goes directly to the people you've designated. With Nolo's Online Living Trust, you can: name beneficiaries to inherit your property, avoid probate, and much more. The form is easy to use, thorough, and you can save your progress at any time. You'll also get unlimited revisions of your trust document for one full year.
Get Started →
5 Estate Planning Tips to Keep Your Money in the Family
As you get started with your estate planning journey, here are five things you may not know:
A will is not the same as a trust
As soon as you start estate planning, you'll hear terms like "will," "trust," "probate," and many others related to your finances.
At its most basic, a will is a legal document that goes into effect after you die. A trust, on the other hand, begins as soon as you sign on the dotted line.
Both can cover assets like life insurance policies, savings accounts, land or commercial real estate ownership, retirement funds, (and other sources of inheritance), but the terms of when and how they're disbursed are different.
It's important to go over the pros and cons of each with your estate lawyer so you make the best decision for your family.
If you want to truly understand how each of these terms work, hire an estate planning lawyer who can help you out. Hiring one should be the first step when planning for your estate as they can make the entire process easy for you.
With their education and experience in the legal industry, you will know what to comply with. This way, you can plan for your estate in the easiest and fastest way possible. An estate lawyer will also ensure that you will be free from any legal repercussions as you're planning for your estate.
Related: How Do You Set Up An Anonymous Trust?
Inheritance taxes aren't as big of a deal as you think
Unless you're leaving behind an estate worth more than $5.43 million dollars, chances are you won't be affected by federal inheritance taxes.
A whopping 98 percent of Americans don't have to pay any taxes when they inherit from their parents since that amount of money is larger than most of us will expect to accumulate in our lifetimes, focus instead on things like probate fees and lawyer costs, since these are much more likely to affect your bottom line.
(Note: Some states do charge their own inheritance and estate taxes, but these vary by region. Always find an estate lawyer who's familiar with your particular state so you know exactly where your finances stand.)
It's important to update your beneficiaries regularly
Life—and death—rarely go as planned. Most people name their spouse and/or children as beneficiaries, and for good reason. They're the ones you want to care for long after you die.
However, divorces, remarriages, grandchildren, adoptions, and other changes can alter the structure of your family and assets.
---
Aspiration Bank Bonus: $150 for New Customers in July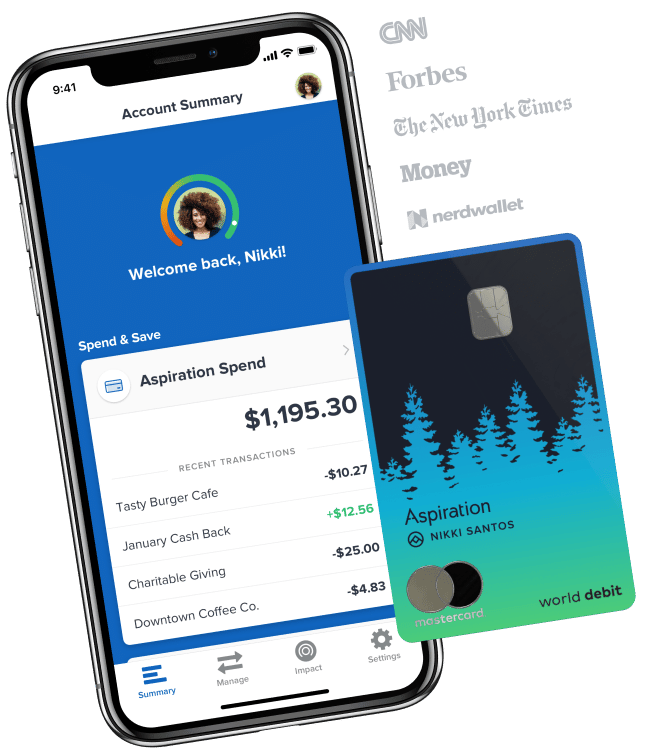 Follow these simple steps:
Open your Aspiration Spend & Save Account and fund your account with at least $10.
Use your Aspiration debit card to make at least $1,000 of cumulative transactions within the first 60 days of opening your account.
You're good to go!
Visit Aspiration and Claim $150
---
Make it a rule to check the beneficiaries of your life insurance policy, will, retirement plan, and financial accounts every few years. Even if you haven't experienced a major life change recently, it's good to know where everything stands.
Estate planning and funeral planning are two different things
Estate planning is all about disbursing your assets after you die—up to and including selling off your property, closing your bank accounts, and even coming up with the money to pay for your funeral.
However, funeral planning and burial insurance is a different process altogether. Funeral plans are less concerned with who gets your money and more concerned with how you'd like your body to be disposed of (including things like where your body will be buried or what kind of urn you'd like your ashes to be stored in).
The best advance plans include both estate planning and funeral planning, especially if you want to make separate arrangements to pay for the funeral.
It's never too early—or too late—to start estate planning
If estate planning is something you haven't thought about before now, don't worry. Depending on how complex your financial situation is, you can have a solid plan in place within just a few short hours.
There are several online estate planning options like Nolo's Quicken Estate Planning, which is America's #1 estate planning software.
Here is what it offers:
You get a customized estate plan, including a will, living trust, health care directives, financial power of attorney, and other essential documents.
An easy-to-use interview format lets you complete documents at your own pace.
A user-friendly legal manual answers common questions.
A team of lawyer-editors ensures that each document reflects the laws of your state.
You can reviews here.
America's #1 Estate Planning Software
Use this tool to create your online living trust. Make sure that your property bypasses lengthy and expensive probate proceedings and goes directly to the people you've designated. With Nolo's Online Living Trust, you can: name beneficiaries to inherit your property, avoid probate, and much more. The form is easy to use, thorough, and you can save your progress at any time. You'll also get unlimited revisions of your trust document for one full year.
Get Started →
Also, many estate lawyers will even come to your home to go over the process with you. In fact, they can usually file the paperwork as soon as they walk out the door. If you're eyeing to work with an estate lawyer, make sure to consider all of your options. There are countless estate lawyers around the world today, which is why you should carefully check their credentials by looking into their education and experience in the industry.
Hiring an estate lawyer who is inexperienced in dealing with the kind of financial situation you have right now can result in stress and expenses. Hence, instead of helping you out, this estate lawyer can even become the reason why you'll have a hard time planning for your estate.
The most important thing is to have all your financial information readily available for the estate lawyer. In our digital age, it's very easy to have a range of accounts and assets, including online ones, which can be difficult to track down and access after you die.
Start estate planning now by keeping all your financial records in one easy (and safe!) location. That way, your family will be able to access them even if the unthinkable occurs and you pass away before you have a chance to get everything finalized.
Estate Planning Summary
Planning for your estate should be one of your priorities in life, especially if you spent most of your life working hard for your family.
If you don't want your assets to go down the drain and leave your family with nothing when you die, start looking for an estate lawyer as soon as possible.
The sooner you work with a professional, the easier the entire process will be for you!
Our Pick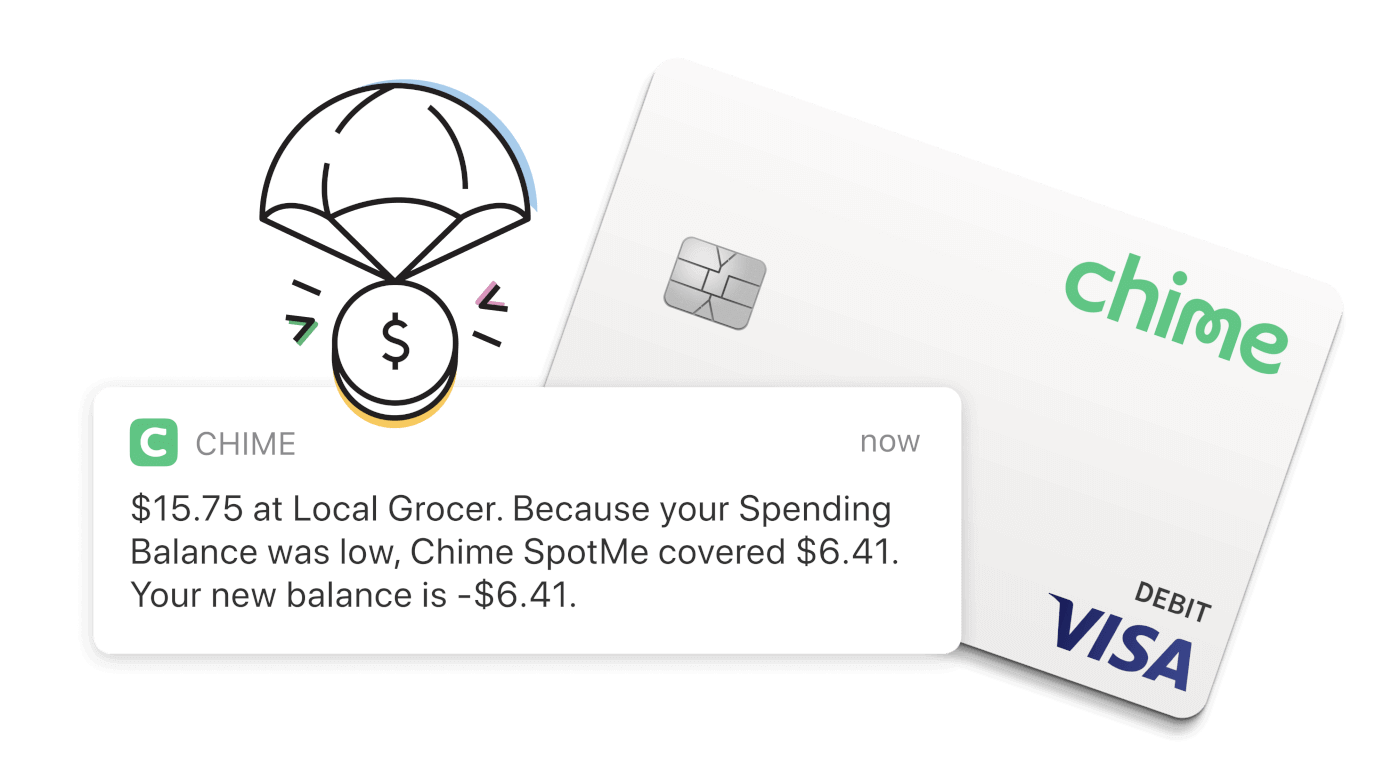 Chime Banking
Experience fee-free overdraft up to $200

*

when you set up direct deposit with SpotMe.
Let Chime spot you when you need that little extra cushion to cover an expense.
Join the millions and make the switch today!
SIGN UP FREE
*SpotMe eligibility requirements apply. Overdraft only applies to debit card purchases and cash withdrawals. Limits start at $20 and may be increased up to $200 by Chime.