Are you looking for easy ways to save money? If so, then you'll love this article.
Planning to break bad spending and increasing your savings rate is a great way to start the new year. I know it can be tough, but by using these money saving challenges you can save $1000s of dollars year after year. Then you can start investing $1,000 and start off next year right with one or all of these money saving challenge ideas!
How Will This Work?
When you don't have a good understanding of money it's difficult to properly manage it. Education and savings are key to changing your money problems.
So, today I am going to help you with finding easy ways to save money in the form of money saving challenges. In order for this to be successful, you must track your savings in a new account or you won't be able to see your progress. If you track savings in the same checking account that you use for everything else, it doesn't usually work. You can also use money saving apps if you don't want to sign up for a new savings account.
App
At a glance
download
SoFi
★★★★★


SoFi is one of the best money-saving apps that offers everything all within one app. Switch to SoFi Money—a cash management account that earns interest, has no account fees, and more. Get $100 instantly when you switch your direct deposit to SoFi Money.

CLAIM $100 BONUS

Personal Capital
★★★★★


Use the Personal Capital's Savings Planner to find out how much you need to save each year. Plan your retirement savings, emergency funds and progress towards paying down debt while budgeting and saving money.

100% FREE

Truebill
★★★★★


This free app delivers on its promise to save you money effortlessly. You can use it to lower your bills, cancel unwanted subscriptions and bill negotiations.

SLASH YOUR BILLS

Robinhood
★★★★★


Open a new account in the next 24 hours and you could between $5 and $200 in free stock.

CLAIM FREE STOCK
This is one big thing that most people forget to do, so now that you get it's importance what should you do?
Again, if you're serious about getting things off on the right foot, I suggest you use savings apps or use a savings account that is different than your daily bank checking account. Once you have one dedicated to tracking your savings, start depositing money—$1, $5, $10, $0.01—any amount is good. It's just about getting over the hump, trust me!
Let's get started: Tackle These Money Saving Challenges
If you've completed all the money saving ideas on this list and didn't spend the extra money, in a few months or so you should have saved and earned a total of at least $1,000.
$1,000 is great, but what's better? $5,000.
You're really not that far away if you can keep this going. If you're competitive in nature, you can make a game out of it to challenge some of your family and friends to see who can save the most: Click the share button in this article to see if any in your network wants to do the same!
Let's get started:
1. Get Paid To Watch Videos and Take Surveys
The first thing you can do is sign up for InboxDollars which pays you, in cash, to watch fun videos & take surveys and they'll also give you a $5 free bonus just to give it a try. By spending just 5-10 minutes per day on this (either on your lunch break or during TV commercial breaks) you can earn and save an extra $50/month. More people should be doing this!



2. Save 65% On Your Car Insurance By Comparing Rates
Yes, it may seem obvious but when was the last time you compared your car insurance rate? Most people just pay the monthly bill, whatever it may be but car insurance companies make all of their money off people who have been with them for the longest time. It's true, and if you have a clean driving record… have your premiums stayed the same or even gone up over that past few years?
Car insurance companies think you won't leave once you're with them, so they charge whatever premium they want. Personally, I compared rates just last month using Insurify and switched from Geico to AllState, as the premium was 65% cheaper. Insurify compares rates for all the major car insurance companies and it's free. So if you have 3 minutes of time, head on over to Insurify to check your options in order to start saving money.
Allstate was the cheapest one for me in my state of Virginia. However, the rates differ between states. I was impressed to learn something by switching companies, did you know at Allstate they pay you for safe driving? You should get to know all the ways your auto insurance can work for you. You can get a free quote at Allstate by clicking here.
3. Stop Paying High Interest Rates On Credit Card Debt
If you're serious about saving money, then you should know about balance transfers. If you're paying only monthly minimum each month then you're subject to paying money in interest alone and not even the principal balance.
An example is: If you have $2,000 on your VISA card, and it has an 18% APR, then you'll be paying $400/year in interest alone if you only pay off the monthly minimum each month. That's $400 down the drain.
You can avoid this by signing up for American Express Blue Cash Everyday. AMEX Blue Cash Cash Everyday is a card with no annual fee, and you can transfer your current debt from any type of credit card (all with no fees), and pay 0% interest for 12 months on your current debt amount. With no interest for 12 months, you can steadily pay down your balance with your savings from the other steps, which will save you a great deal of money in most cases.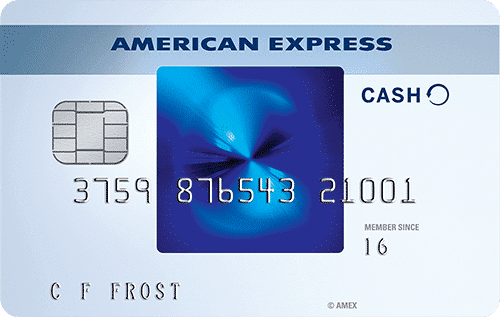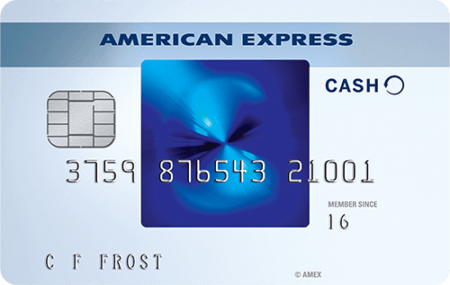 For those with decent credit that have higher debt amounts that will need more than 12 months to pay it off, LendingTree can help you save thousands in the long run by refinancing your debt at rates as low as 5.99%. It only takes a few minutes to see how much you can save, and it's 100% free to give it a try.
And if you're credit isn't great or need some special help, then you should know about Prosper. They offer personal loans that can help you consolidate certain types of debt into one loan with a lower interest rate. Say hello to better finances with Prosper that offers loans with low, fixed rates and no surprises. All you have to do is sign up.
If you don't know your score current credit score, you can also check, completely free, with CreditSesame. Not only will they show you your score, but as part of their service, they'll help you identify the different factors that impact your score and how to improve them, all for free.
4. Get Extra Income By Driving People In Your Free Time
The next thing you can do sign up for a gig economy job like Uber – if you have a car, it's a perfect way to make a good amount of extra cash whenever it's convenient for you. A lot of people do this full time, so you can imagine that's it definitely possible to do this on the side and make extra money and be able to save it.
Once you're a driver you can choose to turn the app on or off and drive whenever you have some time to spare. They also have a feature that allows you to select your destination, so if you are leaving work (or any other long commute), you could pick up a ride that was going in the same direction. You can do this 3-4 times a week on your commute and can easily make up to $300 each month and save it all.
While for some this may seem like a nice little amount to add to your savings account, according to Uber, the national average in April 2017 was $601 a week… so it's definitely a good choice if you really want to earn extra income and start saving money.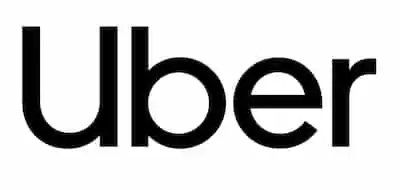 Uber
Drive when you want, make what you need
Cash out up to 5X per day
Drive and make money
Start Earning
Any opinions expressed are solely my own and do not express the views or opinions of Uber.
Another ride-sharing option that's available to you is Lyft. Uber seems to be more globally known, however, if you're in the United States you probably have heard about Lyft. It's basically the same as Uber, but some argue that you make more as a Lyft driver.
5. Save $1000's By Refinancing Your Home
If you are a homeowner, then this one of the smartest things you can look into. I currently work as a Business Analyst at Freddie Mac, so I know a thing or two about the mortgage market. If you own a home and have not yet taken advantage of historically low refinance rates, you probably are spending way more than you should be on your mortgage.
LendingTree could help you refinance your mortgage at a significantly lower interest rate – Let's say you can lower your rate by around 1%, on a $200K mortgage, can save you over $100/month and over $40,000 in total over the course of your 30-year loan! 
Take The Following Actions Today
If you are looking for easy ways to save money then you should know that you do not have to stay living paycheck to paycheck, but it's up to you to change it. If there is no change, then your situation won't and can't be different. Set a goal to take action today, and make a plan to break free. Start small if you need to and educate yourself. Knowledge is definitely powerful! Start by taking action today:
Get $5 For Free To Sign Up!
Take Fun Surveys & Watch Videos

  Cut Your Insurance Bill In Half
Compare Quotes from $19/month For Free
Pay 0% For 12 Months
Transfer Your Current Credit Card Debt
Reduce Your Credit Card Debt
Calculating Your Savings Is Easy & Free
Drivers Earn On Avg. $15.89 an Hour With Uber
Start Driving In Your Free Time!
Refinance Your Home and Save
Calculate Your New Monthly Payment For Free
Take Action On Your Money Saving Challenge!
Month after month thousands of people are searching for terms such as:
52 week money saving challenge printable
day money saving challenge
money saving challenge biweekly
money saving challenge chart
money saving challenge 2022
monthly money saving challenge
money saving challenge
money saving challenge 10000
money saving challenge 2022
You can stop searching because if you went through the list you should have saved a few hundred dollars if not thousands within weeks.
Hopefully, you found this money saving challenge article helpful in finding you new ways to save your first $1,000!
Good luck! Feel free to take the weekend off.
Our Pick

Rocket Money
Navigating your finances can be challenging. Why tackle it solo? A staggering 80% of individuals have discovered savings by utilizing Rocket Money to identify and eliminate unnecessary subscriptions. More than just subscription management, Rocket Money equips you with the tools to maximize savings, minimize spending, gain a comprehensive view of your finances, and reclaim mastery over your financial well-being.
Start Saving Now
Read Review