If you want to see the best continuing education programs and boot camps in one place, then you'll love this resource.
We understand how important learning new skills is crucial to your career. We also understand how important your career is to you. That's why we promise you will be absolutely thrilled with the recommended resources below.
Here are a couple of companies that offer online courses that you could take to jump-start your career:
Top 4 Online Course Providers
App
At a glance
download
Udemy
★★★★★


Join over 24 Million students from around the world already learning on Udemy! Get lifetime access with a few clicks because your goals are worth it.

VISIT UDEMY

CreativeLive
★★★★

★




Master your craft, your passion, or something new with creative classes taught by the world's best.

START FOR FREE

Linkedin Learning
★★★★

★


Grow your skills and advance your career with LinkedIn Learning.

Learn business, creative, and technology skills to achieve your personal and professional goals.

FIRST MONTH FREE

Skillshare
★★★★★


Explore your creativity with classes in illustration, photography, design, and more.

START FOR FREE
Udemy – Best for Business Courses
Founded in 2010, Udemy is a global online learning platform aimed at providing individuals with the training they need to excel in various industries.
It offers a broad range of business courses that delve into subjects like entrepreneurship, strategy, law, management, and sales.
Our choice for the best online business courses is based on Udemy's extensive course offerings, reasonable pricing, and diversity in language options.
Pros
---
Comprehensive coverage of both hard skills (e-commerce, real estate investing, human resources) and soft skills (public speaking, leadership, management).
Wide range of business topics and skills available to students.
User-friendly interface for sorting courses by topic, level, language, etc.
Global reach with courses offered in multiple languages.
Expert-led video lessons with supplemental reading, quizzes, and hands-on exercises.
Convenient video format is broken up into short sections for busy students
Cons
---
Overwhelming number of courses available can be difficult to navigate.
Limited filtering options within paid courses (no way to sort by price point).
Searching for classes that fit within a specific budget can be challenging.

Udemy
Udemy is one of the biggest online course platforms around. Udemy is a fantastic option for casual learners or business professional because you can find courses about anything. Learning with Udemy allows you access to all purchased courses using different devices including desktop/laptop, an Android app and an iOS app.
View Courses
CreativeLive is an online education platform that offers a wide range of courses in creative fields such as photography, design, music, and art.
The platform provides live and on-demand classes taught by leading industry experts, providing students with the opportunity to learn from the best in their field.
The courses are designed to be interactive and hands-on, allowing students to gain practical experience and skills in their chosen subject.
In addition to the live classes, CreativeLive also offers a library of pre-recorded courses, allowing students to learn at their own pace and on their own schedule.
Pros
---
Wide range of courses in creative fields such as photography, design, music, and art.
Classes taught by leading industry experts.
Interactive and hands-on learning experience.
Live and on-demand classes available.
Library of pre-recorded courses for flexible learning.
Cons
---
Limited subject areas compared to some other online education platforms.
Some classes may be expensive.
Quality of classes may vary depending on the instructor.
Limited interaction with classmates and instructors compared to traditional in-person classes.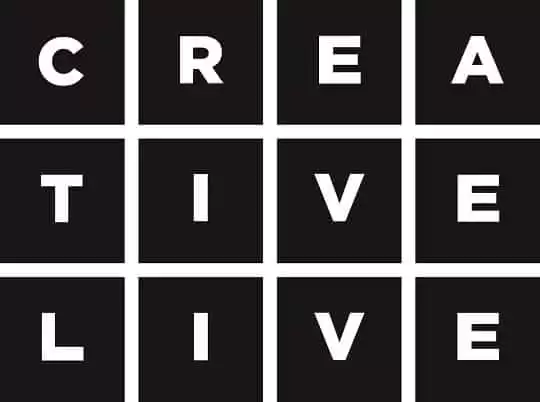 CreativeLive
CreativeLive offers some of the best courses for creatives. It is a great option for young artists and designers that want to learn more or develop already existing skills. Online classes include photography, art, design, craft & DIY, marketing, business, and entrepreneurship. It is inexpensive and together with all the free live classes, it is definitely worth a try.
Subscribe Now
LinkedIn acquired online learning company, Lynda, in 2015 and formed LinkedIn Learning, which has since expanded to include hundreds of courses across multiple fields such as business, technology, and creative arts.
This diversification in creative arts sets LinkedIn Learning apart from other online course providers, making it our top choice for the best provider of technology courses.
Pros
---
Comprehensive offerings in creative fields such as music business and production, photography, animation, video editing and production.
Unique resource for finding online courses in creative subjects.
Flexible learning options with the ability to enroll in individual classes or pursue a Learning Path.
Opportunity to earn a LinkedIn Learning certificate through completion of a Learning Path.
Generous one-month free trial available.
Cons
---
Less user-friendly interface compared to other online course providers.
Information about Learning Paths and other options is not easily accessible.
Potential students may be discouraged by the difficulty in finding information.

LinkedIn Learning
LinkedIn Learning is an on-demand library of instructional videos covering the latest business, technology and creative skills. It provides personalized course recommendations and is designed to help you achieve your full potential.
Start My Free Month
Skillshare is an online learning platform that provides access to a wide range of creative and professional development classes. It offers courses in areas such as design, photography, writing, business, technology, and more.
Skillshare differentiates itself from other online learning platforms by offering a community aspect, where students can connect and collaborate with one another and receive feedback from their peers and instructors.
Classes are taught by industry experts and are available in both video and written format. Skillshare offers a subscription-based model, providing access to all courses on the platform for a monthly or annual fee.
Pros
---
Access to nearly 3,000 classes without a premium membership.
Thousands of classes for less than $100 with an annual subscription.
Unrestricted access to all platform features during the free trial period.
Highly engaged community with opportunities for participation.
Access to classes from anywhere with the mobile app.
Thousands of classes in a variety of subjects.
Cons
---
No certificates are provided for classes completed on Skillshare.
Majority of classes on Skillshare are in English, with limited content in other languages.
Quality of classes and teachers varies, and it's up to the student to find the best educator.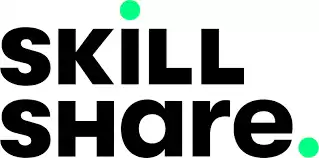 Skillshare
Skillshare is an online learning community where anyone can discover, take, or even teach a class. Anyone can join Skillshare to start watching online classes, create projects, and even become a teacher. We started Skillshare to close the professional skills gap and provide universal access to high-quality learning.
Get One Month Free
What to Consider Before Signing Up for an Online Course
Course Provider Reputation
It's important to choose an online course provider with a good reputation, one that has been around for a while and has positive reviews from past students. Consider the quality of their courses, their approach to teaching and student support, and the qualifications of their instructors.
Course Content and Format
Before enrolling, make sure the course content is relevant to your goals and interests. Look for course descriptions that provide detailed information about the topics covered, the format of the course, and what you'll learn. Consider if you prefer self-paced or structured courses, as well as interactive or lecture-style classes.
Cost and Commitment
Be mindful of the cost of the course, and whether the investment is worth it for you. Also, take into account how much time and effort you're willing to commit to the course. Make sure you can set aside enough time for the course work and that you're prepared for the level of effort required.
Accessibility and Flexibility
Consider if the course provider offers flexible scheduling options, as well as the ability to access course materials at any time. Some online courses have deadlines, while others are self-paced and allow you to complete the course at your own speed. Make sure you choose a course that fits your lifestyle and schedule.
Credential and Career Outcomes
For many students, online courses are a way to gain new skills and credentials to enhance their careers. Consider if the course you're interested in will provide a valuable credential, and if it's recognized by employers. Research the career outcomes of past students who have taken the course and if the skills and knowledge you'll gain from the course are in demand.
By keeping these considerations in mind, you can choose an online course that is right for you and will help you achieve your goals.
Differences Between Free and Paid Online Courses
Free online courses and paid online courses both have their pros and cons, and the decision of which type of course to choose depends on individual needs and preferences.
Free online courses are available at no cost, making them accessible to everyone regardless of their financial situation. However, free courses may not always be as comprehensive as paid courses and may not provide certification upon completion. Additionally, free courses may not have the same level of support and resources as paid courses.
Paid online courses, on the other hand, often offer more in-depth content, certification, and support. The added investment in a paid course can lead to a better learning experience, including personalized feedback and direct access to instructors. Paid courses also often provide a certificate upon completion, which can be used to demonstrate skills and knowledge to potential employers.
Ultimately, the choice between a free and paid course comes down to the individual's priorities. For those looking for a comprehensive learning experience and a certificate to demonstrate their knowledge, a paid course may be the better option. However, for those simply looking to learn about a particular subject without any additional commitments, a free course may be more appropriate.
What Next?
If you find it difficult to find time to take online courses, you can download them onto your smartphone and study while you're on the go.
By working towards improving your skills and education with online courses, you get in the right habit and build your resume for free, and fast-tracking your career.
Want a remote job? Get a FlexJobs membership just for $2.95!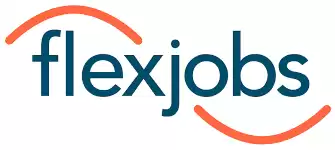 FlexJobs
Get access to vetted remote job listings for just $2.95 for 14 days
Enjoy partner discounts on products

Extensive job search resources & support
Click to Get $2.95 Deal