Looking for the best passive income apps? In this age, we all have smartphones, and almost everything we do on them requires an app.
How convenient would it be if those apps that you use actually made you passive income? Well, some passive income apps do just that and I've found some of the highest paying apps.
I should preface, you're not going to become the next Warren Buffet, but you can surely earn a passive income while you sleep.
We're a big fan of passive income here at My Millennial Guide — the ones we're sharing are all pretty simple too, just watch a video or click a few buttons on your phone and collect your money.
Plus, they're free from the app store for iPhone or Android.
How to Get a Hold of Money When You Urgently Need It
paycheck. They can be used to bridge the gap between paychecks.
These cash advance apps help you get your paycheck early and can help you borrow money instantly so you can get up to $500 instantly. I mean you worked today, get paid today.
These apps will pay you so you can make it to your next payday:
Dave – Dave can spot you up to $500 so you can make ends meet. No late fees, interest, credit checks, or hidden hands in your pocket.
Empower – With Empower, you get paid today and can access up to $250 from the pay you've already earned, without hidden fees or interest.
Best Passive Income Apps for Making Money Fast
Now it's easier than ever to boost your income with passive income apps. Below you'll discover 17 smart money income apps to start making money fast.
They're quick, free and they'll turn your spare time into cash!
So let's get started, here are some of our favorite passive income apps or the best apps to make money fast:
1. Ibotta
It may be hard to believe, but Ibotta pays you for going shopping.
No, really, it does!
This passive income app presents you with a list of offers currently available on a wide range of products, from food to drinks all the way through to cleaning products.
Ibotta is free to download. Plus, you'll get a $10 sign-up bonus after uploading your first receipt.
Here's how it works:
Look for a product you were planning on buying from the grocery store.
Select a participating store that you're buying the item from.
Buy the item and then upload a picture of your receipt.
That's it! Simply sit back and passively wait for the cash to show up in your PayPal.
Where to download:
Ibotta — Platforms: iOS and Android | Price: free
2. Swagbucks and Survey Junkie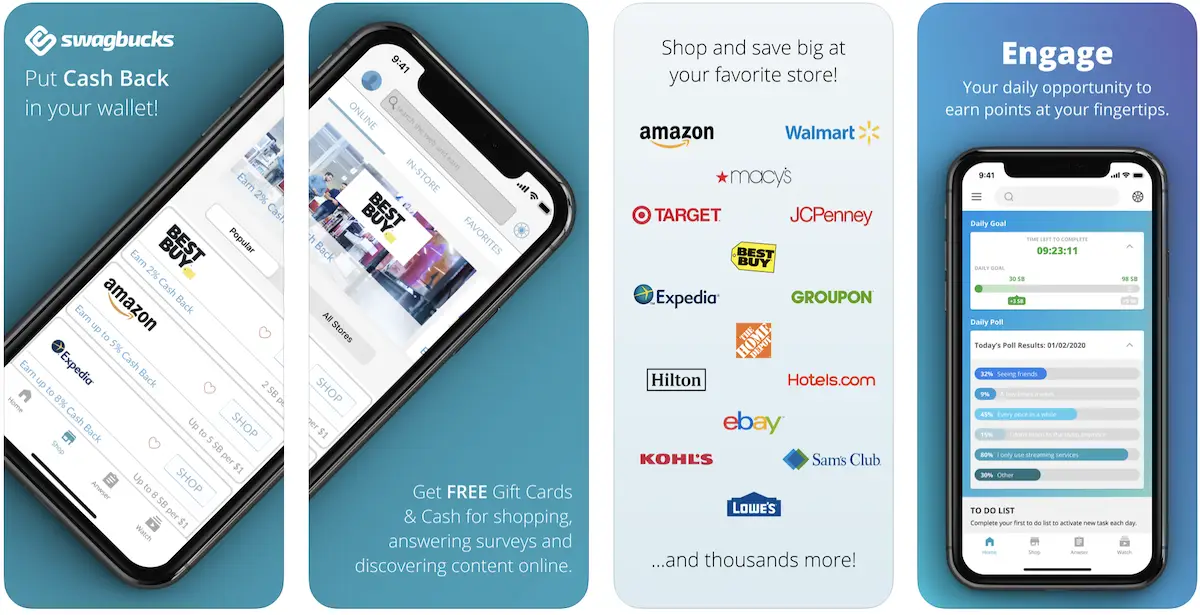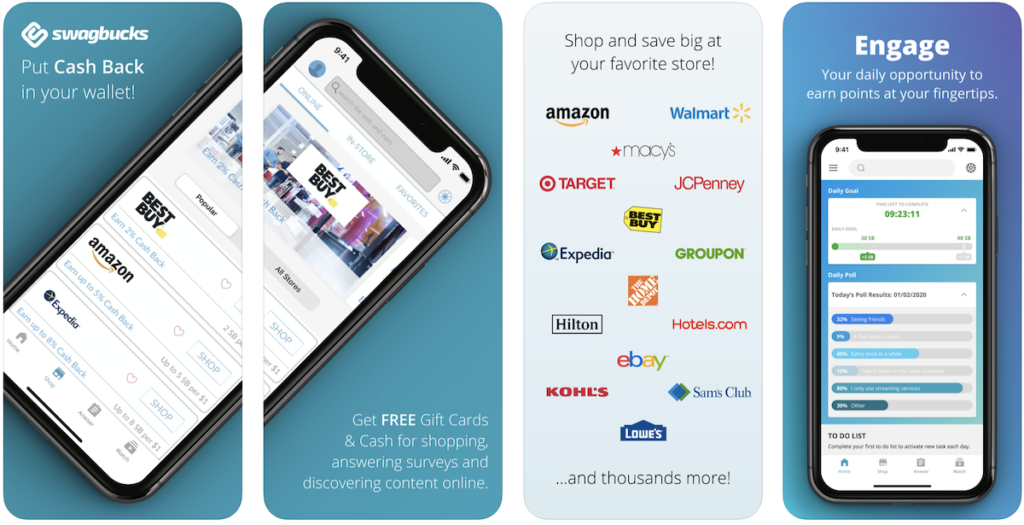 Many of you have come here by searching "make passive income."
Well, here you go. This has got to be one of the fastest and most legitimate ways to make residual income.
You can actually get paid to watch movie previews, celebrity videos, news and all sorts of other videos.
You can sign up for sites like Swagbucks and Survey Junkie that will pay you to watch certain videos.
They will tell you how many minutes you need to watch the video for and you might also be asked to like the video.
While you not going to make a career out of it, it's very easy money for pressing a few buttons on your phone in your free time.
There really is no limit when it comes to the question of how to make money online.
You can make around $500 a month by spending 15 minutes a day on surveys.
Where to download:
Swagbucks — Platforms: iOS, Android and desktop | Price: free
Survey Junkie — Platforms: Mobile web and desktop | Price: free
3. Capital One Shopping
If there ever was a passive income app you should have in your life, it should be Capital One Shopping.
I bought Keurig cups online from Target the other week. The price of the Keurig cups I purchased dropped in price, after the fact. I effortlessly got refunded the price difference without doing a thing.
…I didn't have to do anything, other than originally sign up for Capital One Shopping.
This free app will scan your emails for any purchase receipts from dozens of online retailers.
You don't even have to know about the price drop in order to get your refund.
It's 100% free and could save you a lot of money.
Remember, it's 100% free however sometimes you will have to file a claim to get a refund.
Where to download:
Capital One Shopping compensates us when you sign up for Capital One Shopping using the links provided.
4. Acorns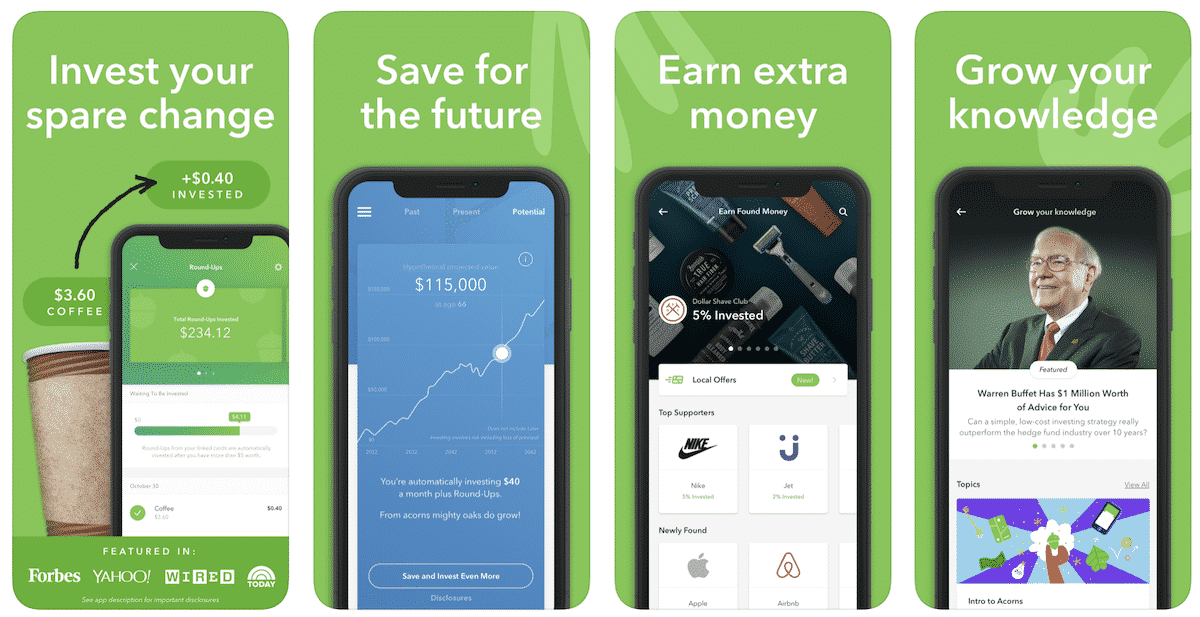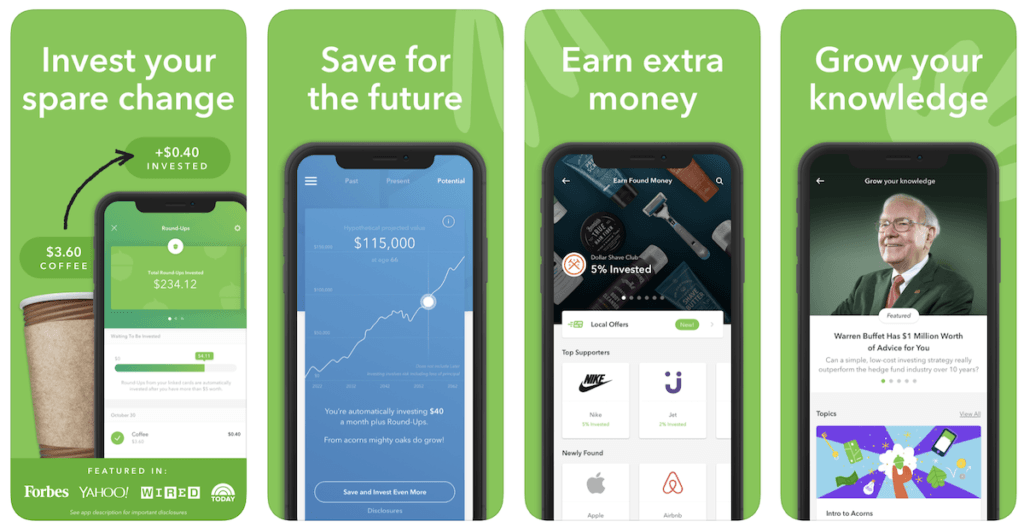 You can download this passive income app called Acorns for free.
With this income app, you'll start small and stack up change over time with the Acorns "round-up" feature. That means if you spend $15.25 on your connected debit or credit card, for example, 75 cents gets dropped into your Acorns account.
Then the app does the whole investing thing for you. It's that simple. Now you can brag to your friends, too.
The idea is you won't miss the digital pocket change — you know, out of sight, out of mind. And those automatic savings stack up faster than you'd think.
The app is free to download on the app store or google play, and the service costs $1 a month for balances under $1 million — plus you'll get that $5 bonus just for starting out. Or you can sign up with your student email and it's free.
The sooner you start investing, the sooner your money can start to grow toward your goals. Get started with this Acorns bonus today!
Where to download:
Acorns — Platforms: iOS, Android and desktop | Price: $1 Per Month
5. Airbnb
There is a company out there called Airbnb that can net you over $1,500+ a month just by listing your spare room, a few nights out of the month.
Are you interested in seeing what your income potential could be by listing a spare room on Airbnb?
See how much people are making from listings in your area, then make your own!
It's easy to use…
Sign up for Airbnb or check how much you can earn by using Airbnb's calculator.
If all looks good, list your spare space in under 5 minutes.
You can get paid when somebody books your spare room and you can charge whatever you want.
Remember, Airbnb is a free room booking app for your phone. I really mean free all around – free to join and they don't charge any fees to list your spare room. You can read our full Airbnb Hosting Review here.
Where to download:
Airbnb — Platforms: iOS, Android and desktop | Price: Free
6. Trim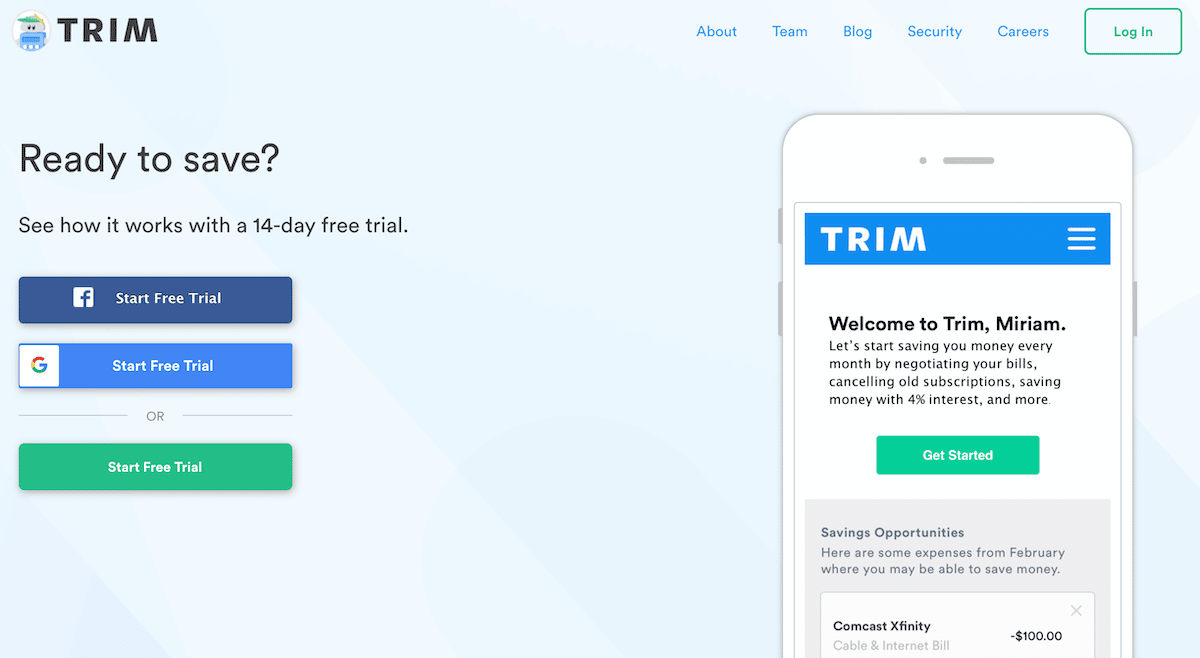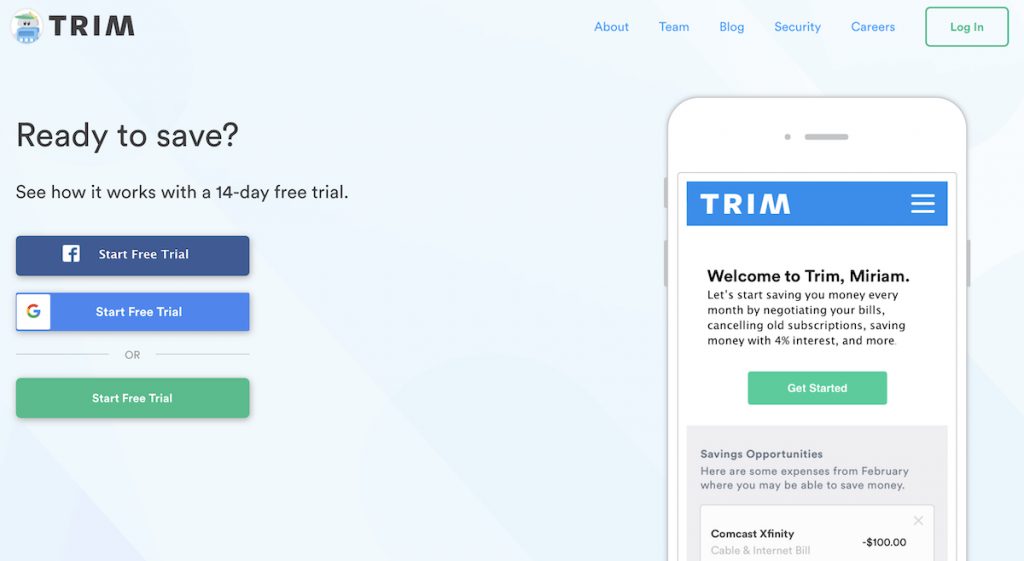 Trim boasts that new users are eligible for up to $30 in cash-back deals as soon as they sign up.
The free app, Trim, saves you money with automation and within a few days, I saved an extra $100 within the first few days.
I simply linked my accounts and Trim went to work. It found ways to lower my bills and cancel subscriptions, analyzed my spending habits, and more.
This passive income app is free and worth the 1-minute download as it can potentially save you hundreds.
More people should be using this app as they also have a host of other features that make them worth checking out.
Where to download:
Trim — Platforms: Mobile Web and desktop | Price: free
7. S'more
S'more is a lock screen rewards app that allows you to earn money in exchange for placing ads and content on your lock screen. You can really make money by placing ads on your Android mobile device or tablet.
To maximize earnings, opt to display ads and promotions every time you check your device. Truly a passive income app, if you wanted to see other passive income ideas you can see our list here.
Where to download:
S'more — Platforms: Android only | Price: free
8. Shopkick
Let's say you're going to Walmart or Target later — if you have the Shopkick app downloaded you will get rewarded just for going to that store.
It's that simple, and all the major stores are available to receive points for. You then can redeem those points for gift cards to major retailers, including Amazon, Target, Walmart, Best Buy and more.
You'll get even more "kicks" the app's currency for scanning your receipts and any online purchases. You don't have to do much as your linked cards will add your kicks for you.
It'll actually be difficult to not to earn easy money with the Shopkick app.
Where to download:
Shopkick — Platforms: iOS and Android | Price: free
9. Long Game Savings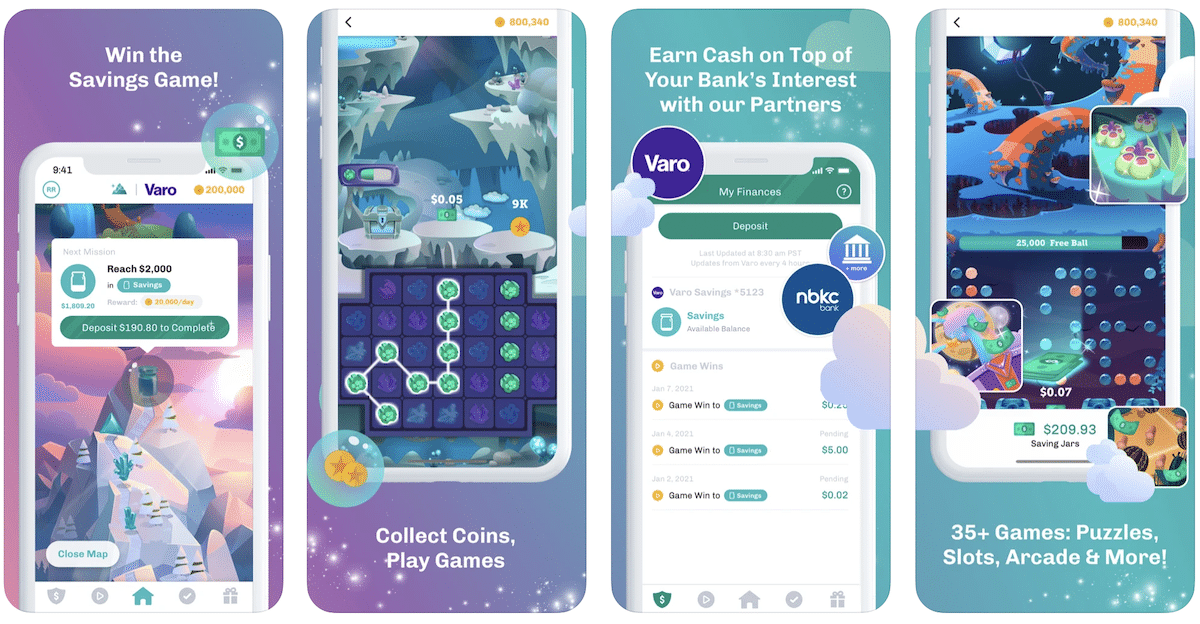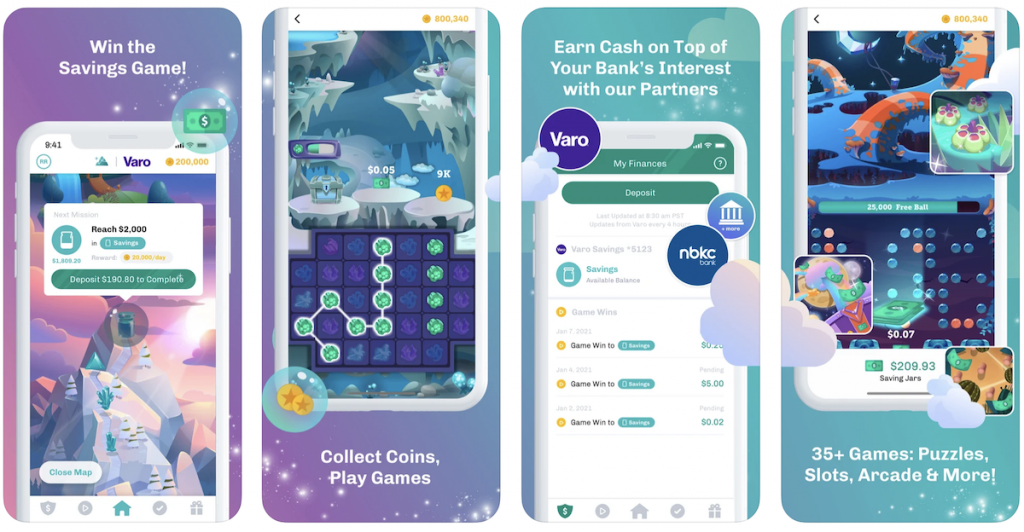 Do you have smartphone games that you play sometimes? Angry Birds or Words with Friends come to mind? But are you now reading this article and kind of wanting to get your finances on track?
Our friends at Long Game created a game that actually helps you get on the right financial path.
You save money which earns you "coins" you use to play games. You can win cash prizes by playing games and much more! It's totally legit too.
You choose your missions (saving money, increase balances on accounts, etc) to set your financial goals and go from there and earn money on the way.
Don't worry — Long Game is free, secure and FDIC insured. I've been using for about a month and saved $38.39 so far. Not bad and you can even get a free $5 just for joining.
You can read our full Long Game Savings Review here.
Where to download:
10. Nielsen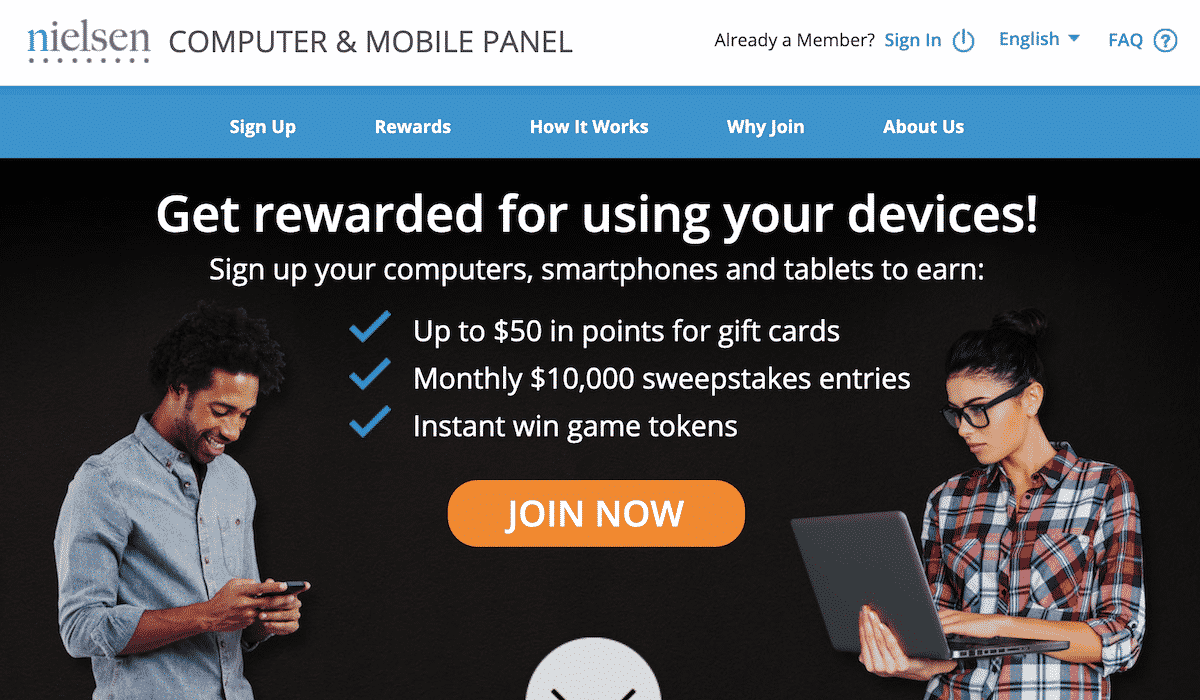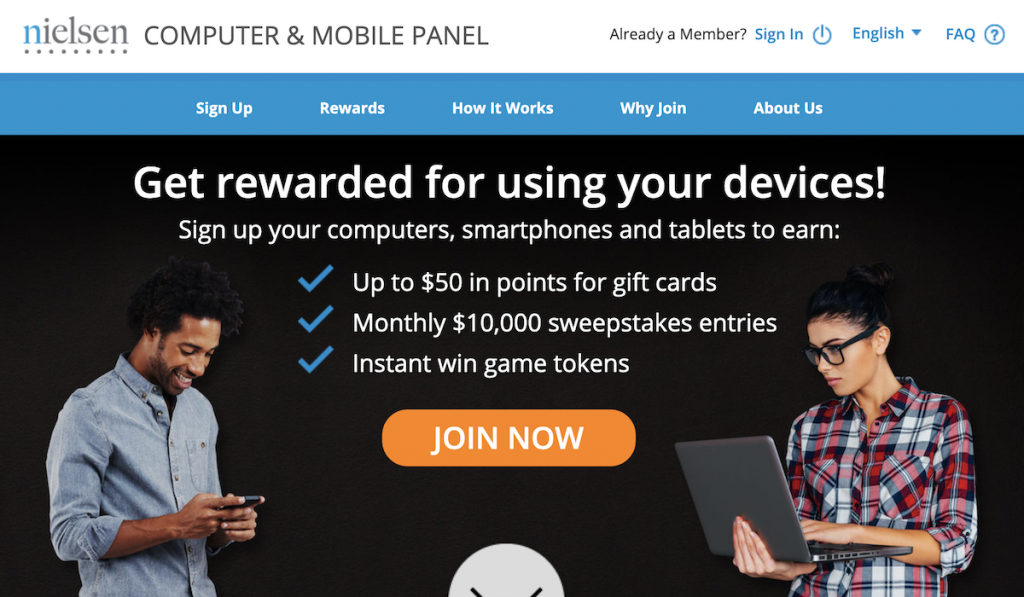 By using the internet as you do every day, Nielsen invites you to make a difference – and you can make money too.
I downloaded this app and make around $50-100 passively… it's a legit app.
You don't have to do anything other than initially registering your computer or phone. You can read our full Nielsen Review here.
Where to download:
Nielsen — Platforms: iOS, Android and desktop | Price: free
11. Turo
Did you know that you can rent out your car when you're not using it? And that you can bring in a lot of extra cash in your wallet by doing so?
Do you plan on heading on a vacation soon while your car sits unused at your home? Do you sometimes not use your car on the weekends? If so, renting out your car while you're not using it could be an easy way to make passive income.
A well-known company, Turo, which has signed up nearly 5 million users to its website, according to Bloomberg, lets you do just that.
It's also really simple to do (and free). Listing your car is quick and easy and takes less than 10 minutes to set up. According to a recent Turo review, somebody listed their car for 5 days every month and made $3,496 in a year.
Sounds pretty good to me.
Oh, and they also protect your car against physical damage, so you're fully covered. You can sign up here and start making money with your car.
Where to download:
Turo — Platforms: iOS, Android and desktop | Price: free
12. Fundrise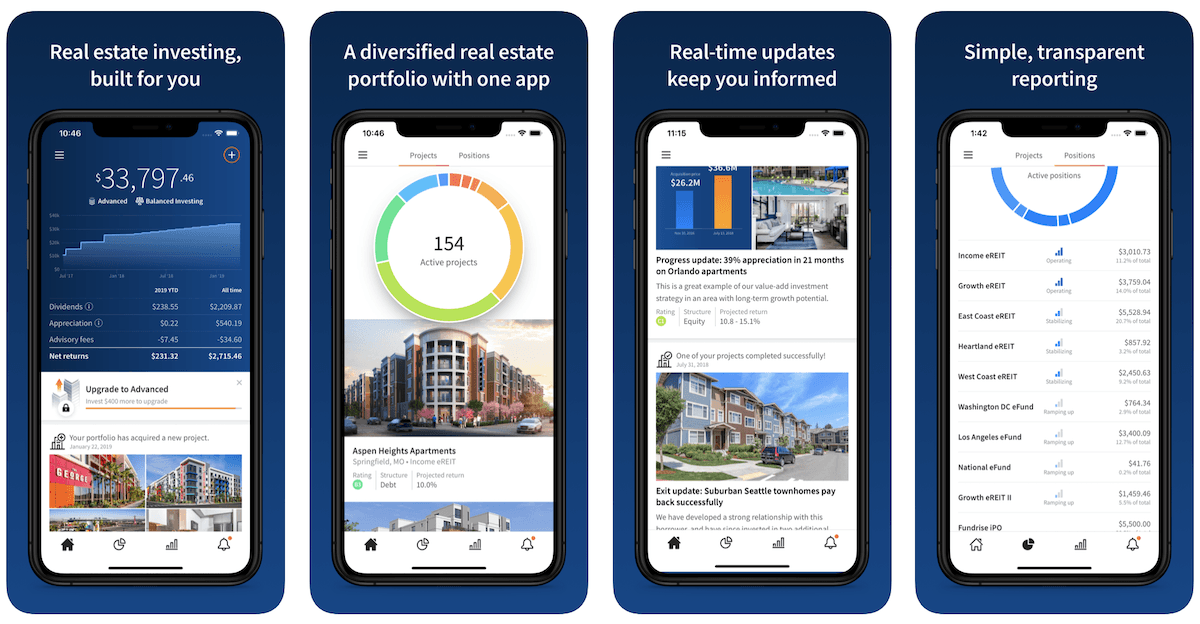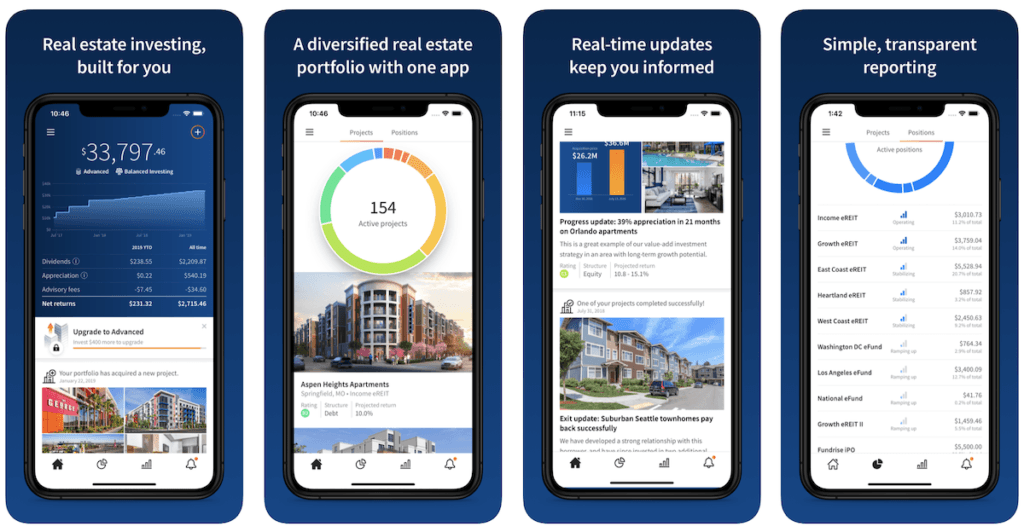 Wouldn't it be great if you could invest in commercial real estate and apartments without dealing with all the hassle of buying, improving, and re-selling real estate?
You don't have to be a millionaire to invest in these types of properties. You can now invest in large-scale real estate for as little as $10 with Fundrise.
Through their real estate investment products, investors earned an average of 8 – 11 percent on their money last year, and all without painting a wall or dealing with unruly tenants.
There is a reason why they currently have over 200,000+ users, this app really pays you!
You can read our full Fundrise Review here.
Where to download:
Fundrise — Platforms: iOS, Android and desktop | Price: free
13. Swagbucks Live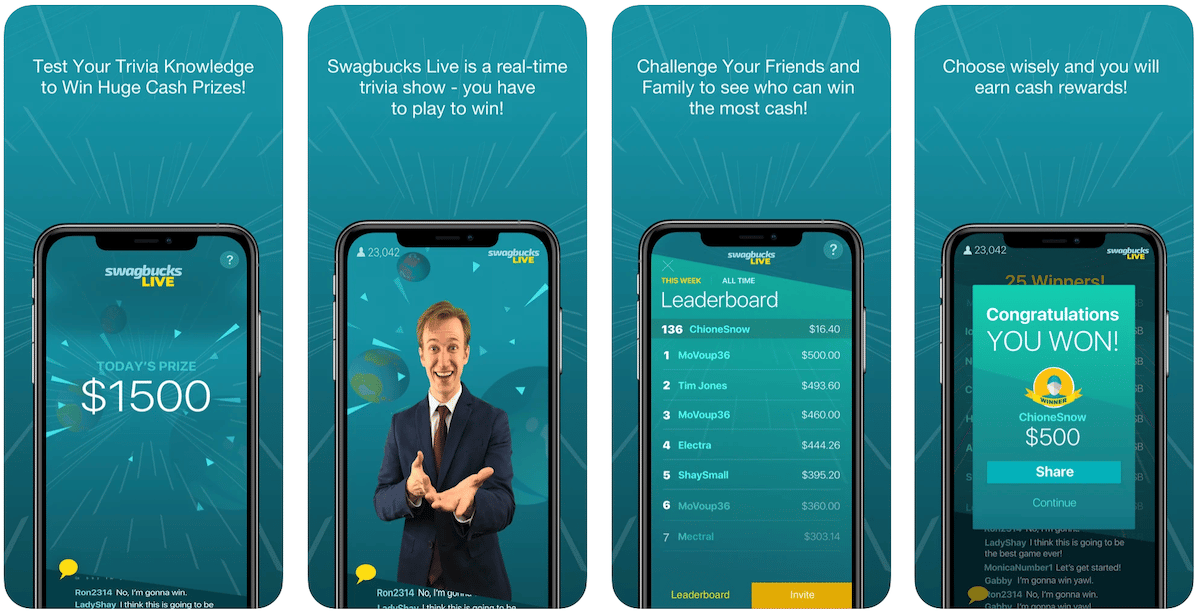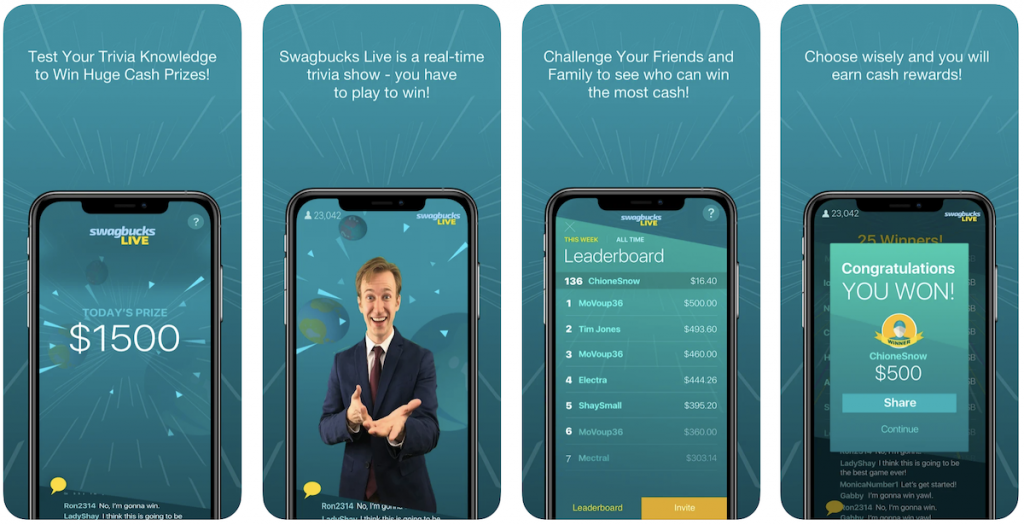 What is the most popular drink in the world that does not contain alcohol? What the official national anthem of the United States of America? What is the Capital of Australia?
If you answered coffee, the star-spangled banner, and Canberra, then you may want to look into the new trivia app that pays you huge cash prizes for your smarts.
Today's prize is worth over $1,000! I'll be playing, will you?
Click here to download the free trivia app and start winning cash daily!
Where to download:
14.

Fetch Rewards
Yup, it's true! There are several companies out there that will give you free money just for signing up.
Fetch Rewards is a mobile rewards app that pays you for shopping (from any store).
This is an easy and of the best money making apps to earn gift cards the easy way, and can add up to a large wad of free gift cards with time.
Here are the steps:
Click here to download Fetch and use referral code C1JAV to get your $2 referral bonus!
Scan any receipt from any stores that you use daily.
Get cash (via PayPal).
Enjoy your passive income!
And there is no minimum amount you need to withdraw to your PayPal account either. You can read our full Fetch Rewards Review here.
Fetch Rewards — Platforms: iOS, Android and desktop | Price: free
15. Upside
Upside provides users with a variety of helpful information. First, it gives you 25 cents back on every gas station receipt you submit. It also shows you the best gas station deals and the cheapest gas.
This free cash back app for gas is saving users an average of $124 in a year. There is no minimum for cash outs, but a $1 fee will be made on withdrawals under $15.How does it work?
To score the best gas prices, grocery prices, and restaurant offers with Upside, all you need is your phone and your receipt. There's no limit on how much you can earn, and you can even use it with other coupons, discounts, and loyalty programs!
Claim your offer for the best gas price, restaurant or grocery offer
Snap a photo of your receipt or receipts
Profit! Earn cash back, and cash out whenever you want via PayPal, gift card or check. A truly passive income app, if you ever needed one. You can read our full Getupside Review here.
16. Dosh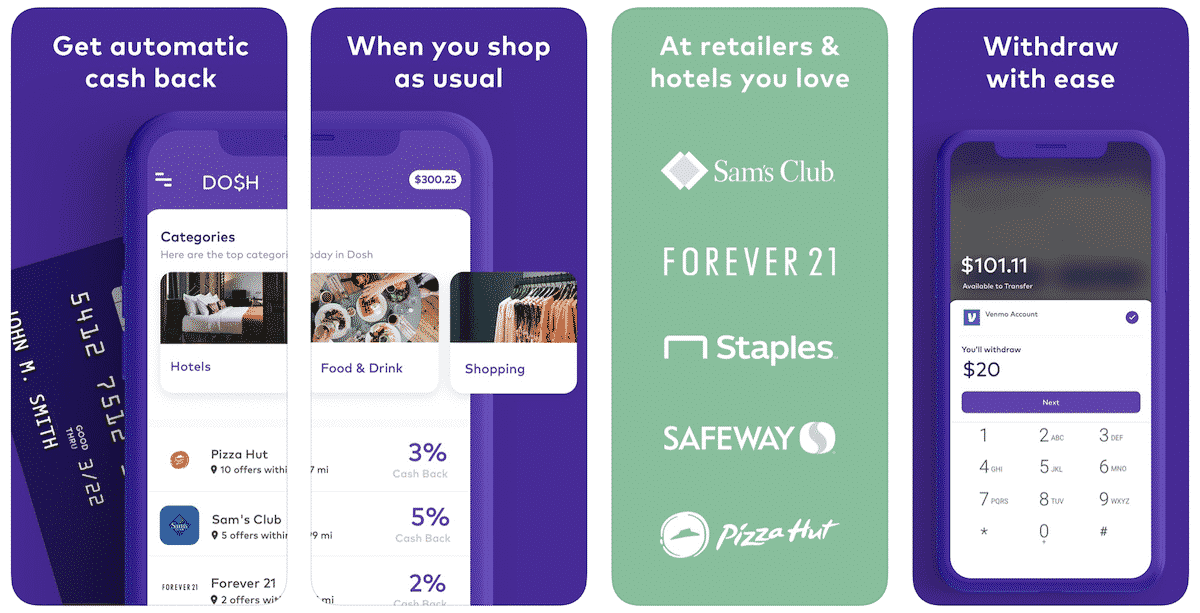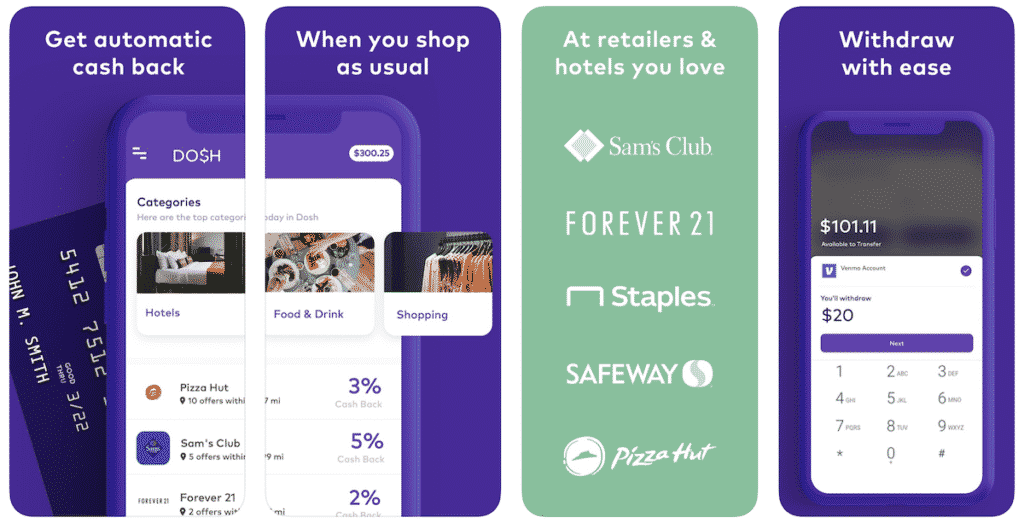 Looking for passive money? The Dosh app is the free cash back app that finds you money for shopping, dining out, and booking hotels and travel activities with more than 100,000 merchants and brands nationwide.
This company not only allows you to get cash back on everyday purchases, but no receipt scanning required! You can read our full Dosh Review here.
Click here to get started with Dosh and get a $1 sign up bonus after connecting your first card.
Dosh — Platforms: iOS, Android and desktop | Price: free
17. Rakuten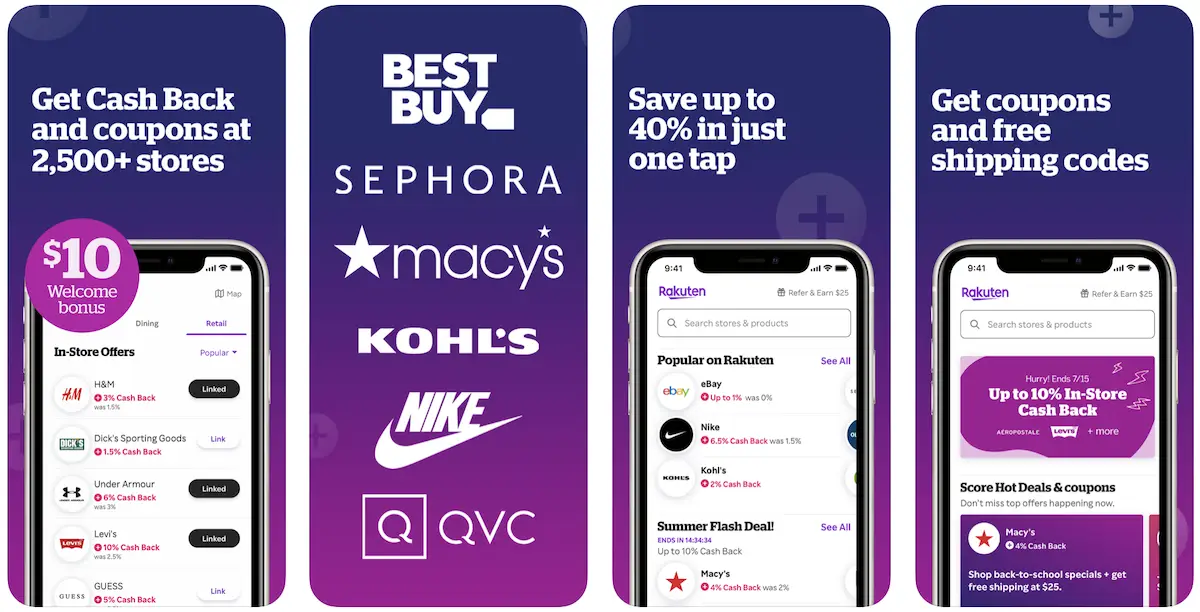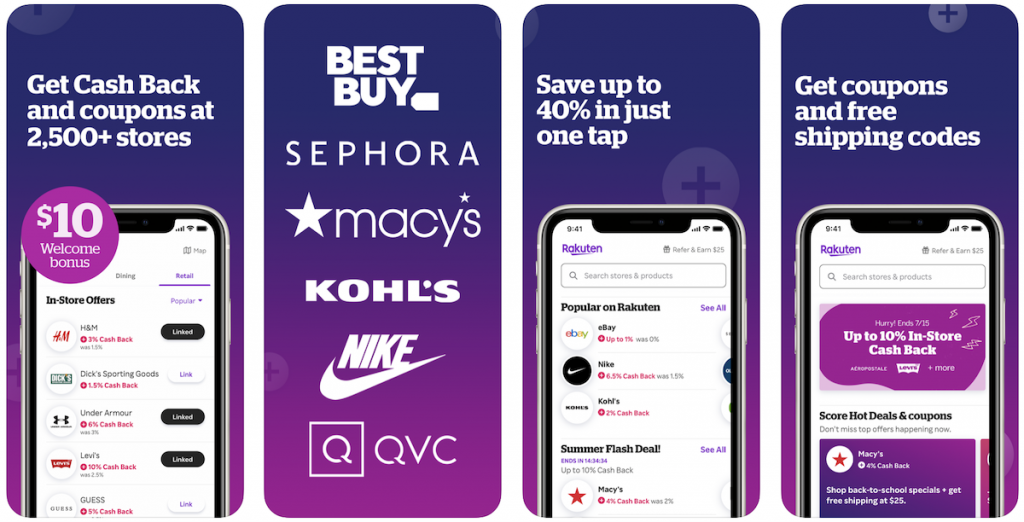 You'd be silly not to get cash-back for items you would have bought anyway. You can do this by shopping online with Rakuten.
Rakuten is my favorite way to make money when I shop online and right now they are offering a $10 sign up bonus through this link.
Every time I shop online, I start at Rakuten and then I get cash back deposited into my PayPal account.
When you use Rakuten to shop, you get cash back. You can read our full Rakuten Review here.
Where to download:
Enjoy Your Passive Income Apps!
There you have it. If you've finished the list, you've just made at least $3,700 in FREE passive income with these best passive income apps.
Now that you know my top 17 best passive income apps that pay real money, it's time to get cracking!
But remember:
If you want a profitable passive income app, you need to be consistent. Most people give up at the first hurdle.
…So please don't do that!
Instead, stick with your automated income app, be persistent and never give up! It might take a while to earn a decent income but it's 100% worth it.
Need some more tips on getting started? Drop a comment below and let us know.
If you wanted more ways to make money online these ones, here's my list of the best ways to make money online:
Want more? Check out this epic list of the best side hustles!
Earn up to $100 today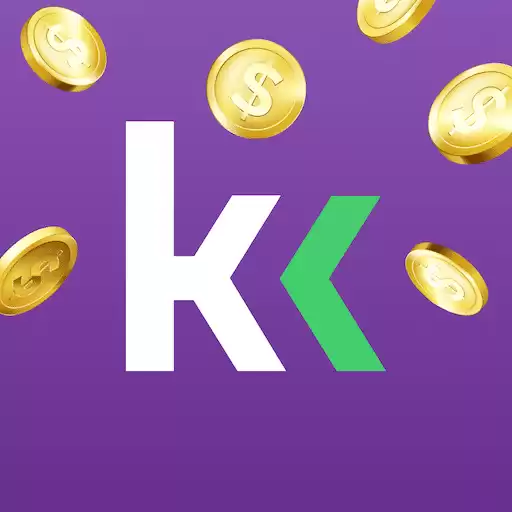 KashKick
Trusted by 2M+ users like you
This site pays you cash to play mobile games, save money, take surveys, and see offers — make $100 today. Over 2 million users agree that KashKick is a fresh and lucrative way to earn money and get paid directly to your PayPal!
SIGN UP & START EARNING NOW