Most of us are looking to grow our wealth and reach six-figure income marks. However, it is the toughest to make the first 100,000 dollars and we encounter several hardships and pitfalls along the way.
These pitfalls might come because of many reasons.
Are you in debt? Is your income being spent completely on things that do not provide any financial future for the future? Do you have good insurance coverage, which mitigates any risks to you?
The main reason why we struggle to reach the six-figure income mark is a lack of good financial understanding because good financial advice costs a lot of money and wisdom to get in the first place. Hiring a financial advisor is a costly affair, with bills usually running up several thousands of dollars.
Cinch is a low-cost player in the financial advice market, and advertises its relationship to you the customer, as being a fiduciary relationship, which implies that all advice given to you will surely align with your best interests, with no mala fide intentions on their part.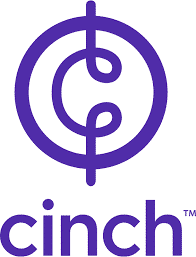 Quick facts about Cinch Financial
Cinch Financial is a comprehensive financial manager for consumers, looking out only for them.
Click here to sign up for free.
Cinch Financial Review
Cinch acts as your personal financial advisor and helps you to efficiently plan out your financial future.
It is a way to remove the stress of managing your financial decisions on your own. It transforms your smartphone into a financial management platform for your life. The cusp of the Cinch service is that it offers personalized financial advice that is meant only for you, as blanket advice is not the most effective way to learn financial principles from.
About Cinch Financial
The technology used in Cinch is futuristic and innovative in its nature, helping you to improve on your financial situation with detailed analyses on your transactional data, credit card spending and on your bank account as a whole.
The comprehensive nature of Cinch means that you can see all of your financial data in one place, instead of having to check with other apps to see the complete picture.
What does the Cinch App do?
Cinch helps out with managing your debt, analyzing your spending habits, challenging you to reduce your spending, saving for emergencies, getting rid of credit card based debt and so forth, in an easy to use interface.
Leveraging the power of artificial intelligence and machine learning technology, Cinch allows you to analyze your financial details in more detail, and can automatically generate useful suggestions for you regarding the ways to improve on your financial habits. With the patterns and routines that are able to be discovered through the power of AI, your financial planning can be revolutionized.
Do we recommend the Cinch Financial App?
Following the recommendations provided by Cinch is a great way to get started with improving your financial situation and growing your wealth.
What I love about Cinch. Using their huge database, you can compare almost all savings, credit and insurance policies available from almost all of the banks and financial institutions in the country, and they continue to optimize this feature and add many more products for comparison on a daily basis.
Cinch Company Fees
Cinch is in beta testing right now and is free to try on the app store for 90 days, and then you pay $4.99 every month. So you've got nothing to lose!
Our Pick

Rocket Money
Navigating your finances can be challenging. Why tackle it solo? A staggering 80% of individuals have discovered savings by utilizing Rocket Money to identify and eliminate unnecessary subscriptions. More than just subscription management, Rocket Money equips you with the tools to maximize savings, minimize spending, gain a comprehensive view of your finances, and reclaim mastery over your financial well-being.
Start Saving Now
Read Review