There are a few ways you can make extra cash each and every weekend that you may not have even considered with these weekend jobs near me.
There's no shortage of traditional ways to make money, but you probably already know all about those.
Or you go looking for a job, you jump through all the interview hoops, and then you spend the rest of your days clocking in at 9 and clocking out at 5.
Money rich (if you're lucky!) but time-poor, you throw something in the microwave when you get home and pass out in front of the latest Netflix show you're trying to catch up on.
Draining, right?
But what if there were other ways to make a bit of money on the weekends only? Better yet, what if you didn't even have to leave your home and work from home? With technology at your fingertips and the world wide web awaiting you, you can do just this.
So forget about changing out of your PJ's this weekend, and instead give this list of 33 ways to make money from the comfort of your own home a look. There's bound to be more than a few ways you could be making extra cash right now that you may not have even thought of.
Legitimate Part-Time Weekend Jobs
The first of these part-time evenings and weekend jobs near you? A survey!
1. Survey taker
Looking for a legitimate cash job? Then you probably know what they say about opinions…well, it just so happens some people do want to hear them. Taking mere minutes to complete, surveys are a quick way to put some extra cash in your back pocket.
Surveys are a 'you scratch my back, I'll scratch yours' kinda deal. Companies receive vital information from an average joe – that's you! – and in return, you get a few dollars for your time.
There are a lot of survey sites out there, so start with these:
Related: 9 Best Survey Sites to Make Money
Uber and Lyft have revolutionized the transport industry. Taxis? Those are so last decade. Ride-sharing is the new face of transport, and it's showing no signs of slowing down.
If you have a car and some spare time, then these services give you the flexibility to earn some extra cash when and where you want. Plus, Lyft is actually offering first time driver's a guaranteed $1,000 sign-up bonus after 125 rides.
With ride-sharing services also expanding into food delivery with the likes of Deliveroo and Uber Eats, there's no shortage of opportunities. They're always looking for more drivers.
If you don't feel up to driving but still have a car doing a whole lot of nothing in the driveway, then consider renting it out via Turo or GetAround. Less work, same reward!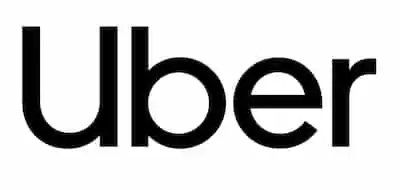 Uber
Drive when you want, make what you need
Cash out up to 5X per day
Drive and make money
Start Earning
Any opinions expressed are solely my own and do not express the views or opinions of Uber.
3. Get paid to shop
Similar to Checkout 51, Ibotta pays you for going shopping and not just on weekends.
No, really, it does!
Apps like Ibotta present you with a list of offers currently available on a wide range of products, from food to drinks all the way through to cleaning products.
Here's how it works:
Look for a product you were planning on buying, and click on it.
Earn extra money back by completing the extra tasks attached to the item, like taking a poll or sharing the item on Facebook.
Select a participating store that you're buying the item from.
Upload a picture of your receipt.
That's it! Simply sit back and wait for the cash to show up in your PayPal.
Use Ibotta cheats to earn even more
If you like the sound of cash in your PayPal, here are 11 free apps that'll pay you money just for downloading.
4. Airbnb host
Like Uber did for Taxis before it, Airbnb is fast revolutionizing the holiday and travel accommodation industry, and you're set to profit from it!
It is an online marketplace for people with space, rooms, or even entire houses to spare, Airbnb lets you list your place for rent just like a hotel or motel.
Maybe you're traveling overseas yourself and want to make the most of your empty place while you're away? Perhaps you have a spare room that currently houses nothing more than empty boxes? With Airbnb, you can turn to fill that empty space in your home, and fill that empty spot in your wallet with more than a little spare change.
5. Couponer
You've probably used coupons before.
But Rakuten? It's like coupons turned all the way up to 11.
In fact, even just visiting the website and signing up for a free account can net you a $10 Walmart Gift Card!
From there, you're free to browse and buy from the hundreds of products, stores, and businesses on offer. Dell? Macy's? Best Buy? From electronics to food, there's offers galore, each of them offering discounts and cash back on purchases you make.
If you're planning on buying, well, literally anything, then be sure to read up on MMG's guide to Rakuten and then check the site first. You'd be crazy not to!
6. Blogger
Do you have opinions you simply need to share? Well, you're in luck!
Surveys aren't the only way to make money with what's rattling around upstairs.
Blogging gives you an opportunity to vent, to inform, and if you're smart enough – and with a little help – make some extra cash in the process.
Don't worry, you don't have to be the next George R. R. Martin to run your own blog. You just need to have something to say, and the words to say it with. It just so happens, both of those are free.
Free blogging platforms like WordPress and Squarespace are as good a place as any to get started. Use My Millennial Guide's blogging guide on starting – and making money with – a blog will help you through the process of putting a dollar value on those priceless opinions of yours.
If you don't have time right now to set up your blog, you can sign up for my how to start a blog email course. It'll teach you how to start your own profitable blog and generate passive income within the first 30 days.
Sign up here for the free email course:
7. eBook Publisher
The digital revolution has arrived and with it the ability to self-publish your own book.
Sure, we all lament the loss of the physical book, but Amazon's Kindle book store makes it easy for just about anyone to publish their very own e-Book. Whether it's a work of fiction, nonfiction, or science fiction. Maybe even just a helpful guide on a topic you're familiar with?
With Amazon's Direct Publishing platform, you no longer need a publisher. Simply get yourself up to speed on the process, write something unique on an interesting topic, throw an enticing cover on the front and hit Publish.
With the power of one of the world's largest online retailers behind you, there's no reason why you can't succeed!
8. Internet searcher
You already browse the web, right? So why not get paid to do so! In fact, this is one of the easiest ways to make a dime online.
Simply sign up for sites like Swagbucks and you're set! You'll earn Swagbucks with each search that you can claim for cash via PayPal or gift cards.
The best way to earn is simply by setting Swagbucks as your default search engine.
To set Swagbucks as your default search engine on Chrome, follow the instructions below:
Go to your browser address bar.
Right-click and select Edit search engines… from the dropdown menu.
Under the Other search engines scroll down to Swagbucks and hover over it.
Click on Make default on the right of the row.
Click Done.
Told you it was easy! You can quickly sign up here.
Earn around $50 to $1,000 per year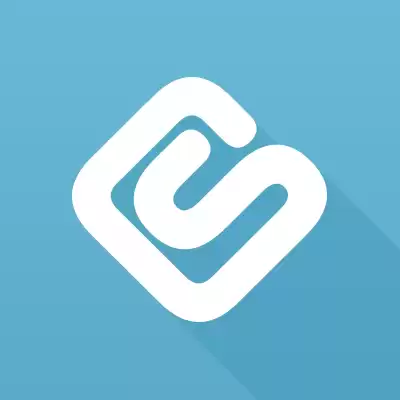 Swagbucks
Swagbucks offers a variety of ways to earn money online. You can take surveys, play games, surf the web, watch videos and more to earn points towards gift cards or cash.
Start Earning
Swagbucks Review
Related: Swagbucks Review: What is Swagbucks and How Does it Work?
9. Freelancer
If you've got the skills, then Fiverr can help you pay the bills and can be your part-time weekend job that pays well.
Fiverr is one of the world's largest online skills marketplaces, featuring adverts from people the world over in need of a very particular set of skills.
If you have those skills – in things as diverse as graphics and logo design through to writing and translating – then there's a job on Fiverr for you. The best is that they pay you in PayPal, with no threshold, which you can turn into cash quickly.
10. Dropshipper
Looking for a lucrative online part-time job? Dropshipping can be the answer.
Chances are you've heard of Dropshipping before: the retail method where you sell products from other businesses without ever having to hold on to stock.
You simply purchase the item from the retailer once you've made a sale, and ship it directly to your customer.
It's an easy way to run an online store without any of the hassles!
No stock to manage. No shipping to take care of. You just sell the products and rake in the profit.
With the likes of Shopify and Oberlo, there's never been an easier – or better – time to take up drop shipping.
Simply set up your online storefront with Shopify, and then use Oberlo to quickly and easily import the products you want to sell into your store. No hassle. No fuss. It couldn't be easier!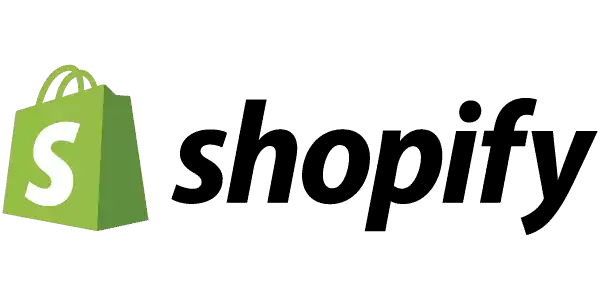 Shopify
Bring your idea to life with the tools you need to start selling. Create your online store today with Shopify with a 14-day free trial. No credit card required.
Start Free Trial
11. Affiliate Marketer
Affiliate marketing isn't unlike drop shipping. But where the latter has customers buying items through your storefront, the former simply redirects people to online stores like Amazon via your own link. weekend jobs near me
If they buy something by following your personal link? Then you earn a cut of the sale.
That's how affiliate marketing works.
You don't need a website from the likes of WordPress or SquareSpace, either. You can sign up as an affiliate and share that link via social media sites like Facebook or Twitter, too.
The more people that see your link, the more likely you are to land a sale.
Interested? Sign up to some of the best affiliate marketing networks or apps that offer a referral program and you're all set.
In fact, check almost every site you usually buy from online: chances are they'll have an affiliate program that you could become a part of.
12. Salesperson
Like a door-to-door salesperson only with far less leg-work, hosting sales "parties" at your home is a great way to make money on the weekends.
You can get a gig on behalf of the likes of Avon and Pampered Chef is a great way to meet new people and make some money.
This is a great weekend job near me that doesn't take much to get started.
13. Get paid to watch videos
This one might just be the toughest on the list… weekend jobs near me
…who are we kidding, all you need to do is watch some short videos.
Given how easy it is to lose yourself in a never-ending cycle of YouTube videos, this one couldn't be easier.
The catch here? The videos include ads.
While they may annoy you while browsing YouTube, you also don't get paid to watch them. At InboxDollars, you do. Who wouldn't watch an ad or two if they were getting paid?
$5 sign up bonus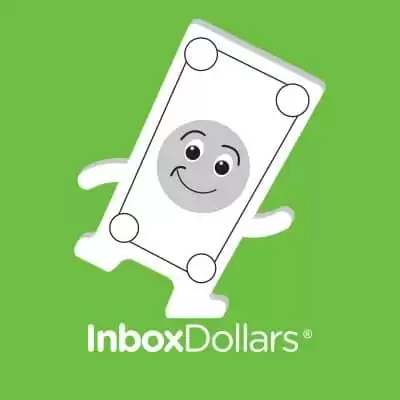 14. Rent your parking space
Many houses, rentals, or other accommodations include a garage, driveway, or some form of a parking space. If you're not making use of it at the moment, chances are there's someone who could.
Better still, they'll pay you for the privilege.
Just Park lets you 'let' your parking space to busy people who are tired of paying through the nose for daily parking. The busier your area, the more you're likely to make.
15. Pet walker
It's more than a command shouted at a disobedient dog or what we spend most of our days doing in front of a screen (guilty). In fact, it's also a job that could net you some serious moolah.
All you have to do is sit!
Ok, so there's a little more to it than that, but babysitting, dog sitting, or any other kind of -sitting is an easy way to make some quick cash from the comfort of your (or someone else's) home.
If you're feeling super adventurous? You could also expand into dog walking. Goodness knows people have more money than sense when it comes to their pets!
Interested? Rover, Tailster, or FindaBabySitter.com a look.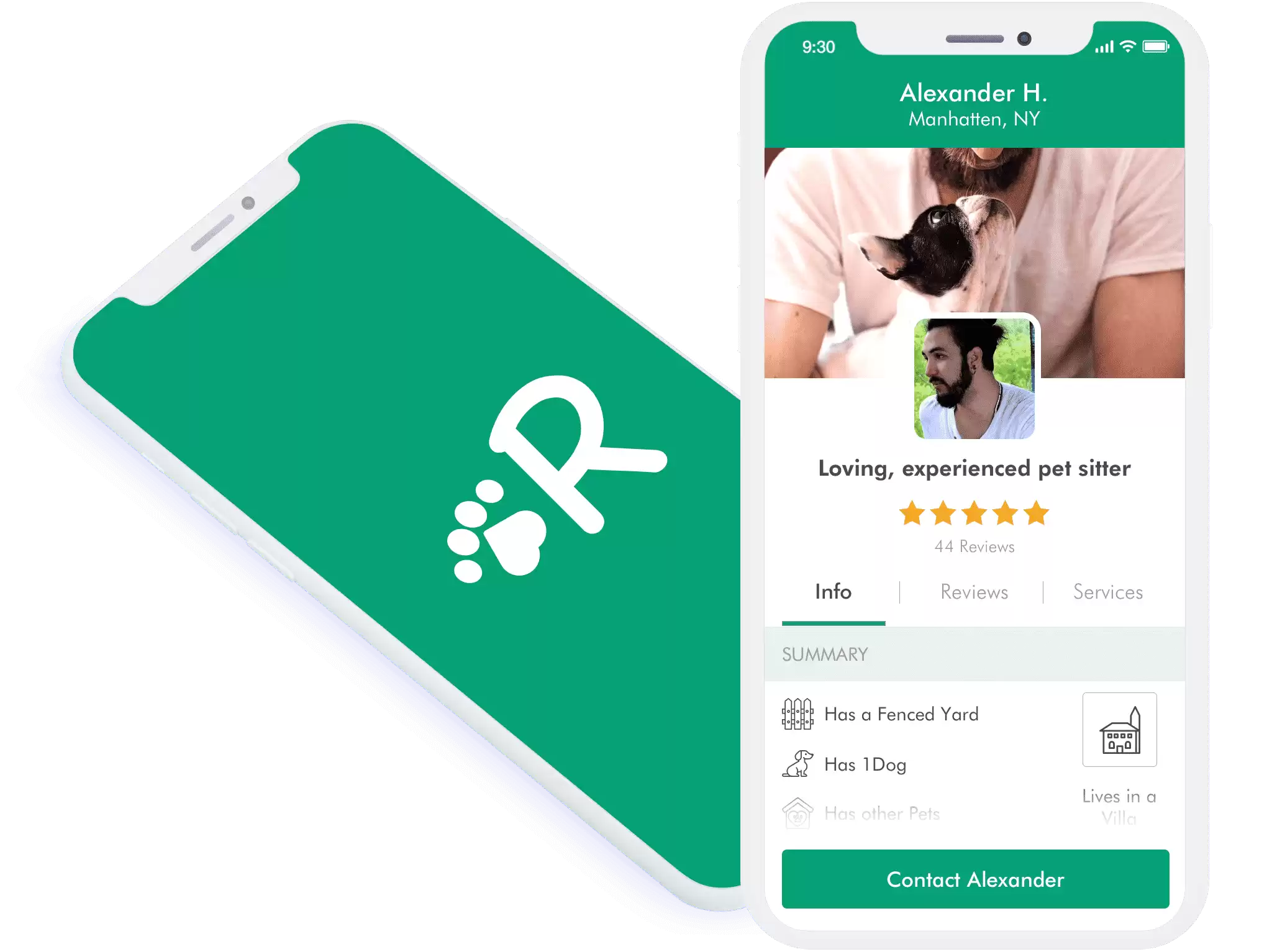 Rover
What can be more fun than walking dogs around your neighborhood and get paid? You can do it on your time and get paid today with Rover! According to Rover, dog walkers and sitters can earn up to $1,000 per month.
Start Earning
Note: If you're planning to look after kids, you'll need a CRB (Criminal Records Bureau) check or similar.
16. Freelancer
Can you write a mean article? Work some website magic? Kill it on social media like a sorcerer? Then the life of a freelancer might just be for you!
In today's side-gig economy, the demand for smaller, focused, niche tasks and in turn skillsets is growing.
Which is where you come in: you can use sites like PeoplePerHour, Freelancer, and Upwork to create an online profile, complete with a list of your skills and a resume. From there, you can advertise your skills for hire or apply for jobs. weekend jobs near me
If a company or business deems your skills worthy, you'll get the job!
Better still, freelancing means you can work for anyone, from anywhere. With the power of the web at your fingertips, you can work for clients from the US to the UK all the way to NZ!
Fulfilling and flexible, freelance work is a great way to fill your spare hours and your bank account.
17. YouTuber
Print is far from dead, but to say the video is on the rise would be an understatement! I recently learned about how much Youtubers make and were really surprised.
While becoming an overnight sensation may be a *little* out of your reach, YouTube's Partner Program now lets you make a profit from videos you make and upload depending on the number of views they receive.
So get that camera out and start shooting. Be original, find a unique angle, and make videos that people want to watch and the views – and funds – will follow.
18. Claim bank bonuses
One quick to earn money fast is through bank bonuses.
Finding bank bonuses on your own can be difficult, especially if you're not sure how it all works.
There are several real bank bonuses you can take advantage of, some of which don't even require a direct deposit.
Here are some of the top bank offers that you can claim today:
Description:

Enjoy $200 as a new Chase checking customer, when you open a Chase Total Checking® account and set up direct deposit within 90 days of coupon enrollment.

Description:

Enjoy a checking account bonus of $100 as a new Chase checking customer, when you open a Chase Secure Banking℠ account with qualifying transactions.

Description:

Upgrade is offering a $200 welcome bonus when you open a new Rewards Checking Plus account and make 3 debit card transactions.
Description:
Enjoy $200 as a new Chase checking customer, when you open a Chase Total Checking® account and set up direct deposit within 90 days of coupon enrollment.
Description:
Enjoy a checking account bonus of $100 as a new Chase checking customer, when you open a Chase Secure Banking℠ account with qualifying transactions.
Description:
Upgrade is offering a $200 welcome bonus when you open a new Rewards Checking Plus account and make 3 debit card transactions.
19. Get paid to find deals
Whether you're trying to save money or make it, you're probably sick to death of hearing about coupons.
But wait, there's more!
It turns out there's more to couponing than saving money on your purchases. Did you know there are sites like ReferralWallet.com out there that will pay you to find the best coupons?
Simply share your best coupons with the community, and the more people that use them, the more you'll earn! You can also get paid to coupon and go grocery shopping with the Ibotta app.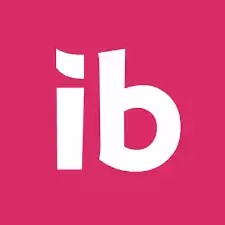 Ibotta
Ibotta pays you cash back for shopping at over 500,000 retailers, which you have to do every month. So why not get paid for it? Get started saving today.
Start Saving
Ibotta Cheats
20. At-home customer service representative
We know outsourcing is all the rage these days, which is why businesses are eager to get you involved in their customer service operation.
Outsourcing companies like Alpine Access and Working Solutions both specialize in this field, offering work to part-time or, better still, home-based workers.
Oh hey, that's you!
21. Software reviewer
If you get the ins and outs of software and software development, then this opportunity may interest you.
The guys over at SoftwareJudge need you!
In exchange for your diligent, well-written review of their software, they'll reward you with cold hard cash.
The more reviews you write, and the more trusted you are? The more reviews you'll land, and the more money you'll make. weekend jobs near me
22. Get paid to tweet
Do you pride yourself on your social media following? Have a bunch of followers that groan at your puns and memes?
Well, you're in luck. PaidPerTweet is here, and they're offering to pay you to tweet messages from their group of advertisers.
How much you earn depends on various metrics like how many followers you have and the tweet's reach.
The more followers you have, the more you'll earn.
23. Mock juror
Lawyers and legal representatives often use online mock trials to test out their case, work through the process, and gauge the reaction of an actual jury before they do it for real.
Think of it like a wedding rehearsal dinner, only the people in suits here are far less likely to end up drunk by the end of the night…
Anyways, these mock trials need mock jurors, which is where you come in. If you're interested in sitting in virtual court and earning a bit as you do, simply sign up at eJury.com.
24. Microtask worker
Sites like Amazon's Mechanical Turk and Clickworker take mindless clicking and incentivize it with, you guessed it, cold hard cash.
These sites work like any other crowd-sourcing site, only instead of raising funds they ask you to take up jobs from businesses in need of a whole lot of people to complete a task, and quick!
Sure, the tasks aren't all that glamorous. But if you're happy to enter some data, fill in a few forms, or carry out web searches, there's good money to be made for the work you do.
25. Judge musicians
Money, money, money…must be funny…or sad, or serious, or just plain bad.
ABBA puns aside, if you enjoy talking about music as you do listening to it, then there's a place out there that's willing to pay you for them.
SliceThePie is the name and paying you to review unsigned bands or live acts is their game.
The more reviews you leave, the higher your reputation will grow, and the more money you'll stand to make. You'll have more than $20 in your pocket in no time.
26. Take deductions
There are still two certainties in life:
Death, and taxes.
While we can't do much about the former, we can do something about the latter.
Whether you work part-time or full-time, chances are you're paying more than you need to in tax. There's also more you could be claiming on your tax return to bring your total down and save – and make! – you money.
If you're a writer, for example, then writing supplies, laptops, and even subscriptions to word-editing programs can be fully or partially claimed.
If you're a student or a business and you've taken out a personal loan recently, then there are deductions to be made here, too.
While you're at it, check Unclaimed.org and see if you're owed a refund for overpaid taxes from jobs you've worked in the past to get free money.
27. Photographer
Do you have an eye for the perfect shot?
Receive a bunch of compliments on the photos you take?
You could turn those niceties into nice new dollar bills in your back pocket.
Sites like iStockphoto and Shutterstock let you upload your own shots to their online marketplace, and earn money every time they're sold to a customer. If you're looking for more options, Foap and Fotolia are also worth a look.
If you want to make the most money you can, find the lucrative photo subjects that have high demand but low supply.
Whoever said you couldn't have a Saturday job by working in the arts?!
28. ChatGPT
The buzz around ChatGPT lately has everyone wondering, "How can I use this sophisticated software to create digital products to sell?"
How else could you use ChatGPT to accomplish your freelancing goals?
Many freelancers have also found this AI software helpful in achieving their goals of satisfying client requests without spending hours in front of a computer screen.
ChatGPT is one of the newer ways to make money. Given its popularity, it's done more to bring attention to the freelancing industry than other applications of its kind.
Here are a few ways you can make money with ChatGPT.
29. Tech expert
Are you the tech expert in the family? People always bugging you to help them 'Fix their computer' or 'Check their emails'?
With Experts Exchange, you can finally get paid for all that unpaid labor you've been providing over the years!
Covering anything from software to hardware, you simply help resolve users' technical issues and get paid in the process.
30. Virtual Assistant
If you have the skills to search the web and communicate well, then you've got the ability to pay the bills.
How so?
By becoming a virtual assistant.
Time-poor business owners or companies just don't have the time to complete those daily tasks that keep their heads above water. So that's where you come in!
Sites like Zirtual and Fancy Hands are looking for people like you to fill the role of virtual assistant for people like this, helping users complete tasks like making calls, scheduling appointments, and finding the best prices on a given product. In return, you get paid for each completed task.
31. Craft seller
Some of us couldn't draw a stick figure to save our lives (guilty as charged!), but if you can wield a pen, paintbrush, or knitting needle like a weapon then chances are you could turn your hobbies into a real part-time weekend job.
This is nothing new. Arts and crafts have always found a place at local markets. Only now do you have access to not just your local community, but the entire world!
This process couldn't be easier. Just sign up to sites like Etsy, RedBubble, or DeviantArt, create your own online storefront, and start listing your creations.
From here? Get the word out there via Twitter, Facebook, and other niche communities that might be interested in what you make, and start getting paid for the time you probably already put into a hobby that you love.
32. User tester
According to research, users judge a website in just 50 milliseconds!
This means there's a lot of pressure on business owners and web designers to get it right, first time.
And that's where you come in!
You're bound to have passed a judgemental eye over a website or two in your time online. Who hasn't? "Eeww, why did they pick that color?' or a 'Huh, this menu doesn't work at all'. Now sites like UserTesting want to pay you for it part-time on the weekends.
The process is simple. You just sign up, complete a test review, and when you receive a new website in your inbox you pass over it with that same critical eye and then eye up your PayPal account for your payment.
33. Freelance writer
Writing is one of the easiest ways to make money online from the comfort of your own home and do it part-time too! weekend jobs near me
You won't even need to change out of your PJ's for this one!
Heck, you don't even need to be a published author or experienced journalist. As long as you can write clearly and concisely, then there'll be a writing gig for you.
Weekend Jobs Near Me? Go Get It!
Choose one that you like and go after it! You'll start making extra income in no time.
Enjoyed these legitimate part-time weekend jobs? What's a weekend side job that you've done in the past to make extra money?
Up next:
Want a remote job? Get a FlexJobs membership just for $2.95!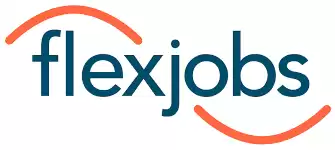 FlexJobs
Get access to vetted remote job listings for just $2.95 for 14 days
Enjoy partner discounts on products

Extensive job search resources & support
Click to Get $2.95 Deal