Could you benefit from easy jobs that pay well? And to top it off no experience is required?
Are you tired of feeling stuck in a low-paying job with no room for advancement? It can be frustrating to feel like you're in a dead-end career, especially if you don't have much work experience to speak of. Little experience makes it hard to get ahead, especially when you don't have the time or capabilities of earning experience while continuing to work your full-time job.
In this article, we'll take a look at some of the best high-paying jobs that you can get even if you're just starting out in your career. These jobs offer great pay and opportunities for advancement, and they're all within reach if you're willing to put in the work and learn on the job. A handful will require some sort of high school or college education, which can be helpful if you're particularly passionate about a field and want to advance further into it.
Are you ready to find out which high-paying jobs you can apply for with no experience? Let's get started!
Why Choose a Job Without Any Experience
Jobs that require experience generally have more stringent hiring requirements and may only consider candidates who have already gained relevant skills and knowledge through previous work or education. These types of jobs often offer higher pay and more opportunities for advancement, as the employer is looking for someone who can hit the ground running and make a positive impact on the company from day one.
On the other hand, jobs that don't require experience may be more open to hiring candidates who are just starting out in their careers and may not have as much relevant education or work experience. These types of jobs may offer more training and development opportunities to help new employees gain the skills and knowledge they need to succeed in the role. While these jobs may not offer the same level of pay or advancement opportunities as those that require experience, they can be a great way for entry-level workers to get their foot in the door and start building their careers.
11 Easy Jobs That Pay Well
Depending on which field(s) you're interested in, you can find several high paying jobs that don't require a degree or any experience.
1. Certified Nurse Midwife
A certified nurse midwife is a specific type of registered nurse who focuses specifically on women's health. Most certified nurse midwives address the gynecological needs of their patients, including family planning as well as prenatal and postpartum care. While there is no experience required for most certified nurse midwife positions, hireable candidates will obtain certification and a bachelor's degree.
According to the United States Bureau of Labor Statistics (BLS), the median annual wage for certified nurse midwives was $114,210 as of May 2021. The BLS also reports that the lowest 10% of certified nurse midwives earned less than $61,500 per year, while the highest 10% earned more than $166,170 per year.
2. ESL Teacher
Teaching English to non-native speakers can be a rewarding experience. The median pay for ESL teachers in 2021 was $59,720 per year and the typical education level was a bachelor's degree. Candidates will need to complete the Teaching English as a Foreign Language (TEFL) Certificate to be eligible to work as an ESL Teacher.
If you're working outside of Hong Kong, you may also earn an allowance for your work. Additional benefits include gratuities and bonuses after two years, in addition to other incentives. If you enjoy working with the English language and want to teach others, look into becoming an ESL teacher.
3. Flight Attendant
Being a flight attendant is an exciting and rewarding career that allows you to travel the world and work with people from all walks of life. And the best part is there's no experience required to get started. While some airlines may prefer to hire candidates with customer service or hospitality experience, many are willing to train new hires from scratch.
As a flight attendant, you'll be responsible for ensuring the safety and comfort of passengers on board commercial aircraft. This includes providing assistance during emergencies, serving meals and drinks, and helping passengers with any questions or concerns they may have. You'll also be responsible for conducting pre-flight safety demonstrations and ensuring that all passengers are seated and buckled in before takeoff.
Most flight attendants earn about $60,000 per year. In some cases, experienced flight attendants can earn an annual salary of $80,000 or more. Benefits in this line of work include free flights for you and your friends and family, which can offer a lot of savings and sightseeing.
4. Freelance Writer
Most freelance writers work as independent contractors, but a select few land jobs in the industry without any significant experience. While you'll need decent writing skills to be successful as a freelance writer, you can easily use online tools to support your craft. Most freelance writers enjoy a positive work-life balance as well since they can easily work from home.
The average freelance writer makes $78,060 per year and has less than five years of experience. Many get by with short-term on-the-job training. Though certifications will certainly set you apart, there's no specific degree required to become a freelance writer. Some writers earn an education in journalism while others choose creative writing. It all depends on what type of freelance writing you'd like to do and what topics you prefer to write about.
5. Insurance Claims Adjuster
Enter the insurance industry without any experience by becoming an insurance claims adjuster. You can easily gain on-the-job training to advance your career. In the year 2021, the median pay for an insurance claims adjuster was $64,710 per year. With experience, that salary can easily increase to nearly $100,000 depending on the company you work for and what position you hold.
Working as an insurance claims adjuster can be a challenging yet rewarding career. You don't need a college degree to qualify for this position, though some states do require you to hold an insurance claims adjuster license.
6. Merchandiser
Working as a merchandiser can be a fulfilling and exciting career for individuals who are interested in the world of retail and fashion. Some common tasks for merchandisers include developing and implementing visual merchandising strategies, creating floor plans and displays, and analyzing sales data to identify trends and make recommendations for future product selection. They may also be responsible for managing inventory levels and placing orders for new products, as well as collaborating with buying teams to select products for the season.
The median pay for merchandisers in 2021 averaged $32,060. The top 10% of merchandisers earned upwards of $47,000 per year. Merchandisers also have the opportunity to build strong relationships with vendors and stay on top of the latest trends in the industry. The job can also offer a good balance of independence and teamwork, as merchandisers often work independently to develop and execute their strategies, but also collaborate with other members of the team to ensure that the business is meeting its goals.
7. Real Estate Agent
A real estate agent is a licensed professional who helps clients buy and sell properties. They work with clients to understand their needs and preferences, and then use their knowledge of the local real estate market to help clients find properties that meet their criteria. Real estate agents also help clients navigate the process of buying or selling a property, including handling paperwork, negotiating deals, and managing the closing process.
One of the benefits of working as a real estate agent is the potential to earn a high income. Real estate agents are typically paid through commissions. Additionally, real estate agents often have a high level of flexibility and autonomy in their work, as they are often able to set their own schedules and work at their own pace.
The median pay for a real estate agent in 2021 was $48,770 per year. While you will need a real estate license to sell houses, no matter what state you live in, this training doesn't cost nearly as much as formal secondary education.
8. Sales Representative
On average, sales representatives make about $62,890 per year with moderate on-the-job training. Companies will typically invest in training for sales representatives to give them a better understanding of the products and services they're selling. In addition, there are many industries you can choose from when it comes to becoming a sales representative. However, people skills and a goal-oriented approach are key.
Sales representatives are responsible for promoting and selling products or services to customers. They work to understand the needs and preferences of potential customers and use this knowledge to pitch the products or services that best meet those needs. Sales reps may work with a variety of products or services, including consumer goods, technical products, or business-to-business products. Additionally, sales reps often have a high level of flexibility and autonomy in their work, as they are often able to set their own schedules and work at their own pace.
9. Travel Agent
A travel agent is a professional who helps individuals and groups plan and book travel arrangements, including flights, hotels, tours, and other vacation activities. They use their knowledge of destinations, travel products, and the travel industry to help clients plan the perfect trip based on their preferences and budget. Travel agents may also work with a variety of clients.
Working as a travel agent can be a rewarding and exciting career for individuals who love to travel and help others plan their dream vacations. In addition, travel agents also enjoy the benefits of being able to work independently and set their own schedules. They may also be eligible for discounts on travel products and services, which can be a great perk for those who love to travel. Additionally, the demand for travel agents is expected to grow over the next decade, making it a stable and in-demand career choice.
Some travel agents have reported a six-figure income, but the median salary in 2021 was $43,810. The highest 10% of travel agents earned $74,220, though that number is expected to increase as more and more families travel after the constraints of the pandemic.
10. Union Electrician
Union electricians earned an average of $60,040 per year in 2021. Though most electrician jobs don't require any experience or education, many electricians complete an apprenticeship before they go off on their own. A union electrician is a skilled tradesperson who installs and repairs electrical systems in homes, businesses, and other buildings. They use a variety of tools and equipment to complete their work. Union electricians typically work full-time and may be required to work evenings, weekends, and holidays depending on the needs of their employer.
Working as a union electrician can be a good job for individuals who enjoy hands-on work and have strong attention to detail. It is a stable and in-demand career, with the demand for electricians expected to grow over the next decade. Union electricians also enjoy good pay and benefits, including health insurance, retirement plans, and paid time off.
11. Virtual Assistant
A virtual assistant may work with a variety of clients, including small business owners, entrepreneurs, and executives, and may be responsible for tasks such as scheduling appointments, managing social media accounts, and conducting research. Virtual assistants are typically self-employed and work from home, which allows them to have a high level of flexibility and control over their schedules.
Working as a virtual assistant can be a good job for individuals who are organized, detail-oriented, and able to work independently. It is a growing field, with more and more businesses and individuals turning to virtual assistants to help them manage their workload and increase productivity. Most virtual assistants make about $39,680 per year, but you can increase that number by specializing in an area or seeking out higher-paying jobs with greater responsibilities.
FAQs
Which high-paying jobs require don't require any experience?
High-paying jobs that don't require experience include freelance writers, flight attendants, sales representatives, merchandisers, and travel agents.
Can I get a high-paying job without having any experience?
Yes, you can get a high-paying job without having any experience. Our list above includes many jobs that you can land without any experience necessary.
How can I find high-paying jobs that don't require experience?
You can find high-paying jobs that don't require experience by searching job boards, networking on social media platforms, and applying directly to companies who are hiring. You can also search "no experience required" to narrow down your results.
Increase Your Pay Without Increasing Your Debt
There are many high-paying jobs out there that don't require years of experience to break into. Whether you're just starting out in your career or looking to make a change, these jobs can be a great way to jumpstart your earning potential and start building a fulfilling career. With the right attitude and a willingness to learn and work hard, you can land a high-paying job and start enjoying the benefits of a rewarding career. Don't be afraid to take a chance and apply for a job that may be a bit out of your comfort zone. You never know where it might take you!
Want a remote job? Get a FlexJobs membership just for $2.95!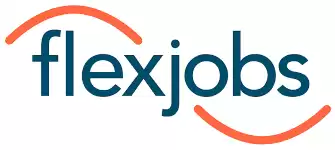 FlexJobs
Get access to vetted remote job listings for just $2.95 for 14 days
Enjoy partner discounts on products

Extensive job search resources & support
Click to Get $2.95 Deal