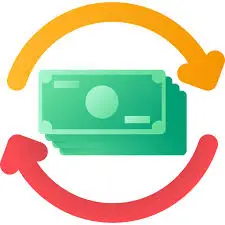 I love me some apps like Ibotta.
Because we all have to go shopping for essentials. Gas, groceries, and even entertainment.
Wouldn't it be nice to download an app once and connect your spending cards and get cash back — every time?
Apps like Ibotta, allow you to earn real cash back every time you shop online or in-store.
With Ibotta apps, you not only can find out about discounts but save on every trip you make to the grocery store, while filling up at the pump, and other numerous ways to save.
Cash is king and cash back will become your new favorite word since you're getting cash (or PayPal) money after making any purchases from now on.
In this article, we will present you with the best apps like Ibotta to get you back money in your pockets.
Legit Apps Like Ibotta to Save Money
These apps like Ibotta will give you savings to die for. Start saving at the pump, while shopping, and getting groceries with these free apps.
Cash Back Apps for Groceries
These grocery apps like Ibotta are the most similar to the popular receipt scanning app. You can download them all and earn multiple times with just one receipt – cha ching!
Cash Back Apps for Gas
These apps like Ibotta help you earn money back on gas purchases. We like to call them the best cash back apps for gas.
Passive Cash Back Apps (No Scanning Required)
The best type of cash back apps requires little work and some would argue are easier to save money than Ibotta.
Online Shopping Cash Back Apps
These online shopping apps are similar to Ibotta and help you if you ever shop online (who doesn't).
Paribus compensates us when you sign up for Paribus using the links we provided.
Why Do I Need More Than One Cash Back App for Groceries?
You will want the best apps that suit your lifestyle and spending in order for you to get the best offers available to you. For example, if you have a grocery receipt you can scan it with Fetch and earn rewards and still get cash back on that same purchase with the Dosh app.
There are a ton of money-saving and money-making apps available — so why not use them all to your benefit?
Focus on downloading the best apps like Ibotta that suit your preferences and you're that much closer to saving more money every month.
These Apps Like Ibotta Really Work!
We hope you enjoy this list of 17 best apps like Ibotta for grocery shopping. If you use these apps, you will be surprised how much money you can actually save at the end of the day.
So don't waste any more your time and go buy some delicious foods and receive your cash back after. Happy shopping!