Do you want to make money online fast without an investment? Sometimes you need to earn money to pay a bill or you're trying to save up for something you want. You don't want to fall behind on bills and are wondering how to make money today or what are some legit ways to earn some cold hard cash online? Sure, another 100 dollars earned today wouldn't hurt.
Whether you're a stay-at-home mom, a college student, or merely working part-time, you can leverage even the smallest window of opportunity to earn a side income on the internet.
If you need realistic money-making opportunities, check out the massive list below so you can make money fast.
How to Make Money Online Without Paying Anything
Ready to earn money online without having to invest or pay anything? Let's get started with the best ways to make quick money in 2022 and beyond:
1. Blogger
One of the best ways to earn money online is by blogging. You can now start a blog with very little start up costs or even for free. It's important to think about your blog as a business from day one. For example, what will you write about? What is your niche? Do you know about SEO? How much money do you want to earn by the end of the first year of blogging?
Once you find a profitable niche, you can begin creating stellar content that will bring in traffic for years to come. Remember, blog traffic equals money for bloggers. If you include affiliate links in your blog posts, you'll earn money each time someone clicks them and downloads an app or makes a purchase. There are so many ways to monetize a blog through advertisements, affiliate marketing, sponsored posts and a ton more. Although it's a long-term process it is one of the best ways to make money online without investment (just your time).
2. Freelancer
There are so many courses online for you to literally learn any skill that you want. Some of the highest payment freelancing jobs are those given to web developers, programmers, data entry gigs, graphic designers, internet marketers, translation, security specialists, video editors, and writers.
So if you wanted to roll up your sleeve and get to work — it'll just require some specialized skills for you to start earning a good amount of money online.
App
At a glance
download
Udemy
★★★★★


Join over 24 Million students from around the world already learning on Udemy! Get lifetime access with a few clicks because your goals are worth it.

VISIT UDEMY

CreativeLive
★★★★

★




Master your craft, your passion, or something new with creative classes taught by the world's best.

START FOR FREE

Linkedin Learning
★★★★

★


Grow your skills and advance your career with LinkedIn Learning.

Learn business, creative, and technology skills to achieve your personal and professional goals.

FIRST MONTH FREE

Skillshare
★★★★★


Explore your creativity with classes in illustration, photography, design, and more.

START FOR FREE
3. Virtual assistant
Now is a perfect time to become a virtual assistant or VA. If you have general admin skills, great communication skills, and are super organized, then you can easily make $1,000 fast as a VA. Some of the tasks you may perform as a VA include entering data into a database, replying to your clients' emails, bookkeeping, managing social media accounts for your clients, writing content, managing blogs, and other tasks, depending on your skills and the client's requirements.
Here are some of the best sites to find virtual assistant jobs:
Upwork
PeoplePerHour
Freelancer
Fiverr
Fancy Hands
Boldly
Time etc
BELAY
As a beginner virtual assistant, you can earn anywhere from $15 to $25 per hour. But if you are skilled in certain areas, you can make anywhere from $25 to $100 per hour. For example, if you specialize in Pinterest management, you can make $50+ per hour as a Pinterest VA.
4. Trade options
If you want to take to the stock market then you are able to make considerable amounts of money. Now if you have a few bucks to your name available for trading it may be though to even earn $100.
But now, you can earn money through free options trading with apps like Gatsby. Gatsby has introduced a platform where options are the only focus, so instead of buying and selling stocks, Gatsby only offers options trading.
Believe it or not, option trading can make you rich. Since an option represents 100 shares of the underlying stock, you can profit from controlling a lot more shares of the stock you are trading then if you were to purchase the stock with the same amount of cash.
If you wanted to give it a try, you can open an account within minutes and with as little as $10 with Gatsby. Then you can make trades for or against companies and ETFs, and with no commissions or contract fees.
5. Subscribe to cash back sites
Ever heard of free money apps or cash back sites? They combine spending money with getting money back into your pocket. By using cash back sites like MyPoints, you can get cash back when you shop online. It's smart to start earning a little back for the shopping you would have done anyway.
So while you won't earn money, you can save your money and they even offer a $10 Amazon gift card for signing up. Some examples of popular cash back apps include:
Signing up for cash back apps and sites is an easy way to get a percentage of your qualifying purchase back when you sign up and buy through such apps and sites.
6.

Participate in market research (up to $100+ per month)
Taking online surveys with legitimate survey sites like Survey Junkie to make quick cash is a no-brainer. You definitely won't get rich or make hundreds of dollars per day with surveys alone, but you won't waste much time, and you can make some money the easy way.
Survey Junkie is a free survey app for your phone that pays you to take online surveys, participate in focus groups, and try new products.
And, I really mean free all around – free to join and they don't charge anything to be a member (they will actually pay you in cash via PayPal).
Join for free through this link and get your free registration bonus.
Additional ways to earn up to $100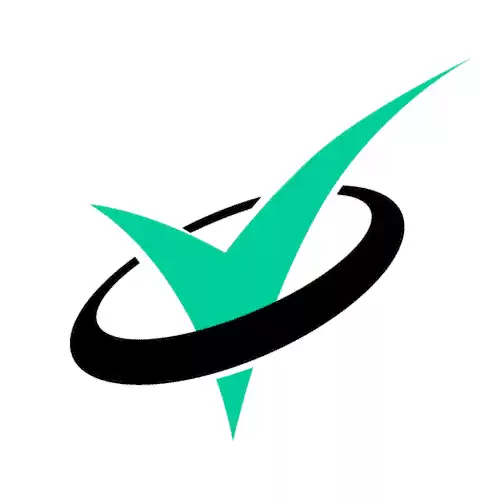 7. Watch the news and get paid
One of the easiest ways to earn money online without spending money is through earning money by watching news on your phone. Swagbucks lets you get paid for watching short videos in whatever category you choose, like news, entertainment, fashion or food (my favorite).
You can watch from the comfort of your laptop, mobile device, or tablet. It's such an easy way to make some easy wins without spending a dime. They also offer a bunch of other ways to earn money such as taking polls, searching the web, playing games, and even have a cash back portal, you get the point.
They are willing to pay for your opinion, and that makes this opportunity one of the best ways to make money online without paying anything yourself.
Here's the good and bad about Swagbucks:
| Pros | Cons |
| --- | --- |
| An incredibly wide range of activities to partake in | Sometimes there's no sign-up bonus |
| Most of the tasks are incredibly simple to complete | May take up to a few days to receive your reward |
| 100% free – never join a rewards site that asks for your payment information | |
| Registration bonus if you go through this link. | |
| Great referral program – earn 10% of friends' earnings | |
Tip: You can also earn free cash (via Paypal) for everyday activities like shopping, watching videos and searching the web. If you're interested you can get started with a $10 sign up bonus.
Earn around $50 to $1,000 per year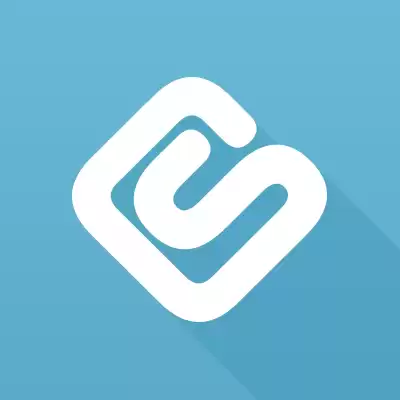 Swagbucks
Swagbucks offers a variety of ways to earn money online. You can take surveys, play games, surf the web, watch videos and more to earn points towards gift cards or cash.
Start Earning
Swagbucks Review
Finding hidden money is one of the best ways to make money online pretty quickly. There are several price drop apps and sites that help you lower your bills automatically and find hidden ways to save money on your everyday online purchases.
Here are the best online services (apps and sites) that help you lower your bills automatically and find hidden money:
Rocket Money – Are you overpaying on your bills? Then Rocket Money can help you save money by cancelling your unwanted subscriptions and lowering your bills. You can use it to cancel your unwanted subscriptions and get better rates on your bill. Their fee is 40% of your savings.

Previously Truebill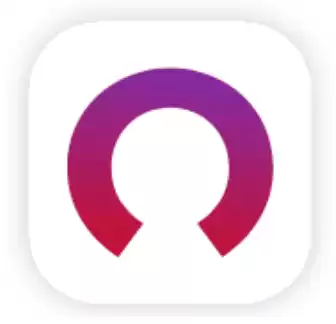 Trim – Trim is another money-saving app that negotiates your cable, internet, phone and medical bills and cancels your old subscriptions and more. Also, Trim can negotiate with your bak and credit card provider to lower your credit card interest rates (APRs), waive interest charges, and get refunds on unfair bank fees. For more details on how to stop getting ripped off, check out our complete Trim review.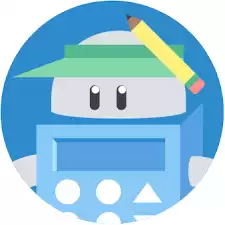 Trim
Use Trim's AI to identify and manage your recurring subscriptions, find savings with your daily expenses and even renegotiate your bills to save you money with month.
Read Review
Capital One Shopping – Capital One Shopping will help you get your money back by monitoring your online purchases. Capital One Shopping acts as a price drop app that will let you know if the price of something you bought online drops and will help you get refunded for the difference. Also, Capital One Shopping tracks your shipments from select online retailers like Amazon and can help you get you compensated for late deliveries.

Capital One Shopping compensates us when you sign up for Capital One Shopping using the links we provided.
9. Make money playing games on your phone
Playing games on your smartphone is a fun way to make money in your spare time. You will not make a stable income with game apps to win real money, but if you enjoy playing games on your smartphone, this can be a nice way to earn real cash.
You can earn real money by playing games online via several game apps and sites.
Lucktastic – Lucktastic is a free app that allows you to win real cash and prizes and earn tokens by playing scratch-off games. You can earn tokens as you play and redeem your tokens for gift cards from over 30 major brands and retailers or use tokens to enter contests to win a prize.
Solitaire Cube – If you are interested in only playing the classic Solitaire game online, then playing solo card games using Solitaire Cube is a fun way to earn real money. It is free to download the app and create an account. But you will have to make a minimum deposit of $10 into your account to play for real money.
InboxDollars – You can earn extra cash online by playing games on InboxDollars. When you sign up for InboxDollars, you get a $5 welcome bonus. Some Arcade games available on InboxDollars are Mahjong, Solitaire, Sudoku, and Word Chess.
$5 sign up bonus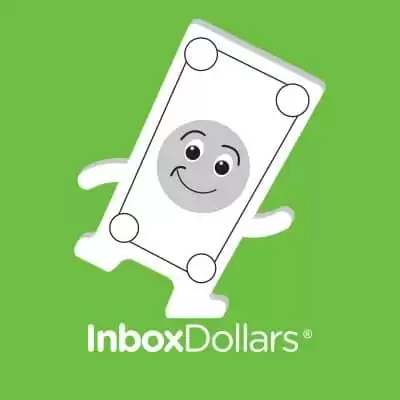 10. Get up to $1,000 in free stocks
There are several companies that offer free stocks online through their services and apps. You can then choose to hold for the long-term or sell for a quick profit. Some companies may even pay dividends. If you are looking for ways to make money online fast without paying a thing, you can try to see how you can get free stocks from the best investment apps:

Robinhood
Robinhood has commission-free investing for stocks, options, ETFs, crypto, and tools to help shape your financial future. Sign up and get your first stock worth between $5 and $200, free.
Open Account
Robinhood Review
11. Sell your data for money
You can share your browsing history on the web with some companies to earn some extra cash. You can sell your data (browsing activity) for cash to the following sites:
Nielsen Mobile Panel – Nielsen Mobile Panel will pay you to collect your data while you use mobile internet. It will collect your surfing activity while you are using the internet as usual to understand the trends and behaviors of people in online search. You can earn credits that can be redeemed for gift cards to a great selection of retailers.
Get $50 for installing app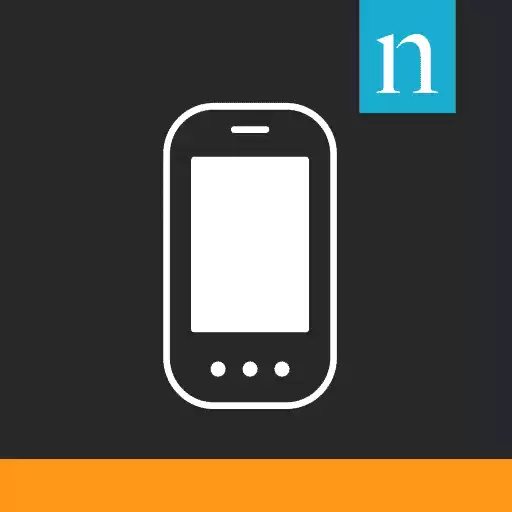 Nielsen Mobile Panel
This company will pay you $50 a year to keep their app on your favorite internet browsing device and they also give away $10,000 each month. You don't have to do anything other than initially registering your computer or phone.
Start Earning
Nielsen Review
MobileXpression (iOS) – MobileXpression is another site that will pay you to collect your data as you surf the web. By collecting your surfing data, MobileXpression tries to understand the trends in online search, shopping, entertainment, and other website activities. Join MobileXpression today and earn a gift card after you've been an active member for only 1 week. It is only available for iOS devices currently.
12. Get paid to take pictures
Do you enjoy taking photos with your digital camera or smartphone? Then you can make money from your photos. You can sell them online to make money easily. Quality photos are in high demand, so if you can take high-quality photos, then you can make money by selling your images via stock photo sites.
Typically, you will earn a certain percentage commission on each sale. Some of the reputable stock photo sites to sell your pictures are:
iStock – iStock is a reputable stock photography website where you can upload your photos for approval. You can then sell those photos that are accepted by the site. You can earn approximately 25-45 cents per stock photo, depending on the quality of the photo, whether the photo has been uploaded to any other stock photo site, and other factors.
Adobe Stock – If your photos are accepted on Adobe Stock, you can earn 33% of the amount someone pays to purchase your content. Once you have earned $25, you can request a payout via PayPal or Skrill.
Shutterstock – Shutterstock is a popular stock photo site where you will earn royalties for each photo that gets purchased or downloaded. There are several different earnings levels for your photos, ranging from 15% up to 40%. The more photos customers buy from your portfolio, the faster you move up the higher levels.
13. Check for class action lawsuits you may be eligible for
Millions of dollars go unclaimed every year. You may get free cash payments by submitting class action settlement claims through open class action lawsuits. It takes only a few minutes to submit your claim online.
In most cases, you do not need proof of purchase to file a claim. But if you can submit receipts, credit or debit card statements to your claims, that is going to help you. Depending on your claim, you can get hundreds or even thousands of dollars by submitting claims
14. Get paid to test apps
If you spend a lot of time on apps, then you can make money online by testing apps for usability errors and giving your feedback. Some of the top websites that will pay you to test apps include:
UserTesting – UserTesting will pay you $10 each time you test an app. You will receive your payment after 7 days of completing the test via PayPal.
Testbirds – When you are invited byTestbirds to test an app, you will give your honest opinion about it. The pay rate may vary per completed test, depending on the complexity of the test. If you can find serious technical bugs, you will earn more per test.
TryMyUI – TryMyUI will pay you $10 for each test you take. A typical test lasts around 20 minutes. You can take as many tests as you can do. Payments are made viaPayPal.
Getting paid to test apps will satisfy any techie who wants to learn how to make money online without investment.
15. Use survey sites
I sat down and studied all of the best survey sites to find out for myself which ones are legit (and high paying), and which ones are not. Remember, these sites make you money without an investment required.
SurveyJunkie – Make up to $50 per survey in your spare time from home to take online surveys, participating in focus groups and trying new products.
Swagbucks – Watch videos, take surveys, shop and more to earn real money.
InboxDollar – Has so far paid its members over $40 Million. Watch videos, take surveys, shop and more.
COMPANY
DETAILS

Swagbucks★★★★★

Swagbucks is an online rewards platform that offers up to 20% cash back when users complete surveys, shop online, purchase gift cards, watch videos, sign up for free offers, and more. Points can be redeemed for gift cards and PayPal cash, with a minimum payout of $3.

CLAIM $10 BONUS




Survey Junkie★★★★★

Survey Junkie offers a simple way to take paid online surveys. Most surveys take 1-20 minutes and are worth 10-90 points. Once you reach a minimum of 1,000 points, you can redeem your earnings for PayPal cash or electronic gift cards.

VISIT SURVEY JUNKIE

InboxDollars★★★★★

InboxDollars is a site where consumers can take surveys, redeem cash-back offers, and watch ads to make extra money on the side. You can use InboxDollars on your laptop or as an app, so it's a good way to make money while you're standing in line or walking the dog.

CLAIM $5 BONUS
Taking online surveys may not sound fun, but it is a legitimate way to make money online without investment.
16. Get paid to read books
There has been a high demand for book reviewers, as many publishers and authors, especially up-and-coming authors are willing to pay you for writing an honest review of a book.
These sites will pay you to read books online and don't require any investment on your part.
OnlineBookClub.org – Online Book Clubs will pay you to review books. You can earn anywhere from $5 to $60 per review, depending on the book being reviewed. You will also receive a copy of the book for you to keep. If you enjoy reading books, and have a knack for writing, then you could make $100-$200 a month by reviewing books.
The U.S. Review of Books – The U.S. Review of Books is a book review publication that hires freelance writers to review books of all kinds. If you want to get paid to review books for them, then you will have to contact the editor via email or through regular mail with a resume, sample work, and at least two professional references.
Book lovers will love this way to make money online without investment.
17. Get paid to chat online
Do you enjoy chatting with strangers and helping people? Then you could get paid to chat online as a chat agent. As a chat agent, your work typically involves helping customers and answering inquiries online in the form of chat.
Below are some of the best companies where you can get paid to chat online with customers:
Getting paid to chat online is a sneaky way to make money online without investment.
18. Sell your ideas to companies
If you have great ideas in mind you think companies and people can benefit from, then there are companies that will pay you for your ideas. Here are some companies that buy ideas:
3M – 3M is always looking to expand its product line, so if you can come up with ideas that this company may be interested in, then you can submit information about your idea to the company.
Henkel – Henkel is always interested in new ideas for innovation in their product line which includes laundry and home care products. They are particularly interested in ideas from students and customers.
Sharper Image – You can also get paid to submit your ideas to Sharper Image.
Selling your ideas to companies is a sure fire way to make money online without investment.
19. Get paid to post ads online
You can make money posting ads online in two ways: you can post ads online for other companies or people on your own blog or website or social media pages on social media sites such as Twitter, Facebook, Instagram, Pinterest and YouTube or post ads online for your own business on your own blog or website or your social media pages.
For example, you can make money advertising for companies on your YouTube Channel, Facebook, Instagram, Twitter, Pinterest, and more social media sites. For example, you can post affiliate ads on your site for other companies or you can sell ad spaces on your site to companies and individuals who want to advertise their products, services, etc. online. Depending on the company, companies can pay you to post links to their products or services or links to posts about those products/services.
On Pinterest, you can make money posting ads for companies on their Pinterest pages through sponsored pins. Getting paid to post ads online is another great way to make money online without investment.
20. Make money with Facebook
Facebook is a great place you can use to sell your products locally by joining Local Buy and Sell Groups. Or you can sell on Facebook Marketplace. You can share your affiliate, or referral links on Facebook Marketplace to make money.
For example, you can earn some extra cash by sharing your favorite apps and websites on Facebook. You can create ads for other people's pages to earn money or you can create ads for your page to promote your own business. You can also make money as a social media manager where you will manage Facebook accounts of your clients.
Ready to Make Money Online Without Investment?
As you can see there are a lot of different ways to earn money online without an investment. Some of these ideas will pay more than others but require a specialized skill or trait. But that doesn't mean that it isn't possible.
If your goal is to work for yourself or just make some side income, then it's possible. Just be careful and do your due diligence before you commit your time to a site you've never heard of. Read reviews, and stay safe!
Good luck with your goal of making money online.
Up next:
Get up to $250 today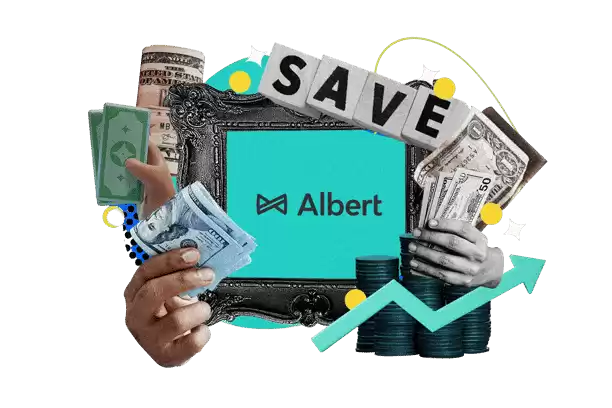 Albert
Get spotted up to $250 without fees
Join 10+ million people using the finance super app
Banking with instant discounts on gas, food delivery, groceries and more
Start investing, saving, and budgeting for free
JOIN ALBERT NOW