As per the Bureau of Labour Statistics, a work-from-home worker can earn an average of $15.64 per hour and a maximum of up to $22.24 per hour if experienced. Whereas a newcomer can make up to $10.37 per hour.
With the increasing cost of living, a number of people are willing to work from home but are unable to find legitimate jobs.
That's where we can help.
Data entry jobs that offer earn-from-home opportunities are excellent for those who are willing to work and keep themselves updated with the technology.
A few advantages of online data entry jobs are:
Flexible working hours.
No age, gender, qualification or eligibility bar.
You can apply for the job as per your own convenience.
You can work in your comfort zone with no rules & regulations to follow.
But, even today, there are many people who not able to trust online data entry jobs because of various spam news that they hear every day. Just remember that if you are being hired by any company for a data entry job, then they shouldn't charge any fees from you. To make the task of choosing a reliable data entry job, we have listed here the top 10 legit companies that you may consider. These are the most trusted companies websites that provide you with an opportunity to make good money just by sitting at home and earning through data entry jobs.
Best Entry Level Data Entry Jobs Online

When you are looking for work from home data entry jobs, it can be tough to know where to start. You don't want to waste your time on remote data entry jobs that promise lucrative pay but don't live up to it. You'll only want to spend time working with reputable companies that have been verified as legitimate. Here are the best entry-level data entry jobs online:
Flexible and Freelance Online Data Input Jobs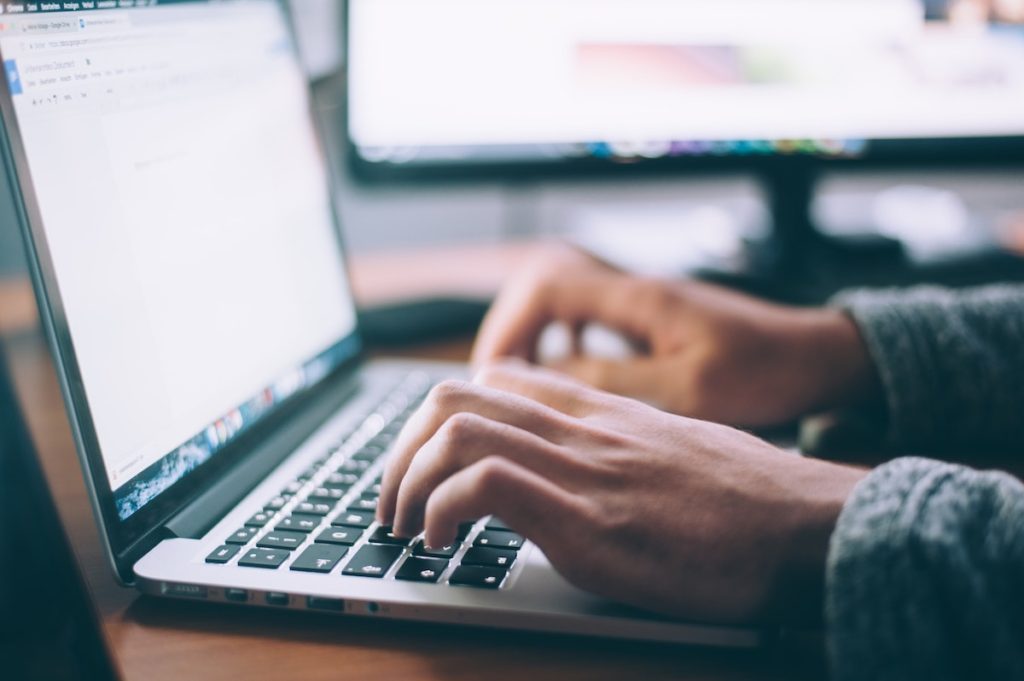 Excited about getting started working from home with a legitimate data entry job? There are so many opportunities for you, just go through the list below of data input jobs and select that works best for you. That way you can work from home either part time or full time with a data entry job.
Flexjobs is a website in which you will have to pay to get registered on the platform. The monthly subscription fee is $14.95 which may change as per the change in your term plan. This website offers some kind of work flexibility, such as a flexible schedule, remote options, a part-time schedule or freelance work. The best part of getting associated with this site is that you need not worry about the data entry job is spam.
microWorkers is a site that invites people to do various micro tasks including data entry. It shortlists the jobs that are urgently required to be completed. If you are planning to visit this site, then you need to be proficient at your work as it pays a good salary to work-from-home employees involved in data entry jobs. You will be assigned different tasks, such as rating, image transcription, sentiment analysis, data mining, search relevance, survey, data annotation, content moderation, translation, image tagging, etc.
Scribie offers transcription services and data entry to its customers. Working for Scribie is easy if you have excellent communication skills and a strong command of the American, Indian, Australian, and British accents. You are allowed to choose your own job profile and work according to your own time. The minimum salary that you may get is $5 per hour that can also be increased to $25 per hour for an audio recording as per the quality of your work.
Freelancer is a website that provides you an opportunity to earn a handsome amount of money with zero investment. If you plan to do a data entry job with this website, you can select your specialization, choose an employer, and bid on the projects you want to do.
Gotranscript provides an opportunity for skilled people to transcription from home to earn a good amount of money. It gives you work as per your choice and provides time flexibility. You can earn on an average $150 per month. The top skilled work-from-home employees have also been able to earn a maximum of $1215 per month.
Clickworker includes many tasks like data categorization, mystery photography, app testing, web research, survey, data entry, etc. After getting registered with the site, you will be assigned with work as per your skills and qualification.
You will be given more responsibilities if the quality of work delivered by you is excellent. There are no fixed working hours; thus, you can work as per your choice. You will either get paid monthly or weekly.
Rev.com is a website that uses a traditional method and hires skilled locals for getting its work done. It requires you to be updated with technological advancements so that you can provide quality and valuable services to the customers. You may earn a maximum up to $1 per minute as per the job profile selected by you. It is one of the top 100 companies offering work-from-home jobs as stated by REALSIMPLE magazine.
Companies that Hire Remote Data Entry Clerks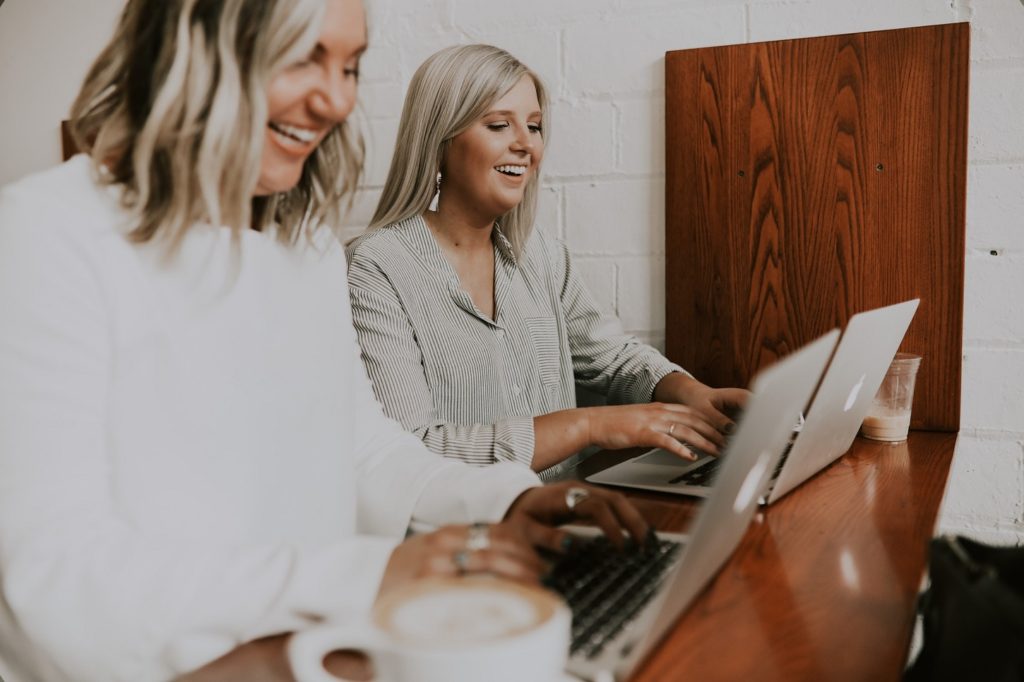 If you interested in working for a big company instead of being a freelancer then this list will help. There are actually quite a few legitimate companies that need remote data entry workers. They may be hiring right now, so it's wise to check often.
8. Birch Creek Communications
Birch Creek Communications is a US-based corporation that hires job seekers and pays as per the accuracy of the work done. It provides outstanding research, competitive intelligence, transcription services, make copies and data entry. The more accurate work you submit, the more you will get a payment. You may work as per your wish but maximum job options are available from Monday to Friday during the corporate working hours.
DionData Solutions is a US-based company which dedicatedly works round-the-clock to satisfy all the requirements specified by its clients. It doesn't only hire US citizens but people from many other countries to do data entry job from home. To get hired in this company for data entry job, you just need to have an average writing speed of 50 WPM and good computer knowledge. If you visit the website of this company, it is clearly written that it does not hire anyone through social networking sites.
Lionbridge is a successful company providing work from home opportunities to many people from the last 20 years. It is associated with global market leaders like Nokia, Pearson, Motorola, Samsung, Rolls Royce, etc. You need not worry about your work obligations as it provides you with tasks that match your skills and talents as stated by you.
Well, now that you know about the top companies that hire work-from-home employees for online data entry jobs, you should also learn about the basic skills and traits that are required for these jobs in order to earn a lucrative amount.
Top Skills and Personal Traits Required for Data Entry Jobs
In order to be successful as a data entry clerk or other data entry jobs, you'll want to make sure you brush up on the following skills:
Communication Skills
You need to be very clear when communicating with your employer about the payment, length of work, quality of work, the deadline of completion of the work, penalty changes, etc. This will help you get a clear understanding of the work and requirements of your client.
Literary Skills
As data entry jobs include many micro-task like copywriting, proofreading, editing, form filling, formatting, etc., one should have good literary skills. Thus, to improve the quality of your work and earn more, you need to enhance your vocabulary, grammar, and comprehension skills.
Ability to Endure in Difficult Situations
Many times, you may come across difficult circumstances while doing the data entry job. However, you should have the ability to survive those situations rather than succumbing to them. So, in order to get hired for a data entry job, you need to be patient and know how to handle every situation with ease.
Computer Knowledge
The most basic as well as an important requirement when you apply for the job be it offline/online work from home is to have good knowledge of basics of computers like MS office, Word, Excel, PowerPoint, etc. You should also be well-versed with the latest happenings in the computer world.
Organization
Working from home needs you to organize your schedule and perform the daily chores along with online applied tasks to earn maximum money. A good organization will help you in completing your household work on time and then get started with the data entry job.
Typing Speed
The average typing speed required for a data entry job is 25 WPM which many people generally have when they apply for data entry jobs from home. But, if you want to earn more, then you will have to increase the typing speed up to 60 WPM.
So, these were all a few basic skills and personal traits that a person needs to have when applying for the data entry job. So, if you feel that you are a good fit for this job, then you can apply for these companies listed above. If you get hired, you can do different types of data entry jobs from which you may select any to earn as per your skills.
What Are the Different Types of Data Entry Jobs?
There are a lot of different types of online jobs that relate to data entry. You may be wondering about the different types of data entry jobs? You can see some of the most popular data entry jobs below:
Doing a survey of the websites or market research companies
Micro jobs like entering captcha, captioning, etc.
Basic typing jobs, data entering, data cleaning, etc.
Medical transcription
Writing content for websites like articles, advertisements, etc.
Copywriting
Proofreading
Editing
Inventory, payroll, etc. data entry job for hospitals and municipal records.
Medical Coding
Email writing
Filling a form
Converting file from image to text form or audio to text form
The Best Part of Working Data Entry Jobs From Home: Flexibility
By being able to work from home, you can get paid for being a data entry clerk or other different types of data entry jobs. By now, you must have got to know about the top 10 websites that offer high-paying data entry jobs for work-from-home employees.
You have also got to know about different skills you need to improve to earn more by sitting at home. So, are you ready to earn extra money and improve your lifestyle? If yes, then get registered with any one of the websites mentioned above and start earning.
Get up to $250 today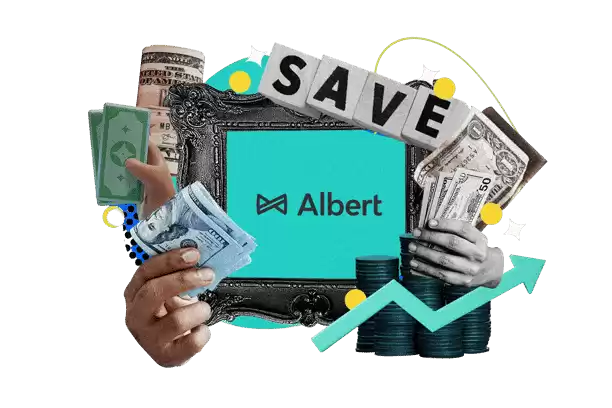 Albert
Get spotted up to $250 without fees
Join 10+ million people using the finance super app
Banking with instant discounts on gas, food delivery, groceries and more
Start investing, saving, and budgeting for free
JOIN ALBERT NOW