As a person who enjoys more money in my pockets, I love the Ibotta app.
I'm a fan of any app that allows me to simply scan receipts and get cash back — every time.
Apps like Ibotta, allow you to earn real cash back every time you shop online or in-store. If you aren't familiar with the app, here's a quick recap:
What is Ibotta?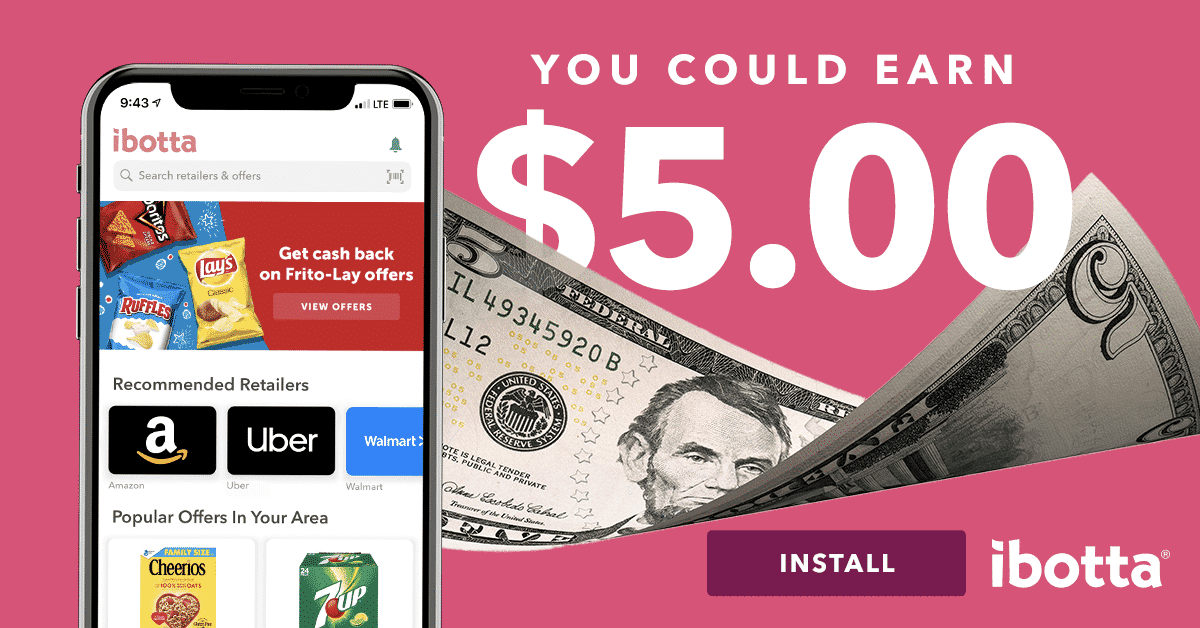 ---
Want Free Money?
Aspiration: Want to get spotted a $150 for free? Simply sign up for Aspiration, and the free banking app will give you cash for free, you just relax while it gives you $150 just for opening a new debit card. There's no catch. This bank account is legit and only takes two minutes to sign up for an account.
---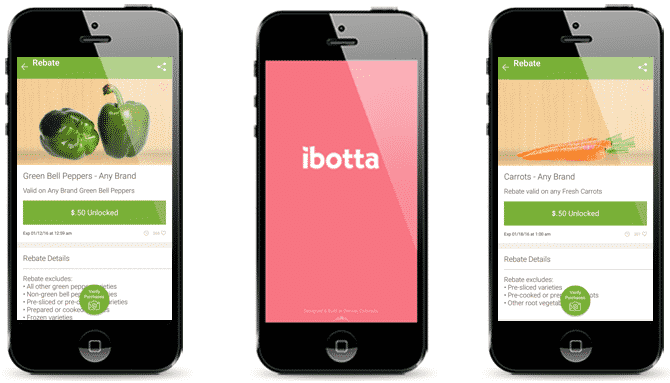 With Ibotta, you can earn real cash back every time you shop online or in-store. Simply check Ibotta before you shop in-store or online, travel, dine out, or make a purchase in your favorite apps, and you can get rewarded with cash back. Ibotta works with leading brands and retailers, including Best Buy, Lowe's, Safeway, eBay, and so many more, to help you save money without the hassle of traditional coupons, or promo codes.
Cash is king and cash back will become your new favorite word once you hear these Ibotta cheats.
So how can you make even more cash with this app?
Let's find out.
Ibotta Cheats to Earn More Cash
Before we begin, if you don't already have the app you can check out the latest Ibotta referral codes to get a quick sign-up bonus (usually $10).
1. Scan Your Receipts Across Multiple Apps
You can scan the same receipts with other receipt scanning apps like Slide, Fetch Rewards and Shopkick. Each one of those receipts is your ticket to getting more money. The more apps you have — the more money you can rack up. Here are some popular apps that you can use the same receipt to earn more.
Earn an Instant 4% Cash Back on Top of Ibotta Rewards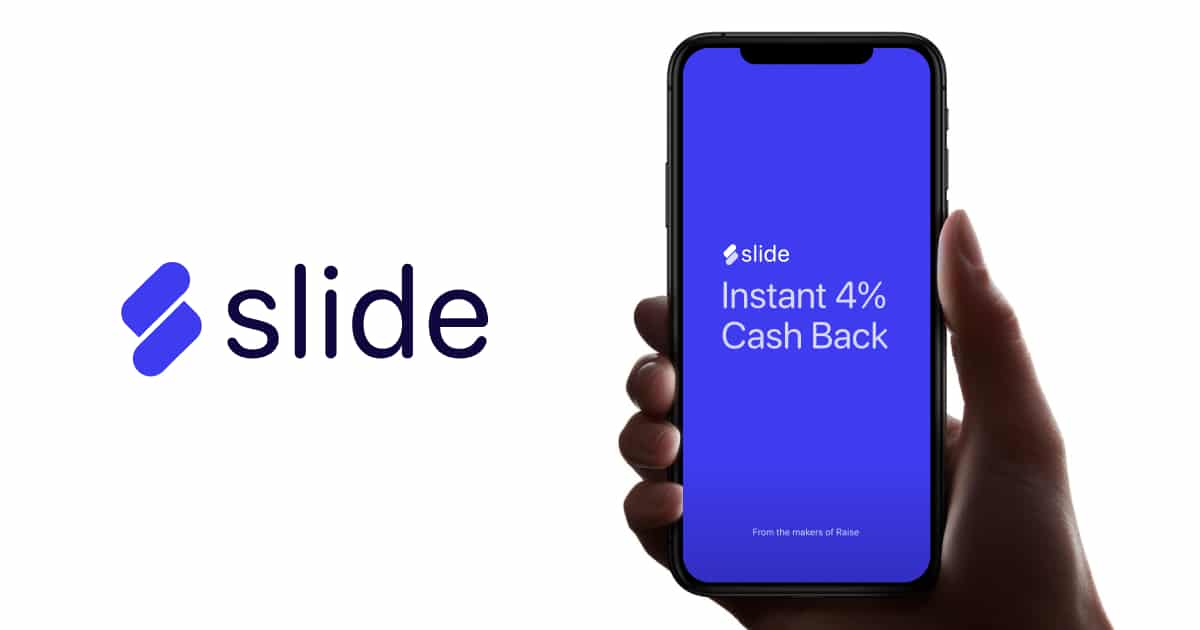 Did you know that you can earn 4% cash back instantly, on top of Ibotta rewards? Meet Slide, it is a contactless way to pay in-store and online. It has no fees, no restrictions and offers unlimited 4% cash back, instantly. Use Slide to pay at the grocery register, then claim your 4% cash back and then use that receipt to earn cash back with Ibotta. You can start earning up to 20% cash back on all of your purchases from now on by doing so.
Scan Your Receipts with Shopkick App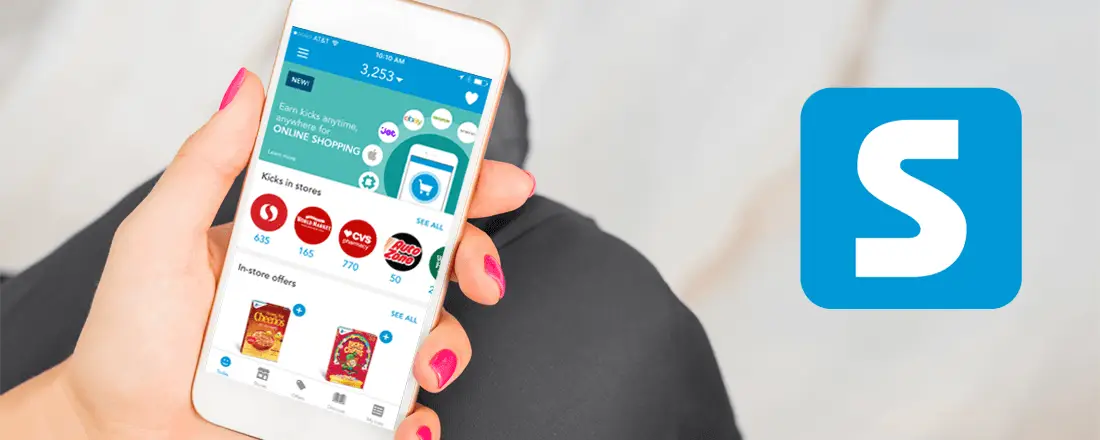 Shopkick is my favorite app that rewards you with free gift cards, but unlike Ibotta, just for walking into nearby stores. Join the millions of Shopkickers who have earned over $63.8 million in free gift cards. You can get points for just walking in the door of some stores (including Walmart, Target, TJMaxx and more) and for completing various offers or buying popular products.
You can also earn rewards for referring friends or family! It's a great way to earn money on the side. Download Shopkick and get a free 250 'kicks' just for being a new member.
You can learn more about making money with this app in our Shopkick review.
Double Down with Fetch Rewards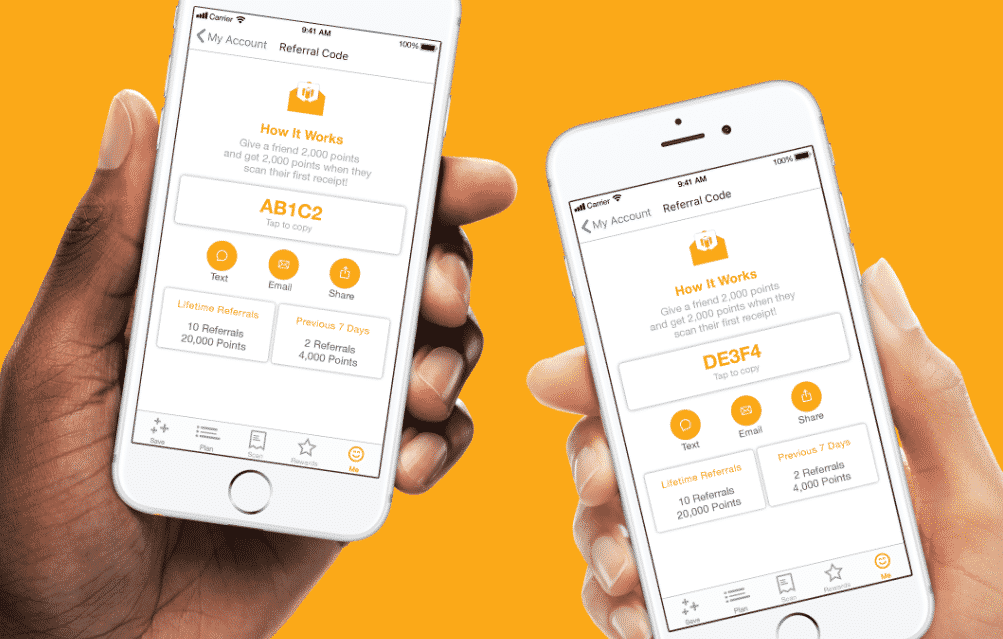 Great news from the very start – Fetch Rewards gives you a bonus of $2 as a registration bonus. Just like Ibotta they also work directly with popular brands to bring you savings on thousands of products every day, no matter where you get your groceries. Just scan your receipts and let this app do all the work.
2. Check for Bonuses for Extra Earning Potential
Ibotta has an earn more tab which you can probably guess can help you earn more money. Here you can "earn more" for redeeming multiple offers. You can usually score a $5-$20 bonus depending on the on-going promotion. So if you are planning on going to the grocery store soon — don't miss out on those opportunities.
3. Scan Older Receipts
This is an unethical way to game the system. But I caught a comment from a user on an Ibotta subreddit who claimed they captured two different receipts in order to get by the date requirement… here's what he said:
I only have done this once so I don't know how well it would work long term, but the app allows you to capture multiple reciepts if you say you have a long reciept. I wanted to redeem a reciept that was just a little too old so I captured the first reciept with the correct date and then I took the second reciept folded the date over and captured the second half of the picture. It worked well, but I would only try it with reciepts from the same store.
While this is definitely against the Ibotta TOS — it may work if you missed the cut off day by a day or two.
4. Download Other Cash Back Apps
If you are only getting rewards for grocery receipts you're doing it all wrong.
News flash: You now can get money for gas, online shopping, and more.
Wait, did you already know that? I'll be honest… I did too but I rarely take the download all these new apps that seem to come out every month.
This is a mistake. Cash back apps now make it so much easier to earn money passively for all of your purchases. You can see a full list of noteworthy apps that you need to download here.
Dosh app is probably the best one out of the bunch. It does the same thing that Ibotta app does, but no receipt scanning is required.
The best type of cash back apps requires little work and some would argue are easier to save money than Ibotta.
Dosh Passive Cash Back App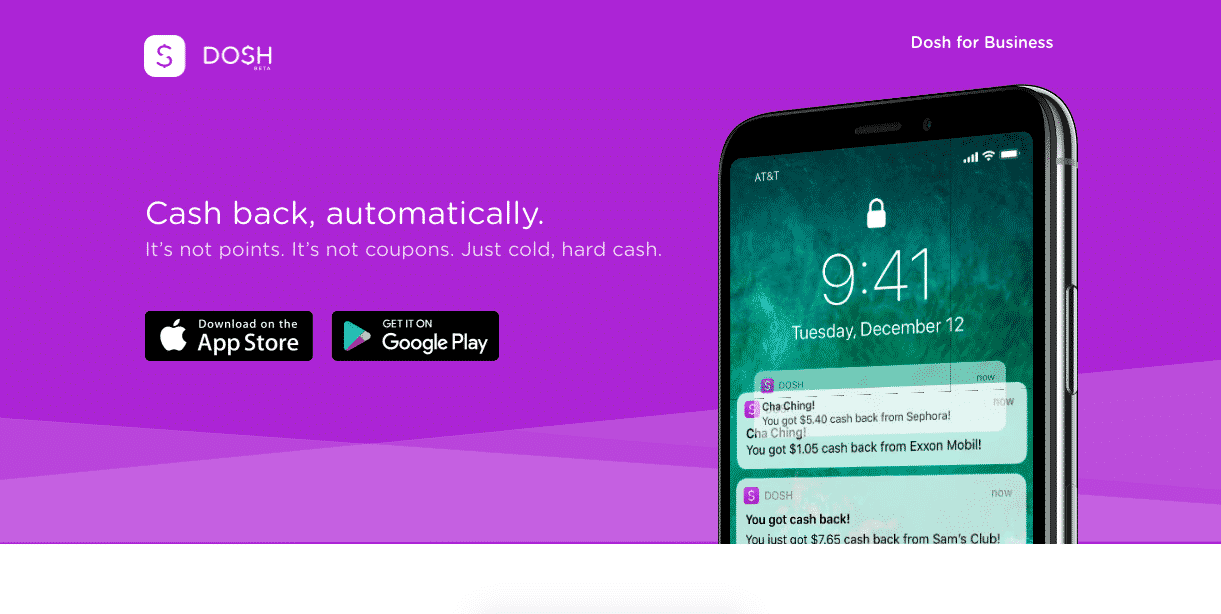 Shop with Dosh and get cash back for shopping on items you already buy. Get money for shopping, eating, and booking hotels. Simply download the Dosh app, securely connect your credit and debit cards, and live life as usual. Every time you use those cards, Dosh searches for available offers. If it finds one, Dosh automatically redeems the offer and converts it into cold, hard cash, then deposits it directly into your Dosh Wallet. You don't have to do a thing.
Pro-Tip: You can get a $1 sign up bonus through here after linking a credit or debit card.
The Bottom Line
I hope you enjoy this quick cheat sheet that you can use to score more cash with the Ibotta app and other services. By using Ibotta and other money saving apps you can not only find out about discounts but save on every trip you make to the grocery store, while filling up at the pump, and other numerous ways to save.
If you use these services, you will be surprised how much money you can actually save at the end of the day. So don't throw out your receipt next time so you can enjoy your cash back later. Happy shopping!
Go
Description

Want Free Money?
Aspiration

Simply sign up for Aspiration, and the free banking app will give you cash for free, you just relax while it gives you $100 just for opening a new debit card. There's no catch. This bank account is legit and only takes two minutes to sign up for an account.

Learn more


The Best Apps to Save You Real Money
We are on our phone a lot, right? Wouldn't it make sense to save money with the best money saving apps?
App
At a glance
download
Aspiration
★★★★★


Get a $100 bonus at Aspiration when you open and fund an account with $10 or more. Then use your Aspiration debit card to make at least $1,000 worth of cumulative transactions within 60 days of account opening.

CLAIM $100 BONUS

Robinhood
★★★★★


Open a new account in the next 24 hours and you could get up to $200 in reward stocks.

CLAIM REWARDS

Truebill
★★★★★


This free app delivers on its promise to save you money effortlessly. You can use it to lower your bills, cancel unwanted subscriptions and bill negotiations.

SLASH YOUR BILLS