Why wouldn't a person want to earn some extra money if he or she can easily?
Well, I think everybody wants to have a little money in their bank account, and I am pretty sure you are here to learn how you can earn yourself working part-time.
For most people, working from home and making cash is an absolute dream come true, only if they could figure out the best ways to do so. While it may sound a little daunting, it is not that difficult to do.
The crazy thing is, you always come across the ways of earning money but tend to overlook them.
Well, not anymore, and if you want some creative ideas to get $1,000 dollars, then here are a few of the best ways for you to make money part-time. To learn about them, continue reading.
Online Side Gigs to Earn Money
To most people, an online side hustle is the easiest way to get started- free WiFi can be found a lot and startup costs are minimal.
1. Online Surveys
If you are like many people who have their opinions about pretty much anything, then you can earn some extra money by sharing your thoughts taking online surveys.
This particular way of making money has become increasingly popular, especially among students. Researchers companies from around the world are always hiring new members to test products and answer questions.
With each survey, you can make between $1 and $5 worth of rewards. Of course, this will not be equal to your full-time salary, but some extra cash doesn't hurt anyone.
2. Freelancing
The internet has changed the way we used to work and all for good reasons. If you have any marketable skills such as writing content, designing a logo, filming, programming, video editing, or even art, then you have a great chance to earn good money.
Freelancers often earn money that can even surpass their full-time salary. Yes, you heard it right! Becoming a freelancer mainly depends on your interest and talent.
There are several great freelance websites that will allow you to bid for jobs and get hired by companies looking for short-term employees.
Through this method, you can earn up to $1000 in a month.
3. Affiliate Marketing
Affiliate marketing is defined as a way of earning money in which an online business pays you a commission for sales or traffic generated from your referrals.
So, if your presence on social media is quite impressive, or maybe you even have your blog or website, you can look into affiliate marketing to partner with companies and brands to promote their services, products, and offers online.
Through this method, you can make good money even when you are sleeping.
4. Podcasting
Google has reported that up to 10 million people will search for "podcast" via the search engine giant in 2021.
So, we can safely assume that the popularity of podcasting will only increase in the coming years.
You can make money online by hosting an online podcast. People are earning an estimated $100,000 per episode through online podcasting.
If you have a blog, then you can find new advertisers and sponsors all the time to increase your monthly income.
Flexible and Freelance Online Data Input Jobs
Freelance jobs are easy ways to earn some cash. But, are they too good to be true?
With job sites like Upwork and Freelancer constantly topping the list of most visited websites globally, it is no wonder that there's a growing demand for freelancers. Here are only data entry jobs for you to consider:
5. Flexjobs
Flexjobs is a website in which you will have to pay to get registered in it. The monthly subscription fee is $23.95 per month or you can get a 14-day membership pass for only $2.95.
This website offers some kind of work flexibility, such as a flexible schedule, remote options, a part-time schedule or freelance work. The best part of getting associated with this site is that you need not worry about the data entry job is a scam.
The good thing about this option is that you are engaging in work that interests you most. If managed adequately, you would also be able to fit in time during working hours when your workload is low or when you are not expected to attend meetings or complete urgent tasks.
Want a remote job? Get a FlexJobs membership just for $2.95!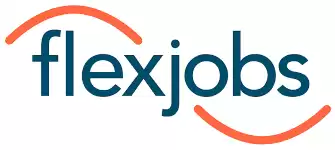 FlexJobs
Get access to vetted remote job listings for just $2.95 for 14 days
Enjoy partner discounts on products

Extensive job search resources & support
Click to Get $2.95 Deal
6. microWorkers
microWorkers is a site that invites people to do various micro tasks including data entry. It shortlists the jobs that are urgently required to be completed. If you are planning to visit this site, then you need to be proficient at your work as it pays a good salary to work-from-home employees involved in data entry jobs. you will be assigned with different tasks, such as rating, image transcription, sentiment analysis, data mining, search relevance, survey, data annotation, content moderation, translation, image tagging, etc.
7. Scribie
This website transcription services and data entry to its customers. Working for Scribie is easy if you have excellent communication skills and a strong command of the American, Indian, Australian, and British accents. You are allowed to choose your own job profile and work according to your time. The minimum salary that you may get is $5 per hour that can also be increased to $25 per hour for an audio recording as per the quality of your work.
8. Freelancer
Freelancer is a website that provides you an opportunity to earn a handsome amount of money with zero investment. If you plan to do a data entry job with this website, you can select your specialization, choose an employer and bid on the project you want to do.
Best Work from Home Jobs
Getting a work-from-home job is getting harder and harder! If you are stuck on what jobs can actually be done from home, consider the following.
9. Tutor
Applying for a job as a tutor is a great way to earn a living — not to mention accrue meaningful experience if you're an aspiring educator. And who doesn't like imparting knowledge to curious minds? If you're looking to become a tutor, you've got some options: engage in face-to-face tutoring or get involved with virtual tutoring using a platform like Skype.
The BLS indicates tutors (or "self-enrichment education teachers") earn an average of $21.62 per hour. Responsibilities include helping individuals or small groups improve their grades, prepare for exams or improve their understanding of critical subjects. Those who wish to pursue a work from home job as a tutor must have at least graduated from high school. Depending on the employer, you may need a bachelor's degree or certification from an organization like the American Tutoring Association.
10. Customer Chat Agent
The world of commerce will probably always require patient, attentive and caring individuals to staff their service lines and solve problems or answer questions for customers. Phone-based customer chat services are alive and well, but the convenience of digital platforms means this type of work is increasingly moving online — and into browsers and messaging apps.
According to Indeed, the average earnings for live chat agents stand at $12.85 per hour. Glassdoor reports that some agents — those serving Disney resorts, for example — earn can earn $15 per hour or more. Work in this field generally requires a high school diploma.
11. Social Media Manager
Companies of every size and type require a presence on social media channels to reach the eyes and ears of customers. To build one, they need fun and enthusiastic social media managers who know how to play the game. Huge corporations like Samsung and Electronic Arts pay their social media managers $70,000 or more.
If you want to make it as an in-home social media manager, you can often set your own rates — but without formal employment, you can expect your annual earnings to fall toward the lower end of the spectrum, at around $30,000 or so, based on your slate of clients.
Maybe you'd prefer to work with a small handful of small business owners or just one or two local companies. If so this can be an enjoyable side hustle where you can earn a few hundred extra bucks per month. Best of all, there are no set-in-stone requirements and you can learn the tricks of the trade as you go by ingesting blog posts, whitepapers and even online courses on the subject.
App
At a glance
download
Udemy
★★★★★


Join over 24 Million students from around the world already learning on Udemy! Get lifetime access with a few clicks because your goals are worth it.

VISIT UDEMY

CreativeLive
★★★★

★




Master your craft, your passion, or something new with creative classes taught by the world's best.

START FOR FREE

Linkedin Learning
★★★★

★


Grow your skills and advance your career with LinkedIn Learning.

Learn business, creative, and technology skills to achieve your personal and professional goals.

FIRST MONTH FREE

Skillshare
★★★★★


Explore your creativity with classes in illustration, photography, design, and more.

START FOR FREE
Finding a Flexible Part Time Job that Fits You
There are dozens of flexible part time jobs that you can find online but we just listed the ones that will maximize your profit potential given the time put in. Finding that that matches your skills, schedule and earning potential is key.
One thing to keep in mind (for any flexibly part time job) is making sure you steer clear of scams. In general, you'll never want to pay any amount of money for a job and always be sure to check the company on the Better Business Bureau website.
Want a remote job? Get a FlexJobs membership just for $2.95!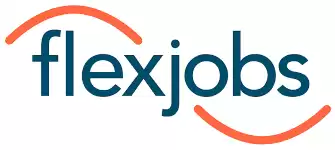 FlexJobs
Get access to vetted remote job listings for just $2.95 for 14 days
Enjoy partner discounts on products

Extensive job search resources & support
Click to Get $2.95 Deal