What's better than Swagbucks? You probably already know that there are some rewards sites that actually pay like Swagbucks — but better. Sure, there's something appealing about sites like Swagbucks because we're on our phone most of the day, so why not earn a little cash through Swagbucks alternatives?
It can be tough to know which ones are legitimate though. I've researched dozens of platforms to choose the most legitimate Swagbucks alternatives to help you avoid the scams.
It's very possible to make money through these websites like Swagbucks as the industry has really evolved. If you tried it a few years ago and it was definitely was difficult to earn a few bucks.
However, in 2022, there really are some sites like Swagbucks but better that you can really use to make money online (hello, phone farming).
After reviewing most of the apps like Swagbucks that pay cash, I can confidently say that these are the most legitimate alternatives.
What is Swagbucks?
To quickly recap, Swagbucks is a legit company that I have reviewed in the past that has paid members over $340 million dollars to date. Swagbucks lets you earn money in so many ways like taking surveys, shopping online, or playing games, referral program, but many people love racking up SB (Swagbucks) watching videos in their spare time. You can cash out your SB as gift cards to hundreds of merchants or get your cash by PayPal. Many people claim this to be one of the best rewards sites out there.
Earn around $50 to $1,000 per year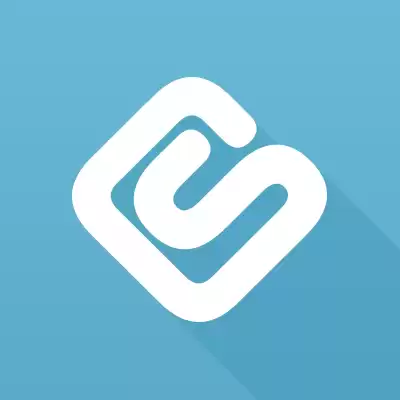 Swagbucks
Swagbucks offers a variety of ways to earn money online. You can take surveys, play games, surf the web, watch videos and more to earn points towards gift cards or cash.
Start Earning
Swagbucks Review
9 Other Reward Sites Like Swagbucks
If you are wondering what's better than Swagbucks then you should know about 9 other reward sites that are similar to Swagbucks.  These survey sites are a great way to earn free cash taking paid surveys from home or from your phone. As you've guessed, the top sites like Swagbucks are Survey Junkie, InboxDollars, Survey Voices, Vindale Research, MyPoints and more.
Here is the full list of the best alternatives to Swagbucks so you can start making money.
1. Best Overall: Survey Junkie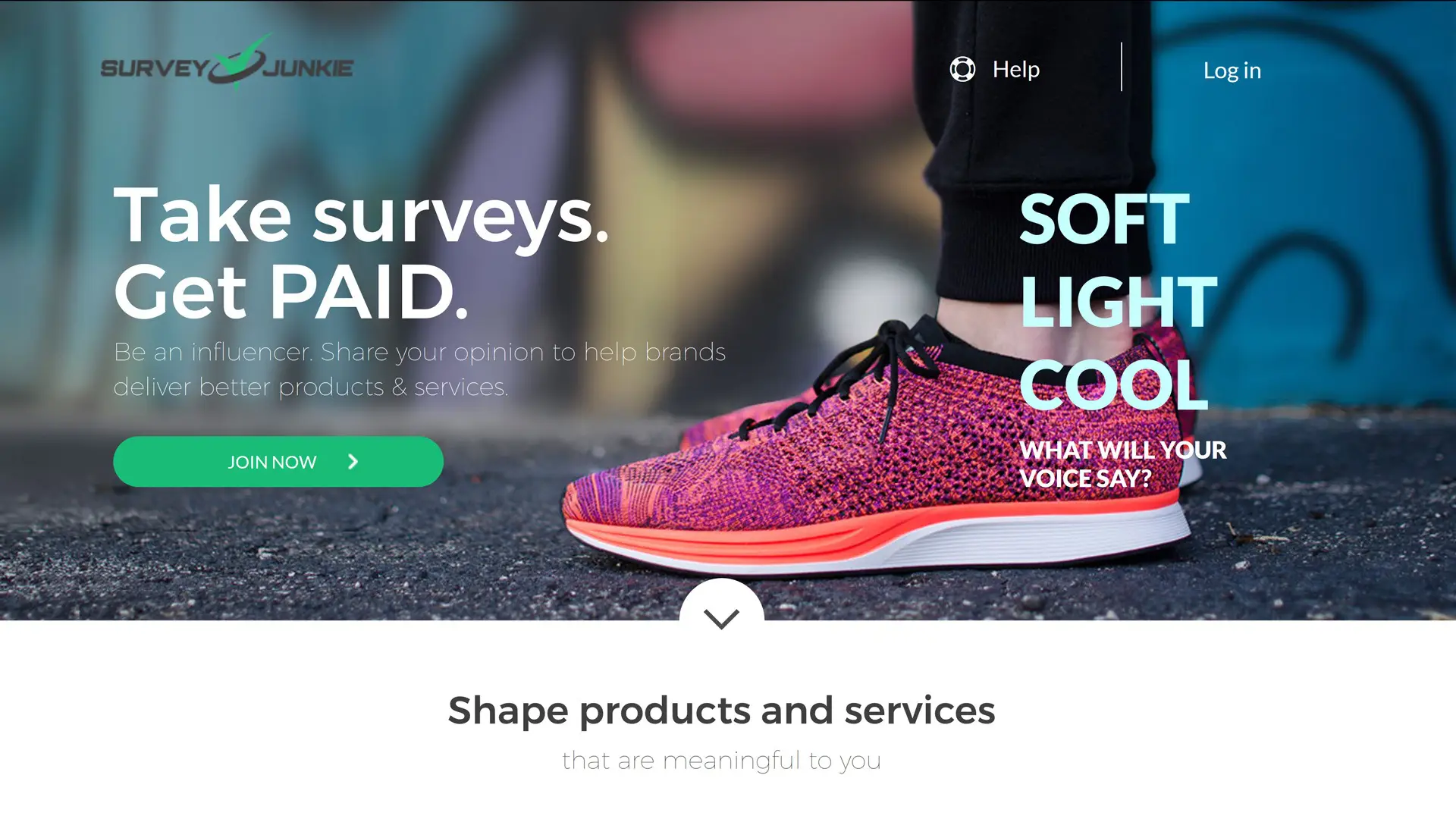 Survey Junkie's interface is super smooth and intuitive (unlike the majority of survey company websites that look like they were built in 1997), and members are paid in cash via Paypal.
Oh, and Survey Junkie also has an 8.9/10 rating on TrustPilot — the highest of any online survey company.
This is one is the more reputable survey companies out there and I use it often.
Additional ways to earn up to $100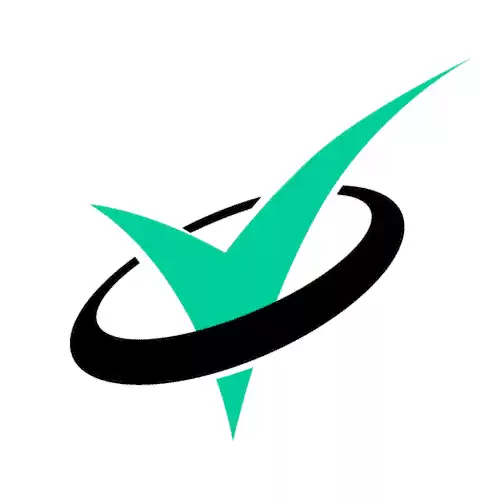 Here's the good and bad about Survey Junkie:
| Pros | Cons |
| --- | --- |
| There's absolutely no cost to join. Tip: Never register for a survey site that asks you for cash | Sometimes you'll be a few questions in only to find out that you aren't eligible for a survey, but you still get points |
| Points can be exchanged for both cash to PayPal and for gift cards | Minimum balance of $10 USD needed for Payout |
| Your information will go toward helping companies improve their products and services | Only users from the United States, Canada, and Australia can participate with future plans to expand |
| Answers that you provide are kept completely anonymous | |
| The potential for high earnings (depends on your demographics) | |
| Registration bonus if you go through this link. | |
| If you're not eligible for a survey, you're still given points | |

2. Best for Cash Payout: InboxDollars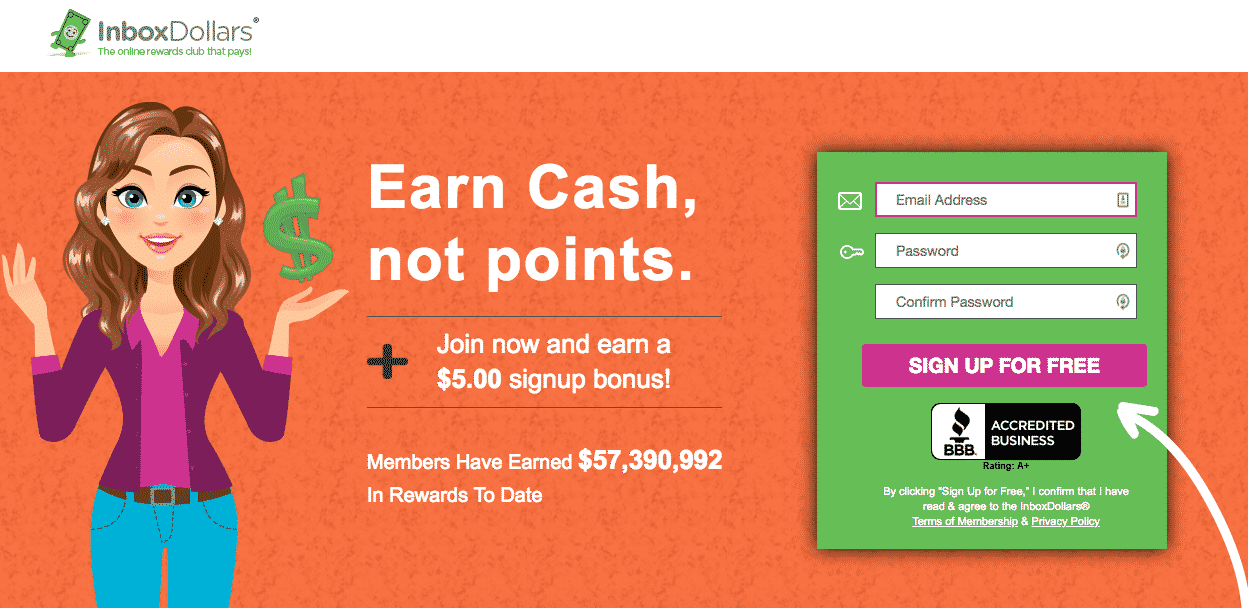 InboxDollars pays members to read emails, take surveys online, play games, and search the web. Here you will get paid in cash, not like a point system like Swagbucks.
Overall, Inbox Dollars is super easy to navigate. I've tried other sites like Swagbucks and just end up overwhelmed.
It also does a nice job of breaking down the offers into categories. And you'll always see the amount of money you've earned at the top of your window, which is exhilarating.
Right now they are offering a $5 cash bonus just for joining.
$5 sign up bonus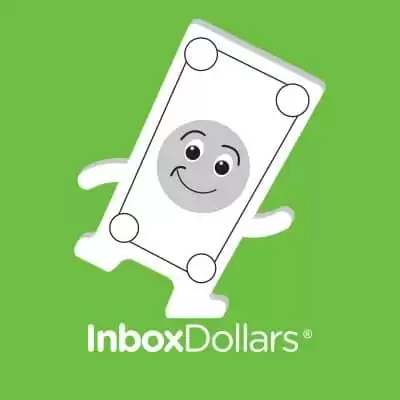 InboxDollars
InboxDollars offers a variety of ways to earn money online. You can take surveys, play games, surf the web, watch videos and more to earn points towards gift cards.
Start Earning

3. Best Survey Aggregator: Survey Voices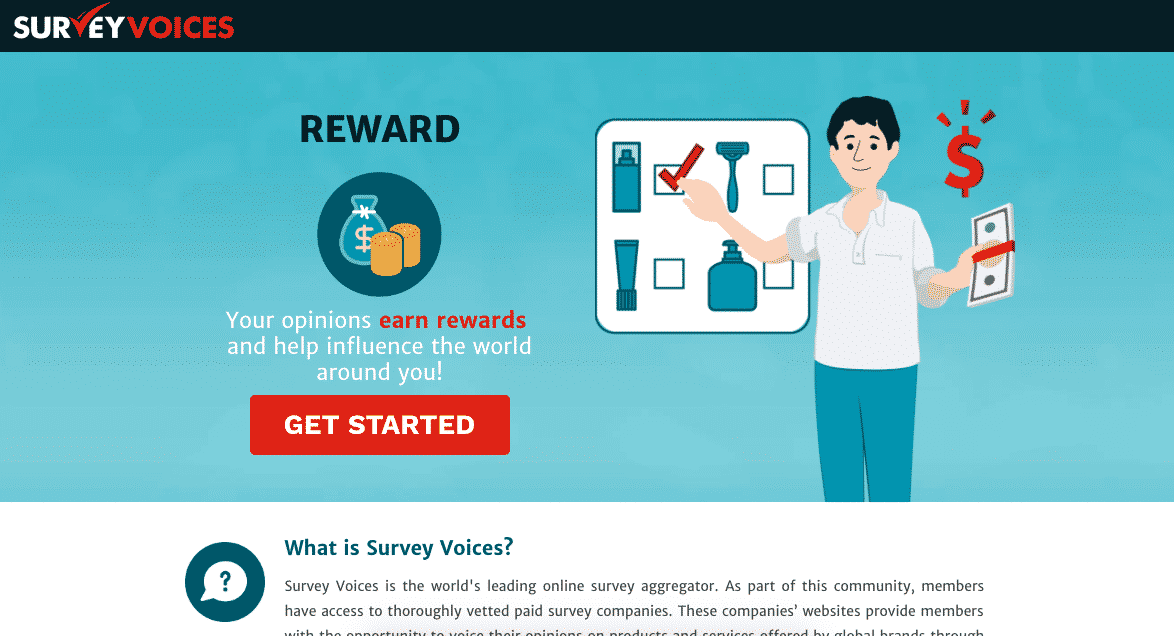 Number three on the list is also the easiest Swagbucks alternative to sign up for. Once you're in you can take surveys and get paid at Survey Voices. It's possible to make $50 per week completing surveys on Survey Voices.
All you need to do is instantly qualify, then view exclusive offers in exchange for your opinions and get access to paid surveys, clinical trial opportunities, and part-time work offers.
Who doesn't want to make $50 fast per week without much effort? Survey Voices is looking for people to tell major brands what you think about their products and services.
And they pay well.

4. Best Survey Panel: Vindale Research
Get paid to take online paid surveys with Vindale Research. Here, you'll take surveys for money about products created by some of the world's most famous companies – including Disney, Volkswagon, Amazon, Nike, Samsung, and more.
For each survey you complete, you'll earn free PayPal money. They pay you straight cash. You don't have to convert your points into cash, you can see your earnings on the dashboard.
Payout is through Paypal or check. To get started, simply create your free account. It only takes a couple of minutes, and you'll receive a nifty $1 signup bonus when you do.
5. Best Reputable Survey Company: MyPoints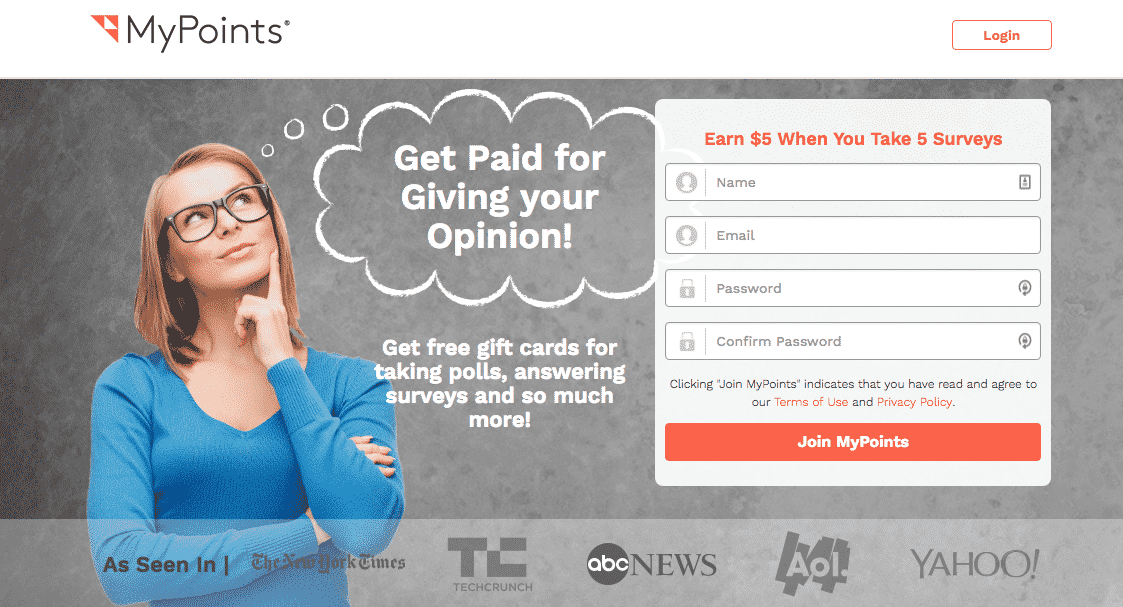 MyPoints made it on the list of best sites like Swagbucks for 2022 as it rewards its members for online activities such as reading emails, playing games, online surveys, printing out coupons among other things.
They pay their members using their own currency known as "Points". These points can be redeemed for online gift cards for Target or free Amazon gift cards, cash via Paypal, or travel miles. The minimum payout amount for most rewards is only $10 for gift cards but PayPal payments start at $25.

6. Best To Pay via PayPal: Panda Research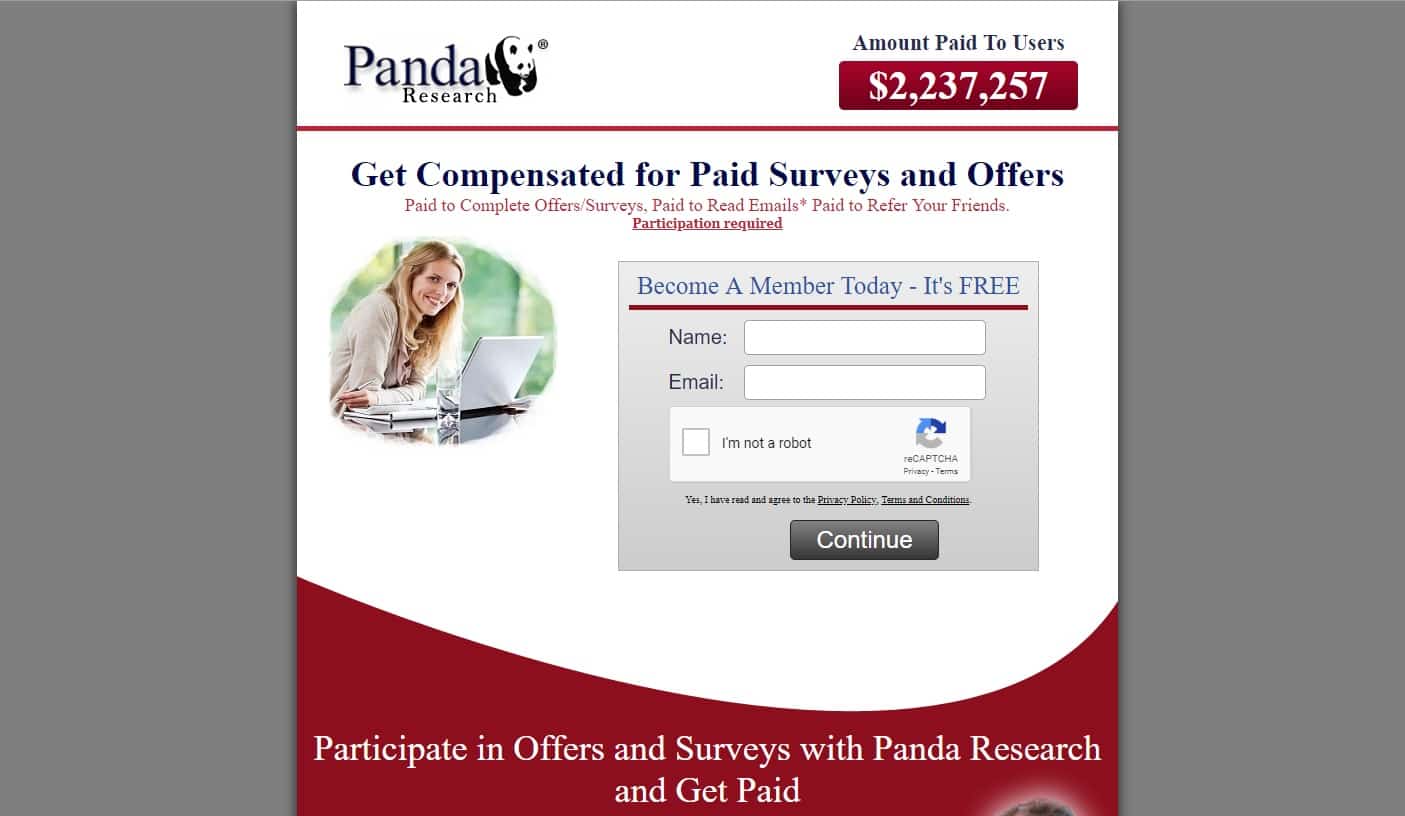 At Panda Station, you'll earn money and rewards for the things you do online daily. It's a pretty legit website and many say one of the best Swagbucks alternatives. With Panda Station, you'll actually find multiple ways to earn like getting paid to take surveys, read emails, redeem coupons, and refer friends.
After completing these tasks, you'll be awarded points that you can redeem through Paypal. Panda Research claims that they pay the "highest amount online" to their members, with unique ways you can earn that are hard to find elsewhere. It's free to sign up and it only takes a minute. As a matter of fact, why don't you do it right now? Join Panda Research here.

7. Best Largest Research Firm: MindsPay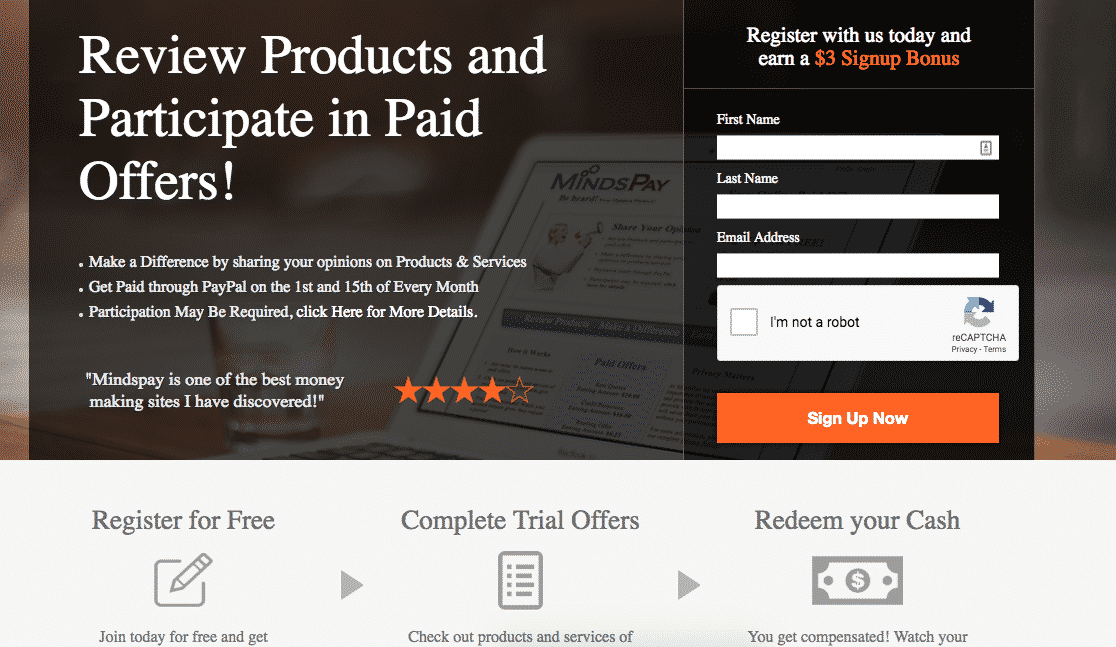 Join MindsPay and you can earn up to $50 cash for sharing your opinion about new products and services you buy. MindsPay also offers an outstanding referral program and other ways to earn. Earn extra cash by evaluating products and services.
Get up to $50 for each completed survey, product, and service reviews. Plus earn up to $.50 for every email you read. MindsPay compensates its members to test out products, services and give feedback on those tested.  It's free to sign up and only requires a small amount of information.
8. Top Paid Surveys: LifePoints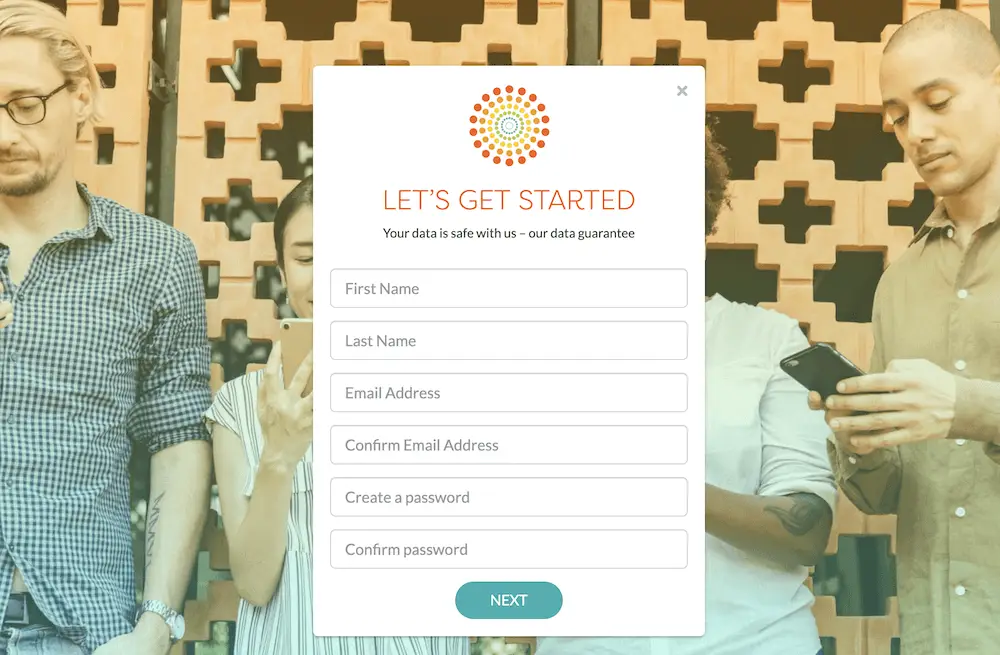 LifePoints is #8 and is one of the best Swagbucks alternatives for 2022. This paid survey site is legit and is a fun way of earning some cash and exciting prizes. As the name indicates, you just have to participate in the surveys, and you will get paid.
Interestingly, you can get registered for free and there is no membership fee. Join LifePoints, complete the online surveys anywhere and anytime, and you will be rewarded with points. You can redeem the points for money, gift cards, e-certificates, and some other gift products.
Join now and get paid to take surveys with this Swagbucks alternative.
9. Bonus: Live Trivia for Cash with SwagIQ
With Swagbucks Live, you can make real money just by playing trivia.
What is the most popular drink in the world that does not contain alcohol? What is the official national anthem of the United States of America? What is the Capital of Australia?
If you answered coffee, the star-spangled banner, and Canberra, then you may want to look into the Swagbucks Live, which pays you huge cash prizes for your smarts.
Today's prize is worth over $1,000. I'll be playing, will you? Click here to download the free trivia app and start winning cash daily!
How We Rated the Sites like Swagbucks
There are a ton of companies out that offer paid survey market research opportunities, but these are the best.
I took into consideration the user's experience, how many opportunities are available on each site, and how much you're able to earn.
Rest assured, these are the most legitimate Swagbucks alternatives.
Tips for Maximizing Your Income with Rewards Sites Like Swagbucks
Just be aware of the following tips when signing up for Swagbucks alternatives.
Sign Up To Them All. It's a good idea to sign up to as many as possible. This means that you will always have surveys to answer instead of waiting for one or two to come along every month. There is no harm in signing up to loads and you can always unsubscribe if you don't like the service that one of them is providing.
Set up an Alias Email. You don't have to do this but we would recommend setting up a separate email for all of your survey site accounts. That way you can log in each day and easily see the surveys on offer (without it clogging up your personal inbox). You should also check your emails regularly as some surveys are only open for a day (sometimes less).
Be Honest. Try and be honest when filling in these online paid surveys as sometimes you can be penalized for contradicting yourself or giving inadequate responses. Also, don't try to second-guess the system by saying that you are a wealthy businessman or woman to get more surveys. It won't work!
Watch out for Spammy Sites. A number of sites (we won't call anyone out) advertise dodgy survey sites to students so make sure you avoid them. The ones to watch out for are generally the ones that sound too good to be true! It's also worth noting that you aren't guaranteed to receive products from the product testing site as users are chosen at random so if anyone promises this you should be very wary.
Cash In Your Money When Available. Unless you are looking to build up a big amount and aiming for one of the top rewards for which you have time for, then it's best to cash in early with these Swagbucks alternatives. Also, be aware that some sites will have restrictions on when you can spend the points and how long they are valid for.
Don't Ever Pay to Join. All of the paid survey sites listed above are free to apply for and use. You shouldn't get sucked into paying for a subscription to any online survey websites, whatever they promise you. The Swagbucks alternatives listed on this page have been tried and tested and are genuine.
Why Should You Use More Sites Like Swagbucks?
Joining more than one survey site is a great way to maximize your profit for a number of reasons. The primary reason is that you can be more selective on which surveys you take, generally opting for the higher-paying surveys.
I joined a few different survey sites to increase my survey intake and profit potential. My current favorites are:
Here is a quick recap of our best alternatives to Swagbucks listed in our review:
Do Sites Like Swagbucks Work?
There are many pros to taking online surveys. They are easy, accessible, and you can earn rewards in the comfort of your own home.
Survey taking is a process. It takes time to rack up a sizable amount of rewards. If you have the patience for it, online surveys can be a great way to earn some extra cash. It just requires time.
For those that don't see online surveys as a good fit but as the concept of working from home on your own time, there are a few options to do so.
Now that you've read about the ins and outs of taking surveys online, as well as some of the best sites like Swagbucks out there, you are probably trying to figure out if this is a good opportunity for you or not.
The bottom line is that survey sites work best as a way to make money on the side, emphasis on "the side". While you won't be making a year's worth of income, you can still make good money, especially with the "Top 6" that we've mentioned above.
Do paid surveys really work? Yes, they do.
Final Thoughts on Sites Like Swagbucks
It's true — it is possible to make money through paid surveys as the industry has evolved.
The short surveys are getting better/interesting and the payouts are making it incentivizing to do them.
I tried it a few years ago and it was definitely was difficult to earn a few bucks.
If you want to try the highest paying surveys on the interwebs, then both Swagbucks and Survey Junkie should be your bread and butter. These companies are legit and do pay out in cash via Paypal.
Tip: if you're looking for other ways to make some fast cash, there are a lot of companies that often give out freebies just for signing up, some even offer cash. You can see this list of the best money making apps to see some of my favorites.
Need Swagbucks Site Alternatives?
There you have it! We hope you've enjoyed our list of the best alternatives to Swagbucks to earn rewards and earn money fast. Again, I'd highly recommend joining several of these survey sites at the same time so you have a constant flow of legitimate surveys to take.
But enough of me jabbering on about survey sites. Get out there and start earning some rewards!
Another easy way to earn money online is through sites that pay you free money but for not much work! Good luck and have fun.
For You: What are your favorite Swagbucks alternatives?
Best Game Apps to Win Real Money
Pros:

App Store: 160,448 reviews

Pros:

App Store: ‎75,500 reviews

Pros:

App Store: 47,805 reviews
Our Pick
Pros:
App Store: 160,448 reviews
Pros:
App Store: ‎75,500 reviews
Pros:
App Store: 47,805 reviews