We are not selling 'PSN codes' in this post, and are not associated with Sony Interactive Entertainment Trademarks. We are only sharing apps that distribute gift cards for using them.
Yes, you can earn free PlayStation gift cards or PSN codes. It's true, there are legit apps out there that pay you in free gift cards, reward points, and even free money online.
PlayStation gift cards also referred to as PSN codes, can get you free accessories or games on the PlayStation store. You can purchase them from online retailers such as Best Buy and Walmart. But if you're like and you'd rather not use your credit card, there are ways you can earn free PSN codes so you can download the latest video games, downloadable content, and more.
We'll cover all the major gift card apps that pay you in free gift cards. Why not try out one of these free gift card apps? That's right: There are apps that give you free stuff that can net you some extra funds for whatever, whenever you want.
Here are our top apps that pay you free gift cards like PlayStation cards or legit cash.
How Do I Get Free PlayStation Gift Cards or PSN codes?
Be mindful when choosing to click on companies offering "free" gifts – read the reviews and be sure they're legitimate. Once you have, go ahead and claim your prize!
We will list a few ways that you can legally earn PSN codes further below in this article. Getting free codes requires work from you, instead of trying to use fake PSN code generator sites that often fail and are not real. This could include answering surveys, playing games, shopping online, and more.
But before you do anything, you'll want to join Sony Rewards so that you can earn points that you can use in their store. For example, if you sign up for a Sony and PlayStation Visa Credit Card, you can earn points instantly and use those points for free games and other items.
Are PSN Code Generator Sites Legitimate?
There are countless sites on the internet that promise free PSN codes, but many of them are scams. These sites claim to be able to generate gift card codes that you can use to load funds onto your PSN wallet. However, if you input your credit card information into these sites, you run the risk of having your details stolen by scammers. It is best to avoid free PSN code generator sites altogether.
Anyone who's ever used the internet should know by now not to believe everything they read, especially when it claims to be giving away free items. So please, for your own sake and protection of your devices, don't fall for ads that offer "free PSN code generators".
This article will go over how to get free PSN gift cards and PSN codes, free PlayStation codes, free gaming gift cards, and more. Because it's always fun to play games, but it's even more fun to play premium games with free gift cards.
23 Apps That Give You PlayStation Cards or Cash
These apps can score you free gift cards, no seriously. You can get:
Free PlayStation Gift Cards
Don't believe me? Just watch.
Nielsen offers an app and desktop service that allows you to register and earn rewards just for browsing the Internet. Yes, it's a legitimate opportunity, but you should be mindful of what that means.
Once you've installed the application, the company will be collecting information about your usage habits, activities and the websites you visit. You don't have to do anything else, and the service works automatically in the background.
If that's worth it to you, you can earn $50 to $100 passively throughout a year's time.
Branded Research is straightforward. When you first log in, it will ask personal questions, so it can build an accurate profile of your preferences. You'll then begin receiving exclusive surveys, which can pay anywhere from a few cents up to $75. You'll even earn $2 right away just for signing up.
If you check in daily and complete the surveys they offer, you'll have earned a nice chunk of gift cards, including free PSN or PlayStation Store gift cards.
Rewarded Play is one of the best apps for those who want to get paid for playing new games. You can earn free gift cards for your favorite stores by playing popular games in the Google Play Store. You can earn PlayStation gift cards, Xbox gift cards, Walmart gift cards and more by getting paid to play games on your phone within 48 hours.
It may sound too good to be true, but after reading lots of positive reviews, Rewarded Play is dedicated to low cash-out minimums and always paying on time. Overall, it is one of the best apps for casual games you'll love to play like Love Solitaire, Mahjong, Wheel of Fortune, Yahtzee, and other similar games. Play these free rewards games and earn points when you start playing, reach certain levels, see rewarded videos and make in-app purchases.
Ibotta is a mobile app — available for both iOS and Android — that helps you save money by scanning your grocery receipts. It also works with other apps and services on your device, such as Uber. For example, every time you use Uber and order a ride, you can earn $1 back through Ibotta. You can then transfer the funds to your authorized PayPal account or gift cards, such as PSN cards.
You won't make hundreds of dollars overnight, but you certainly can earn that much eventually, if you continue to use the app regularly. It's great for building up emergency funds!
Do you ever spend a few minutes on your lunch break or at home watching videos online? This app or service is right up your alley. It's available on mobile and desktop and requires you to watch "fun" videos and then take surveys about them.
If you invest just five to 10 minutes per day, you can earn up to $50 extra per month. That's not bad, especially if you stick with it, because you can continue to earn more. You'll get a $5 bonus just for signing up, which is quick and free.
Earn a special currency called Swagbucks for completing offers, answering surveys and logging online activity. You can redeem the currency for PlayStation gift cards or cash rewards once you've accumulated enough. This is one of the best apps that pays you through PayPal.
Earn money for answering questions on your phone during a live trivia show. This is a great (and fun) iPhone or Android app that pays you money for your smarts.
Complete surveys for market research and earn money. They actually ranked as one of
Taking online surveys with Survey Junkie to make extra money is a no-brainer. You definitely won't get rich or make hundreds of dollars per day with surveys alone, but you won't waste much time, and you can make some money the easy way.
Survey Junkie is a free survey app for your phone that pays you to take online surveys, participate in focus groups, and try new products. And, I really mean free all around – free to join and they don't charge anything to be a member (they will actually pay you in cash via PayPal). You can read our full Survey Junkie review to learn more.
AppStation (android only) is a completely free app to install and use (no deposits, no in-app purchases), offering you the opportunity to earn real rewards by simply playing games on your mobile phone.
Discover and play new and popular games every day from the apps list of games, spend time playing them and earn coins, trade coins for gift cards or other rewards such as PayPal, Amazon gift cards, Google Play gift cards, PlayStation gift cards, Steam gift cards, vouchers, coupons and many more.
The Dosh app is the free cash back app that finds you money for shopping, dining out, and booking hotels and travel activities with more than 100,000 merchants and brands nationwide. This company not only allows you to get cash back on everyday purchases, but no receipt scanning is required.
MyPoints has it all — whether you want to shop at all your favorite retailers from the convenience of your phone or take surveys on the go, the MyPoints app has you covered.
Find a fancy hotel or shop for a new pair of kicks at your favorite retailer. Shopping not your bag? Like to share your opinion? Who doesn't? Share feedback on a variety of topics including movies, TV shows, shopping experiences and even new products and services. Reward yourself with great experiences as well as free gift cards with MyPoints.
Upside is one of the best cash back apps for gas that provides users with a variety of helpful information. First, it gives you 25 cents back on every gas station receipt you submit. It also shows you the best gas station deals and the cheapest gas. This free cash back app for gas is saving users an average of $124 in a year. There is no minimum for cash outs, but a $1 fee will be made on withdrawals under $15.
Fetch Rewards is a mobile rewards app that pays you for shopping (from any store). This is an easy and of the best money making apps to earn gift cards the easy way, and can add up to a large wad of free gift cards with time. And there is a low threshold to cash out, unlike other cash back apps.
The Drop app tracks your purchases when you link up your credit card and debit cards to the free app. Then, it automatically adds Drop points to your account when you spend at certain merchants you've picked from their list. It's simple. When you reach a certain threshold, you can redeem Drop points for gift cards to popular retailers.
Shopkick is a money making app that rewards you with free gift cards for the shopping you already do. You can get points for just walking in the door of some stores (including Walmart, Target, TJMaxx and more), for completing various offers or buying popular products. You can also earn rewards for referring friends or family. It's a great money-making app to earn money the easy way and it's totally free.
Solitaire Cube is an addicting game where you can play Solitaire on your phone for gift cards or cash. It's a great way. It's pretty easy to get started and the game will match you up with other players who have the same level of skills in real-time.
Solitaire Cube includes tournaments and head-to-head competitions with real cash prizes (where available). If you deposit money you can enter cash tournaments against other players. Cash outs are through PayPal and I had no issues withdrawing or depositing money.
How to play? Stack cards into piles to sort them by their suit. Sound easy? It is! You can download it for free here.
Earn rewards by trying out new apps and playing mobile games. After completing various offers, you'll earn points you can redeem for a Visa gift card or other gift cards. Getting paid for playing games sounds like a dream. But if you download Mistplay, and then download games from it and play, you earn money.
As you level up you can earn more money for cash rewards or gift cards and it has a really low payment threshold too. This is a great opportunity for those looking to get paid for something they enjoy, like winning free gift cards and cash for playing games. I use it and it is legit and has over 35,404 positive reviews in the Google Play store.
You can earn real money with this skill-based bingo app and compete for cash prizes. This is a really addicting game that has over 13K+ positive reviews in the App Store. It's legit.
Capital One Shopping compensates us when you sign up for Capital One Shopping using the links we provided.
Other Apps That'll Earn You Money
Check out these other money-making apps that are worth a look.
Capital One Shopping Price Protection can help you receive reimbursement when possible if you've recently purchased that reduced in price or value. Stores guarantee money back when prices fall. But you have to ask. Let Capital One Shopping do it for you, effortlessly. All it takes is a 2-minute sign-up.
Earn cash back for items you're going to buy anyway. It mostly works for online shopping and allows you to earn money you can transfer directly to a linked PayPal account.
Take a variety of user surveys, polls and questionnaires and earn cash.
Rocket Money is a real, much better and desirable alternative to all the other money saving apps on the market. Have a cable bill that has been increasing over the years? You can now simply download a free app, and they will negotiate it down for you.
Rocket Money will help you take control of your money, users have saved over $15M to date, and all without being a financial expert or dealing with staying on top of your bills, which can be a full-time job. Learn more in this Rocket Money review.
Bonus: Join Sites that Give You Free Money to Invest in Stocks (up to $1,000)
There are several companies that offer free stocks online through their services and apps. You can then choose to hold for the long-term or sell for a quick profit. Some companies may even pay dividends.
If you are looking for ways to earn free money, you can try to see how you can get free stocks from the best investment apps:
Robinhood offers you a chance of earning a free stock valued between $2.50 and $200 by playing their pick-a-card game of chance. There are no minimum balance requirements to open an account and it's completely free (must submit the application to claim free stock). We are an affiliate partner of Robinhood and may receive compensation when you click on their links.
Currently, Webull offers the opportunity to get a free stock worth between $8 and $1,600 if you open your account and deposit at least $100. You can trade EFTs, stocks and options for free through Webull app or their site.
M1 Finance offers the opportunity to get a free stock worth $10 when you sign up for an account. After creating an account for free and depositing money, you set your stock and index selections and have M1 Finance automate your investments on your behalf.
Acorns is a financial app available via iOS and Android phones. This app rounds up your purchases on linked credit cards to the nearest dollar and invests that amount for your future. You will get $5 when you sign up for a new account with Acorns. Acorns also allows you to earn cash back on your everyday purchases at select stores. You can set up your cash back earnings as recurring investments.
Public is another investment app that will give you a $10 free sign-up bonus for creating a new account.
Enjoy The Best Free Gift Cards Apps
There you have it. If you've finished the list, you've just made at least $50 fast through these apps that pay you in free gift cards.
We wish you the best of luck on your money-making journey! Just remember, with most of these free gift card apps, consistency is key, so be diligent about completing your daily check-in and continue to use the apps to get free gift cards. These are honestly probably the highest paying apps if you want to earn more lucrative amounts of cash or gift cards. While there are no free gift card app hacks, these are the best app substitute to earn gift cards on iOS and Android phones.
It's always better to use these opportunities as additional cash for smaller purchases, rather than to rely on them for a steady income.
You've Earned a PSN card. Now What?
You have successfully earned your first PlayStation gift card without spending any money. Here is what you should do next:
Start By Creating an Account
In order to join the PlayStation Network, you must first create an adult account. You also have the option of creating a child's account.
You will need to create a unique username before you can sign up. If you have a Sony ID, then you can use that to sign in instead. When you want to make purchases, you'll need to add funds to your PSN wallet using either a PSN code or gift card.
How do I Redeem My PlayStation Gift Card?
You may use your PlayStation Network voucher on any of the following devices: The PS3 and PS4 gaming consoles, as well as the PS Vita gaming system. You may also use a PlayStation Plus membership on all of these platforms. Voucher redemptions are available in several methods, depending on the device.
The 'Redeem Code' button can be found on the sidebar, next to your avatar or options button. By entering the code, your credit will then be added to your account.
Any gamer knows that the urge for new games can be overwhelming. Luckily, we've mentioned a few ways you could make some extra points to get the PSN gift card of your dreams. Why not explore those options today? Happy gaming!
Earn up to $100 today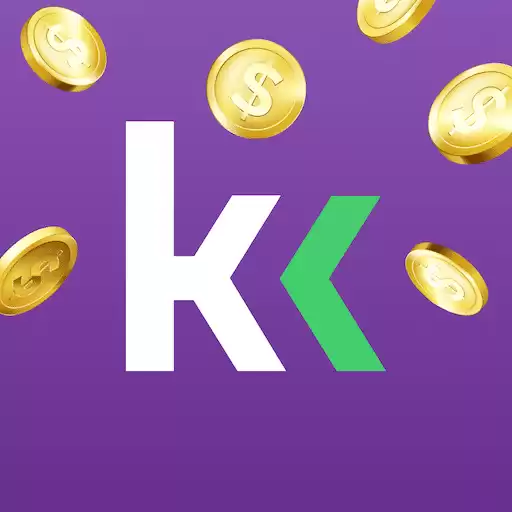 KashKick
Trusted by 2M+ users like you
This site pays you cash to play mobile games, save money, take surveys, and see offers — make $100 today. Over 2 million users agree that KashKick is a fresh and lucrative way to earn money and get paid directly to your PayPal!
SIGN UP & START EARNING NOW