Fortunately, there are plenty of open opportunities to learn how to get free Amazon gift cards.
Just yesterday, I was browsing the internet and found a video on Youtube on how to get free Amazon gift cards. I mean who doesn't love Amazon?
I sure do. Amazon gift cards are perhaps the most versatile and useful gifts you can give someone or have. They can be used to buy just about anything from books, music, and movies to clothes, electronics, and home goods.
I wanted to research this topic further because I would love some free gift cards. I did some research online, mostly via Google, and searched for, 'free Amazon money' and it came back with page after page of claims of legitimate ways to get Amazon gift cards for free.
But was this for real and can you really get free Amazon money?
Ways To Earn Free Amazon Gift Cards
Free Amazon gift cards are the best way to save money on your online shopping. With these cards, you can get discounts on your favorite items and have the opportunity to earn cash back on purchases. Plus, you can use them to shop for anything from groceries to electronics.
There are several ways to start earning free Amazon gift cards right now. I wanted to share the favorite methods I've found and tried that worked and got me Amazon gift cards for free.
18 Clever Ways to Get Free Amazon Gift Cards
Here is a list of free gift card apps and other creative ways that you can score free Amazon gift cards.
1. Microsoft Rewards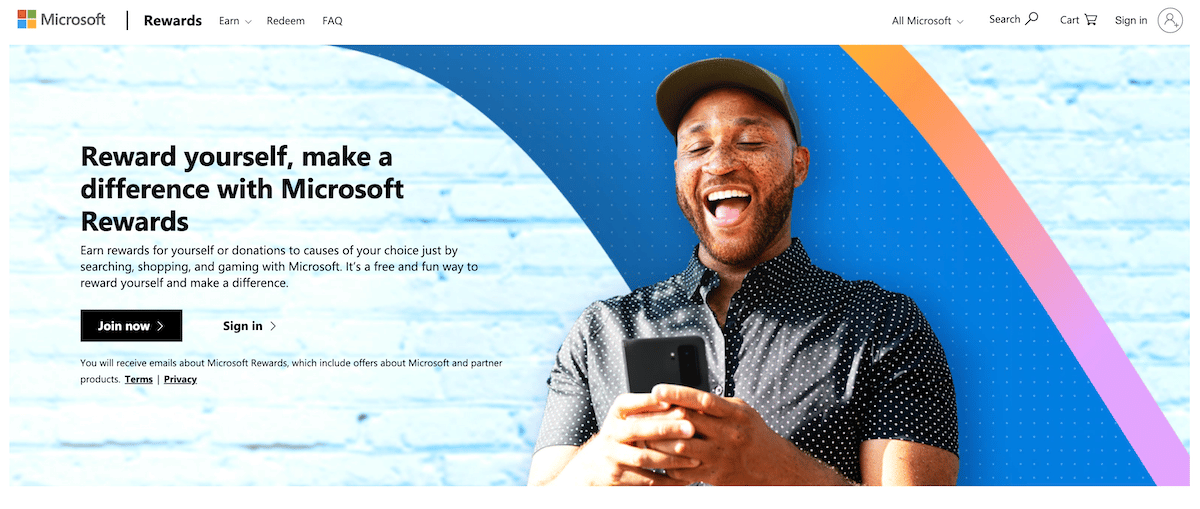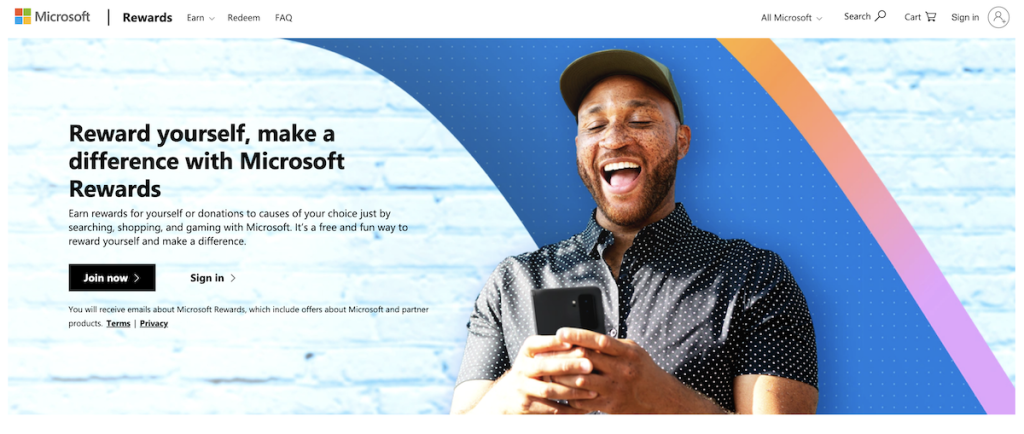 With Bing, you can earn Amazon gift gards by using the search engine, Bing. Bing is a web search engine owned and operated by Microsoft. Just sign up for Bing Rewards, and it'll automatically add points to your account each time you do a search. Complete a certain number of searches each month to earn bonus points. Available for ages 13 and up. So, your kids can do it, too!
2. Amazon Promotions
You can also obviously earn free Amazon gift cards through Amazon Promotions. Keep an eye out for free gift card promotions on Amazon. They frequently offer "spend $10, get a $25 gift card" offers in the "Grocery" and "Health and Personal Care" categories. It only takes a second to check, so get in the habit of looking whenever you're on the site.
3. Amazon Turk


Amazon's Mechanical Turk is another method for getting free Amazon gift cards or even PayPal cash. Sign up for Amazon's Mechanical Turk, and get paid to complete simple tasks, like checking for proofreading a transcript or formatting data. You can have your earnings deposited into your bank account or into an Amazon gift card. Tip: Sort HITs (that's what they call all the available jobs), so that the highest paying gigs are shown first.
4. Amazon Prime Rewards Visa Card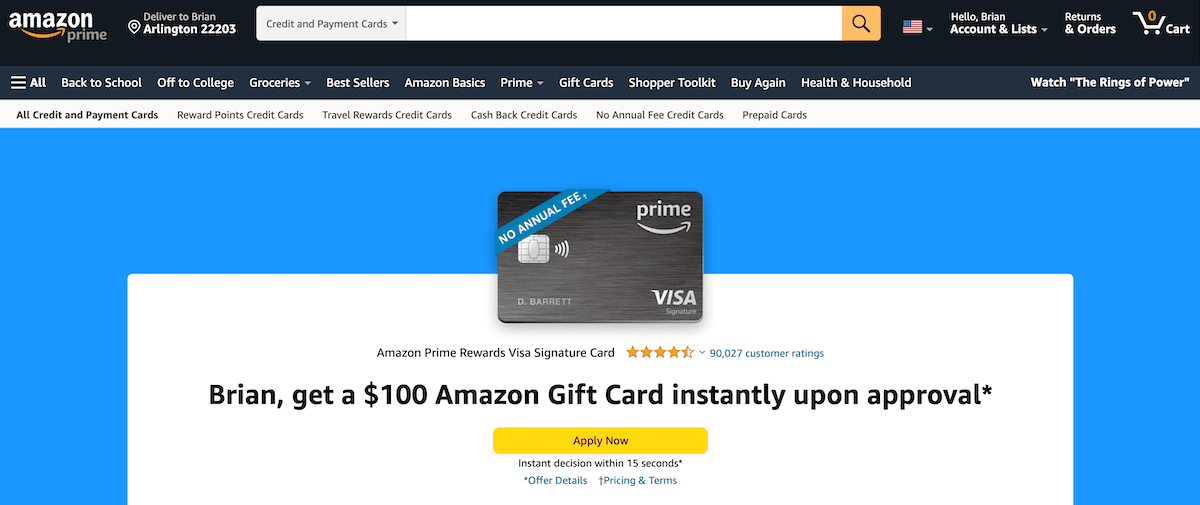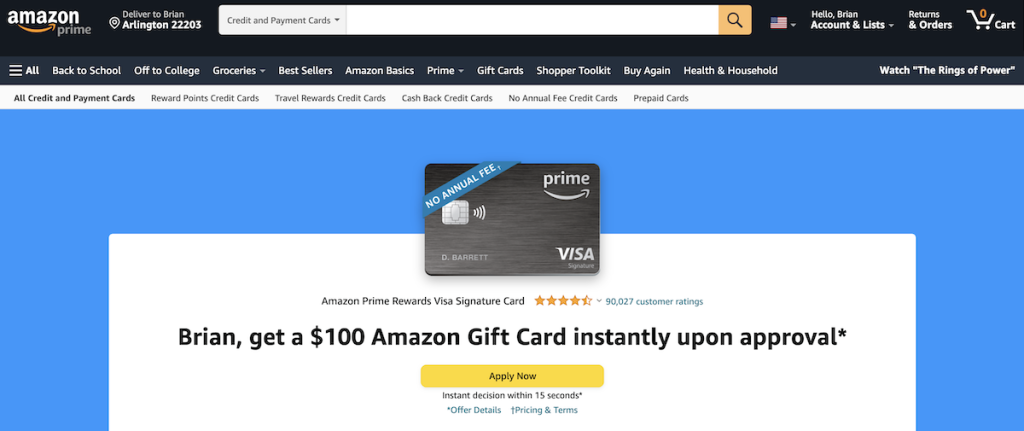 Do you enjoy shopping online at Amazon? If so you can check out the Amazon Rewards Visa Signature Card. You can earn rewards anywhere you shop when you use the Amazon Visa Card.
This means 5% back on Amazon.com shopping, 2% back from restaurants, gas stations, and drugstores, and 1% back on everything else.
Plus, you can get a $100 Amazon gift card instantly upon approval.
You can get the $100 bonus through this link.
5. Amazon Trade-In Program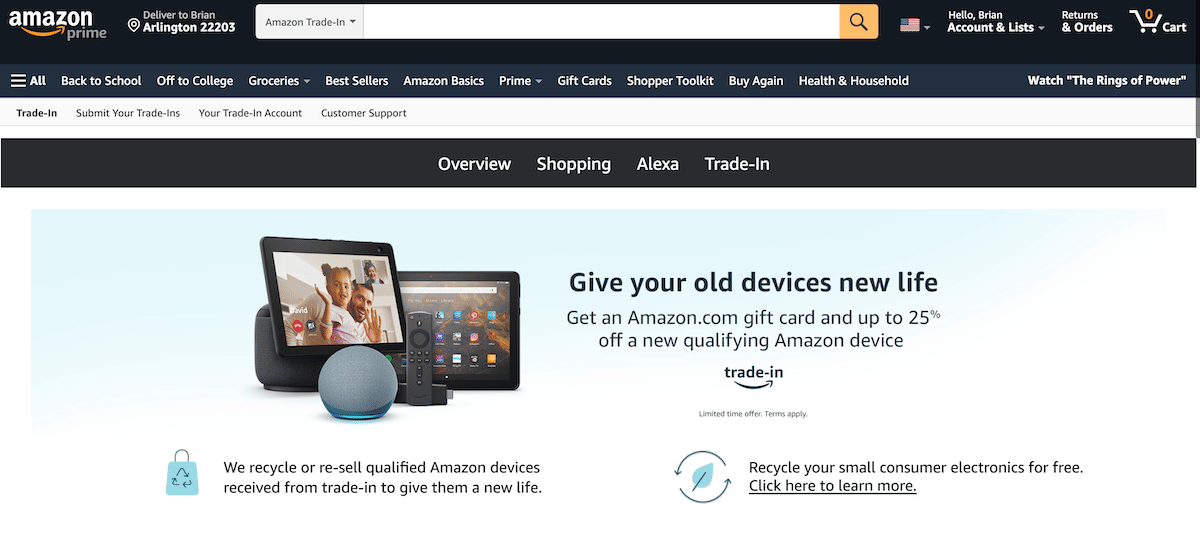 The Amazon Trade-In Program can help you earn a free Amazon gift card code with a valid trade-in. Amazon has a trade-in program for consumer electronics. You can earn gift cards by trading in your electronics or anything with a re-sell value such as books, DVDs, games, or anything you can think of. You can access the Amazon trade-in program by clicking here.
6. Fetch Rewards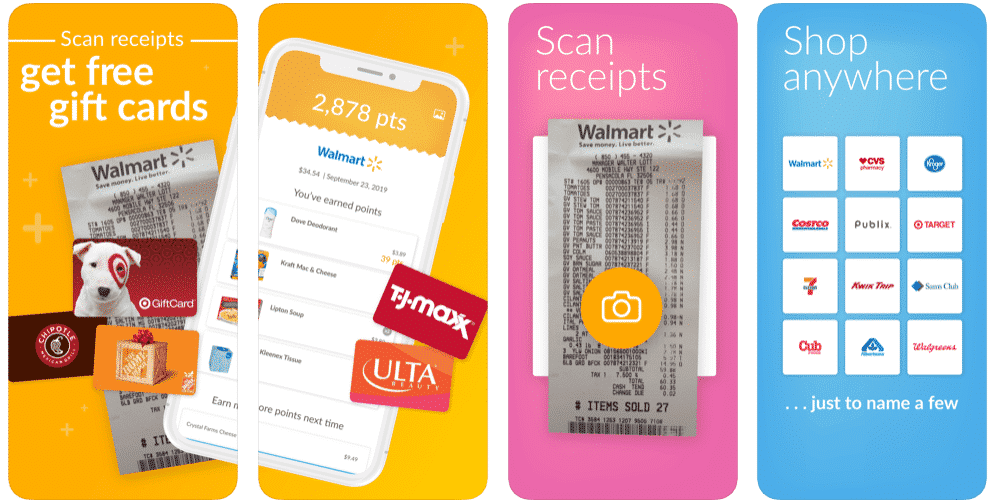 Fetch Rewards is a mobile rewards app that pays you for shopping (from any store). This is an easy way to earn gift cards the easy way, and can add up to a large wad of free gift cards with time. And there is a low threshold to cash out, unlike other cash back apps. This is a great way to make money, the easy way, and can add up to a large wad of free Amazon gift cards with time.
Here's how it works:
Download here for free and use referral code C1JAV
Scan any receipt from any stores
Enjoy your free Amazon gift cards
7. Swagbucks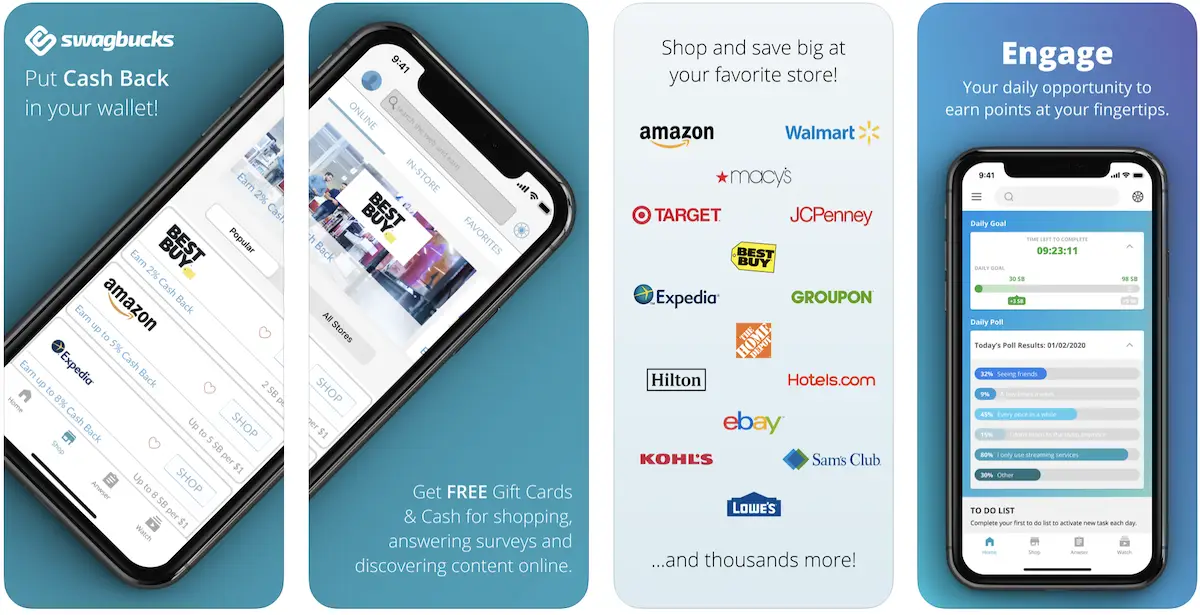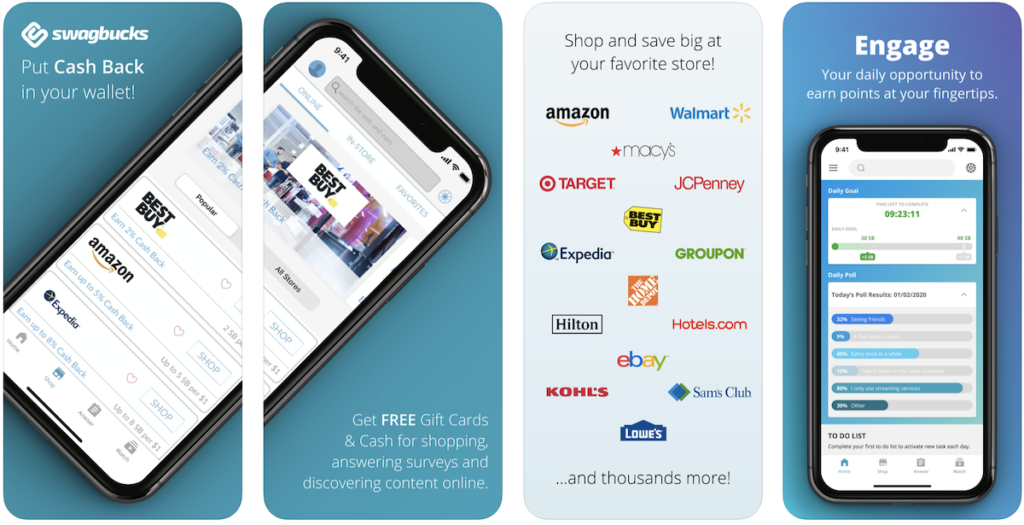 Earn Swagbucks for doing web searches, paid surveys, watching videos, shopping, finding Swag Codes, playing games and more. Then, cash in your Swagbucks for Amazon gift cards. They currently offer $5, $10, $25 and $50 denominations. They even dole out a $10 sign up bonus for new users.
8. Survey Junkie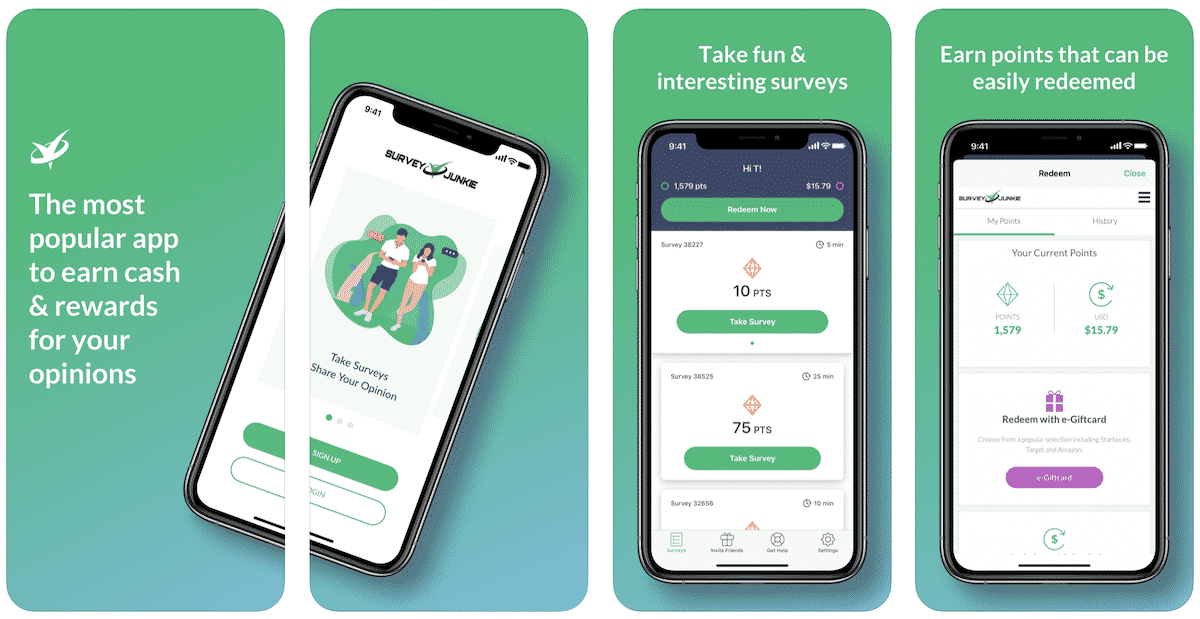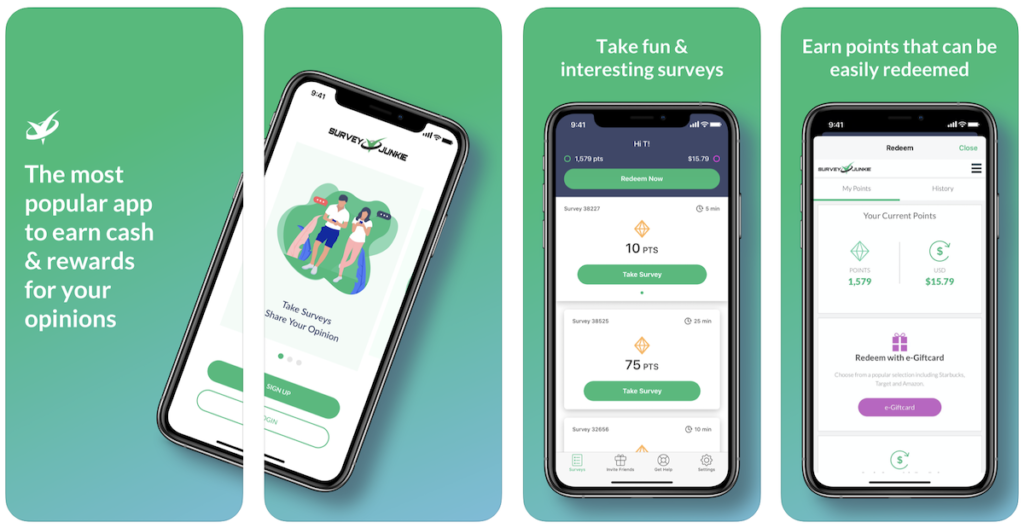 The first thing you can do is sign up for Survey Junkie which pays you, in Amazon gift cards or Paypal cash, to watch fun videos & take paid surveys. By spending just 5-10 minutes per day on this (either on your lunch break or during TV commercial breaks) you can earn and save an extra $50/month in Amazon gift cards.
9. Branded Surveys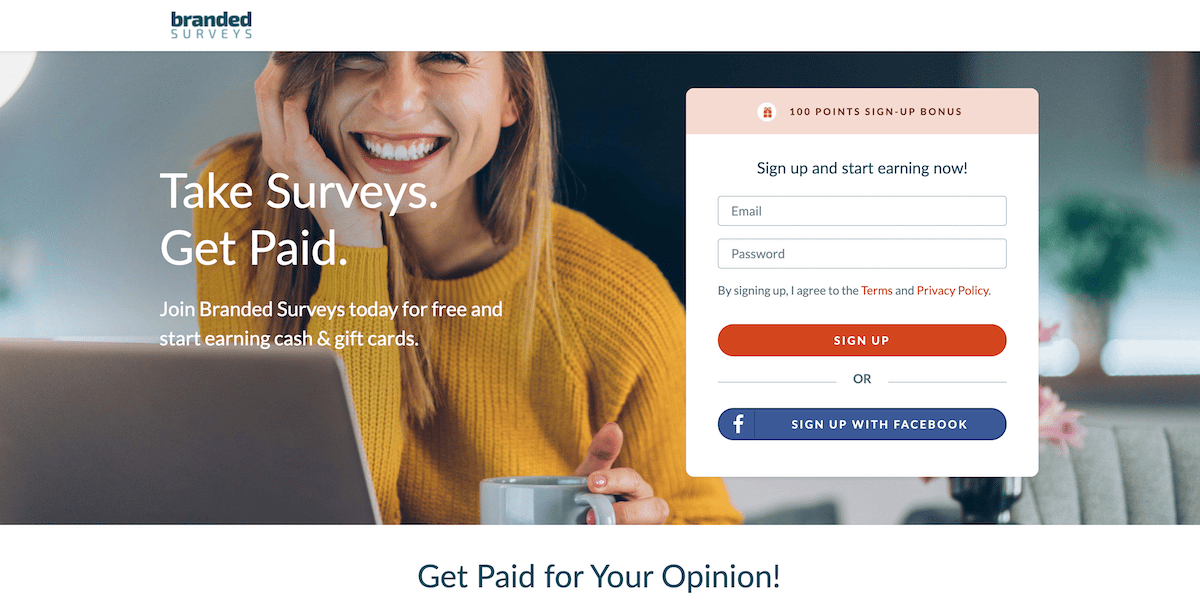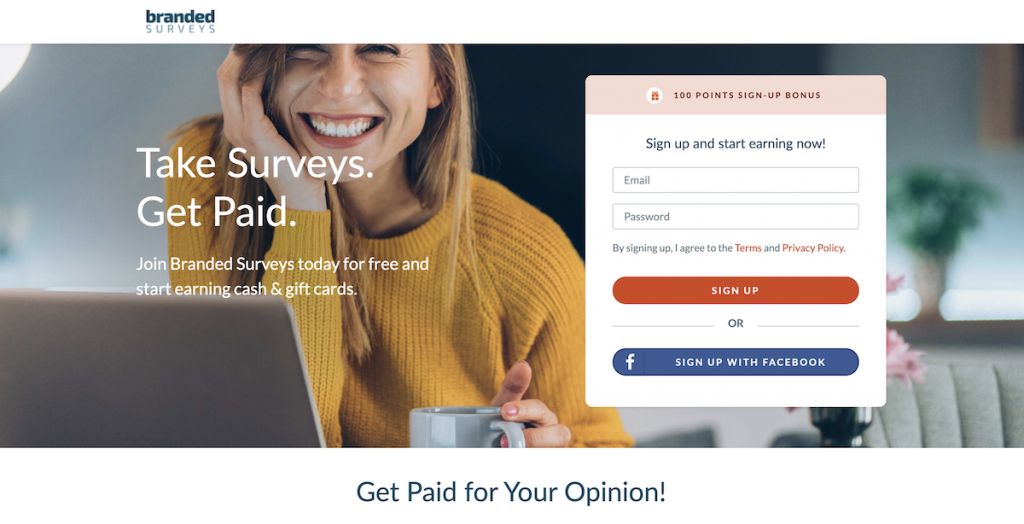 Branded Surveys is one of the world's leading market research communities – rewarding you for your opinion. Branded Surveys asks for information about you so that they can match you with fitting paid surveys. At up to $5-10 a pop for some surveys and a free 100 points for signing up, it pays to check in daily to see which ones are available to you.
Cashouts are through PayPal or gift cards to Starbucks, Target, Sephora, or Amazon. You'll earn money just for signing up and they pay you straight cash via PayPal.
10. InboxDollars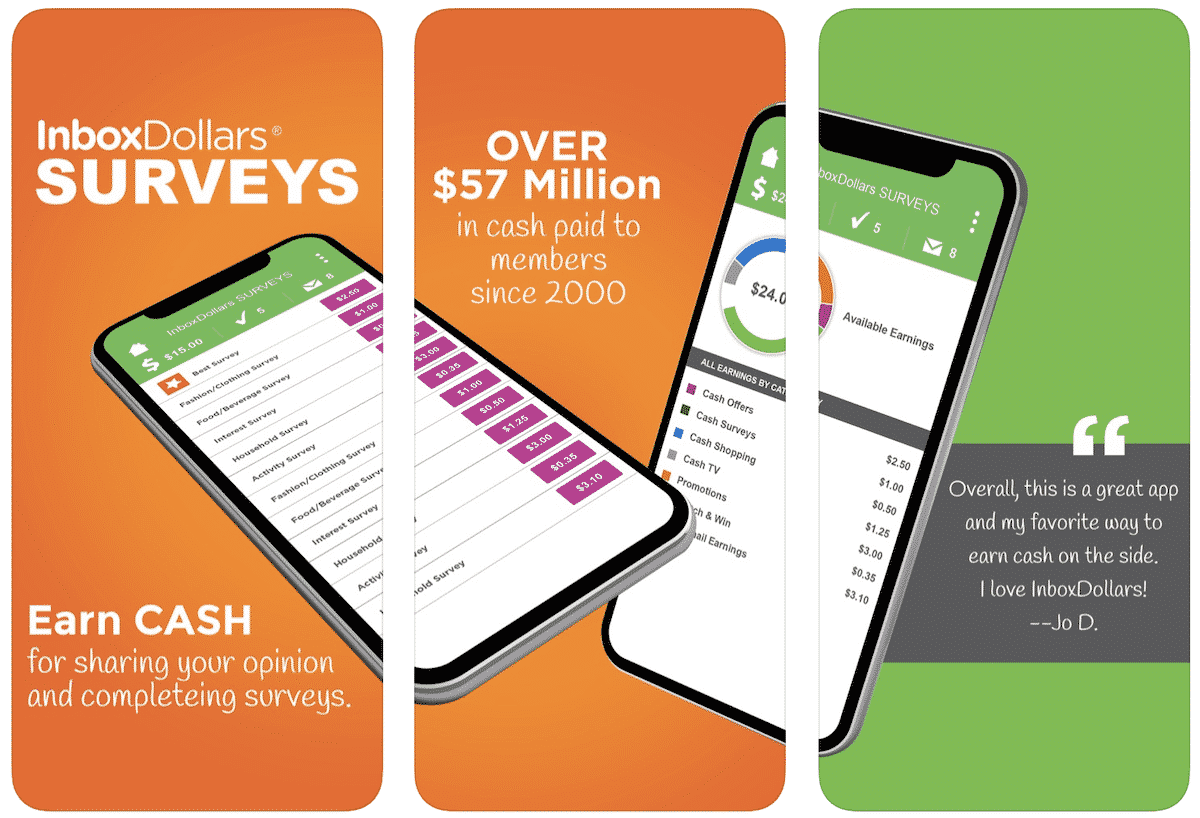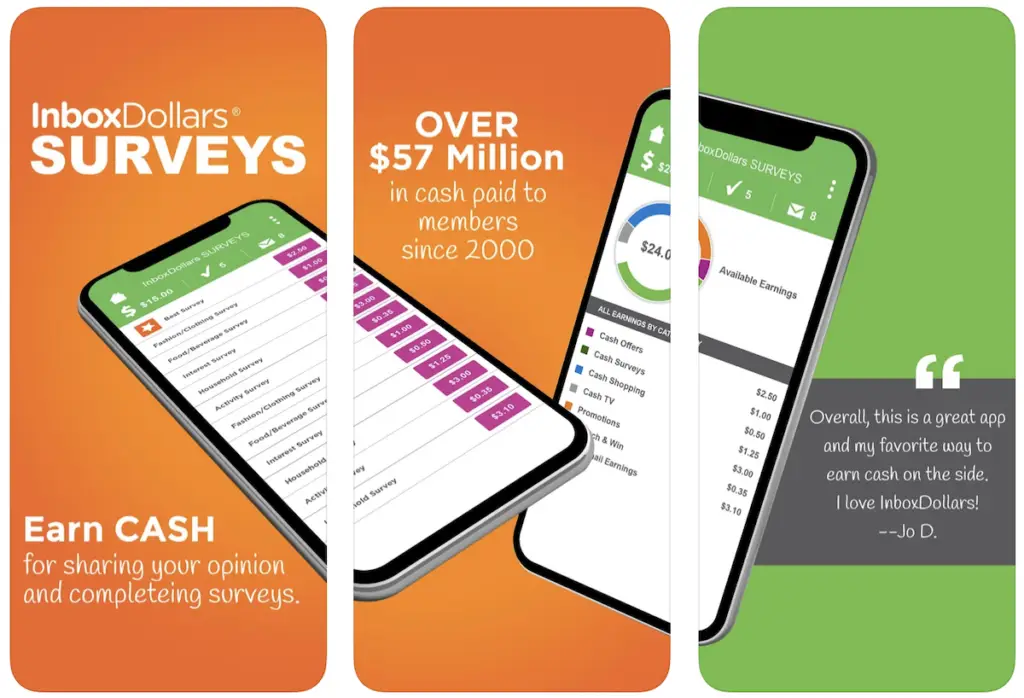 The next thing you can do is sign up for InboxDollars which pays you, in cash, to watch fun videos and take paid surveys. If you sign up before the end of this month, they also give you a $5 free bonus just to give it a try.
By spending just 5-10 minutes per day on this (either on your lunch break or during TV commercial breaks) you can earn and earn an extra $50 per month in free Amazon gift cards. More people should be using this money making app.
11. Dosh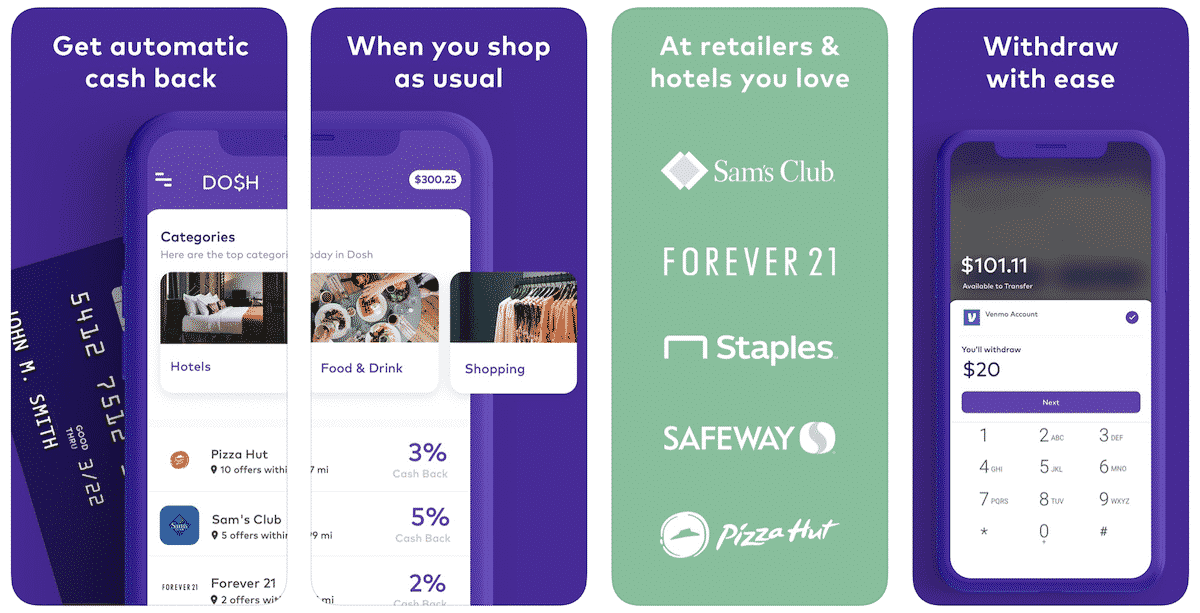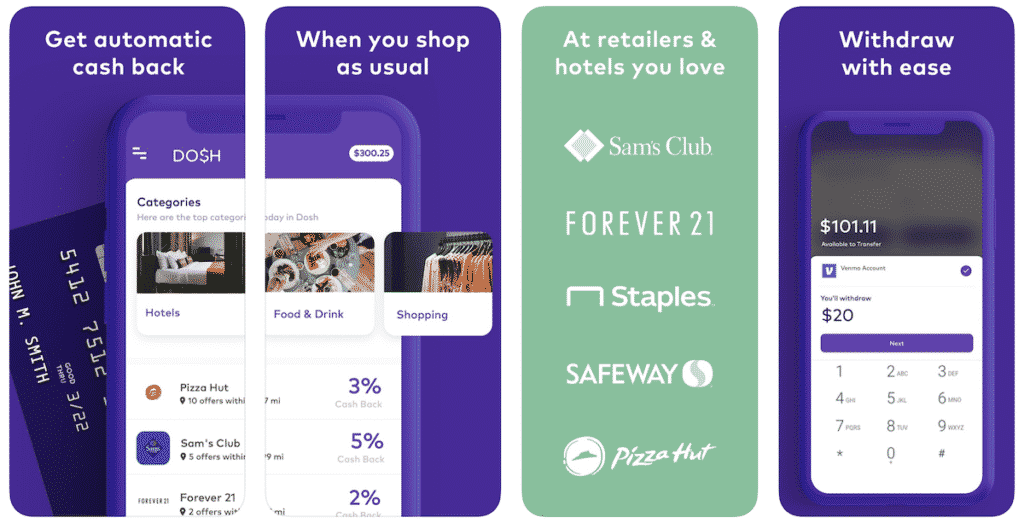 The Dosh app is the free rebate app that finds you free money for shopping, dining out, and booking hotels and travel activities with more than 100,000 merchants and brands nationwide. This company not only allows you to get cash back on everyday purchases, but no receipt scanning is required. You can get paid directly to a bank account or you guessed it, free Amazon gift cards.
12. MyPoints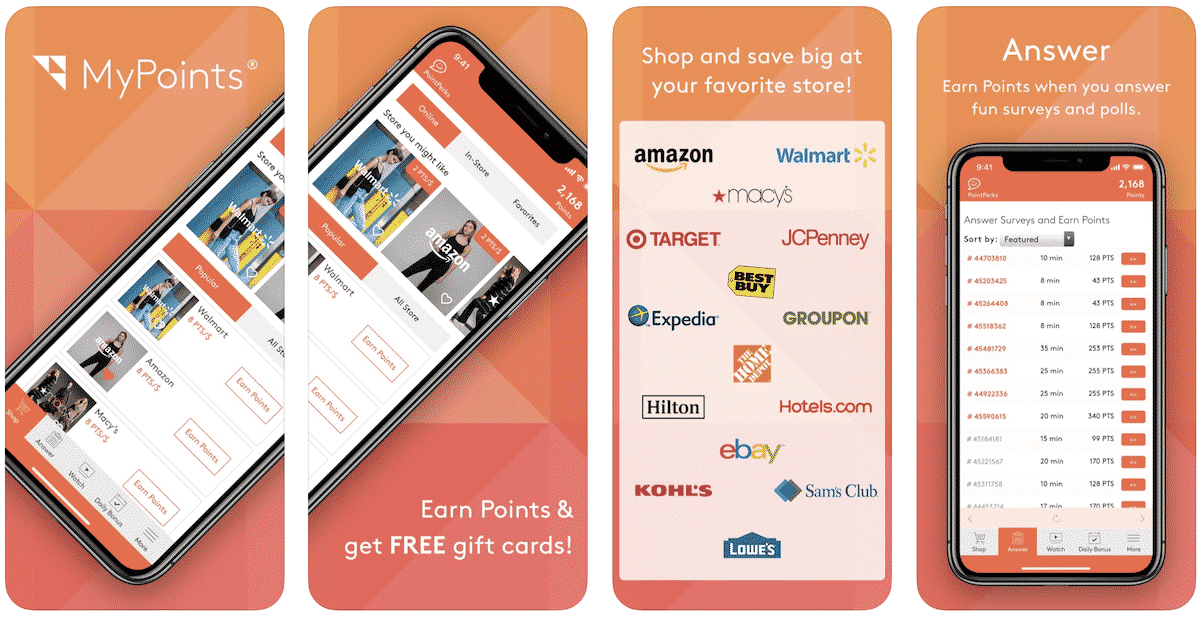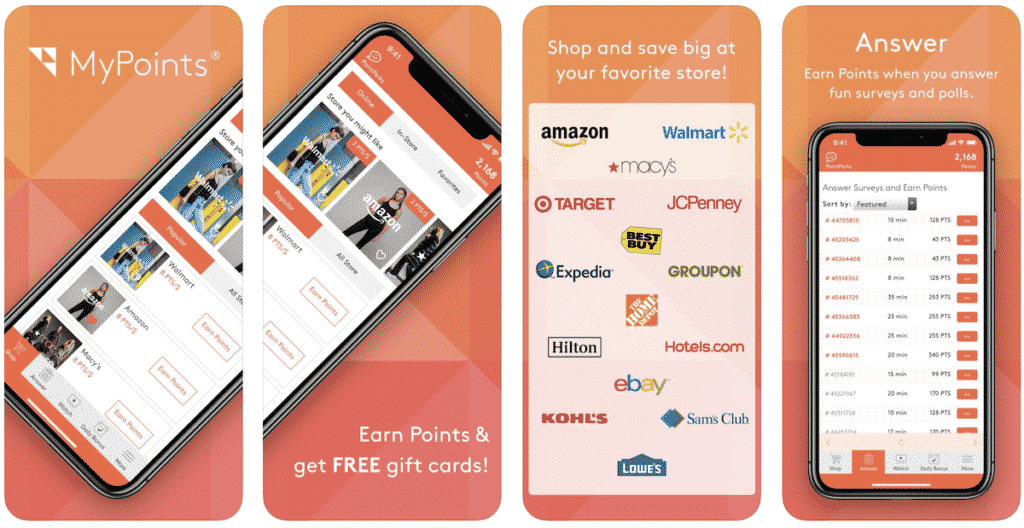 MyPoints has it all — whether you want to shop at all your favorite retailers from the convenience of your phone or take surveys on the go, the MyPoints app has you covered.
Find a fancy hotel or shop for a new pair of kicks at your favorite retailer. Shopping not your bag? Like to share your opinion? Who doesn't? Share feedback on a variety of topics including movies, TV shows, shopping experiences and even new products and services. Reward yourself with great experiences as well as free Amazon gift cards with MyPoints.
13. Upside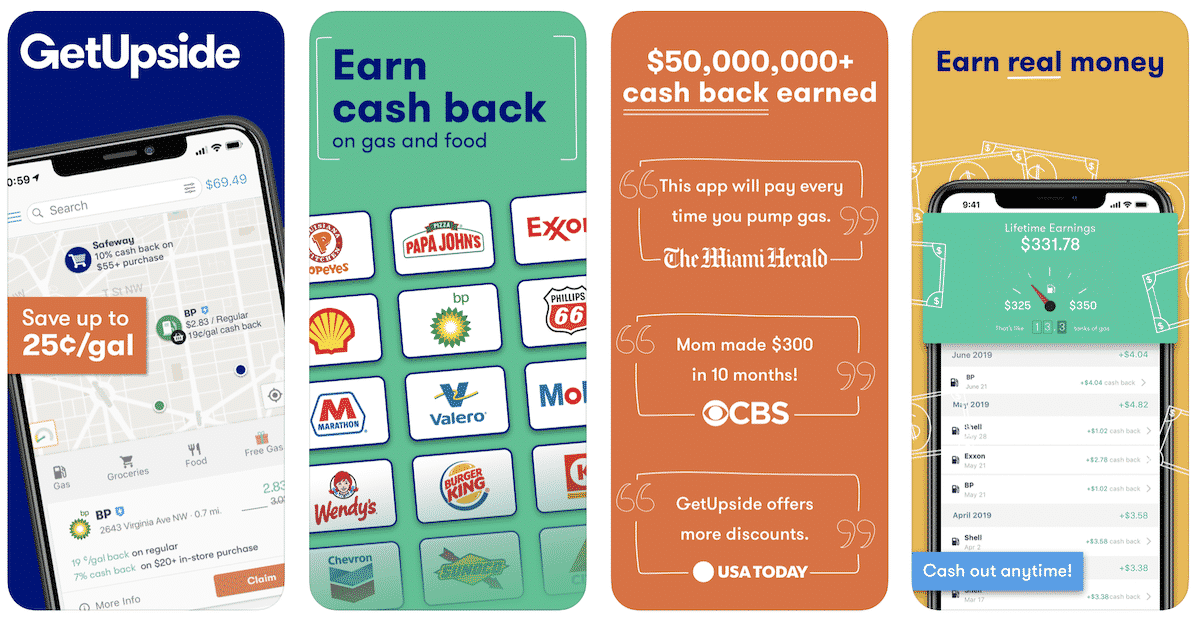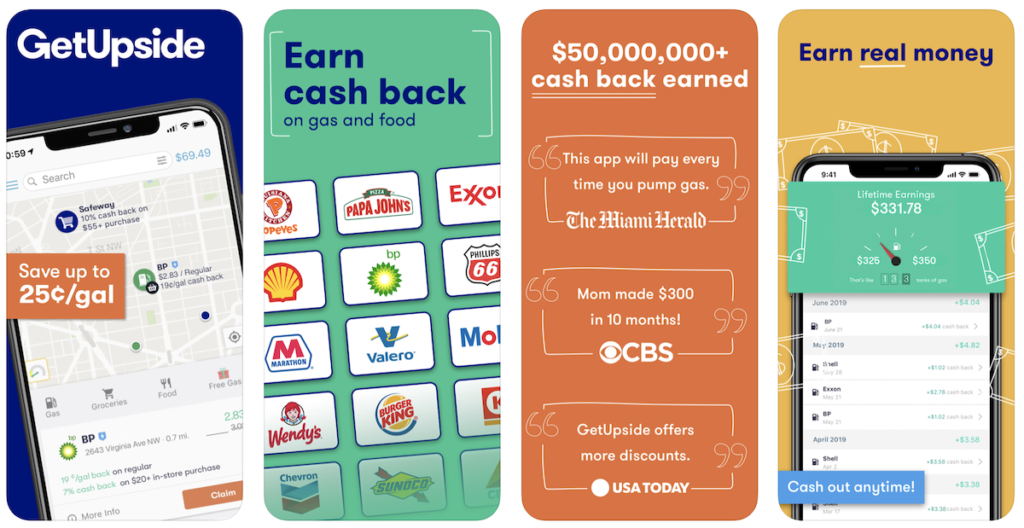 Upside is one of the best cash back apps for gas that provides users with a variety of helpful information. First, it gives you 25 cents back on every gas station receipt you submit. It also shows you the best gas station deals and the cheapest gas. This free cash back app for gas is saving users an average of $124 in a year. There is no minimum for cash outs, but a $1 fee will be made on withdrawals under $15. You can get paid via PayPal or Amazon gift cards.
14. Drop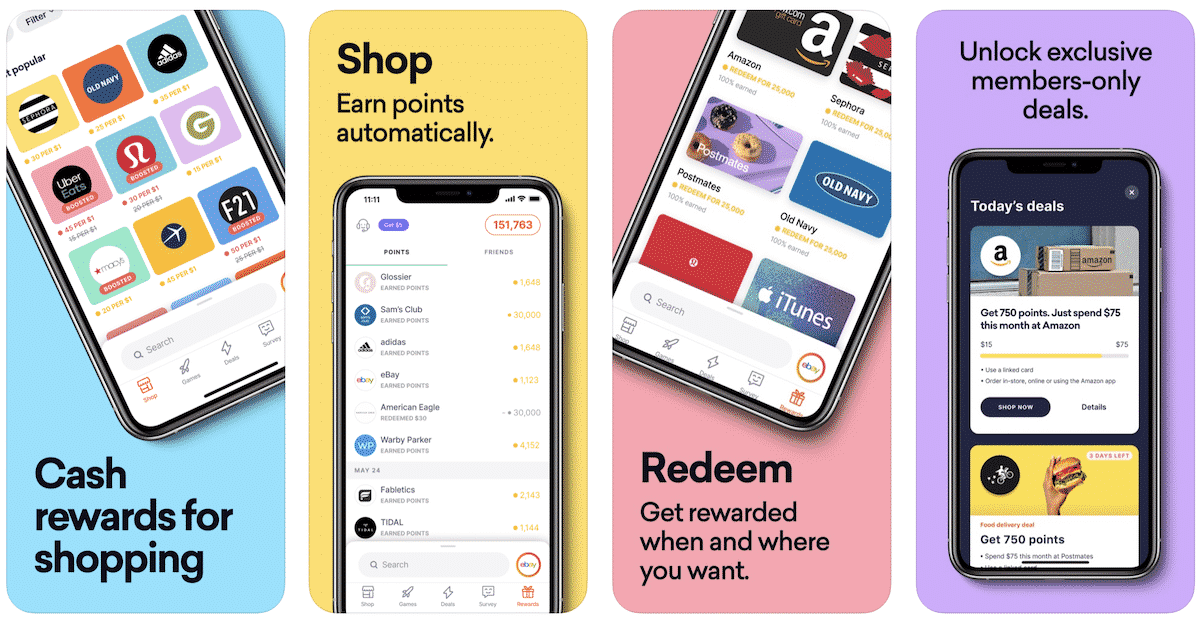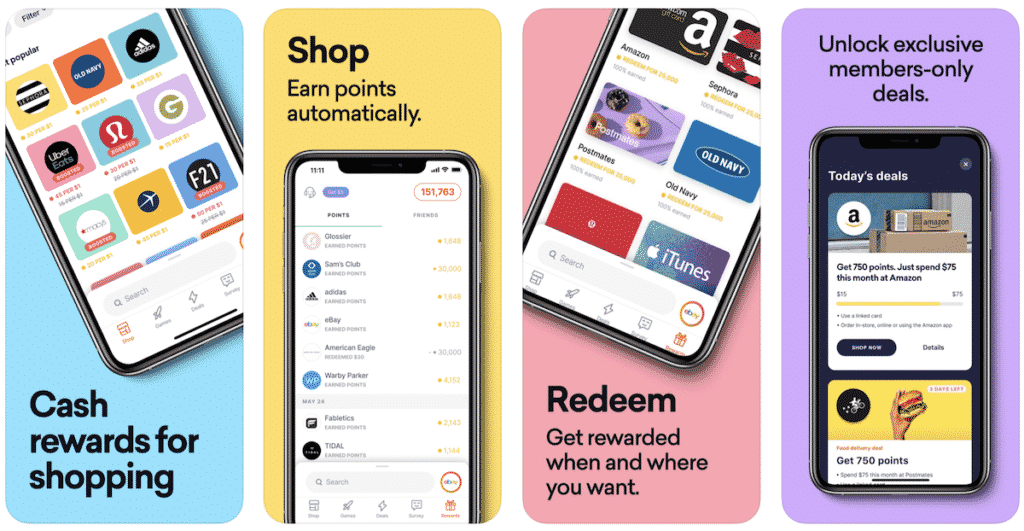 The Drop app tracks your purchases when you link up your credit card and debit cards to the free app. Then, it automatically adds Drop points to your account when you spend at certain merchants you've picked from their list. It's simple. When you reach a certain threshold, you can redeem Drop points for gift cards to popular retailers that sometimes include Amazon.
15. Nielsen Mobile Panel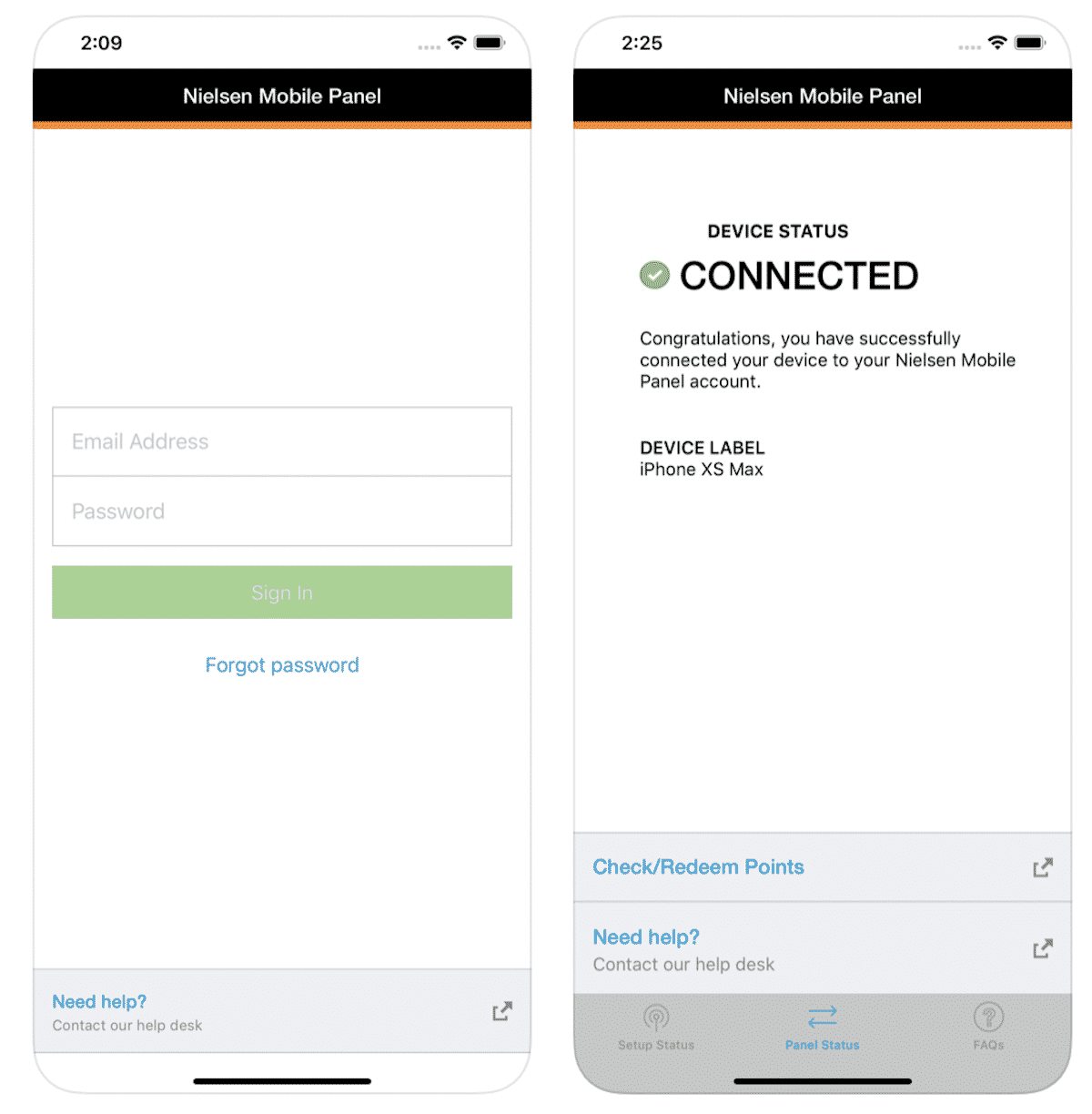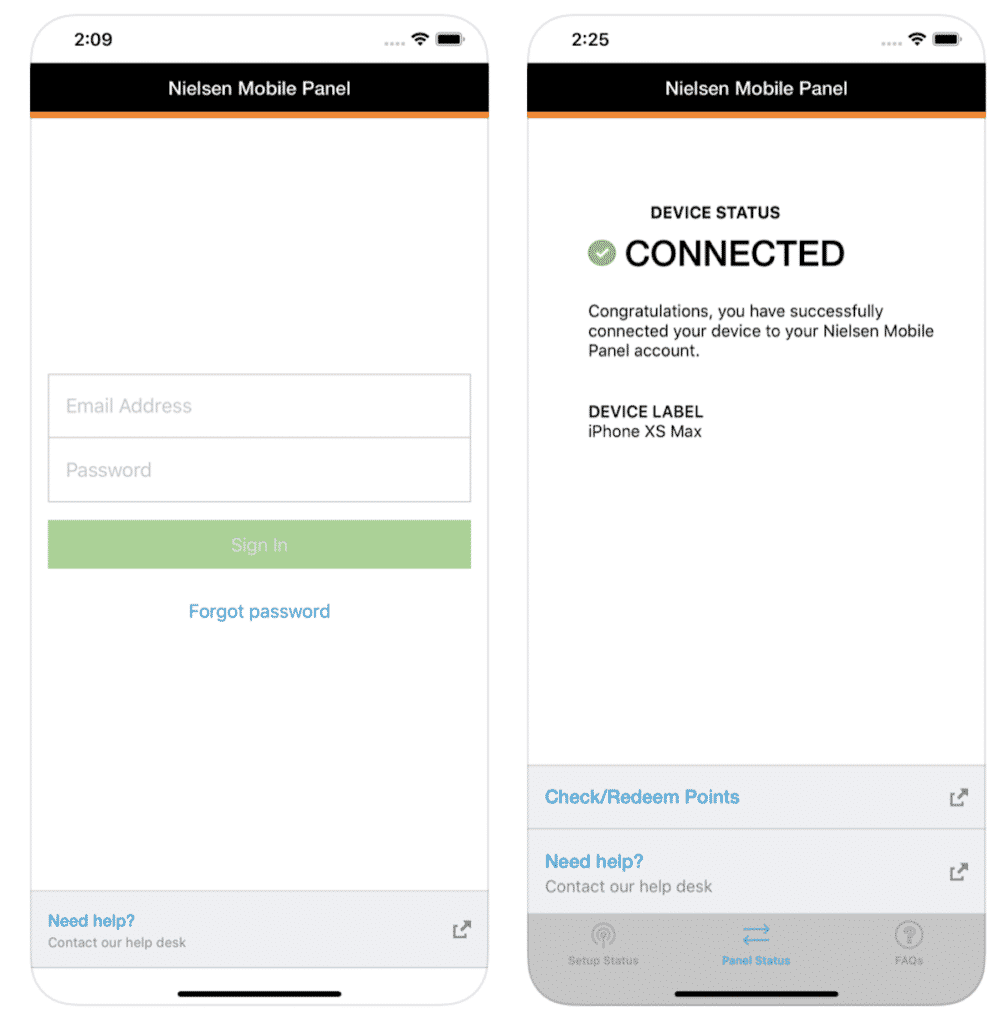 By using the internet as you do every day, Nielsen invites you to make a difference – and you can make money too. Personally, I downloaded this app and make around $50 a year passively, it's a legit app. You don't have to do anything other than initially registering your computer or phone. They will just track your internet browsing history, keeping your personal data anonymous, which is what most apps do, but now you can get paid for it.
16. Rakuten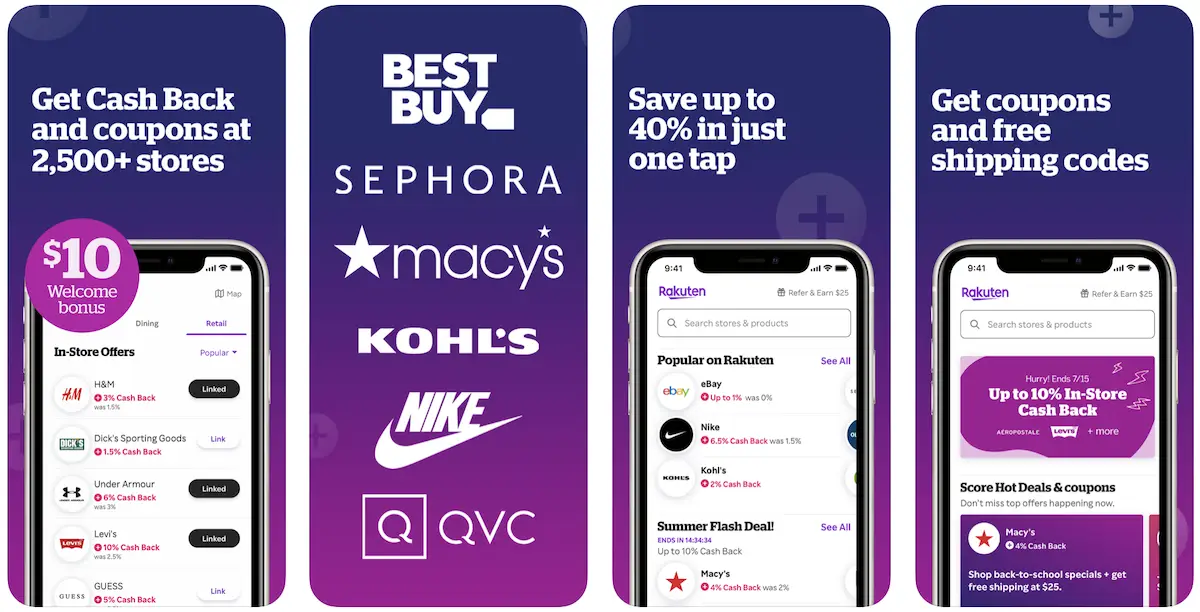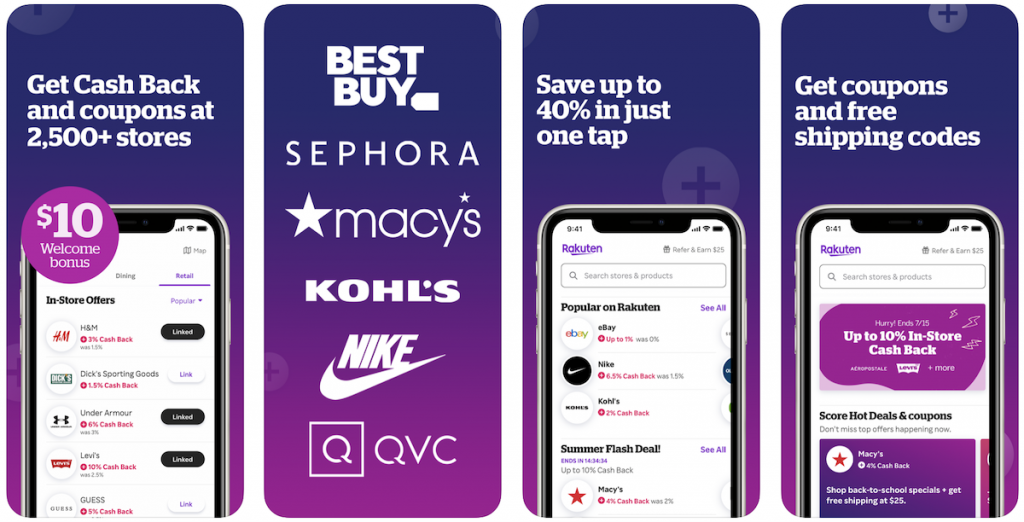 Shop through the shopping browser extension, app, or website whenever you make an online purchase, and earn cash back which you can redeem for Amazon gift cards. They're guaranteed to have the highest cashback offer of anyone, so you don't have to waste your time checking a bunch of sites before you shop, and if you choose to sign up through this link, you'll be rewarded with $30 the moment you sign up. Once you dole up enough cash back rewards you can get paid quarterly via direct deposit or opt for an Amazon gift card code.
17. Shopkick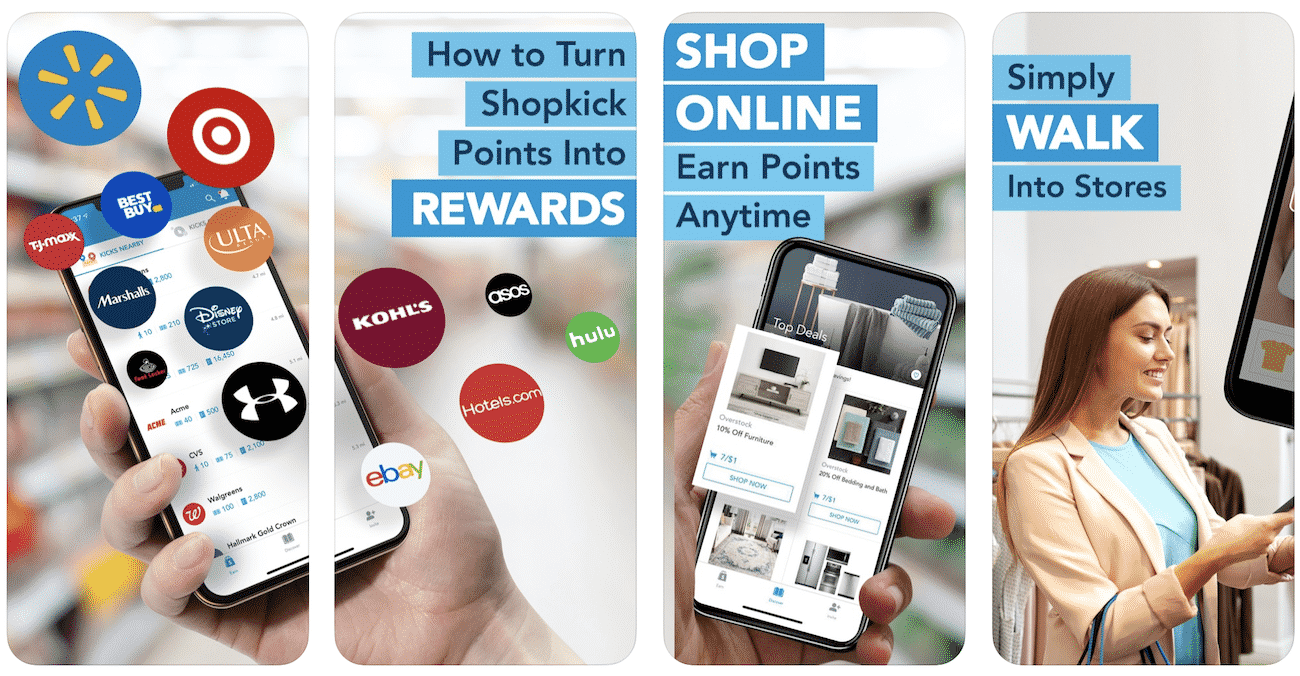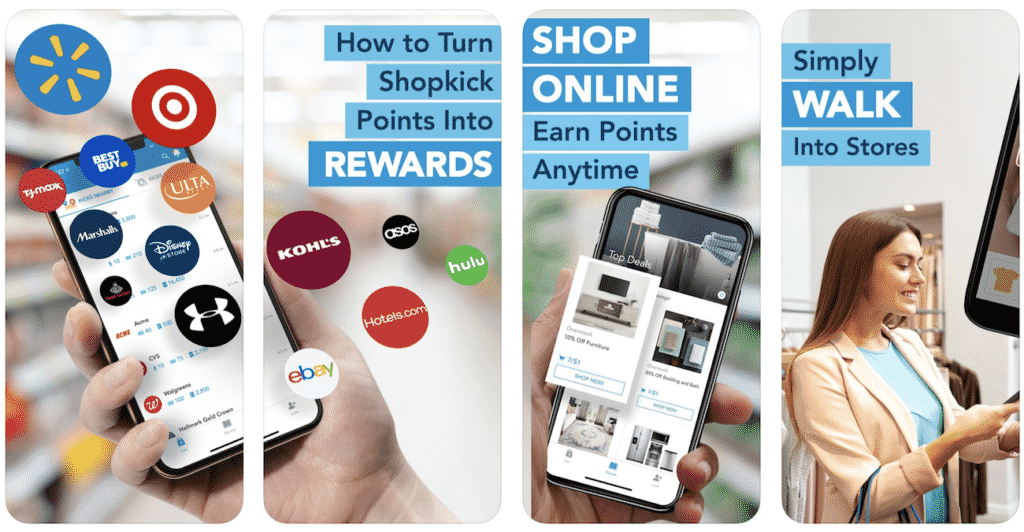 Shopkick is the shopping app that rewards you with free Amazon gift cards for the shopping you already do! Join the millions of Shopkickers who have earned over $63.8 million in free gift cards to Target, Walmart, Amazon, Starbucks and more.
You can get points for just walking in the door of some stores (including Amazon, Starbucks, Walmart, TJMaxx and more), for completing various offers or buying popular products. You can also earn rewards for referring friends or family! It's a great way to earn free gift cards the easy way and it's totally free.
18. Ibotta
There are a ton of apps like Ibotta but this app actually gives you cash back on things you buy every day, even booze. You heard me right, you can make money for the booze you buy at groceries.
Ibotta is a fun rebate app that lets you get cash back on your purchases from major stores like Walmart, Target, and almost every grocery store all over the country.
Download the Ibotta app to earn cash back when you buy featured grocery items (things like milk, eggs, and bananas). Then, cash in your earnings for a free Amazon gift card.
Why All This Work for Amazon Gift Cards?
Amazon gift cards are great because you can get nearly anything you want on there. I recently wrote an article on some of the coolest things you can buy on Amazon (for under $25), you can take a look at that article here.
In the early Amazon days, you would have to wait several days to get your goods. But with Amazon Prime, you can get it lightning fast in usually only two days! If you're a fan of Amazon, you'll probably love scoring free Amazon gift cards. And there are many ways to earn them online.
Amazon is also a great way to save money, as sometimes you can find great bargains that'll help you live frugally and save money.
FAQs
Ready to Get Free Amazon Gift Cards?
In summary, you can get free Amazon gift cards by signing up for certain websites or apps to complete certain tasks. For example, you might be able to get an Amazon gift card from sites like Swagbucks for simply shopping online and receive a gift card as a thank you for trying out a new store.
You can also sometimes find Amazon gift cards being offered as part of a promotion or contest. Keep your eyes peeled for these opportunities, and you could snag some free Amazon credit. Of course, you can always just ask your friends and family if they would be willing to give you an Amazon gift card as a gift. If you're nice about it, they might just oblige!
If you wanted more ways to earn Amazon gift cards fast or even PayPal cash, besides these free methods — here's one of my favorite resources to make money online without investment.
And here are more ways to get free gift cards from other stores:
Earn up to $100 today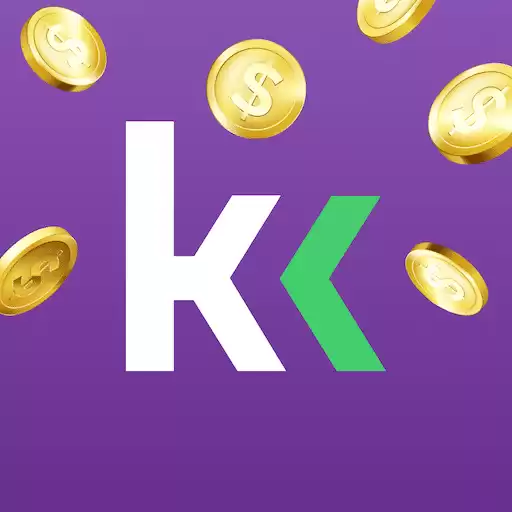 KashKick
Trusted by 2M+ users like you
This site pays you cash to play mobile games, save money, take surveys, and see offers — make $100 today. Over 2 million users agree that KashKick is a fresh and lucrative way to earn money and get paid directly to your PayPal!
SIGN UP & START EARNING NOW