I recently learned about a new cash back app called Drop. I wanted to see if this app is legit or scammy.
This money-saving app, Drop, claims to track your purchases when you link up your credit cards and debit cards.
Then, it automatically adds Drop points to your account when you spend at certain merchants you've picked from their list.
It doesn't hurt that the process is simple to cash out as well.
When you reach a certain threshold, you can redeem Drop points for gift cards to popular retailers, like Amazon, Dunkin Donuts, Whole Foods, JC Penney, and many more.
If you're already sold on Drop you can go ahead and sign up and get 1,000 points ($1.00) for signing up or continue reading my full Drop app review below.
$10 bonus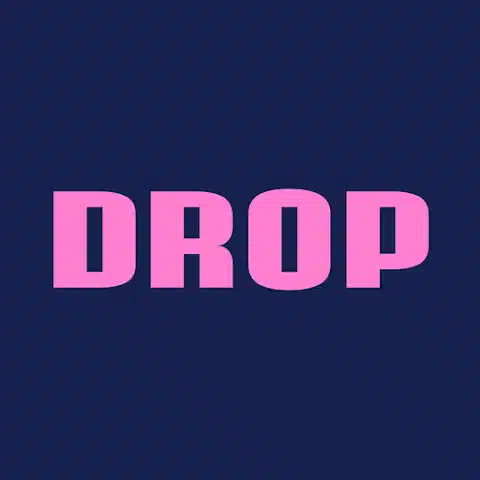 Drop
Receive a $10 bonus after reaching 1,000 points within the app
The Drop app is a loyalty reward app that pays you to shop and complete other simple tasks. You can use Drop to get cash back on shopping, play games, take polls and more to earn free gift cards.
Download Drop →
What is Drop?
Drop lets you earn cash back when you shop, answer surveys or play games. The best thing about the app is that you'll receive rewards for things you're going to buy anyhow, so there are no added costs but still plenty of benefits.
Drop is a new kind of rewards program created so you can earn cash back and rewards on everything you buy: from your morning coffee to your late-night food delivery.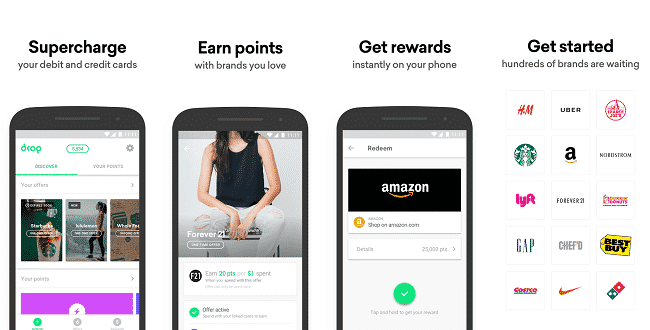 A lot of people might be thinking that they have to download another app and take time to set it up. But Drop makes it pretty simple.
How Does Drop Work?
It's easy to earn points as you shop at top brands with Drop (really). You can also redeem your points for cash rewards, once you reach $25.00 (takes a while to reach, honestly).
But the app is totally free and it lets you make every day more rewarding since you are earning points from shopping at your go-to brands – like Uber, Amazon, and Starbucks – all without a clumsy loyalty card.
Then redeem those points for gift cards at all your favorite brands, directly from the app. It's that simple.
Here's how the process works:
1. Link your credit and debit card(s) to your secure Drop account – earn points automatically!
2. Shop at your favorite brands or discover new ones curated for you – you'll earn points either way.
3. Then treat yourself – and instantly redeem your points for gift cards at brands you love. But first, you have to set up your free account here.
Bonus: Drop will also pay you a $1.00 sign up through this link. I bet you're lovin' this Drop review so far.
How Much Does Drop Cost?
Drop is completely free to use, which is great news. That's the beauty of this whole system. You're earning free rewards points without having to spend any money.
Because you're earning points for purchases you'll make anyhow, it's essentially free money. People looking to earn additional spending money will appreciate using Drop.
Pros
They have very useful free features for you if you are looking for new ways to save. They include:
Earn points while shopping — It's easy – no receipt scanning or coupon clipping. Earn gift cards at top brands across the country – Uber, Starbucks, Amazon, Walmart & more.
Get points on points on points — Double dip or even triple dip by earning points on top of your loyalty programs and credit cards. Enjoy more ways to earn – collect points by unlocking fun achievements within the app.
Get special personalized offers just for you — Check out offers and rewards tailored to your unique lifestyle. Discover your next favorite brand.
Cons
Have to link debit or credit card — Despite the fact that Drop has put in place high-security restrictions, two-factor authentication, and other security measures, anyone concerned with security will grow uneasy at this warning.
Doesn't work with VoIP — Drops asks you to verify your account using a phone number. However, the service does not function with Skype, Google Voice, Freedom Pop, Vonage, and other VoIP numbers.
Has lots of rules — It's important to read through the fine print of each offer carefully, as it can contain significant restrictions. If you don't follow the regulations, you could lose points for your purchase.
Is Drop App Safe to Use?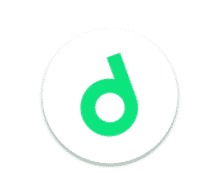 Drop is very safe to use uses the same encryption technology as popular financial services like Mint, Acorns, Rakuten and Robinhood.
In fact, Drop utilizes Transport Layer Security, or TLS, to ensure that any information transmitted through Drop is secure and protected from interception.
Drop has over 6,486+ positive reviews in the Google Play Store and 43,323+ reviews on the App Store.
This saving app uses industry-leading security practices to ensure your data is safe, all the time.
How to Refer Friends to Drop
Drop makes it easy to earn extra points by referring your friends with the Dosh referral program. If you invite a friend you can earn 5x points.
Get a head start towards your first reward. Get 5,000 points ($5) for every friend you invite to Drop. Share the Drop love, get rewarded for it.
How it works
Open Drop
Tap settings icon on Home or the invite icon
Share your invite code!
You get the points when your friend links a card to Drop
Drop is the first flexible, consumer-led, intelligent mobile rewards platform focusing on the user experience.
With over 1 million members, Drop is one of the fastest-growing apps and recently hit top 3 in the App Store under Lifestyle.
Is Drop Legit?
Drop is a legit rebate app — I recently redeemed a $20 Amazon gift card but I've been making a lot of referrals to friends and through my blog — so it may be harder for you for just normal shopping.
I appreciate that they also give you 1,000 points just for signing up. The threshold for cashing out for gift cards is 25,000 points ($25), which is on the higher side.
However, through the Drop app, I linked my credit card and started automatically earning points, eliminating the need to scan receipts, enter promo codes, or sign up for additional loyalty programs.
My credit card/debit card was supported, as are all the major ones:
American Express
Capital One
Chase
Citi
Discover
TD Bank
USAA
US Bank
Wells Fargo
It reminds me of my favorite cash back app, Fetch, and I don't see the problem with using both of them if they work.
I've used it and the retailers they work with are plentiful, I was able to score a few dollars with my linked cards. I do recommend using it.
Drop vs. Competitors
There are lots of different cash back apps and programs out there. While Drop is without a doubt one of the best I've seen so far, if you like options, here are a few more apps to consider:


Drop
Capital One Shopping
Fetch Rewards
Dosh
Redemption minimum
25,000 points ($25)
Varies by brand
3,000 Points ($3)
$25
How to save
Purchases made through your linked card

In-app offers

Power boosts
games
Purchases made through browser

Product price comparison
Earn points when scanning receipts
Purchases made through linked credit and debit cards
Major partner brands
Amazon, Walmart, Starbucks, Uber, Dunkin Donuts
Amazon, Walmart, Kohl's, Microsoft, Ulta, Verizon
Walmart, Trader Joe's, Aldi, Whole Foods
Walmart, Instacart, Dunkin' Donuts, GNC, Sephora
Our Pick

Capital One Shopping
Capital One Shopping is a free browser extension that optimizes your online shopping experience. It automatically searches for coupons and deals across 100,000+ retailers, showing you the best prices, including tax and shipping. Plus, you can earn Shopping Rewards on purchases, redeemable for gift cards at top stores.
Activate Savings Now
We earn a commission if you make a purchase or sign up through our links, at no additional cost to you.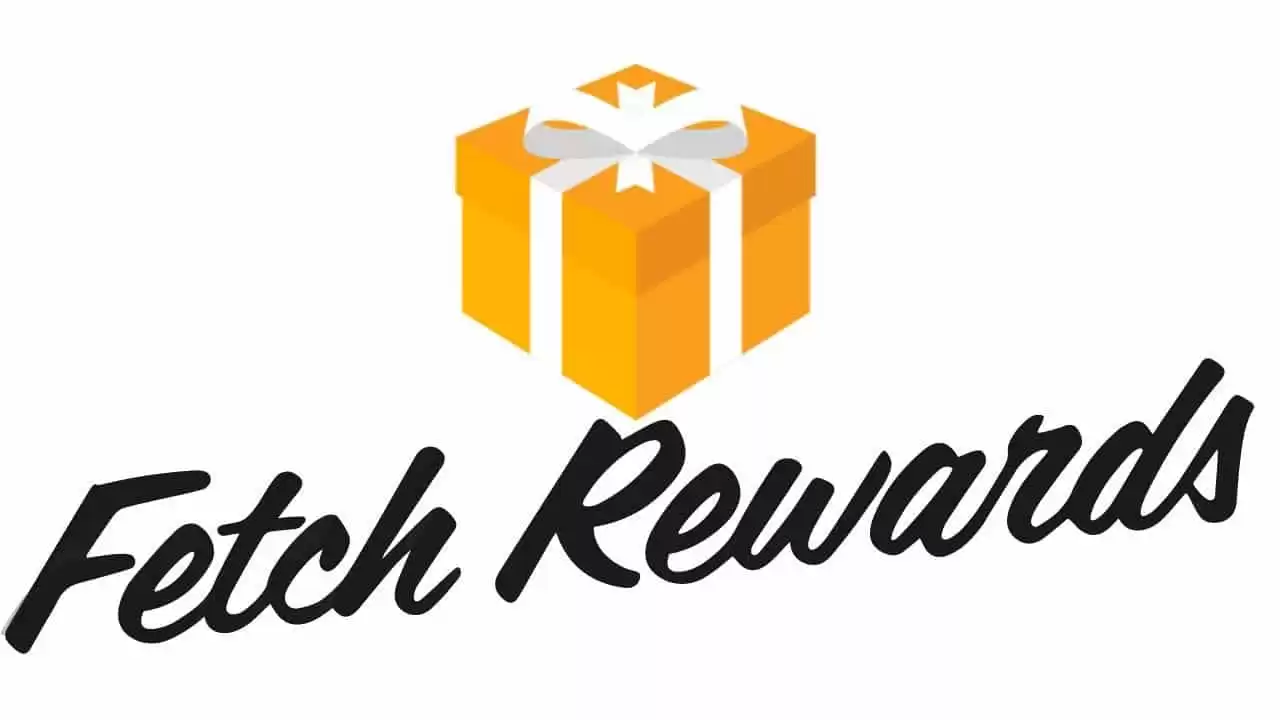 Fetch
Earn free rewards just by scanning your grocery receipts. Scan every grocery receipt after you shop and Fetch Rewards finds you savings.
Start Saving
Fetch Review
$1 sign up bonus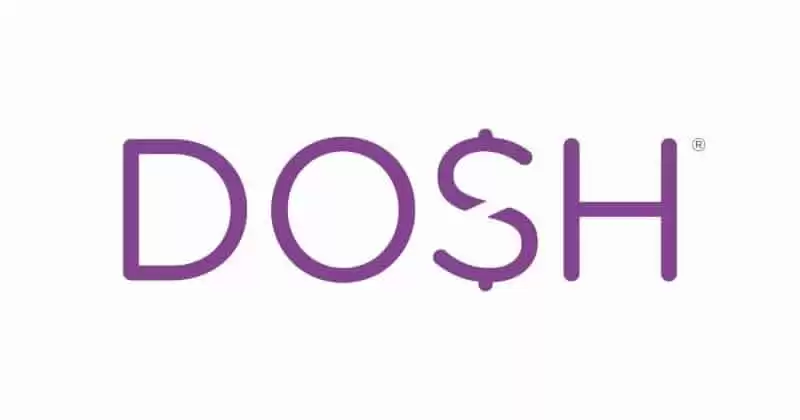 Dosh
Dosh is the easiest cash back app to use because you can just set it and forget it. Just link a debit or credit card and you can start earning cash back today.
Start Saving
Dosh Review
Drop Invite Code
If you aren't a current Drop user and plan on downloading it, consider using a Drop invite code so you can add quick points to your account.
The Drop app code, qojs1, gets you 1,000 drop points which you can claim through this Drop Referral Link.
Drop Cashback App Summary
Are you glad you learned more about this app in my Drop app review? To chalk it up, Drop is an easy-to-use app that pays you to shop.
You can earn gift cards on stuff you already buy from your favorite brands. I love it because it lets you earn cash for the shopping you would do anyway. Here is how simple it is to use this cash back app:
Download the Drop app here and remember it's 100% free.
Link your first card to claim 1000 points free.
Drop will automatically add drop points for your purchases.
Redeem Drop points for free gift cards!
Simply link your credit card and whenever you purchase at your favorite activated brands, you'll automatically get points for free gift cards.
Drop members have earned over 1 billion points and redeemed over $3 million in cash rewards. Start saving today.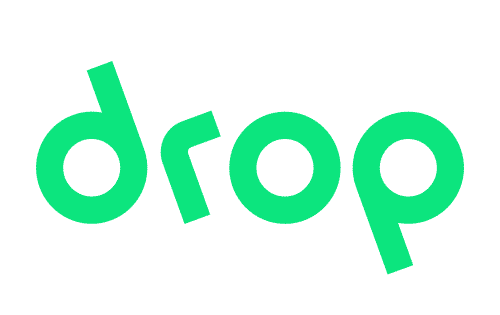 Get Out of $30,000 or More of Credit Card Debt