In this Shopkick review, I'll be discussing whether Shopkick is a scam or legit, how much you can expect to make and if it's worth your time or not.
Shopkick is an app that offers users rewards for shopping activities both online and in stores such as walking into stores, scanning items, making in-app or in-store purchases and submitting receipts.
You can redeem the "kicks" you earn for an exciting selection of digital gift cards such as Target, Amazon, Starbucks, and Groupon are just a few of the cards available.
Earning extra money while shopping is a no brainer. But if you want to learn more about how Shopkick works and if it's worth your time — my Shopkick review will cover it all.
Heard enough? Click here to get started for free with Shopkick or continue reading my Shopkick review below.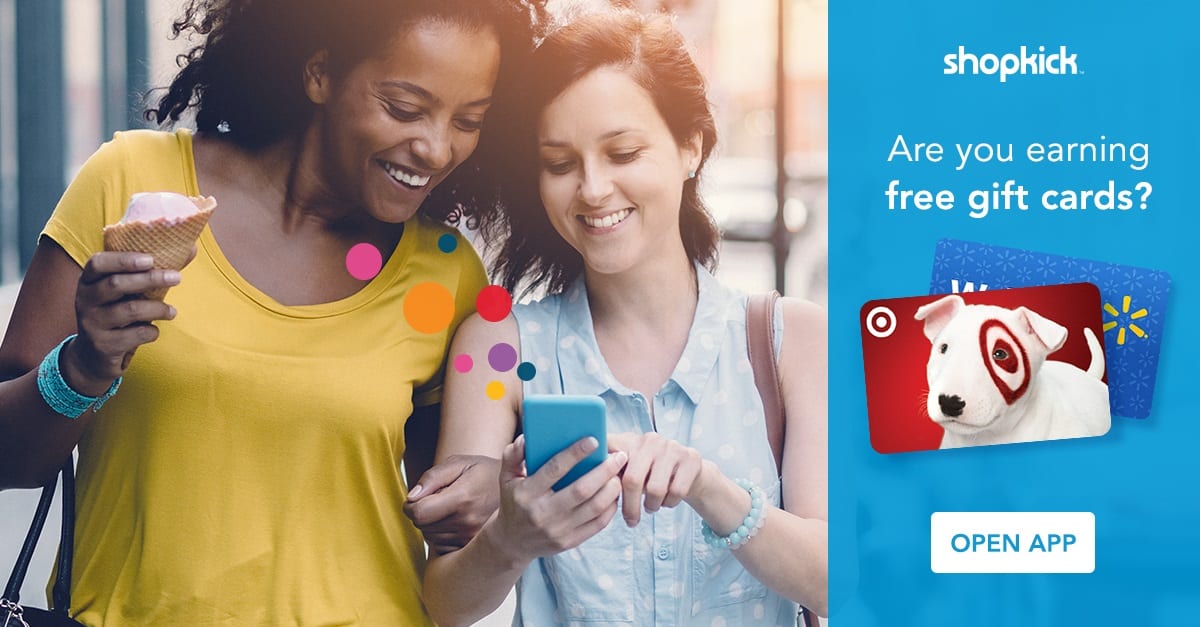 Shopkick App Reviews
In this article, I will review the Shopkick App and you can see if it's right for you. Well, to start wouldn't you want to start getting paid for doing the things you already do?
Shopkick is pretty straightforward and easy to use.
Earn free gift cards in-store and online
Shopkick is the app that rewards you for shopping in-store and online.
Earn reward points (they call them kicks), then redeem for a wide selection of free gift cards.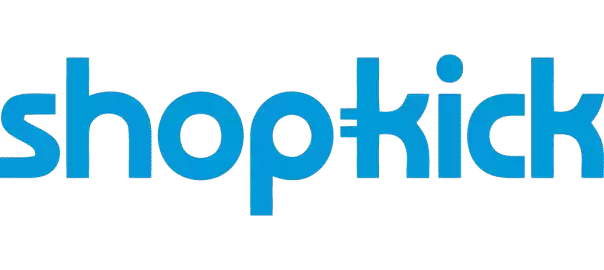 Shopkick
Download the Shopkick app and start earning points, or "kicks", for shipping in-store or online or just by watching videos!
Earn Free Gift Cards →
How Shopkick Works
To start using Shopkick, download the app in the iOS store and Google Play store. Once you're signed up, you can start earning with 8 different ways.
Earn Shopkick Points Without Spending Money
Walk into stores
Scan barcodes of select products
Watch videos
Refer friends to the app
Earn Shopkick Points With Purchases
Purchase with linked cards
Purchase and submit receipts
Make online purchases through the app
Redeeming Shopkick Points
For every 250 kicks you can get $1 in gift cards or free PayPal money. Your kicks can add up fast and you can redeem your Shopkick points and get paid in gift cards or cash out via PayPal.
Each gift card will be digitally delivered to your phone. There is a wide selection of gift cards available from Starbucks to Target, Sephora to Amazon, you can be sure to find the perfect gift card to treat yourself.
Brands Offering Gift Cards on Shopkick:
Amazon
Best Buy
eBay
Foot Locker
Gamestop
Groupon
JC Penney
Lowe's
Nike
Old Navy
Paypal
Sephora
Starbucks
Target
Uber
Walmart
Shopkick App Download
You can download Shopkick by clicking here and it is available for both Google Play and iOS devices.
Where Does Shopkick Work?
So, I'm sure you think that's good, but where does the Shopkick app work?
You can win kicks in different ways:
Shopkick In-Store
First, you need a smartphone, an iPhone or a tablet with Shopkick installed. They have the Shopkick.com mobile site, but you have to use the mobile app to get the points you need to win gift cards and movie tickets.
You can change the reward you have chosen at any time. Your decision will only be taken if you decide to exchange your kicks officially.
Entering a Store
Stores associated with Shopkick pay you between 30 and 100 kicks to enter their store. You usually have to wait a few seconds at the entrance with your open Shopkick app to earn points.
This works by each participating store having small Shopkick boxes installed at the entrance of their stores. Once you walk past the sensor, you will be rewarded with kicks.
Scanning Products
Stores also pay you to scan specific items with your Shopkick app. Generally, you get ten kicks per scan, and you can scan multiple items per store (although these items are usually not so close together).
Buying an Item
You can also earn kicks by purchase items at participating stores. The exact number of kicks you earn depends on the item you buy and from which store.
Surprises
You can earn kicks by looking at the lookbooks of each participating store, and you'll earn "random" points on random pages.
Refer Friends
You earn half of the hits that everyone you recommend has earned in the first two weeks of use. Up to 2500 points.
Connect Your Credit Card
When you link one of your credit cards, you receive up to 200 bonuses.
Referral Bonuses
Shopkick is good about offering a solid referral program with a nice little app bonus for new users.
If you haven't signed up for Shopkick yet, you can use this link and get 250 kicks. Or use the Shopkick invite code: FREE765452
Once you are a member, you can invite your friends and get 250 kicks when someone accepts your invite and gets their first walk-in or scan (within 7 days of joining) and you'll both get the kicks.
Is Shopkick Legit?
With so many ways to earn points with Shopkick, it is entirely safe and legitimate.
If you do not want to link your card, you do not need to enter into the app and you can still earn. That's right. there are still many ways to earn points when you do not link your debit or credit card.
It is easy to check your purchases, and you do not even have to shop to earn points. You will never have to disclose your sensitive personal information, and you will never be charged for the use of Shopkick.
There are a large number of free gift cards to choose from, which means that Shopkick partners with countless stores and restaurants offer consumers fun and exciting gift cards.
Scanning products in-store is an excellent opportunity to earn points, and Shopkick needs a large number of scanned products, which means you can make money by scanning the items you're looking for.
What makes Shopkick good is that it is a completely free money making app. There are some rewards programs for which you have to pay to earn points or get discounts.
Shopkick is completely free, no matter how you use it.
Tips and Trick to Shopkick
You can still make money by linking your Shopkick account to your credit card and then using this card to purchase items in eligible stores.
The number of points you earn varies from store to store. Look around for those who pay more.
If you refer friends to the Shopkick app, you earn the first two weeks of using the account. However, you can not earn more than 2,500 points through referrals. You can earn more by recommending friends from time to time.
Is Shopkick Free?
Yes, the Shopkick app is 100% free.
Pros & Cons of Shopkick
Benefits
You can earn free rewards just for walking into stores
There are no registration costs
Shopkick is entertaining to use
Downsides
It takes a lot of time to collect a lot of points
You have to buy all the time if you often want to exchange your "kicks" for gifts
Not worth your time unless you are desperately looking for rewards
You can not earn money, but rewards – unfortunately
Is Shopkick a Scam?
No, it's not a scam. Although there are some complaints, these are not major and can be neglected. It's a good app for people who love shopping and is a good source of earning gifts, gift cards, movie tickets and many other rewards
With so many ways to earn points through Shopkick, it's completely safe and legit.
Competitors and Other Money Saving Apps
If you want to see the best money saving apps in one place, then you'll be happy to know that I personally tested other apps like Shopkick.
And you can filter through the list below to find the best savings app for you that will help you save money.
Managing personal finances is a painstaking task, but that doesn't mean you shouldn't pay attention to budgeting. Managing your money is the best thing you can do for yourself in today's unpredictable economy. And, there are several money-saving apps that can help you achieve your goal.
Whether you want to save money for a vacation or saving up for a car, it's crucial you stick to a saving or spending plan.
Here are a couple of apps like Shopkick that you should consider using to save money.
Apps Like Shopkick
App
At a glance
download
SoFi
★★★★★


SoFi is one of the best money-saving apps that offers everything all within one app. Switch to SoFi Money—a cash management account that earns interest, has no account fees, and more. Get $100 instantly when you switch your direct deposit to SoFi Money.

CLAIM $100 BONUS

Personal Capital
★★★★★


Use the Personal Capital's Savings Planner to find out how much you need to save each year. Plan your retirement savings, emergency funds and progress towards paying down debt while budgeting and saving money.

100% FREE

Truebill
★★★★★


This free app delivers on its promise to save you money effortlessly. You can use it to lower your bills, cancel unwanted subscriptions and bill negotiations.

SLASH YOUR BILLS

Robinhood
★★★★★


Open a new account in the next 24 hours and you could between $5 and $200 in free stock.

CLAIM FREE STOCK
Shopkick Review Conclusion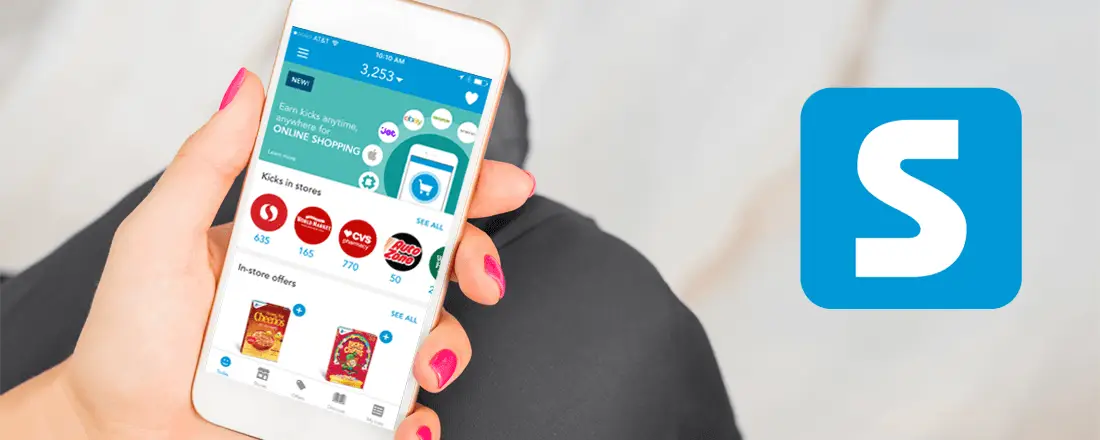 Shopkick is a free smartphone, an iPhone app that earns you points to visit stores, scan items in the store and shop. This is one of the best ways to earn gift cards and save money.
Shopkick is a legitimate method to make money. You can use the app to save some rewards, and the methods of making money with the above application are easy to apply.
In case you are looking for a way to earn with your shopping or you're just getting started with learning how to earn when you shop, sign up for Shopkick today.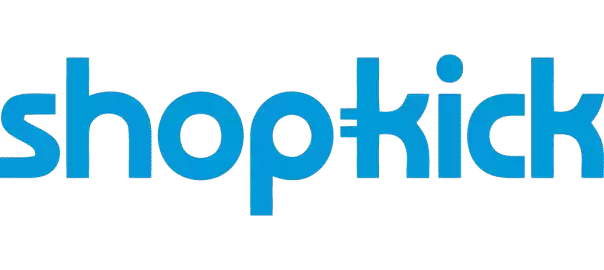 Shopkick
Download the Shopkick app and start earning points, or "kicks", for shipping in-store or online or just by watching videos!
Earn Free Gift Cards →
Earn up to $100 today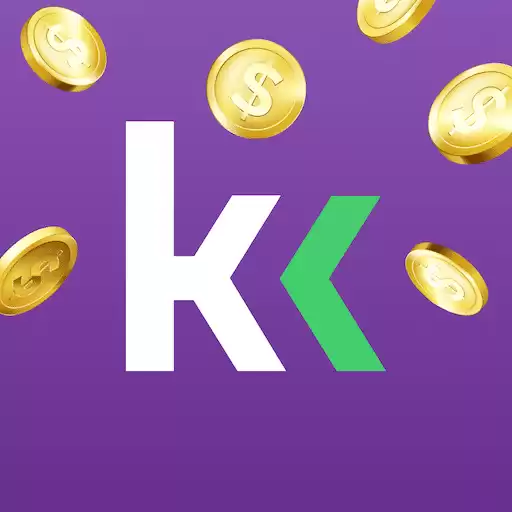 KashKick
Trusted by 2M+ users like you
This site pays you cash to play mobile games, save money, take surveys, and see offers — make $100 today. Over 2 million users agree that KashKick is a fresh and lucrative way to earn money and get paid directly to your PayPal!
SIGN UP & START EARNING NOW