Are you already budgeting and saving money but still find it tough to rack up some extra cash?
I totally get it — Life happens.
Sometimes you just need some money to pay a bill or you're trying to save up for something you want (love Hawaii this time of year).
But you don't want to fall behind on bills and are struggling to stay on top of your financial goals. Sure, another 4,000 dollars earned in the next few weeks wouldn't hurt.
Sometimes saving money can only get you so far. So if you want to learn how to make money or are you looking to learn how to make $4000 fast then listen up.
This is an exhaustive list of things that anyone can do, in order to make $4,000 of fast cash this year (or sooner).
Let's get started. How to Make Money Fast ($4,000 or more)
10 Weekend Side Hustles To Make $4,000 Dollars Fast
No excuses here. If you want to learn how to make money fast, you'll need to hustle on the weekends.
1. Make $4,000 fast selling scrap metal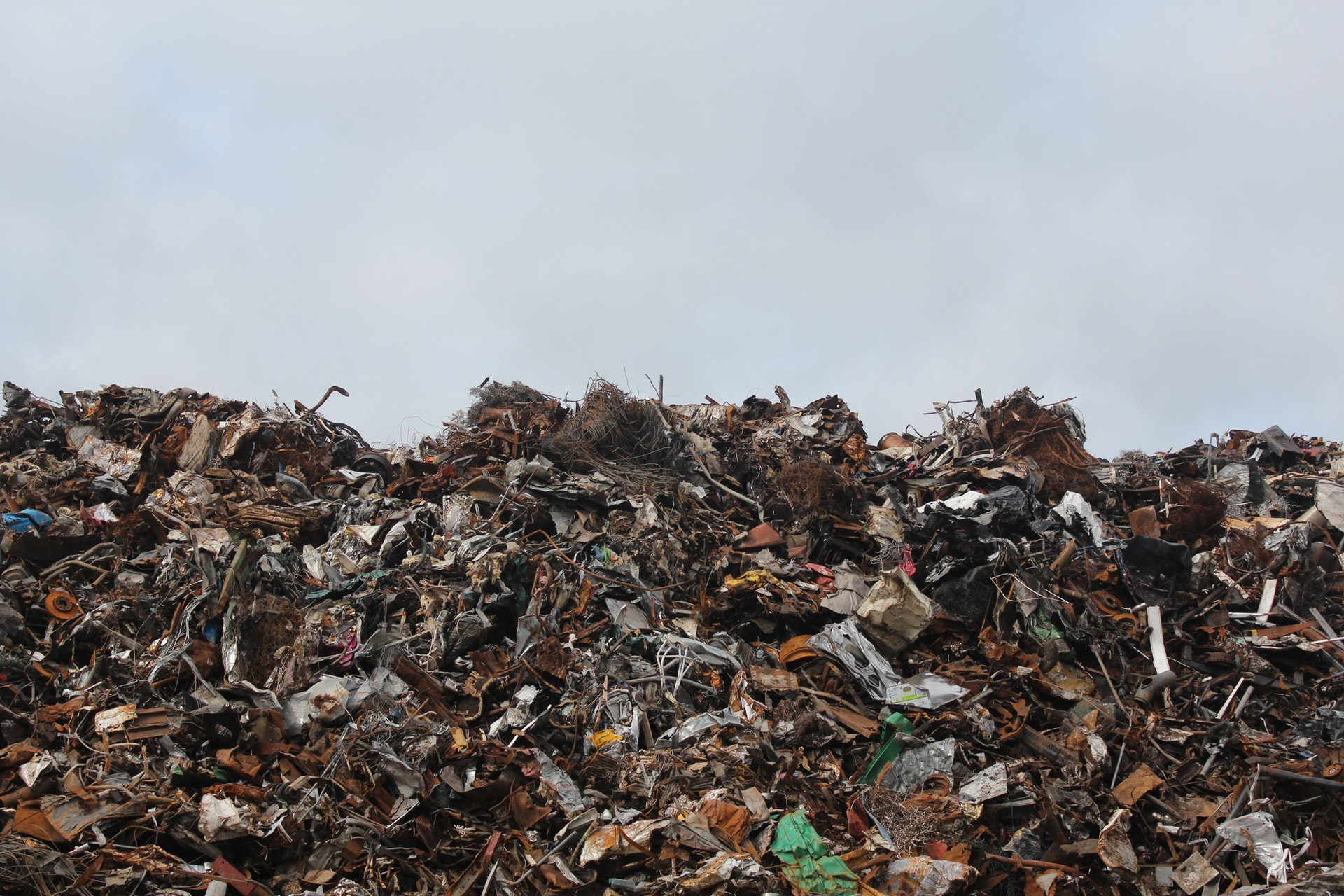 Scrapyards will often buy electronics, appliances, and metal vehicles that you may have in lying around in your home. It's not uncommon for a scrapper to make up to $100-$200 a day from their hauls.
Scrapyards make money by reselling their accumulations of metals either to refineries or larger scrap brokers. Your best bet is bringing copper and aluminum to your local scrapyard. Or if you have an extra fridge, you can scrap it for around $30 at your local scrap yard and get paid today.
If you are looking for a scrap yard near you that will pay you money for your metals or appliances, then keep these tips in mind.
2. Make an extra $400 a month selling your plasma
If you need money right now then you can earn it quickly by selling your plasma. Expect to earn from $25-$50 and you can likely get paid today. It takes around 30 minutes to sell plasma, but if you are a new donor, expect to wait even longer.
This is a great way to make money today. Once you do it once, it'll be faster to do it the next time and you can start doing it two times every week. That's an extra $400 a month.
3. Transcribing audio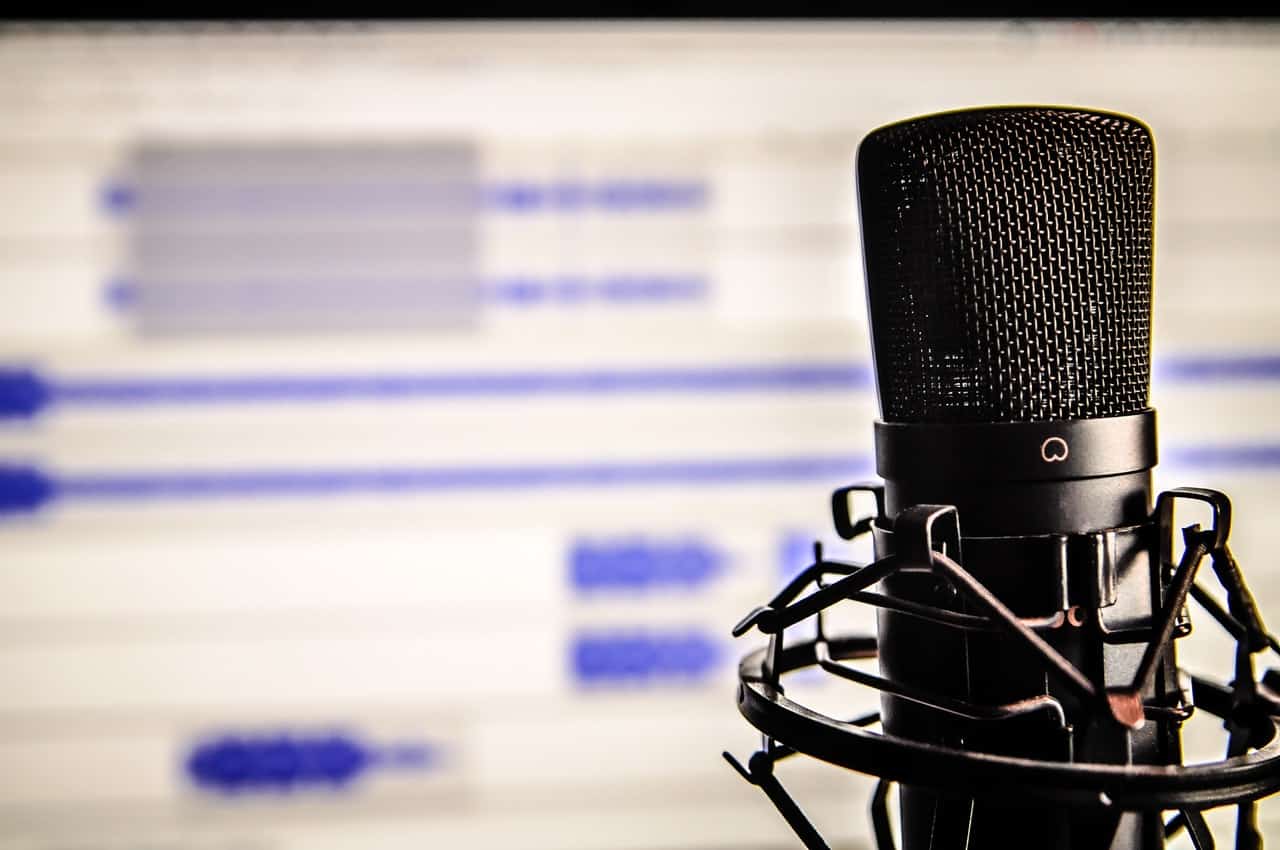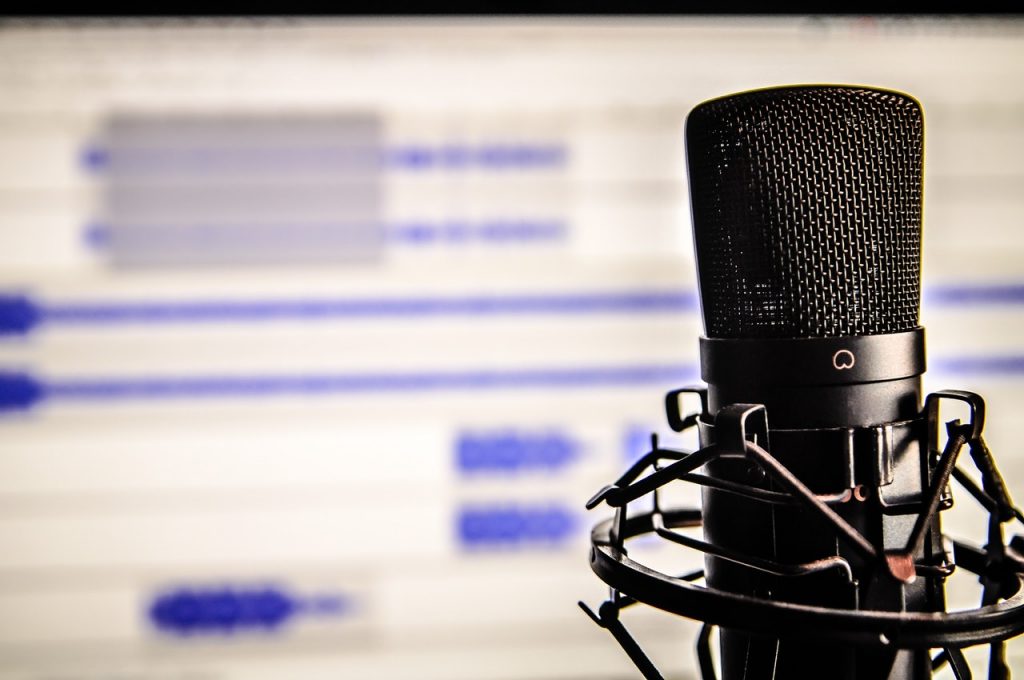 Are you skilled in typing? If you are, you have the potential to earn upwards of $20 per hour by converting audio into text — with higher pay rates if you have a background in legal or medical fields.
Platforms such as TranscribeMe provide opportunities to monetize this talent, allowing you the flexibility to take on as much or as little transcription work as you prefer.
On Speakwrite, transcribers are compensated between $0.005 to $0.006 per post, with the highest performers averaging about $4,000 monthly.
4. Make $4,000 fast with your hobbies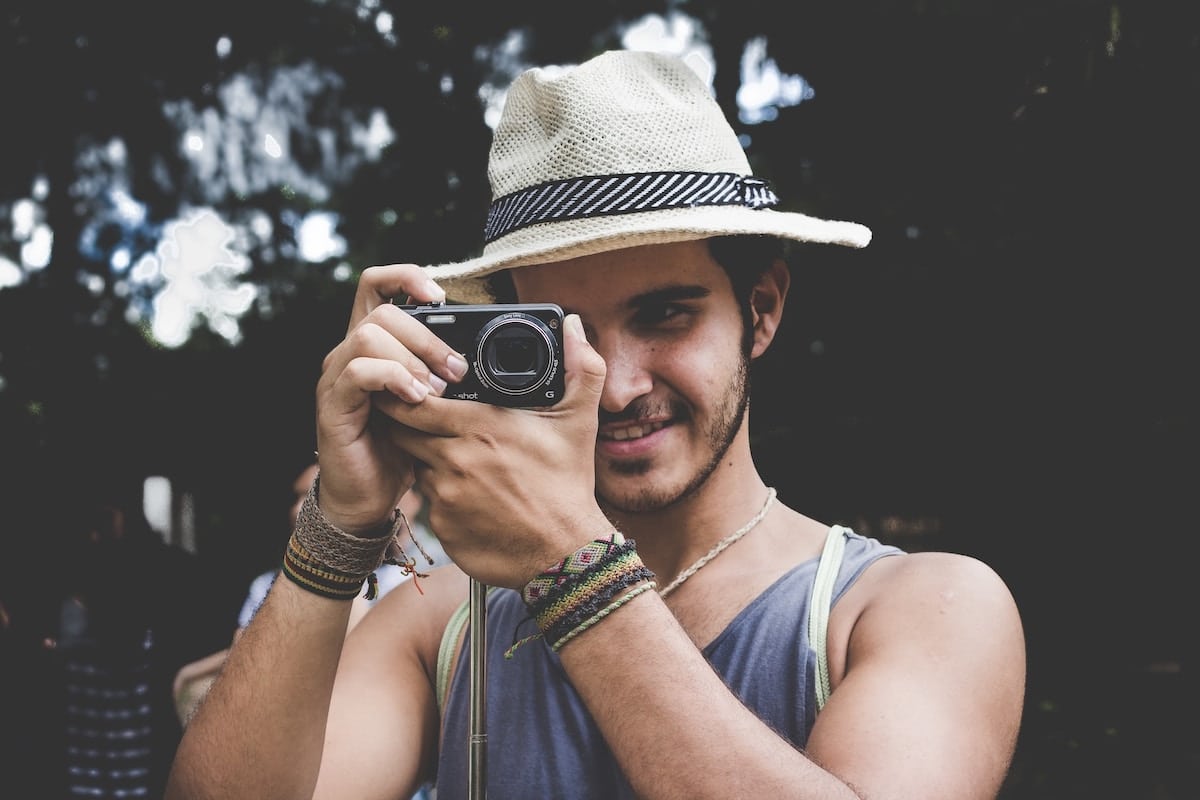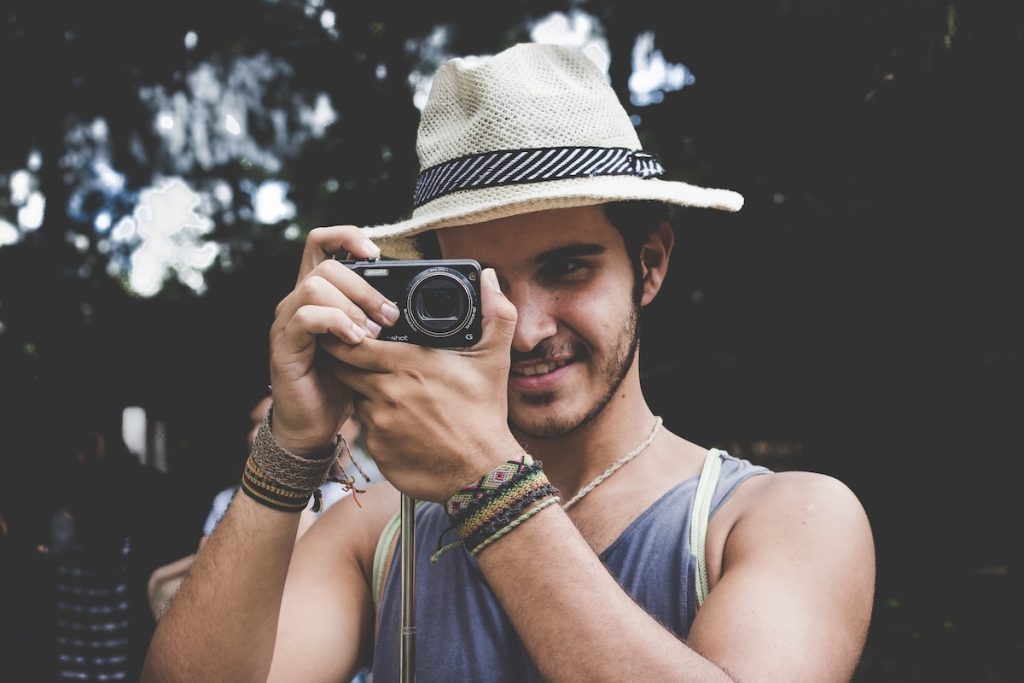 "One of the greatest discoveries a man makes, one of his great surprises, is to find he can do what he was afraid he couldn't do."

~ Henry Ford
Do you have a habit of penning down your thoughts in your journal every day? Do you love taking your dog on a walk every day? Or, do you spend most of the time of your day in playing video games?
If you are nodding in affirmation, then it seems you can easily make money.
How?
Well, there are a number of hobbies that can actually be turned into a money-making side hustle. If you have one, then it's time you dive further into it, and if you don't, then it's time you develop one.
Making $4,000 quickly from a hobby requires a combination of skill, market demand, and sometimes a bit of luck. While no hobby guarantees a fast income, some popular hobbies have the potential to generate significant earnings in the right circumstances:
Photography: By doing professional shoots such as weddings, events, or portraits, or selling stock photos online, photographers can earn substantial sums.
Freelance Writing: If you have a knack for writing, websites, magazines, and blogs are often on the lookout for quality content. Specialized fields, like technical or copywriting, can pay handsomely.
Crafting and Handmade Goods: Sites like Etsy allow artisans to sell their handcrafted items. This includes jewelry, clothing, home decor, and more.
Blogging or Vlogging: While building a blog or YouTube channel takes time, if you already have a significant following, affiliate marketing, sponsorships, and ad revenue can result in impressive earnings.
Teaching or Tutoring: Offer classes or lessons in something you're proficient in, like a musical instrument, a language, or academic subjects.
Investing: It's risky, but if you're knowledgeable in stock trading, cryptocurrency, or other investments, there's potential for significant returns.
Flipping: Buy items at a lower price (garage sales, thrift stores) and sell them at a markup. This can be done with furniture, collectibles, electronics, and more.
Music or DJing: Performing at local venues, events, or weddings can bring in a solid income if you're talented and well-promoted.
Baking or Cooking: Catering events, selling baked goods, or hosting supper clubs can be lucrative for those with culinary skills.
Digital Art and Design: If you're skilled in graphic design, you can take up projects or sell designs on platforms like Redbubble or Society6.
Gaming: Some gamers make money through platforms like Twitch or YouTube, game apps to win real money, game testing, or participating in eSports tournaments.
Remember, while these hobbies have the potential to earn, there's no guarantee of a set amount, especially in a short timeframe. It's essential to be passionate about the hobby, continually improve your skills, and be persistent in your efforts. Additionally, the initial investment, marketing, and networking can significantly influence success.
5. Pawn or sell items of value for $4,000 fast
If you are still thinking I need money right this second then take some time to dig through your closets, basement or attic and find some valuable items that can sell for some cash.
For example, if you have some unwanted jewelry, you can sell it for some fast cash. If you have gold then you can use our gold-selling guide to find out where to sell jewelry for the best value, like on Worthy.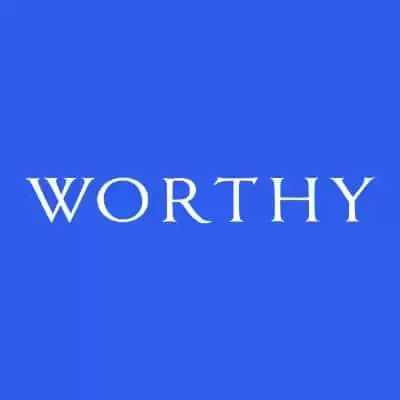 Worthy
Worthy is an online luxury auction house, helping you get more for the jewelry you've outgrown. Led by the very best in the luxury goods market, they work together to bring the fairest market value for your valuable items while providing stellar service.
Sell Your Jewelry on Worthy
To quickly secure a significant amount, such as $4,000, consider pawning high-quality jewelry, particularly pieces with diamonds or gold. Luxury watches like Rolex or Omega, high-end electronics, top-tier musical instruments, or luxury handbags from brands like Chanel or Louis Vuitton are also in demand.
To potentially get $4,000 from pawning, consider:
Jewelry: High-quality pieces with diamonds or gold.
Watches: Luxury brands like Rolex or Omega.
Electronics: High-end cameras or newer Apple products.
Musical Instruments: Brands like Gibson or Fender.
Luxury Handbags: Chanel, Louis Vuitton, or Hermès.
Vehicles: Cars, motorcycles, or boats.
Gold & Precious Metals: Bullion, coins, or scrap gold.
Remember, pawn shops tend to offer a fraction of retail value, so ensure you can repay the loan if you wish to reclaim your item.
6. Rent out your car to strangers and earn over $4,000 this year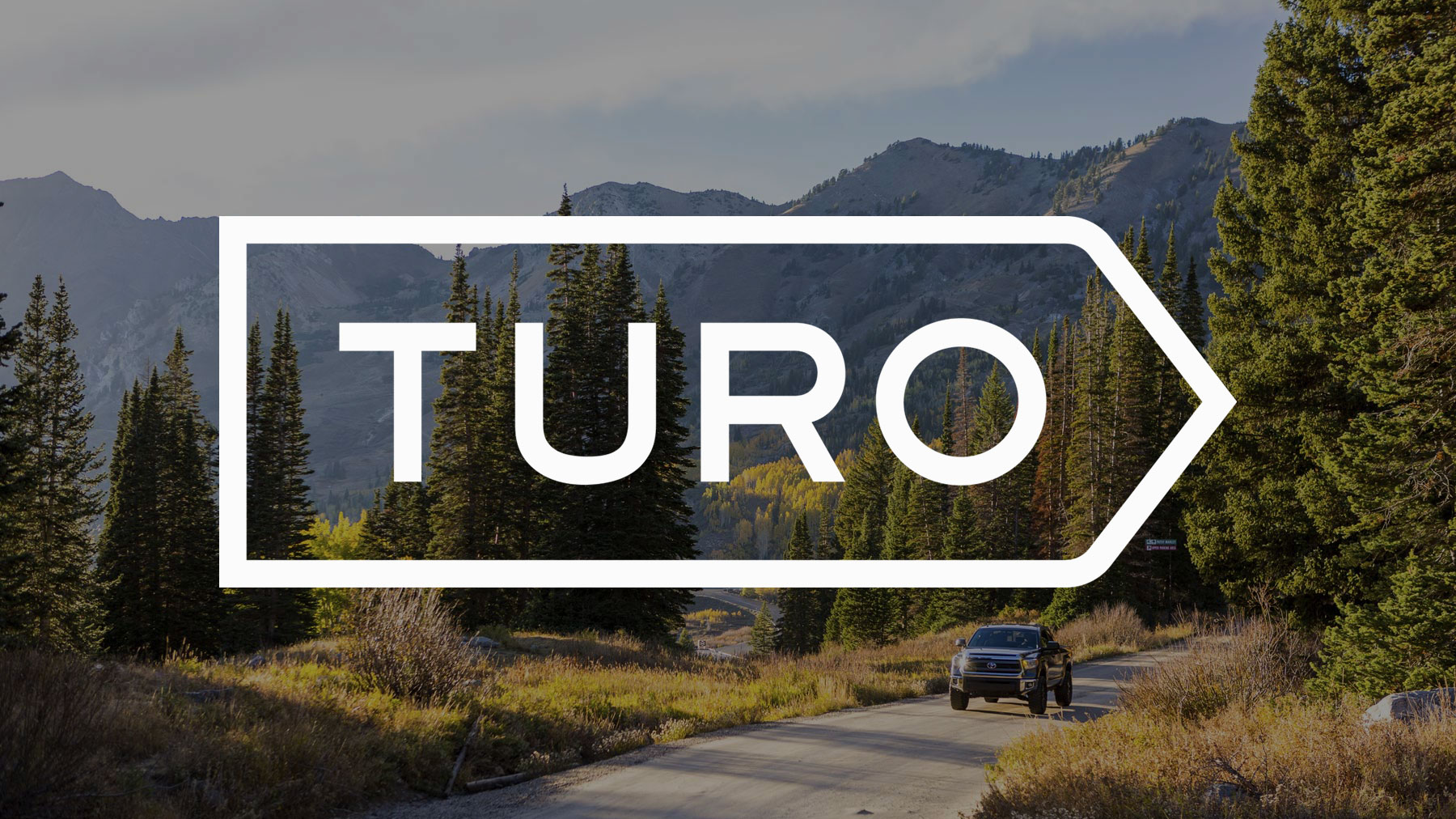 There are a lot of ways to make money fast with just your car. Did you know that you can rent out your car when you're not using it? And that you can bring in a lot of extra cash in your wallet by doing so?
Do you plan on heading on a vacation soon while your car sits unused at your home? Do you sometimes not use your car on the weekends? If so, renting out your car while you're not using it could be an easy way to make passive income.
A well-known company, Turo, which has signed up nearly 5 million users to its website, according to Bloomberg, lets you do just that.
It's also really simple to do (and free). Listing your car is quick and easy and takes less than 10 minutes to set up. According to a recent Turo review, somebody listed their car for 5 days every month and made $3,496 in a year. Sounds pretty good to me.
Consistently renting out over a few months can help you reach the $4,000 mark. Remember to factor in maintenance and Turo's commission when calculating potential profits.
7. Make $4,000 fast with a spare room
Yup, it's true! There is a company out there called Airbnb that can net you over thousands in a month just by listing your spare room just a few nights out of the month.
To make $4,000 on Airbnb, ensure your property or room is well-prepared and appealing. Start by researching local listings to price your space competitively.
Enhance your listing with high-quality photographs and a detailed description to entice potential guests. Offer amenities that travelers value, such as Wi-Fi, essential toiletries, or a workspace.
Ensure your space remains clean, and always be responsive and hospitable to guests to garner positive reviews. These reviews can boost your listing's visibility and attract more bookings.
If your area hosts events or peak tourist seasons, consider adjusting your prices to reflect increased demand. Consistently hosting guests over several months can help you accumulate $4,000. Bear in mind, Airbnb will take a commission, so factor this into your earnings calculations.
8. Make $4000 fast or more flipping homes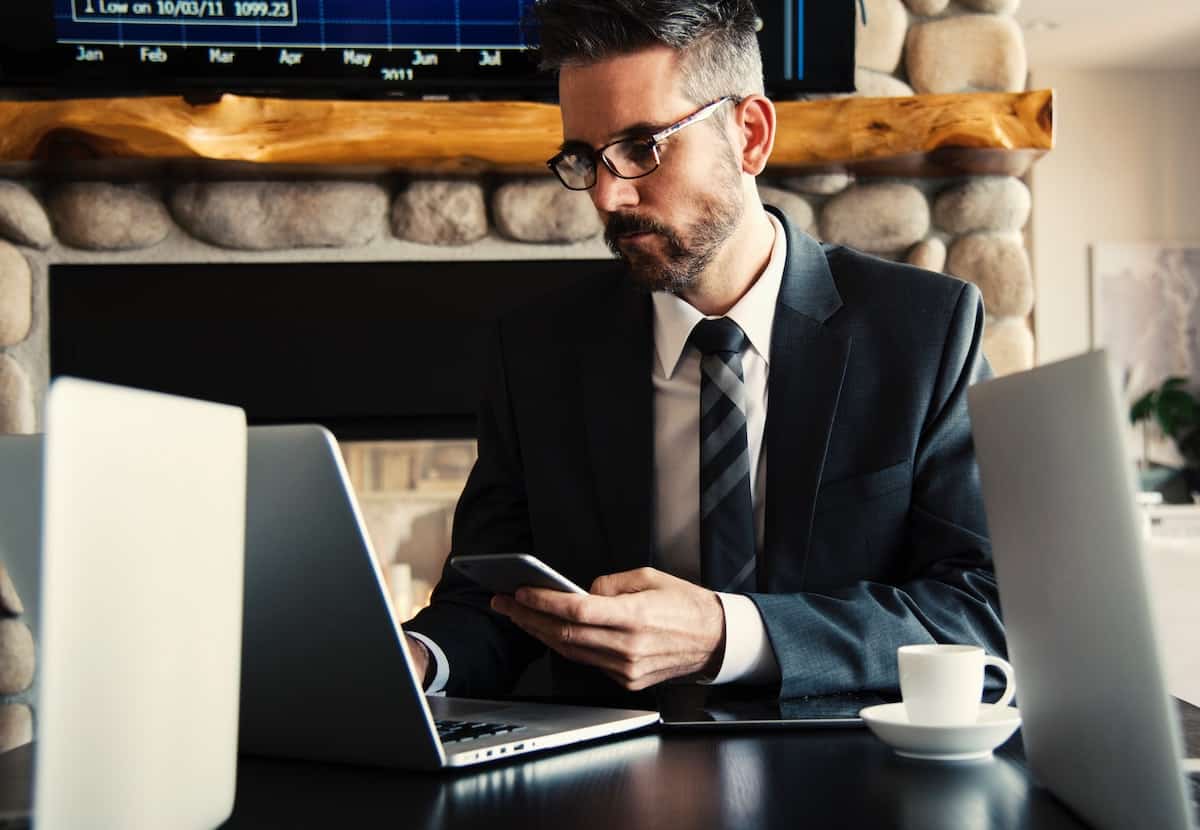 Whether you just want to make an extra $4,000 a month in addition to your full-time job or plan on becoming a solo entrepreneur, starting your own side hustle is a great way to create new opportunities. And there are only a few side hustles that offer a greater chance for financial growth than home flipping.
Making $4,000 quickly by flipping homes requires a strategic approach. First, research potential properties, targeting those priced below market value, often due to cosmetic issues or foreclosures. Secure financing ahead of time, either through a mortgage, personal loan, or investor backing.
Once acquired, focus on high-impact, low-cost renovations such as painting, landscaping, and minor repairs to quickly increase the property's value. By working efficiently and targeting properties in up-and-coming neighborhoods or those with immediate potential for increased value, you can maximize your profit margin.
After renovations, list the property at a competitive price. A quick sale, combined with a well-calculated purchase and renovation budget, can yield a profit of $4,000 or more. However, always account for unforeseen expenses, taxes, and realtor fees.
While there's no denying that home flipping can turn into an extremely lucrative business (with many doubling their initial investment), this side hustle also carries a bit of risk.
So what can you do to ensure that your home flipping efforts actually generate a profit? These seven tips will help you get on the right track.
9. Make $4,000 fast selling your used items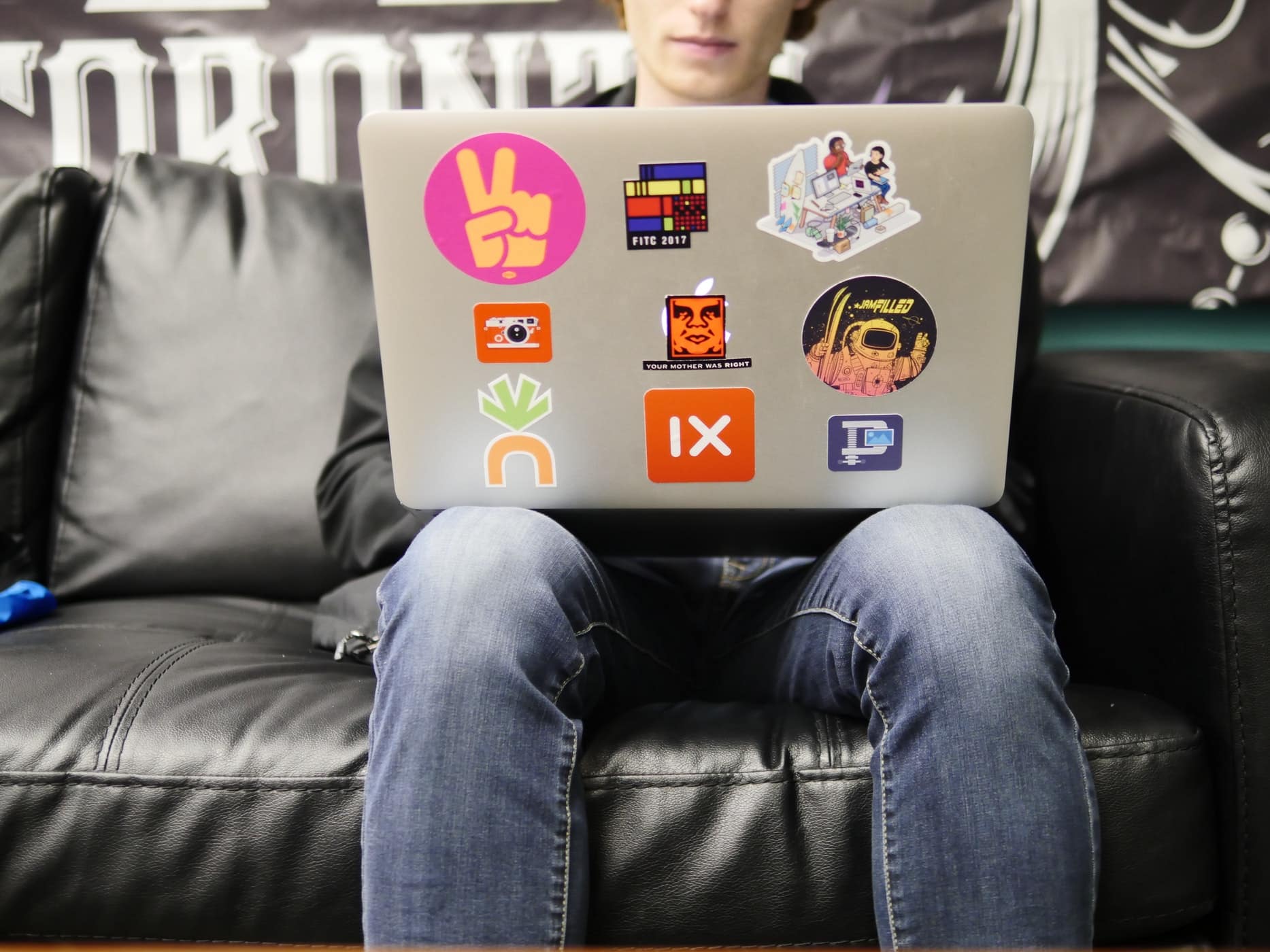 Have an old laptop, used textbooks, old clothes, or even used DVDs lying around? It's not much of a secret that you can easily get money for those items you have stored in the closet, attic or basement that are just collecting dust.
To generate $4,000 selling items around your home, begin by decluttering and categorizing belongings you no longer need. High-value items like electronics, designer clothes, collectibles, and unused appliances can fetch a significant sum.
Use platforms like eBay, Craigslist, or Facebook Marketplace for broader reach. Present items attractively with clear photos and detailed descriptions. Price items competitively by researching similar listings. Or host a garage sale for smaller items and consider bundling products for quicker sales.
Throughout the process, ensure swift communication with potential buyers and be open to negotiations. Consistent effort, combined with a strategic approach to selling, can help you accumulate $4,000 from unused household items.
Here are some articles for you to use to get rid of your junk for cold hard cash near you:
10. Make $4000 fast with DoorDash
DoorDash is looking for people who want to start delivering food to earn extra money and work on their own schedule.
Once you sign up to become a dasher, DoorDash will reach out about an orientation. Complete the orientation, and you're on your way towards getting paid for every completed delivery plus 100% of tips received.
Just be sure to take advantage of the "Challenge" promotions where completing a certain number of deliveries earns extra bonuses. By combining these strategies and consistently dashing, reaching the $4,000 mark becomes more achievable.
This is such an easy way to make money fast by delivering on your free time while making extra cash and funding your personal goals.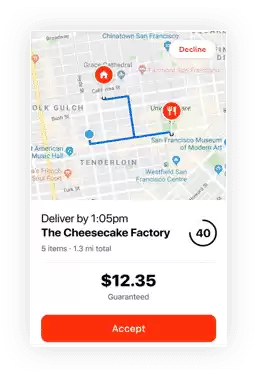 DoorDash Driver
Earn extra money for your short-term or long-term dreams with DoorDash. As a Dasher, you can be your own boss and enjoy the flexibility of choosing when, where, and how much you earn. All you need is a mode of transportation and a smartphone to start making money. It's that simple.
Learn More →
DoorDash Review
3 Ways to Make Money Passively
Let your money make you money with these passive income ideas that will teach you how to make money in no time.
11. Earn rental income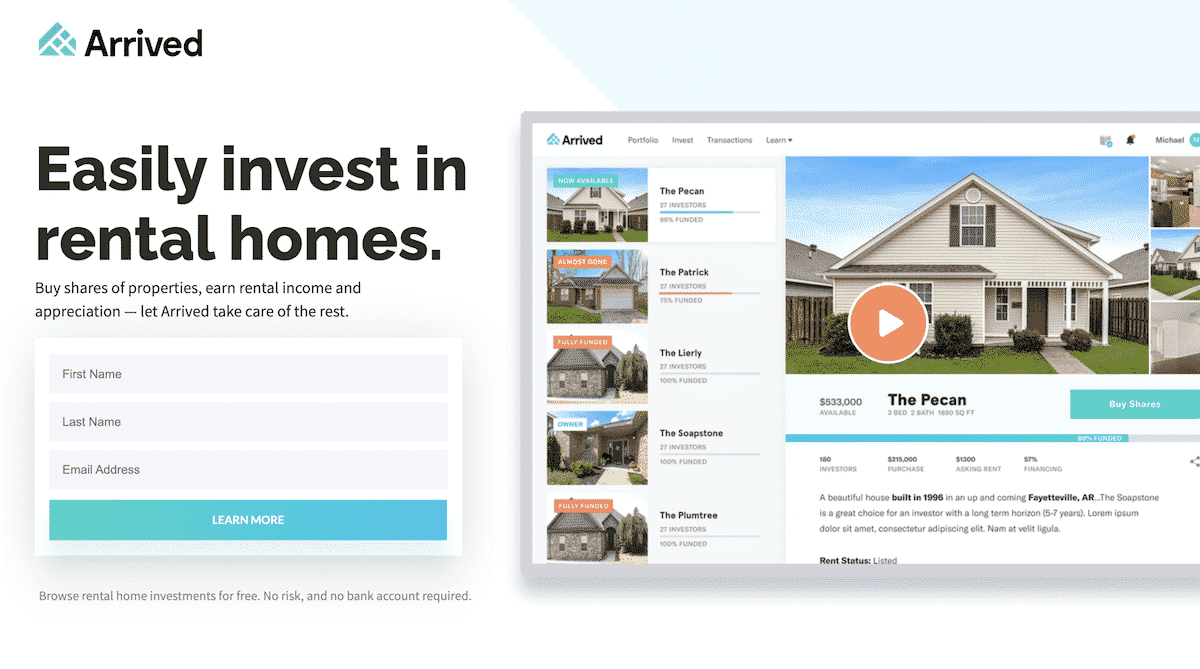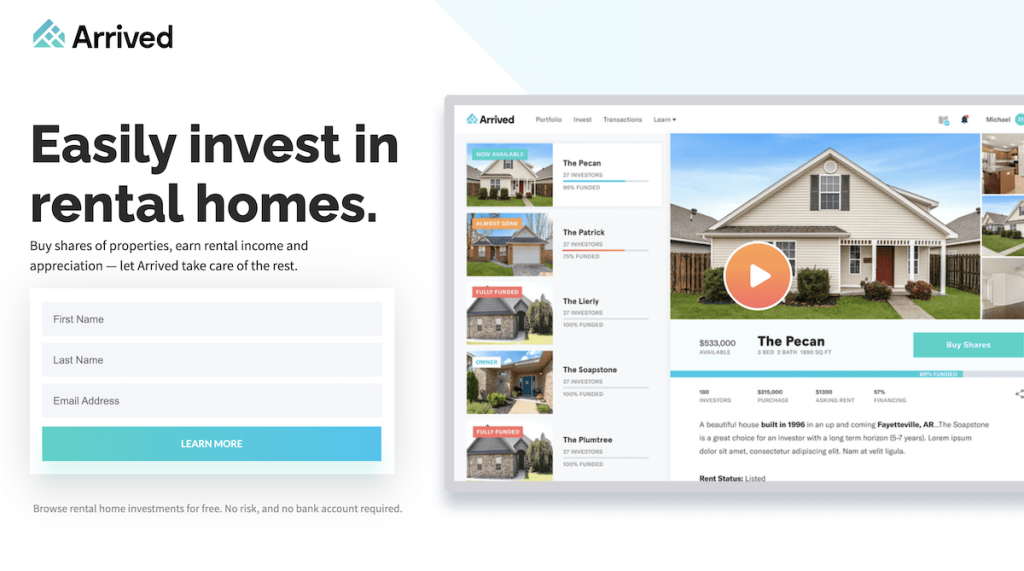 Want quick money? Arrived Homes lets you easily invest in rental homes. Testing this offer, I was able to buy shares of properties, earn rental income and appreciation — and Arrived took care of everything.
With Arrived, you can get started with as little as $100.
It's an especially useful tool to use if you want to diversify your portfolio and have someone else handle all the work that comes with being a landlord. All you really need to do is sign up, and collect your rental income each quarter.
If you're interested, I recommend you sign up for more information from Arrived Homes by clicking here.
Best for low minimum investment

Arrived
Arrived is a very easy-to-use platform that allows individuals to invest in real properties for as little as $100. This option is best for users who want to make money consistently and let their money make them money.
Open Account
Arrived Review
Real estate investing not your thing? Other smart ways to invest include:
Acorns: Open a new Acorns account and earn a $10 credit. It's that simple — no minimum deposit or balance is required. You'll receive the sign-up bonus credit after completing your account registration.
Yieldstreet: Yieldstreet is a very easy-to-use app that allows individuals to access alternative investments to build passive income. This option is best for users who want to make money consistently and let their money make them money.
Masterworks: You own shares of Apple, Amazon, and Tesla. Why not Banksy or Andy Warhol? Their works' value doesn't rise and fall with the stock market. And they're a lot cooler than Jeff Bezos.
12.

Start investing in stocks
The app you should know about is SoFi Invest. It's easy, it's fee-free, and it's a bright idea.
Not-so-newsflash: fees are frustrating and they can keep people from investing. It's why SoFi charges $0 in SoFi transaction and management fees. So there's no reason not to start investing.
Trade stocks and ETFs with no commission fees, participate in upcoming IPOs, and buy fractional shares with as little as $5 with SoFi Invest. If you are interested, you can get more information from them here.
Get $25 bonus

SoFi Invest
SoFi Invest is one of the best investment apps, especially for beginners in the US. It offers an intuitive trading experience, active or automated investing, and options like cryptocurrencies. SoFi Invest offers a variety of investment options, including stocks, bonds, fractional shares, ETFs, options, IPOs, crypto trading, retirement accounts, and robo-advising.
Open Account
13. Get paid to play games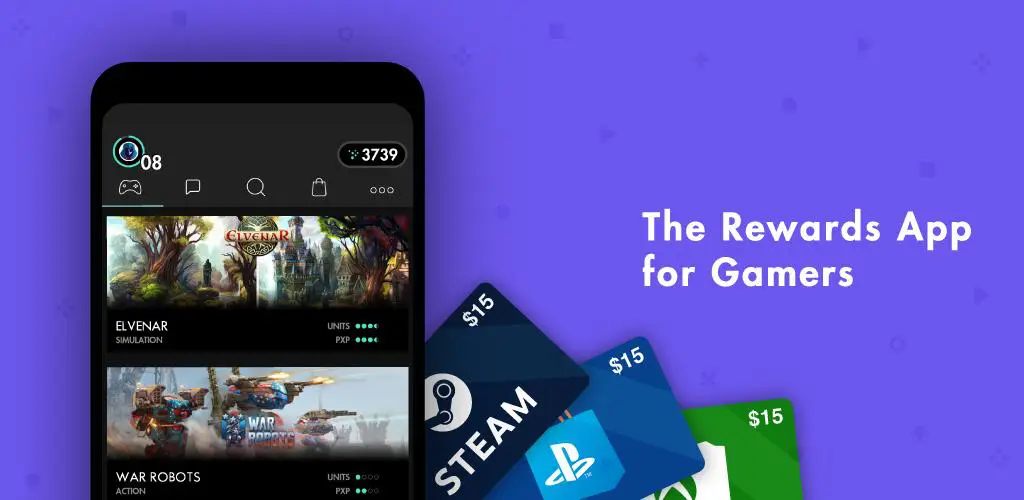 We all heard the old saying "Time is money" right?
Instead of playing games on your phone like everyone else and feeling bad for wasting your time — now you can get paid for it.
Getting paid for playing games sounds like a dream. But if you download a free new app, and then download games from it and play, you earn money.
As you level up you can earn more money for cash rewards or gift cards.
This is a great opportunity for those looking to get paid for something they enjoy, like winning free gift cards and cash for playing games. I use it and it is legit and has over 35,404 positive reviews in the Google Play store.
If you're interested, I recommend you download the app from the Google Play store for free by clicking here.
100% free, no deposits required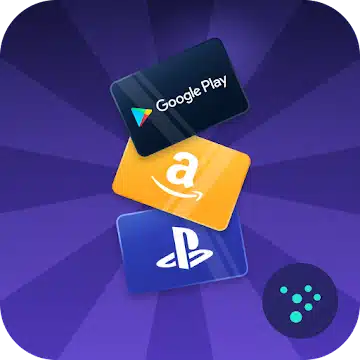 Mistplay (Android Only)
Earning money by playing games on your phone sounds like a dream. But Mistplay really pays you for playing new games with free gift cards. It is 100% free to play and you never have to deposit any money.
Start Playing
Mistplay Review
Related: 28 Free Game Apps to Win Real Money
3 Ways To Get Paid More at Your Job
If you want to get a raise at work you will have to take some bold steps to get what you desire. Here are the steps you need to take to help you make an extra $3,000 this year at your job:
14. Ask your coworkers how much they earn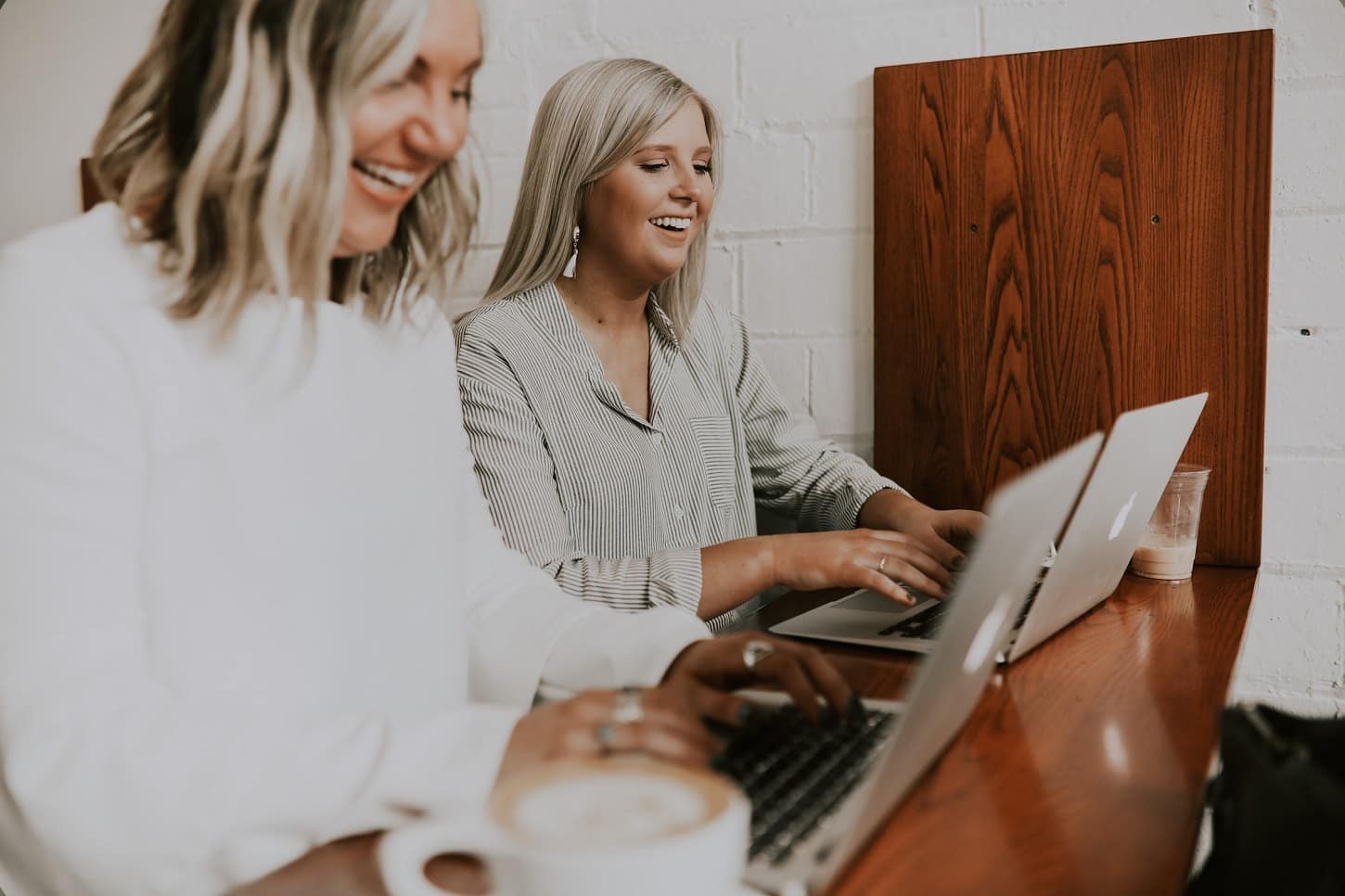 Ask your colleagues how much they make. Talking about what we make is taboo in our society, but it gives employers all the leverage when we don't know what our co-workers make. So ask them. The fear here is that your colleagues will say no. But so what? Even if they judge you and think you're weird and inappropriate, who cares?
You cannot possibly know if you're being paid what you're worth if you don't know what others in your field are making. Sure, you can do some blind research on websites like Glassdoor and Payscale, but nothing is going to light a fire under you like learning that Ned who sits in the cubicle right next to you and works half as hard as you is making $4,000 more than you.
Will it be uncomfortable? Absolutely. Do you know what's more uncomfortable, though? Wasting your life away at a job where you're devalued because you're too scared to find out what you could or should be earning.
15. Ask your employer if they disclose employees' salaries company-wide
Inquire about company-wide salary disclosure, just do it. While it may be controversial, transparency can shift power dynamics. Approach HR, referencing progressive companies that reveal employee salaries, and ask if your company plans to do the same.
While employers may want to maintain salary secrecy, it's been illegal since 1935 for private firms to stop employees from discussing pay.
Simply asking HR isn't breaking any rules, and if faced with retaliation, legal action could be a recourse. Despite the discomfort, initiating such conversations empowers employees and pushes companies towards pay transparency.
16. Ask for a raise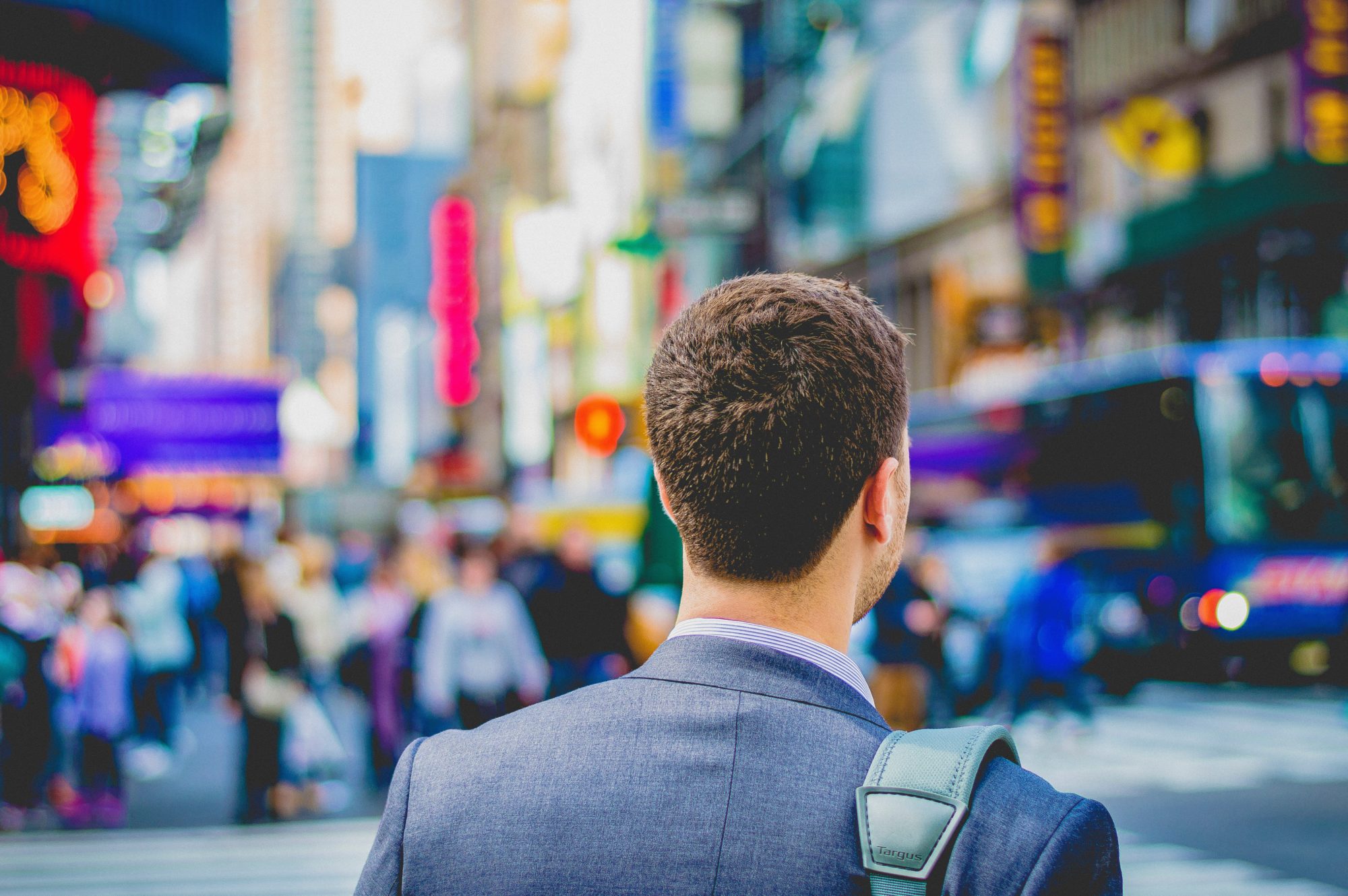 If you believe you're underpaid, gather evidence to support a pay increase. List your significant contributions, particularly those boosting company profits or growth. Anticipate potential employer objections and request a meeting when work isn't hectic.
Arrive prepared, dressed appropriately, and consider alternative benefits if salary isn't negotiable. If they decline, despite your evidence, it might signal the company doesn't prioritize your career growth, suggesting a potential move elsewhere.
7 Best Ways to Make Money Fast
The best way to start making $4,000 fast is to get some quick wins (in the form of free money).
17. Get paid to take online surveys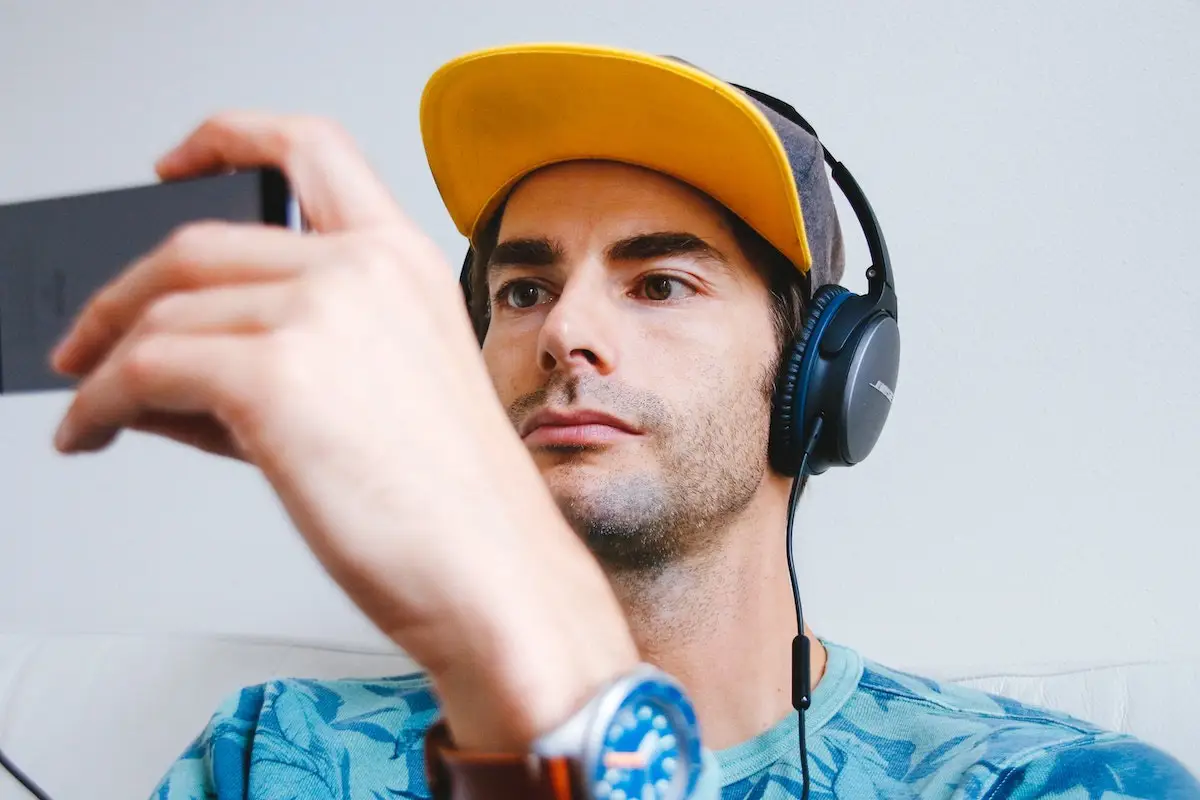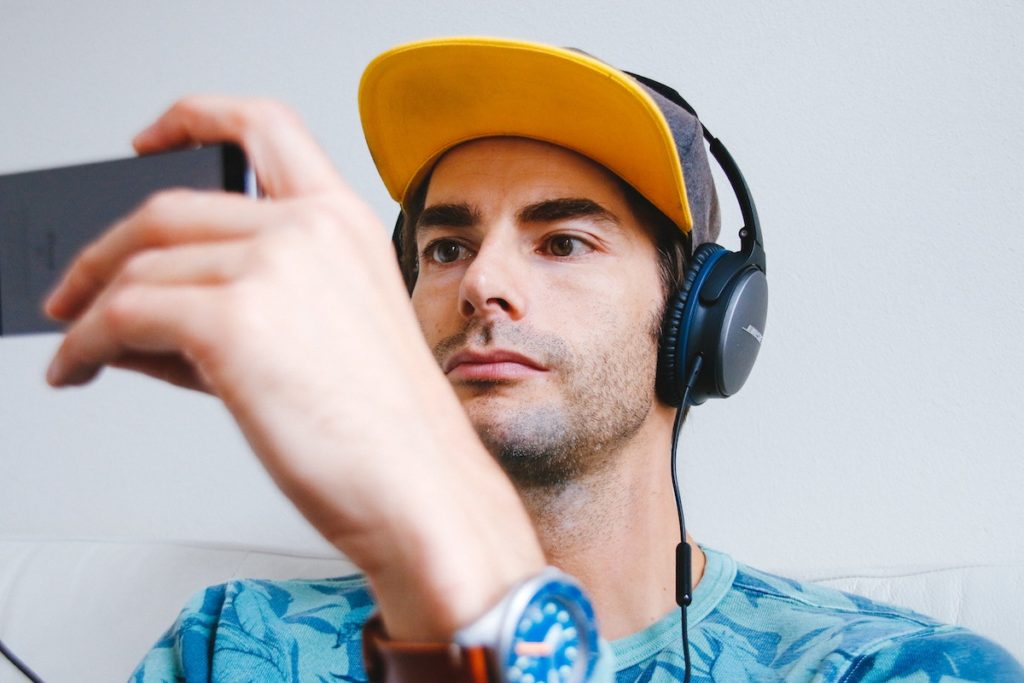 Taking online surveys to make extra money is a no-brainer. You definitely won't get rich or make hundreds of dollars per day with survey alone, but you won't waste much time, and you can make some money the easy way.
Survey Junkie pays between $.50 and $1.25 per survey, and many of them take less than 5 minutes to complete.
So if you took 10 surveys per day, every day for a month, you could make $375 per month. If you took more surveys a day… the possibilities are endless. If you wanted to sign up for Survey Junkie to make extra money you can get started here.
For more details on how to earn money with Survey Junkie, check out our complete Survey Junkie review.
$1.6M+ monthly payout to its members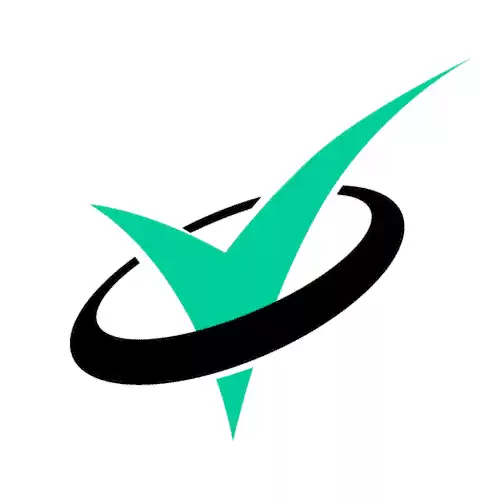 Survey Junkie
Over $55,000 Paid to Survey Junkie members daily
Survey Junkie is one of the highest-paying survey sites available. Complete three or more surveys a day, and you can earn as much as $100 monthly. With $76 Million paid out to date, Survey Junkie is one of the best survey sites available.
Start Earning
Survey Junkie Review
18. Get a free $1 (right now) for linking your credit card
This is such an easy way to gain passive income. Shameless plug, if you're a regular reader of the blog you know that is one of the things we try and accomplish: passive income.
So add another one to the list by learning about the free Dosh app who will pay you simply to link your credit card to the app. This is another great money maker that literally requires no work on your end.
The Dosh app is the free cash back app that finds you money for shopping, dining out, and booking hotels and travel activities with more than 100,000 merchants and brands nationwide.
This company not only allows you to get cash back on everyday purchases, but no receipt scanning required!
$1 sign up bonus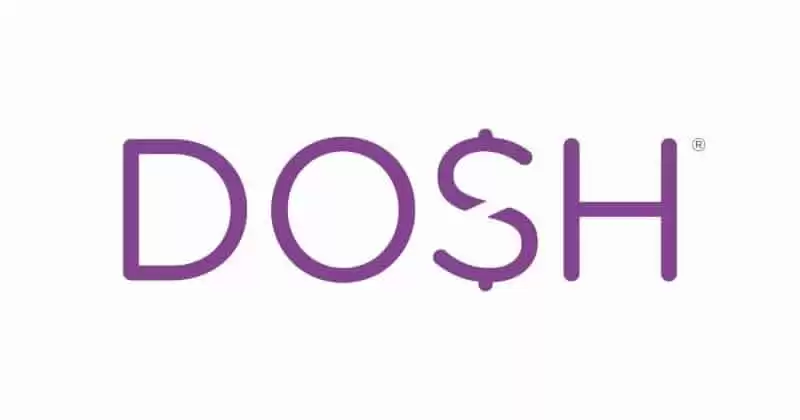 Dosh
Dosh is the easiest cash back app to use because you can just set it and forget it. Just link a debit or credit card and you can start earning cash back today.
Start Saving
Dosh Review
19. Make money fast with Swagbucks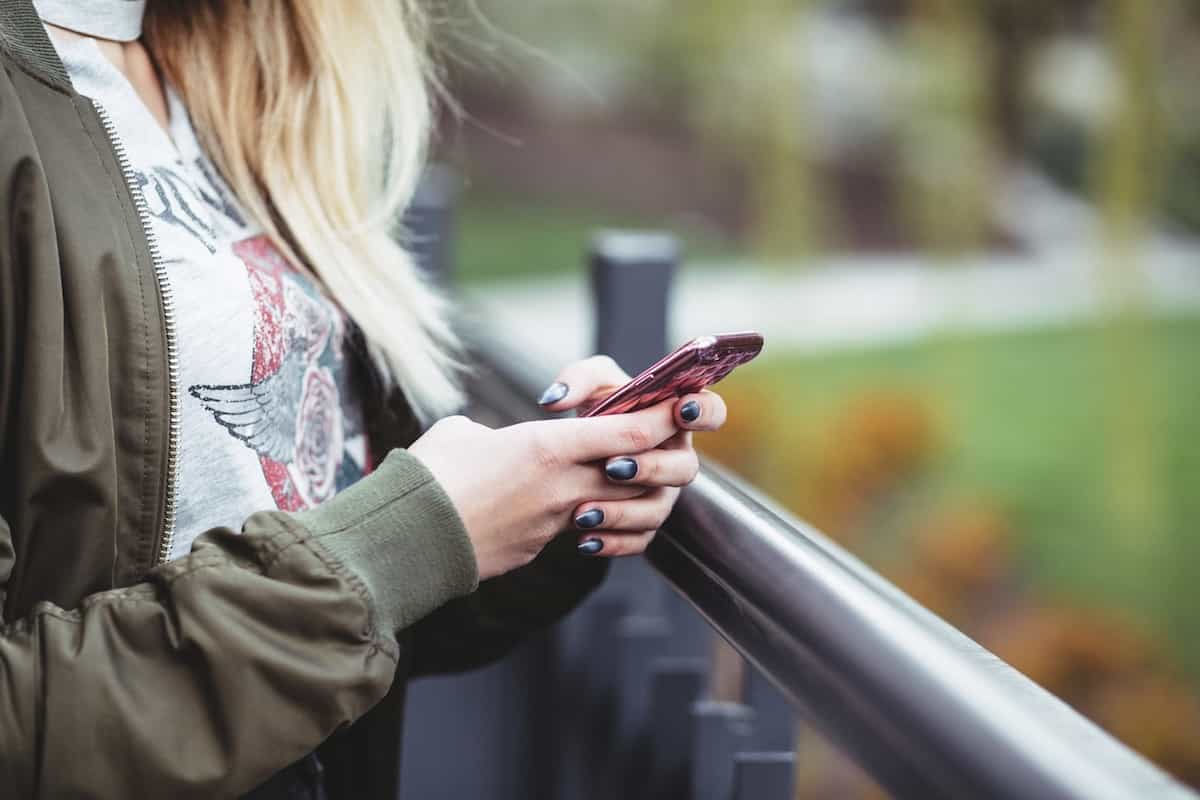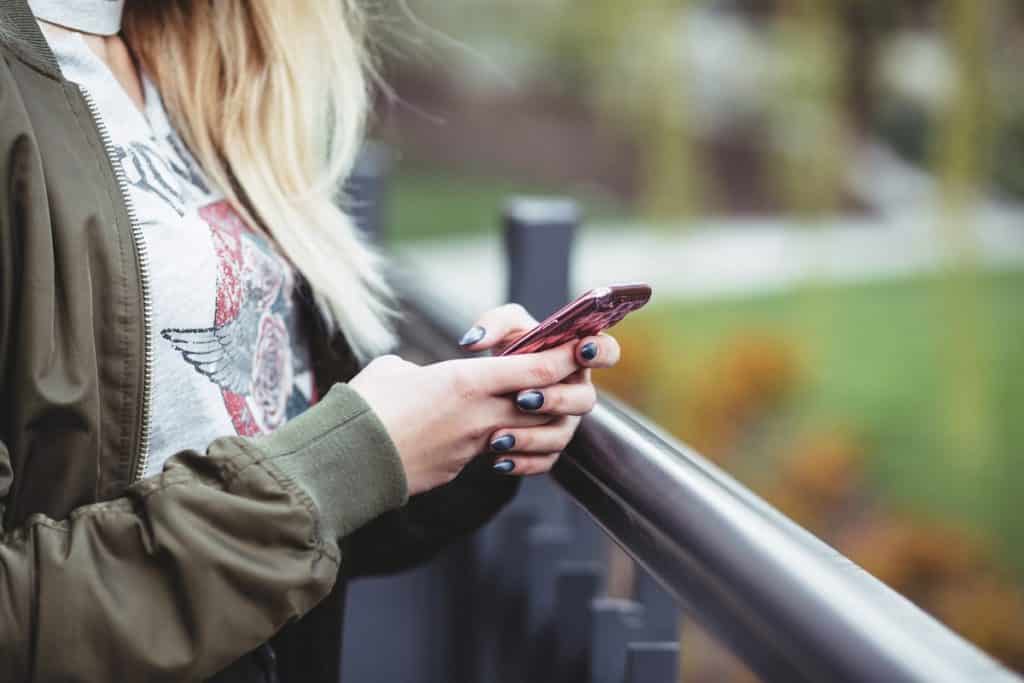 Swagbucks is another great survey site to make some extra money. It's similar to Survey Junkie, but there are also a few other ways you can earn money as a member (including a $10 bonus just for signing up).
Other ways you can make money with Swagbucks outside of surveys:
For more details on how to earn money with Swagbucks, check out our complete Swagbucks review.
Earn around $50 to $1,000 per year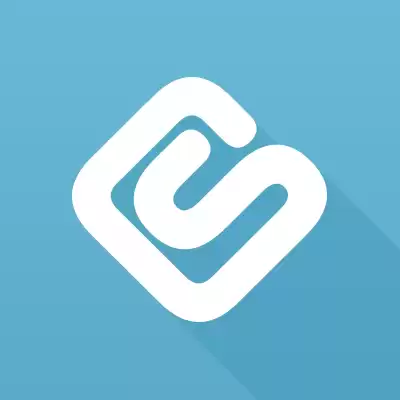 Swagbucks
Swagbucks offers a variety of ways to earn money online. You can take surveys, play games, surf the web, watch videos and more to earn points towards gift cards or cash.
Start Earning
Swagbucks Review
20. Download the Nielsen app and claim $50 this year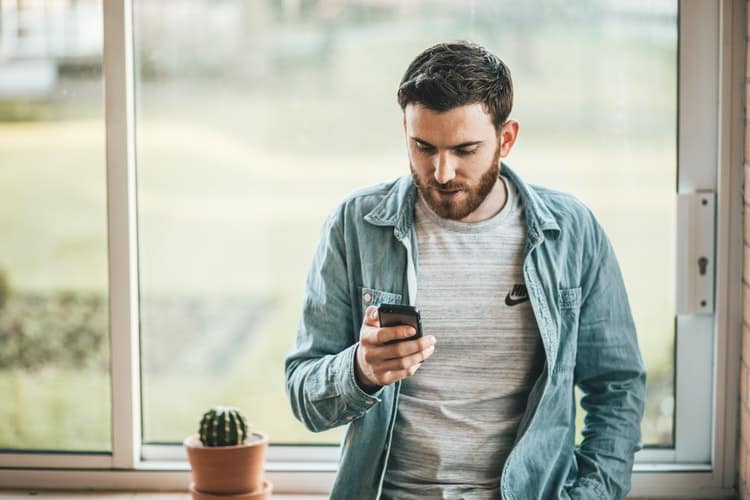 By using the internet as you do every day, Nielsen invites you to make a difference – and you can make money too. You don't even have to do anything other than register your computer or phone.
Nielsen will pay you $50 a year to keep their app on your favorite internet browsing device and they also give away $10,000 each month. So you can possibly make more than $100.
For more details on how to earn $50 with Nielsen, check out our complete Nielsen review.
Get $60 for installing app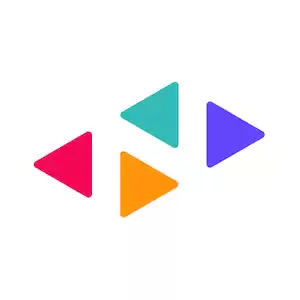 Nielsen Mobile Panel
This company will pay you $60 a year to keep their app on your favorite internet browsing device and they also give away $10,000 each month. You don't have to do anything other than initially registering your computer or phone.
Start Earning
Nielsen Review
21. Unlock $100 rewards by exploring new apps!
With KashKick, your everyday online activities are rewarded. From answering intriguing surveys to downloading exciting game apps, you could earn up to $100 per app.
Not just that, there are opportunities to earn while playing games, watching videos, and even simply reading emails. Although surveys remain a major earnings avenue, the sky's the limit with the variety of tasks available.

The best part? As soon as your balance hits $10, you can swiftly cash out through Paypal. Picture this: making some extra cash while lounging comfortably, phone or computer in hand.

Ready to dive in? Signing up is a breeze, and as a warm welcome, you'll instantly receive $1 just for completing your profile. One step closer to your rewards!
Earn up to $100 today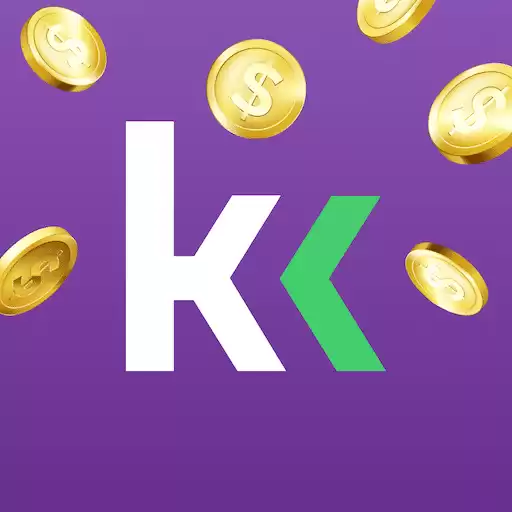 KashKick
Trusted by 2M+ users like you
This site pays you cash to play mobile games, save money, take surveys, and see offers — make $100 today. Over 2 million users agree that KashKick is a fresh and lucrative way to earn money and get paid directly to your PayPal!
SIGN UP & START EARNING NOW
22. Make money with Uber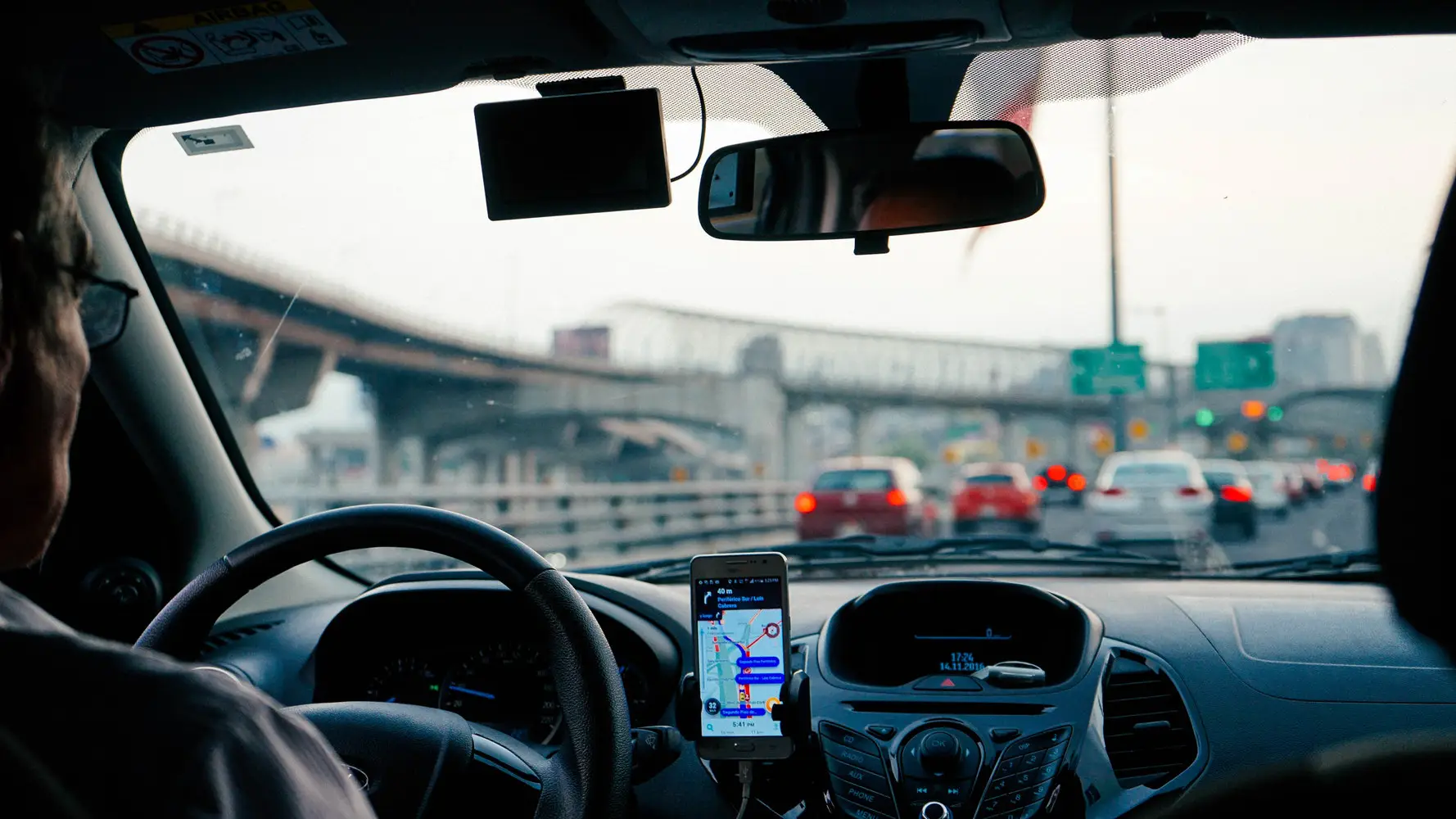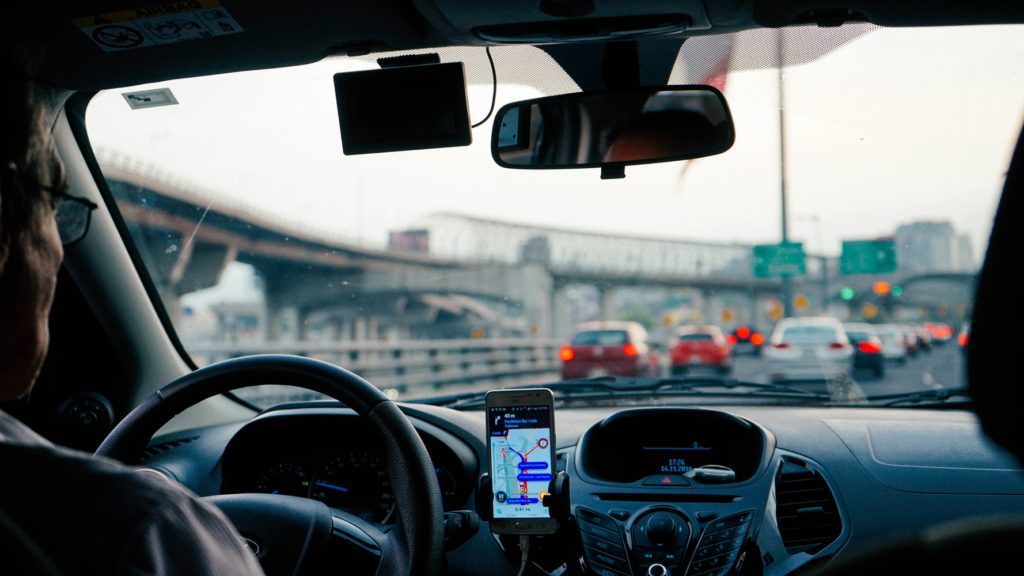 If you're free nights and weekends, you can earn extra cash driving your fellow citizens around. You can earn money by driving with Uber – if you have a car, it's a perfect way to earn extra cash whenever it's convenient for you.
A lot of people do this full time, so you can imagine that it's possible to do this on the side and make extra money and be able to save it.
Once you're a driver with Uber, you can choose to turn the app on or off and drive whenever you have some time to spare. They also have a feature that allows you to select your destination, so if you are leaving work (or any other long commute), you could pick up a ride that was going in the same direction. You can do this 2-4 times a week on your commute and can easily make extra money.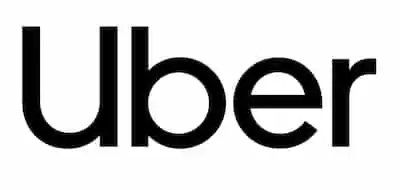 Uber
Drive when you want, make what you need
Cash out up to 5X per day
Drive and make money
Start Earning
Any opinions expressed are solely my own and do not express the views or opinions of Uber.
23. Download Fetch and claim $2 instantly for free
Fetch Rewards is a mobile saving and gift cards earning app that rewards you for the purchases you already make or the restaurants you dine in. Just snap pictures of your receipts or eReceipts to watch the gift cards and reward points roll in.
Life is complicated enough, so this app brings the savings to you. No more cutting coupons or long waits for rewards like with other shopping rewards apps. Just shop, scan, and save. It's that easy and you can score a $2 app bonus after scanning your first receipt.
For more details on how to earn money with Fetch, check out our complete Fetch Rewards review.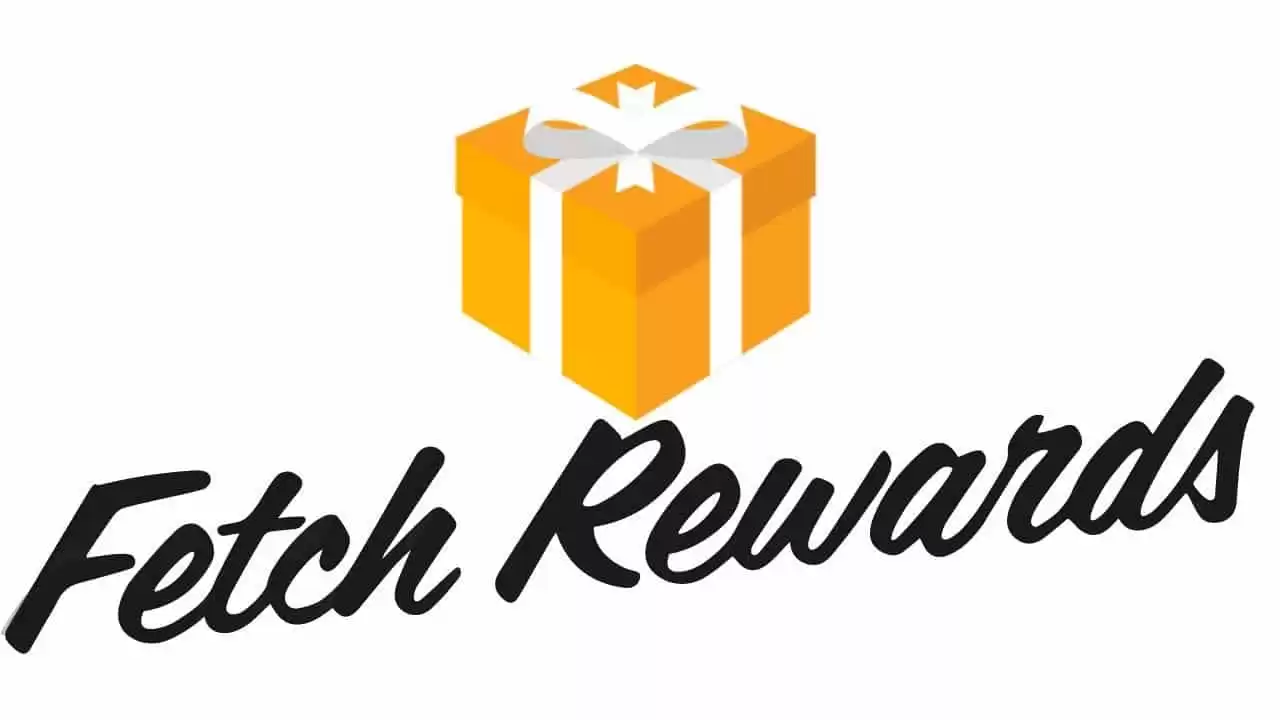 Fetch
Earn free rewards just by scanning your grocery receipts. Scan every grocery receipt after you shop and Fetch Rewards finds you savings.
Start Saving
Fetch Review
How to Get $4,000 Fast Right Now
I wanted to mention that if you actually need $4,000 right now, then you can opt for a personal loan.
When you need money in a hurry ZippyLoan is where to go.
Here's how it works:
You apply for a loan through the ZippyLoan site, if approved they send your loan application to one of many loan providers.
You review the loan details and e-sign if you like what you see. No risk in checking what offers you'll get. You can borrow between $100 and $15,000 as soon as tomorrow.
Loans service for up to 60 months.
ZippyLoan connects borrowers to lenders through their network of lenders. They'll find you the lowest interest rate and is one of the best no credit check loan. You can visit ZippyLoan here.
Loan options for poor credit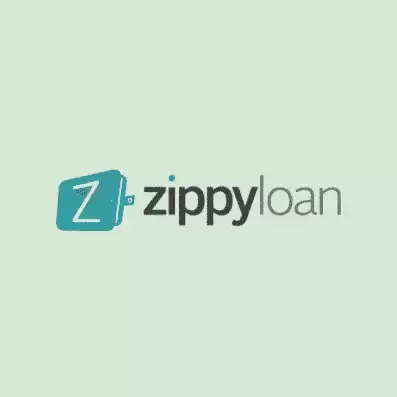 ZippyLoan
Borrow between $100 and $15,000
No risk in checking what offers you'll get
Quick approval and fund disbursement (if approved)
No minimum credit score requirement
Apply Now
Our Zippyloan Review
FAQs
I've heard that starting an online business is a great way to make more money. Is this true?
Absolutely! The world of online business offers a plethora of opportunities for generating extra income. One popular option is digital marketing. By understanding and mastering marketing strategies, you can promote various products or services on the web. Many companies are desperately seeking skilled individuals to market their products. For example, through affiliate marketing, you can earn a commission for every sale made through your referral link. Another route is selling products on platforms like Amazon FBA. By researching popular retailers, you can determine which products have a high demand and focus on those. There's an initial learning curve, but with dedication, you can make big bucks online. Just remember, it won't happen overnight.
Can online courses help in wealth building?
Certainly! Online courses are an excellent way to gain knowledge and skills which can help you achieve your financial goals. For those with expertise in a particular niche, creating and selling online courses can be a lucrative venture. Platforms like Udemy or Teachable allow you to monetize your knowledge. On the flip side, if you're looking to learn, there are courses on topics ranging from real estate to e-commerce that can teach you ways to make a lot of money. The key is to choose quality courses that offer genuine value to their audience.
I've been considering passive income methods, like rental properties. What are the risks involved?
Rental properties can indeed provide a reliable source of passive income. The key is to research and purchase properties in locations with high rental demand. Over time, you can build equity in the property, which can contribute to your wealth building strategy. However, there are risks involved. Unexpected repairs, problematic tenants, and fluctuations in the real estate market can impact profitability. It's essential to manage these properties efficiently and have a good understanding of the real estate market in your city or country.
I'm a writer. How can freelance writing help me make $3,000 or even more quickly?
Freelance writing is an expanding field with tons of opportunities. Many small businesses, bloggers, and even large companies are constantly looking for quality content for their websites. Platforms like Upwork or Freelancer can be a good starting point to find gigs. As you build a portfolio and establish trust with clients, you can charge higher rates. If you're passionate about a specific niche, you can even start your own blog and monetize it through ads, sponsored content, or affiliate links. It may take time, dedication, and a bit of marketing, but with consistent effort, making $3,000 or more a month online is realistic.
I've got tons of stuff lying around my house. Is selling them a good idea to make quick cash?
Definitely! Platforms like eBay, Craigslist, or even Facebook Marketplace offer you a space to sell pretty much anything from clothes to electronics. Hosting a garage sale is another excellent way to declutter and make some money. Determine the quality and price range of your items and list them. You'd be surprised how much you can make, especially if you have items that are in demand.
I'm a creative person. How can creating a YouTube channel or blogging help in making money?
Creating content, whether it's through a YouTube channel or blogging, is a fantastic way to earn money. By producing quality content that resonates with a target audience, you can gain subscribers or readers. As your audience grows, you can monetize through ads, sponsored content, and even affiliate marketing. For YouTube, this means partnering with brands or even featuring sponsored content. For blogs, it can mean placing ads, sponsored articles, or promoting products. Remember, building an audience takes time and consistent effort, but the potential for passive income in the long run is substantial.
Are there any simple tasks or odd jobs online that can help me make money quickly?
Certainly! Websites like Amazon Mechanical Turk or TaskRabbit offer simple tasks that can help you earn quick cash. Whether it's taking surveys, doing data entry, or performing small errands in your city, there's potential to earn. While these tasks may not make you a millionaire, they can certainly help you meet ends meet or pay off small bills.
What's your advice for someone hoping to make a substantial amount of money in a few months?
Firstly, be realistic about your goals. While there are ways to make $4,000 or even a million dollars, it often requires time, effort, expertise, and sometimes a bit of luck. Focus on what you're good at. Whether it's selling products, offering services, or even passive income methods like rental properties, invest time in understanding the process and market demands. It's also essential to keep learning and adapting. Online courses, articles, or coaching can provide valuable insights to help maximize your income potential.
I've got some extra space in my home. Can I turn this into a source of income?
Absolutely! Platforms like Airbnb allow you to rent out spare rooms or even your entire house. It can be an excellent way to generate extra income, especially if you live in a popular tourist location. Ensure your property is clean, offers good amenities, and is priced reasonably. Remember to factor in expenses such as cleaning, taxes, and any fees from the platform.
I've heard of people making money from affiliate marketing. How does this work?
Affiliate marketing involves promoting products or services and earning a commission for every sale made through your referral. Many online platforms and businesses offer affiliate programs. The key is to find products that match your audience's interests and needs. By providing genuine recommendations and building trust, you can earn a decent income. It's essential to disclose any affiliate links to your audience to maintain transparency and trust.
Remember, while there are many ways to make money, it's crucial to do thorough research, understand the risks involved, and stay clear of scams. Always prioritize genuine value and ethical practices.
Summary
In the fast-paced world of today, finding means to make a significant amount of money in a short period is a challenge many face. Whether it's for an emergency, a significant purchase, or just to bolster one's savings, there are legitimate ways to earn $4,000 quickly.
While the methods discussed in this article—from freelance work, selling unwanted items, to short-term gigs—vary in terms of effort, risk, and potential return, they all require dedication, research, and at times, a dash of entrepreneurial spirit.
Remember, while making money quickly is a worthwhile goal, it's equally essential to act responsibly and ensure you're making informed decisions. Always weigh the potential rewards against the risks and avoid any opportunities that sound too good to be true.
As with any financial endeavor, the key is to stay informed, be proactive, and make decisions that align with your personal and financial goals.
Earn up to $100 today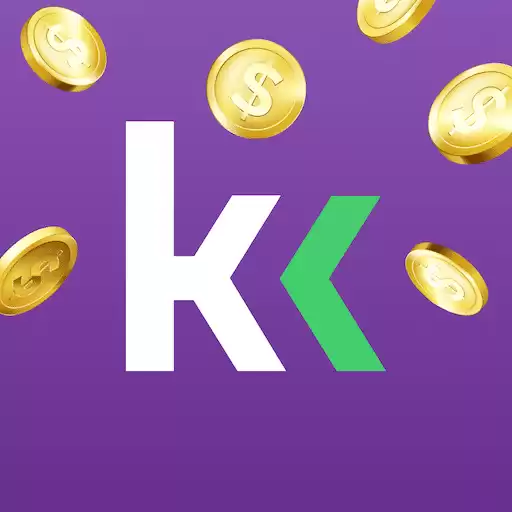 KashKick
Trusted by 2M+ users like you
This site pays you cash to play mobile games, save money, take surveys, and see offers — make $100 today. Over 2 million users agree that KashKick is a fresh and lucrative way to earn money and get paid directly to your PayPal!
SIGN UP & START EARNING NOW