Need money and looking for "consignment shops near me"? A few taps on your smartphone you'll be on your way to these popular resale shops near you.
Consignment shops are the best! They are stores that sell secondhand items (typically clothing and accessories) on behalf of the original owner, who receives a percentage of the selling price.
By shopping at consignment stores you'll be able to save money and get the best bang for your buck! There will no shortage of budget-friendly deals on all types of clothing, shoes, accessories and so much more. What's best is that you can take a bunch of your clothes that are out of fashion or that you no longer wear and bring them in and get paid.
Consignment stores give you a great opportunity to sell your used clothes such as t-shirts, pants and shoes and make money. That's right!
You won't make a ton of money, but it's pretty good for clothes you probably would have donated anyway. If you wanted to find the best consignment stores near you or online read on:
Online vs. Actual Consignment Stores
I have quite a few options if I wanted to visit a local consignment store. That's because I live in a big city, so I've got a few options like Current Boutique, Plato's Closet, and Ella Rue (an awesome vintage consignment shop).
If you aren't around a bunch of consignment shops then you'll likely want to know about online consignment sites.
Best Online Consignment Shops
1. Poshmark
Poshmark is a fun and simple way to buy and sell luxury fashion clothes. It is among the one of the most popular selling apps available now. Poshmark is available on iOS, Android Phones, and desktop as well.
You can easily use Poshmark to sell or buy designer clothing or handbags. The buying and selling are made hassle-free, and you will find Postmark very simple to use. Besides, there is a feature of filters you can use to navigate through clothes, shoes, and other fully customizable options to buy and sell clothes which makes buying and selling easy.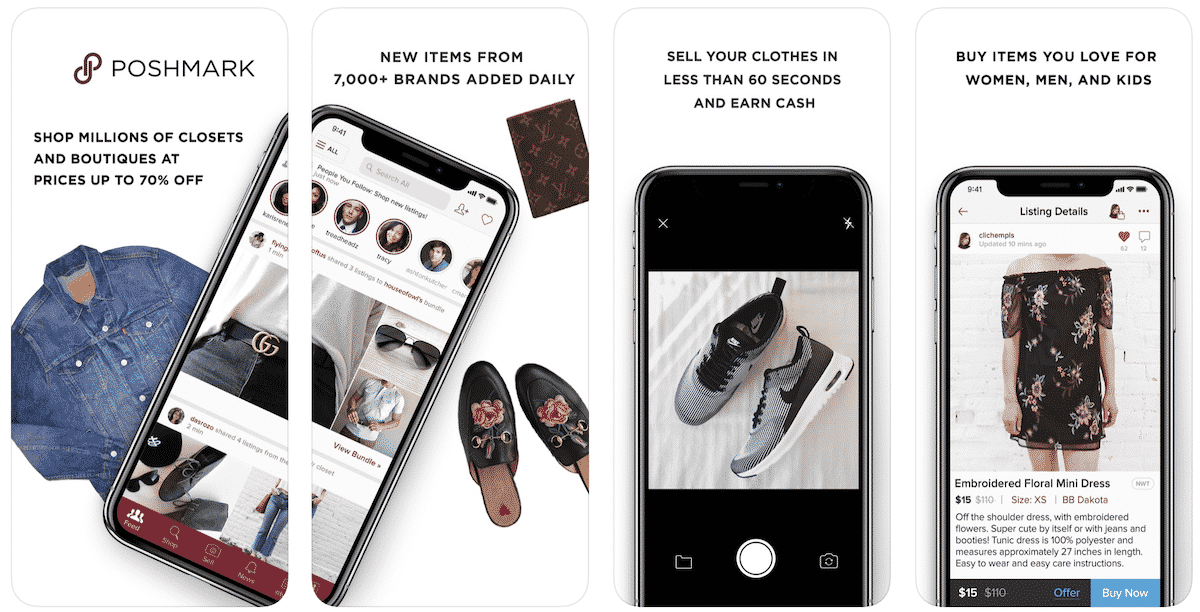 Selling on Poshmark is straightforward: You can just capture the picture of your item and post it using the app. A flat fee is charged on every listing. For all the sales you make on Poshmark, sales under $15, Poshmark takes a flat commission of $2.95. You keep the rest. For sales of $15 or more, you keep 80% of your sale and Poshmark's commission is 20%. Once an item sells, print out a pre-paid shipping label they provide you and ship it.
2. thredUP
thredUP is another popular online thrift store and you might have already heard about it as it proudly stands as the largest consignment store in the world. thredUP sells a vast variety of apparel for ladies and kids. Also, a ton of maternity clothes is also sold there.
Buying here can be really fun. You will find a diverse variety available at very reasonable rates. In addition to quality, variety and easy affordability, they also offer free of cost shipping for all the orders over $79.
Just like buying, the selling process is also convenient.  You can also chuck out old stuff here. There is a section named 'Clean out' on the top of the site. At this section, you can order a Clean Out Kit for yourself. This kit features three options.
These three include:
$16 Expedited Bag: You will be paid by thredUP for the stuff that they choose to accept but remember that they will cut 16 percent from what you earn. Besides, the remaining stuff is processed within seven days.
Free Standard Bag: Using this option,  you can send your stuff to thredUP. They will pay you a fair amount for the things that they take, and the rest will be sent back. Remember that the processing can take as long as three weeks.
Free Donation Bag: Using this option, you can ship all your used stuff that you don't need. From your bag, thredUP can send some stuff to charity as well.
For those who want to know the worth of their items before sending them, the site also offers a payout estimator.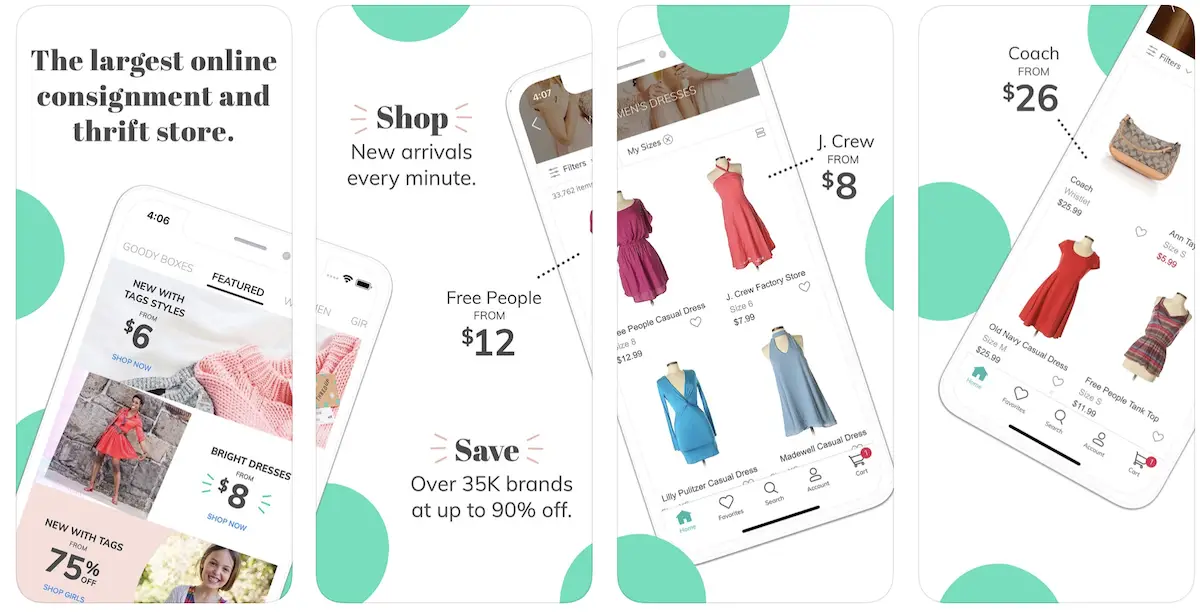 3. The RealReal
Do you want to sell out your designer dresses and high-end stuff? Looking for a reliable platform? The RealReal has got you covered. It is one of the best and top-rated consignment stores that operate online.
It's quick, easy, and fun to sell just about anything online with The RealReal. They'll even get you a pre-paid postage to ship your items to send them your stuff to sell. You can also get in-home service that'll come to your residence and pick up the clothing.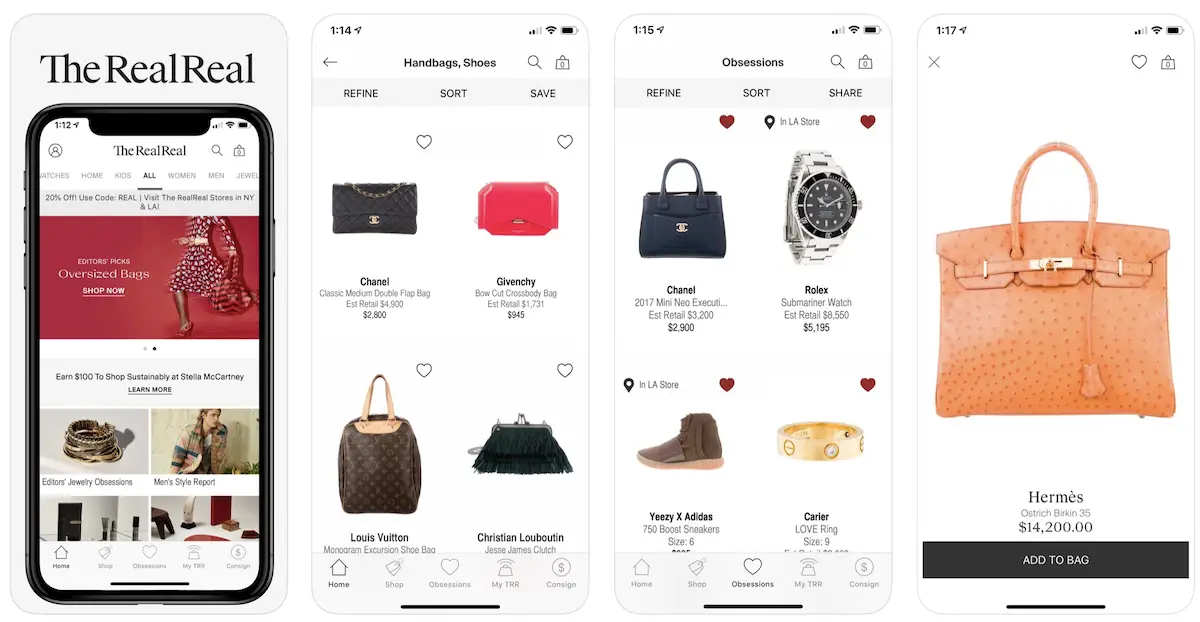 4. eBay
eBay is a renowned name all over the world. It is a wonderful option if you want to sell your used designer clothes. The platform allows you easy access to a huge number of buyers and sellers across the globe. When you sign up for a selling account on eBay, it will enable you to make 50 product listings for free. Also, for every item you sell here, eBay takes the only 10 percent of the final sale price.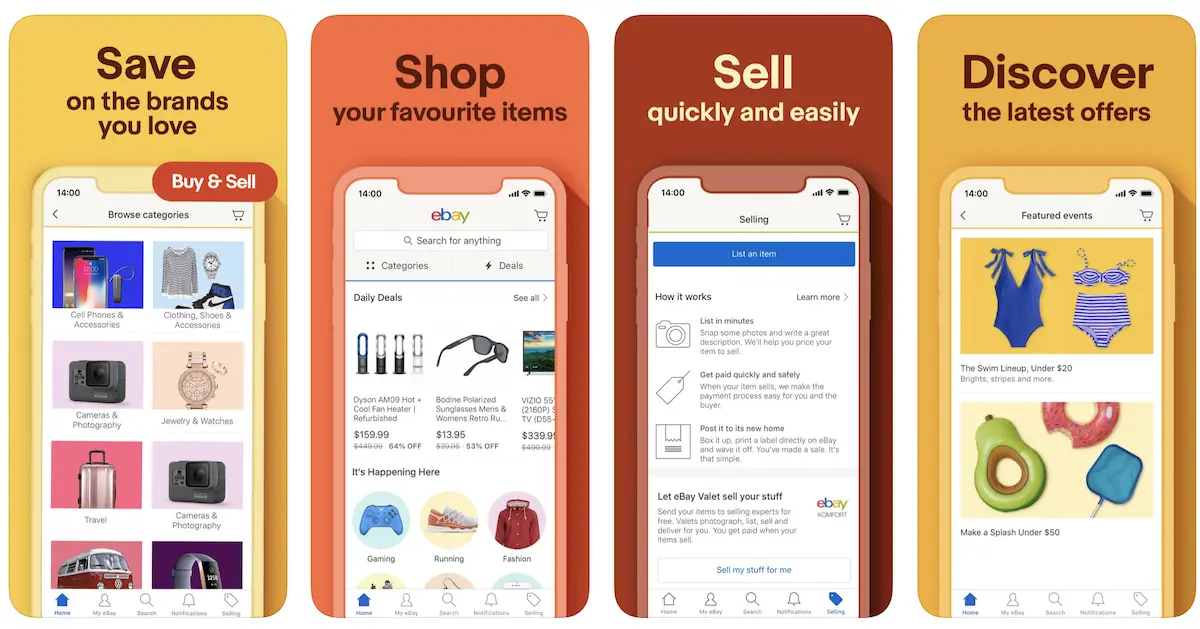 5. Letgo
Letgo is another online consignment shop that allows you to sell your stuff through its website and app. You can legit make money selling on Letgo.
They make it easy to sell items in a snap with image recognition through its app. You can also chat safely with both buyers and sellers for items you are selling or buying. Ready to sell your stuff on Letgo or find deals from people near you?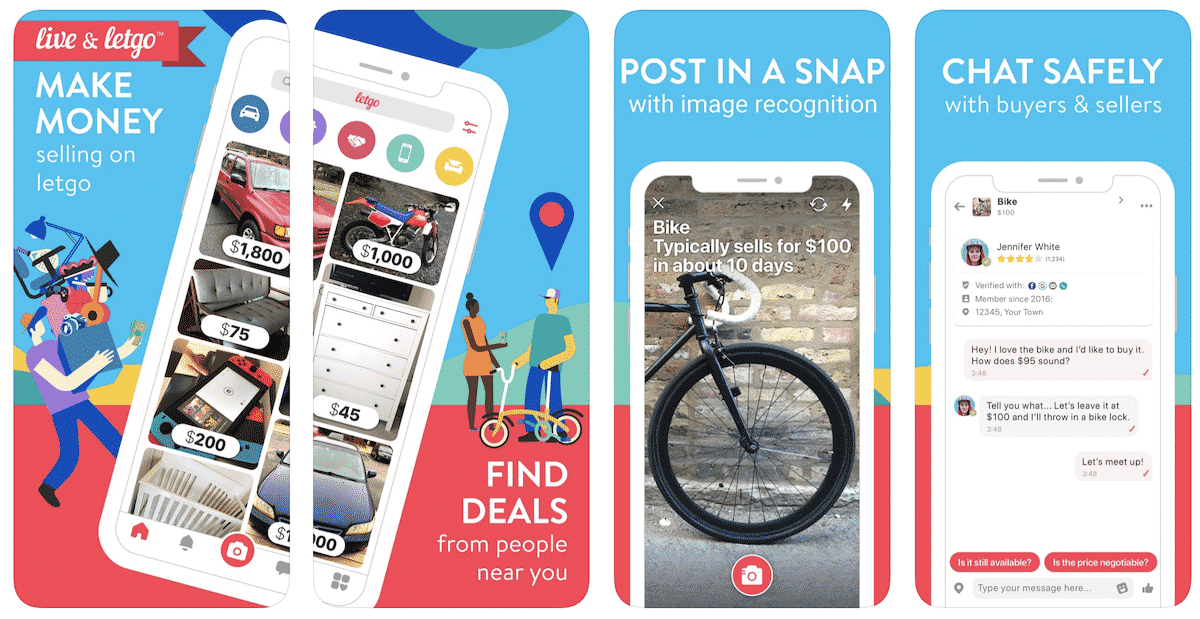 6. Trove Market
Trove Market is a consignment store for used furniture. You can use it to find used or unique treasures near you.
Have some old furniture that you want to get rid of? List it on Trove and sell it in your community with ease. You can also see what's going in your community with the Buzz feature within the app.
7. OfferUp
It's quick, easy, and fun to sell just about anything online with OfferUp! Cut down on the back-and-forth of traditional online selling, save time, and discover friends nearby at the same time. With OfferUp, you can list items and buy items safely – if you've been thinking, "I've got to find a consignment store near me," you've found it, and a whole lot more!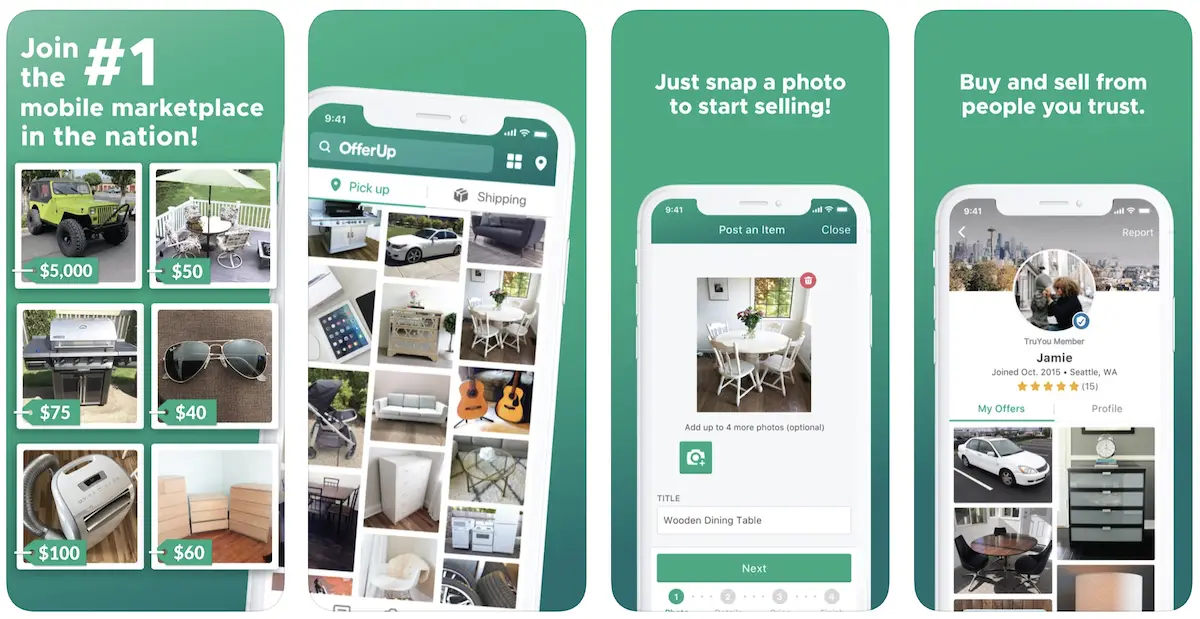 7. Mercari
Not using it? Sell it, ship it, and get paid on Mercari.
Mercari is another fast and easy way to sell or buy almost anything. From fashion to toys, sporting goods to electronics, jewelry to shoes – all the brands you know and love.
It's a snap – list your item in minutes. Got something you don't use, never used or simply outgrew? Sell it on Mercari.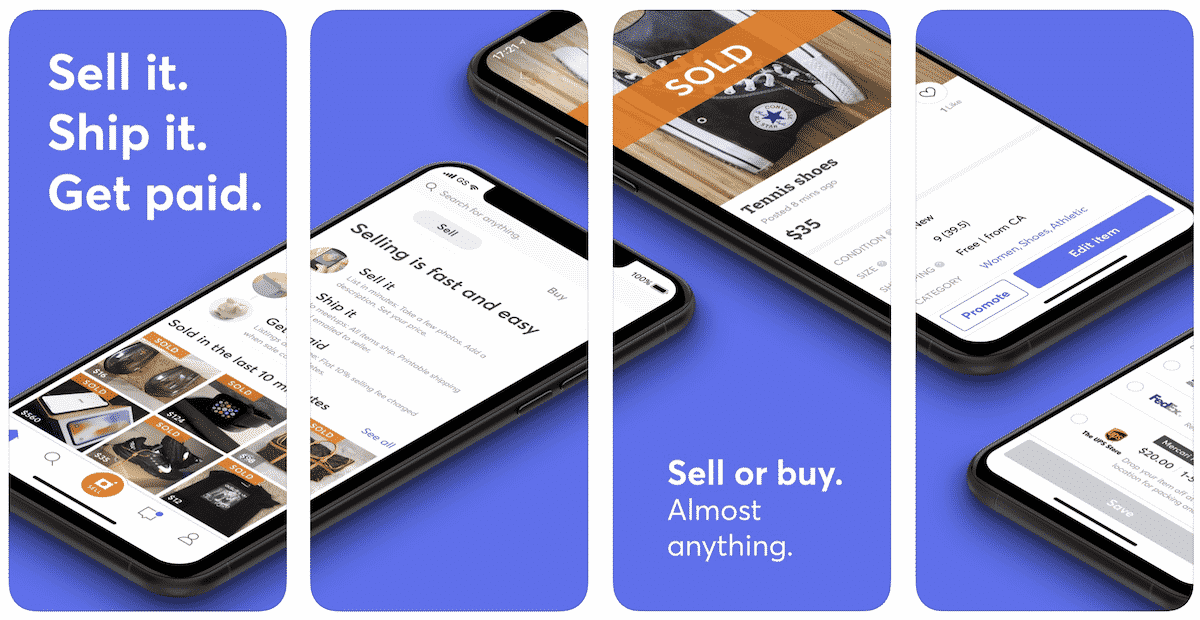 National Brick & Mortar Consignment Shops Nearby
You can just google the 'resale shops near me', and a list will appear with some popular shops that are located in the US.  For selling your slightly used items at any of the consignment stores, following are a few things to remember.
You must be older than 18 years.
You should keep your driving license or ID with you.
Bring only the best of your items that are in good condition and can be used in the season.
Make sure you go there on a day other than weekends as these stores are often too crowded on Saturdays and Sundays.
Following is the list of some top-rated consignment shops. Some have only one store while others have multiple locations within the US.
8. Plato's Closet
At Plato's Closet, they buy and sell gently used clothing for teens and twenty-something guys and girls. They are a used clothing store offers a huge selection of current styles, shoes, handbags, and accessories. … Whether you're looking for an outfit to lounge around or hang out with your friends, they have the fashion you want.
Find your nearest consignment store here.
9. Buffalo Exchange
Buffalo Exchange has 49 stores in 17 states across the US and is headquartered in Tucson, Arizona where Kerstin Block opened her first store in 1974. You can buy, sell, or trade your clothes and accessories at Buffalo Exchange for cash or trade on the spot. You can shop for men's and women's clothing.
Find your nearest consignment store here.
10. WasteLand
Drop by any Wasteland store with clothes, shoes, and accessories. They buy from 12-6 daily, seven days a week, yes weekends too!
You can expect an average wait time of approximately 5-20 minutes. Since they're all about quality, please ensure your clothes are clean and in new or almost new condition.
Find your nearest consignment store here.
11. Beacon's Closet
Beacon's Closet buys, sells, and trades, vintage and modern clothing, 7 days, on a walk-in in basis.
They offer the highest percentages in New York.
Find your nearest consignment store here.
12. Crossroads Trading
At Crossroads Trading you can sell your clothes at one of their stores near you, or by mail. Whether you call it recycled, resale, vintage, consignment or thrift, they call it fashion.
Find your nearest consignment store here.
Summary of Resale Shops Near Me
If you don't live in a big city and there is no consignment shop around, there is nothing to be worried about. You can still sell your stack of old clothes and other used items for top dollar.
All you need is a good internet connection (or even free internet works) and a smartphone. There are several online consignment shops through which you can sell and buy used clothes. Some famous of these are mentioned above or you can visit a local consignment shop near you!
FAQ
How do I find the best consignment stores near me?
You can search online for consignment stores in your area, or ask friends and family for recommendations. Websites such as Yelp, Google, and Facebook are also a good place to find reviews and information about local consignment stores.
What should I expect when I visit a consignment store?
Consignment stores vary in size and selection, but most will have a wide variety of gently used clothing, accessories, and home decor for sale. Prices will be lower than retail, but higher than a thrift store. Items will be organized by size and category, and the store may have specific rules for consigning items, such as a limit on how long items can be on the floor before they are removed.
What types of items can I consign at a consignment store?
Most consignment stores accept gently used clothing, shoes, handbags, jewelry, and home decor. Some stores may also accept furniture and other household items. Each store may have different guidelines for acceptable items, so be sure to check before bringing in your items.
How much should I expect to receive for my consigned items?
The amount you will receive for your consigned items will vary depending on the store's policies, the condition of the item, and the item's brand and style. Typically, consignors will receive between 40-60% of the sale price for their items.
How will I be paid for my consigned items?
The payment process varies by store, but most consignment stores will issue payment in the form of cash or store credit. Some stores may also issue payments through PayPal or other online payment methods. Be sure to ask the store about their payment policies before consigning your items.
Get Out of $30,000 or More of Credit Card Debt