Fractional investing is a relatively new concept that has only gained popularity in recent years. There are now a number of different brokerages that offer this type of investing, and it can be a great way to get started in the stock market without having to commit a large amount of money.
If you want to start investing and want to buy stocks but don't have enough cash to buy an entire share, don't worry—you can still invest. Fractional share investing allows you to buy a partial share of stock, so you can start building your portfolio without breaking the bank. Here are the best fractional share brokerages.
Buying fractional shares is a great way to start investing with little money but not all investing apps allow consumers to buy fractional shares of stocks.
You'll likely want to find a brokerage that offers this and charges $0 commissions.
Here are the basic steps to get started with buying fractional shares:
Find a brokerage business that provides fractional shares as the initial step.
Make a deposit into the account. The deposit will usually take several days to settle in the account.
Select the stock or exchange-traded fund (ETF) that you wish to buy. Check with your broker to see if the stocks you've chosen accept fractional shares. Are you unsure what to buy? Take a look at our best small investment opportunities.
Decide how much you want to put into each stock or ETF. This might be a monthly deposit of a certain amount or dependent on the portfolio allocation you've chosen.
Here's a deeper look at the finest fractional share investing brokerages to help you choose the ideal one for your needs.
Pros:

Fractional share investing

Promotion: Get $25

Pros:

Fractional share investing

Promotion: Get $25

Pros:

Fractional share investing

Promotion: Get $5
Our Pick
Pros:
Fractional share investing

Promotion: Get $25
1. Robinhood (Our Pick)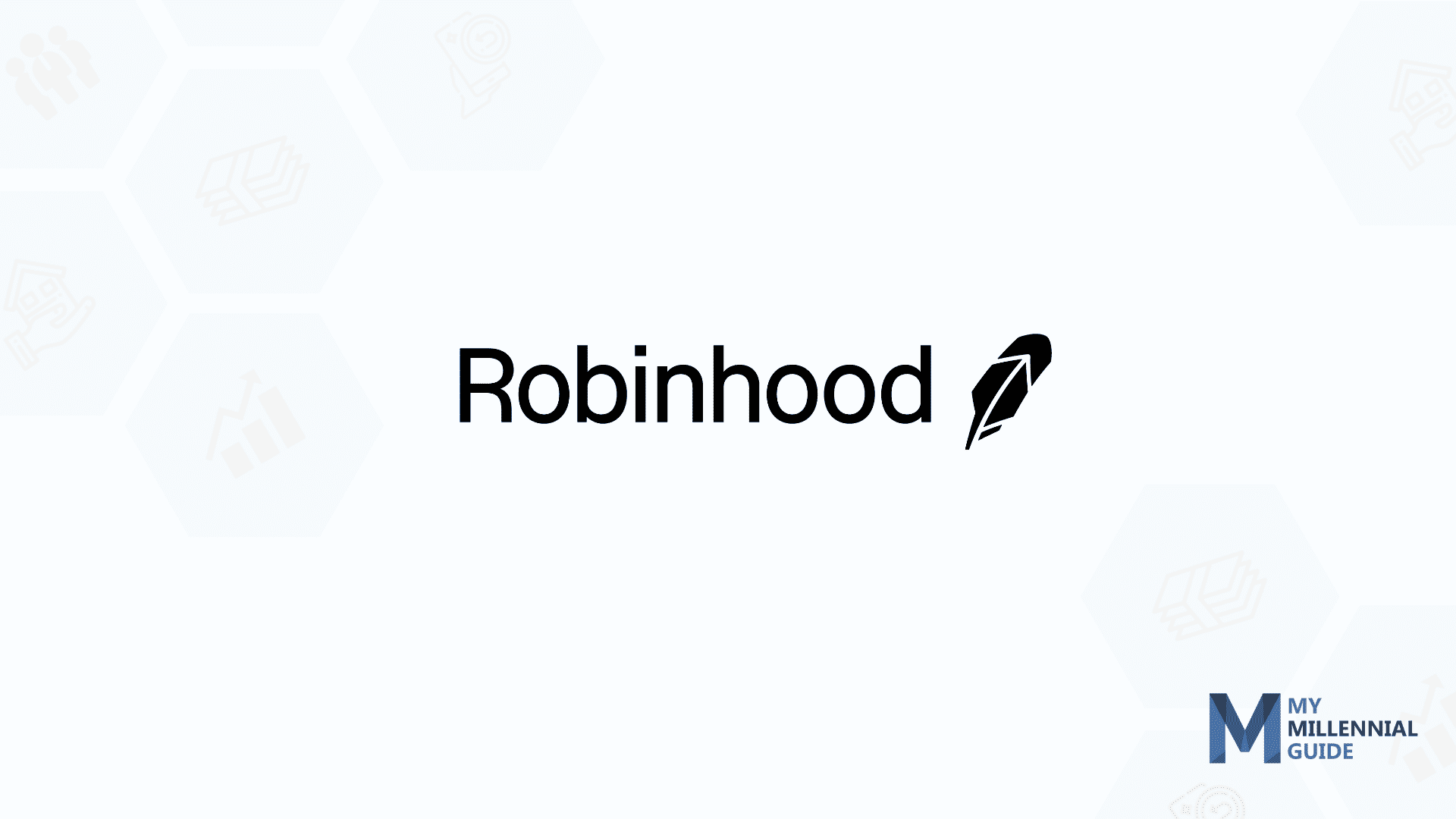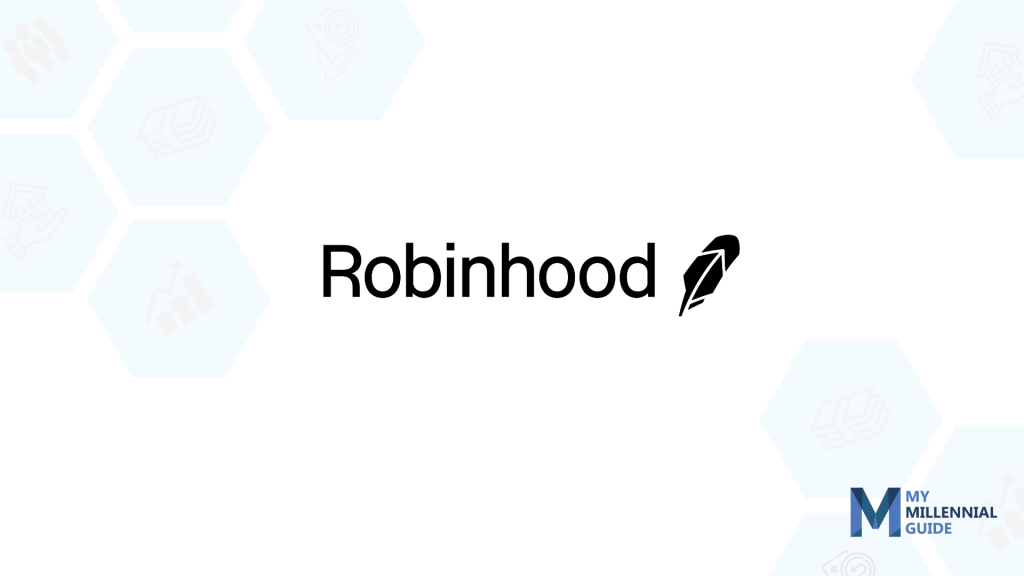 Fast Facts
Minimum deposit: $0
Fees: $0
Account Types: Taxable brokerage, crypto, cash management account
Does Robinhood have fractional shares?
With Robinhood, you can place fractional share orders in real-time. Trades placed during market hours are executed at that time, so you'll always know the share price. More than 60% of Robinhood customers have traded fractional shares. This fractional shares app has excellent features such as a high-yield cash management account and access to alternative assets such as cryptocurrency and precious metals like gold and silver.
The amount of the shares you may buy is also quite flexible – they can be as little as one-millionth (1/1,000,000) of a share. Even if a stock is worth a few thousand dollars a share, you can buy a fraction of one for $1. The purchase procedure on the Robinhood app is adjustable, so you may choose to trade stocks in dollar quantities (e.g., $5 worth of Amazon stock) or in percentages.
We chose it because you may trade fractional and entire shares without paying a fee. However, other non-commission costs may apply to your brokerage accounts, such as Gold subscription fees, wire transfer fees, and print statement fees.
Pros:
---
Only a few brokerages enable investors to invest in both fractional shares and cryptocurrency, but Robinhood does.
Robinhood is an excellent alternative for new investors since it allows them to acquire fractional shares of stock for as little as $1.
Cash management account and recurring investing features.
Robinhood free stock promo for new members.
Cons:
---
You won't be able to trade commodities, currency, or futures on Robinhood because it doesn't provide mutual funds or fixed-income investment products. Furthermore, Robinhood is limited to taxable brokerage accounts.
Brokers frequently publish payment for order flow figures. It is the most effective approach for investors to compare transaction executions and guarantee that they are correct and timely. Robinhood is penalized for not disclosing this crucial information to the public and for its lack of openness.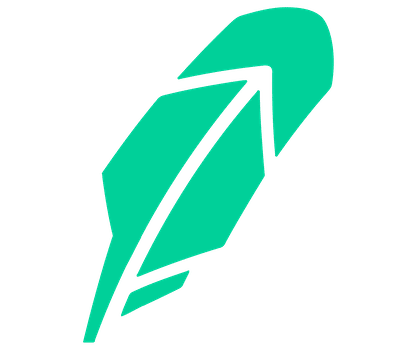 Robinhood
Robinhood has commission-free investing for stocks, options, ETFs, crypto, and tools to help shape your financial future. Sign up and get your first stock worth up to $225, free.
Open Account
Robinhood Review
2. SoFi Invest
Fast Facts
Minimum deposit: $0
Fees: $0
Account types: Taxable brokerage, retirement, banking, crypto
Does SoFi have fractional shares?
SoFi Invest allows for the purchase of fractional shares at no additional cost to the investor. Using an online brokerage offering like SoFi fractional shares can be a simple way to get started choosing your own stocks for dollar-based investing.
SoFi (short for "Social Finance") is a fintech firm located in the United States that was formed in 2011. It began as a student loan refinancing company but has subsequently grown into the broker industry. SoFi Invest is the company's brand for low-cost or no-fee brokerage services.
SoFi Invest provides both active and passive investment options. A self-directed account is one in which you may trade stocks, ETFs, and cryptocurrencies on your own. SoFi Invest automated investing, on the other hand, is a Robo-advisory service in which SoFi Invest manages your assets. We put SoFi Invest's active investing to the test in this assessment.
SoFi Invest offers different trading and investing platforms along with other services. The "automated investment" option should be selected by those interested in the robo-advisor service. You can pick between a tax-advantaged (IRA) and a taxable investment account once you've decided on an automatic investing account.
Pros
---
Free stocks and ETFs.
Quick and completely digital account opening.
Excellent customer service.
Cons
---
Available only for US clients.
Limited product portfolio.
Basic research tools.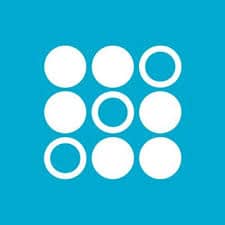 SoFi Invest
Become an investor— without commission fees
Make your first trade or your next trade with active investing
Learn the market as you do-it-yourself buying hot IPOs or cryptocurrencies
Open Account
3. Stash
Fast Facts
Minimum deposit: $5
Fees: $1/month
Account types: Taxable account, retirement
Does Stash have fractional shares?
Stash offers two account types and customers can invest in ETFs, select cryptocurrencies, fractional shares, and single stocks. Its fractional share offering means you can start investing with $5 or less.
Stash was launched in 2015 to assist ordinary Americans in investing and growing their money. The all-digital experience focuses on assisting younger investors in successfully managing their money to put them up for future financial success.
Stash has designed its platform around teaching users a wide range of investing and financial subjects to promote this aim. Stash also avoids confusing financial jargon while maintaining investing flexibility by enabling you to choose between manually selecting assets or using the completely automated Smart Portfolio option.
Pros
---
There is no minimum account size.
Educational materials that are both extensive and easily accessible
The Stock-Back card is a unique product that combines spending with stock incentives.
For all accounts, there is a DIY option for investment customization.
Offers a $ 5welcome bonus for new users.
Cons
---
There are no tax-loss harvesting or other tax-saving techniques.
IRA portfolio management is not automated.
There are no human financial counselors available.
$5 bonus for new users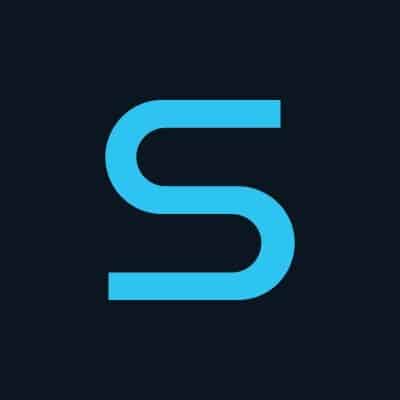 Stash
Stash is one of the best investing apps for beginners, with a ton of options, a low price point, and personalized guidance.
Open Account
3. Webull
Fast Facts
Minimum deposit: $0
Fees: $0
Account types: Taxable brokerage, retirement, crypto
Does Webull have fractional shares?
Webull offers fractional shares for most stocks and ETFs that are available on its platform. Webull is one of the newest online brokers, having been founded in 2017. In January 2022, Webull launched fractional trading on their platform.
Webull is positioning itself to cater to novice and more active traders, as well as others who are drawn to a platform that offers a wide range of free services, such as no account minimums, commission-free stock/ETF and options trading, and access to numerous cryptocurrencies such as Shiba Inu.
With a less complete offering than full-service competitors, Webull skews toward the self-directed investor. Customers of Webull, on the other hand, get a lot of bang for their buck: a good platform with a lot of useful tools and features, as well as competitive margin rates.
Pros
---
Offers the best stock broker promotions for new users where you can get up to 6 stocks for qualifying deposits.
Quick and simple account opening.
Free stock, ETF, and options trading.
Outstanding trading platforms.
There are no account minimums.
Margin rates are competitive.
Cons
---
Doesn't support mutual fund trading.
There is no live chat and the phone assistance is inadequate.
Get 6 free stocks for new accounts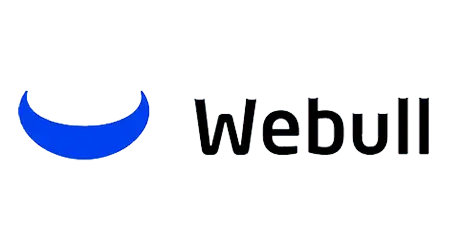 Webull
Expand your stock portfolio & own fractional shares of your favorite companies at a $5 min. Pay $0 in commission & management fees when you trade fractional shares with Webull.
Open Account + Claim Bonus 🚀
4. Fidelity Investments
Fast Facts
Minimum deposit: $0
Fees: $0
Account types: Taxable brokerage, retirement, education, custodial, trust, HSA
Does Fidelity have fractional shares?
Fidelity is ranked among the best brokerages, and it offers Stocks by the Slice, which allows you to acquire fractional shares. Fidelity Investments is the latest brokerage to let investors trade fractions of stocks and exchange-traded funds on its online brokerage platform for free.
You might want to consider Fidelity for a variety of reasons. First, fractional shares can be purchased for as little as $1, making it simple to get started even if you don't have much money. Fidelity also provides a variety of free learning materials to help you improve your investment abilities and approach. It also provides a beginner-friendly investment app for those who are just getting started with investing.
Pros
---
There are no commissions or recurring fees when you invest.
The price of a fractional share starts at $1.
7,000 stocks and ETFs to choose from
Cons
---
For fractional shares, there are no recurring investing options.
5. Interactive Brokers
Fast Facts
Minimum deposit: $0
Fees: $0
Account types: Taxable brokerage, retirement, custodial, trust
Does Interactive Brokers have fractional shares?
Interactive Brokers allows for the purchase of fractional shares. Using an online brokerage like Interactive Brokers to buy fractional shares can be a simple way to get started choosing your own stocks for dollar-based investing.
For different degrees of trading and investing ambitions, Interactive Brokers provides two types of accounts. There are no recurring fees or trading charges with IBKR Lite. Interactive Brokers offers a wide range of tools for active traders, including those required by Wall Street professionals.
Interactive Brokers, which has long been renowned as a high-powered option for professional and aggressive traders, now provides fractional shares, which is a godsend to investors who don't have vast means. On the broker's Pro platform (cost: $1 or at the broker's tiered rate), you can buy fractional shares, while trading on the Lite platform is free.).
Users must complete a step in order to activate fractional shares in their accounts. Once enabled, you can trade practically any stock or ETF on any exchange in the United States, including numerous over-the-counter, pink sheet equities, well beyond the New York Stock Exchange (NYSE) and NASDAQ. Depending on how you put your order, the minimum order for a fractional share is $1 or 0.0001 shares.
Pros
---
With fractional shares, you may trade almost any U.S. stock or ETF.
You may start with as little as $1 or 0.0001 shares.
There are no monthly account fees or trading charges.
Cons
---
For beginner investors, active trading tools may be daunting.
Pricing schemes that are more complicated
6. Charles Schwab
Fast Facts
Minimum deposit: $0
Fees: No recurring fees or trade commissions
Account types: Taxable brokerage, retirement, education, custodial, trust
Does Charles Schwab have fractional shares?
Stock Slices™, a fractional-share trading tool from Charles Schwab, has launched about a year ago. With a Schwab account, you can now trade whole-dollar amounts rather than whole-share amounts in any of the 500 stocks that make up the S&P 500 index. Other equities are currently unavailable for fractional-share trading at Schwab, while ETFs are entirely excluded.
Schwab's fractional share program allows you to get into equities for as little as $5 and supports all 500 S&P 500 stocks. Any of these stocks can be purchased using the Stock Slices area of the website or mobile app. You can acquire up to 30 stocks in a single transaction. Stock Slices can be given as a gift with custodial accounts.
Pros
---
There are no recurring account fees or charges on trades
All 500 equities in the S&P 500 index are supported.
You can buy up to 30 stocks at once.
Cons
---
There are no recurring purchases.
Only equities from the S&P 500 index are supported.
Merrill Edge
Fast Facts
Minimum deposit: $0
Fees: No fees
Account types: Taxable brokerage, retirement, education, custodial, trust
Does Merrill Edge offer fractional shares?
Merrill Lynch does not offer fractional share investing in stocks or ETFs. Merrill Edge allows for dividend reinvestment in fractional shares but not direct purchases of fractional shares. Investors may also re-invest dividends from equities and ETFs as well as mutual funds through Merrill.
Merrill Edge is a stockbroker based in the United States that was launched by Bank of America (BoFA) in 2010. Merrill Edge was launched when BofA purchased Merrill Lynch amid the 2008 financial crisis, with the goal of combining its online investing arm with Merrill Lynch's investment expertise. Merrill Edge offers different stocks, ETFs, options, and bonds from the United States.
Pros
---
Third-party research that is reliable.
Bank of America has been integrated.
Low trading fees
Simple and straightforward account opening
Stable parent company
Cons
---
Clients and products are restricted to residents of the United States.
No demo account available
Limited deposit/withdrawal possibilities
Advanced traders may notice that there are fewer equities available.
Vanguard
Fast Facts
Minimum deposit: $0
Fees: Vanguard charges a $0 fee for trading online and commission, however, there are certain fees that vanguard charge for other services it offers.
Account types: Taxable brokerage, retirement, education, custodial, trust
Does Vanguard have fractional shares?
Vanguard does not offer fractional-share investing in stocks or ETFs, though the broker does allow you to reinvest dividends in stocks, ETFs and mutual funds. Just be sure to track your dividends if you use this feature.
Even so, in the area of personal finance, Vanguard is a behemoth. Since John Bogle founded the company in 1975, they have been making waves in the financial services market. Vanguard was created on the idea that well-diversified low-fee funds will outperform most other investing options.
---
Aspiration Bank Bonus: $150 for New Customers in July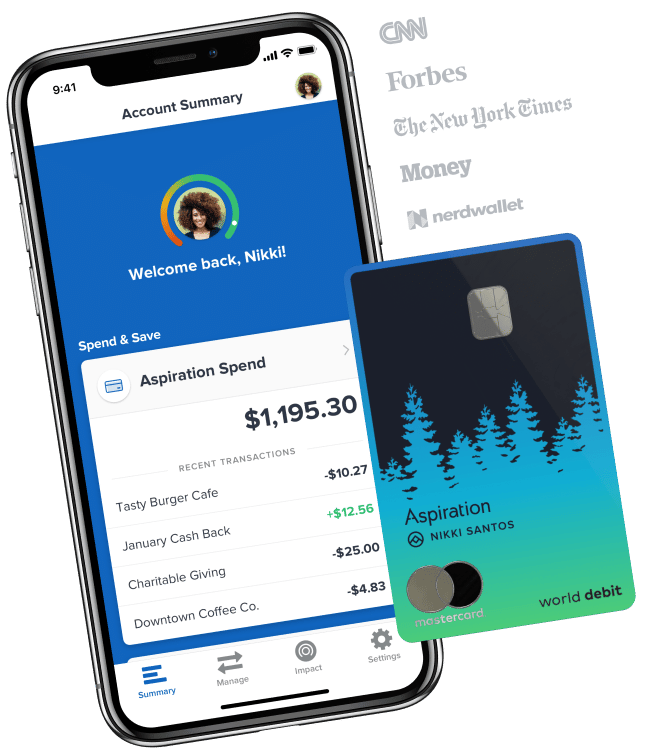 Follow these simple steps:
Open your Aspiration Spend & Save Account and fund your account with at least $10.
Use your Aspiration debit card to make at least $1,000 of cumulative transactions within the first 60 days of opening your account.
You're good to go!
Visit Aspiration and Claim $150
---
Since then, Vanguard has continued to offer some of the lowest-cost ETFs (e.g., VGSTX) and other funds on the market. Investors who want to open an account with the company can now do so with IRAs and investment brokerage accounts.
Vanguard does not enable you to invest in fractional shares of stocks or ETFs, However, there's a reason Vanguard is known for its mutual funds rather than its brokerage services. High trading commissions for active users, a non-intuitive website design, and limited trading and research capabilities make it difficult for the company to compete effectively in the fast-paced online investing and trading business.
Vanguard Fees
Annual account service fee: Vanguard charges a $20 account service fee per year. Some Vanguard clients with substantial account balances, or those who have at least $10,000 in their account, or who opt to have their statements and documents delivered electronically, are exempt from the service fee. To put it another way, it's not difficult to avoid paying this cost.
Foreign Securities fee: A $50 foreign securities fee is charged if you buy a stock on a foreign exchange (rather than an American depositary receipt, or ADR).
Outgoing wiring fee: Vanguard charges a $10 outgoing wire fee, which is actually quite inexpensive. Wire fees of up to $30 are not unusual. For investors with at least $1 million in Vanguard funds, this fee is waived.
Pros
---
Outstanding educational resources
Vanguard offers a large number of low cost mutual funds and exchange-traded funds.
Vanguard Admiral Shares provide significantly reduced expense ratios for people with at least $3,000 in a variety of Vanguard funds.
Put your money in a good money market fund with a low expense ratio.
Cons
---
Many fund alternatives have quite high minimum investment requirements.
Option fees per contract are higher than normal.
Account opening takes a long time.
For active traders, there is no trading platform.
There are no fractional shares of stocks or ETFs available.
TD Ameritrade
Minimum deposit: $0
Fees: $0 for stocks, ETFs, and per-leg options are all free. Each option contract is $0.65.
Account types: Taxable brokerage, retirement, custodial
Does TD Ameritrade have fractional shares?
TD Ameritrade doesn't allow you to buy fractional shares currently, but this will change as Charles Schwab has bought the brokerage and will offer it. Currently, you can use the stock and ETF dividend reinvestment plan (DRIP) which allows you to reinvest your cash dividends by purchasing additional shares or fractional shares.
Although TD Ameritrade was bought by Charles Schwab, it continues to operate as a distinct corporation, so we'll look at how its rates as an independent online brokerage for individual investor needs.
Pros
---
Beginner investors will benefit from extensive instructional content.
Web platform and mobile applications that are well-designed
For all sorts of investors and traders, a variety of trading platforms and investment options are available
Cons
---
While TD Ameritrade offers a wide range of investing options, its competitors provide more cost-effective options. Investors who trade on margin should be aware that TD Ameritrade's margin rates are not as low as those offered by other competitors.
Money market funds do not automatically invest uninvited funds.
Fractional shares are not currently offered.
E-Trade
Minimum deposit: $0
Fees: No recurring account fees or trade commissions
Account types: Taxable brokerage, retirement, education, custodial, trust
Does E-Trade have fractional shares?
Although E-Trade offers fractional share purchases, investors can only access them through E-Trade's dividend reinvestment plan or robo-advisor solution.
E-Trade does not yet support fractional-share trading for equities and ETFs on the buy side, while fractional shares can be sold. Many users will have fractional-share positions because E-Trade offers a free DRIP service for both equities and ETFs.
A day order is required to sell a fractional share at E-Trade. A market or limit order can be utilized if the order totals more than one full share (let's say 1.084 shares, for example). A market order must be used for orders that are less than a whole share. The whole decimal quantity must be sold in any situation. A fractional share cannot be sold in part. E-Trade will only reinvest dividends in stocks or ETFs that are currently trading at or above $5 per share.
Pros
---
User-friendly mobile trading interface.
Excellent research tools.
Low fees for trading.
Cons
---
Only available in the US.
No forex is available.
Only bank transfers are available.
Live chat is slow.
A fractional share is a type of investment that represents a portion of a complete share. A fractional share brokerage would allow you to acquire 0.05 shares, or 5% of a single share if you wanted to buy a stock that costs $200 per share but only wanted to invest $10. Fractional shares are not offered by all brokerages, although they are becoming more frequent among big brokerages that allow online trading.
In the past, firms only issued full shares. Trading in full shares was also required by exchanges. In reality, for much of the stock market's history, investors were encouraged to buy and sell equities in 100-share lots.
Buying and selling less than 100 shares at a time became mainstream only with the introduction of internet brokers. Single shares are now often used in transactions. Fractional shares aren't a new concept. Numerous corporations used them in shareholder reinvestment schemes. Dividend reinvestment schemes allowed owners to use their dividends to buy more shares. Companies would hold fractional shares in their internal records since the dividend wasn't always enough to acquire a complete share.
Any investor can benefit from fractional shares. You won't have any excess cash in your brokerage account if you invest all of your money in stocks. With fractional shares, this is a lot easier.
The only real disadvantage is that monitoring fractional shares is more difficult than dealing in whole numbers like 100-share packages.
Investors who don't have enough money to acquire individual stocks can consider fractional shares. They not only let you invest in higher-priced companies that you couldn't normally buy, but they also allow you to distribute small sums of money across a greater number of stocks. This provides you access to a more diversified portfolio with lower risk than a single or two stock portfolio.
Investors with a limited amount of money might benefit from fractional share investment. Certain firms' stock prices might be exceedingly high. Investors can participate in a company's growth by purchasing fractional shares rather than full shares.
Even if you just have $5 to invest, apps like Robinhood don't have a monthly fee and allow you to acquire fractional shares of thousands of stocks.
If you wanted my professional financial advice, then fractional share investing is a great way for beginners to begin investing to meet investment objectives.
There are a few financial institutions and online brokerages that offer fractional share trading and dividend reinvestment plans like Robinhood, SoFi Invest, and Stash.
Pros:

Fractional share investing

Promotion: Get $25

Pros:

Fractional share investing

Promotion: Get $25

Pros:

Fractional share investing

Promotion: Get $5
Our Pick
Pros:
Fractional share investing

Promotion: Get $25
Whether your strategy is to buy and sell fractional shares within a short-time frame or purchase fractional shares of stock for the long term — choose an investing app or a brokerage account that meets your needs.
Because fractional investing can be a really useful tool because it allows you to put 100% of your money to work while also allowing you to build a diverse portfolio without having a lot of money to invest.
For every investor, particularly novices and those on the bottom rungs of the economic ladder, fractional share investment is an essential instrument. When you're not obligated to buy at least one complete share of a high-flying company or fund, it's far easier to create and expand a diverse portfolio when you purchase fractional shares.
The Bottom Line
When your investable assets aren't enough to form a balanced portfolio, fractional share investing eliminates the temptation to choose equities, which is frequently a bad strategy for nonexperts.
This is something that all of these brokerages and investment applications understand. It might be time to create an account with one and start to invest in fractional shares.
Our Pick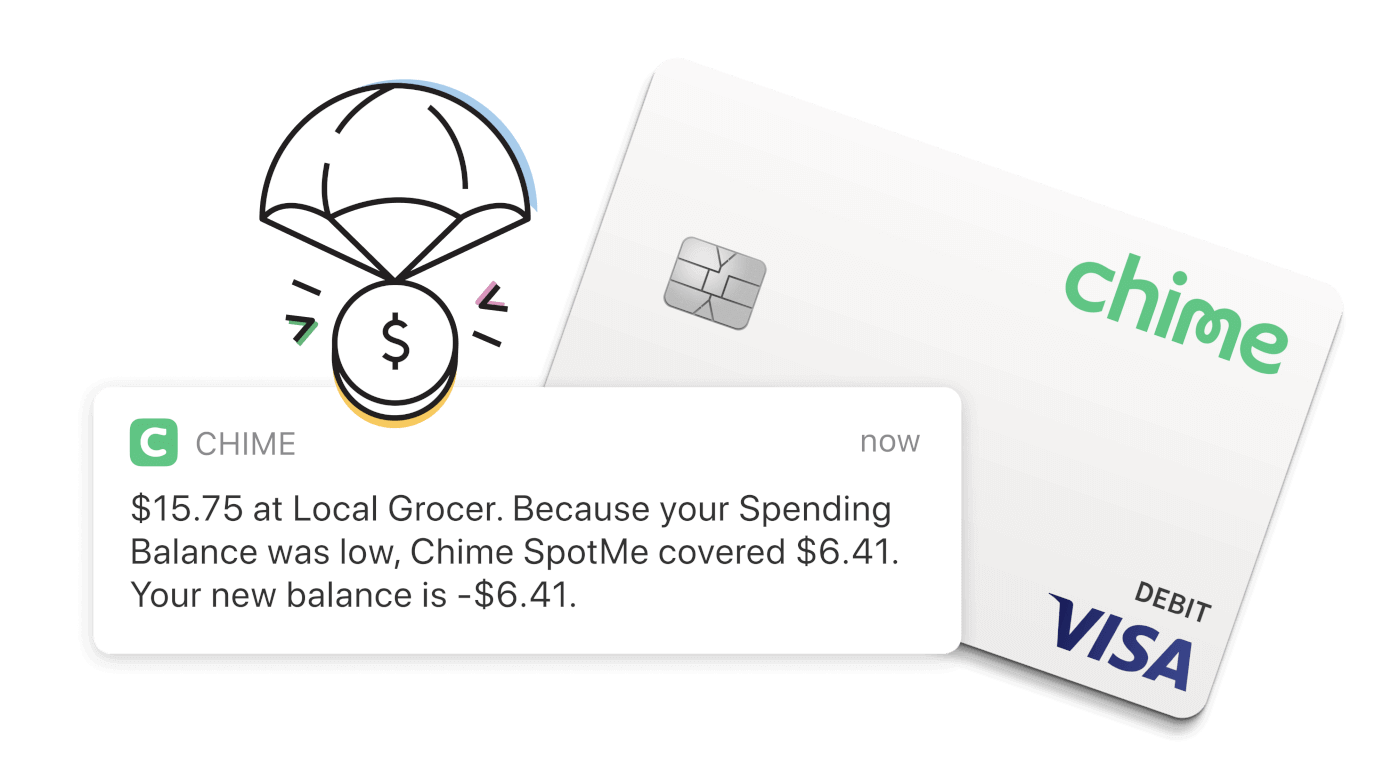 Chime Banking
Experience fee-free overdraft up to $200

*

when you set up direct deposit with SpotMe.
Let Chime spot you when you need that little extra cushion to cover an expense.
Join the millions and make the switch today!
SIGN UP FREE
*SpotMe eligibility requirements apply. Overdraft only applies to debit card purchases and cash withdrawals. Limits start at $20 and may be increased up to $200 by Chime.