Help, I need to sell my laptop! Is this you right now?
In a tight financial spot and need money quickly? Well, you can try these apps to sell stuff your laptop online or in-person and get quick cash.
If you've got an old laptop or you've recently upgraded and you are looking to get rid of your old laptop, selling apps might be just the thing you need right now.
Which ones are the best though? Which ones would give you good money for your old tech? Which selling apps are the easiest to use with zero hassle?
Before You Sell: Find Out What's Your Laptop is Worth
Before I sell anything I want to make sure I'm getting the fair value of my item. To figure this out, I will search for the laptop model I own on eBay and scroll down to "Show Only".
I check the "Completed Listings" box, and then I see all completed auctions for that search.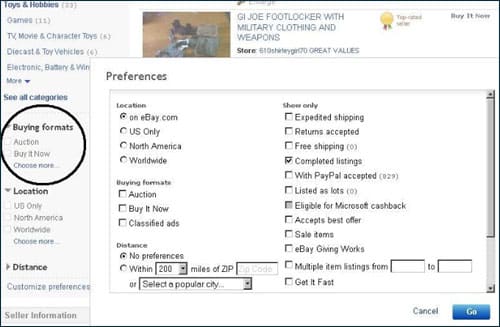 I know that the laptops with green pricessold at that price, while the phones with red prices didn't end up selling. This gives me a good idea of how much the laptop is likely to sell for.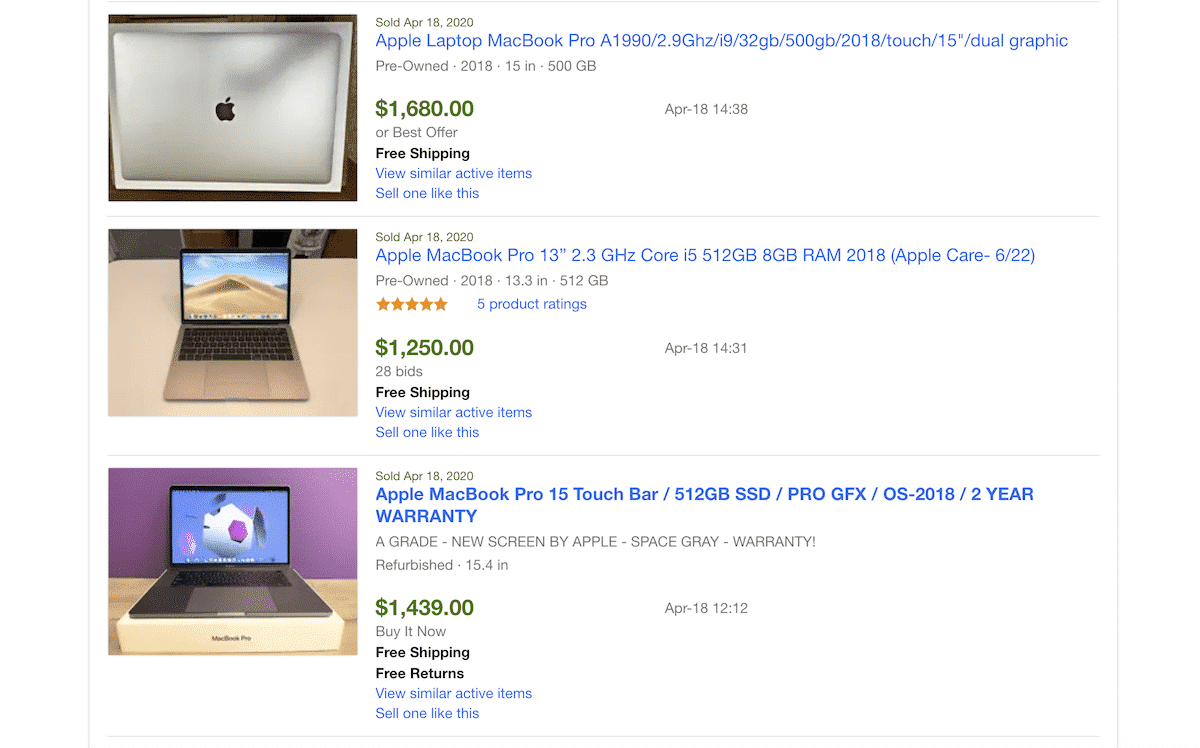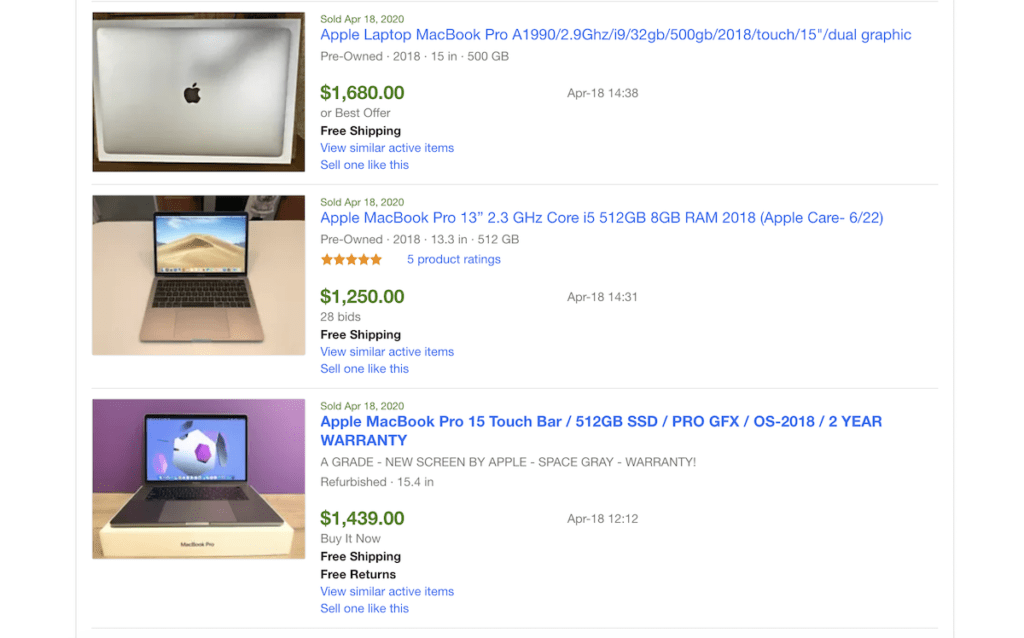 How can I find out how much my old laptop is worth? To find how much your laptop is worth, check how much the laptop has sold for on eBay using "Completed Listing" searches.
How To Sell Your Laptop
Fret not! In this article, we break down the best selling apps, which will help you make it easier for you to sell your computer in no time and make some money while doing so.
1. Facebook Marketplace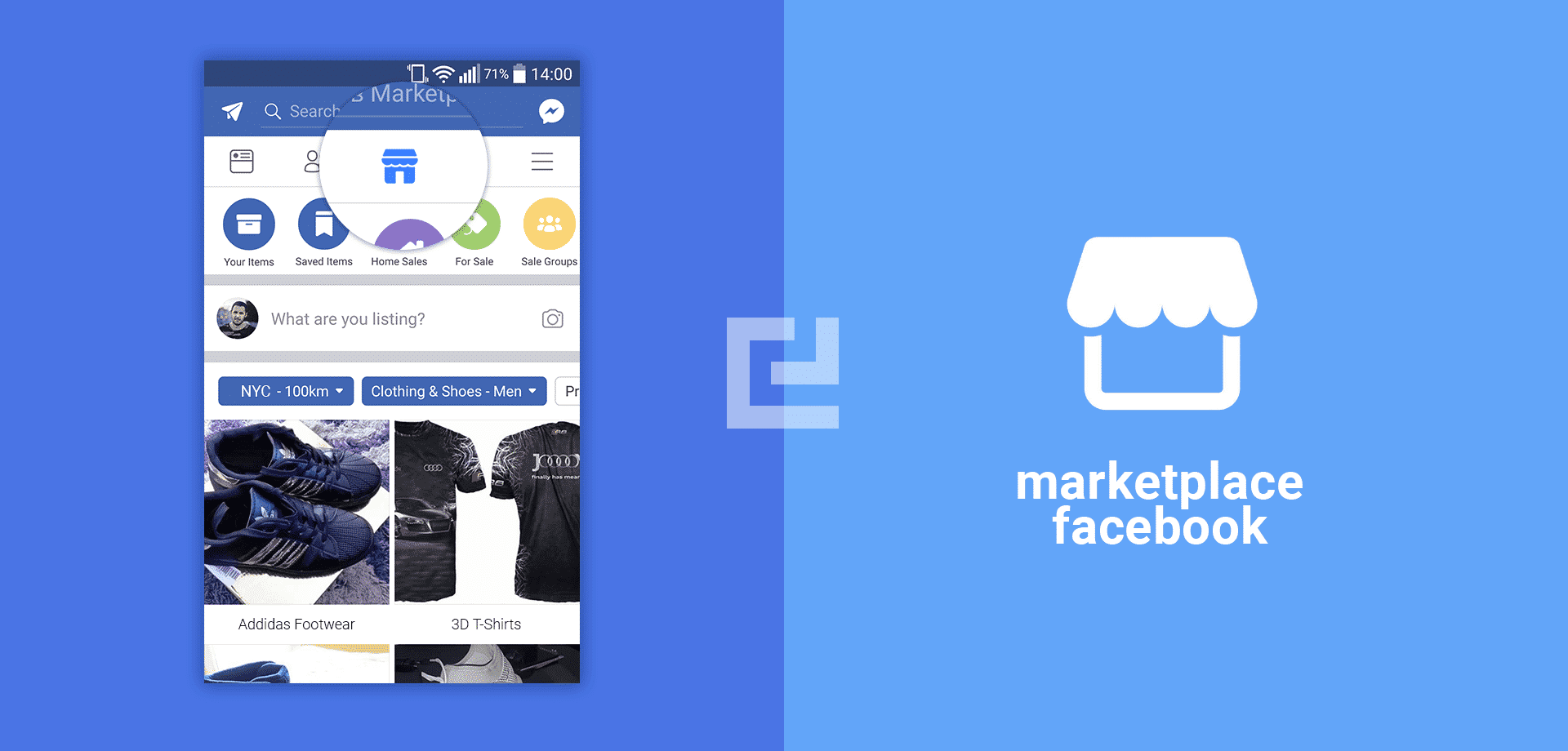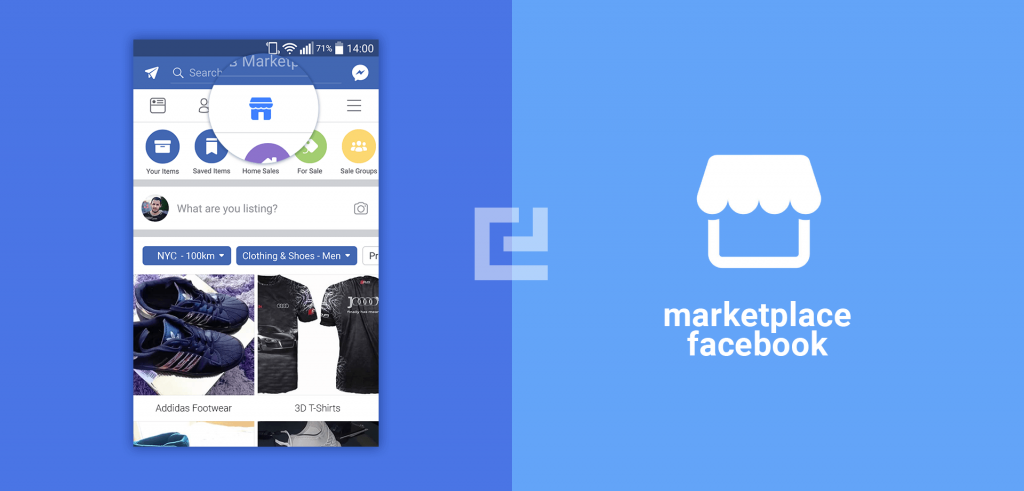 Like these other selling apps, you can list your items on the Facebook Marketplace. If you haven't used it yet, just take a picture of your laptop and include a short description. The best part about using Facebook to sell your items is that there are no fees and you're getting straight cash for your laptop.
Facebook is likely your best bet to sell your laptop fast as they have so many active members on the platform. I listed an older laptop for sale and immediately got over 5 messages of interested people. So give it a try, you likely can sell your laptop fast by doing so.
2. Best Buy Trade-In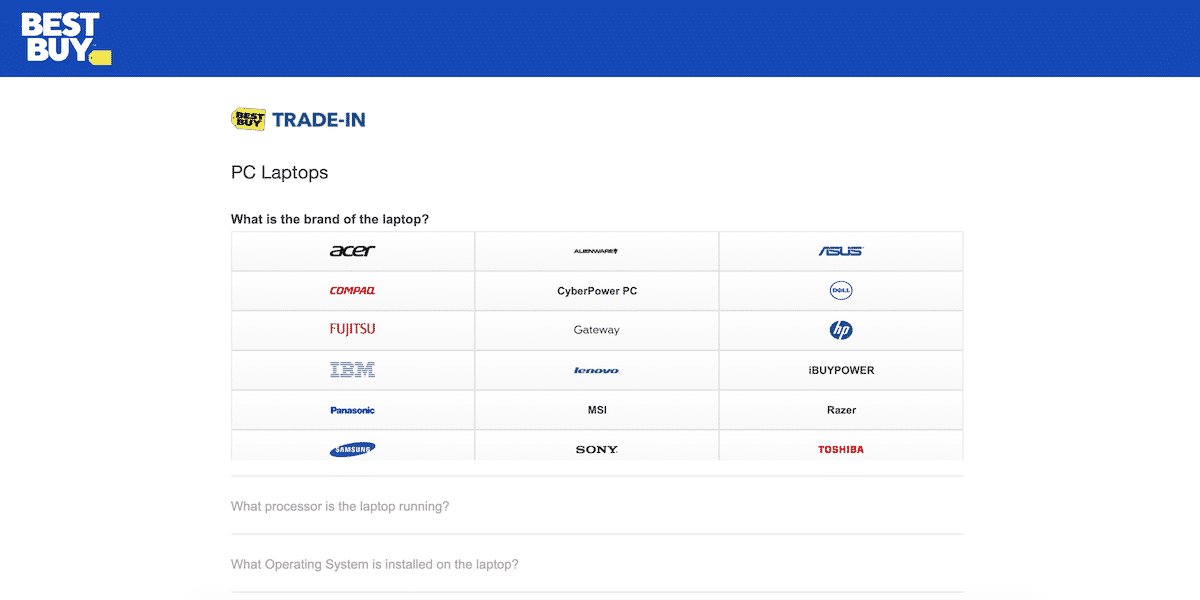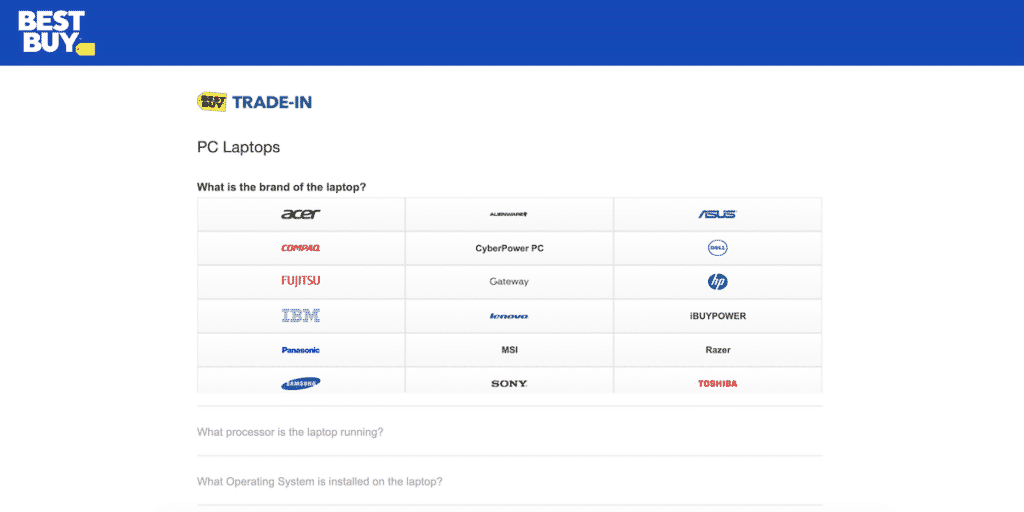 Best Buy Trade-In helps with making the most of your old tech easy. You can use the company's online trade-in estimator to see what your item is worth, then trade it in for a Best Buy gift card you can use to upgrade to the latest tech.
You can sell different types of electronics by using the service but laptops will get you the most return. If you are happy with the quote you get, you can visit your local Best Buy store or ship it a warehouse for free.
3. Whistle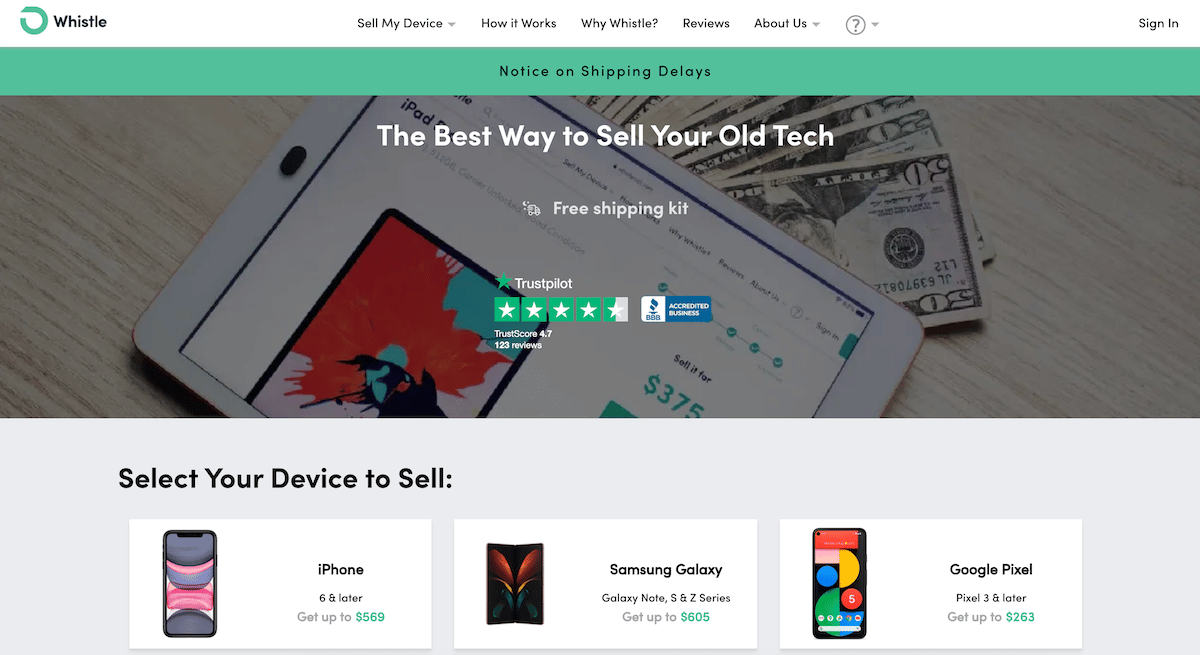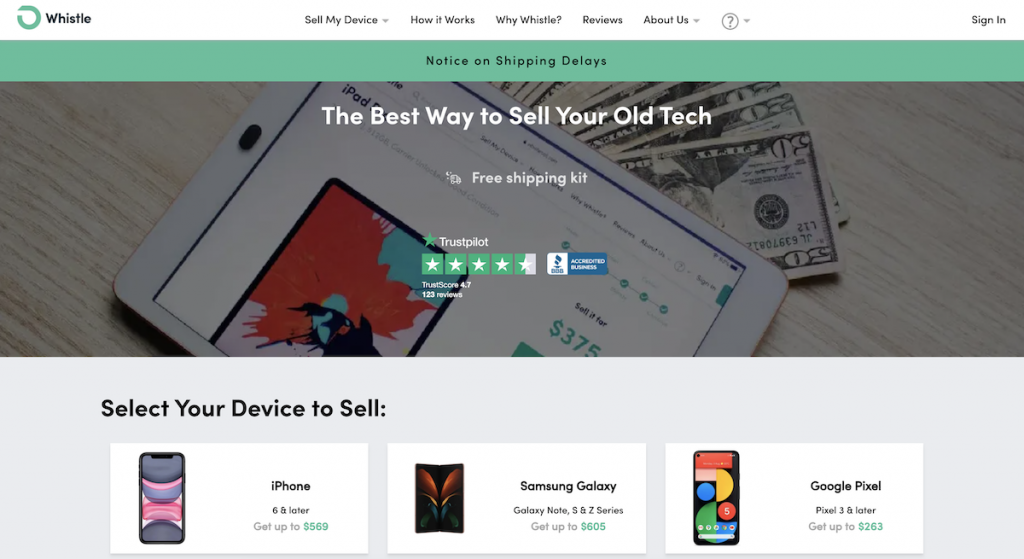 At Whistle, you can get an instant, hassle-free offer and they generally give you 50% higher than competitor services. I like that their prices are guaranteed, and you always get a free shipping kit and are paid within 24 hours.
If you have a MacBook that you want to sell that is 2013 or later, you can get up to $1385 currently. However, it doesn't look like they are buying laptops that aren't Apple products. If you have one though, you can see how much you can get for your Apple products by visiting Whistle.
4. Decluttr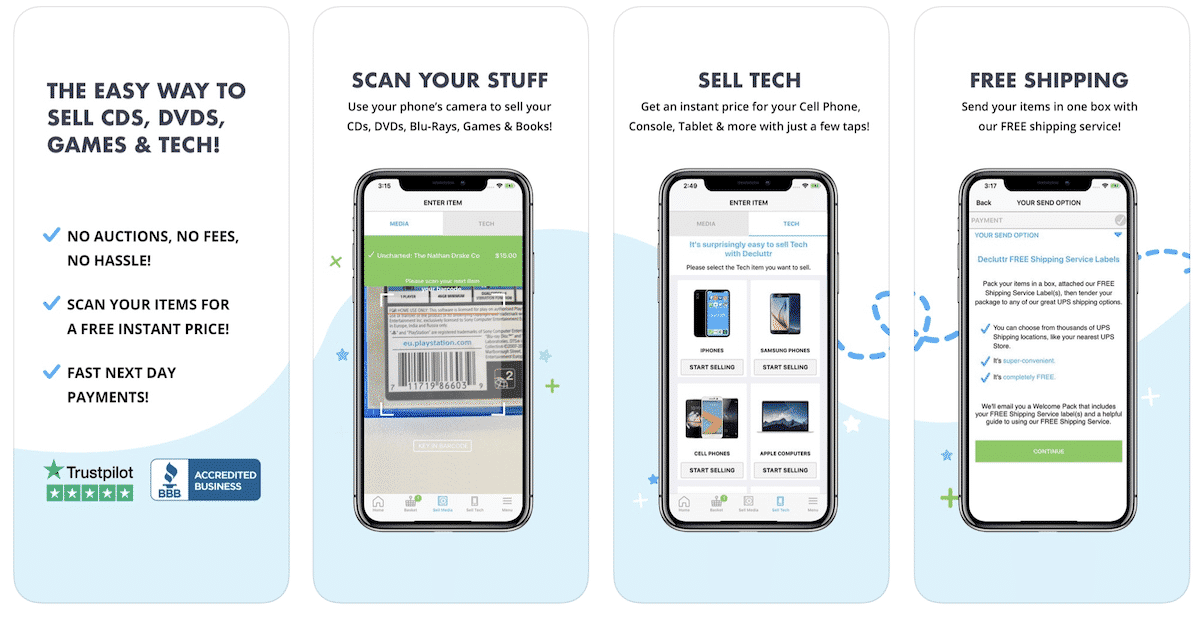 Do you have an old laptop lying around? I know most of my friends and family do. Decluttr will pay you cash for them and is similar to Whistle. You can try listing your laptop on eBay or Craiglist, but this can prove to be quite a hassle. You can easily sell it on Decluttr for cash. This is the easiest way to sell it quickly. This app is designed well and is very convenient if you are looking to sell stuff easily.
Using your phone camera as a barcode scanner or you can just type in the model number, you get instant value appraisal for your laptop. Your payments are securely processed on the app eliminating any risks with shady buyers, and both the buyer and the seller get free shipping. It's simple to check how much you'll get for your laptop on DuCluttr.
Sell cell phones, tech, CDs, DVDs, games and books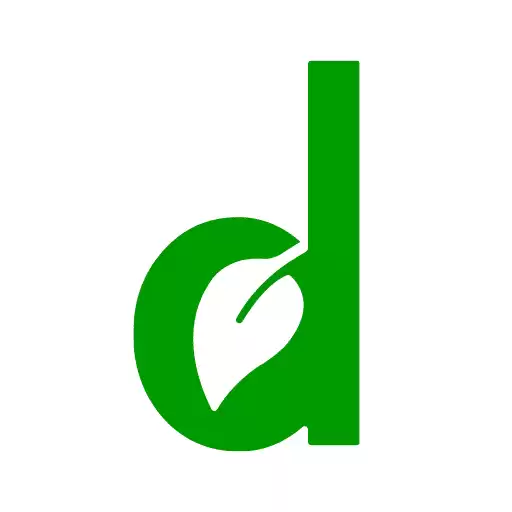 Decluttr
Next-day payment upon delivery of goods
Get the best prices for your used tech
2 different payment options available
Get extra cash if you are a student
Start Selling
5. Amazon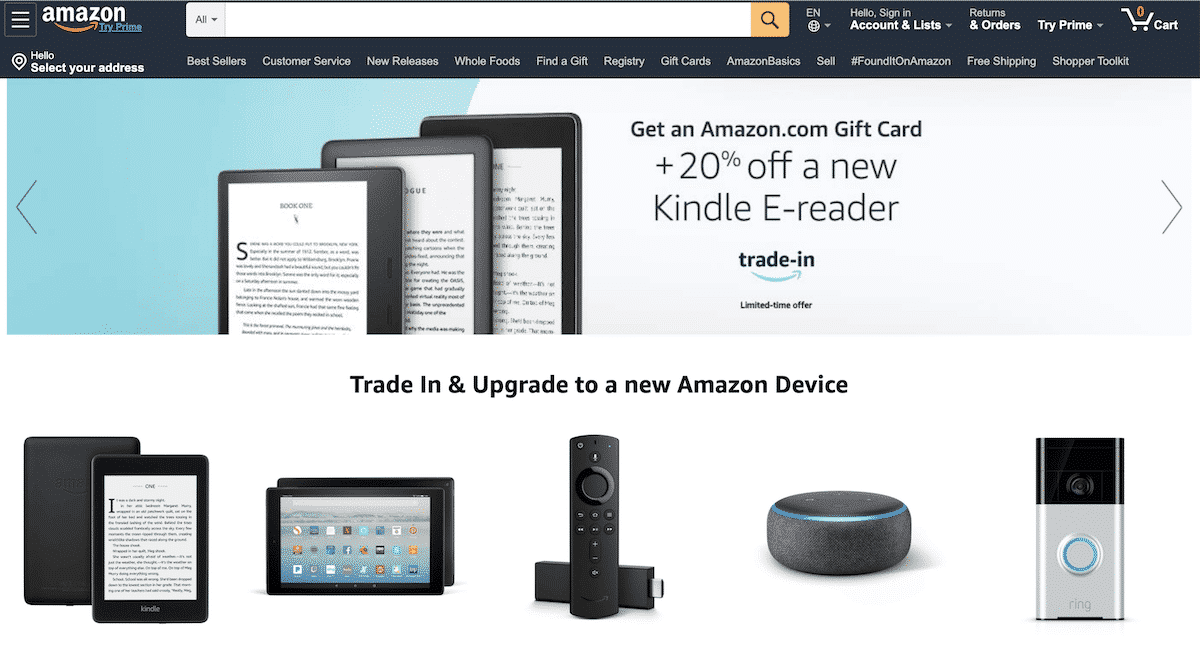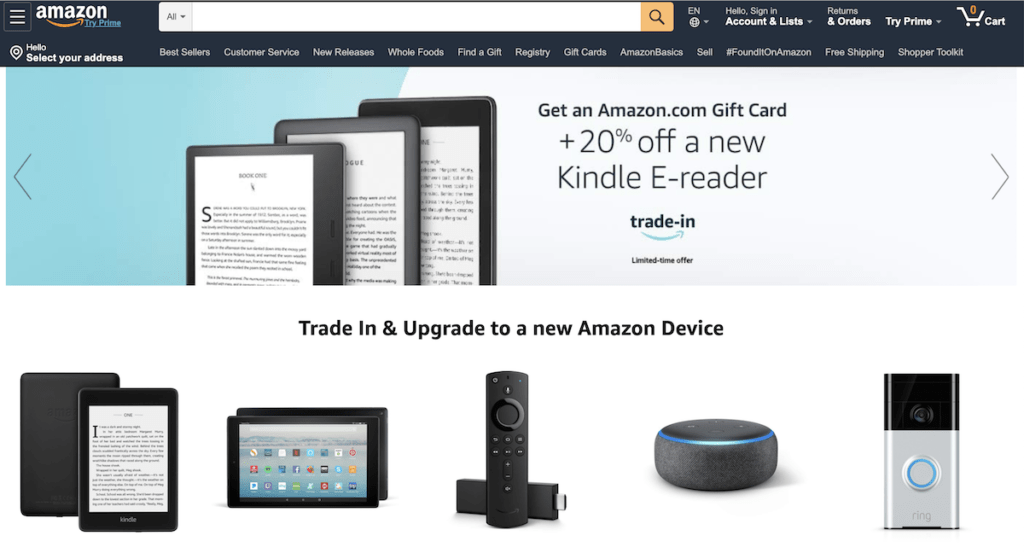 Do you have an old laptop from college lying around? I think I still have mine in the closet somewhere. Well, you can consider selling that dusty laptop on Amazon. In addition to laptops, you can probably sell old books, DVDs, cell phones, or other electronics you may have lying around.
You would be surprised how much you can get for your unwanted items. They'll tell you how much you can get by trading it and you'll get paid by getting an Amazon Gift Card for the laptop's value.
6. Craigslist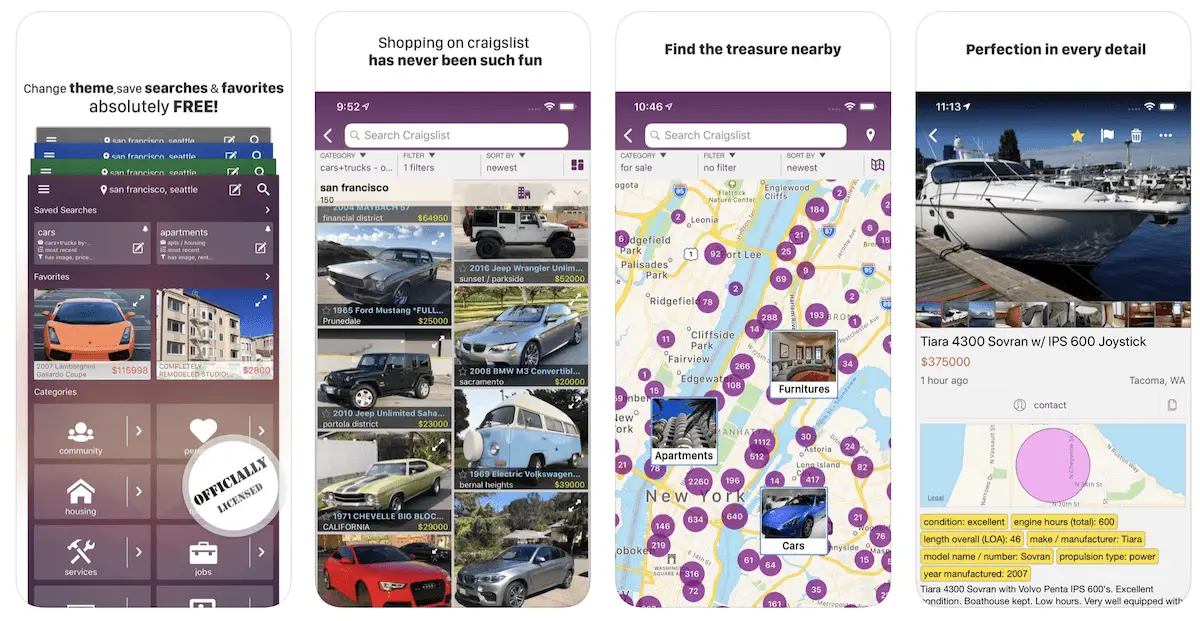 By listing your used laptop on sites like Craigslist — you'll have prospective buyers from all over your region or city. It can be a great way to find a motivated buyer near you to take your used laptop off your hands.
It's simple to use, but you'll need to sign up for a Craigslist account, snap some photos of your laptop for sale along with the laptop's details, and have the buyer pick them up after they agree to buy them.
7. Gazelle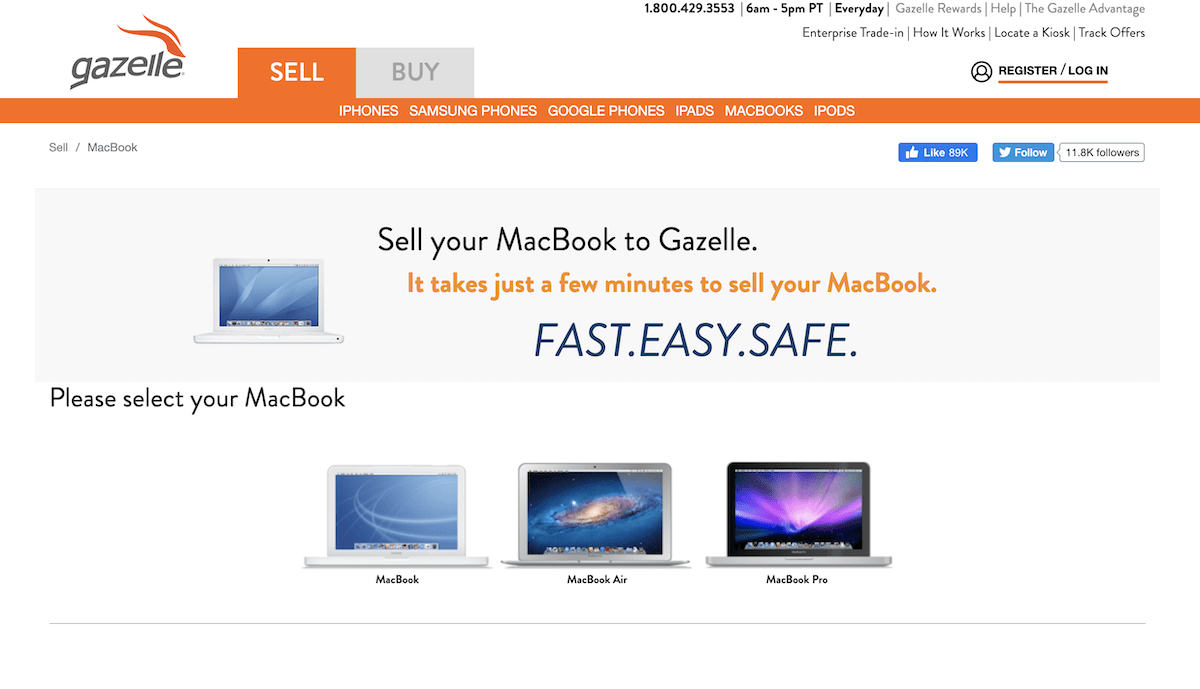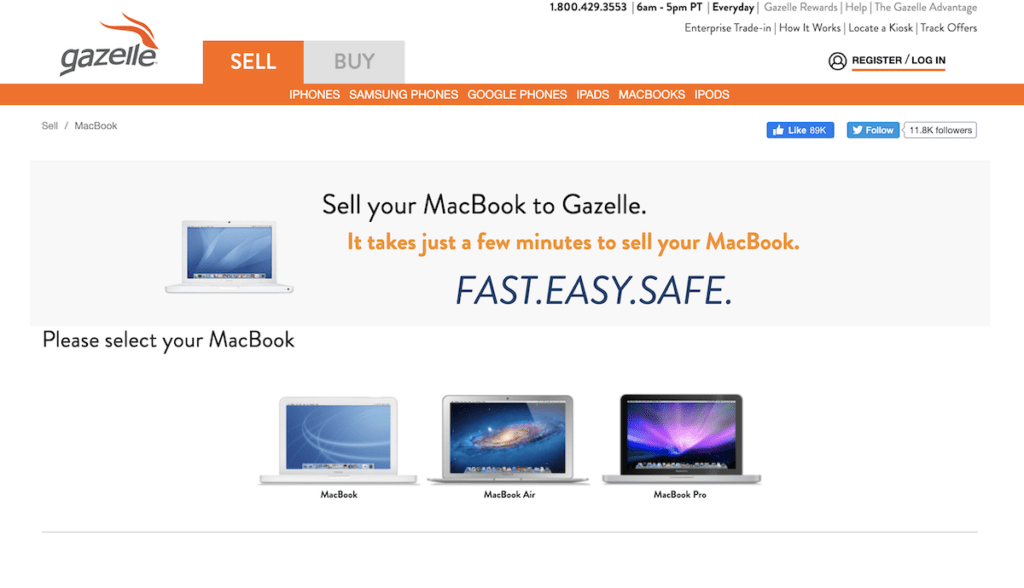 If you are like me, you probably have an old smartphone (or laptop) lying around in your house, made obsolete by the software upgrades. If you want to get rid of these phones (or laptops), Gazelle is a great place to sell your old Apple devices like iPhones, iPads, and Macbooks.
You get cash in return for these older tech items, which is great. If you'd like to get an extra 3% bonus on your trade-in, use a Gazelle 3% bonus link by clicking here.
8. Letgo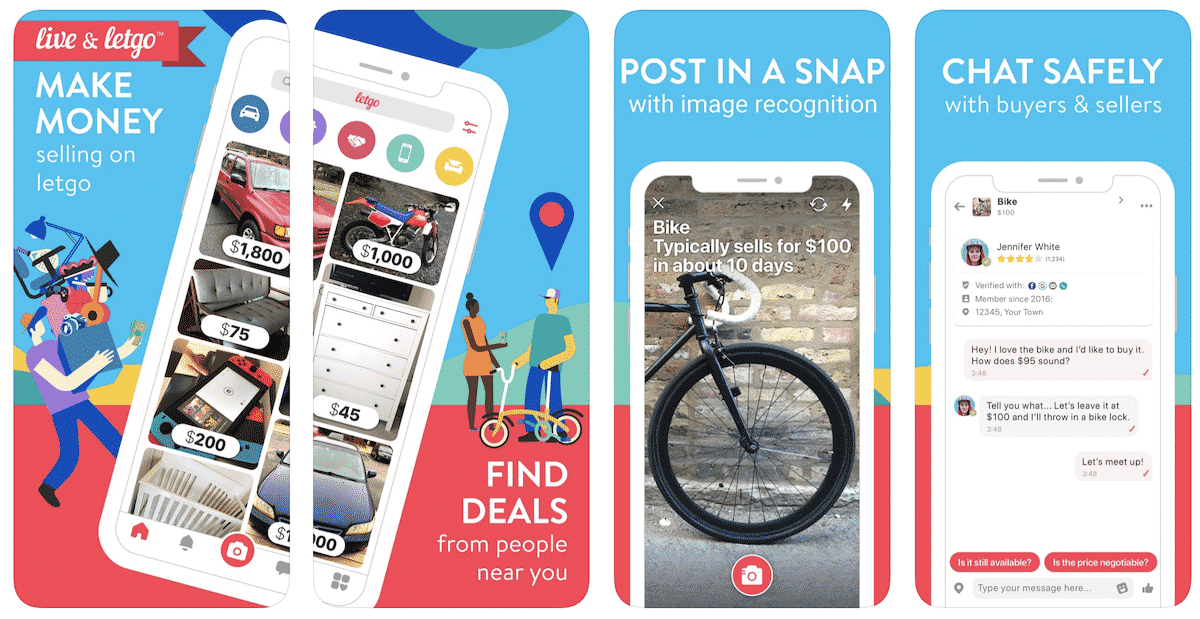 Letgo is also a great app if you are looking to sell old laptops for cash easily. All transactions happen on the app, and listings are populated by zip code, which makes it easier especially for rural buyers and sellers.
9. OfferUp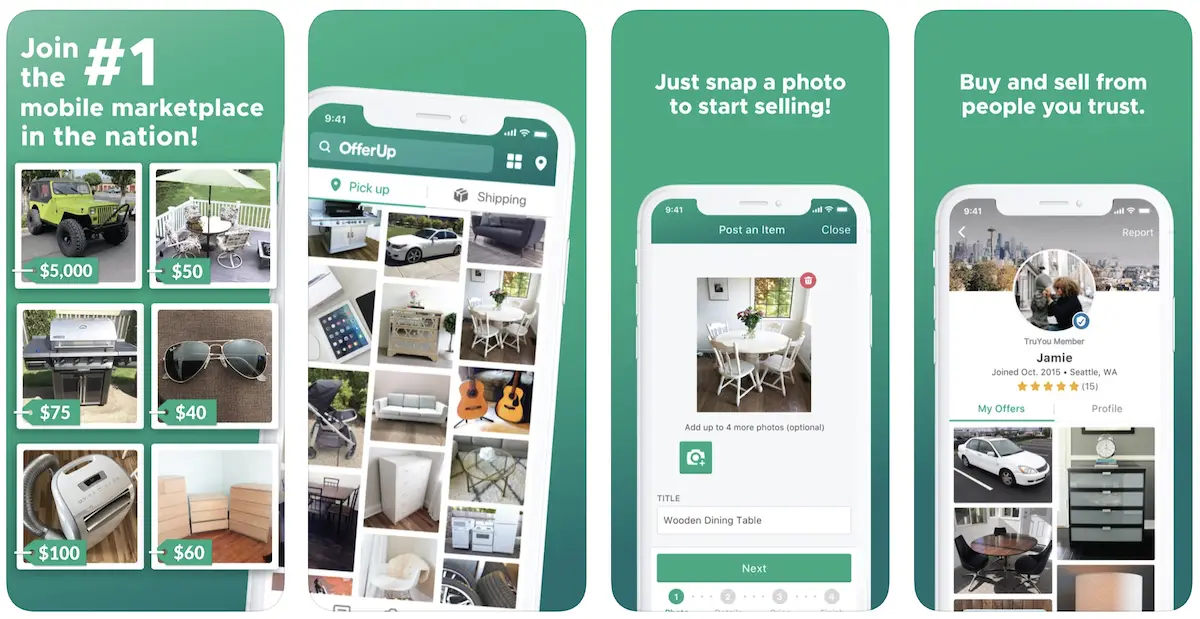 OfferUp is an app that is great for repeat sellers. It rewards repeat sellers if they provide great customer experiences and if they get good feedback from the buyer. This app lets you check out product listings, chat with the seller, and make them counter offers as well.
10. eBay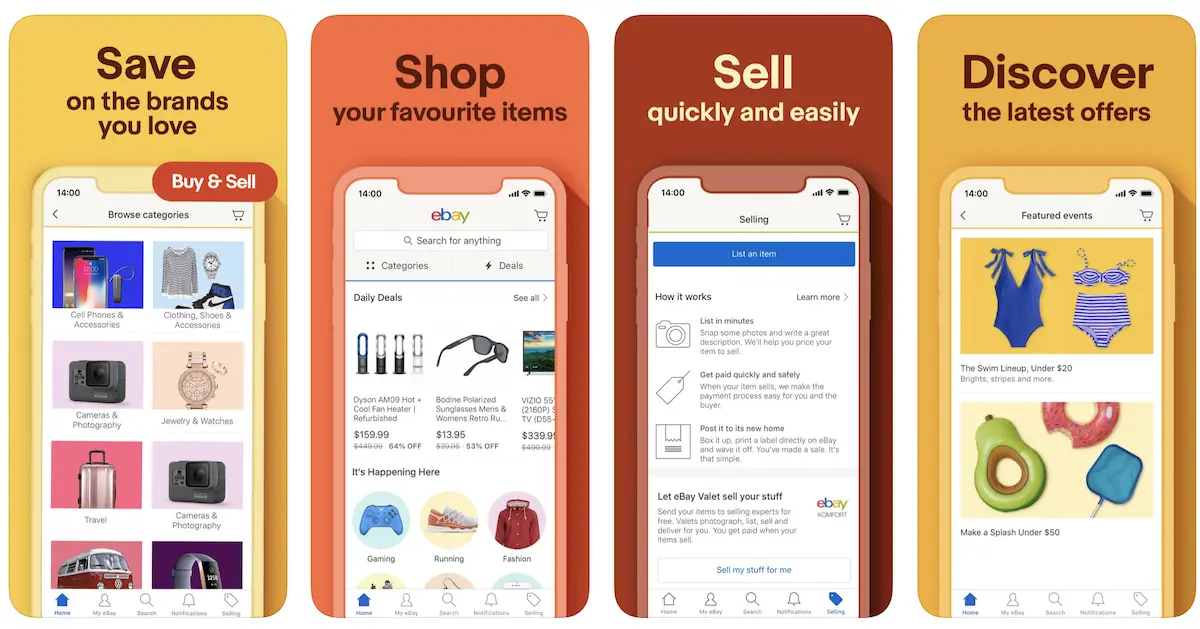 eBay is not just for buying and selling things that need to be shipped across the world. It can be a very handy tool if you are looking to sell large items locally as well. Post your laptop, along with your details, and have the buyer pick up the item if you wanted to sell it locally.
11. VarageSale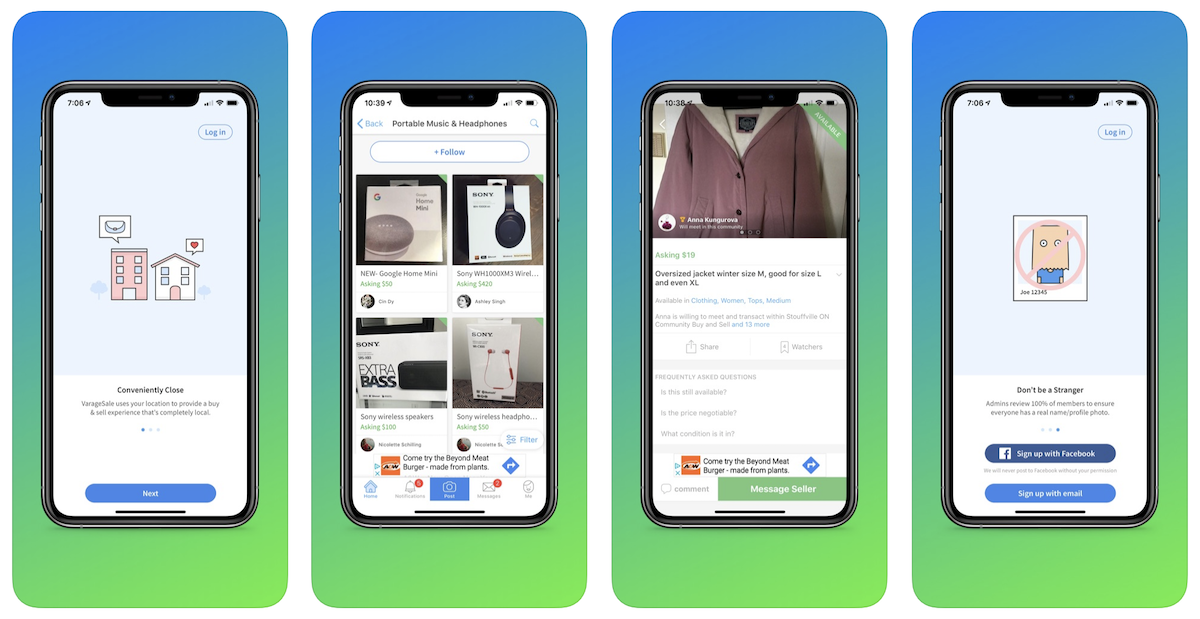 VarageSale has a cool name which plays on "Garage Sale" with the V standing for verification. VarageSale verifies the identity of both the seller and the buyer using Facebook to make sure that they are real people. This app also makes it very easy for you to post your listing to your social media page, increasing its visibility.
12. Wallapop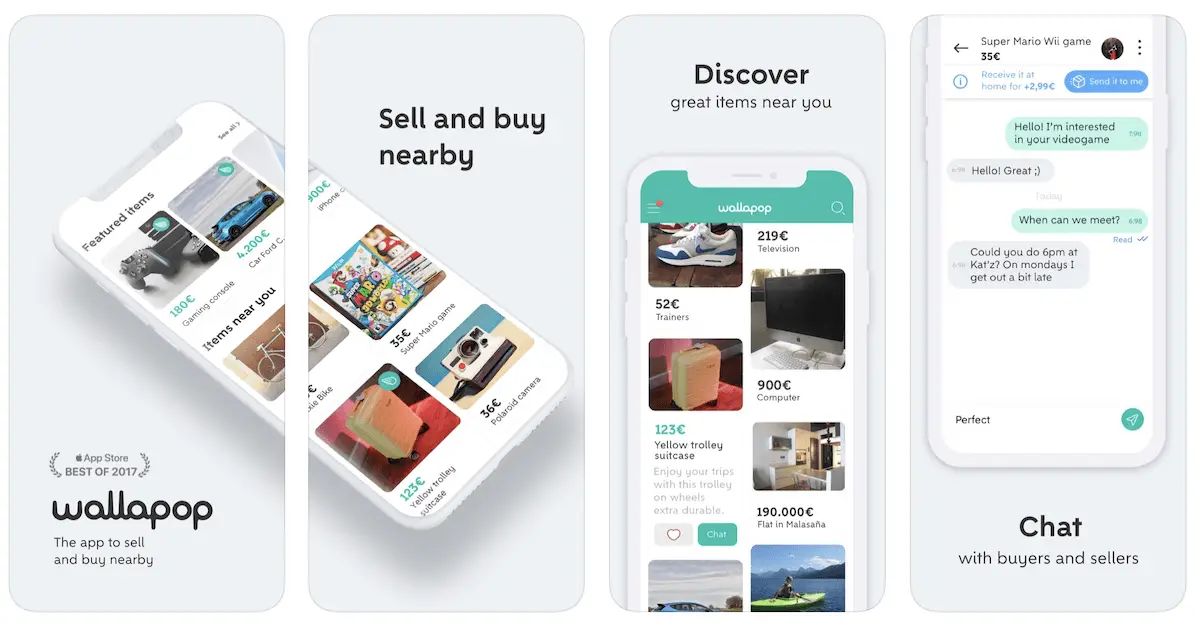 With Wallapop, you can sell just about anything on this app (including your laptop). It also gives you the option to pay for your listings if you want to prominently feature it and get more visibility.
13. Social Sell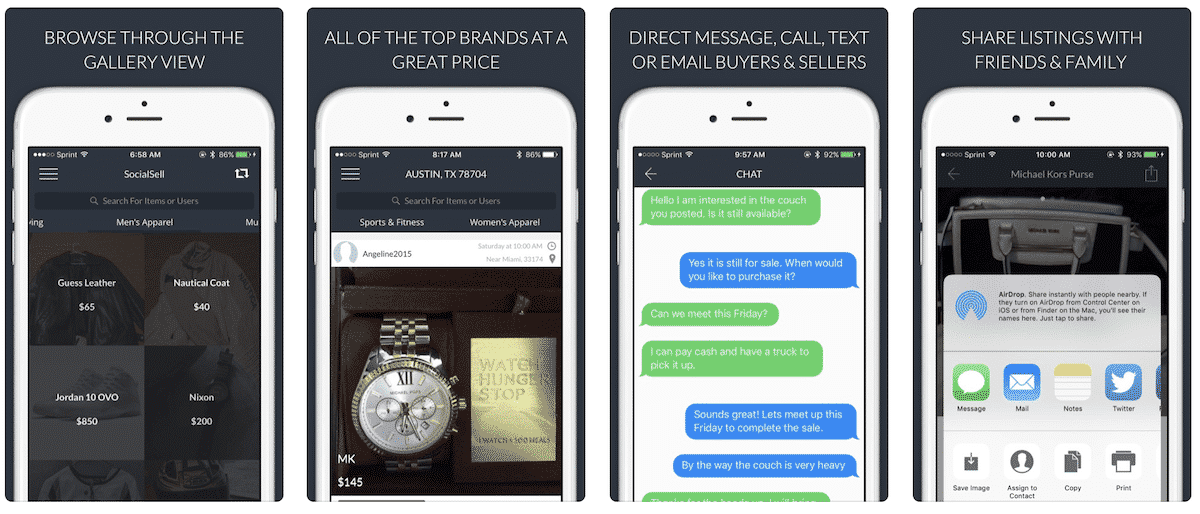 Social Sell (iOS) will allow you to sell your laptop nearby and you can sell almost anything on this app as well. It has great chat features and in-app payment options.
14. Tradyo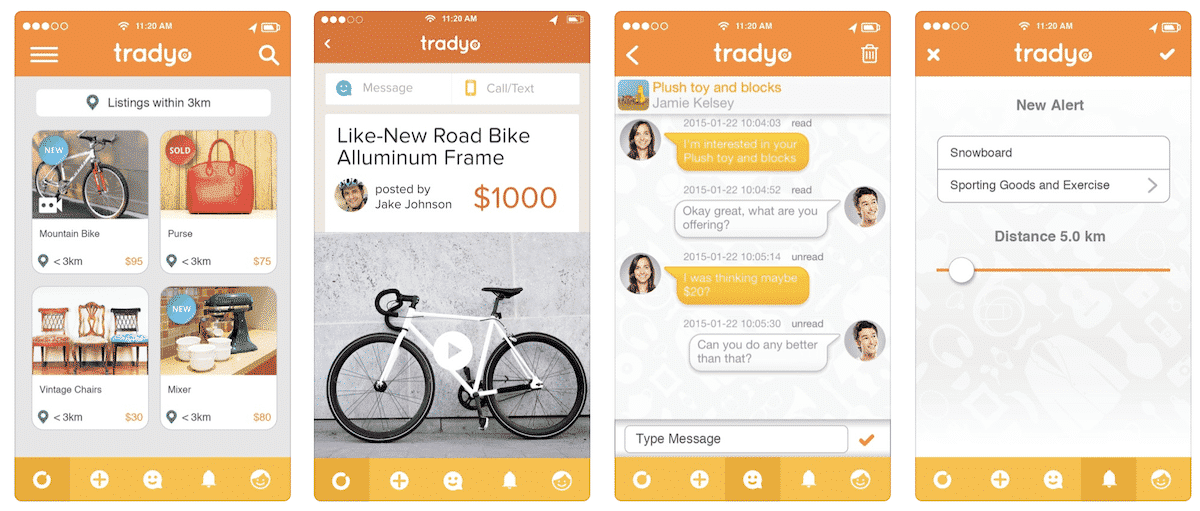 With the Tradyo app, it allows you to sell individual items locally such as a desktop computer or laptop in your neighborhood. Items are listed by pin code, and the buyer contacts you via the chat feature in the app.
Sold Your Laptop Yet?
These are all great options to sell your laptop online or in person with ease. I've actually recently upgraded my laptop but decided to connect my older laptop to an external monitor to use as a second computer. So you can consider getting use of your older laptop if it's still functional.
If you are stuck on wanting to sell it then the options above will help you stop wondering "How Can I Sell My Laptop Fast?" You can check out more selling apps here to learn other options to get rid of your laptop quickly.
Good luck!
Earn up to $100 today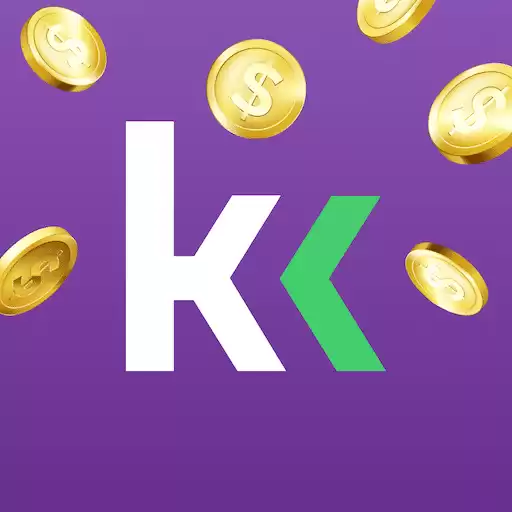 KashKick
Trusted by 2M+ users like you
This site pays you cash to play mobile games, save money, take surveys, and see offers — make $100 today. Over 2 million users agree that KashKick is a fresh and lucrative way to earn money and get paid directly to your PayPal!
SIGN UP & START EARNING NOW