Committing to a frugal life is not an easy thing to do. It's hard to change our spending habits and lifestyle that we got used to. Many people live a frugal life without feeling deprived—and you can, too.
You have tried following some tips to save money in the past, but you always end up being broke. There is a big difference between saving money for the short-term and living frugally. Saving money allows you to keep a certain amount for a specific purpose. To live frugally, however, requires a permanent change of habits.
What are the Benefits of Frugal Living?
If you're done with living from paycheck to paycheck, you should start assessing where your money goes. Frugal living has many benefits—and it's not all about finances.
You learn to be smart in handling your money
Frugal living allows you to have a clear picture of your financial status. When you are perfectly aware of your money and where it goes, you can make better financial decisions.
You understand that you must be careful about spending
Being prudent with your money means you are more cautious about where and when you spend. You know that you can find a great deal if you are patient enough to look around. A frugal shopper is in control of his or her spending.
---
Want Free Money?
Aspiration: Want to get spotted a $150 for free? Simply sign up for Aspiration, and the free banking app will give you cash for free, you just relax while it gives you $150 just for opening a new debit card. There's no catch. This bank account is legit and only takes two minutes to sign up for an account.
---
Pro tip:
 Surveys are quick, easy, and can pay you cash from the comfort of your home. No wonder they are so popular.
Survey Junkie
,
Branded Surveys
,
Swagbucks
, and
InboxDollars
are just a few of the best survey sites to make money.
You do your share to help the environment
Frugal living means less waste and trash, which is good not just for your wallet, but also for the environment. You only buy what you need and use it all up before buying more. Living a frugal life means you reuse and recycle what you have, reducing the amount of waste from your household.
You can future-proof your finances
When you are conscious about what you spend, you can set aside money for your future needs. Being a frugal person does not mean you are cheap; you know how to make your money work for you. You know that money is essential, and you want to be ready for contingencies and retirement. There are excellent online resources like Money Task Force that can help you achieve financial stability and independence.
You become resourceful and creative
Frugal people are experts in making the most of what they have. They rarely buy products if they can make their own at home. They do not pay for a service that they can do by themselves. When you live a frugal life, you learn to create and repurpose so that you do not have to spend on unnecessary things.
You learn to appreciate the simpler things in life
When you are living a frugal life, you learn to be more grateful for what you have. It is easy to feel discontented when you are focused on the new products and services pushed to consumers every day. You don't need to buy new shoes to feel better about yourself. The focus is not on more material things, but on the things that matter like family and personal happiness.
You build and nurture better relationships
Frugality can help bring you and members of the family closer by sharing ideas and collaborating on projects. You can spend an afternoon creating a small home garden or refinishing old furniture instead of throwing it away. If you have children, it is a great way to teach children how to become more prudent and resourceful. The fact that you spend more time together with hands-on work creates a tighter bond.
20 Best Frugal Living Tips with a Big Impact
If you are new to frugal living, it may take a while to get used to it. After all, we have been used to having everything at the tip of our fingers. Convenience, unfortunately, comes with a hefty price. Small changes to your spending habits produce a significant impact on your life when done permanently. To begin living a frugal life, here are the 20 best (and simple) tips that you can start doing now.
Food and Groceries
There are a ton of ways to save on food and groceries while living frugally:
1. Refrain from Eating Out
A lot of us are guilty of dining out now and then. While a $50 dinner may not seem much at first, if you eat out four times a week, the amount comes up to $200 each week or $800 a month! The amount that you can save from eating out can be set aside for mortgage, tuition, or for a dream vacation. Also, you can save each year on your birthday by getting free birthday meals.
2. But if You Must Eat Out, Be Smart About Spending
Living a frugal life does not mean you will be depriving yourself and your family. When you have to dine out, such as for a birthday or anniversary, you can save money by making small changes.
Go to a more affordable restaurant. Ask for their lunch or breakfast specials.
Skip the soda and alcohol, and opt for water instead. Water is better for your health and your pocketbook.
Don't forget to take out the leftovers. Restaurant meals usually serve large portions, and you can heat the leftovers or repurpose it for your next meal at home.
3. Bring a Brown Bag to Work
Unless meals are provided for free, it is best to pack your meals or snacks to take to the office instead of eating out. You save a lot from eating meals you prepared at home.
4. Check out the Pantry before Buying Groceries
Before heading out to buy groceries, take a look at your pantry so that you do not obtain any similar items, which is a waste of money. Check the labels for expiration dates so that nothing goes to waste.
5. (And While You're At It) Make a List Before You Shop
It is so easy to spend more when you are roaming around the supermarket, mindlessly shopping from aisle to aisle. A grocery list helps you focus on the things that you need to buy. You also spend less time browsing the aisles because you already know what you are looking for. To avoid feelings of deprivation, allow yourself and every family member to choose an item that they like, such as a pint of ice cream for less than $10.
Home, Transportation, and Entertainment
6. Live in a Smaller House
If you have to choose a house or apartment to rent, look for a smaller one. A big house or apartment unit is lovely, but aside from the higher rent or mortgage payments, you also have to spend more on maintenance or upkeep. We're not saying you should stick to a matchbox-sized tiny house if you can afford it, but take into consideration the expenses that you need to shell out each month with a bigger home.
7. Entertain Yourself at Home
Going out is a lot of fun, but there's also nothing wrong with staying home for the night or during the weekend. There are different ways to have fun at home without breaking the bank:
Have a movie marathon with the family. Let each family member choose a flick to watch.
Invite friends over for board game night for some fun and socialization. Arrange for the potluck, so everyone brings in something for the activity.
Have a family photo shoot at your very own backyard. Gather props, dress up fancy, take funny pictures—it's up to you.
8. Maximize Your Vehicle
Having more than one vehicle is excellent, but with the price of gas continually increasing, it's not that friendly to the pocket. Work out everybody's schedule so that only one car is needed to bring everyone around.
9. Take a Bike to Work
Many people are taking their bicycles to work for different reasons. Some do not like the trouble of commuting, and some hate the price of fuel. If your workplace is not that far, you can take your bike to work and get adequate exercise while saving on transportation costs.
10. No to School Bus, Yes to Walking
Provided that your child's school is at a comfortable distance, they can walk to school or take their bike with them. Aside from the regular exercise for your kids, walking to and from school saves you around $250 to $500 in bus fees each year. It is better, however, if your children walk with other students going to and from school.
11. Use Your Vehicle to Earn More
Why not use your vehicle to earn extra income? Look for passengers willing to join your carpool. Aside from making extra, you're doing your share to help the environment.
Health, Beauty, and Fashion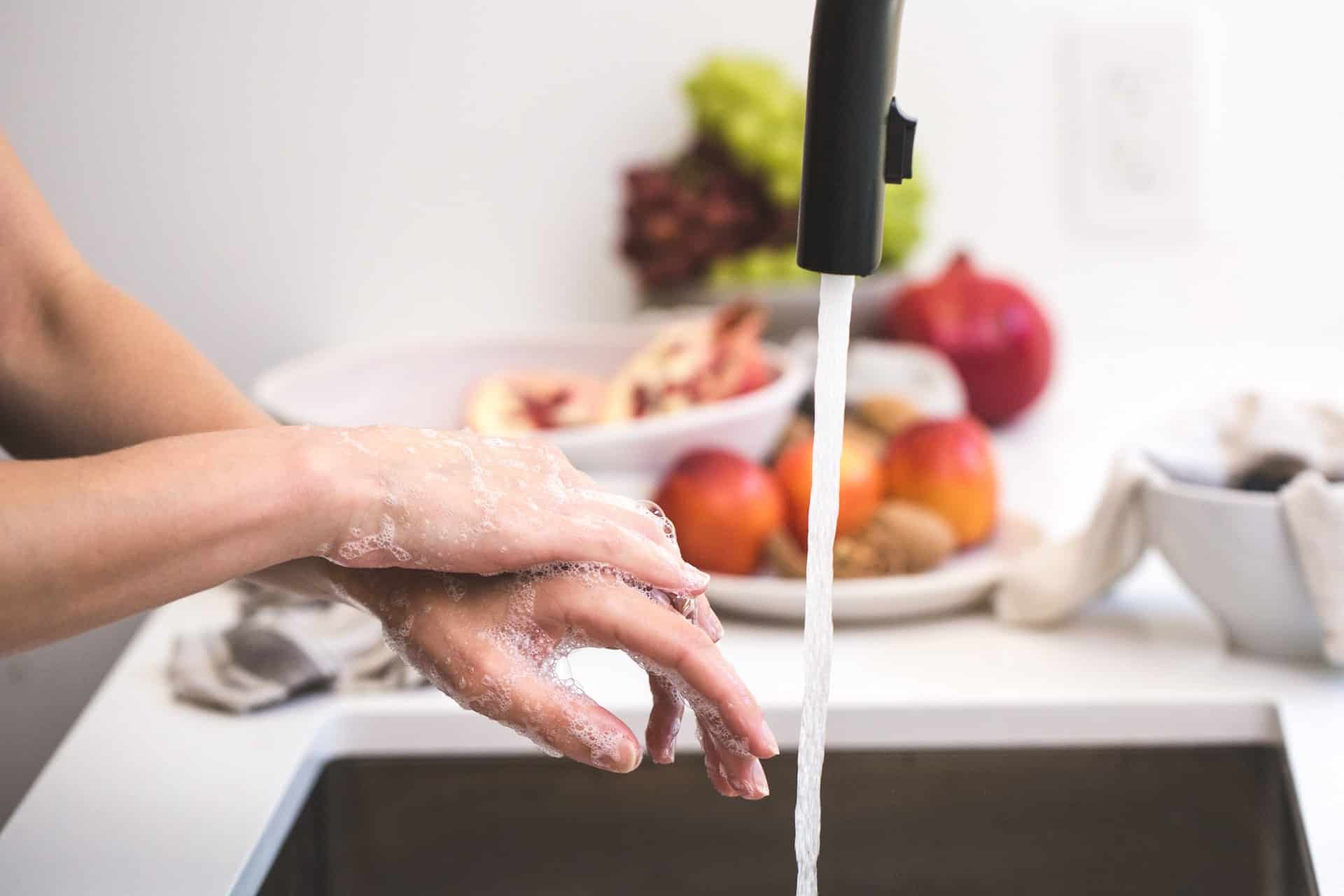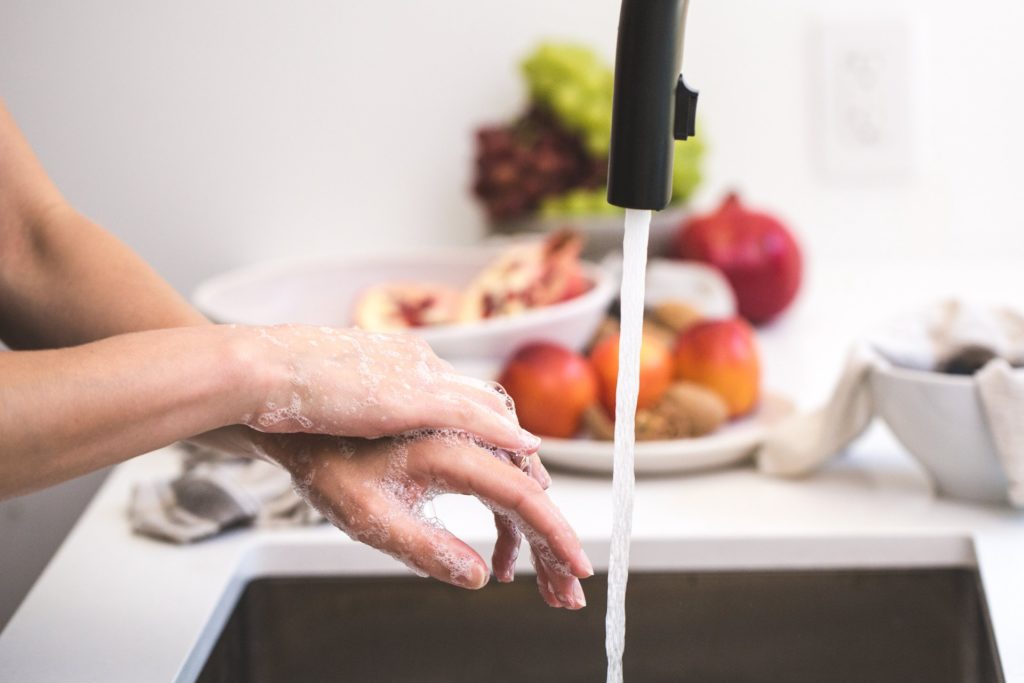 12. Generic is as Good as Branded
Whether you are taking medication or supplements for your general health, ask your doctor to prescribe generic medicine. Branded medicines are more expensive than generic drugs; thus, you can save hundreds of dollars by choosing the latter.
13. Looking Good Should Not Burn a Hole through Your Pocket
Living on a frugal budget is possible and realistic. You can save so much money by carefully selecting beauty products and shopping for clothes wisely.
Buy clothes off-season to save money. For example, summer clothes are usually on sale during the colder months. You should also take advantage of clearance sales where you can get as much as 80% off on apparel, shoes, and bags.
Drugstore brands offer reasonably-priced skincare products and cosmetics compared to department store brands. This can help you save money on makeup expenses.
14. Go Natural
Skincare or haircare should not be complicated, toxic to your health, or hard on your pocket. Many people swear to the benefits of natural skincare, and the ingredients can be found in your pantry.
Make your facial mask by mixing honey, essential oils, and oats. You can change the ingredients based on the condition of your skin.
If the toner is a part of your daily skincare, a DIY facial toner is natural to do at home. Just mix apple cider vinegar with filtered water then add your favorite essential oil. Rosewater is also a great ingredient to make facial toner by yourself.
Natural hair products are an easy way to save money and are simple to make, for example, a DIY hair conditioner only needs two simple ingredients: honey and olive oil.
15. Simplify Your Wardrobe
Avoid being trends-conscious to save a significant amount of money. Find out what works for your body type and build your wardrobe with simple, classic pieces of clothing.
16. Extend the Life of Your Clothes
Do not use excess detergent when washing clothes to prevent fading and residue build-up on fabric. Instead of throwing away clothes with some damage, repair them so they can be used longer.
17. Invest in Your Health
Living beyond your means is not scrimping on the essential things, like taking care of your health. Do not delay checkups or treatments to prevent conditions from getting worse.
Kids and Hobbies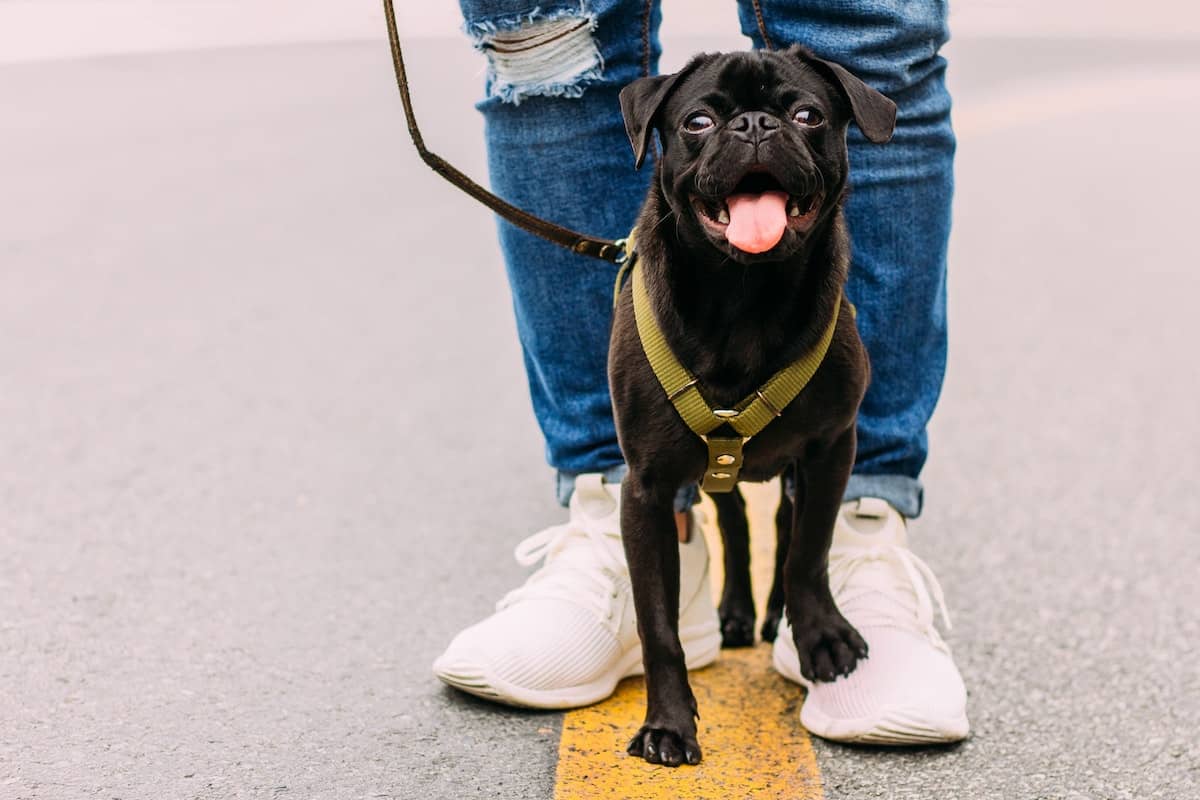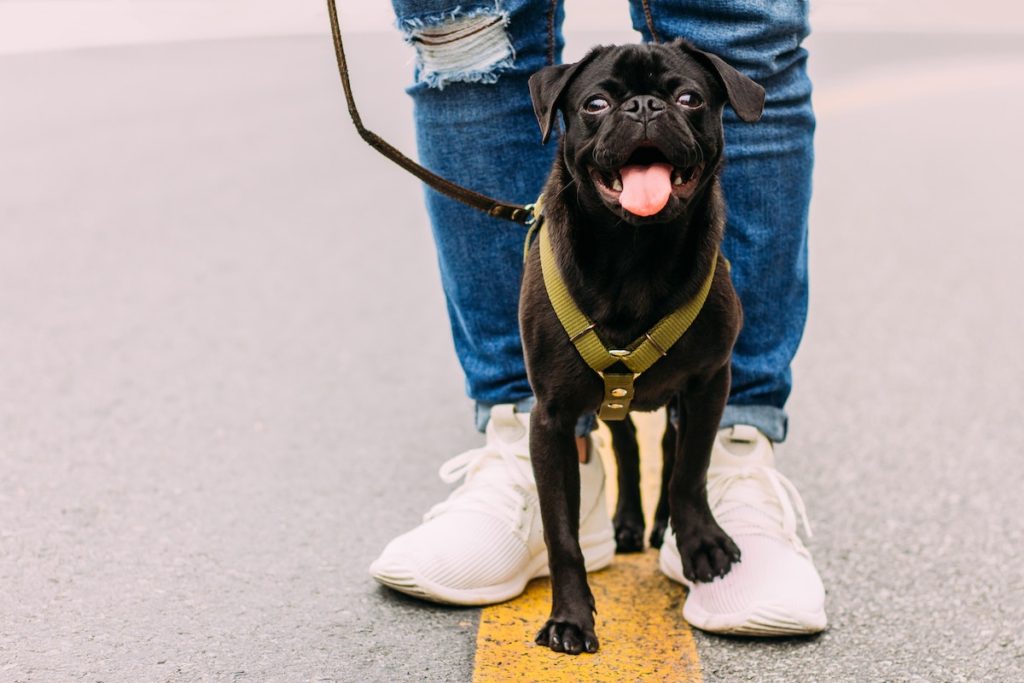 18. Look for Hobbies that You Can Do for Free
There are many hobbies that you can do without spending a dime. You need to be creative and open to new ideas to make it work.
Grow a mini-garden with your favorite flowers and vegetables
Go hiking with friends
Swim in the lake or nearby beach
Practice yoga at home every day
Take up running as a hobby
19. Invest in Personal Development
As mentioned earlier, living a frugal life does not mean that you are cheap. It only means that you value what matters, such as your personal and career development. Take up online courses that can help you find work with a better salary or improve how you do your current job.
App
At a glance
download
Alison
★★★★★


Alison is one of the world's largest free online learning platforms for education and skills training. It is a for-profit social enterprise dedicated to making it possible for anyone, to study anything, across a wide range of subjects.

SIGN UP NOW

Udemy
★★★★★


Join over 24 Million students from around the world already learning on Udemy! Get lifetime access with a few clicks because your goals are worth it.

VISIT UDEMY

CreativeLive
★★★★★


Master your craft, your passion, or something new with creative classes taught by the world's best.

START FOR FREE

Linkedin Learning
★★★★★
Grow your skills and advance your career with LinkedIn Learning.

Learn business, creative, and technology skills to achieve your personal and professional goals.

FIRST MONTH FREE

Skillshare
★★★★★


Explore your creativity with classes in illustration, photography, design, and more.

START FOR FREE
20. Teach Your Kids About Frugal Living
Educating your kids on how to be frugal will have a better impact when they are still young. This way, they learn habits that they can apply to their life even when they grow older.
Avoid spoiling your kids with gadgets and toys. Material things cannot substitute for the time you spend with them.
Foster good spending habits not because money is valuable, but because there are more important things in life than money and material things.
Be a good example. Children will not see the benefits of frugal living if you do not practice it.
Conclusion
Living a frugal life is not as complicated as it seems. With a few changes and tweaks on how you do things, you will be able to avoid unnecessary expenses and make a significant impact on your overall financial health. Although some of these tips may not apply to you, the only way to start living frugally is by changing your spending habits and mindset.
Go
Description

Want Financial Wellness?
Acorns

Acorns is your guide to financial wellness. They'll help you invest, save and spend smarter starting at just $1 per month. There's no catch. This app is legit and only takes two minutes to sign up for an account.

LEARN MORE


Today's Best Offers
App
At a glance
download
Chime
★★★★★


Chime will spot you up to $200 if you accidentally overdraft. And even better: they won't charge you a dime.

GET SPOTTED $200

Axos
★★★★★


This free savings account delivers on its promise to save you money effortlessly. You can use it to get up to 6x the national average APY. It now pays to stash your cash in a savings account.

GET PAID TO SAVE