Learn how to save money on your car expenses so you have more to spend on gifts and getaways during these cold months and the holiday season.
Are you looking on how to save money on your car expenses this winter?
Owning a vehicle is a year-round expense, but it could seem particularly costly in the winter if you're already feeling the holiday squeeze to your budget. With the right information though, you'll be able to save some money on your car expenses so you have more to spend on gifts and getaways during these cold months.
Save Money on Car Expenses This Winter
1. Install Winter Tires
Okay, you're thinking, "but wait – that costs me money!" And, yes, you will need to spend some cash on a set of winter tires. The upside, though, is that you'll be safer in cold temperatures and snowy conditions. In cold weather, your regular tires harden and lose their tread, making them less safe on ice and snow. With winter tires, you have increased traction and shorter stopping distances – both of which could prevent a costly accident.
Your winter tires should last you between six to 10 seasons and could help extend the life of your regular tires, so consider them an investment. With a little bit of research, you can even learn how to install your tires yourself to save some money. If you need more convincing, remember that depending on where you live, installing winter tires on your vehicle could qualify you for a discount on your car insurance, saving up to 5 percent on your premium.
---
Want Free Money?
Aspiration: Want to get spotted a $150 for free? Simply sign up for Aspiration, and the free banking app will give you cash for free, you just relax while it gives you $150 just for opening a new debit card. There's no catch. This bank account is legit and only takes two minutes to sign up for an account.
---
Pro tip:
 Surveys are quick, easy, and can pay you cash from the comfort of your home. No wonder they are so popular.
Survey Junkie
,
Branded Surveys
,
Swagbucks
, and
InboxDollars
are just a few of the best survey sites to make money.
2. Don't Idle Your Car
If you're spending more than one minute idling your car in the winter to "warm it up," you're wasting money. According to an expert from the Alberta Motor Association, this is the case for cars made after 1980 that have fuel injection technology versus traditional carburetors – so even if you consider your car a beater, this rule likely still holds true for your vehicle.
Extended time idling your car is burning through fuel, costing you at the pump, and worse is causing wear on your engine components. But just how much is it costing you? Natural Resources Canada reports that ten minutes of idling uses up to half a litre of fuel, and idling your vehicle for 10 seconds actually uses more gas than simply restarting your car.
3. Keep it Clean
Here's another situation where you'll want to spend a little money to save more money: regular car washes. Salt on the roads is supposed to keep you safe, but when it clings to your vehicle, it doesn't just look ugly, it's also bad for your car. On your car's exterior, it causes rust and corrosion, which decreases the value of your car and compromises the integrity and safety of the body of your car. To top it off, it can eat away at brake and fuel lines and your car's suspension.
One expert suggests getting your car washed as often as once every 10 days if there is a prolonged period of salt on the road. If you feel like braving the elements, wash your car yourself, making sure you get both the exterior and the underbody. A coat of wax could also offer an extra layer of protection. Whatever you pay in maintenance will be far less than the costly repairs that could result from neglect.
4. Drive Safe
Winter months pose an extra threat to drivers; snow and ice create unsafe road conditions and earlier sunsets mean more time driving in the dark. Winter time is also a time of holiday celebrations, which means more people are getting behind the wheel after a few drinks. Neglecting your safety can cost you in more ways than one.
Getting in an accident could result in costly repairs and/or an increase in your car insurance premium. In Ontario, you could be fined up to $110 if you're caught driving without clearing off your windshield.
To keep safe, make sure that you're giving yourself extra time to get to your destination, that your car is road-worthy when you're pulling out of the driveway, you're leaving extra space between you and your fellow drivers, and you're arranging an alternative way home if you're planning on drinking.
Other Cost-Saving Measures for Your Vehicle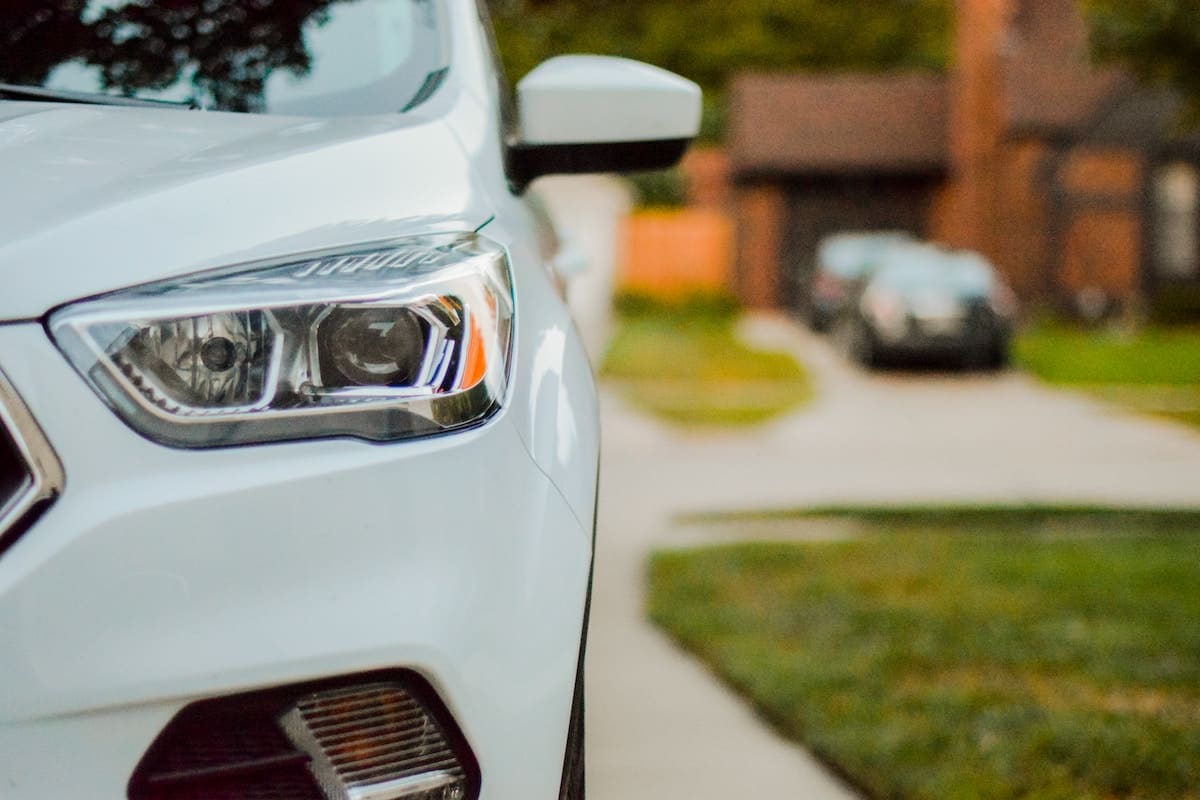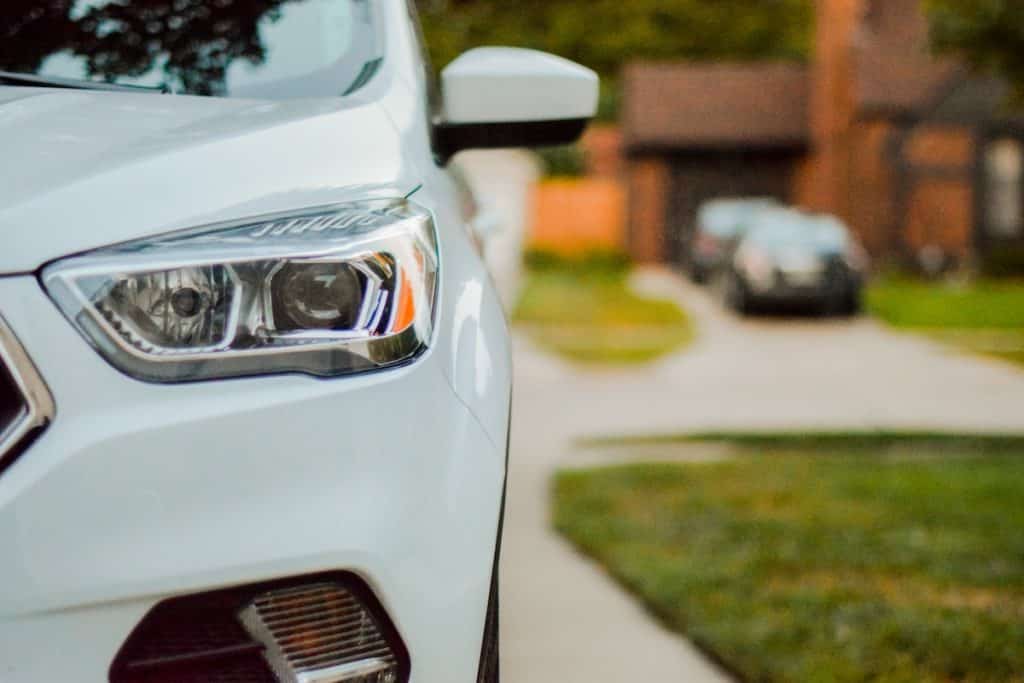 5. Lower Your Monthly Car Payments with LendingClub
Did you know you can lower your monthly car payments simply by refinancing your auto loan?
We are serious. The leader in this car auto refinancing space is LendingClub. If you are looking for ways to boost your monthly revenue and have an auto loan, you should look into lowering your car payments.

LendingClub is America's #1 credit marketplace, transforming banking to make it more efficient, transparent and consumer-friendly. Since 2007, Americans have borrowed over $31 billion dollars. Plus, LendingClub has tens of thousands of 5-star reviews and an A+ rating from the Better Business Bureau. Through LendingClub, you can qualify for multiple auto refinance offers.
Auto refinancing is a little-known trick to save money on monthly car payments. Refinancing a car loan means applying for a new loan with a lender, then using that loan to pay off an existing auto loan. Payments will then be made to the new lender until the loan is paid off, and the new lender's name will appear on your car's title.
LendingClub Platform offers customers access to:
Instant offer. Check your rate in minutes and instantly see what offers you qualify for.
Lower your monthly payments. Flexible terms and great rates.
No origination fees. No application fees, origination fees, or prepayment fees.
Quick and easy process. Check your offers with no impact to your credit score.
If you wanted to see how much you can save, you can visit LendingClub today.
The Bottom Line
Enjoy this winter without the headache of spending more than you need to on gas, repairs, and tickets. With the money you save, you can reward yourself with that gift that Santa forgot to bring you.
Go
Description

Want Financial Wellness?
Acorns
Acorns is your guide to financial wellness. They'll help you invest, save and spend smarter starting at just $1 per month. There's no catch. This app is legit and only takes two minutes to sign up for an account.

LEARN MORE


Today's Best Offers
App
At a glance
download
Chime
★★★★★


Chime will spot you up to $200 if you accidentally overdraft. And even better: they won't charge you a dime.

GET SPOTTED $200

Axos
★★★★★


This free savings account delivers on its promise to save you money effortlessly. You can use it to get up to 6x the national average APY. It now pays to stash your cash in a savings account.

GET PAID TO SAVE