Looking for free online books for kids? Here are 19 websites that offer free children books online or allow you to get books mailed to you.
Getting free books for kids is not that hard in the digital era, and book reading is a great habit to build at an early age.
It's no secret that reading books has many benefits for both adults and children. Including having higher GPAs, higher intelligence, and in Anne E. Cunningham's paper What Reading Does for the Mind, she found that reading, in general, makes you smarter, and it keeps you sharp as you age. Need more proof? This short video clip explains it better than I ever could about why both adults and kids should read more:
Reading Is Extremely Important for Children
Book reading is an excellent habit that every child should adopt in their daily routine. Books are essential because they develop an emotional relationship with the children through words and pictures.
---
Want Free Money?
Aspiration: Want to get spotted a $150 for free? Simply sign up for Aspiration, and the free banking app will give you cash for free, you just relax while it gives you $150 just for opening a new debit card. There's no catch. This bank account is legit and only takes two minutes to sign up for an account.
---
Pro tip:
 Surveys are quick, easy, and can pay you cash from the comfort of your home. No wonder they are so popular.
Survey Junkie
,
Branded Surveys
,
Swagbucks
, and
InboxDollars
are just a few of the best survey sites to make money.
The most important thing is that books help kids with language problems and those who lack vocabulary. It is the parent's responsibility to provide interesting learning and storybooks to their kiddos for better brain development and to make their childhood more fun and exciting. Here the tough task for parents is from where they could get a good book without hassle. E-books concept resolve this issue. Now one can get a free book from the internet or get mailed to their home.
How To Get Free Kids Books Online?
Most of you wanted to ask that from where we can get free kids books or even e-books. The procedure is so simple, you have to go on google and search the book name to download it as a PDF copy. Many other websites offer free books online but today we'll focus on books for children to download free of cost.
Get Free Online Books for Kids
But before you jump to the list of free sites to download ebooks, do check out our other lists of free stuff:
One can get free e-books from the following sites:
1. Kids World Fun
Kids World Fun is a great way to get free e-books. If your kid is of small age, then colorful and bright books will be a good option for him. So go to kid's fun world, which offers most colorful animated books to free download or to read online.
2. DigiLibraries.com
DigiLibraries.com is an amazing website offers free books in different formats like PDF, EPUB, and Mobi. You will find fiction and non-fiction books for your child on Digilibraries.com.
3. Children's Books Online: The Rosetta Project
Children's Books Online is a great option if you are looking for some illustrating antique books for your children, then children's books online is a great platform for you. Just go on the site, type book name and start reading it online.
4. OverDrive
OverDrive is useful if you want free books for your Kindle. You will find millions of books to read including audiobooks, which allows a user to read on a mobile phone and tablet.
5. Scribd
Scribd is also a good website plus application if you want to get free e-books for your kiddo. Scribd also offers a paid subscription, but one can find free books, audiobooks, and more.
6. Google Books
Google Books…who does not know about google books? It is the most famous and the largest library of books online. You have to write the title or keywords in the search bar, and it will give you a huge list of all stuff related to your search.
7. The Online Books Page
The Online Books Page has over 3 Million books online. You heard that right. You can use "The Online Books Page" to get free e-books to read. They offer up to 2 million free books to read.
8. Bibliomania
Bibliomania has 800+ texts of classic literature, drama, and poetry together with detailed literature study guides. Large reference book and non-fiction section. If you are looking for some good fiction book, you can download them from Bibliomania free. These fiction books include Oliver Twist, Peter Pan, and The Jungle Book, etc.
9. BookBub
BookBub can get you free and bargain bestsellers for Kindle, Nook, and more, as well as updates from your favorite authors. Sign up free today, and start reading instantly! Another amazing free e-books site that did not cost you a single penny is BookBub. Not just PDF books but it allow you to download books for different devices like Kindle, Kobo, Apple, Google and much more.
10. FreeChildrenStories.com
FreeChildrenStories.com offers best selling children's stories with beautiful illustrations for free. Enjoy original stories for kids of all ages! You can check this site to get free books to entertain your child. You will find books about 3 to 10 years of children.
11. NetGalley
NetGalley is a site where book reviewers and other professional readers can read books before they are published, in e-galley or digital galley form. To get free digital e-books, check the kid's collection of books on NetGalley. One can get children's friction and non-frictions books as well.
12. FreeKidsBooks.org
Free Kids Books offers original books for free download, in PDF versions or read online, great kids stories for entertainment, author promotion, and improved literacy. This site offers free books for all age ranges whether a child or an adult. You can download the free PDF copy or read online.
13. MeeGenius
MeeGenius is an award-winning library offers unlimited reading access. Access over 700 children's books. This is a special online library for children books. They did not have millions of books, but you can check some books on the kid's section.
14. Amazon
Everyone knows about Amazon and use it to shop multiple products, but now you can get free e-books for children from Amazon.
Why E-Books?
E-books are good to read because they are in soft copy, so you did not have to hold it in your hands. E-books are also travel-friendly. One can read e-books wherever he wants to read whether you are in your school, shopping mall, or traveling to another city or country.
How to Read E-books?
After downloading the e-book, you may be thinking of how to read it. Say good-bye to all your worries because you did not have to spend money on buying any Kindle or another device. You can read an e-book on your laptop, mobile, or tablet.
If your device does not support the book format, download free of cost book reader from play store or app store. If you have a kindle and you like to read a book on it, you can get free kindle books also.
Get Free Books by Mail
Some people did not like to read the book in softcopy because it gives a headache to them especially those whose eyesight is weak. In this situation, how one can get free books in hard copy? Many online sites and libraries mail you free hard copies of books at your doorstep. Check out the best places from where you can get free mailed books.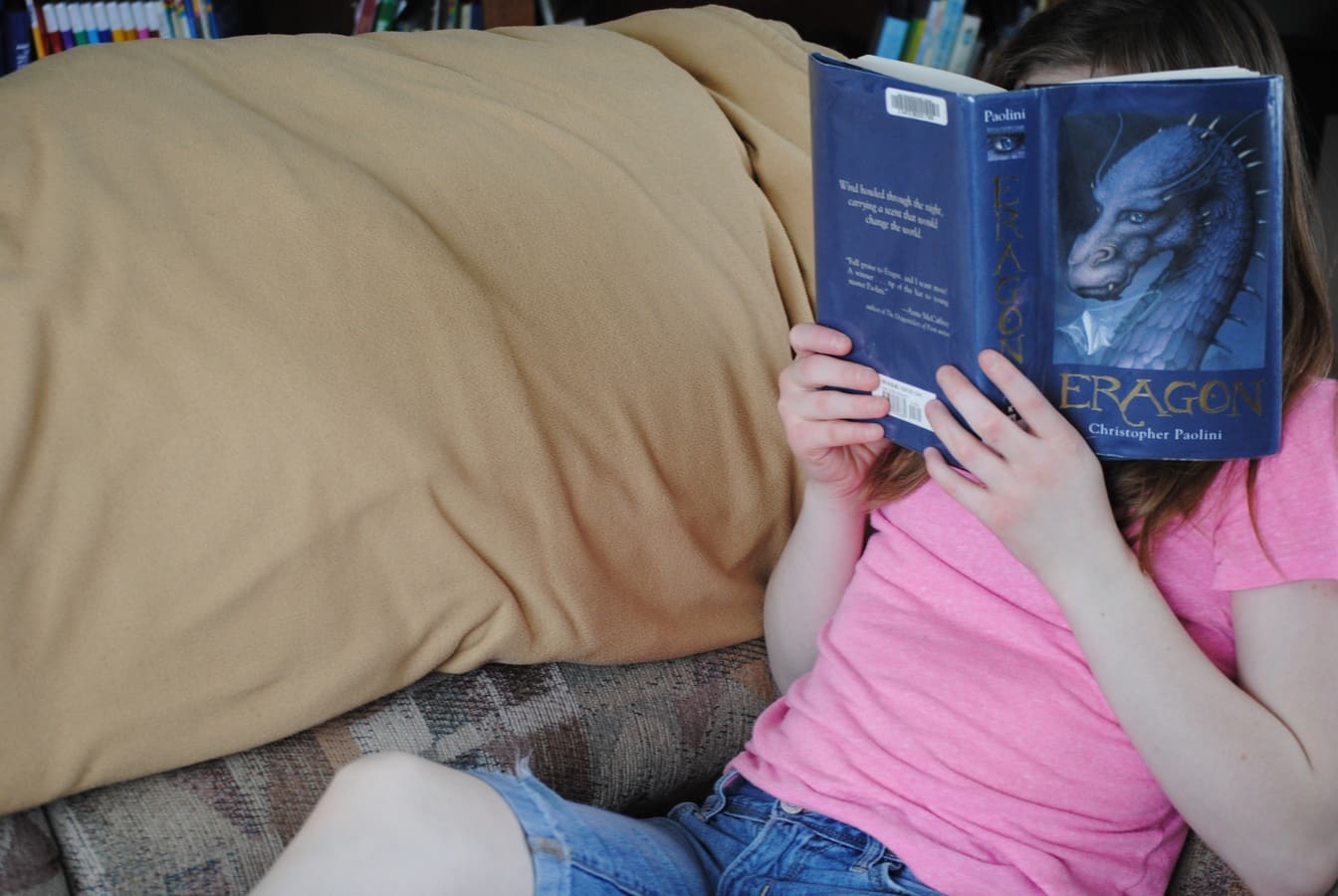 15. Fresh Fiction
Fresh Fiction has Books and Authors for today's readers of Mystery, Thrillers, Romance, Suspense, Fantasy, and Science Fiction. This amazing website also offers you to get books at your home through the mail. Another option is that one can read the books online or download the digital copy. They offer all types of books.
16. PaperBackSwap
At PaperBackSwap you can trade in your books via the largest online book swapping community in the world. Then choose from over 5 million available hardbacks, audiobooks, textbooks. You will find millions of children books on PaperBackSwap. Search for your favorite book; apply for mail at your home and the book will be at your place in a few days. You did not have to pay for delivery.
17. Dolly Parton's Imagination Library
Dolly Parton's Imagination Library is a book gifting program that mails free books to children from birth until they begin school in participating areas. Are you looking for a wide range of books to deliver at your doorstep? Try reaching out the Dolly Parton's Imaginary Library, which offers child's book from childbirth from 3 years.
18. LibraryThing
LibraryThing connects you to people who read what you do. LibraryThing also offers digital books as well as hard copies.
19. Read Comingo
Read Conmigo provides free children's books in English and Spanish, educational apps, and learning resources for children in preschool through 5th grade. You can get free books from there. The thing before ordering a book is to sign-up to their site which is also free.
Free Children's Books Online: Give Your Child a Head Start in Life
As our massive free kid's books list comes to an end, you can see there are a few options for you and your little ones.
Hopefully, you're a little closer to finding any children's books that you're child may be interested in reading.
As they grow and develop, the more books the smarter they become! After all, it is even backed by science.
Go
Description

Want Financial Wellness?
Acorns
Acorns is your guide to financial wellness. They'll help you invest, save and spend smarter starting at just $1 per month. There's no catch. This app is legit and only takes two minutes to sign up for an account.

LEARN MORE


Today's Best Offers
App
At a glance
download
Chime
★★★★★


Chime will spot you up to $200 if you accidentally overdraft. And even better: they won't charge you a dime.

GET SPOTTED $200

Axos
★★★★★


This free savings account delivers on its promise to save you money effortlessly. You can use it to get up to 6x the national average APY. It now pays to stash your cash in a savings account.

GET PAID TO SAVE